Located in Alserkal, the city's most vibrant creative district, the 780 sqm converted warehouse takes cues from the history and culture of Jaipur, the capital of Rajasthan where Jaipur Rugs was established 45 years ago.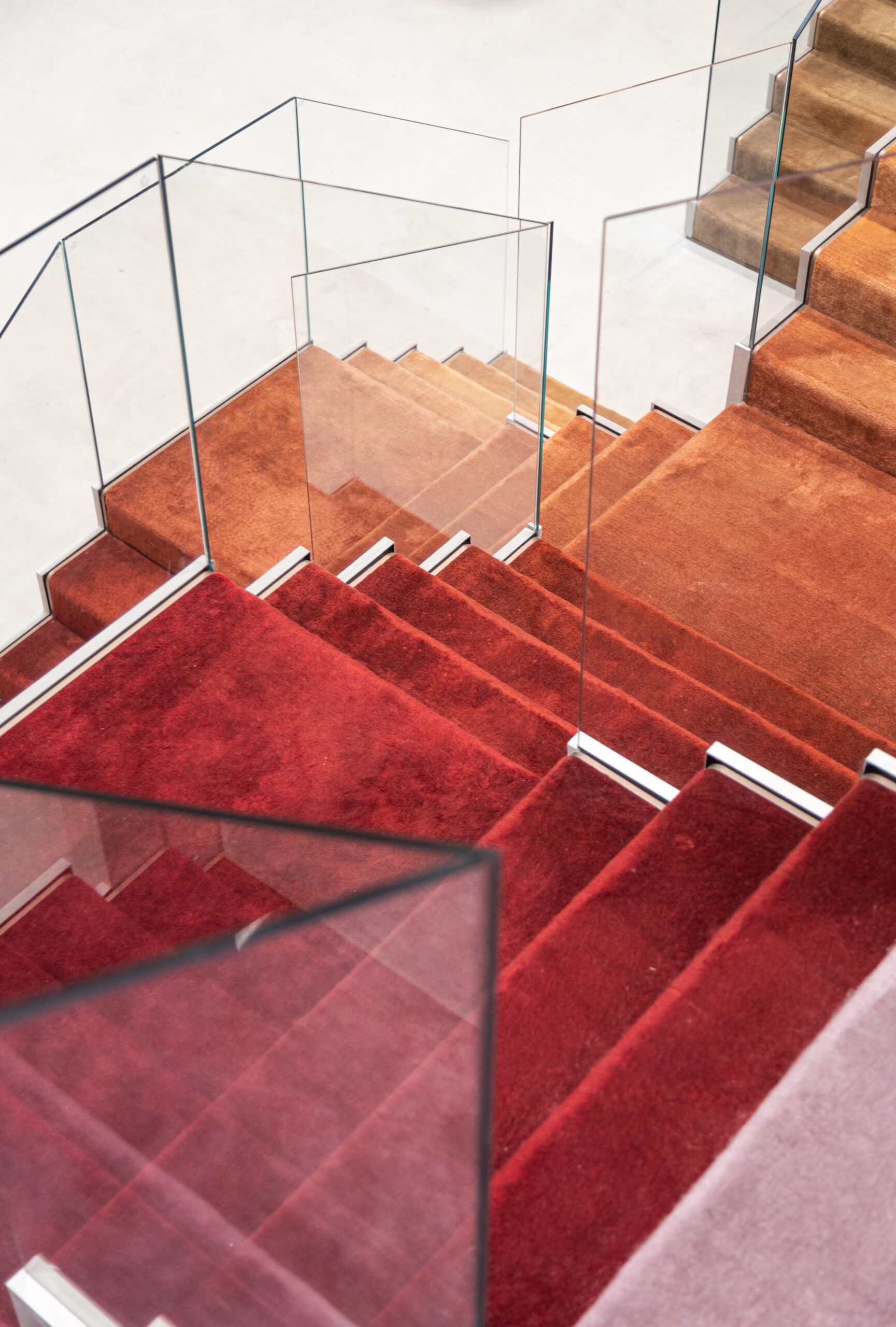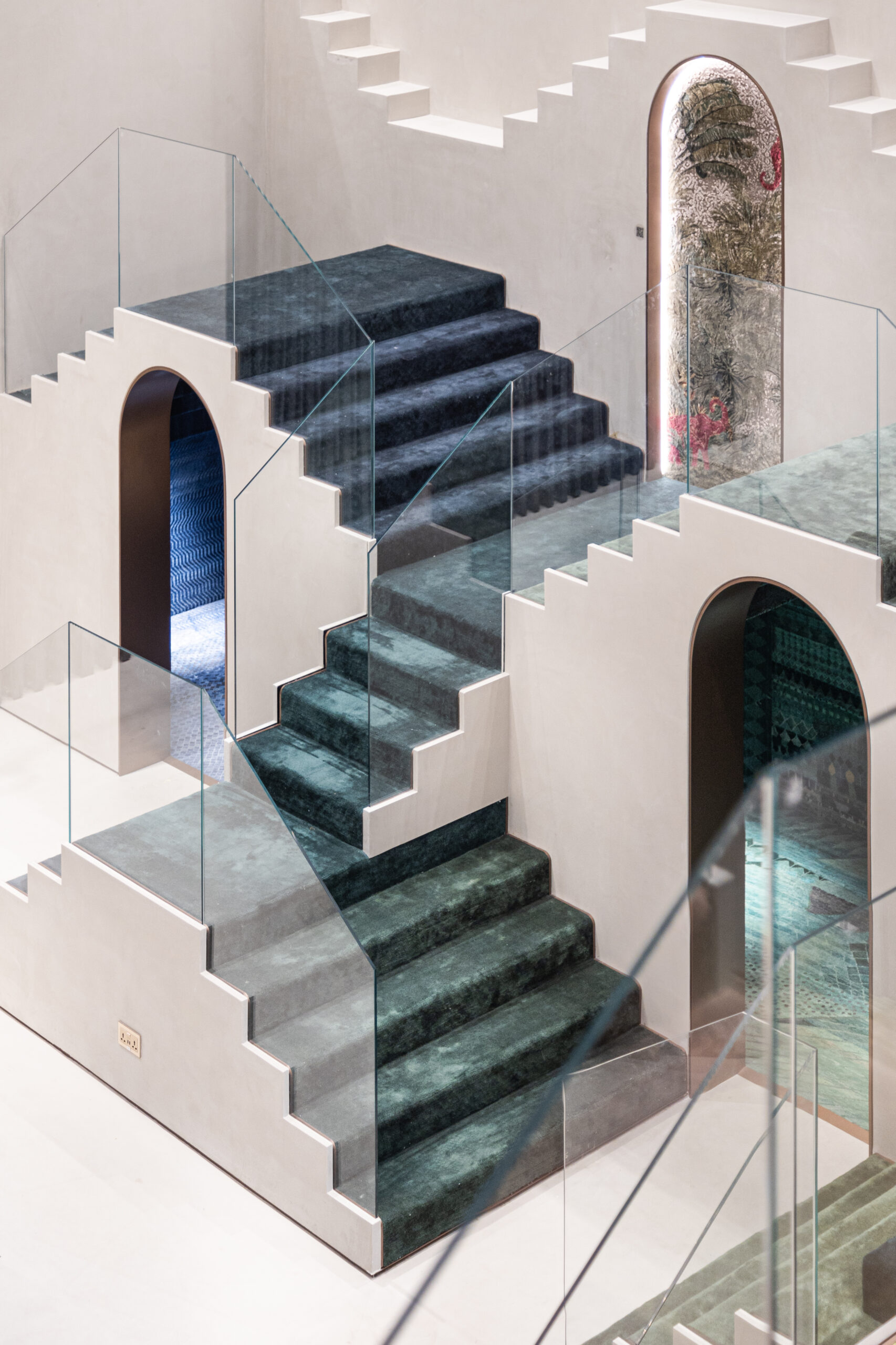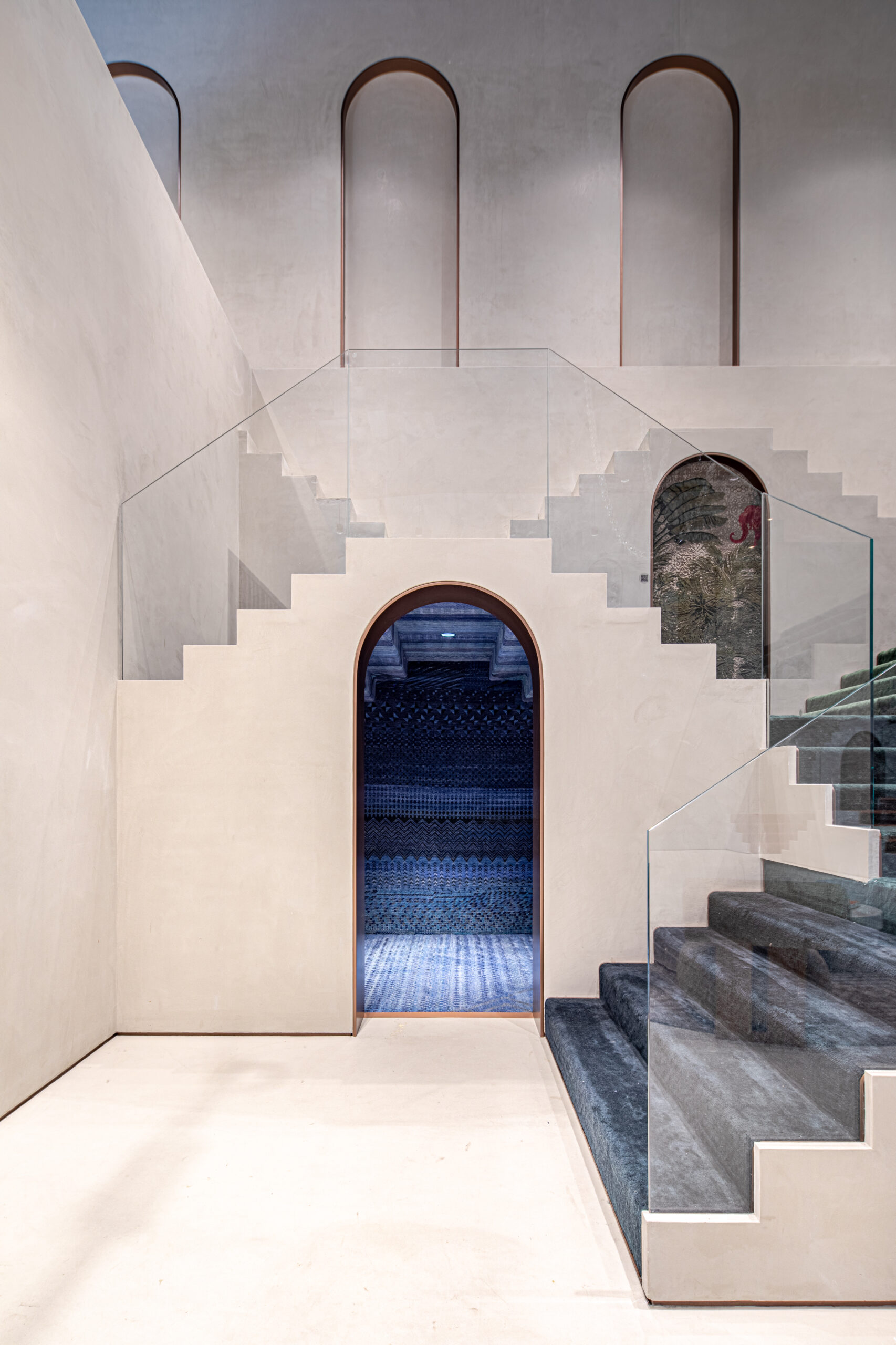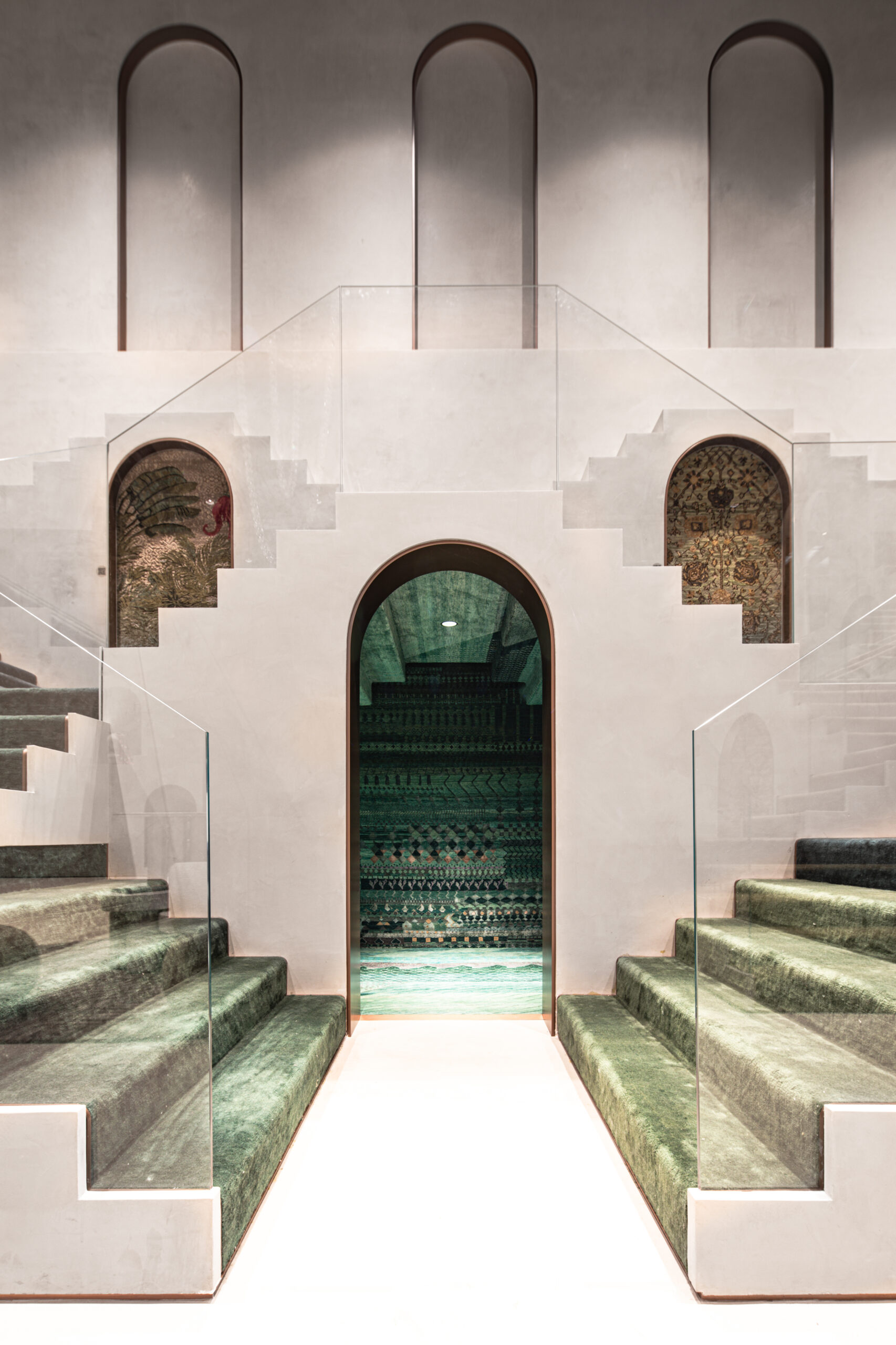 Paying homage to Jaipur's age-old architecture, Roar has created a vast open-plan space, which boasts spectacular floor-to-ceiling rug displays reminiscent of Jaipur's iconic stepwells.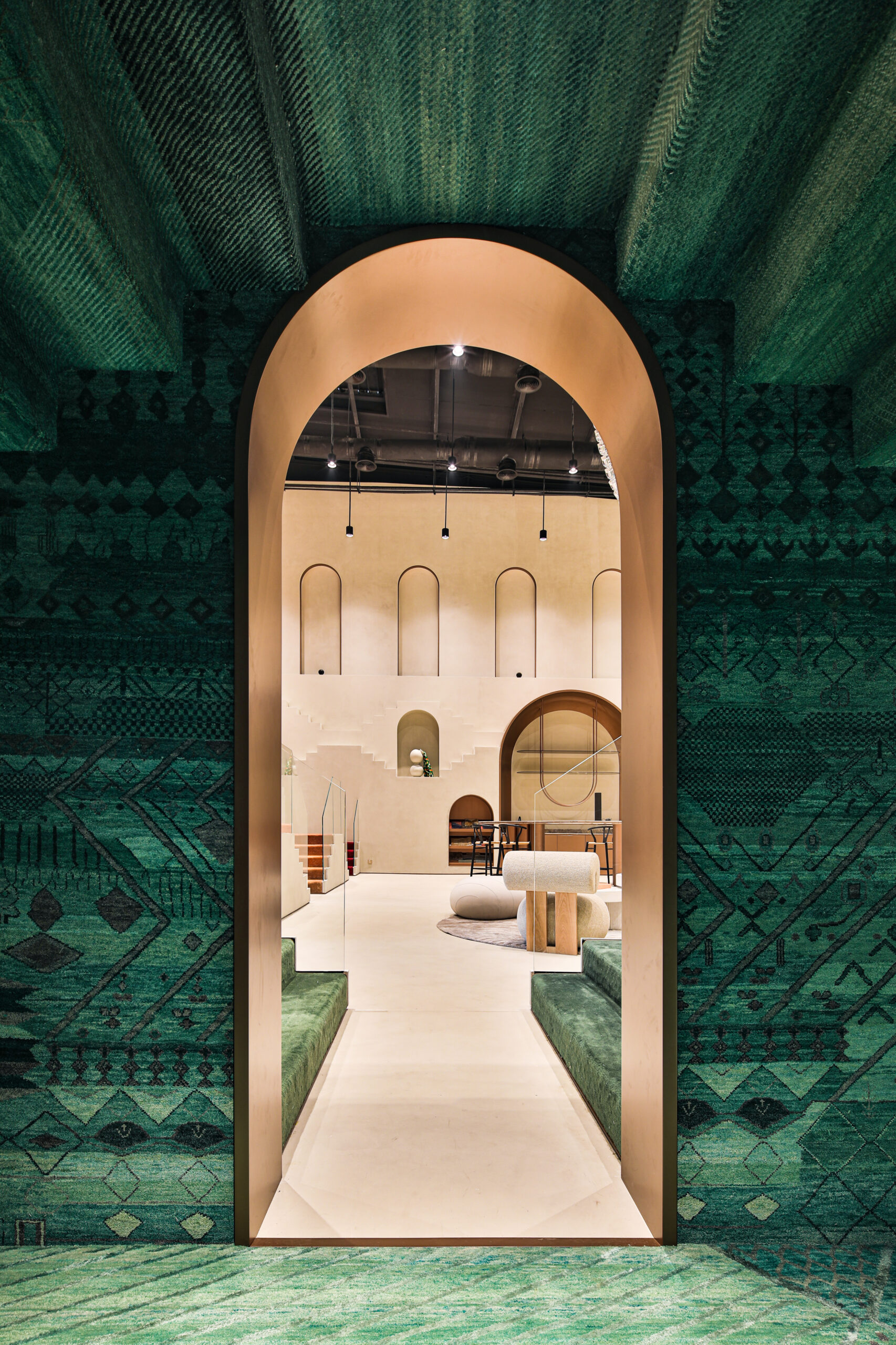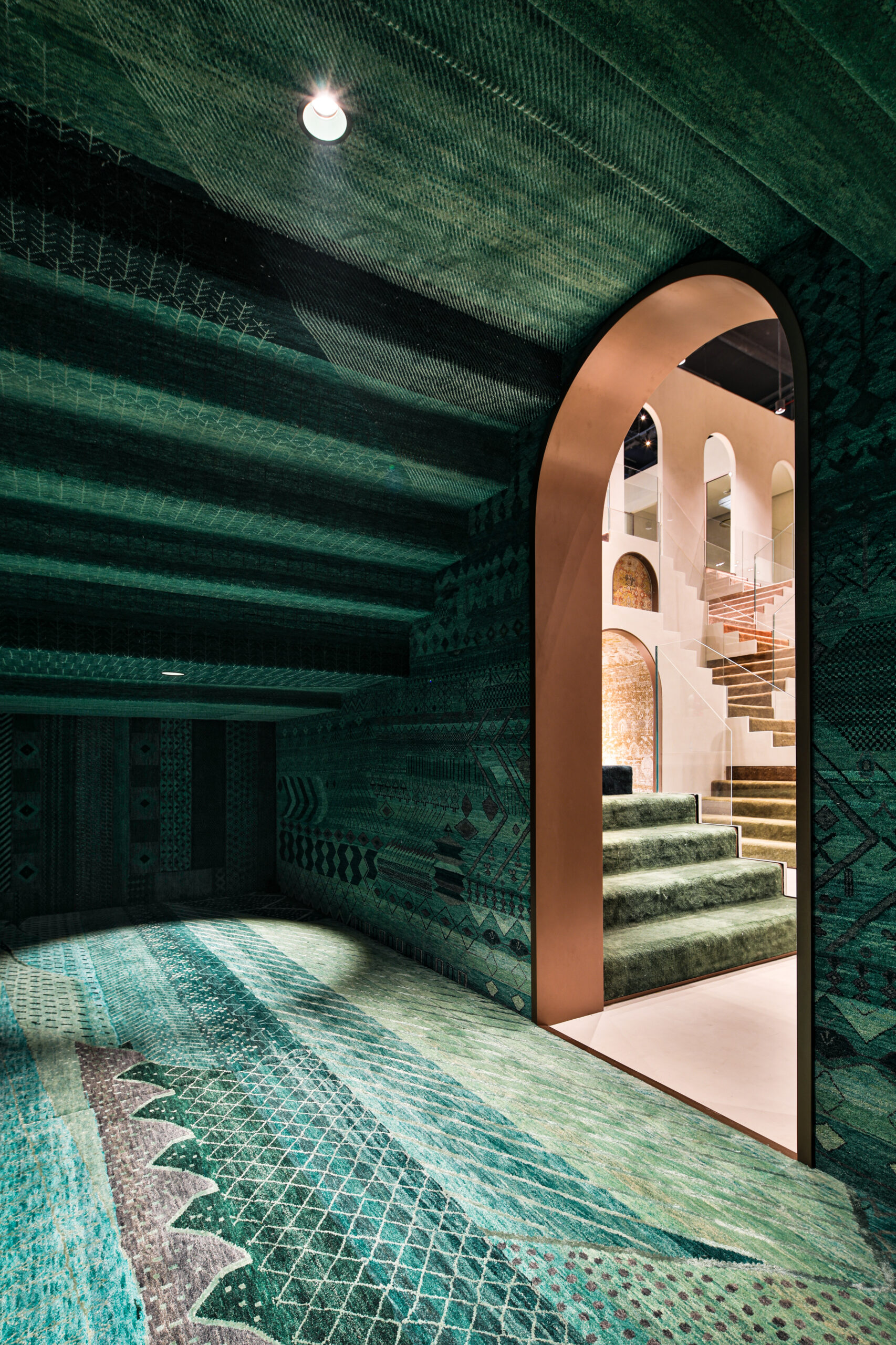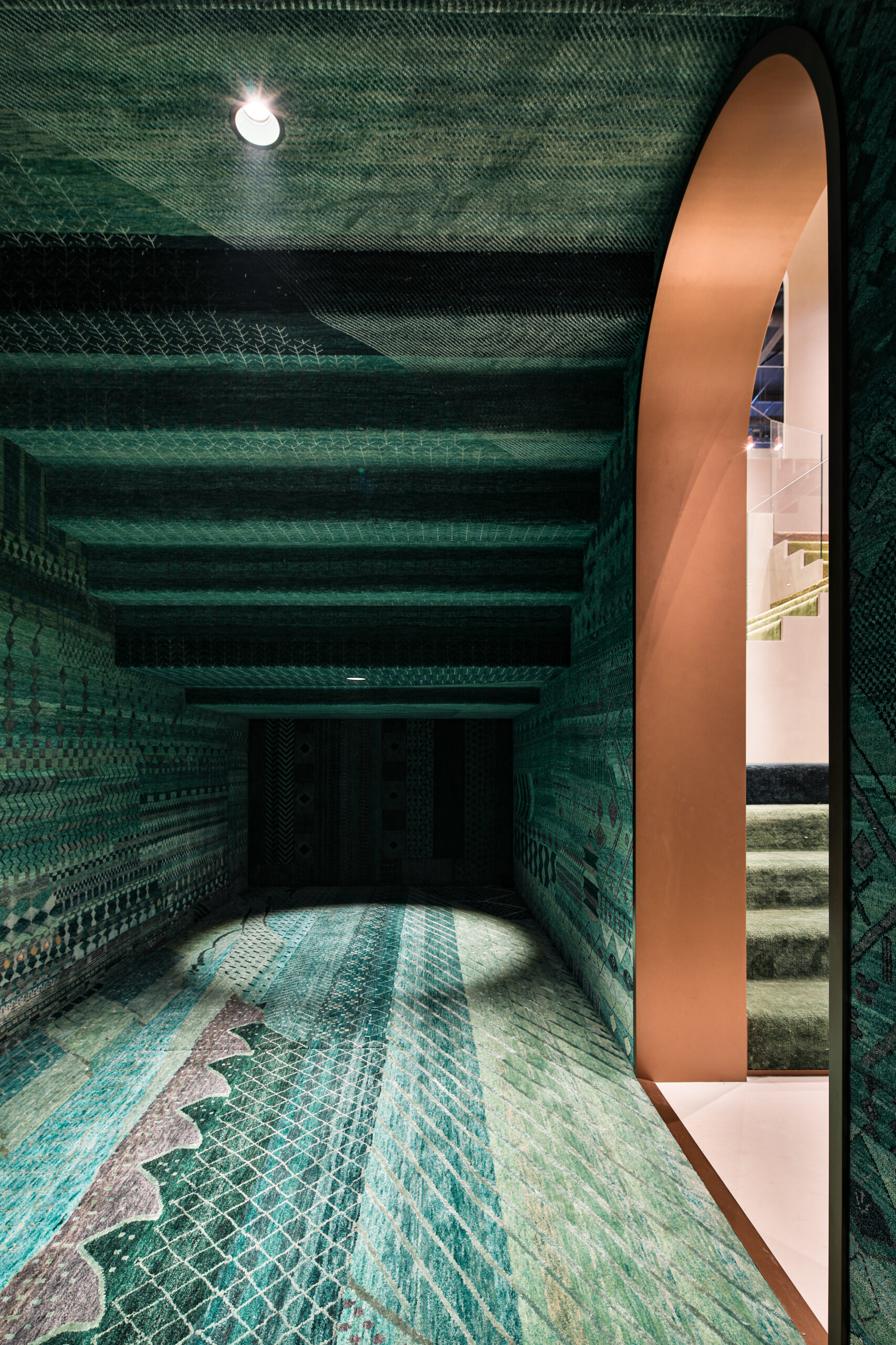 In a bid to shape a truly memorable experience for the visitors, Roar has imagined a series of niches entirely upholstered with carpets as well as two fully immersive rooms – the Sapphire and Emerald rooms – which are dedicated to the brand's acclaimed Manchaha collections.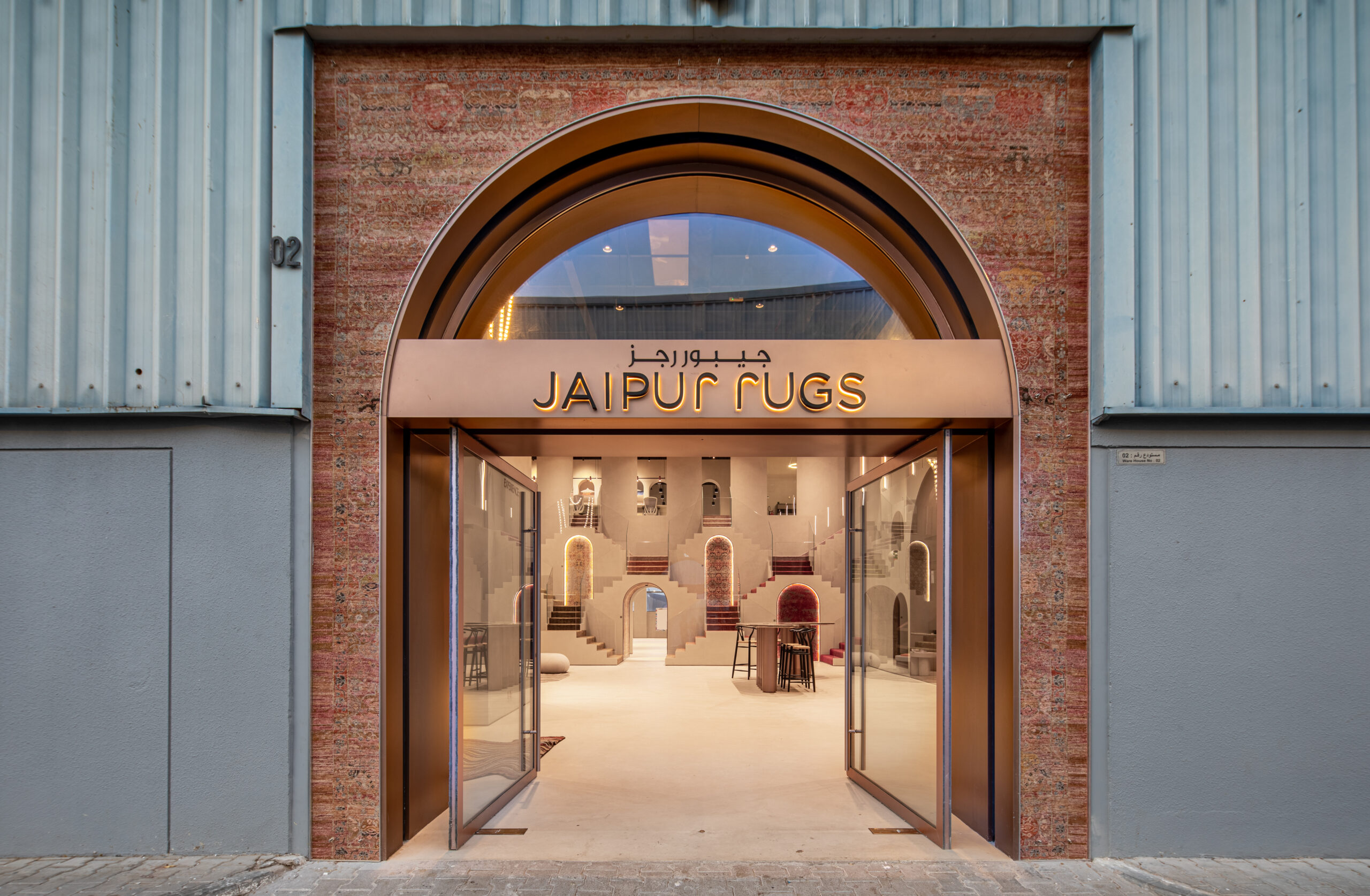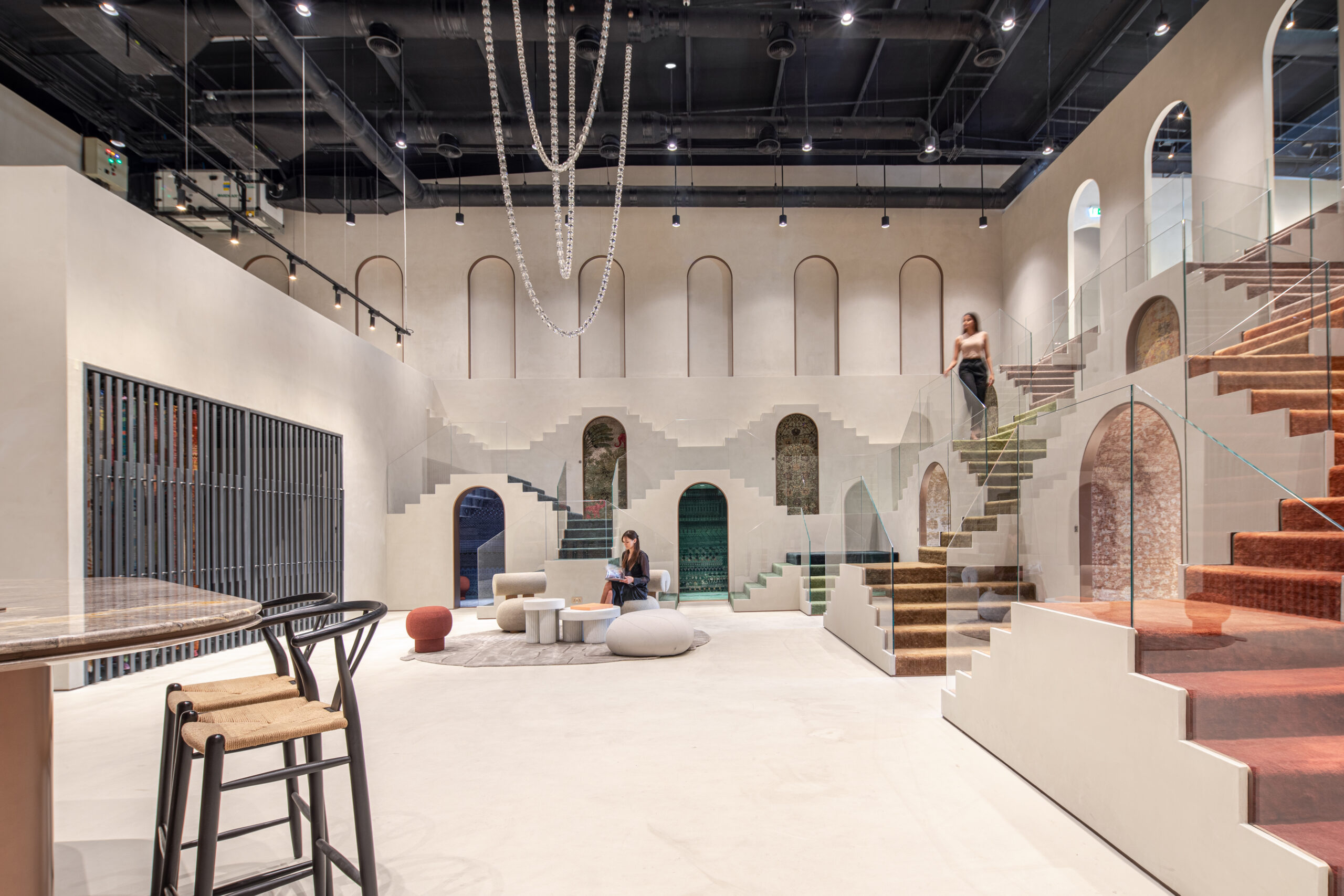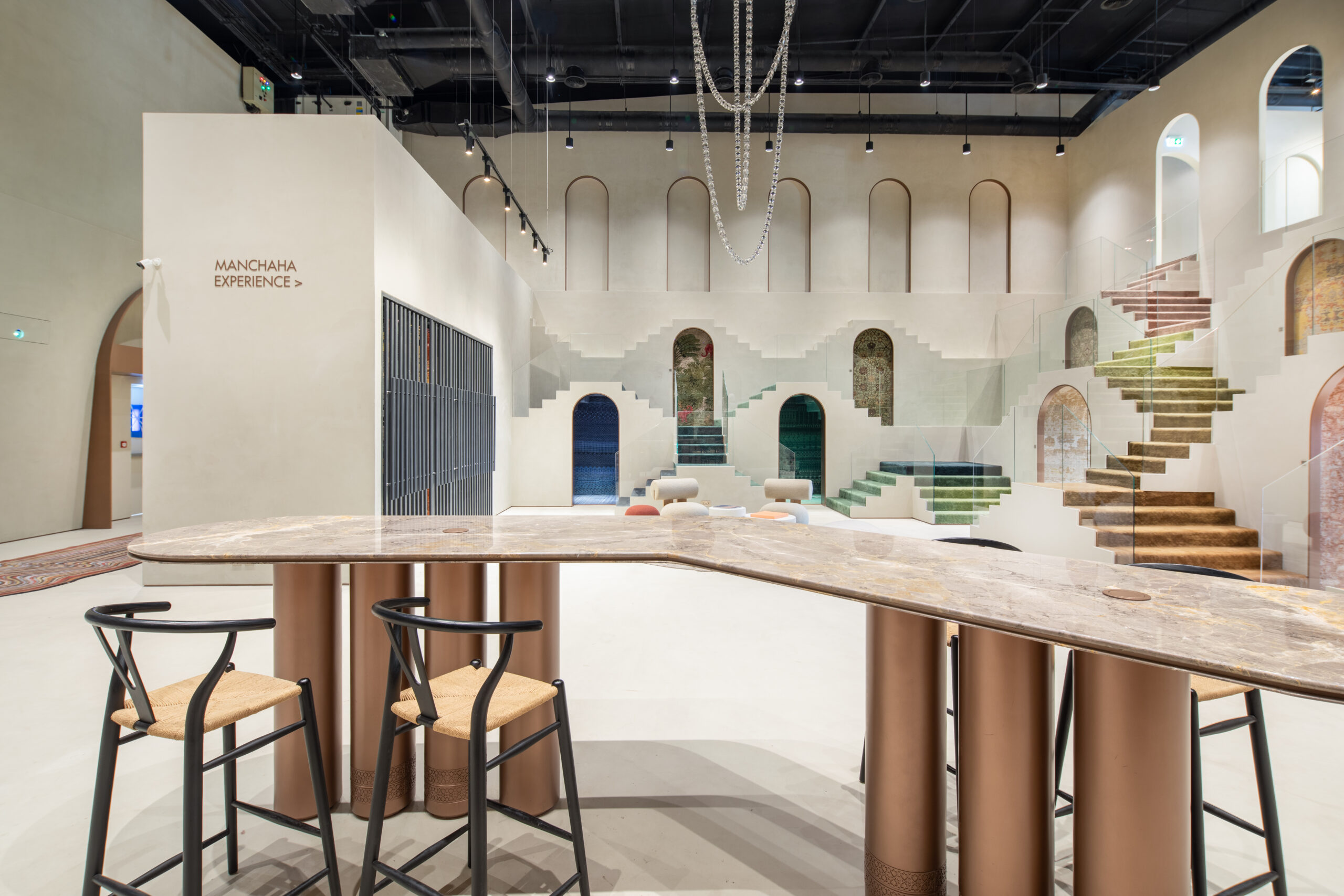 Sustainability elements include the use of energy-efficient LED lighting, locally sourced materials, and the ingenious upcycling of furniture like bullock carts into distinctive features. Spare rugs find new life as captivating artworks and wall coverings.