While gestures of power often conflate with ego or the importance of 'self', there is equally a very selfless nuance to power when placed in the hands of the right people with the right intentions. Even linguistically, the word 'empowering' suggests using one's own condition of power to elevate those around you. And this is what we wanted to note and celebrate in this month's 'Power Issue' – that it is what we do with the power we are given that is most important. And in the fields of design and architecture, which primarily serve people and the ways in which they live, it is especially paramount.
Our second annual id50 list notes the names of individuals who have used their success – whether in practice, pedagogy, research, mentorship or initiatives – to help elevate the built environments and spaces around them, often keeping in mind the needs of the users, while contributing to better standards of life.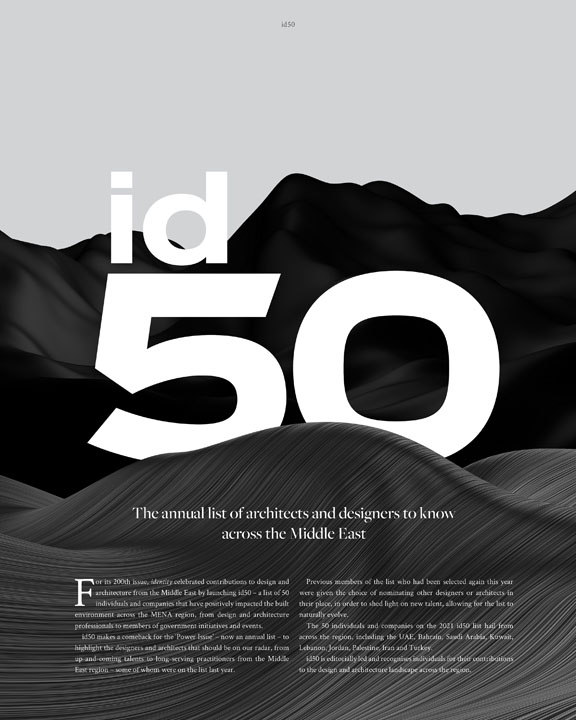 Attempting to create a list of the 50 most noteworthy talents across the region within both design and architecture is a challenging feat – impossible almost. The group of many individuals and firms who are elevating design and architecture across the region is vast and ever-growing. While compiling the list of names and companies that are impossible not to mention – many of whom had already graced the 200th issue's id50 list – it was Anne Holtrop's response that made me pause and think again. He said: "Since I was last year in the id50, it could be good to make place for new people." He immediately suggested another practice in Bahrain to replace his position.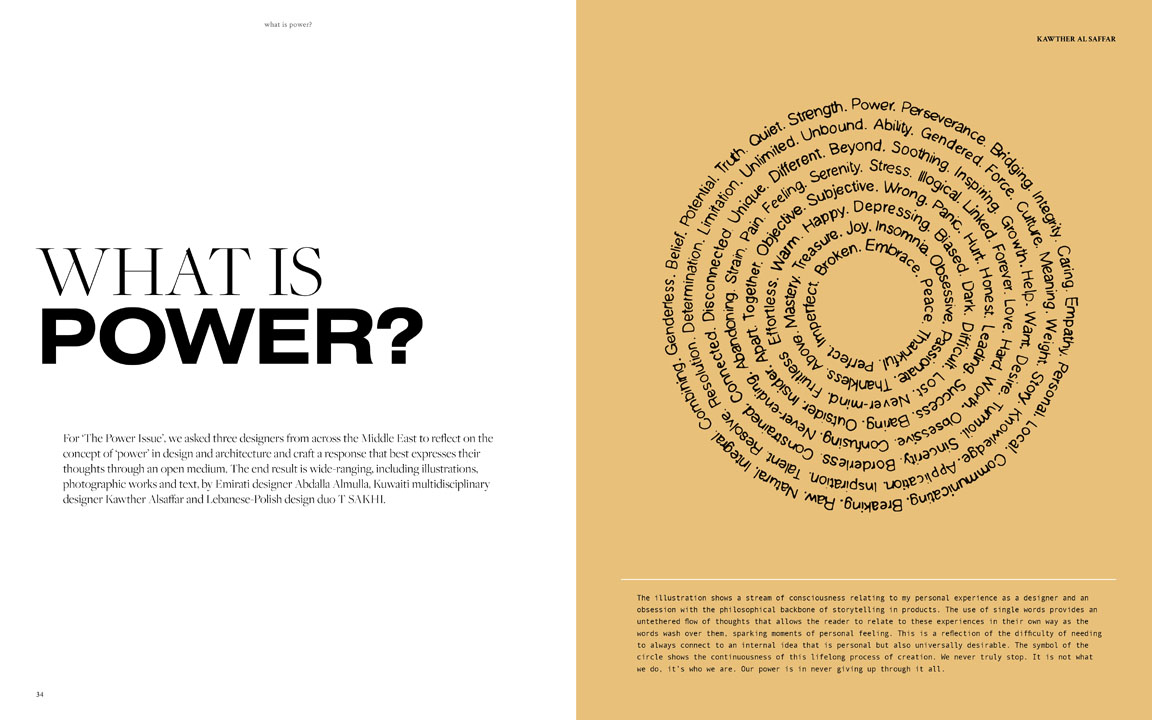 While I resisted the thought at first – because how could I not mention him on the list of people making ground-breaking work in the region? – his attitude displayed the action of using one's own power to make space for others. Which is why this year's id50 list is a hybrid – some have been chosen by the editorial team while others have been nominated by previous members of the list. This allows us to recognise new faces but also recognise how power can be used to propel others forward.
In other areas of the magazine, we speak to individuals who have, in their own ways, displayed how design and architecture can be used as a force for change, for reflection and even for joy.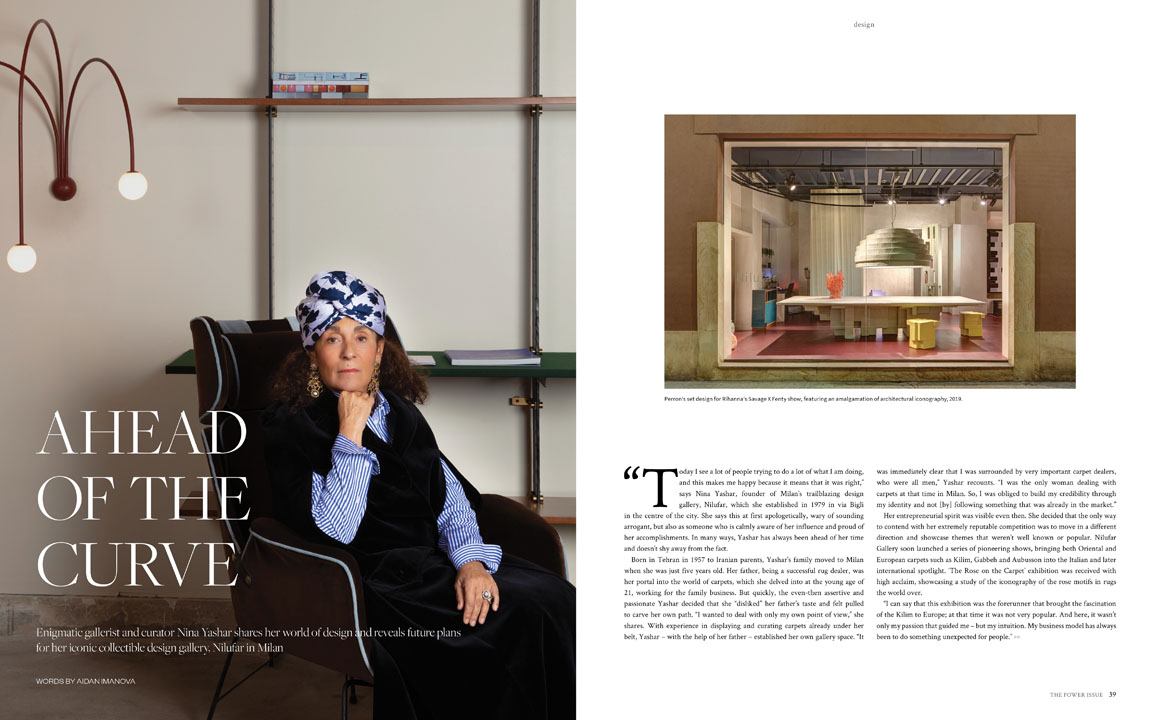 Iranian-born Nina Yashar – the trailblazing founder of Nilufar Gallery, a collectible design gallery in Milan – is a woman ahead of her time and one who, until this day, races ahead by acknowledging the desires and interests of those around her and is actively doing something about it. Currently, she is concerned with democratising collectible design to make it affordable for more people, while also creating space for young designers and artists to showcase their work and ideas.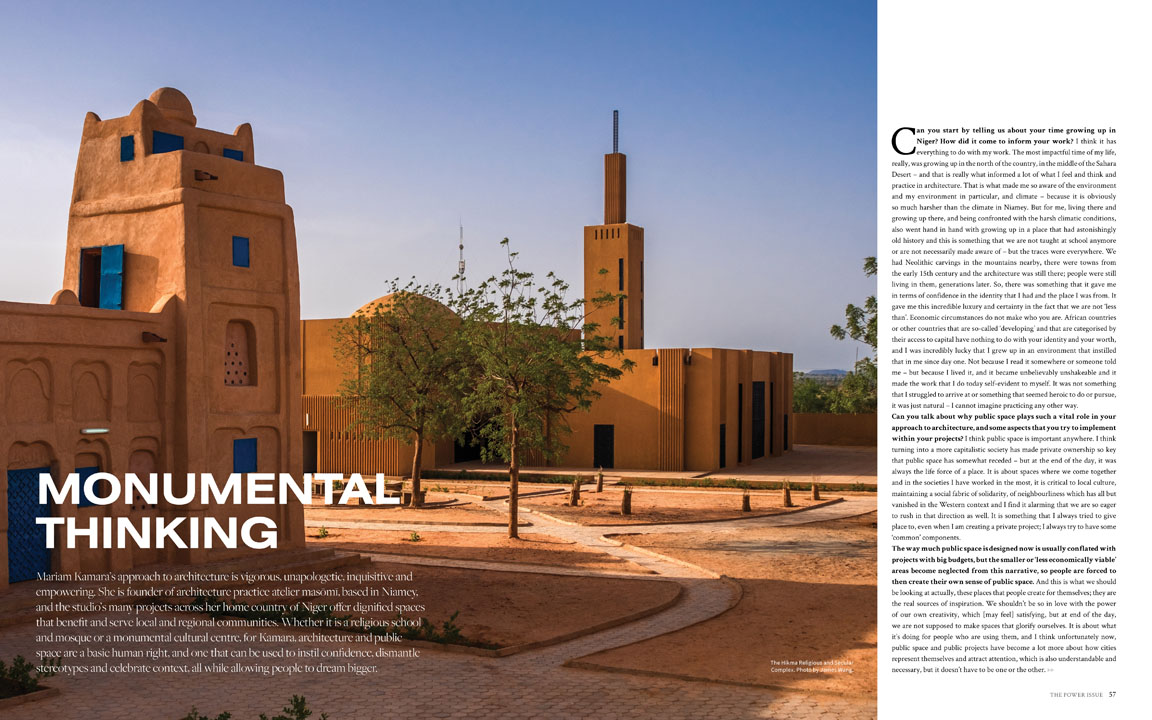 We also speak to Mariam Kamara – an architect from Niger whose work I have been following for many years – about reclaiming power through architecture and defining one's own identity. For Kamara, architecture is principally a human act and one that has the power to defy the status quo and build places with aspiration and authenticity.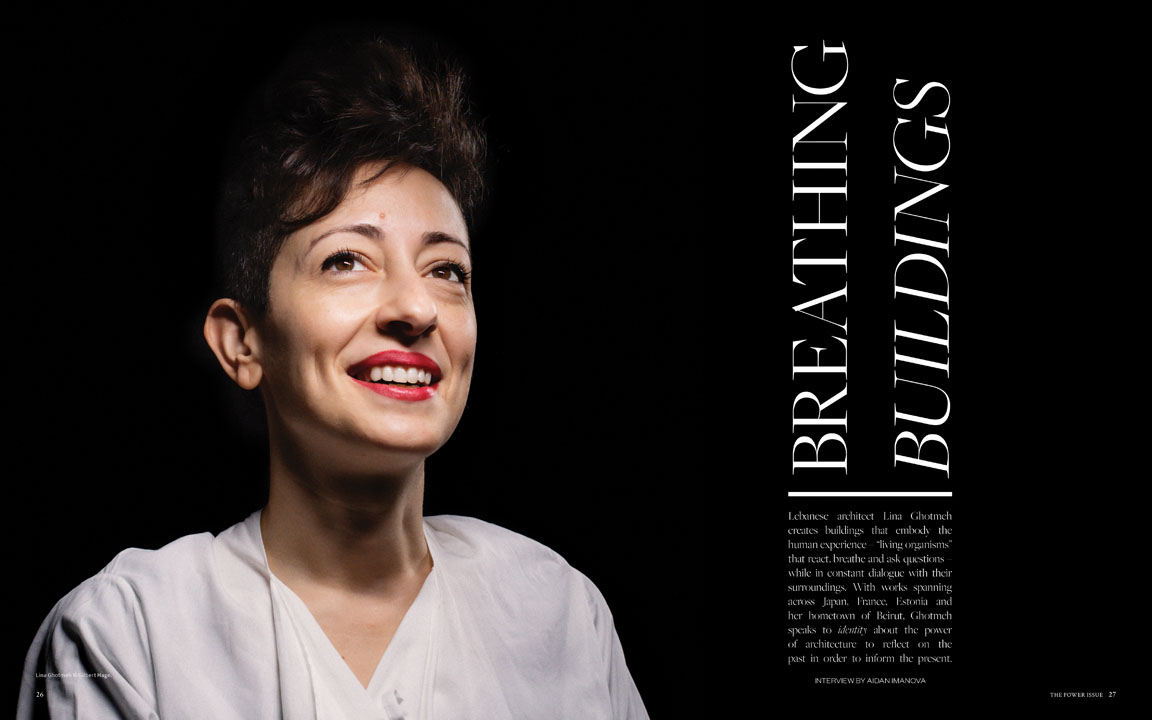 Lastly, Lebanese architect Lina Ghotmeh speaks to us about creating 'humane architecture' that is inviting and uniting, and prioritises connectivity while breaking the schisms between humans and nature.
Read 'The Power Issue' on ISSUU.