Many of us are busy recovering from what seemed like a 'back to normal' Milan Design Week (the halls of Salone del Mobile were once again packed with visitors and the city's streets bursting with long queues outside myriad exhibitions and public installations). While we do that, I am hoping that we are also taking the time to reflect on what the most important week in the design calendar has to say about the realities and impacts of our industry. After as much pondering as my exhausted brain could manage, I am left with more questions than answers. 
It is always difficult to decide what can be said aloud (or in print) and what should be kept to private conversations, but I believe that in order for us to do better, we must be honest about where we fall short and act accordingly. For that we must question more and be open to discussions – be it on public platforms, between friends and colleagues and in our own private musings.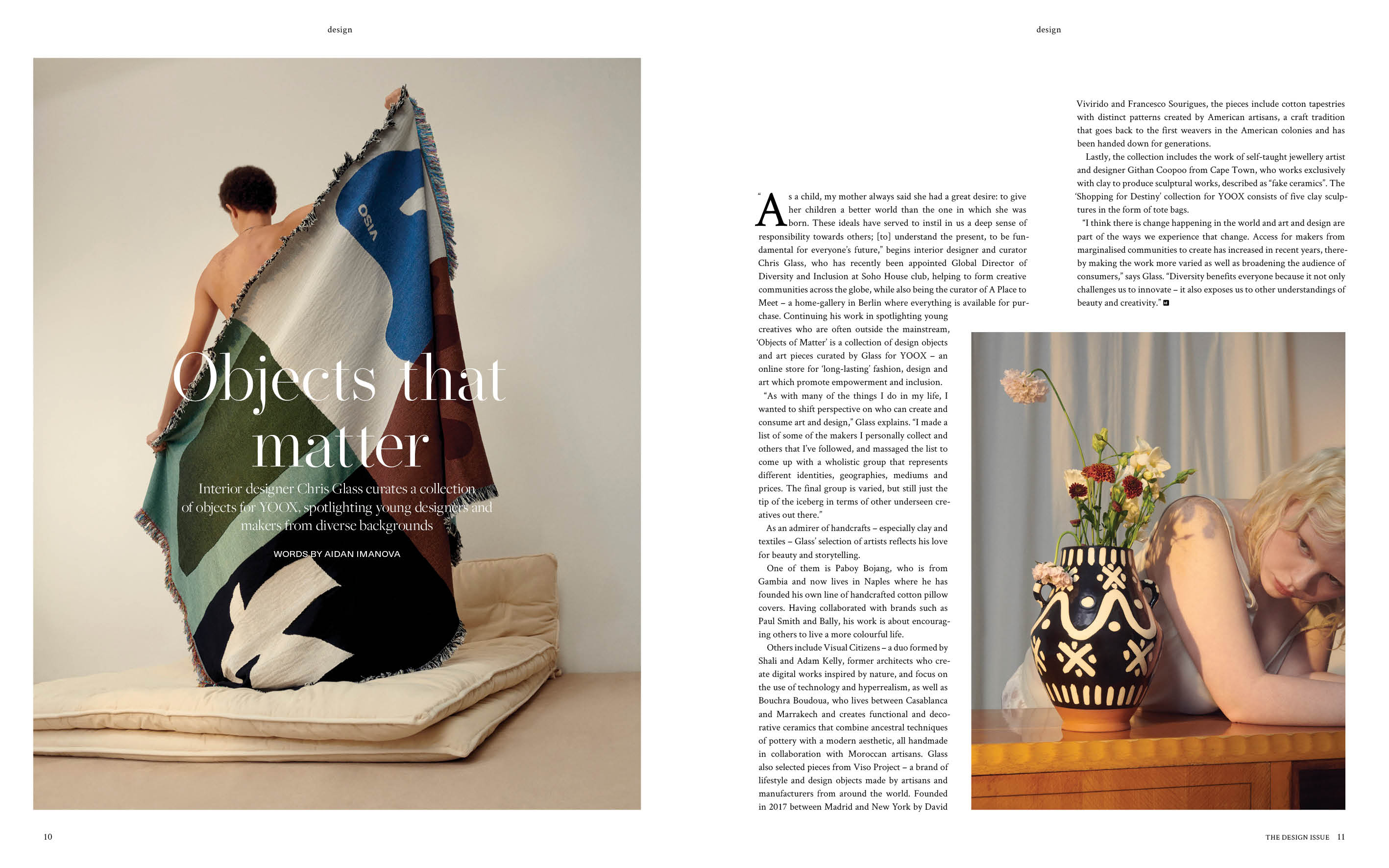 I have been visiting Milan Design Week every year since starting 2017 – even during the COVID-19 restrictions, when a good chunk of the content of the event reflected (to some extent) the state of the world at the time. Now, as we move away from a global pandemic, it was difficult to ignore the feeling of ambiguity while navigating the city and its many activations. 
While on one hand, the commercial side of the industry is focused on returning back to top-chart sales with eye-catching launches and immersive installations, another – newer – side to the industry is led by a roster of younger people whose focus (and even design sensibilities) are speaking an entirely different language. The themes here are of materiality and waste and rethinking the visual language of 'luxury' and good design, which is all well and good. The issue is when there is a lack of connection – or a divide – between the two that leaves one wondering: what exactly are we doing here?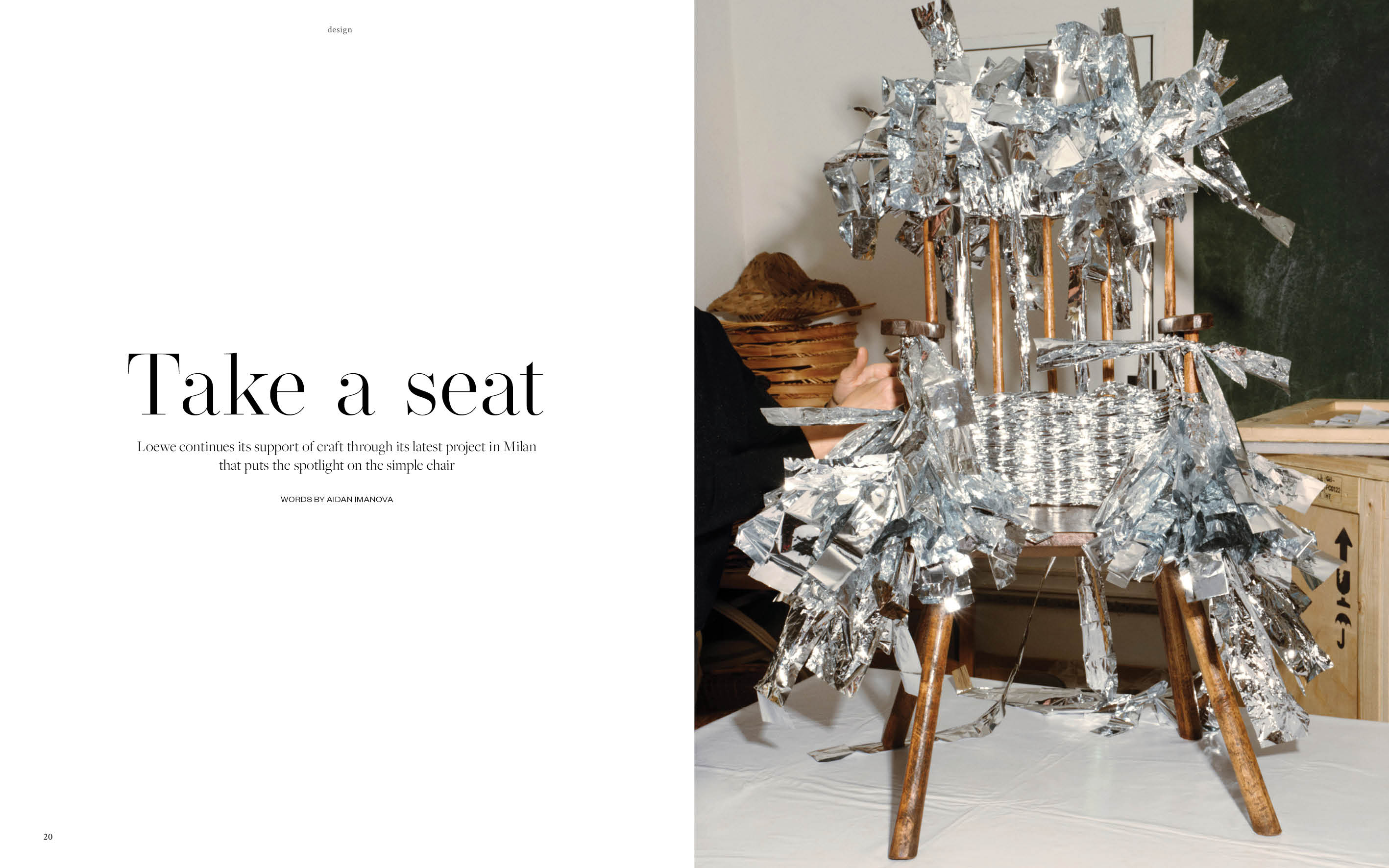 If the aim is innovation and new ideas, then how long does that take and does the pressure of showing something every year take away from making truly innovative proposals? If the aim is fighting climate crisis (which many brands and designers highlighted in their ethos), aren't we doing more to contribute to it than helping to overcome it? 
In fear of sounding too negative here, I think there is a lot that can be done in bridging the commercial and the experimental sectors of the field under a common goal. If anything, each one needs the other to operate within this ecosystem and in turn, see results.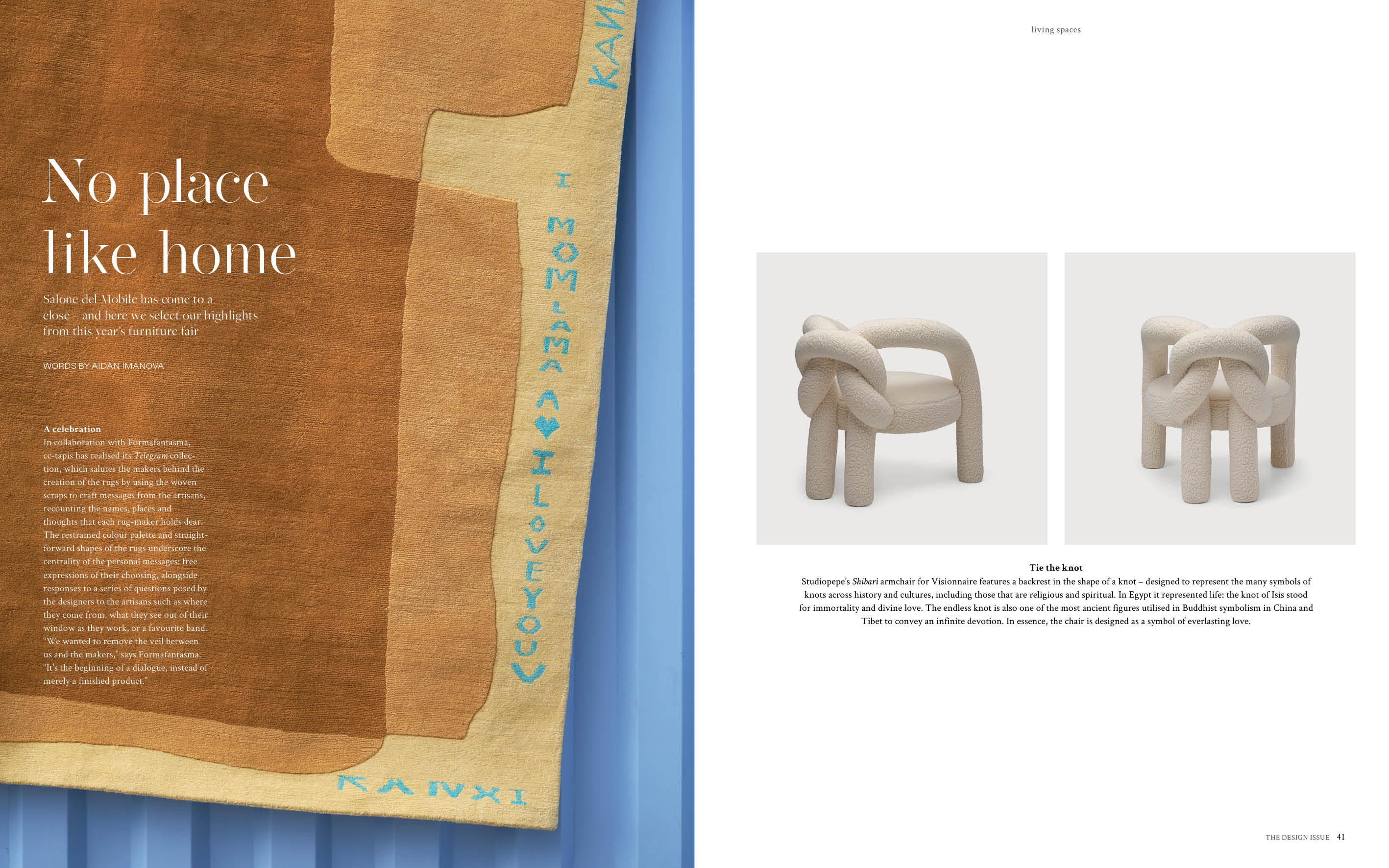 Italian design duo Formafantasma are a great example of merging research and commerciality and their project 'Tacchini Flock' at Capsule Plaza demonstrated just that. "It is a way of showing how what we are doing with a museum or an institution in terms of research can also be applied to a company," co-founder Andrea Tramarchi told me over the phone. 
There is no denying that for many young designers today, being conscious of the challenges of our time is of vital importance. As much as the final product, what equally matters are the ideas put forward to influence positive behaviours and changes. As one talented designer told me the other day, "the only way to save the world is by promoting consciousness."