A few weeks ago, I was having a conversation with a friend who loosely observed that we have more time today than ever before to contemplate topics that many generations before us didn't have the luxury to ponder. One such topic, he said, is identity – or the feeling of belongingness and alienation one feels within a perceived identity of self or others. This made us reflect on how important identity is today and the many facets of it. One that stood out the most was cultural identity, or how we relate (or don't relate) to our cultures of origin and to our adopted cultures, usually as a result of relocation. With many people today identifying as Third Culture Kids (TCKs), it is no wonder that culture and identity have become such hot conversational topics.
While putting together this issue, I realised this topic is just as apparent in the design field as it is anywhere else. Many of the designers and artists that I interviewed spoke extensively about identity, specifically in the way it relates to culture.  
Artist and photographer Hassan Hajjaj, who co-curated last year's edition of cultural festival Sole DXB, spoke about the important role of culture in his work, which almost subconsciously materialised from his nostalgic memories of Morocco, where he was born and raised before moving to London at the age of 12. "When you leave your country for too long the country moves on, but you are still left with the memories of when you left. So, I think my work started from a place of nostalgia," he said.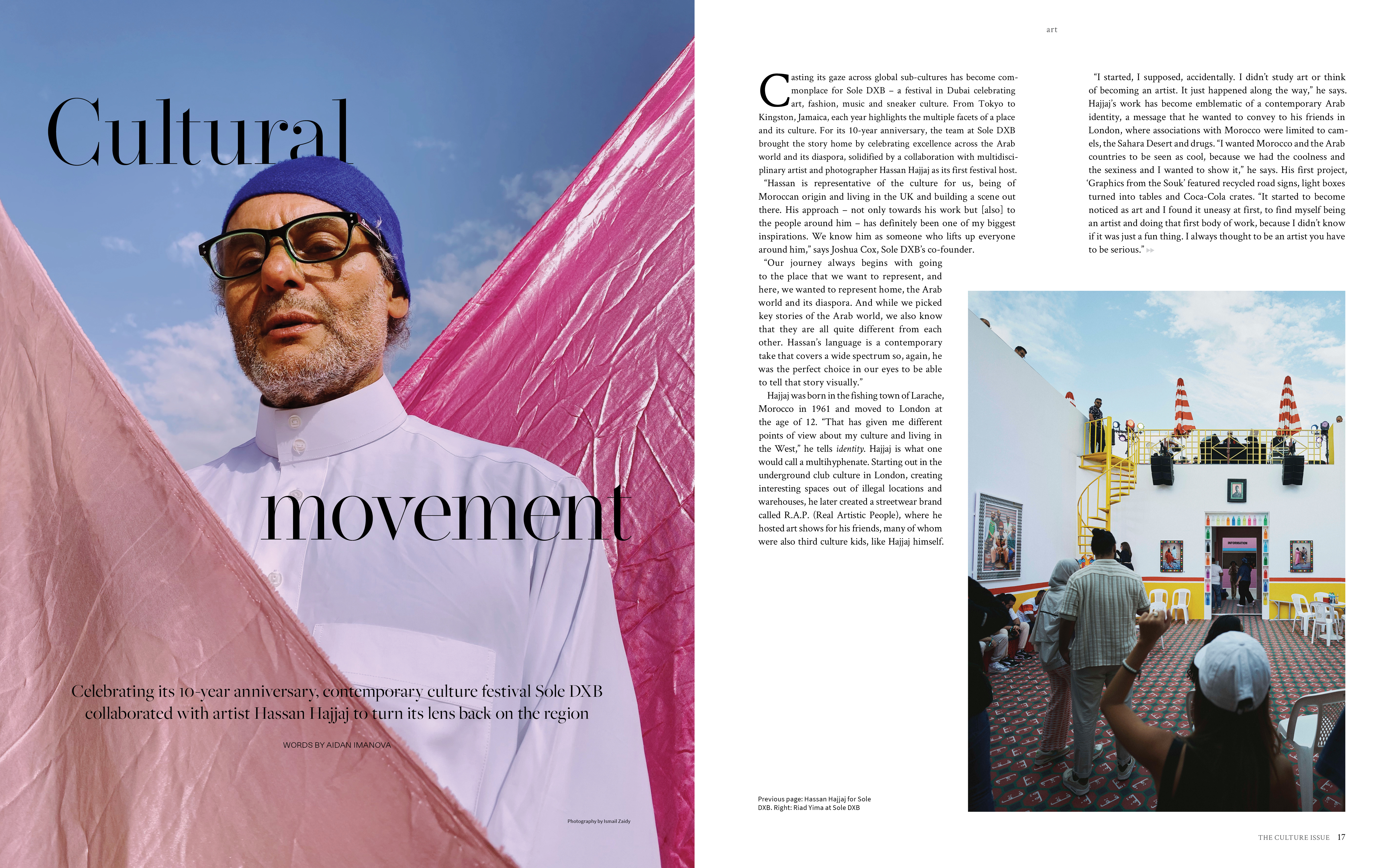 This month's cover features Nada Debs – who most likely needs no further introduction. Debs' 20-year career has helped put the region's contemporary design on the global map. However, the designer is no stranger to struggling with identity, which eventually ended up fuelling the work we all know and love today.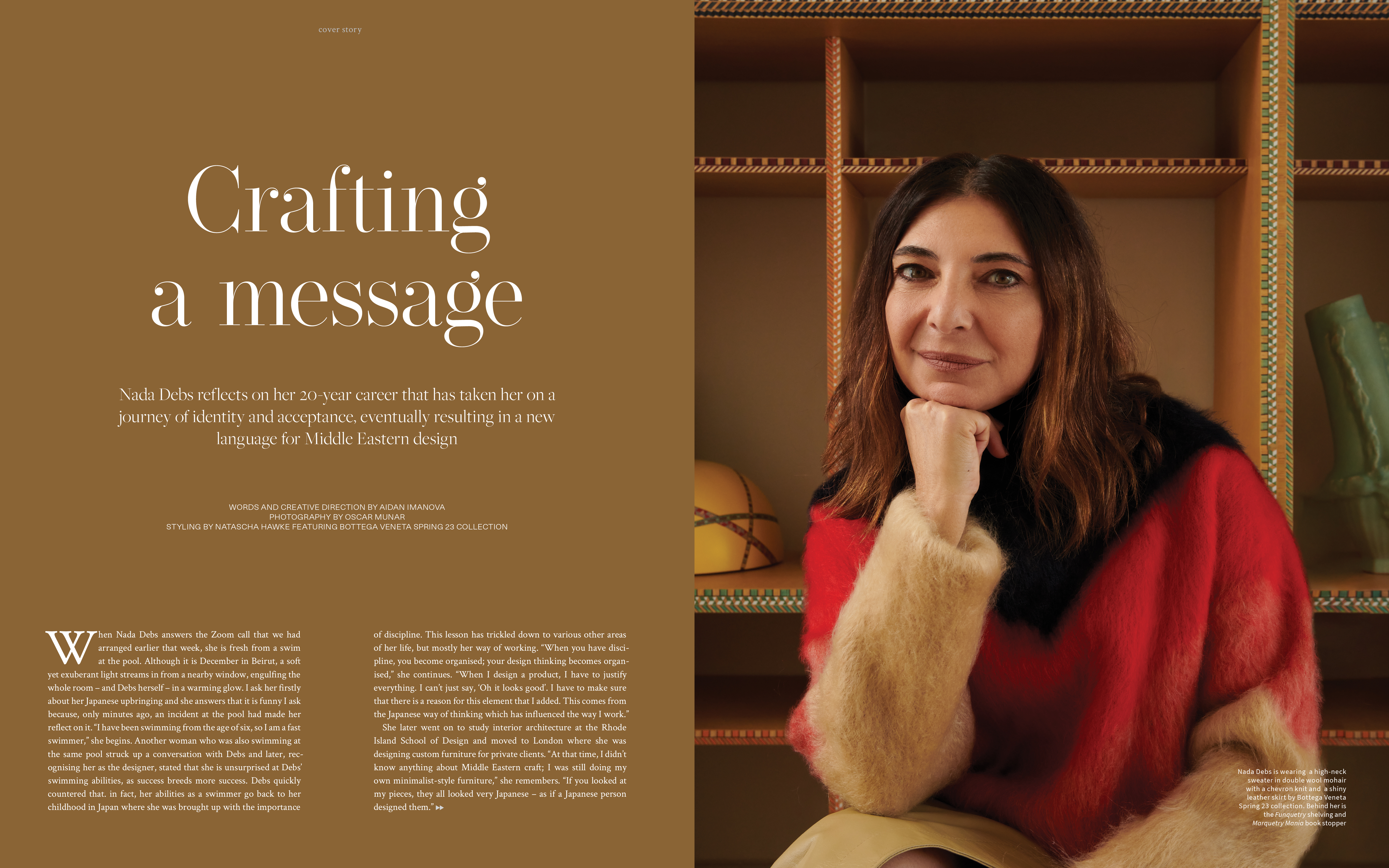 Having grown up in Japan, and educated in the West, Debs felt that for the longest time she was seeing her own Arab identity through the eyes of an outsider. Failing to find a contemporary Arab identity in furniture design further isolated her upon arriving in Beirut in 2000. This is where she began her journey, eventually resulting in works that integrate a myriad of crafts from the region in a contemporary manner, using modern materials and minimal shapes and patterns. She told me during our interview that she wanted to define a new approach in regional design, called 'Neo Arabian', showcasing a modern Arab design language.  
"[I call it] Neo-Arabian because it's from our part of the world and it's new. It gives confidence to who we are," she explained. "To me, the biggest compliment is not making money; but it is when people say 'You have made us proud' because we are making things that we want people to be proud of. It comes from our region. It is ours.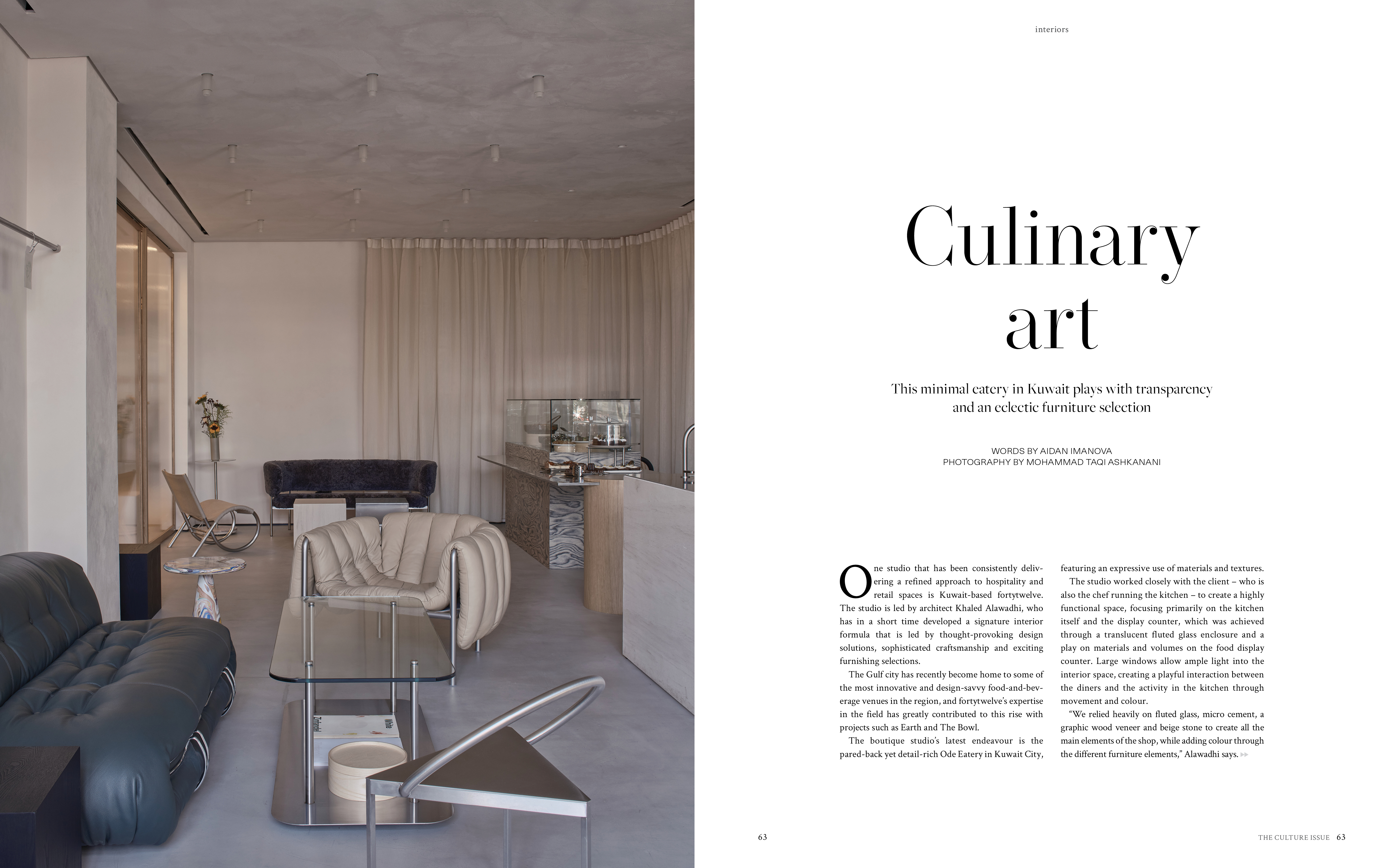 "And this feeling of pride is a beautiful feeling. It's where my complex about identity [stems from]. I didn't know who I was. So, this has helped define me. I am both: I am Japanese, and I am Arab. I don't have to choose. And I think that today, many people reflect this duality, and that's why they can relate to what I do. My furniture has a sense of identity to it, and I think that's my take on furniture: identity, material and craft."  
I hope everyone enjoys this first issue of the new year and I look forward to telling many more stories from the world of design, as we navigate what I hope is an eventful (and peaceful) 2023.