During her research fellowship at the Victoria & Albert Museum in London, where she explored textile and jewellery collections from the Middle East, Nour Hage stumbled upon a book on amulets. "Most of them were necklaces and bracelets from the Levant, specifically from Palestine. I had never seen anything like that before," the British-Lebanese designer and artist recalls.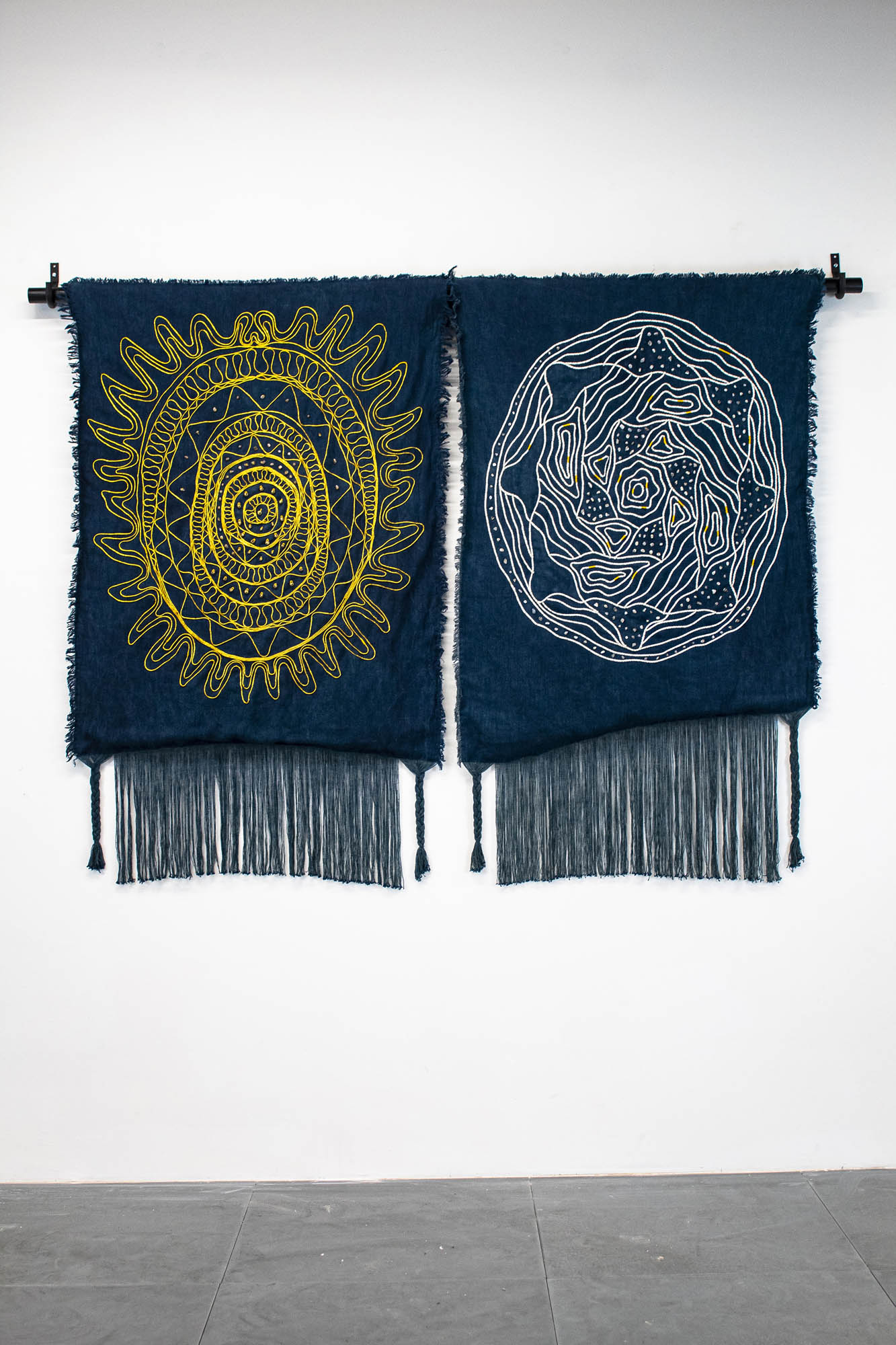 They were a patchwork of different beads and coins, she describes, together with seashells and little bones. These could be pieces women had found in fields or archaeological sites, or things they bought or were given, but to Hage they were also remnants and symbols of centuries of empires, cultures and ethnicities that have passed through the Levant. You could make out Ottoman and Austrian coins, as well as Venetian beads. "All these different objects were believed to have talismanic powers to protect people, but were also a piece of history," says Hage. "They were objects created by women and inherited from mother to daughter or grandmother to granddaughter. I also found this fascinating."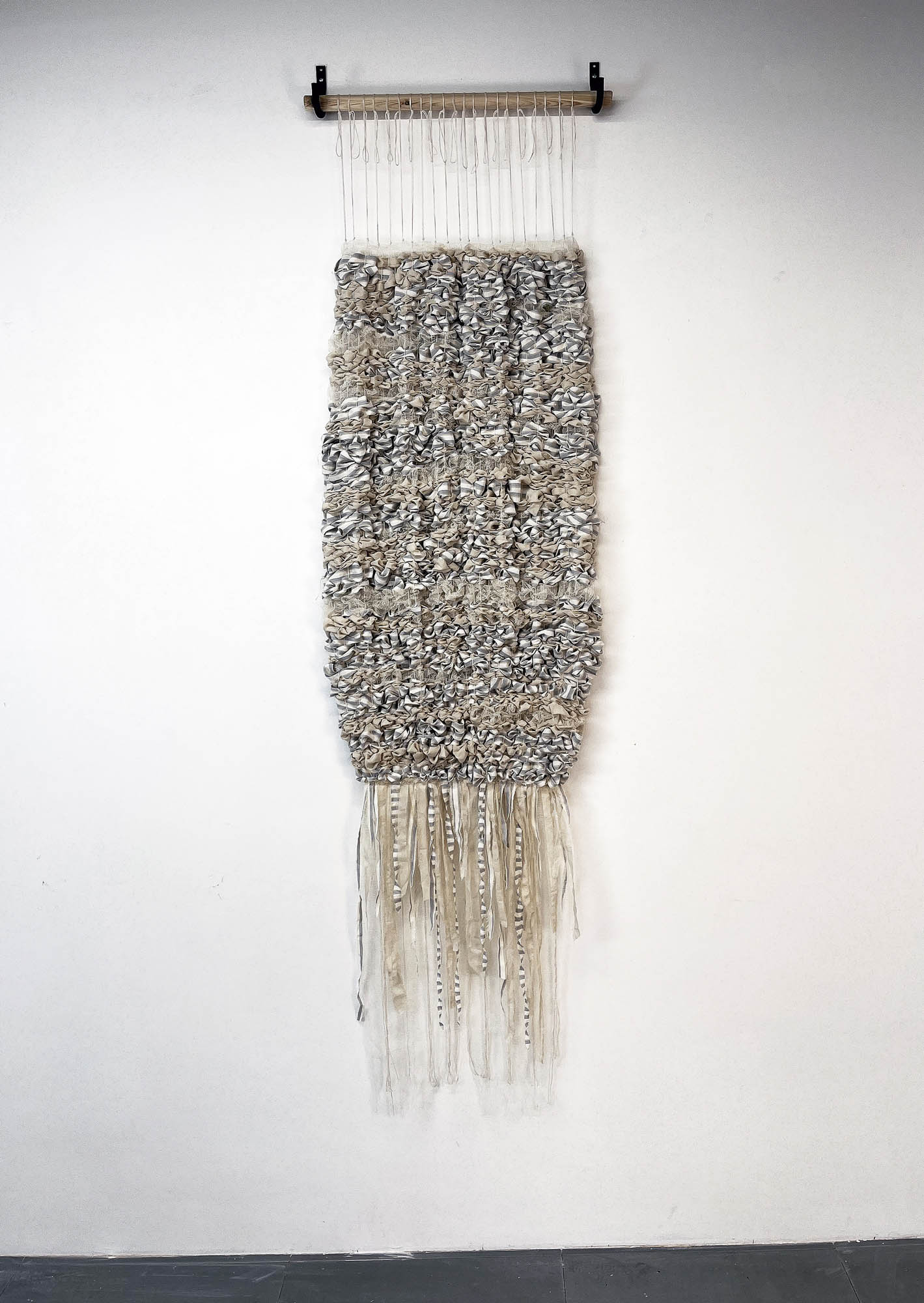 Out of this fascination, Hage created three textile art pieces that became talismanic objects in their own right.  
Hage studied fashion design at the Parsons School of Design in Paris and, following stints at Elie Saab and Oscar de la Renta, she went on to work for Croatian-born, Paris-based fashion designer Damir Doma, where she predominantly designed menswear. However, due to issues with her paperwork, Hage was compelled to return to Beirut in 2012, where she found herself with limited options. The established fashion brands did not suit her style and the emerging brands were not in a position to hire. In 2013, Hage established her own eponymous fashion brand. A year later, she was awarded the coveted Boghossian Foundation Prize.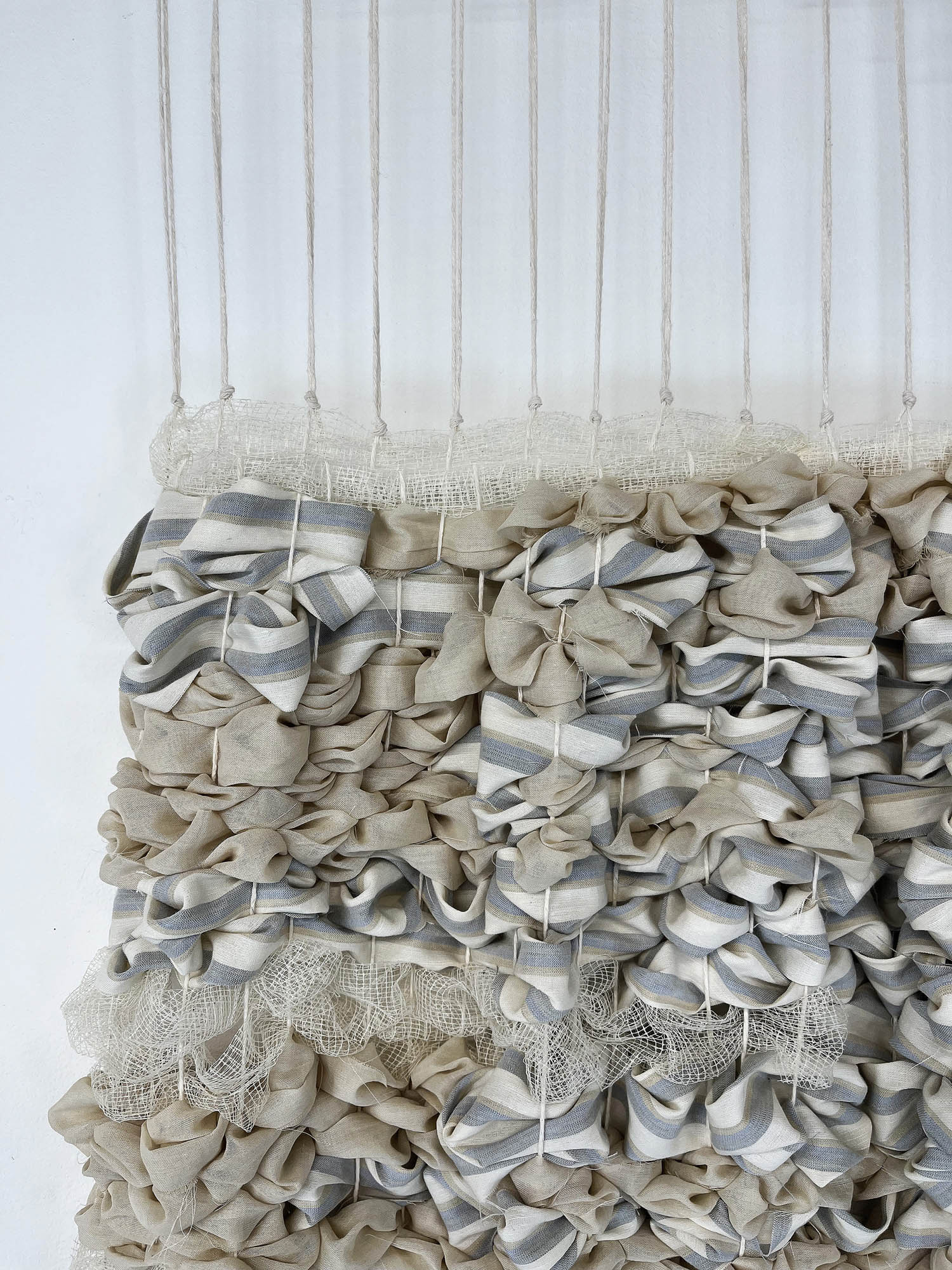 Upon moving to London, Hage decided to focus solely on menswear – which women continued to buy – that was inspired by traditional Middle Eastern clothing, featuring either soft or unstructured silhouettes, and a play on length. The brand's success led to sales across North America, Japan and the Middle East – then the pandemic hit. "I paused my design practice a year and a half ago," she recounts. A year before that, Hage got commissioned for her first textile art piece by the Arab British Centre in London, and on the back of that came the V&A Fellowship.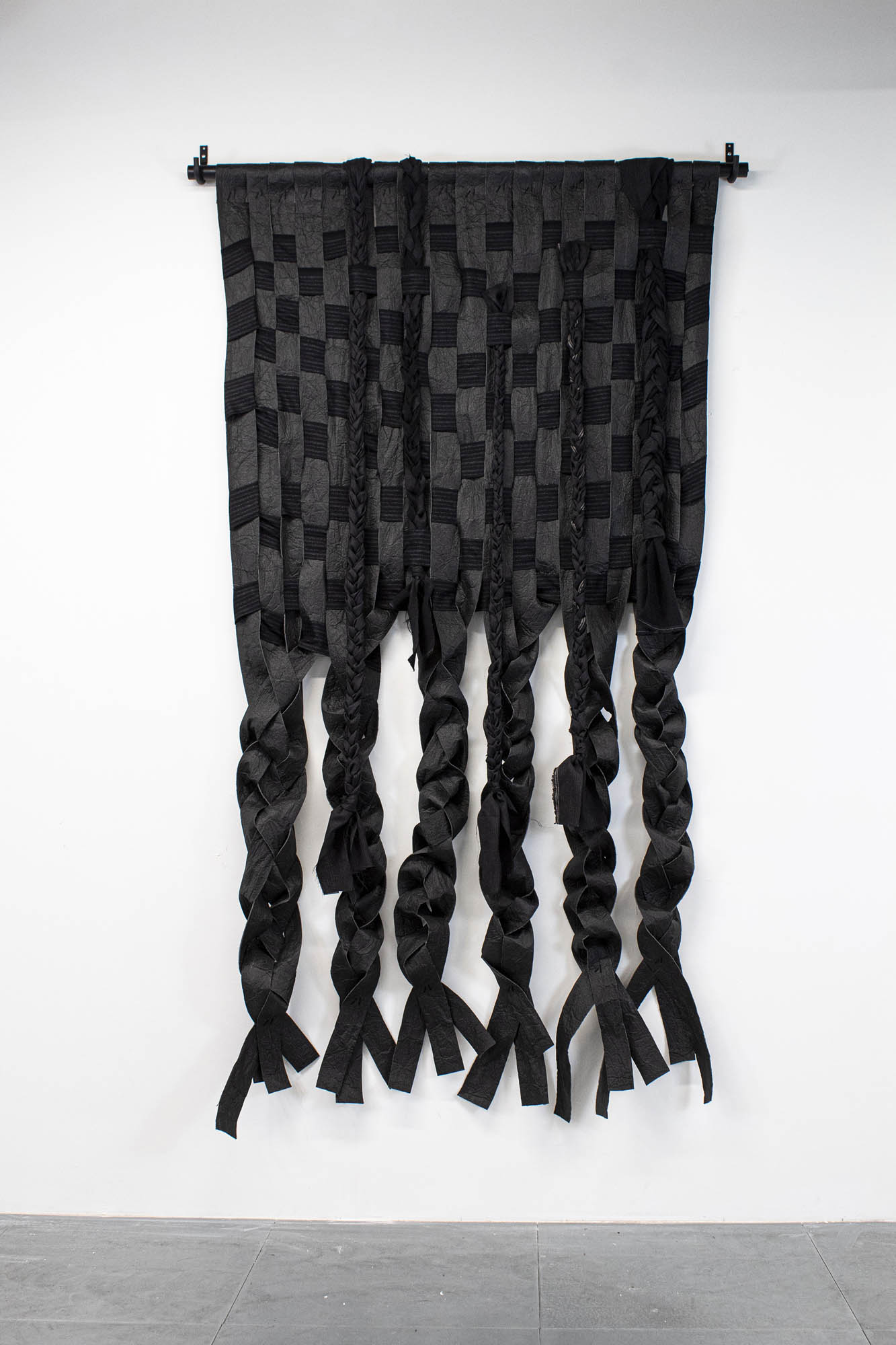 "All of this was happening at the same time and then the pandemic and the Beirut explosion happened, [and it] all kind of shifted the way I was looking at things and it made me realise that first, I have always designed my collections more like an artist than a designer. And I realised that I have been enjoying that process much more. And it also made me realise that I couldn't relate to the fashion industry anymore," she says.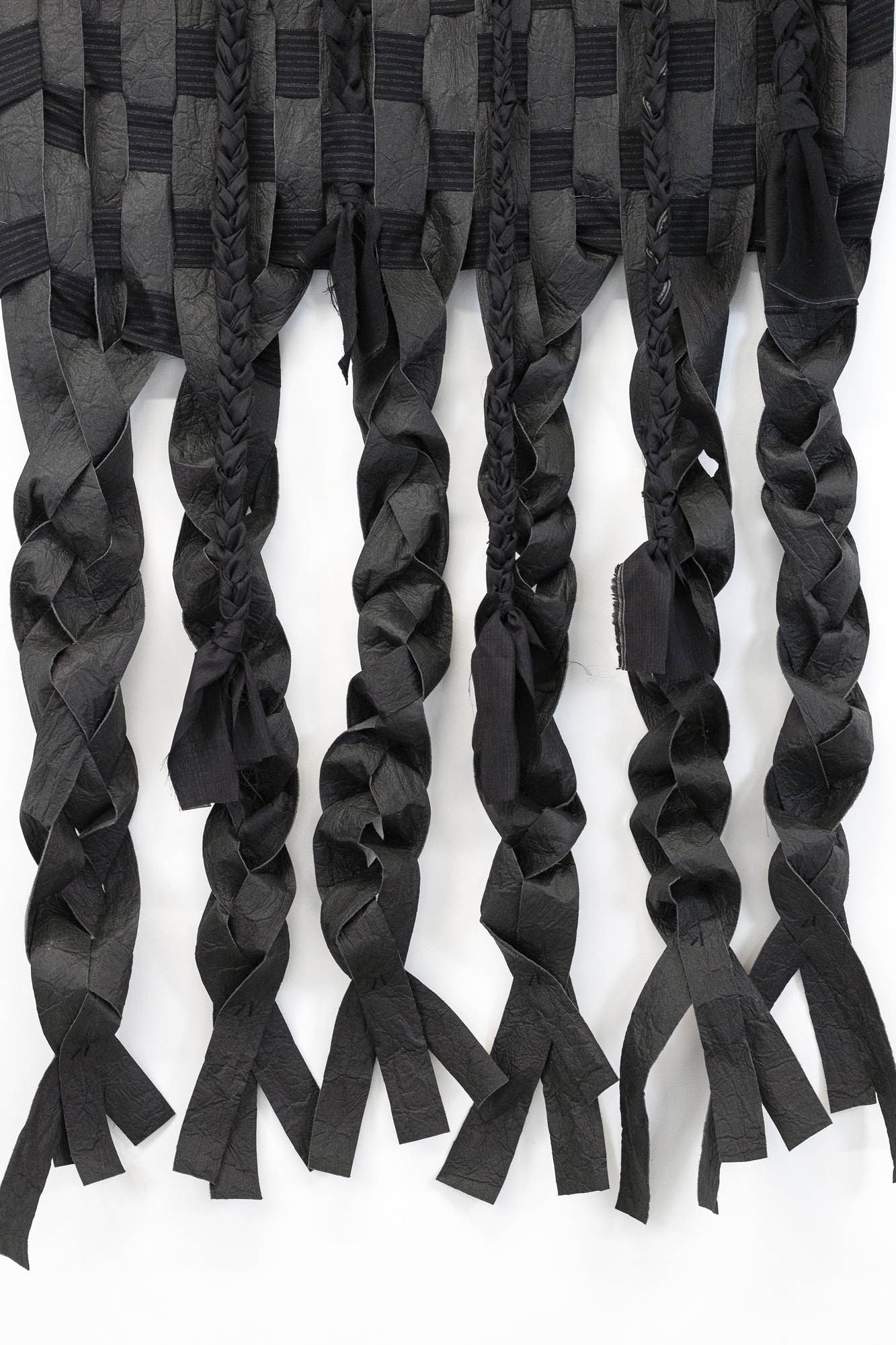 Hage's 'Talismanic Series' – the beginning of an ongoing body of textile work – includes three pieces. 'My heart is peaceful, my body is warm' is made using natural indigo dyes, gold foil cotton yarn, metal bells, silver braided yarn and agate beads, while 'My Umuma' is a textile reconstruction that mimics the lines and effects of the different tones and shades of a white agate stone – a stone that was believed to protect a young mother during her pregnancy. The last piece, 'Running around mother, happy' is created in shades of black, believed to deter the evil eye away from children. All the works have been created by hand, by Hage herself. "[The pieces] took a lot of time and were very physically intense to create; and that is intentional because I wanted to reference the hard, manual labour that women have put into creating textiles," she says.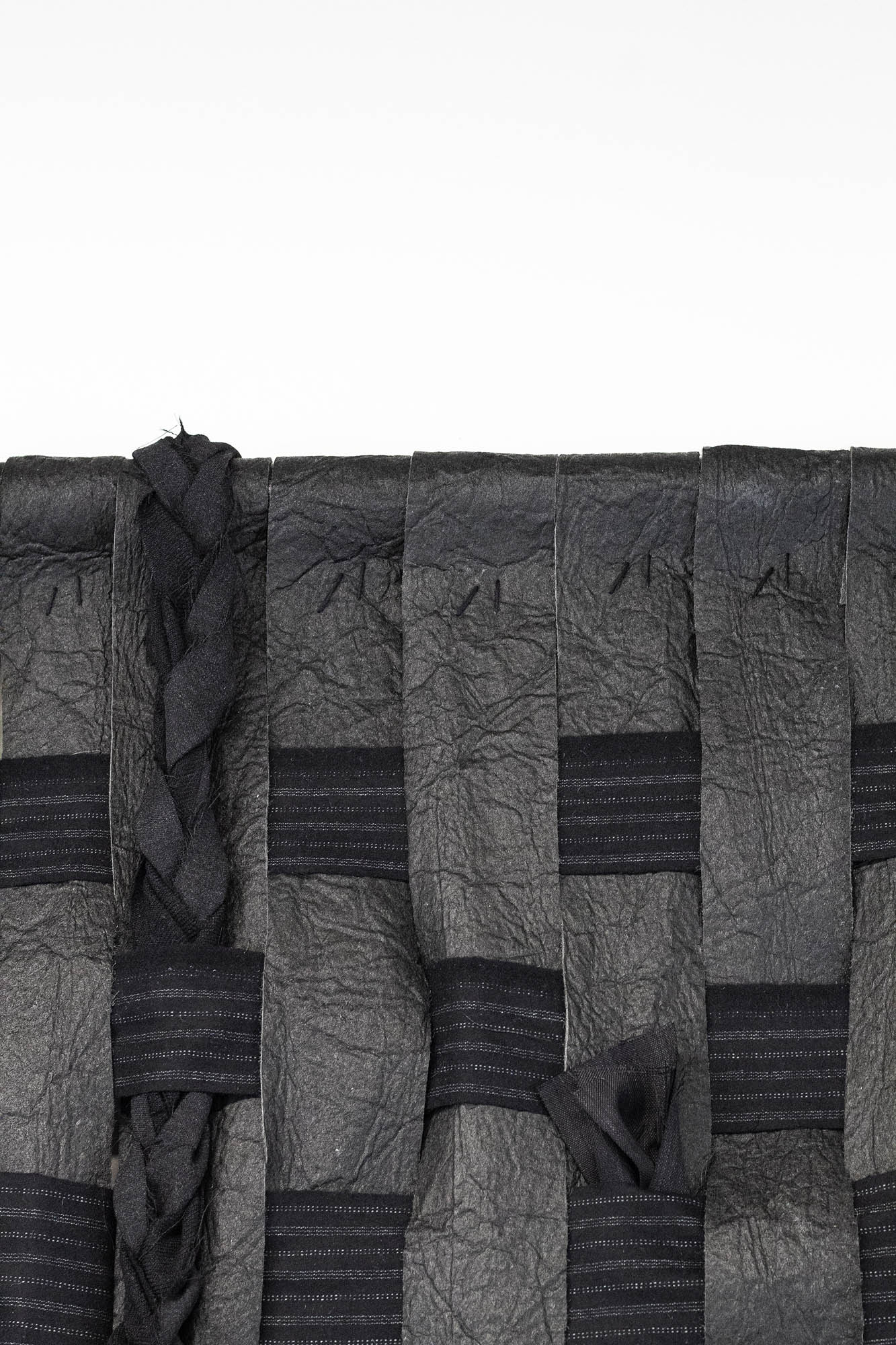 The 'Talismanic Series' pieces are themselves objects of protection, she says. They have been created to act in that way, with Hage using fabrics and materials from her studio as a way of carrying over her design practice into her art practice, as a metaphor of a past life. "If you believe that this object is going to protect you or is going keep away bad energy or help you through a tough time, then it's that belief, that you put into the objects, that is talismanic," she concludes.