'Niyya' (or 'Niyyah') is the Islamic concept of having intention in one's heart. It is this very word that has driven Brooklyn-based digital product designer Myhra Mirza to create a Muslim lifestyle brand with the same name that caters to a younger, modern-day Muslim community. Niyya's prayer rugs are portable and have what may be now described as a 'millennial aesthetic' – an array of bold and pastel hues and abstract shapes influenced by Arabic calligraphy. The colours are also symbolic of the Islamic faith, with green appearing across all the collections as the colour that's representative of Islam. While modernising the designs was important, Mirza wanted to keep a sense of familiarity with traditional prayer rugs. For this reason, Niyya's mats maintain the arch motif which traditionally indicates the direction of the Ka'bah in Mecca, towards which Muslims pray.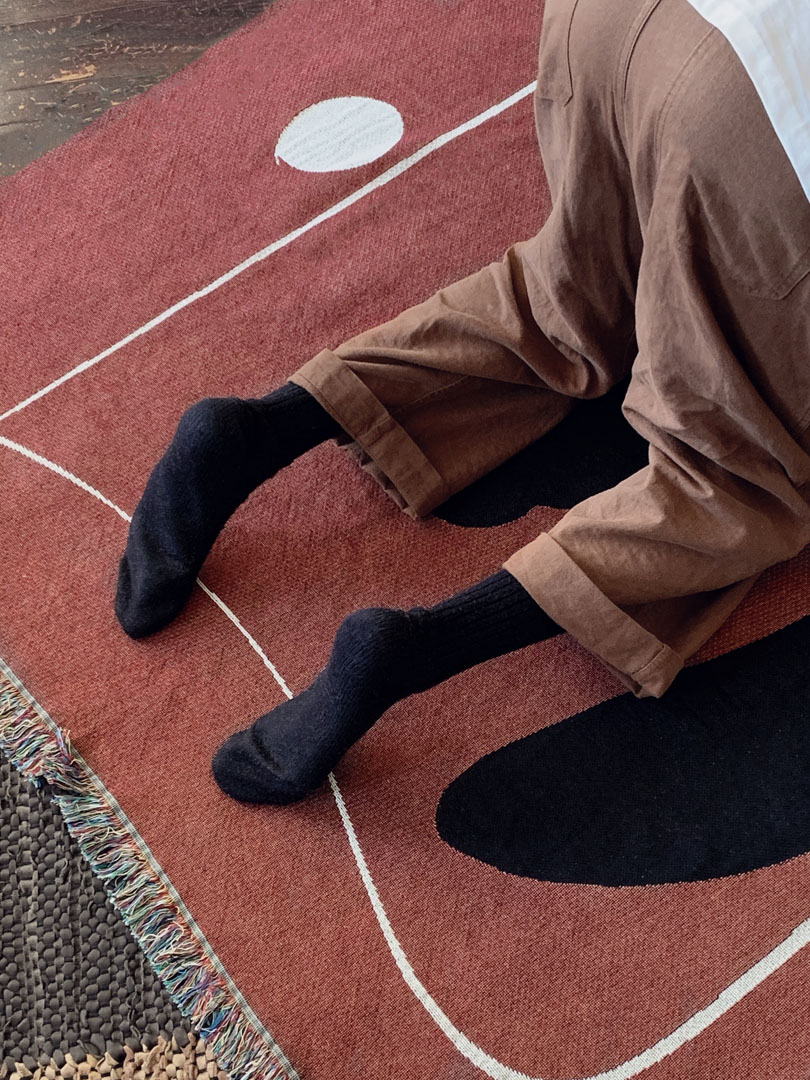 The idea for the brand began when Mirza, planning for a vacation, was searching for a portable prayer mat to take with her on the trip. "There were either the beautiful traditional mats we have all grown up with, or they were super-simple, in solid colours with a border. There weren't any that spoke to a modern design aesthetic," she says. She also struggled to find a mat with thicker padding.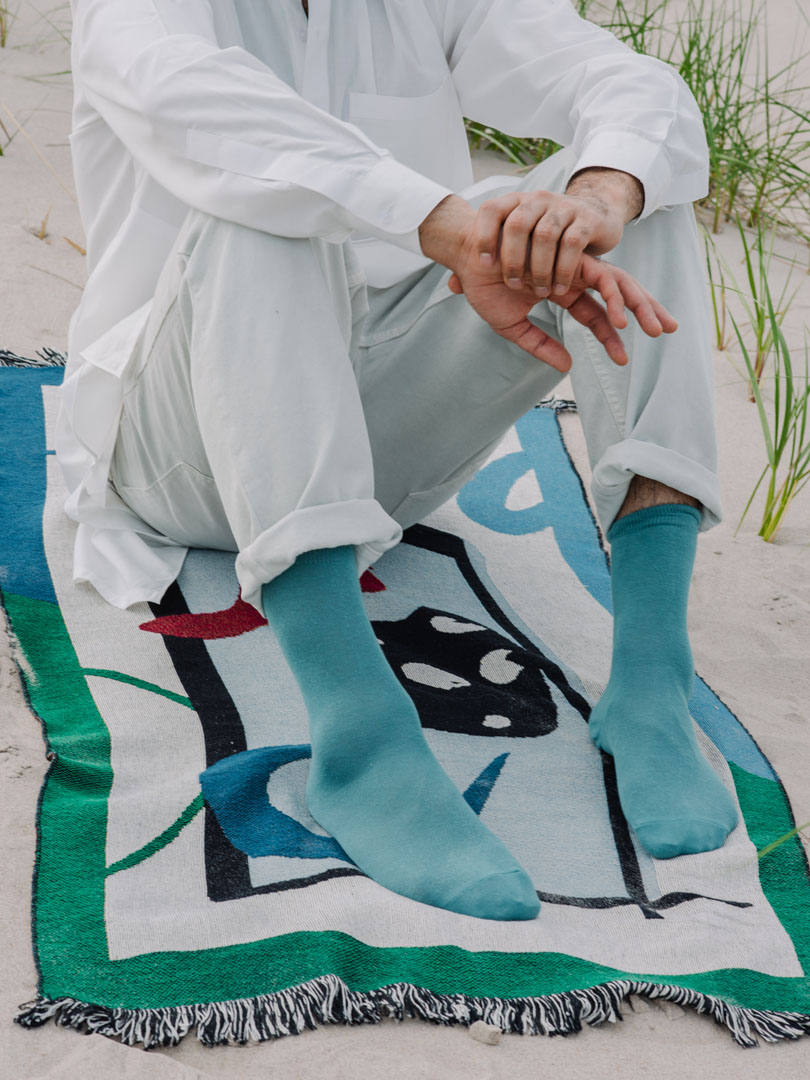 "Creating a portable mat that is thicker and softer than a thin sheet opened up the possibility for the mat to be utilised for a variety of uses. I liked that I was creating a mat that could be worn as an accessory and serve other functions for the user throughout the day, and then be changed for prayer. It creates a greater purpose for that object, and this was in line with my mindset of not over-saturating the marketplace but being more ethical with consumption, by creating a well-rounded product [but one that is] readily available for prayer," Mirza explains.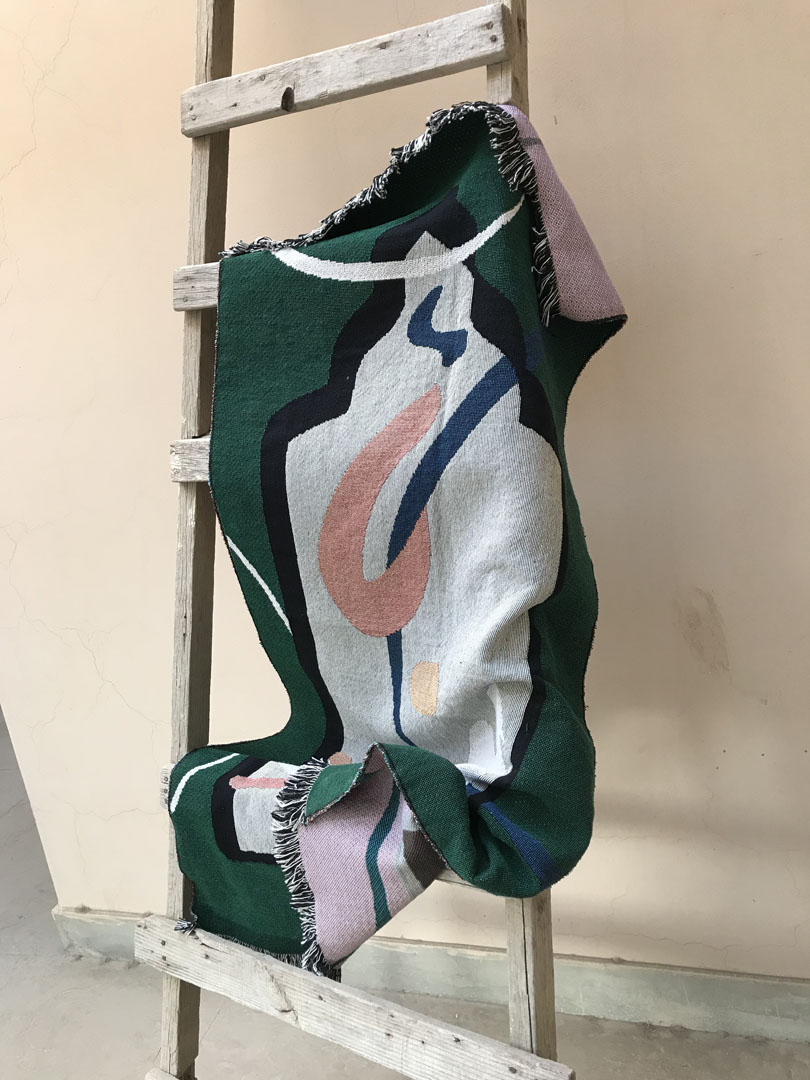 Instead of opting for the traditional velvet-like material often used in prayer mats, Niyya's mats are made from 100% locally sourced cotton, woven in the United States. "I thought it was important to support American businesses to create Islamic-based products. It helps emphasise that we are also part of this nation and want our industries to thrive," Mirza explains.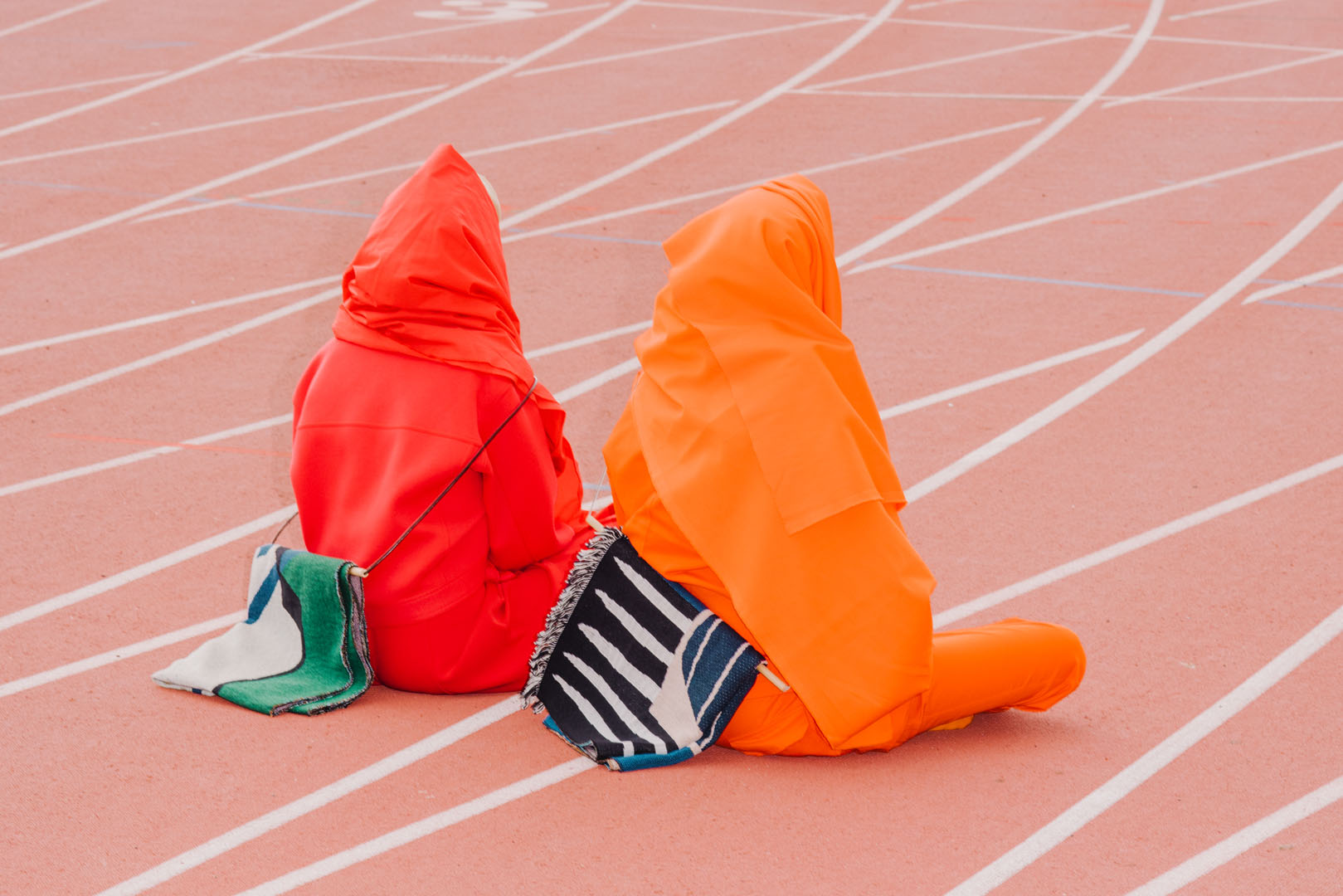 Cotton also allows for the mat to be durable and easy to clean while enabling it to be utilised for a multitude of uses, be it a neck scarf, shawl, throw or beach mat. This sense of flexibility may help bridge communities, Mirza explains, as well as being an item that the Muslim community can use with pride.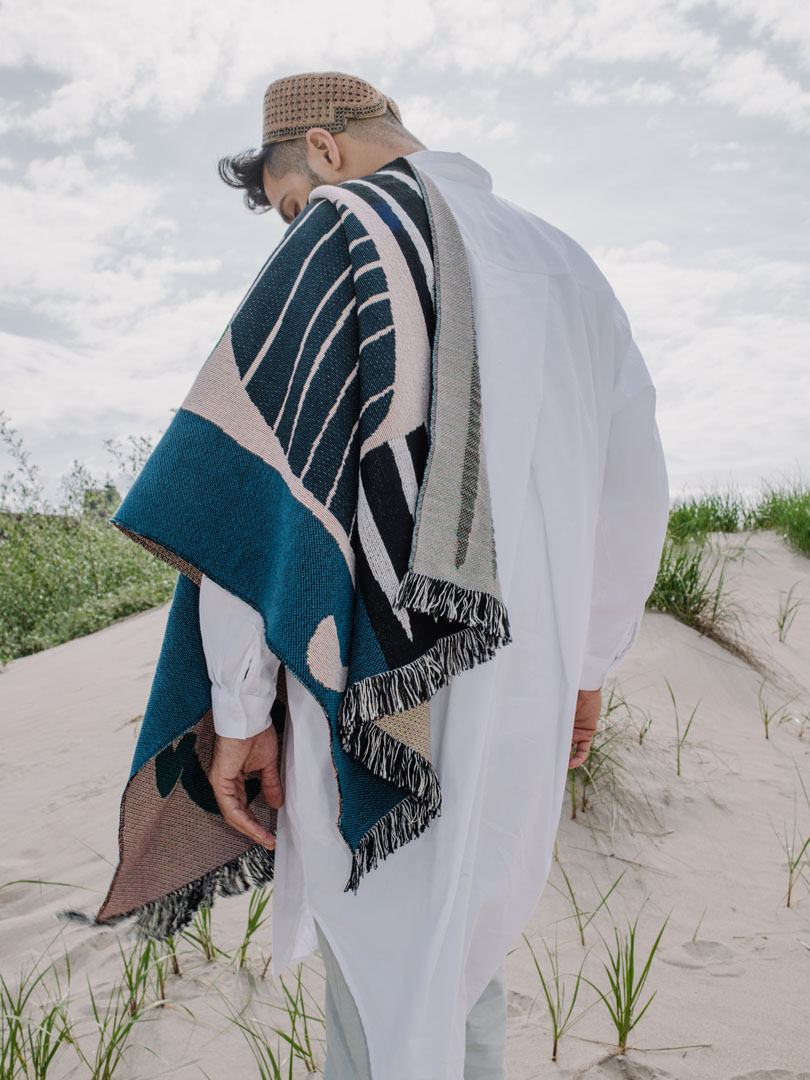 "The work I'm doing is a way to create mindful conversations between different communities. As Muslims, we are welcoming of others to inhabit our spaces and see how we practice our faith. The prayer mats allow people to learn more about Islam and visualise Muslims in a peaceful way. I hope that this helps normalise Muslims within the public spectrum and creates a more open space for people to practice their faith [in]."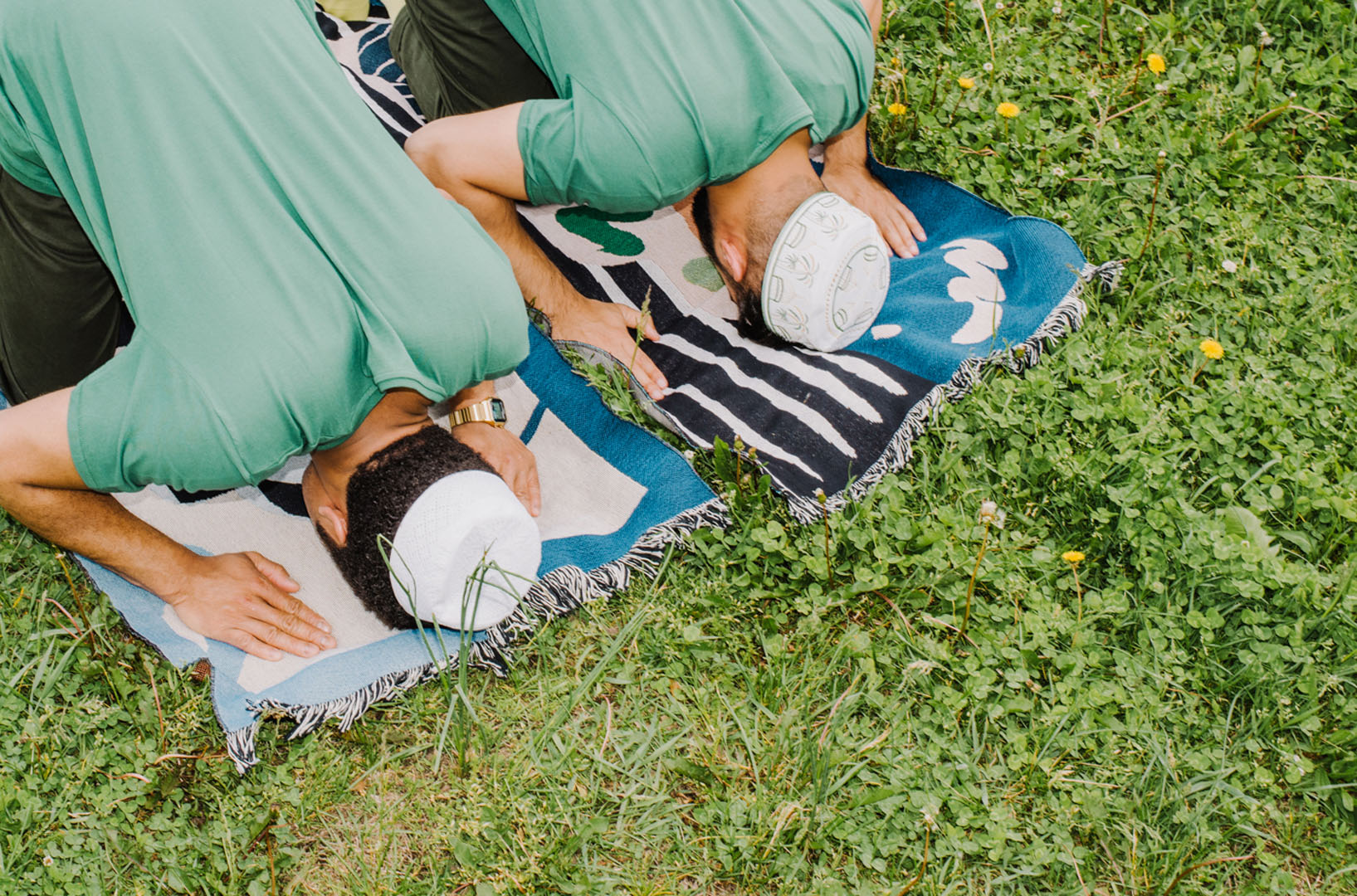 Mirza, who was born and raised in London, had moved with her family to the United States a week after the tragic events on 11 September ("Needless to say, that was a very tense time for Muslims in America," Mirza says).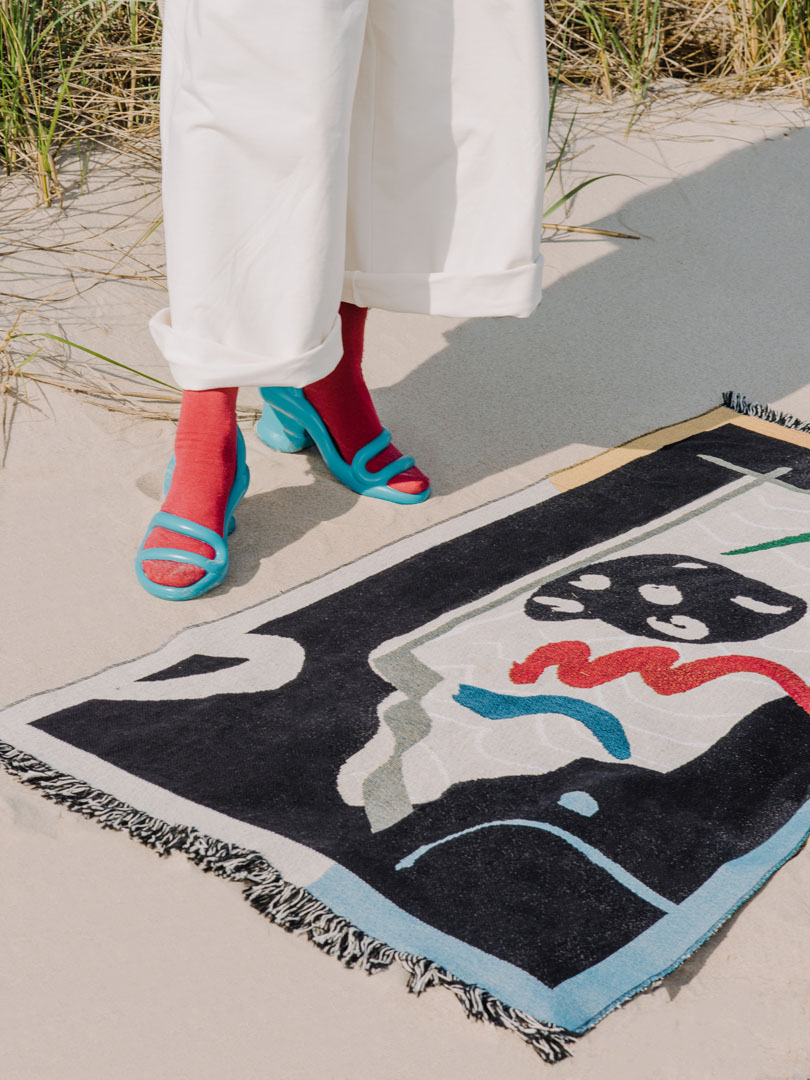 Growing up, not having resources and contemporary products for modern Muslims didn't help with the 'othering' feeling she and other Muslims felt, she shares. "It was important to me to design something thoughtful for the Muslim community, not just using my culture in visual design but also using design as a tool and as a complement to my faith. Growing up, our differences were brought to attention in a more negative way, so the work I'm doing is a way to create mindful conversations between different communities. I hope my products allow people to learn more about Islam and the Muslim community as they integrate Niyya into their day-to-day lives," Mirza says.