"Today I see a lot of people trying to do a lot of what I am doing, and this makes me happy because it means that it was right," says Nina Yashar, founder of Milan's trailblazing design gallery, Nilufar, which she established in 1979 in via Bigli in the centre of the city. She says this at first apologetically, wary of sounding arrogant, but also as someone who is calmly aware of her influence and proud of her accomplishments. In many ways, Yashar has always been ahead of her time and doesn't shy away from the fact.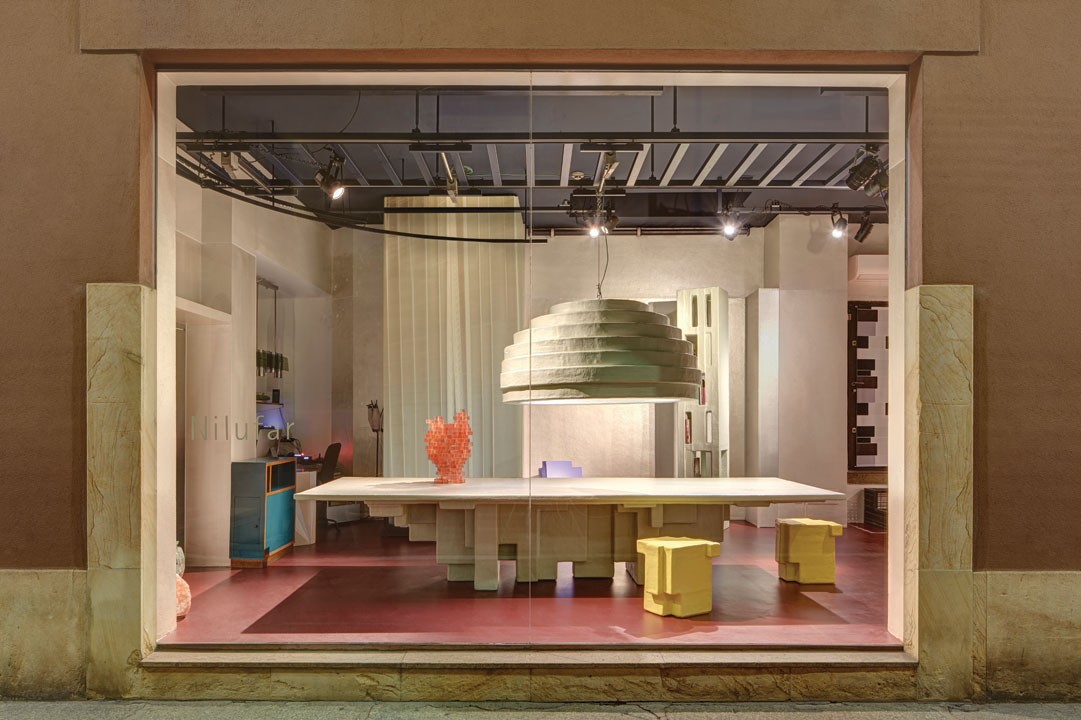 Born in Tehran in 1957 to Iranian parents, Yashar's family moved to Milan when she was just five years old. Her father, being a successful rug dealer, was her portal into the world of carpets, which she delved into at the young age of 21, working for the family business. But quickly, the even-then assertive and passionate Yashar decided that she "disliked" her father's taste and felt pulled to carve her own path. "I wanted to deal with only my own point of view," she shares. With experience in displaying and curating carpets already under her belt, Yashar – with the help of her father – established her own gallery space. "It was immediately clear that I was surrounded by very important carpet dealers, who were all men," Yashar recounts. "I was the only woman dealing with carpets at that time in Milan. So, I was obliged to build my credibility through my identity and not [by] following something that was already in the market."
Her entrepreneurial spirit was visible even then. She decided that the only way to contend with her extremely reputable competition was to move in a different direction and showcase themes that weren't well known or popular. Nilufar Gallery soon launched a series of pioneering shows, bringing both Oriental and European carpets such as Kilim, Gabbeh and Aubusson into the Italian and later international spotlight. 'The Rose on the Carpet' exhibition was received with high acclaim, showcasing a study of the iconography of the rose motifs in rugs the world over.
"I can say that this exhibition was the forerunner that brought the fascination of the Kilim to Europe; at that time it was not very popular. And here, it wasn't only my passion that guided me – but my intuition. My business model has always been to do something unexpected for people."
It was while on a trip to Sweden that Yashar discovered design by chance, purchasing important pieces by the likes of Alvar Aalto and Hans Wagner. "In 1998, I created an exhibition along with a catalogue, titled 'Swedish Rugs and Scandinavian Furniture', and this was the first time that I decided to show design without knowing anything about it," she laughs. "I just followed my intuition. And it has been the most important starting point in my business because now I deal 80 per cent in design."
It was around this time, at the end of the nineties, that Yashar expanded the gallery's headquarters by moving to a new space in via della Spiga, designed by GianCarlo Motebello. By then, Yashar had ventured into modern and contemporary furniture, showcasing the works of mid-century masters alongside unusual carpets, cutting-edge furniture and pieces by emerging designers. Nilufar Gallery quickly became a reference point, obtaining cult status in the world of design.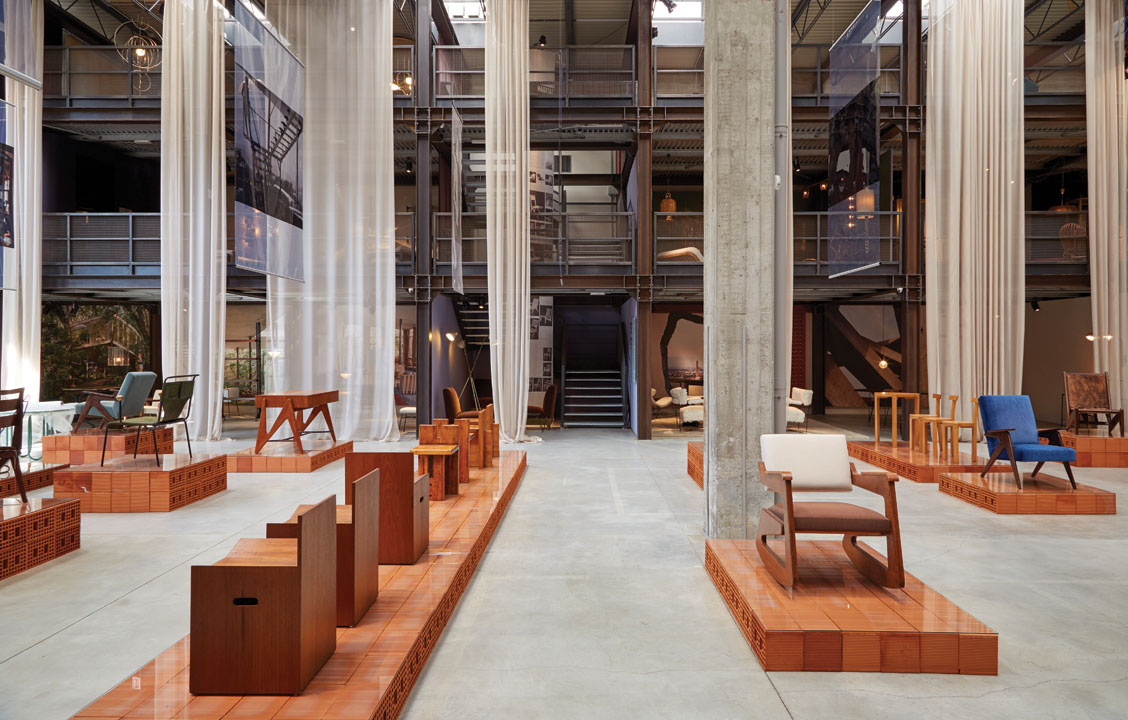 Throughout all this, a very vital aspect of all of Yashar's work was – and remains – her deep dedication to research and her curiosity in discovering new directions. From the silicone carpets by Gaetano Pesce to the rediscovery of Paul Evans' work and Martino Gamper's re-appropriation of Gio Ponti's furniture for the Parco dei Principi Hotel at the 2007 Design Miami/Basel fair, Nilufar Gallery contributed to the series of experimentations that was happening around design at the time, with Yashar at the forefront of propelling forward contemporary designers whose names we know today.
"I hope to be recognised by the public not only for my commercial role in the sector, but also for my educational role," she says, referencing exhibitions such as that showing Lina Bo Bardi's work, as well as Martino Gamper's '100 Chairs' project, which has travelled to 12 museums around the world.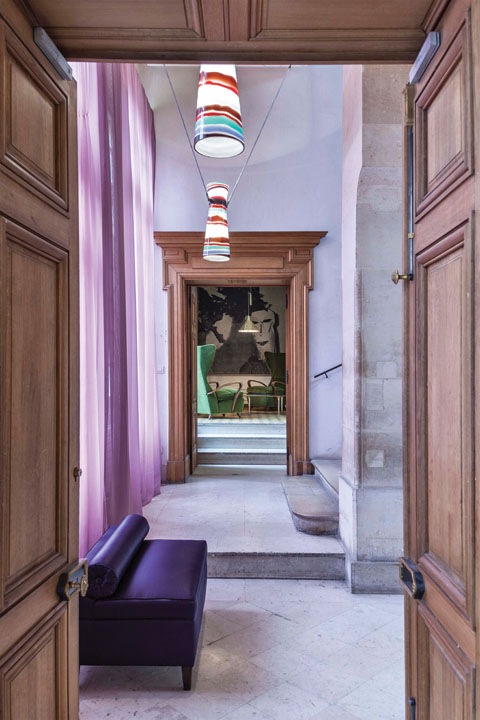 While in the course of 20 years a lot had already changed for Yashar, it was in 2015 when she founded Nilufar Depot – an immense space of 1500 square metres arranged over three levels with a layout inspired by the Teatro alla Scala – that the biggest shift in her professional life took place. "It gave me enough space to express myself and display my huge stock, and a place [in which] I could host bigger exhibitions," she shares.
Today, Yashar's greatest ambition is to make collectible design more accessible. Eight years ago, she had launched an exhibition called 'Untitled' to showcase design that would attract a younger demographic. "But it was too early," she admits, "and it was not at all successful. The perception of Nilufar Gallery was only that of [a place for] important pieces, and people couldn't understand my purpose. But now, after eight years, I would like to showcase collectible design that is more open and more feasible for design lovers."
With this mission comes the birth of her most recent project, 'Picked by Nina' – an e-commerce platform that aims to bring a younger audience closer to the world of design through a selection of limited-edition pieces, but at a lower budget. These include pieces from the likes of Andrea Branzi, Sam Baron, Vista Alegre and Gaetano Pesce, all designed exclusively for the gallery.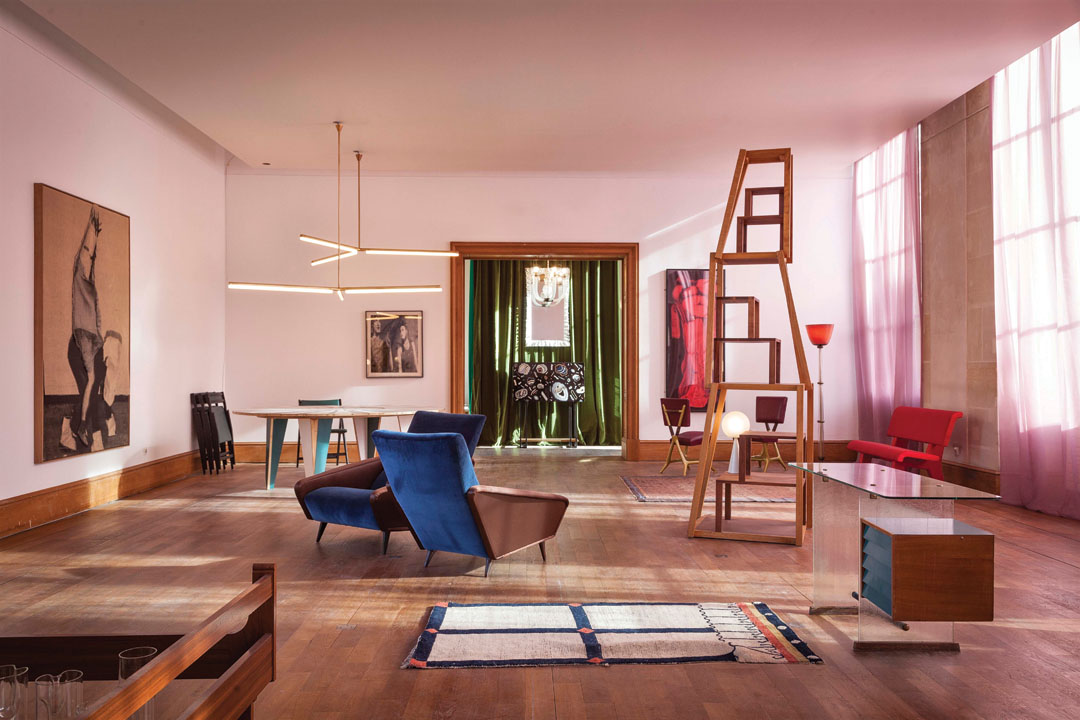 "I am very happy and enthusiastic in a way to come back to my dream of offering more affordable design for young people," she says. "It is not easy, because e-commerce is another job completely, but this is my new adventure. Now I have to do research with a different perspective; to sell objects that are easier to buy and transport but also easier to place in your home. [I am trying to] sell more instinctively for the buyer."
Yashar is at a point of adaptation, which she has time and time again proven to do very well, while never failing to instil her own personal touch. Today, she is focusing on listening to how designers are working and what their values are.
"At the beginning of my career, when I started to deal with contemporary design, I had always looked for unusual pieces, but ones that were easily imaginable in a domestic context, so I always give a lot of importance to the functionality of the piece – more than any other aspect. However, as the world changes very quickly, you also have to change and adapt your point of view. [Now, I am not] only looking at the function, but also at the process in realising the piece," Yashar explains.
Presenting the work of young designers – including from the likes of Audrey Large and Flavie Audi, whose works focus on expressive craft processes – Yashar is discovering "another kind of eye" in design. "[Through this] I, myself become younger in a way," she laughs.