Dubai-based artist and creative director, Neel Shukla has unveiled a red falcon sculpture that sits at the entrance of a new hotel in Dubai.
Those who are set to be guests at the Radisson Red Hotel Dubai Silicon Oasis will be greeted by a 2.2-metre tall red falcon sculpture, wearing silver headphones.
The "powerful" design, as described by Shukla, took a year and a half to complete and was brought in with the hope of strengthening ties with the local art scene.
"Dubai is probably the most avant-garde city when it comes to art," Shukla said discussing the new sculpture. "Quirky art pieces are showcased in so many unique places and spaces all over the city and [Raddison Red] is such a cool space highlighting this vibe and spirit."
The new hotel, which opened in February, has brought a forward-thinking style to the area, so it only seemed natural for the Raddison Red to recruit Shukla to continue this, as he has previously collaborated with local artists and knows the local history and culture of the UAE.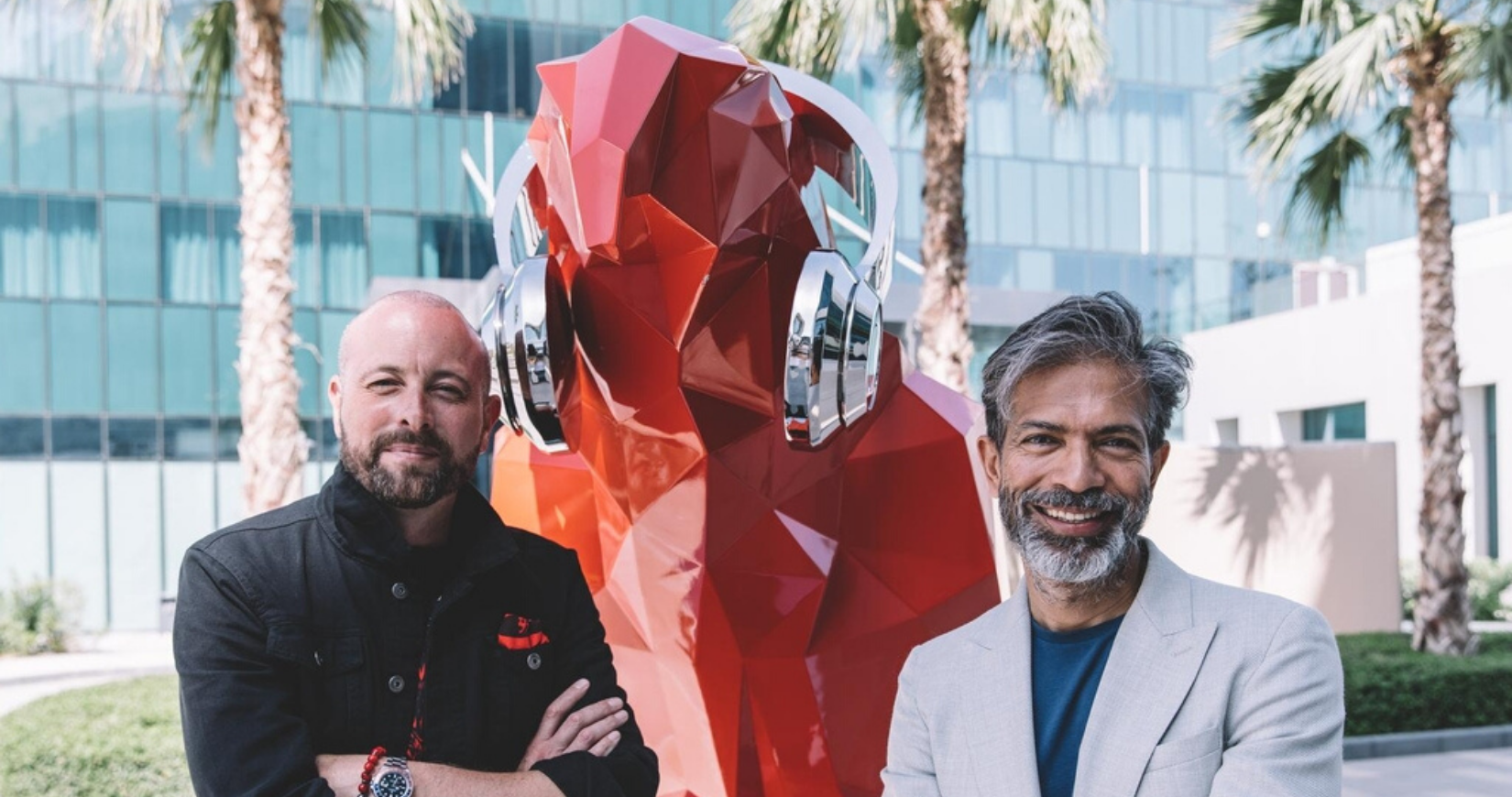 Shukla was raised in Dubai by Indian parents, with his father, Ramesh Shukla, a photographer, arriving in the country over 50 years ago. He spent his entire career photographing the prominent leaders of the UAE. So much so, he is the creative behind the iconic 'spirits of the union' portrait, featuring the likes of Sheikh Zayed bin Sultan Al Nahyan, the founder of the UAE, and other notable leaders of the nation.
Through his father's eyes, Shukla has learnt the ins and outs of the culture of the country, something which he wants tourists to be able to connect with particularly through the UAE's long-running heritage with falconry.
"Visitors indulge in this selfie heaven, hence every wall and every area deserved an incredibly distinct element and story," he explained. "The falcon will be the first thing people see and so I wanted to create a statement. We wanted to feature the falcon in a powerful way, yet making it unpredictable."
As for what the headphones represent, it's to connect with the new generation which also "follows the overall design direction of the hotel".
"It has been a long journey to not only design this piece but ensure its safe installation and I'm very proud and excited to finally see it land," he added.