Natuzzi's handcrafted furniture has always expressed the culture of the Mediterranean, and more specifically its home of Puglia, expressing its culture, lifestyle and attitudes. Its 2021 collection, The Circle of Harmony, embraces the same elements while using the concept of the 'circle' to express a celebration of beauty through an ideal space where different interpretations of the brand can exist.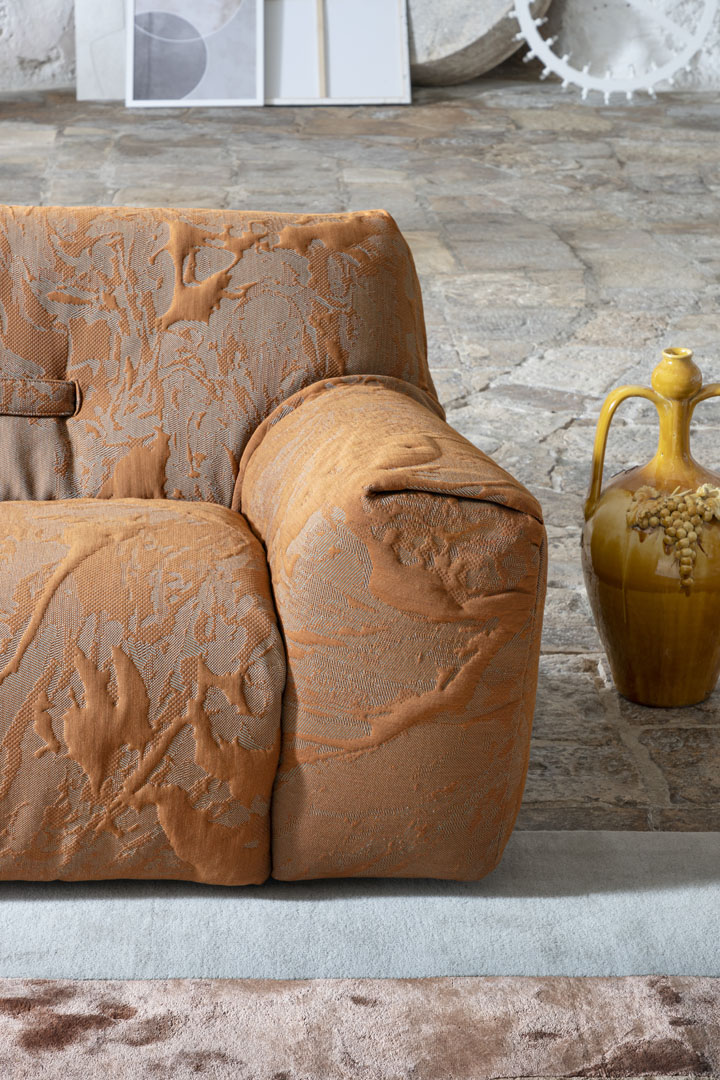 Bringing together eight designers, all with different approaches and styles, The Circle of Harmony represents a translation of the identity of the brand through a diverse lens, while keeping in mind its Apulian roots and spirit as well as concepts of elegance, comfort and harmony.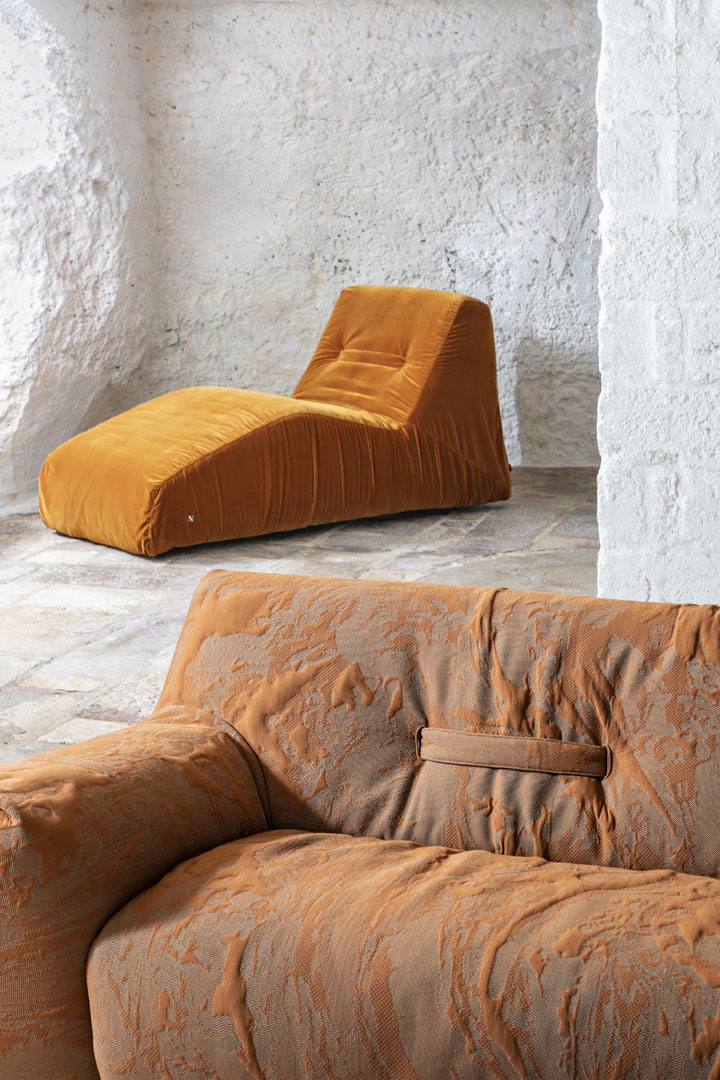 The designers involved in the collection include Claudio Bellini, Mauro Lipparini, Maurizio Manzoni and Paola Navone, as well as first-time collaborators Marcantonio, Fabio Novembre and Nika Zupanc. It also includes a new textile collection by the Dutch textile design studio BYBORRE, created in collaboration with Pasquale Junior Natuzzi, the Chief Creative Officer at Natuzzi, as part of his vision of integrating tradition and innovation. Made with a yarn that combines high-quality wool and recycled PES, Water is a family of double-sided fabrics that are luxurious to the sight and touch, while also being extremely durable.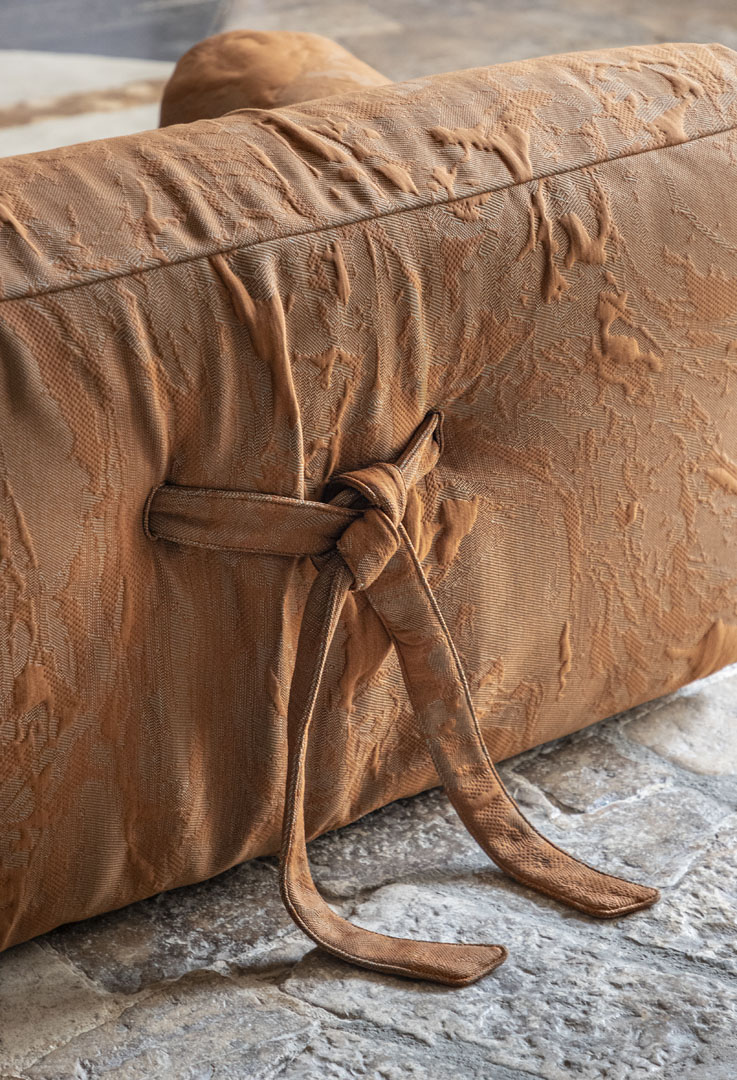 Perhaps the hero is Paola Navone's Argo collection, which includes a sofa and a chaise lounge, both available in the Water textile as well as traditional leather or fabric upholstery.
Argo is inspired by the beauty of imperfection and changeability in one's environment, similar to the movement of the sea, and takes its cues from the colours and traditions of the Mediterranean while reflecting the relaxed lifestyle of Puglia, where all the pieces are made.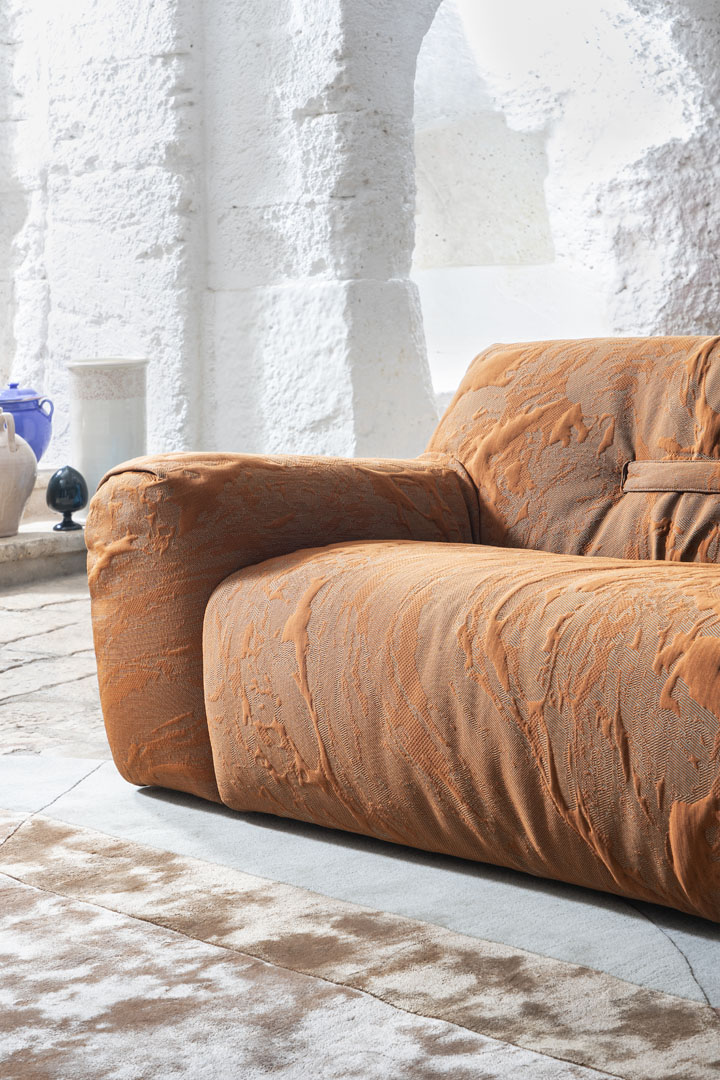 The Argo sofa, with its generous dimensions, is a symbol of a particular way of interpreting life and living spaces, and features a soft look that is magnified by the 3D padding and two large brackets that sink into the backrest. The low, almost invisible feet of the sofa reinforce the idea of an extremely comfortable, inviting and enveloping seating system, perfect for moments spent in relaxation. Available in two- and three-seater versions, as well as a swivelling armchair, Argo is designed to be an island of comfort within the living area.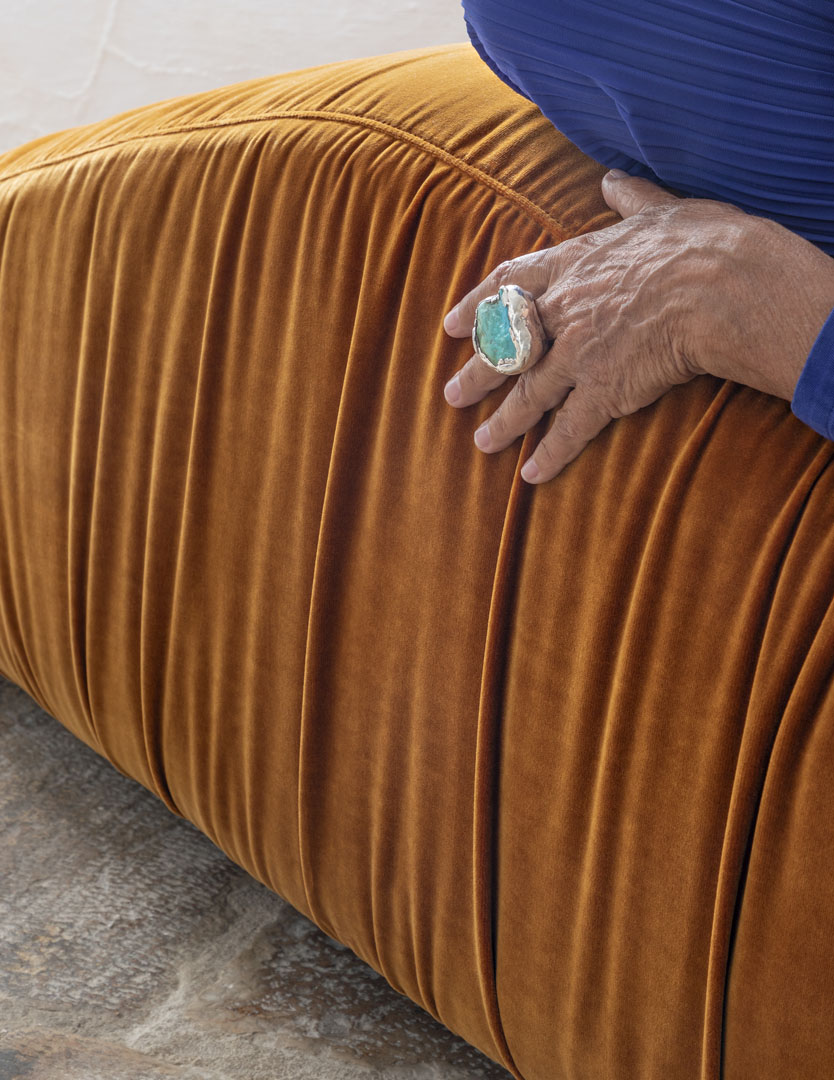 The Sleeping Argo chaise longue embodies a welcoming spirit which flows to accommodate various resting positions thanks to the brand's electric mechanisms that are operated using touch buttons. Designed for comfort in both chaise longue position and in the day bed position, Sleeping Argo is covered with a particularly generous housse (in fabric or leather) that exaggerates the feeling of total and complete rest, which is further accentuated by a large bracket that pierces the backrest, ending at the back with a pop-glam knot.