"I absolutely love working in the Middle East. Coming from a Muslim background, it is a place I hold so dear; the people, the culture, the art and architecture," begins Miminat Shodeinde, founder of her London-based design and interior architecture studio, Miminat Designs. The revamp of a home in Kuwait is her first design venture in the Middle East – the beginning of a larger body of work that is currently underway. "I'm very excited to learn and explore more, and to see what the Middle East has in store for us as a studio," she continues. "There has been an incredible word-of-mouth effect, so I'm looking to be working on more projects in the region in the near future."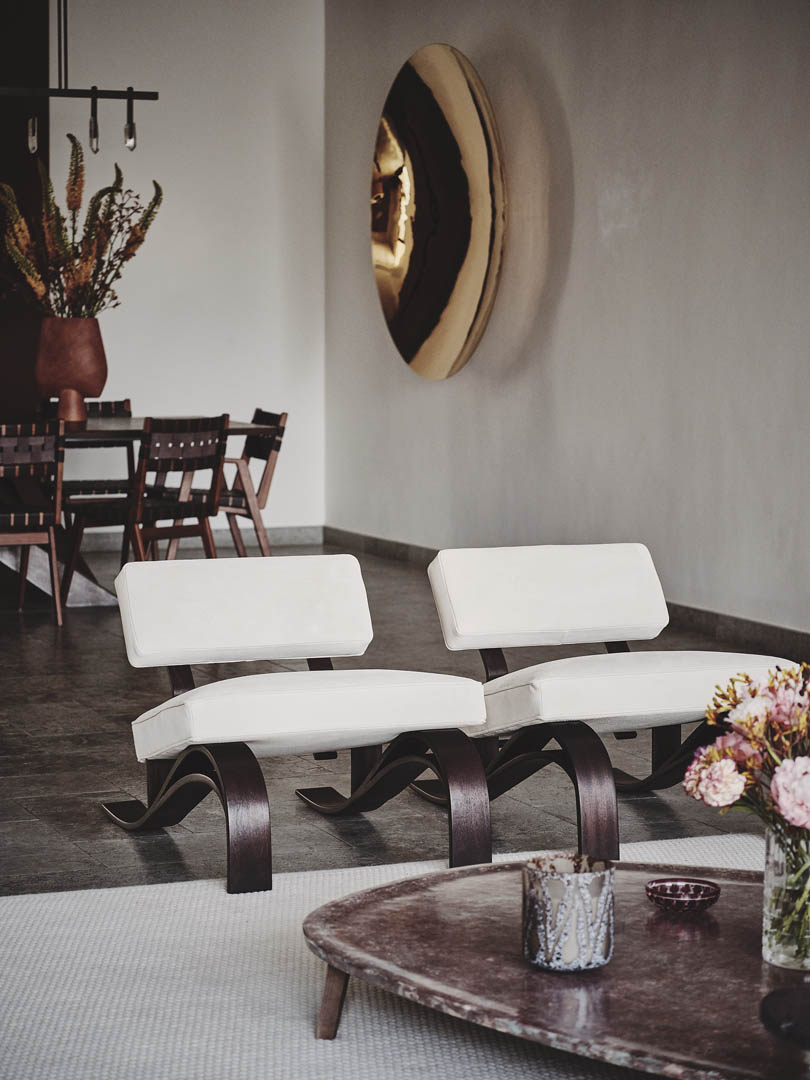 For this home in Kuwait, Shodeinde was tasked with revamping some of the rooms of a six-floor villa, focusing on the basement and the main entertainment room, resulting in a mixture of neutral and deep tones, with an abundance of natural wood and hints of colour.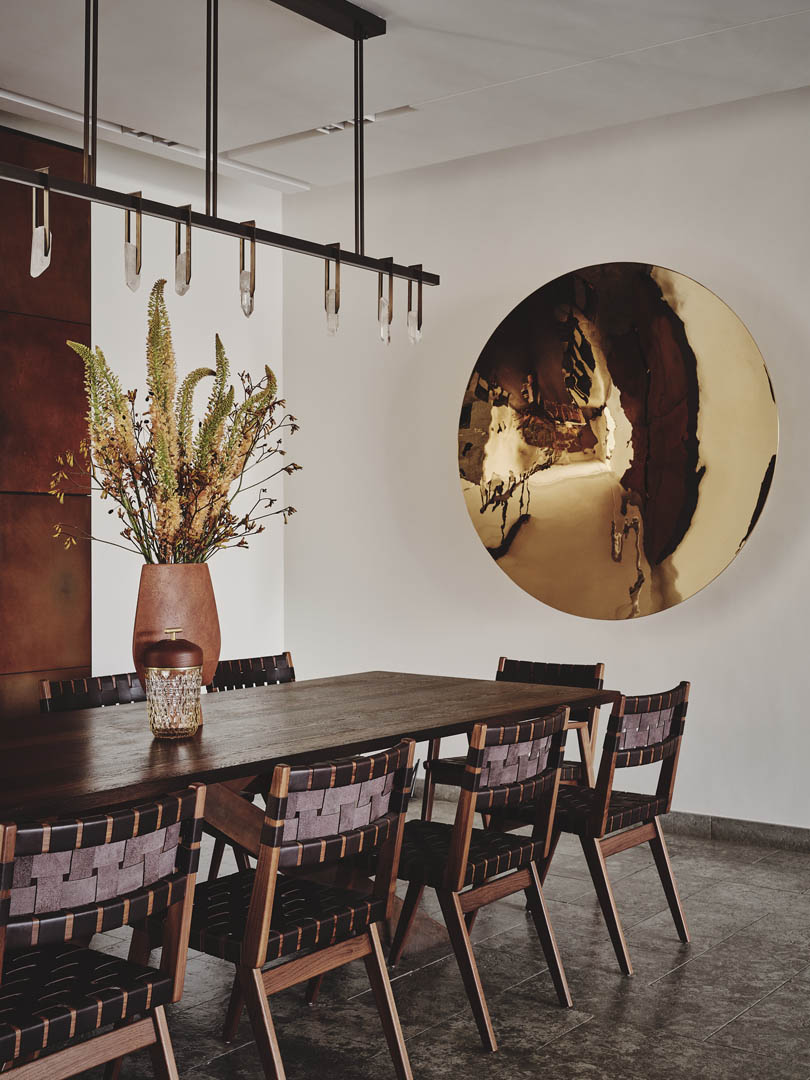 Character and texture were the overriding themes for the project, she explains, where the client's lifestyle and use of space dictated many of the design decisions. The result is a mixture of masculine forms and feminine touches, with textures including a layering of stone, timber and metals.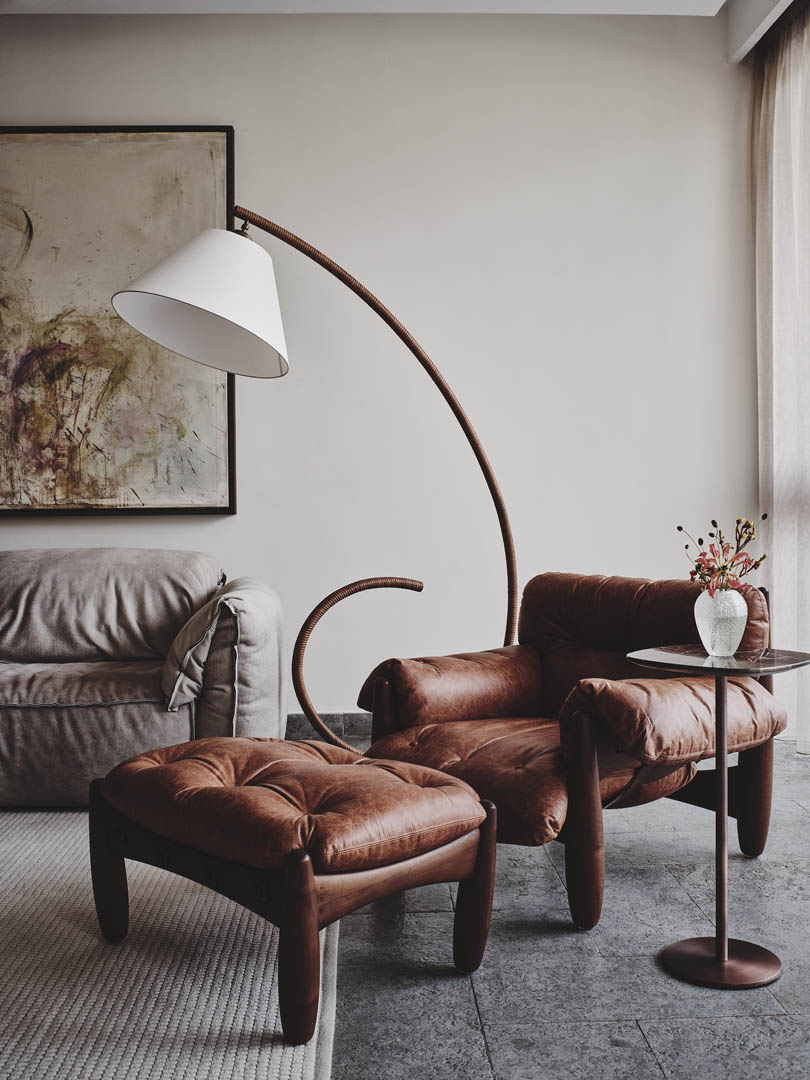 In fact, Shodeinde – who also designs furniture and creates her own artworks – has worked on six mostly bespoke, large-scale pieces for the home, which were all handmade in London. These include the Oscar chairs and floor lamp (inspired by legendary Brazilian architect Oscar Niemeyer); the three-metre Rina cabinet, which features oxblood aniline leather fronts; and the Jude pendent, named after her client. She has also created a bespoke mirror in deep bronze, with nods to the art deco era.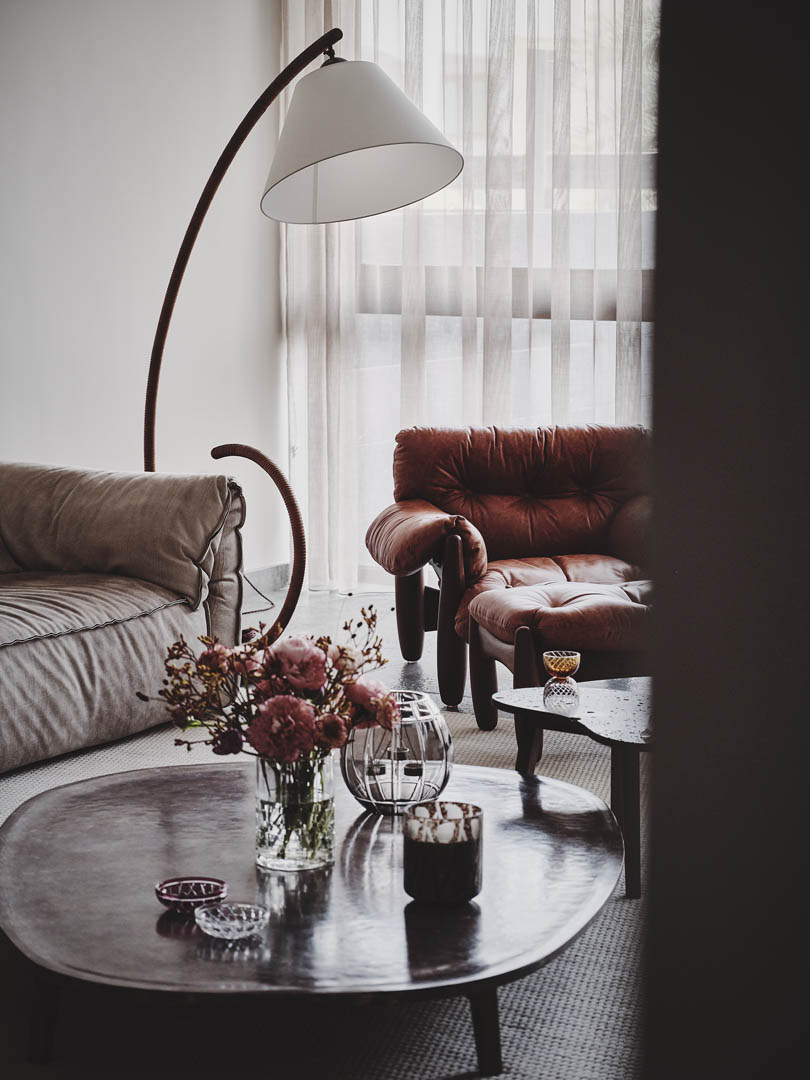 "I like to play with strong forms, and lots of what I design is large in terms of scale," the designer shares. "Wood has been and is still my favourite material to manipulate. My defining inspirations are movement; the poetry of movement and capturing that through my furniture. I think my pieces not only show beauty in the design but [also] beauty and the art of craftsmanship, which is important to me."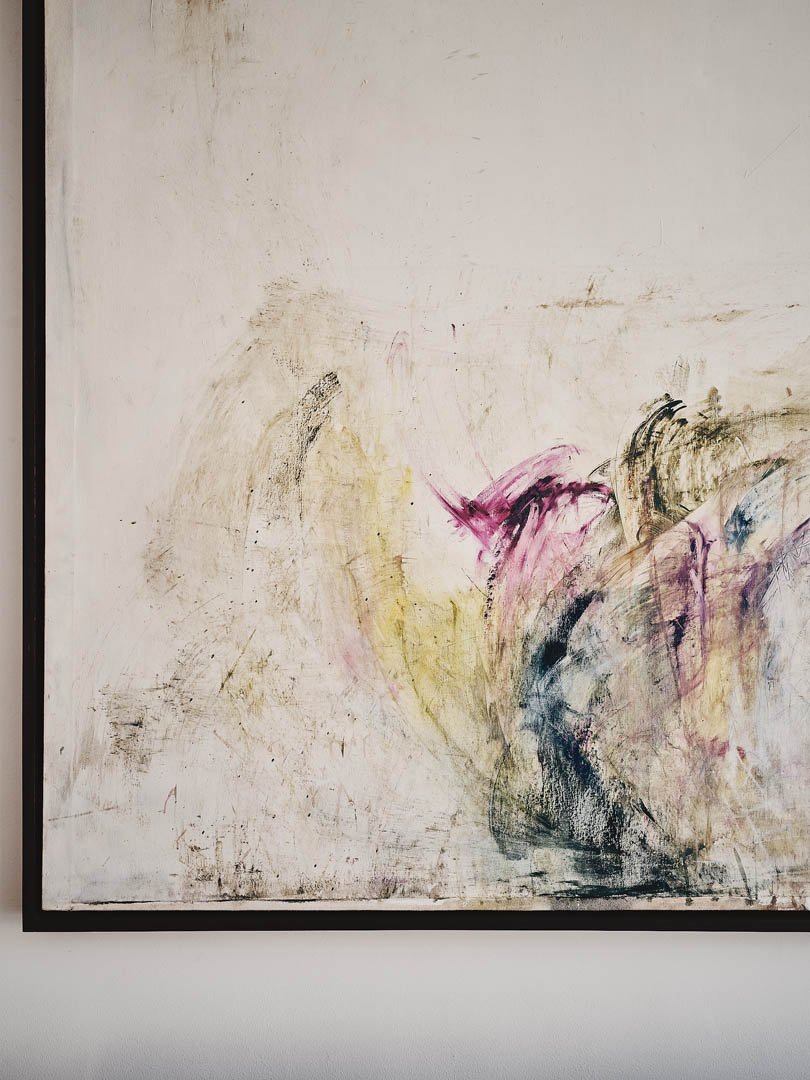 In addition to the bespoke furniture, Shodeinde has also worked on a four-metre painting for the space, which incorporates hues of pink, red and purple to soften the room and add a feminine touch, contrasting with the bold, deep rich forms of the furniture, as per the client's request.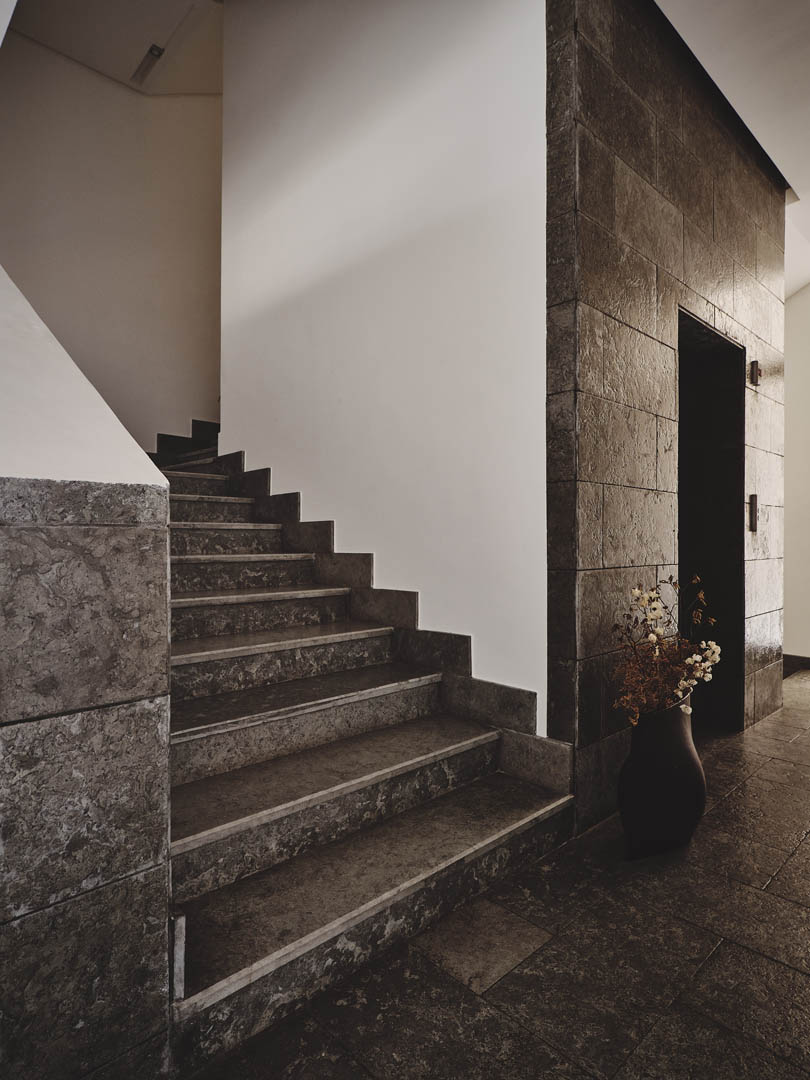 She concludes: "The real inspiration [for me] does usually come from my clients, who have such interesting and rich stories to tell through their homes."