Celebrating the April 8 opening day of Milan Design Week 2019, Artemide unveiled Interweave, a collaboration with Pallavi Dean. As the founder and creative director of Roar, recognized as "One of the hottest boutique design companies in the UAE" by Architectural Digest, Dean is an award-winning architect and sustainability specialist who leads a group of eight designers at their studio in the Dubai Design District.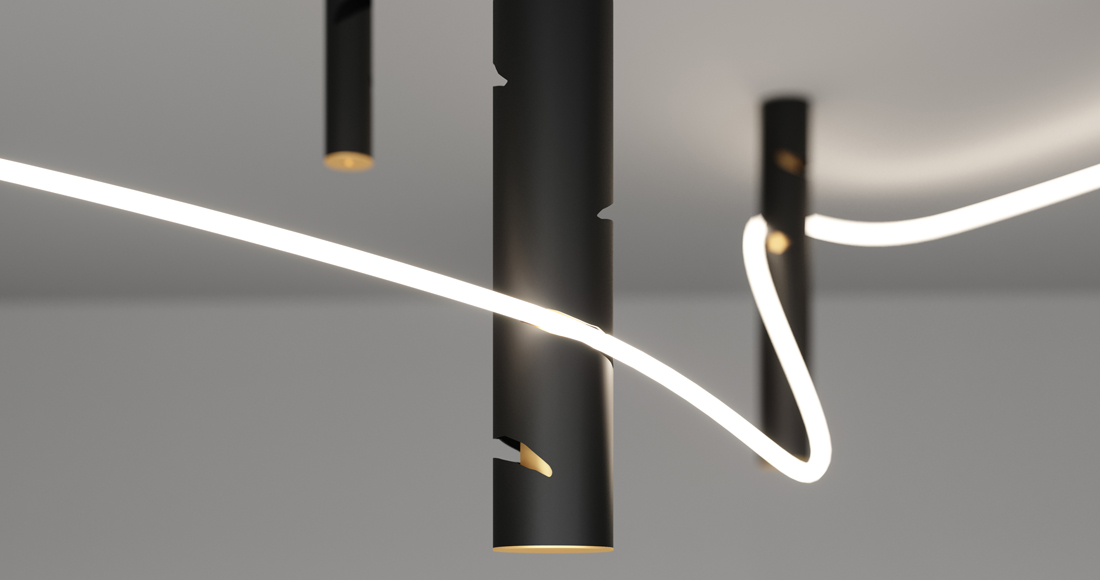 The centerpiece of the Interweave collection is a long, flowing LED strip that weaves its way through the room, draped around a series of metal pillars suspended from the ceiling. Completely customizable, the individual parts allow people to become the authors of their own space. Special design features include motion sensor technology as well as remote control functions accessed by the Artemide app or Amazon Alexa. The metal pillar conceals a speaker while an optional fragrance dispenser and image projector can be included. The collection also includes a wall light.
"Great art and great design often happen when different worlds meet. Interweave is a metaphor for this, by focusing on the connections and intersections between the different materials, colours, textures, light and shade," Says Dean.