"We were living in a small town in Turkey when I was a kid," remembers Mesut Öztürk. "My parents were very socially active, and I was getting bored when we were visiting their friends. As an introverted kid, I was always asking them for some papers and paints to silently draw cartoon figures. I totally forgot what I drew but they were my very first artworks."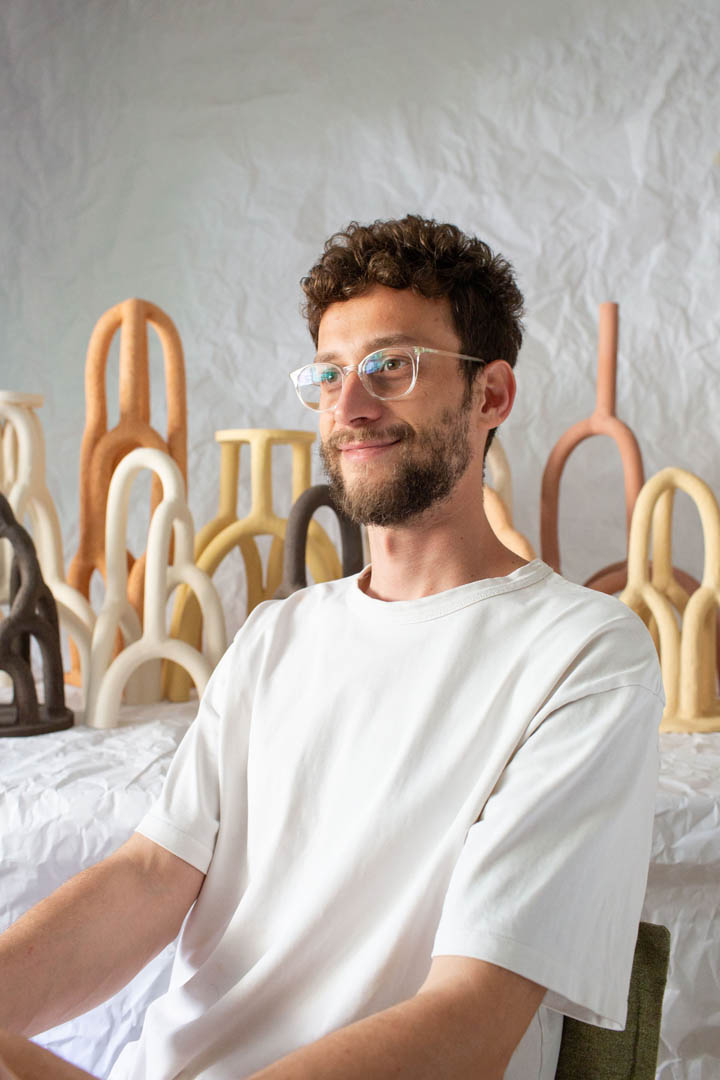 As a young adult, Öztürk decided to study architecture in Istanbul. The discipline had (and still has) a big impact on him, especially when it comes to his references. Among them are Ettore Sottsass, Isamu Noguchi, Constantin Brâncuşi, Ricardo Bofill, Aldo Rossi, Bauhaus, Tadao Ando and Peter Zumthor. "I am inspired by their ability to make poetic forms composed of simple geometric elements," he says.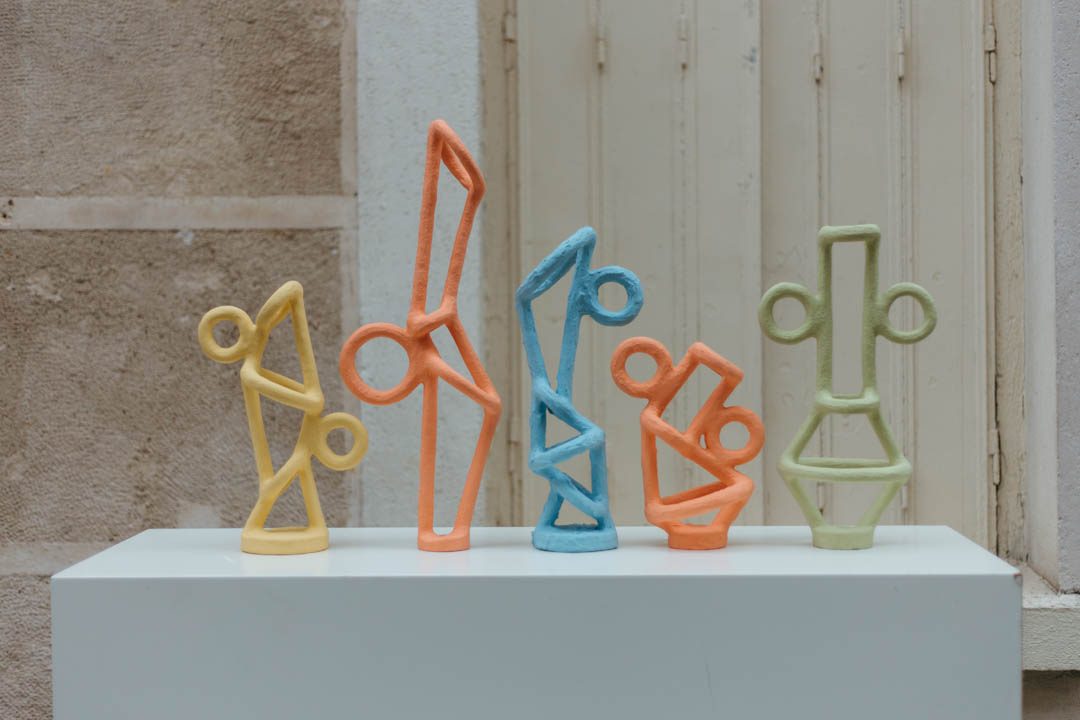 At some point, Öztürk started to feel unsatisfied with his career as an architect and began looking for something to fulfil his desire to create individually. "I found ceramic as the true medium with[in] my skills and needs," he explains. "It's one of the oldest materials but it still has room to [be] explored, and one thing that I love is experimenting and [pushing] the limits of a material."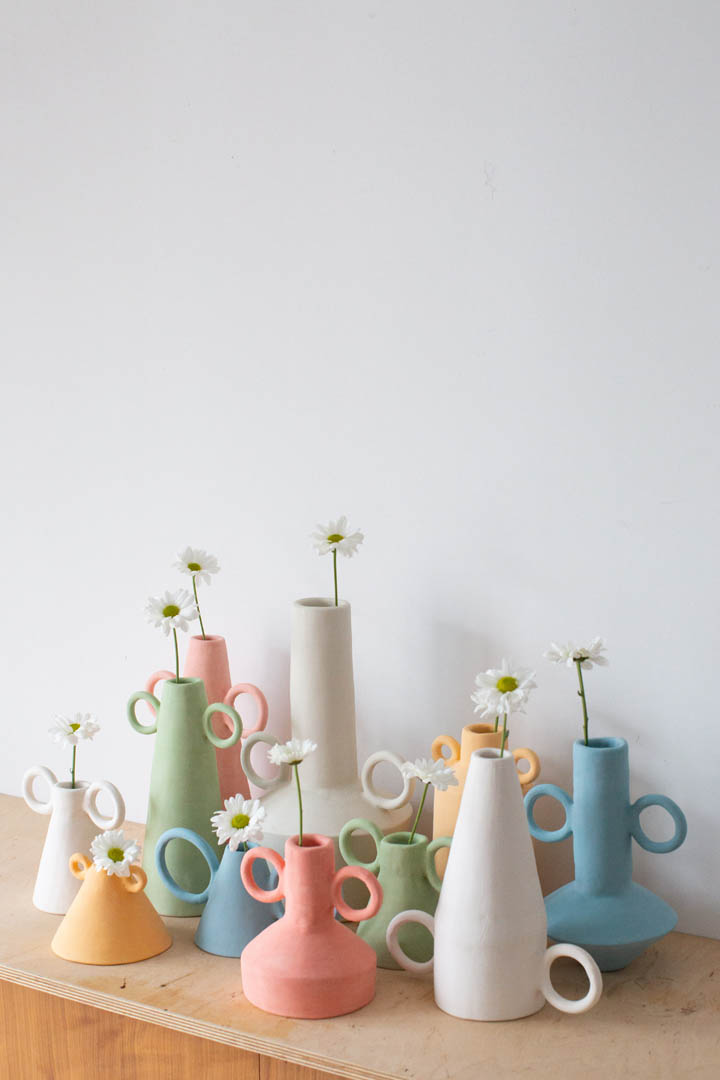 Having been based in Paris since 2021, Öztürk has taken to expressing himself as a self-taught artist in recent years. Launched in 2019, his playful first collection, 'Halka Vases', reimagines traditional Anatolian and Mediterranean artifacts in a colourful and contemporary way through 150 original pieces featuring different shapes. Launched two years later, the line 'Revak' features arch-like structures honouring the beauty of Byzantine churches and Ottoman mosques, while the derived collectable design series 'Arch Stools' explores similar themes with handmade pieces that can be used as stools, side tables or pedestals. 'Sticks' demonstrates another experimentation with architectural forms through ceramics, while the 'Splash' collection of tables focuses on the idea of contradictions.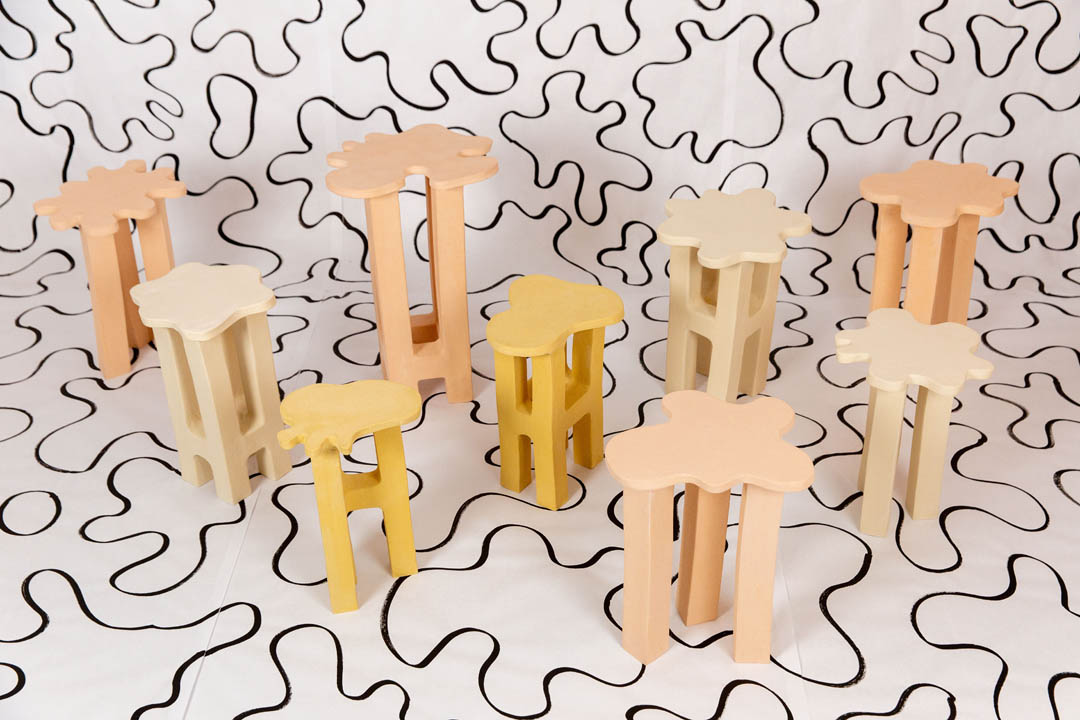 Last year, Öztürk created 54 ceramic sculptures for a collection called 'Deformed', while his next installation, 'Monument of the Unknown Cappadocian', will be presented in Turkey and will honour poetic natural formations of the landscape.
For every project, Öztürk has a different creative process: "It depends on a lot of factors," he says. "Sometimes I feel manic, and I work in my studio for hours until my body can't do anything. Sometimes I feel a deep melancholy, and forcing myself to produce something doesn't work. When I'm on the bright side, the ideas just flow to creations through my hands."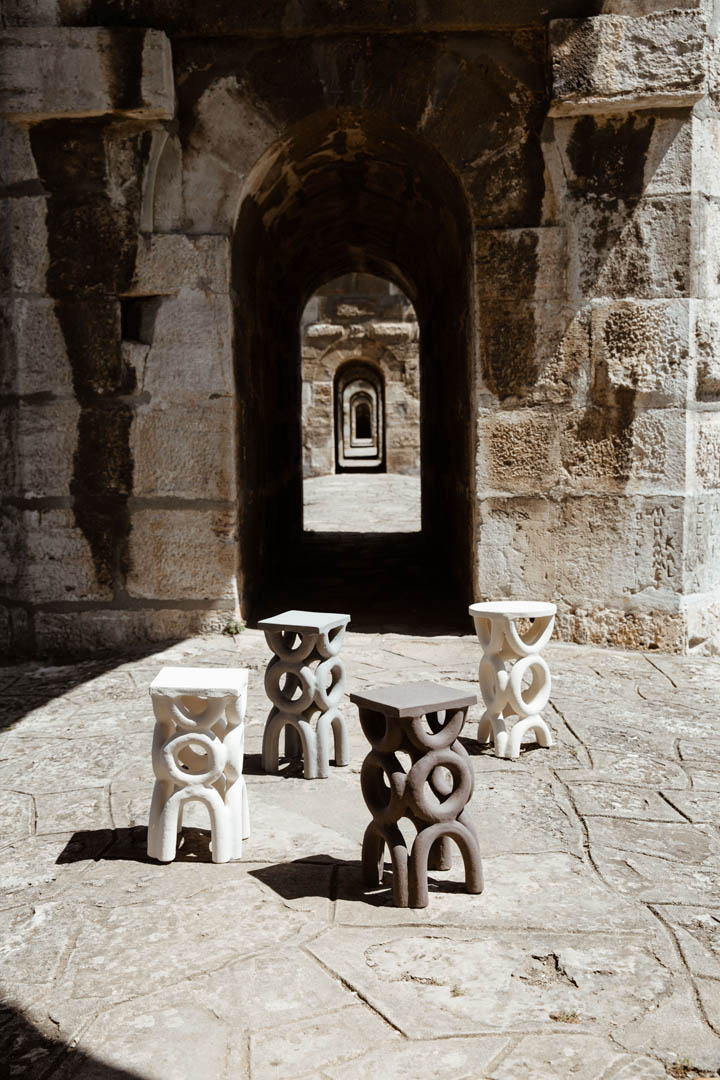 While on a quest for inspiration, Öztürk seeks ways to enlarge his perspective, "like visiting a city for the first time, having a deep conversation with someone or reading a novel," for example.
"My dream is making a huge land art project in a poetic place in [a] rural [area]," he shares. "It should be in harmony with its environment, but it should surprise the visitors. It can be in the mountains or on a small island." Before transforming this ambition into reality, Öztürk is continuing to bring sculptural pieces to life that visually capture the artist's past and experiences with a fresh eye. In June 2022, his work will be showcased at the Liste Art Fair in Basel by the Istanbul-based Öktem Aykut art gallery.