Mixing DIY, punk graphics and graffiti style, Sandrine Abessera is a French-born artist and designer who graduated from Paris's Ecole supérieure des arts et techniques de la mode (ESMOD) and has worked for several well-known fashion labels such as Guess, Marciano, Koral and BCBG.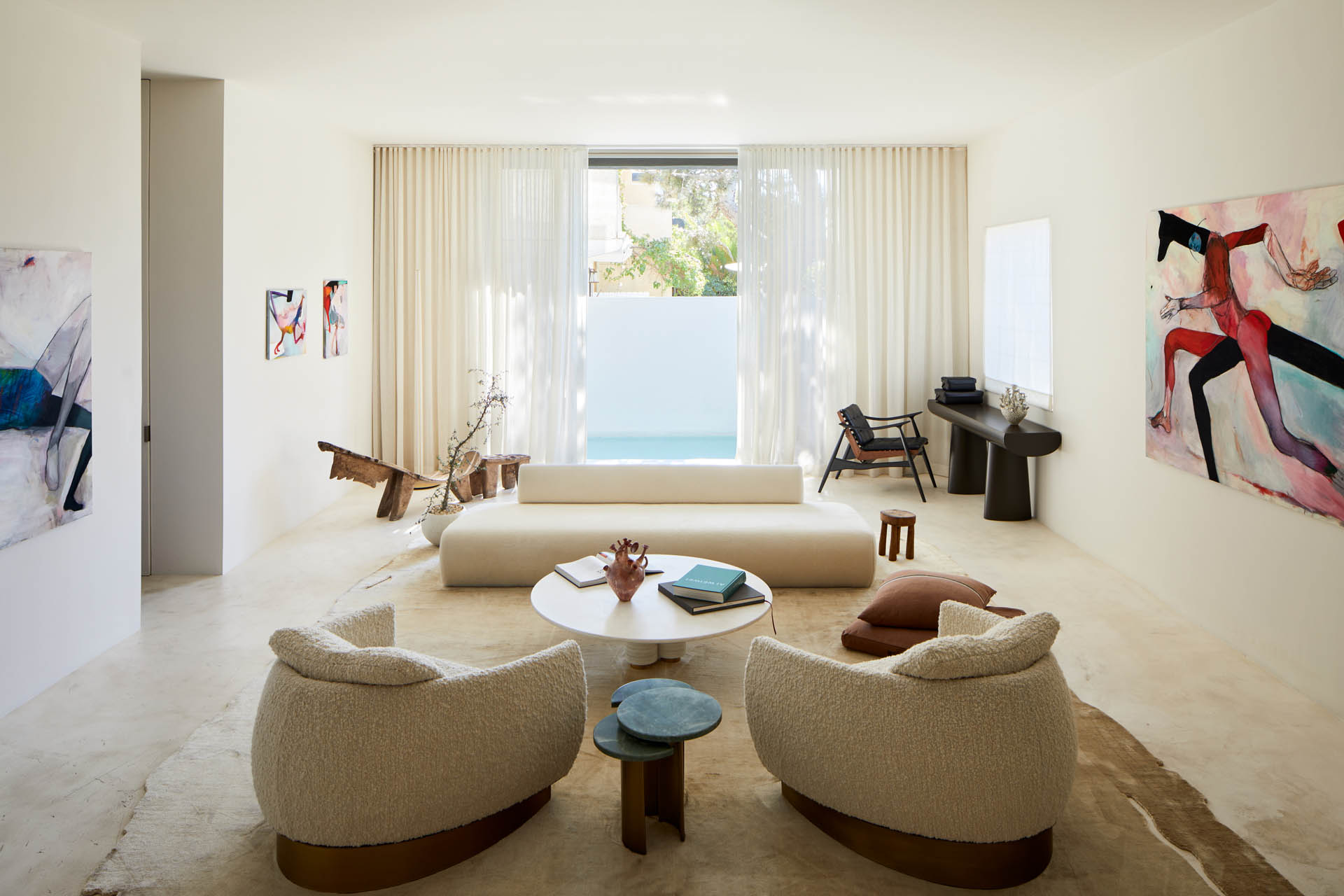 Originally from Ukraine, Lubov Azria trained as a dancer before moving as a teenager to the United States and becoming a fashion designer. That led her to join BCBGMAXAZRIA Group in the early 1990s. Both passionate about art, Abessera and Azria recently launched a gallery in Venice, California, where they showcase a mix of design and art pieces in an environment that was created to emulate a collector's home. The 371-square metre multidisciplinary space is filled with natural light and features spatial continuity between the different areas.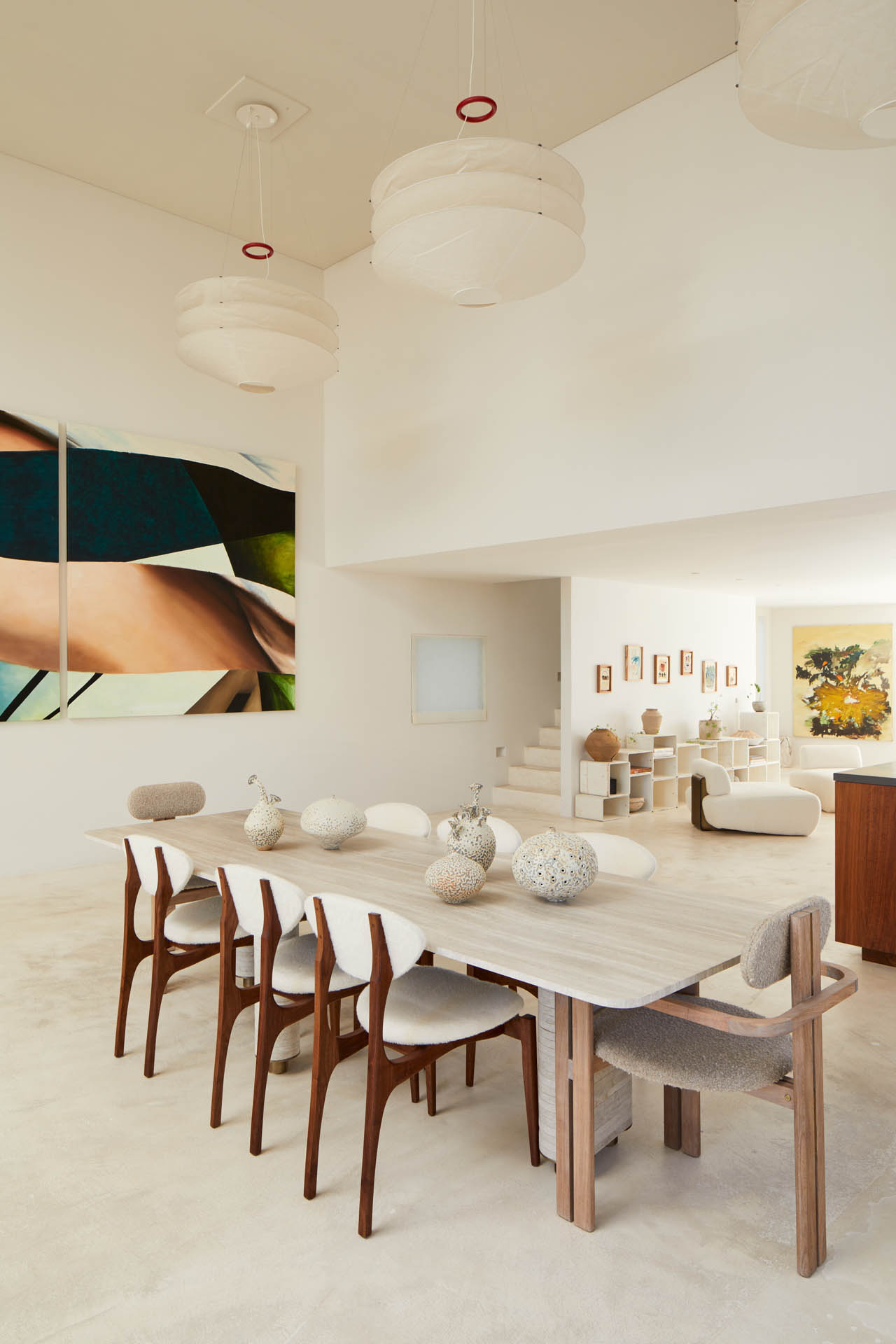 "Maison Lune is your dream home, where beauty rules – to foster your sensibility, to stimulate your ability to contemplate, [and] to experience beauty," the duo say about wanting to create "an aesthetic emotion" with their new space.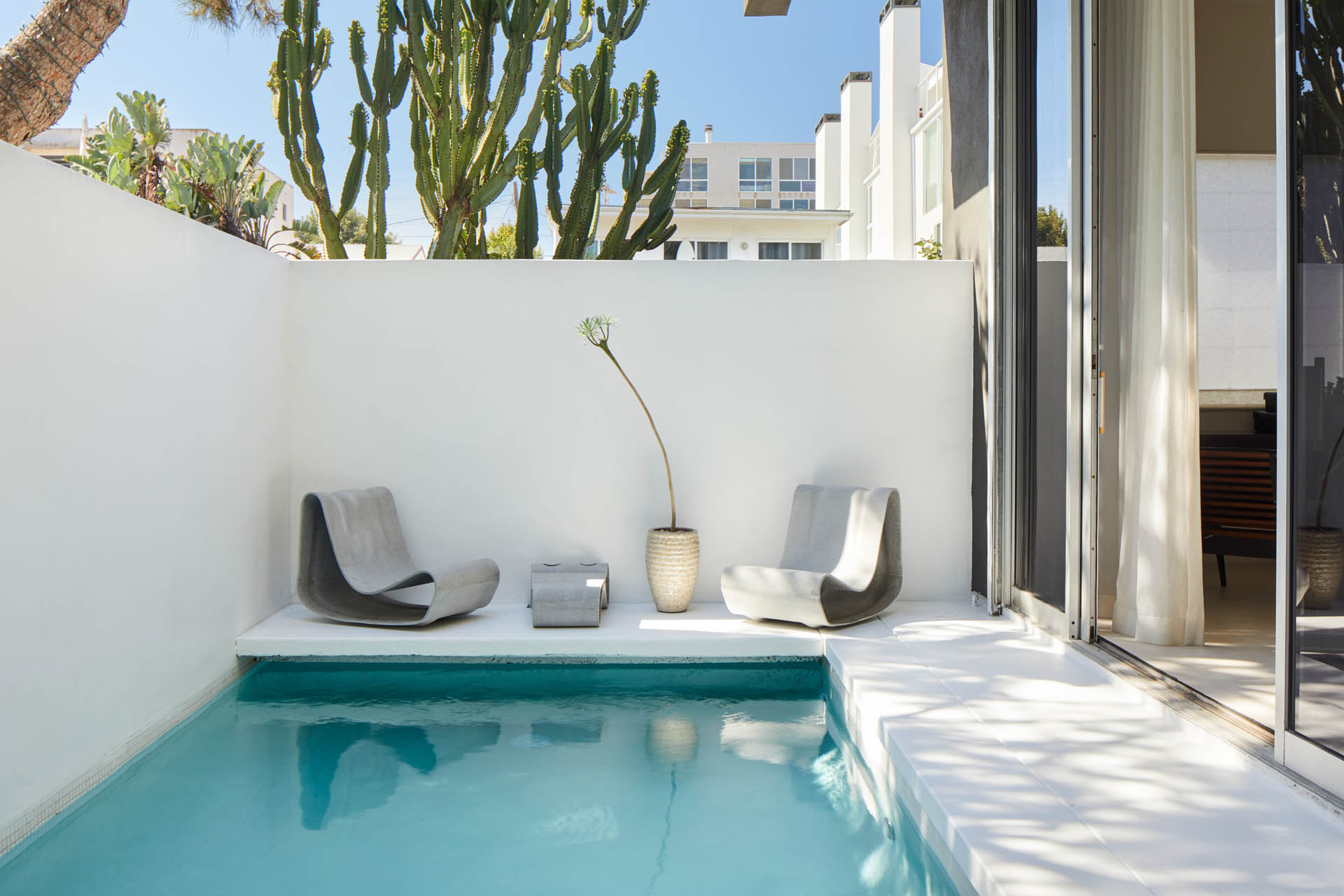 Representing both established and emerging contemporary talents, the gallery also showcases a variety of mediums and techniques, from painting, sculpture and photography to furniture, lighting and textiles, among others. Through this project, the objective is to provide an immersive experience and invite visitors to discover the diversity of the current art and design scene through a visual dialogue between objects and artworks in situ.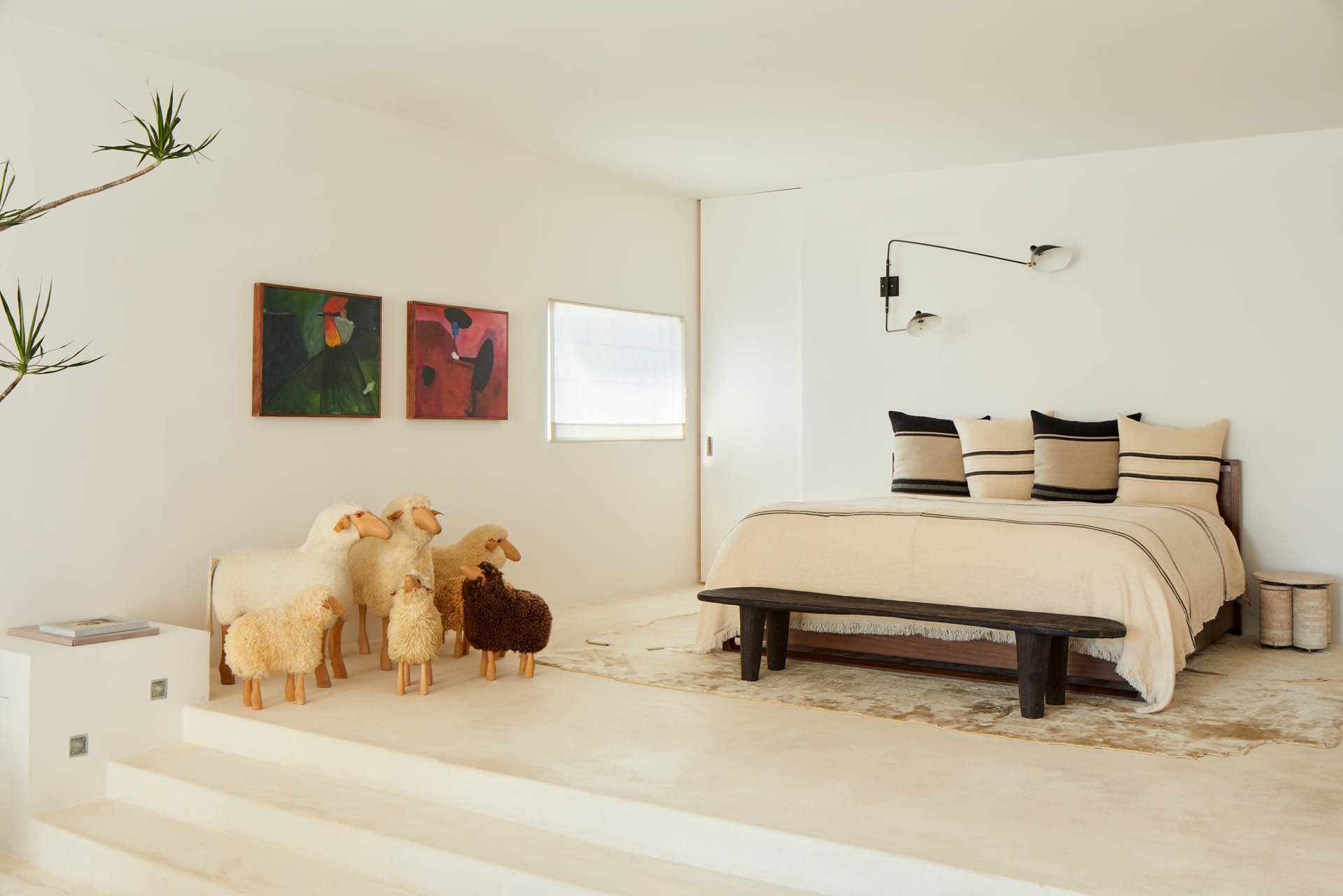 Curated by Gaïa Jacquet-Matisse, the debut exhibition of Maison Lune is titled 'Transcendence' and includes works by Sophie Matisse, Bobbie Oliver, Jeannie Weissglass, Edson Fernandes, James Fischetti, Angela Damman and Santiago Martínez Peral, who all examine the concept of duality in existence.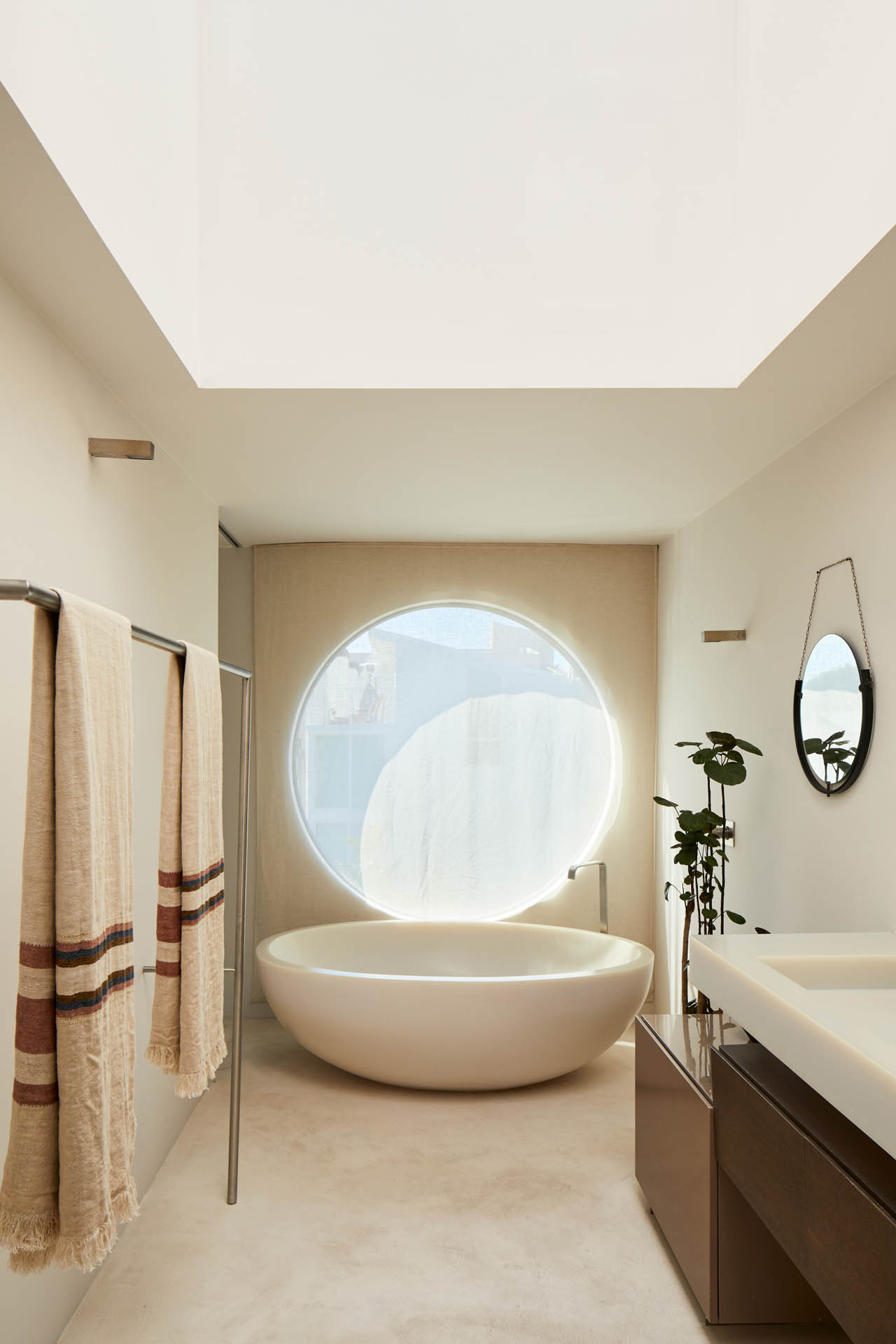 Every room (the living and dining areas, bedroom, bathroom, kitchen and terrace with a pool) was created as though in a private residence, where art pieces and home decor objects dialogue with each other and challenge traditional boundaries in an elegant yet cosy ambience.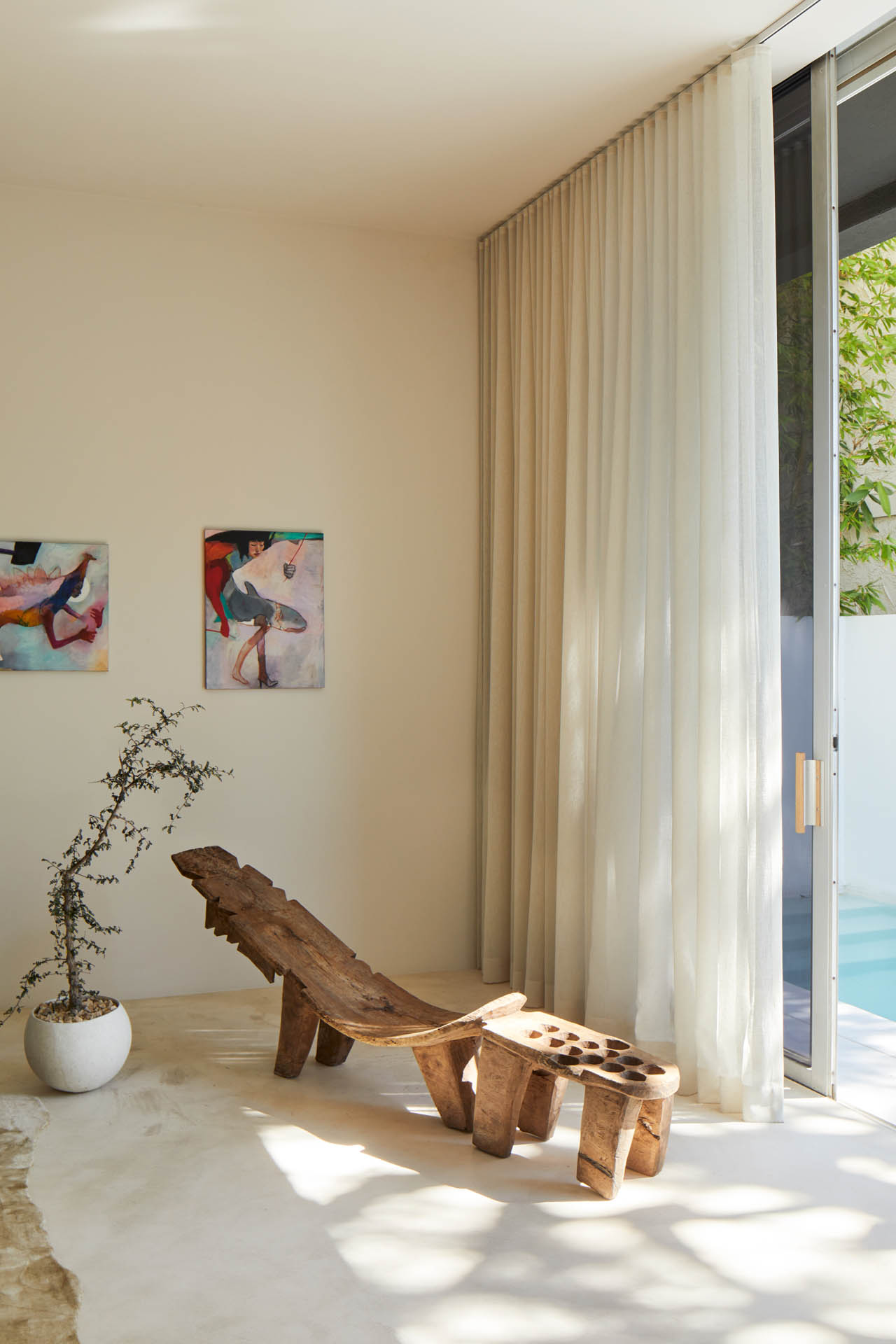 Open by appointment only, Maison Lune offers a unique shopping experience with a personalised approach. In addition to the curated selection of products, Abessera and Azria provide interior design and art consulting services. They also offer stays at the gallery for one or more nights and rent the space out for events (with a capacity of over 130 people).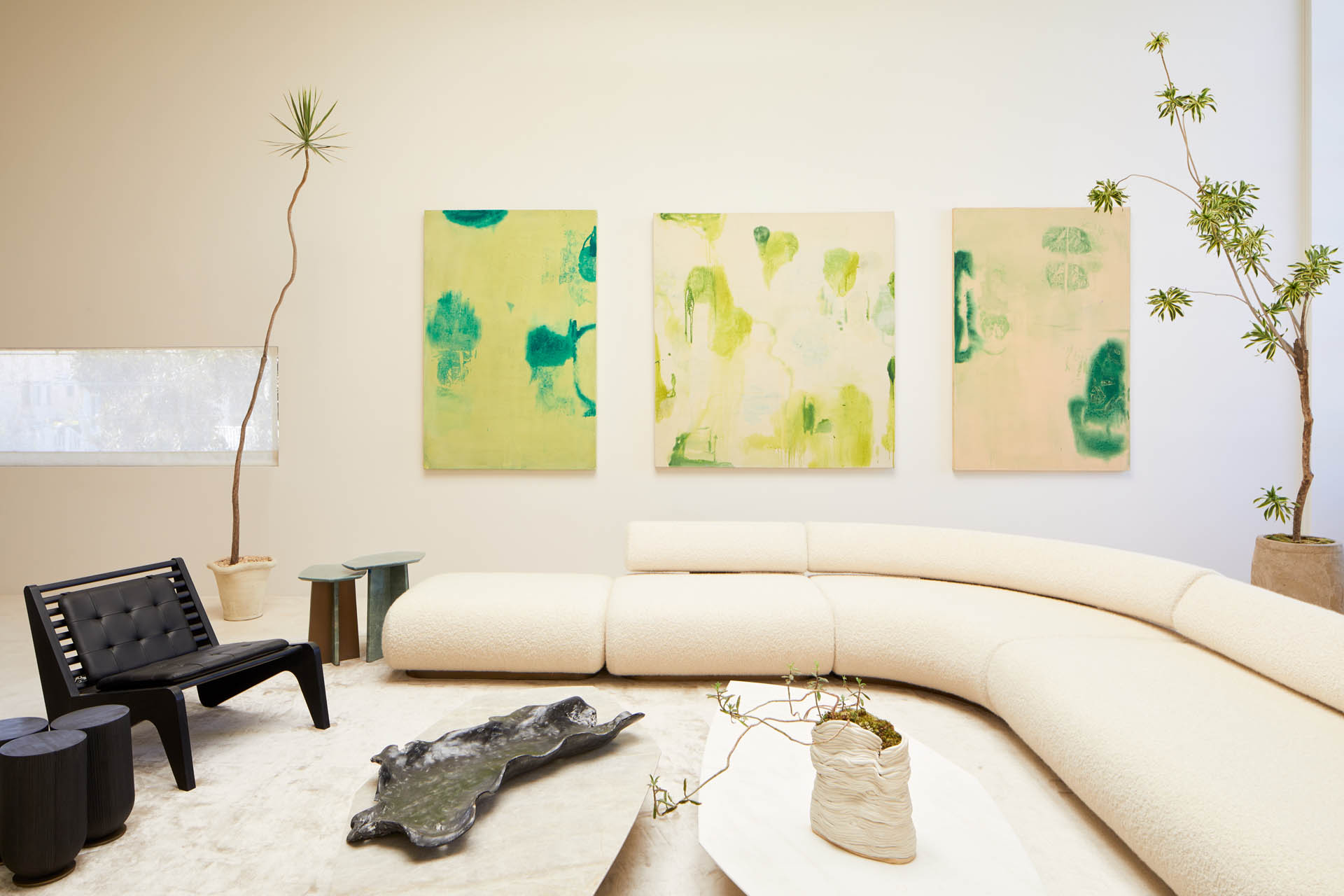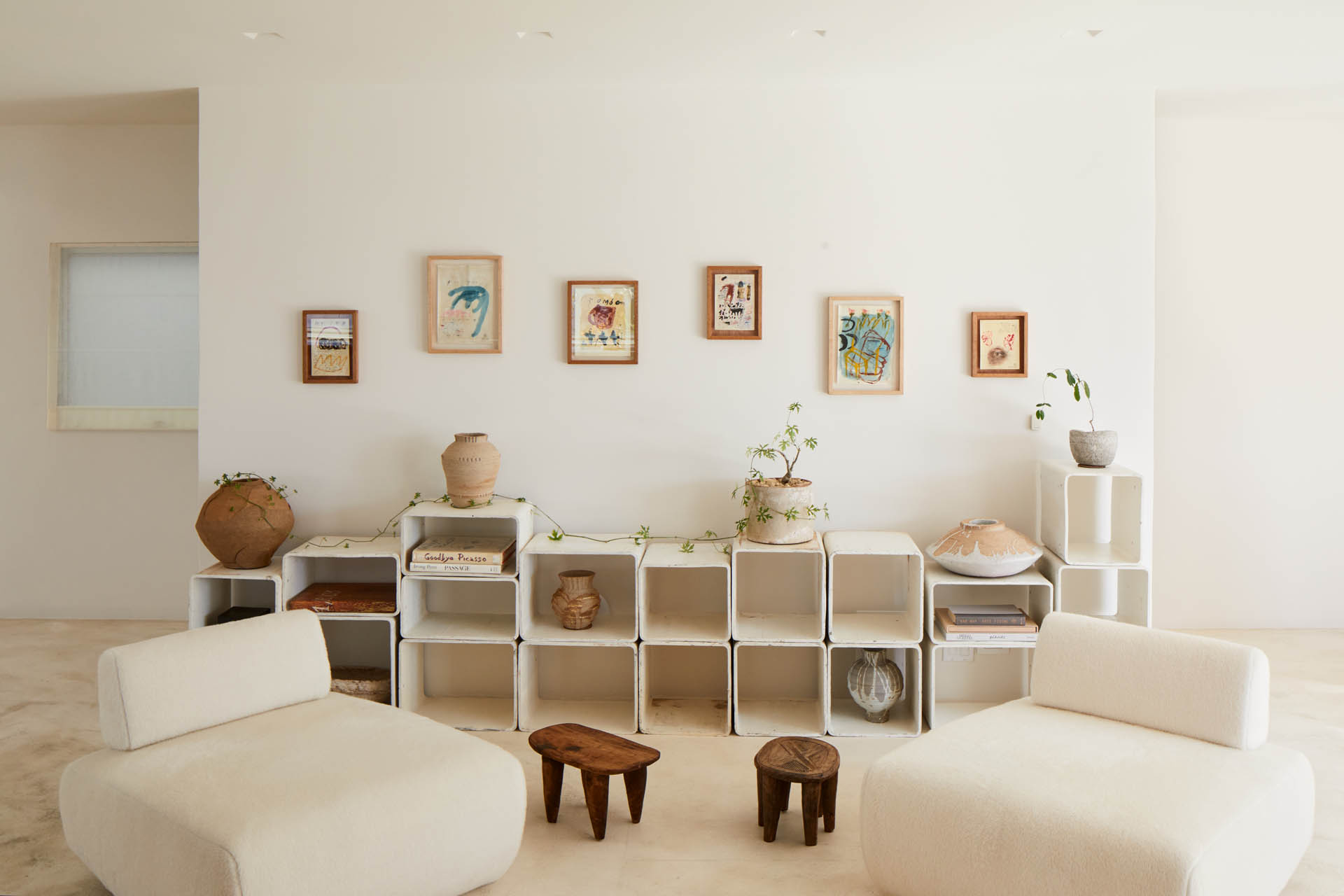 With the objective of regularly rotating the pieces that are on view, Maison Lune wants to become an evolving venue where new works can always be found in a warm atmosphere. ATRA, Amande Haeghen, Angela Damman and Henzel Studio are just a few of the design names that also adorn the space.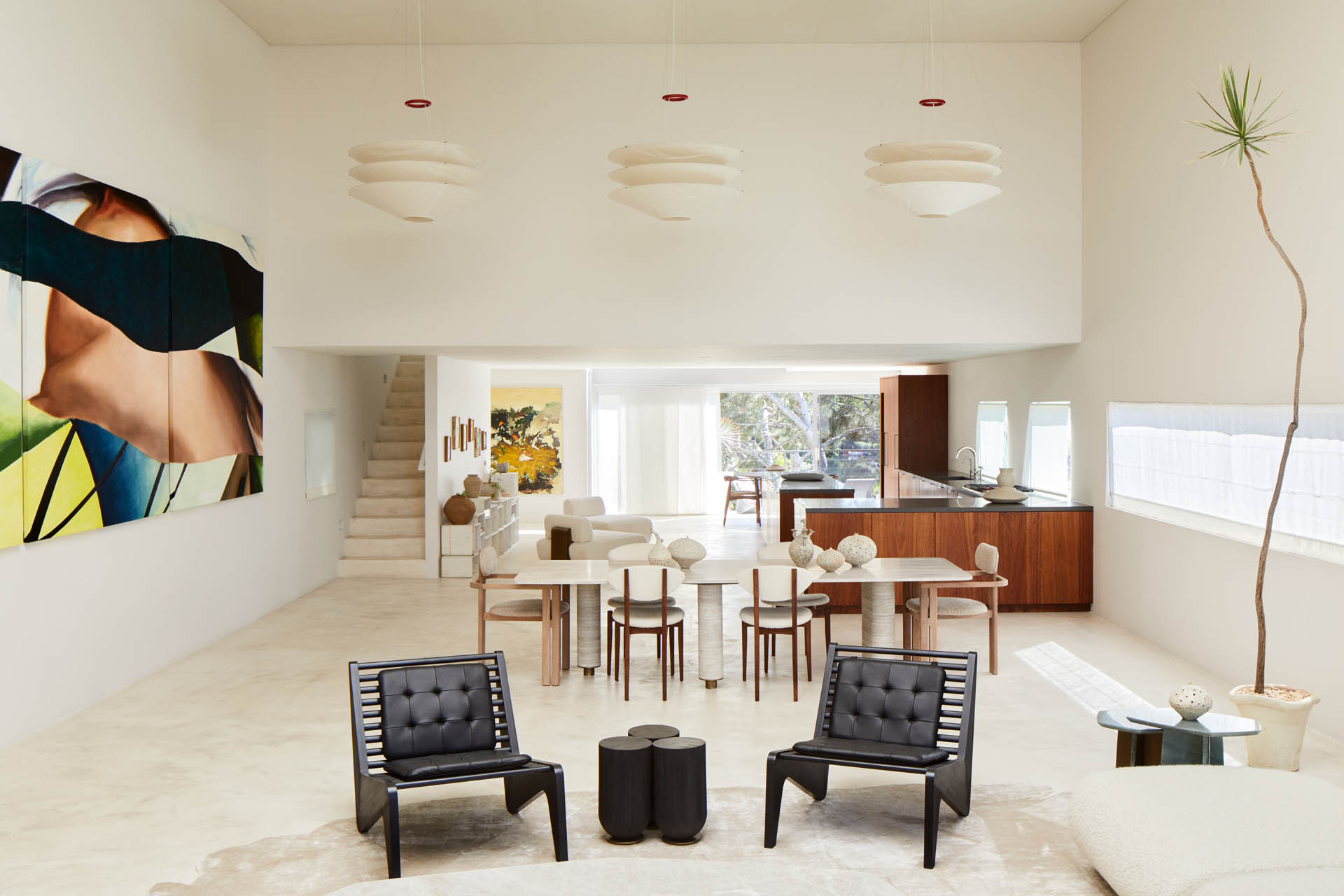 By rethinking the way galleries are usually perceived and wanting to create a more approachable environment, Abessera and Azria have the ambition to reimagine something different – an inviting place to be inspired in and to come back to again and again.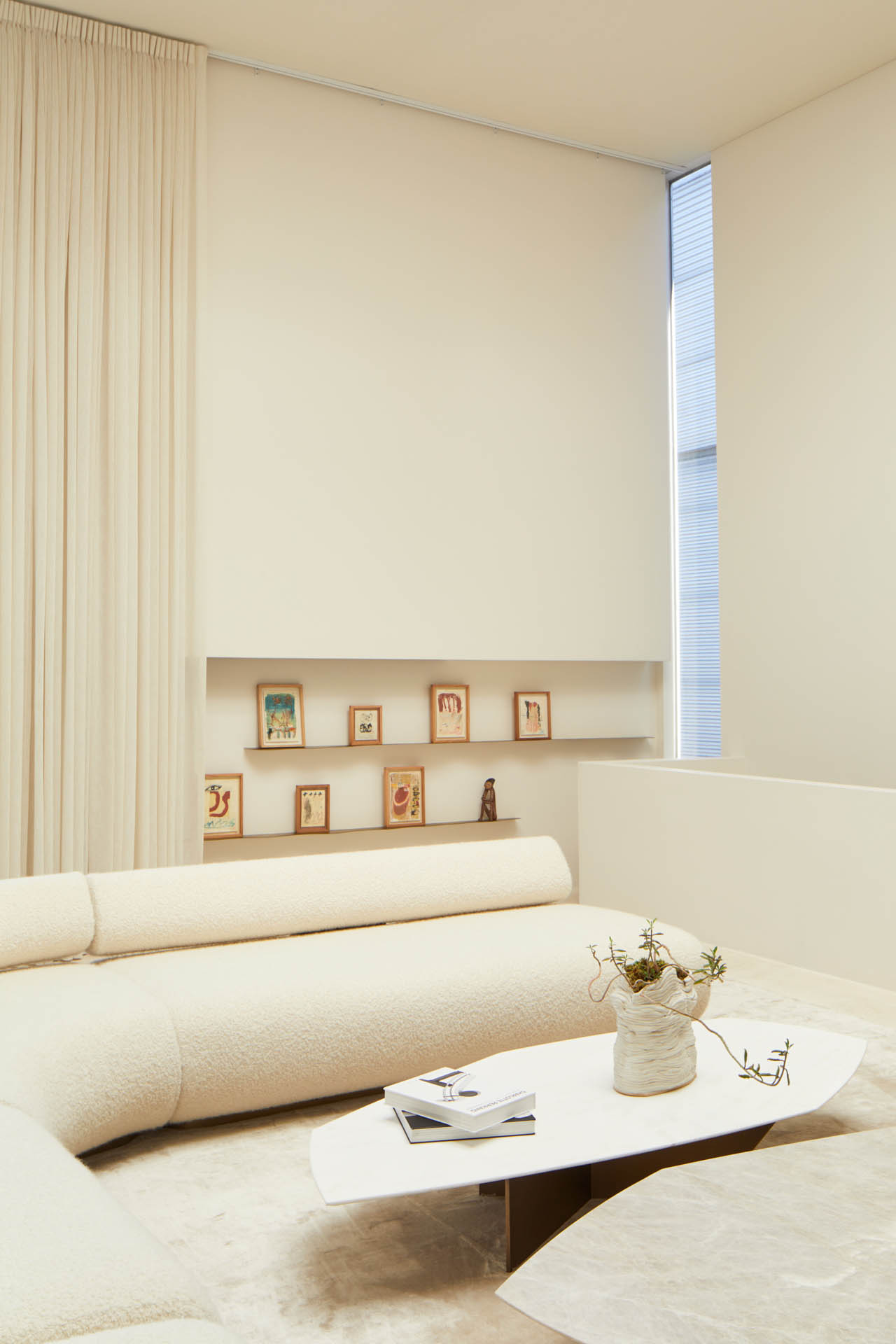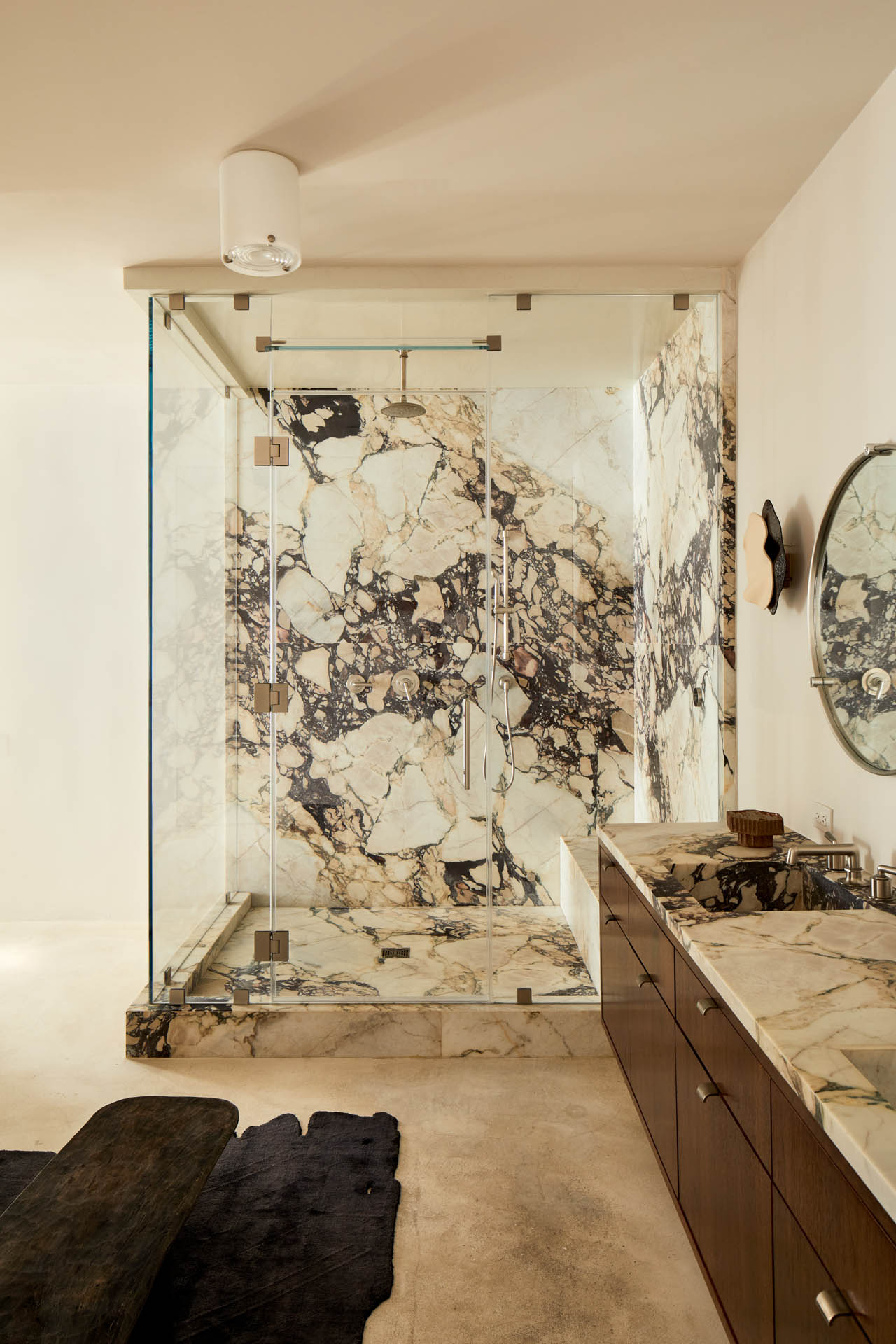 Photography by Ye Rin Mok