JW Anderson's appreciation for craft is unquestionable – and has been ever more present since he was named creative director of Spanish fashion house Loewe over a decade ago, where he launched the Loewe Craft Prize in 2017, spotlighting the work of makers from diverse backgrounds and disciplines. Anderson's grandfather was a textile designer and since visiting the factory with him in Northern Ireland, the designer became fascinated by the act of making. Anderson's Loewe has extended far beyond fashion, and his craft-honing participation during Milan Design Week has proven that.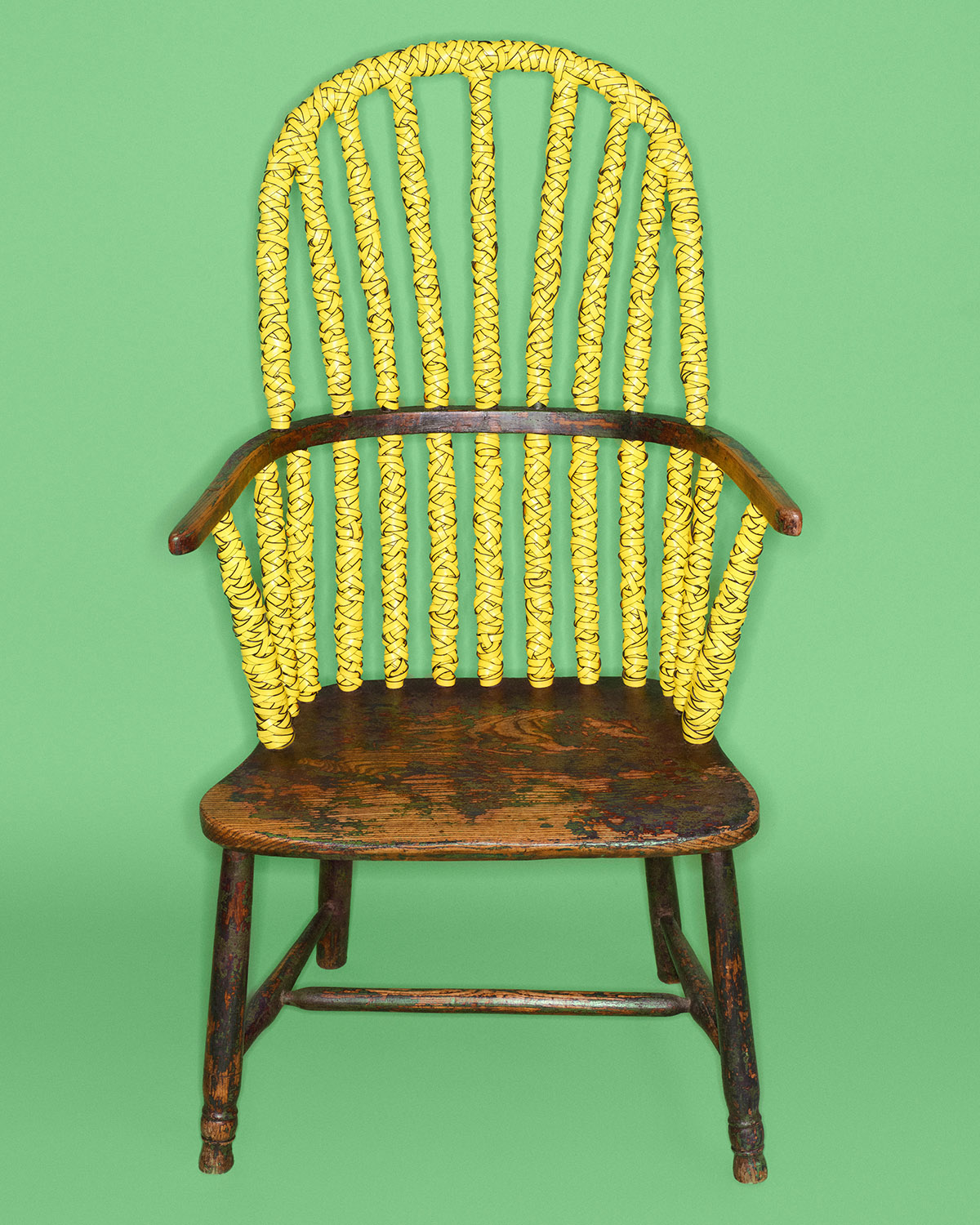 From exploring bamboo and various weaving techniques (including with leather, straw and paper), this year's focus is on the wooden 'stick chair', a term which has been used to describe the apparent simplicity of the build and appearance of the domestic furniture item; one that has long been considered a 'peasant item', and not worth documenting.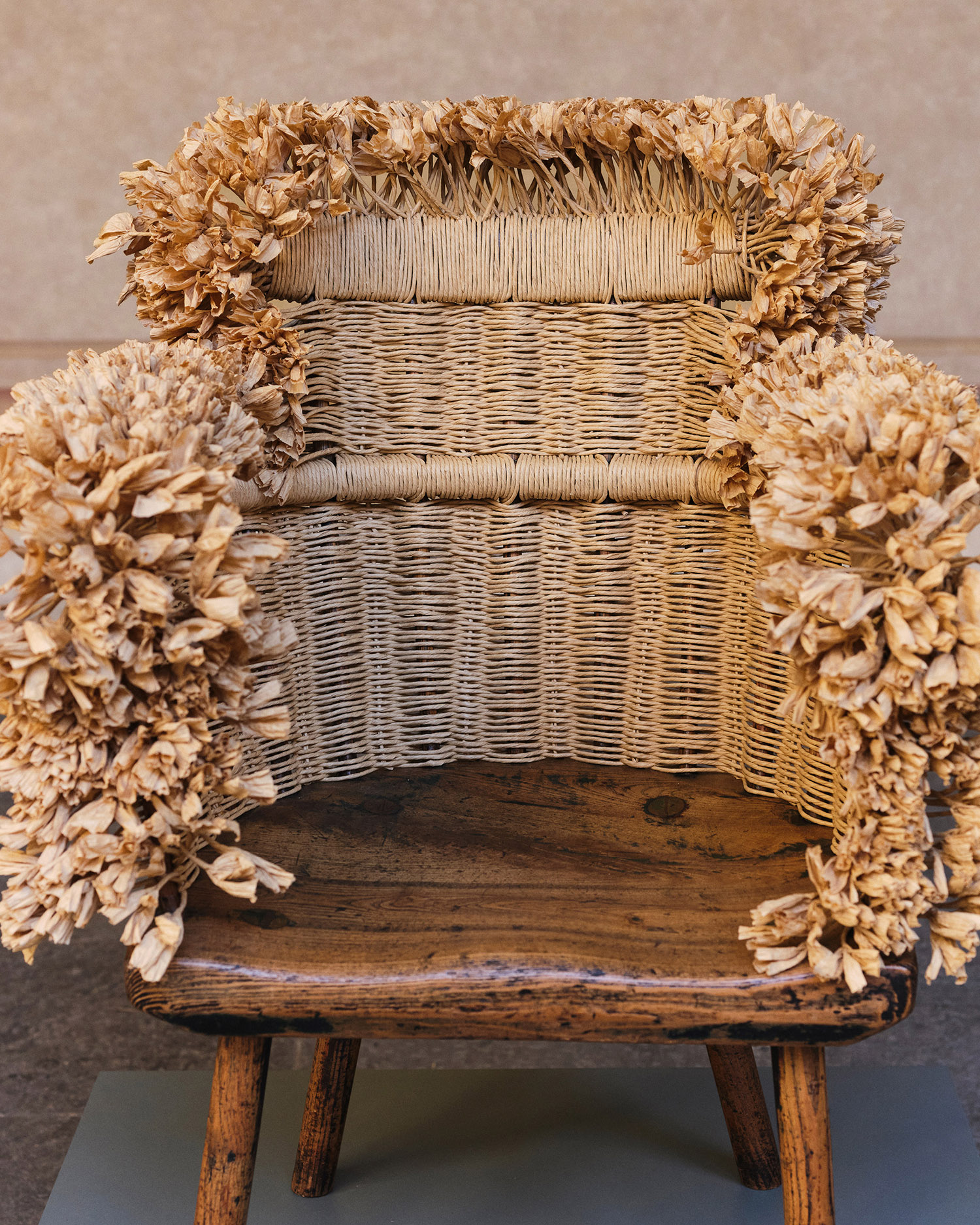 Of course, Anderson disagrees and instead has created an entire exhibition where the chair is the starting point, while highlighting the creative process of weaving and embellishment by skilled artisans from around the world that transforms a seemingly mundane piece of furniture into a collectible object. The humble stick chair thus becomes a springboard for unbridled woven decoration.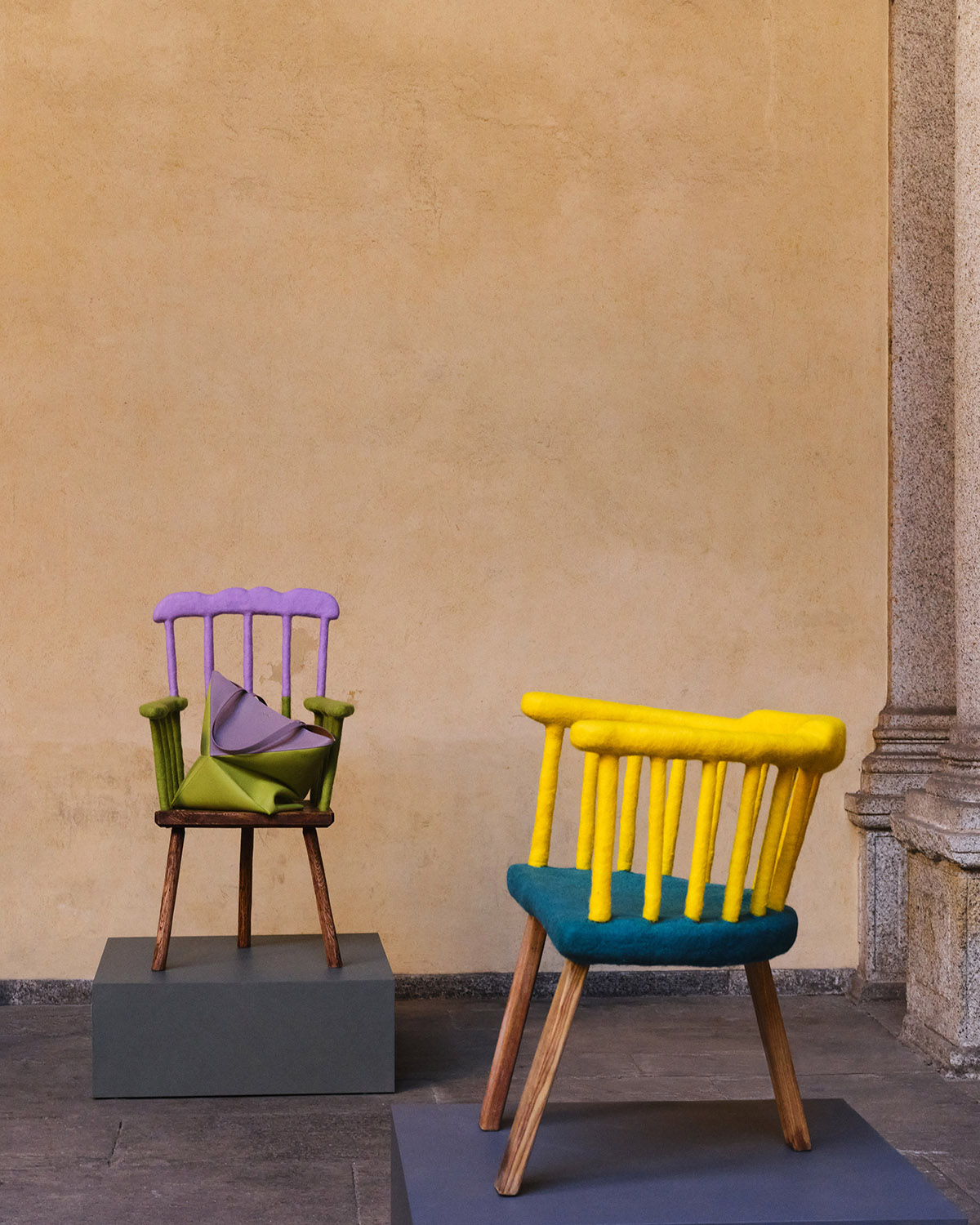 According to Loewe, the earliest records of the 'stick chair' can be traced back to the time of the 10th-century king Hywel Dda, and while the shapes and forms of the chairs can vary, what unites them is the method of construction, where all the uprights and legs are fixed into the seat and are typically held in place with a wedge.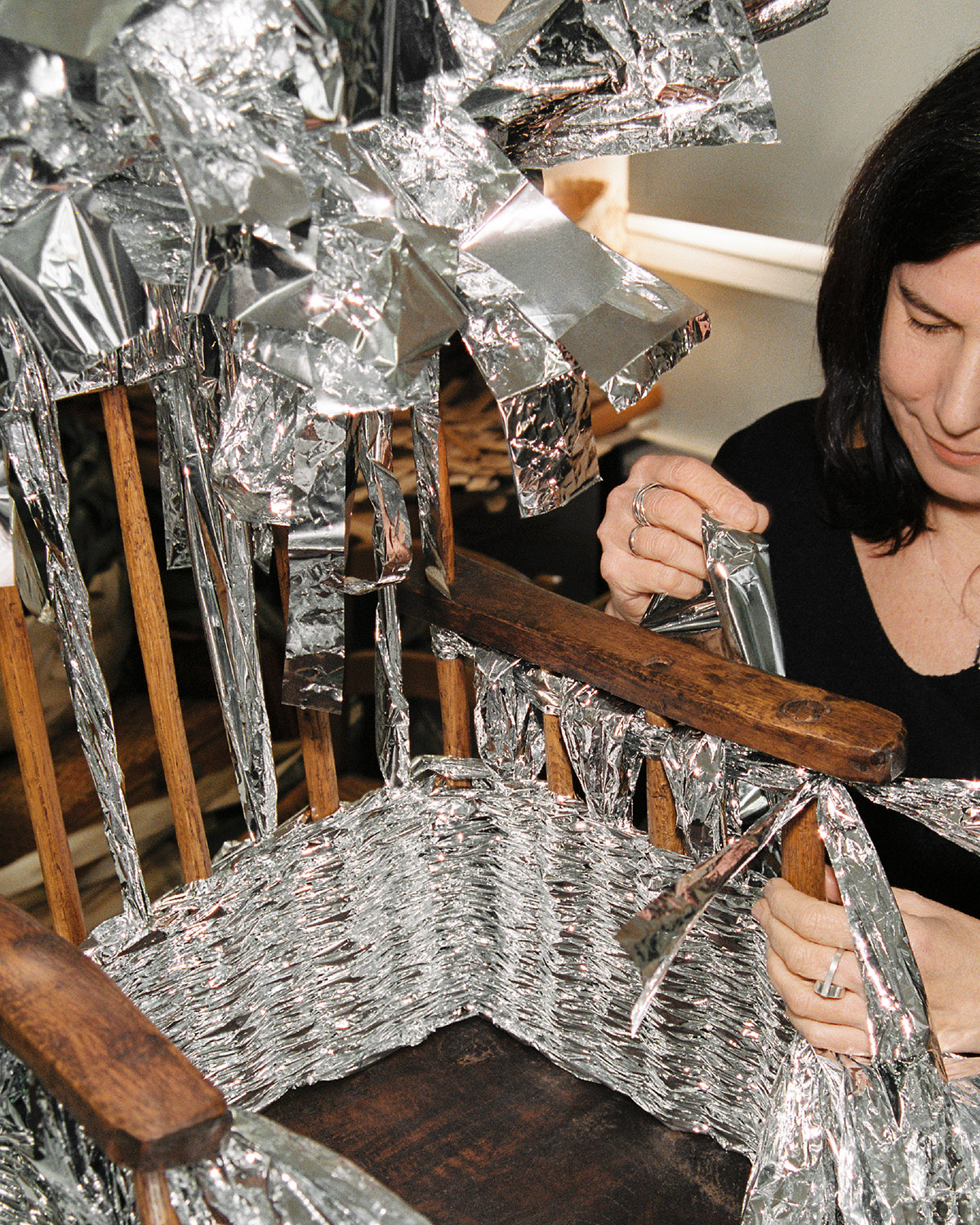 In total, thirty stick chairs have been embellished: twenty-two of these are original antiques, while the remainder have been newly crafted by a British atelier that specialises in this style of chairs. The other eight 'Lloyd Loom' chairs – honouring the technique of creating a durable woven texture of the same name – were created by Belgian company Vincent Sheppard.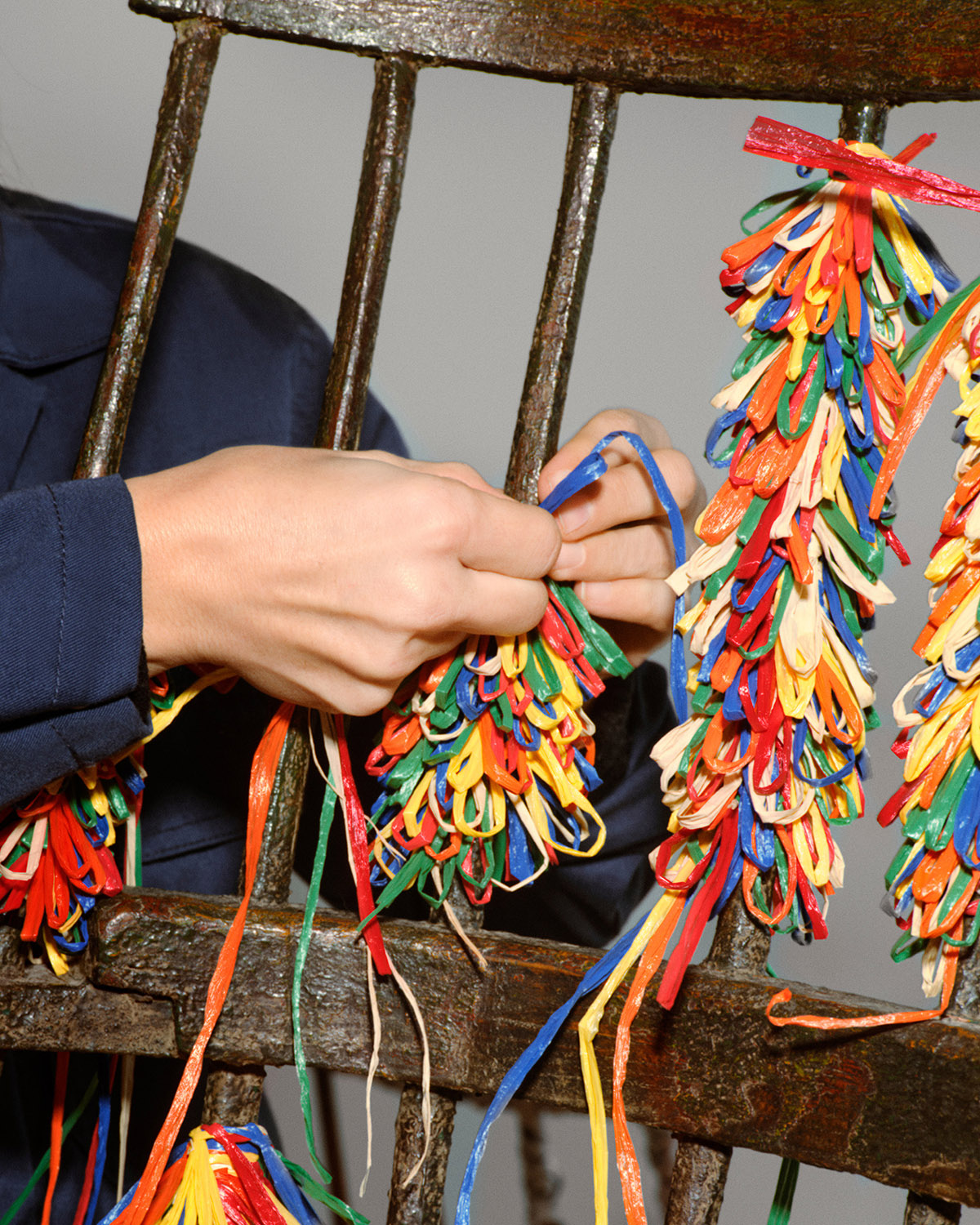 The myriad chairs featured in the exhibition spotlight various weaving techniques and an even wider assortment of materials; some of which, like leather and raffia, are familiar to the brand's DNA, while others, such as the foil of thermal blankets, are unexpected additions. Additional materials include shearling and felt, giving the chairs a soft and tactile texture. The powerful use of colour is also surprising, emphasising the medley of colours and artistic interventions. In the end, each item becomes a creative dialogue between the artisans and their preferred medium and object.