Launched in June during Salone del Mobile in Milan, Lee Broom's new ethereal lighting series is inspired by places of worship and Brutalist architecture.
After two years marked by a global pandemic and many event cancellations and postponements, the long-awaited 2022 edition of Salone del Mobile offered the opportunity to discover the best of design for the coming months. Among some of the most fascinating launches were the six new Divine Inspiration lighting series created by British lighting, furniture and interior designer Lee Broom. Coinciding with the brand's 15-year anniversary, it is the first lighting release for Broom in four years.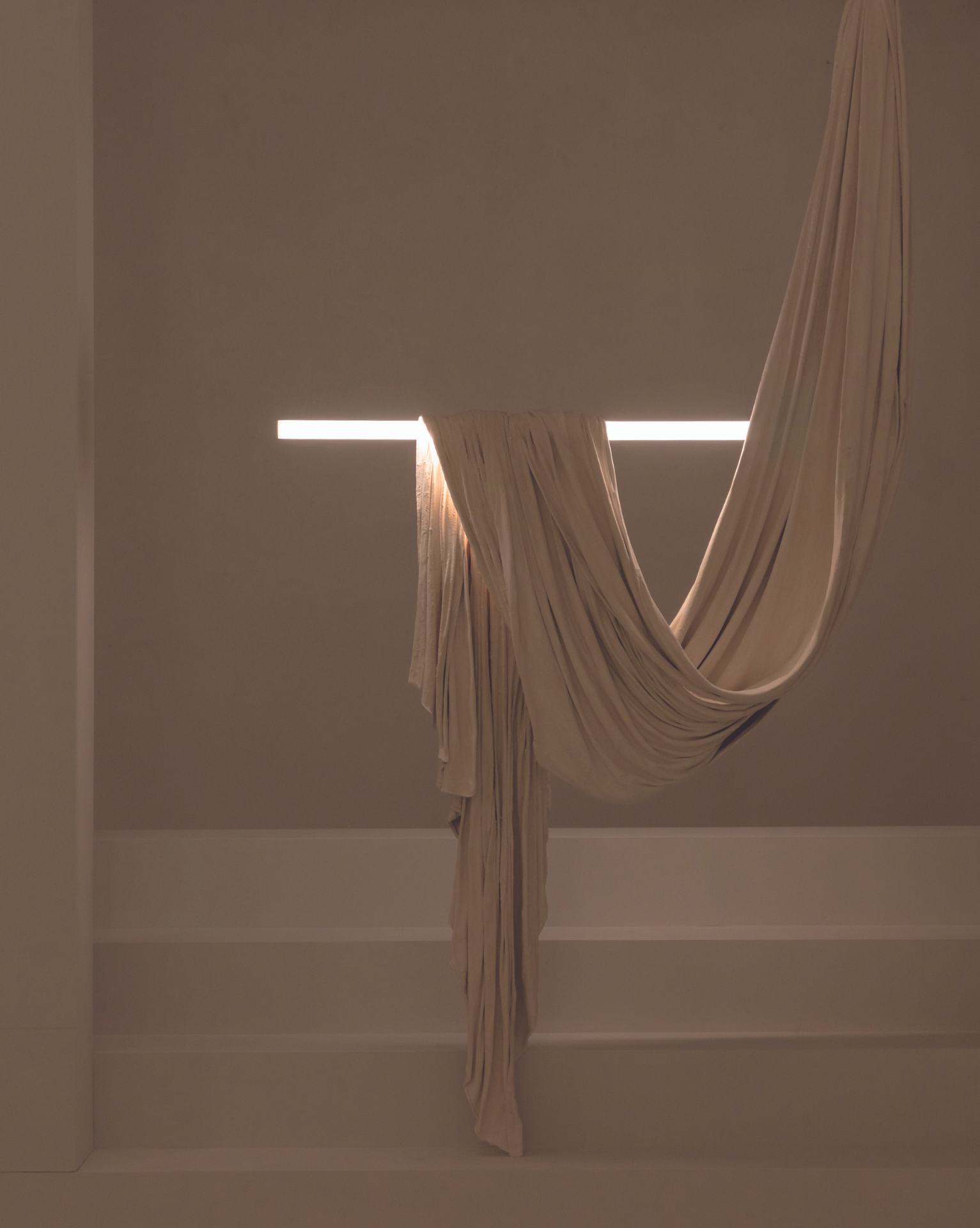 "When initially designing this collection, I decided to look back at some of the things that inspired me to be a designer in the first place," says Broom. "I began looking at the Brutalist architecture I grew up with as a child, a period of architecture that I love. Delving deeper, my attention became engaged with Brutalist places of worship. This led me on a fascinating journey researching cathedrals, temples and churches, from antiquity to mid-century to the present day."
These pieces – which were showcased in Milan in a theatrical show based on an experiential journey through dramatic rooms – explore how light is often linked to hallowed places. "I wanted to create a lighting collection that invoked that same sense of awe and mysticism as those buildings and their interiors," says Broom.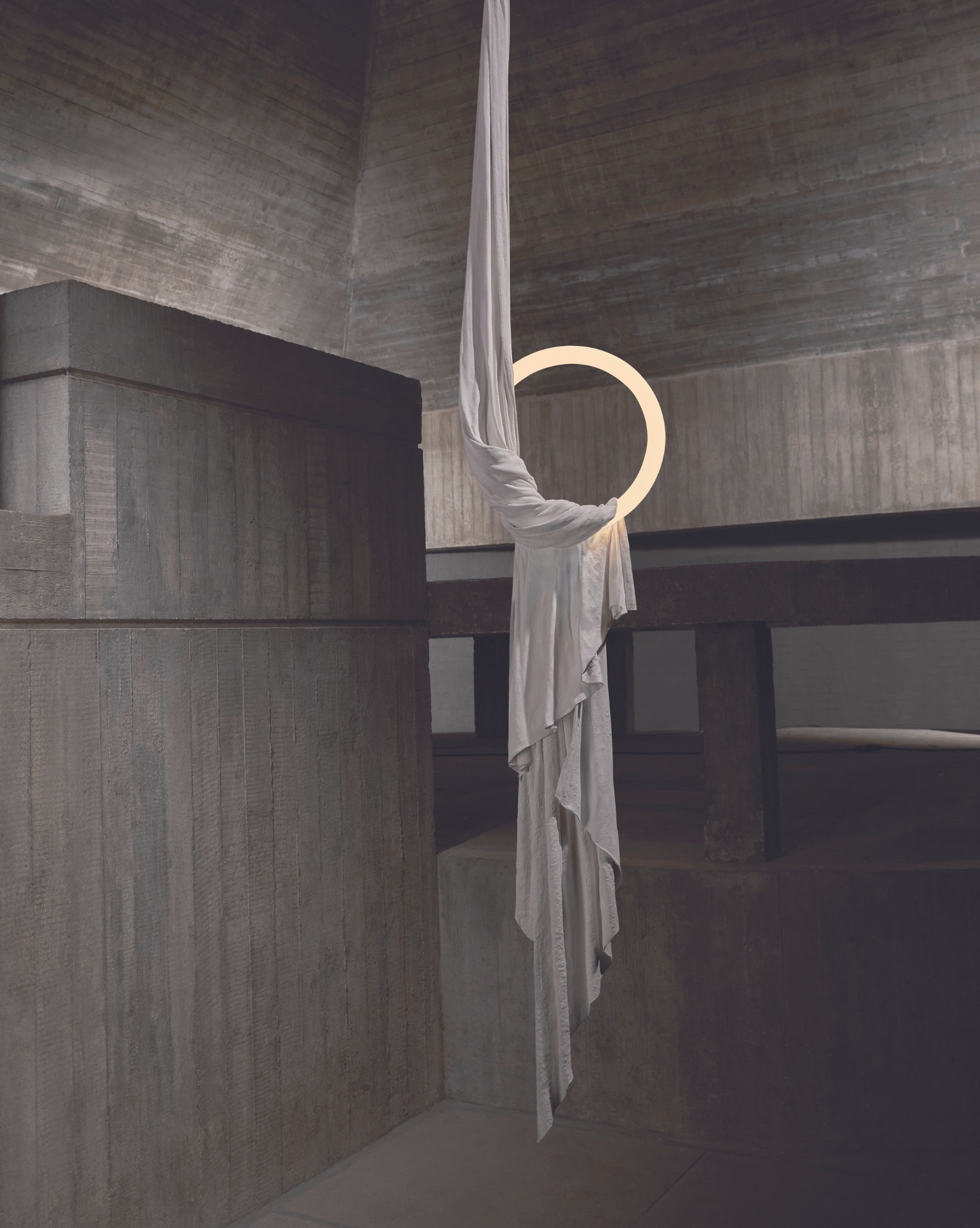 In total, 30 new products are available, featuring multiple configurations, finishes and materials such as carved oak, extruded aluminium, plaster and Jesmonite. Positioned at the intersection of architecture, art and design, every piece has it's own unique allure, yet all of them express a sense of magic and poetry that invites observers to contemplate.
Made by hand-draping fabrics dipped in plaster through and around illuminated rings, tubes or spheres, the limited edition Requiem series – sculpted by Broom in his London factory – evokes marble drapery on ancient statues and sepulchral sculptures. Suspended by cables and available in duo or quattro versions, Vesper focuses on the geometric lines of Brutalist sculpture and modernist cathedral lighting. Inspired by the coffered concrete ceiling of the Pantheon in Rome, as well as Brutalist architecture, Pantheum takes the form of a ceiling or wall constellation. With its fluted form, the almost one-metre-long Altar lighting fixture references the angular shapes of mid-century churches and altars. Available in three sizes in a gold or silver finish, Hail is an ode to the shards of light and shadow that emerge from lancet windows in church arches. Finally, characterized by its square configurations, Chant references pressed glass bricks, which were often used as an alternative to stained glass in places of worship during the 1970s.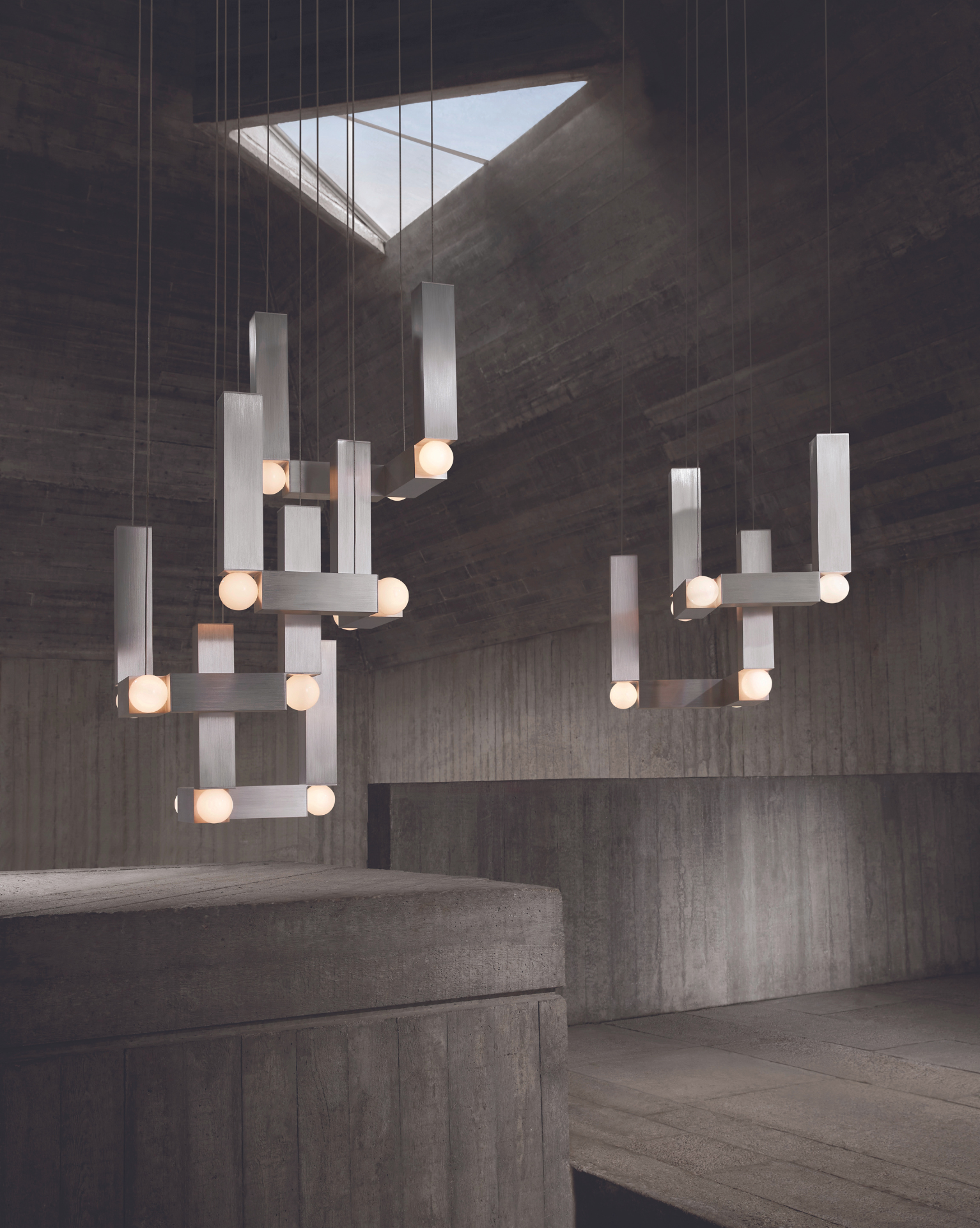 Highly sculptural, Divine Inspiration once again reveals Broom's talent for creating drama and balance with an unexpected twist.
"This is not a religious collection, but a reflection on the impact that religious architecture, interiors and artefacts have had on the psyche as well as the history of art and architecture," he concludes.
Photography by Luke Hayes and Arthur Woodcroft