Oriental Pearls, a leading Chinese real estate developer operating in the UAE, has unveiled the iconic Tonino Lamborghini Residences Dubai, a 4.6 million square-foot iconic development with nearly 8,000 premium freehold apartments in Meydan.
The unveiling comes after Oriental Pearls announced a multi-million dollar agreement earlier this year with Tonino Lamborghini s.p.a., a renowned Italian company that is known for designing lavish hospitality projects. The agreement with Oriental Pearls will see the developer apply the Tonino Lamborghini branding, philosophy and values across its real estate developments in Dubai.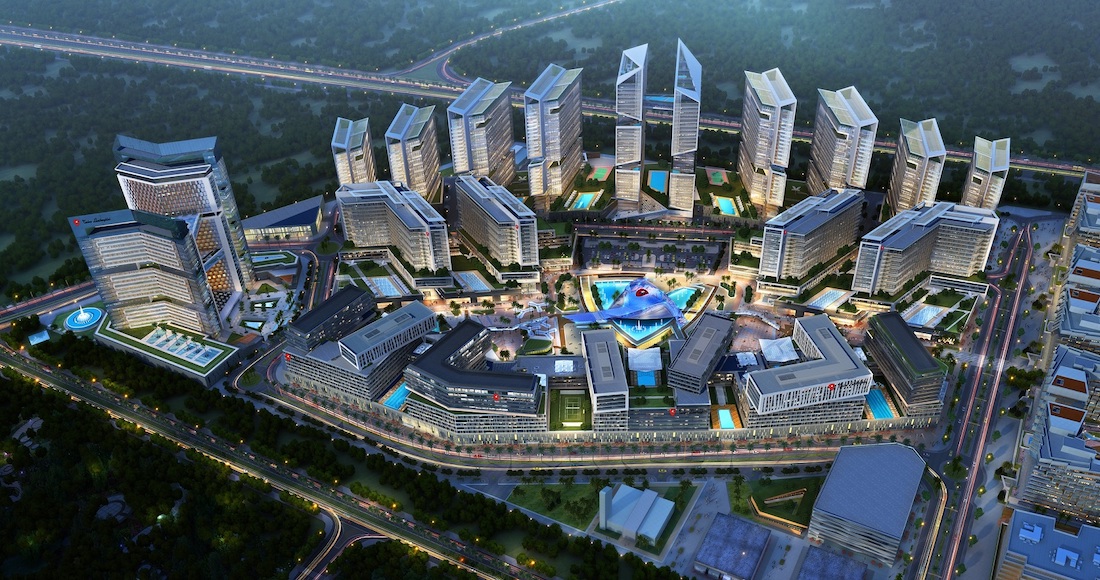 The new development will offer a combination of smart technology, contemporary design and lush green landscapes. In addition, residents will be able to enjoy advanced home automation, smart services and intelligent climate control all year round.
Inspired by timeless design, reminiscent of Tonino Lamborghini's clean lines and dynamic forms with top quality finishes, it will also offer a full spectrum of convenient amenities and retail services, along with seamless technology and advanced climate control of communal spaces.
Tonino Lamborghini said: 'The Tonino Lamborghini brand is all about Italian craftsmanship – and creating the essence of Italian style. We are excited to partner with an established brand that understands our vision and philosophy. The real estate market in Dubai has transformed rapidly over the years – and there is a clear appetite for luxurious and bespoke homes that offer an unmatched lifestyle. We are confident this partnership will deliver a truly remarkable community that is synonymous with Dubai's vision for growth'.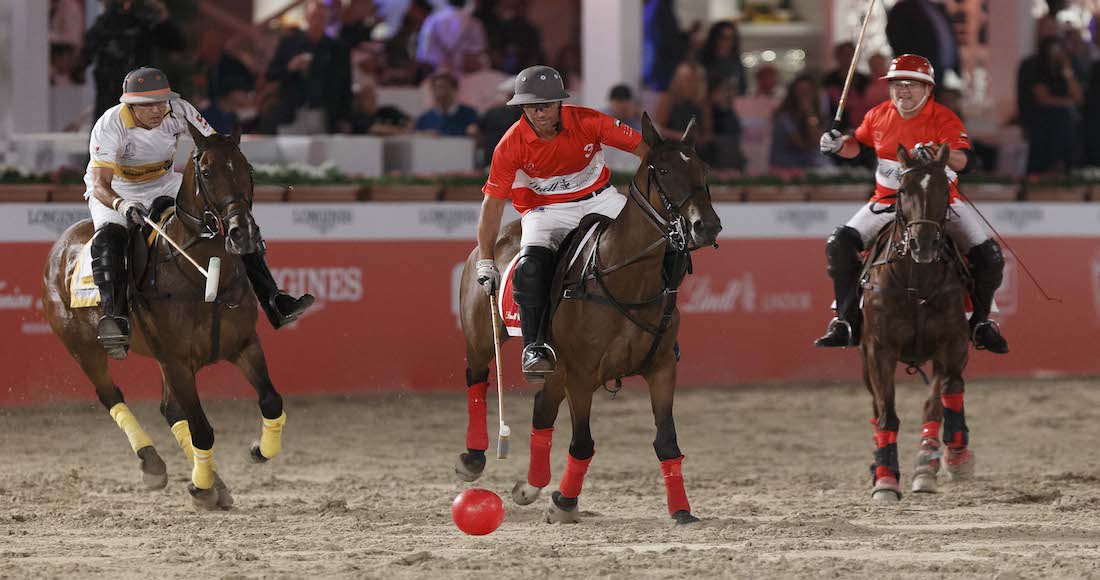 The unveiling also corresponded with the region's beloved Beach Polo Cup Dubai, with title sponsor Tonino Lamborghini Residences Dubai. Held under the Patronage of HH Sheikh Hamdan Bin Mohammed Bin Rashid Al Maktoum, Crown Prince of Dubai and Chairman of Dubai Sports Council for the 4th consecutive year, the Tonino Lamborghini Residences Dubai Beach Polo Cup Dubai 2018 Presented by Oriental Pearls has finished the 2018 sporting calendar in spectacular style.
At Skydive Dubai, Rashid Albwardy, Saoud Khoory and Maxi Malacalza, playing in the colours of title sponsor Tonino Lamborghini Residences Dubai, finally emerged victorious with a tight score of 7-6 against Team Hills Advertising.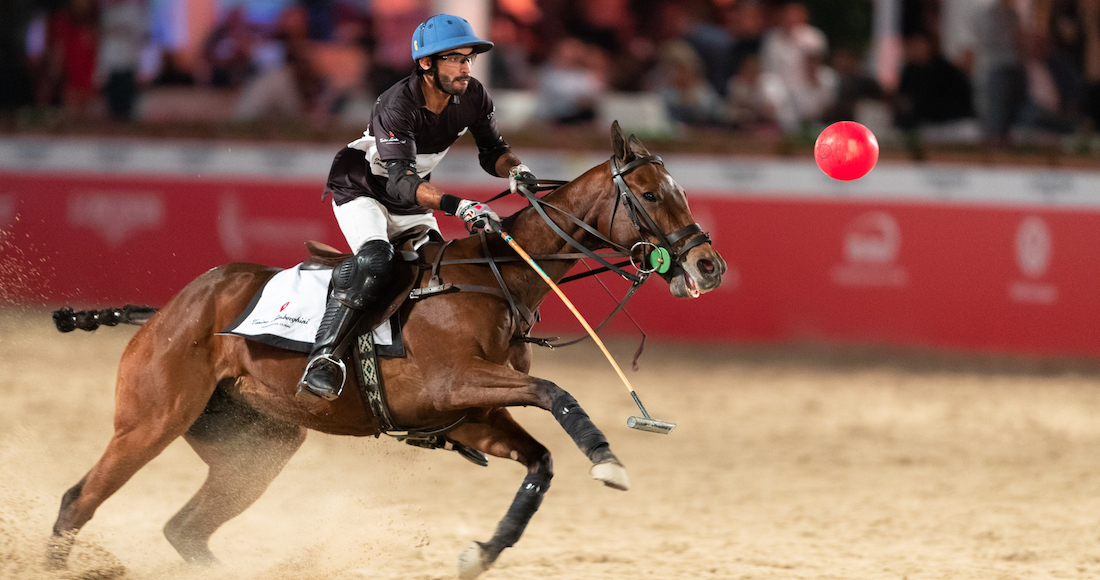 Gabriela Noser-Katiela, Event & Tournament Director of the Beach Polo Cup Dubai added, 'Dubai is on a mission to be the most active city in the world and we want to make our mark supporting this goal'.  It was the Director's initiative to extend the public grandstands this year and to invite the people of Dubai to enhance their polo experience, get free entry to the tournament and learn about the powerful charisma and breathtaking action of beach polo. The 2018 edition of the tournament also saw the first-ever Holiday Christmas Market, which offered unique and stylish gift ideas from small businesses across the UAE.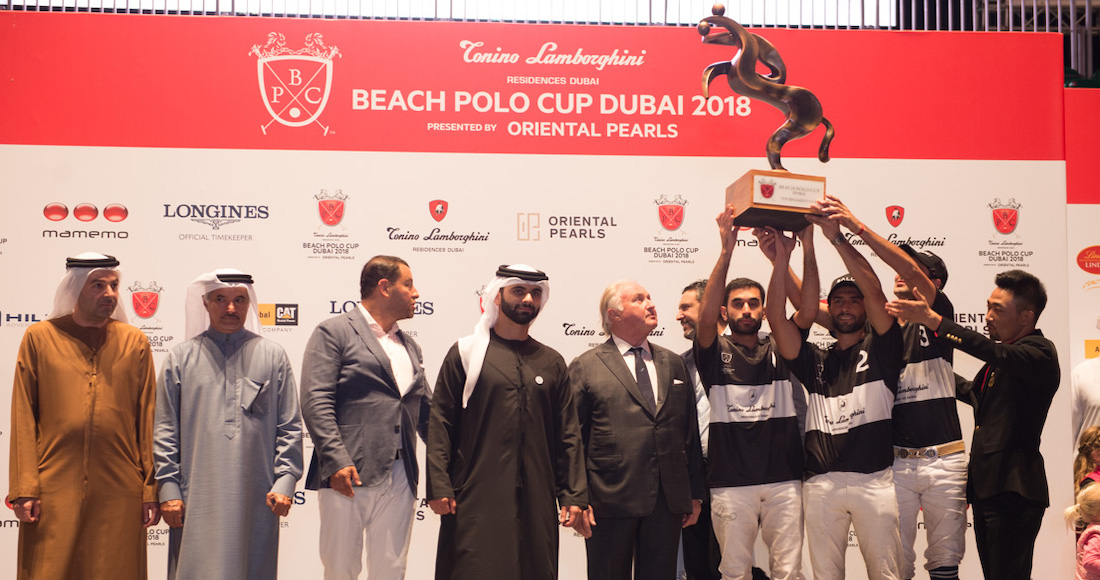 Polo Commentator Jan-Erik Franck, known worldwide as 'The Voice of Polo' concluded, 'There is no doubt that the Beach Polo Cup Dubai ranks among the top polo events in the world. The 2018 tournament has demonstrated again, how electrifying the spirit of beach polo is and how much easier it is to watch from the grandstands than field polo on grass. With the new presenting sponsor this unique event will remain at a high standard and we are already looking forward to the 10th Jubilee edition in 2019'.