German industrial designer Konstantin Gricic and Italian furniture brand Magis have developed an affordable, versatile and more importantly, sustainable chair, that is made entirely from recycled polypropylene. The eco-friendly material is obtained from the waste generated by Magis' own furniture production and from that of the local car industry. The contemporary monobloc Bell Chair is created using a patented plastic material that can be 100% recycled after use, forming an almost closed material cycle and promoting a circular economy.
"Our aim was to develop a high-quality chair with the bare minimum of material," explains Gricic. "The target was important to us for ecological reasons, but also from a commercial point of view."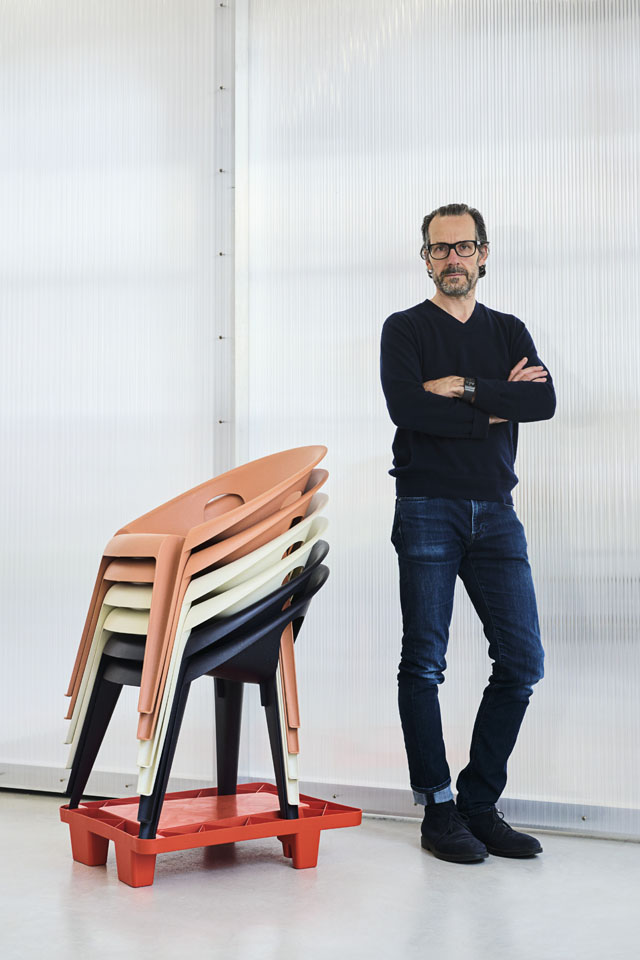 The chair weighs just 2.7 kilogrammes, making it almost one-and-half-kilos lighter than an average plastic chair due to its minimal use of material, which causes less energy consumption during production. This is due to the ingenious shell shape of the chair which features a bulbous geometry that is not only structurally strong, but is also comfortable and visually appealing.
Gricic says the development of the Bell Chair triggered discussions about Magis' position on sustainability and using it as a a model for future strategies.
"The project started with the hypothesis that we could develop a chair that would sell to the public for just €65 (approximately AED284).
This figure conditioned everything: from the technology and type of material we used, right down to the exact amount and weight of material per chair, its cycle time in production and logistical footprint," Gricic shares. "We wanted the Bell Chair to be affordable to everyone."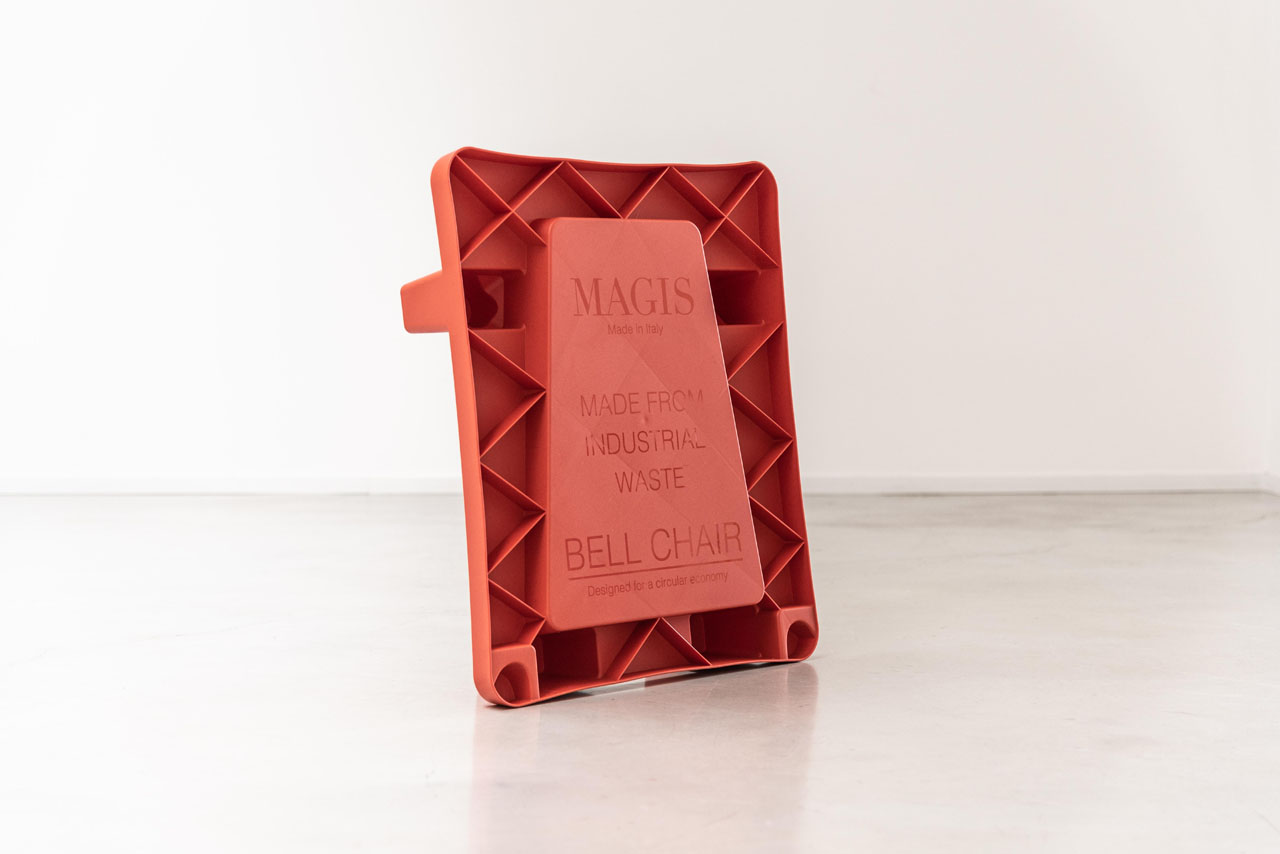 Gricic adds that the market is in need of chairs that are both affordable and versatile. Many of the products available today tend to be either cheap or too exclusive.
"I hope that the story of Bell will herald a shift in the consciousness of the industry. Our project shows that you can do things a little differently. In this sense, the project sets an example for a new approach," he says.
The chair is available in three colours: Sunrise, High Noon and Midnight.
Magis is available in the UAE by Superstudio