identity is excited to introduce the jury for the identity Design Awards 2023, including Italian designer Francesc Rifé, founder of Francesc Rifé Studio, Tosin Oshinowo, founder and principal of Oshinowo Studio, Gonca Pasolar, co-founder of firm – EAA-Emre Arolat Architecture, Sanjay Puri architect and founder of his eponymous firm – Sanjay Puri Architects, Philip Olmesdahl, Principal of SAOTA, ARRCC and OKHA Interiors, and academics: Andrea Macruz Assistant Professor at the Dubai Institute of Design and Innovation – DIDI and Dr Bhakti More, Chairperson at the School of Design & Architecture, Manipal Academy of Higher Education (MAHE) Dubai Campus.
The diverse panel of members will be selecting the winning projects across 19 categories spanning Interior Design and Architecture, as well as the newly introduced Emerging Designer of the Year category.
The identity Design Awards 2023 will be take place on 15 November at Palazzo Versace, Dubai.
Meet the jury:
Francesc Rife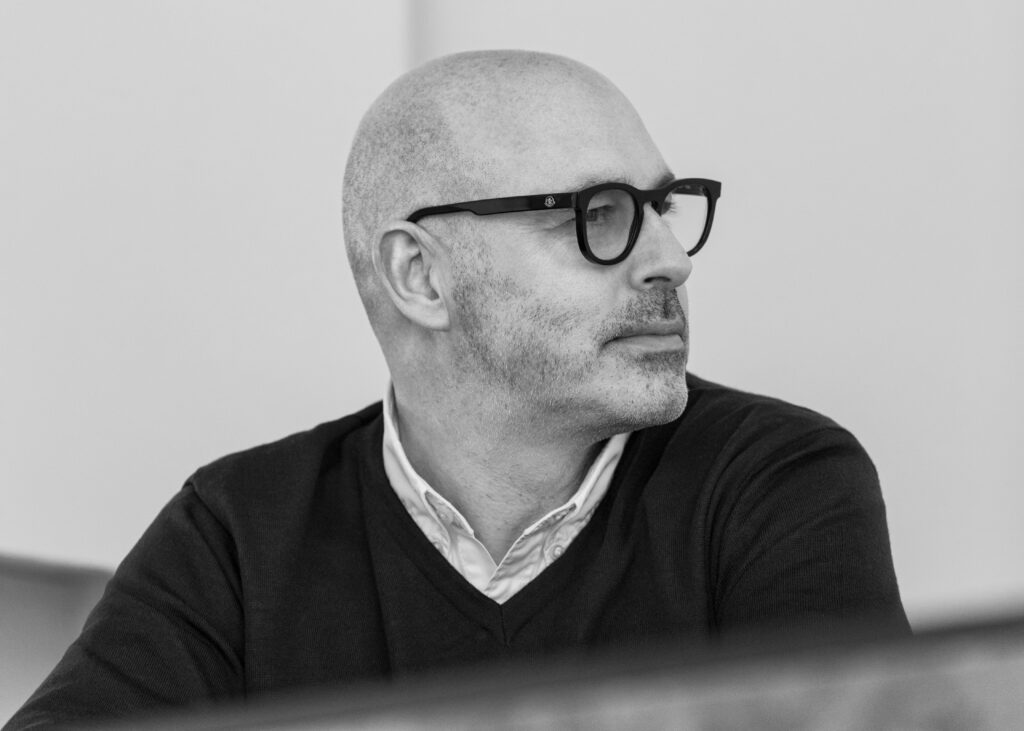 Interior designer and industrial designer, Francesc Rifé (Sant Sadurní d'Anoia, 1969) founded his studio in Barcelona in 1994. The expansive and interdisciplinary work of his studio includes interior design pro- jects, industrial design, architecture, concept creation, installations, graphics and art direction.
With a functionalist and meticulous style, simple shapes and compositions characterize his work. His projects include the residence of the first team of Real Madrid (2013), the Caro Hotel in Valencia (2010), Casa Grande Hotel in La Rioja (2020), Sana Hotel in Berlin (2011), the change of image for the Avianca Lounges (2018), new design concepts for fashion and footwear stores like Nino Álvarez (2006-2022), ASH (2018-2019), Carhartt (2000-2013) or Camper (2018), Miche- lin-starred restaurants such as the emblematic Can Fabes (2003) and those designed for chef Ricard Camarena (2010-2022), the Roca Shanghai Gallery (2013-2018), the first CaixaBank flagship and All in One offices (2013-2019), the showroom of the Swiss brand Laufen in Moscow (2019) and that of Vibia in Gavà (2020), the headquarters of Power Electronics in Llíria (2020) and of the ceramic company Farsight in the Chinese city of Foshan (2022). He is currently working with his team on the development of the new Hotel Presidente Intercontinen- tal in Monterrey, Mexico, and on the rehabilitation of the Raymat Castle, among others. He designs products for national and international companies such as Tomasella, Marset, Point, Inclass, Blasco&Vila, Akaba, Mobboli, Kendo, Nosten Argentina, Omelette Editions, JMM, Milan Iluminación, Estiluz, NOW Carpets, Perobell, Trébol, Dynamobel or Kendo.
Tosin Oshinowo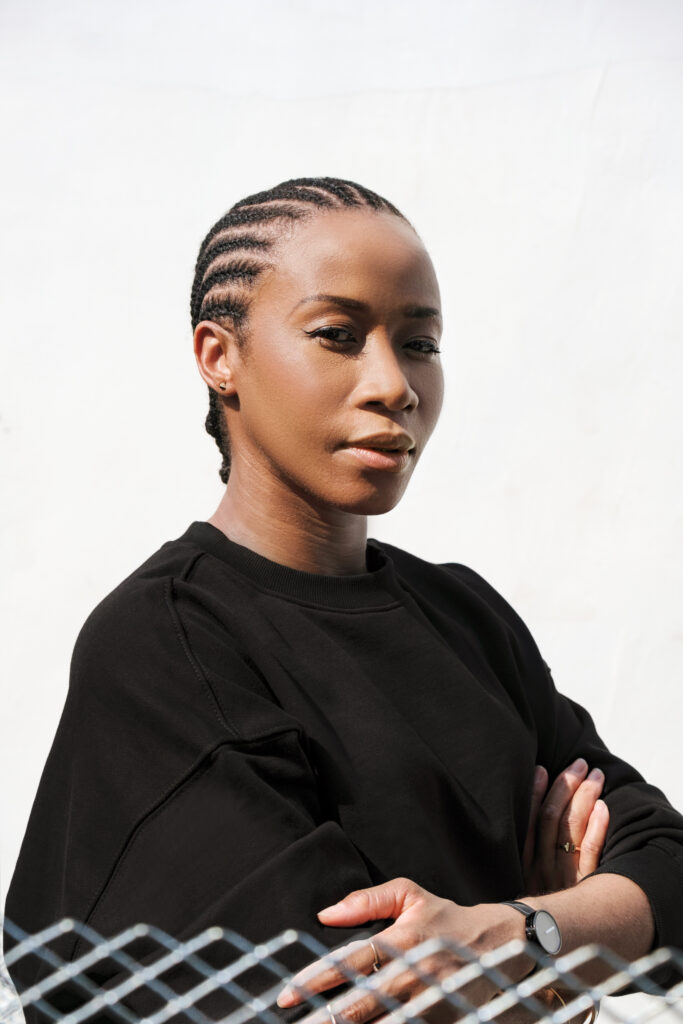 Tosin Oshinowo is a Lagos-based Nigerian architect and designer renowned for her expansive residential and commercial spaces and insights into socially responsive approaches to urbanism. She is also the curator of the 2023 Sharjah Architecture Triennial.
As an architect, Oshinowo is best known as the founder and principal of Oshinowo Studio (formerly cmDesign Atelier), formed in 2013. Based in Lagos, the practice has undertaken several projects and her interest in architecture extends into a broader vision of urbanism and community; she recently completed a project with the United Nations Development Programme in Northeast Nigeria, building an entirely new community for a village displaced by Boko Haram.
Before founding Oshinowo Studio, she worked in the offices of Skidmore Owings & Merrill in London and the Office of Metropolitan Architecture Rotterdam, where she was part of the team that designed the 4th Mainland Bridge proposal in 2008. Returning to Lagos, she practised at James Cubitt Architects and led notable projects, including the master plan and corporate head office building for Nigeria LNG in Port Harcourt.
Oshinowo is a registered architect in the Federal Republic of Nigeria and a member of the Nigerian Institute of Architects, as well as the Royal Institute of the British Architects, with a Bachelor's degree in Architecture from Kingston College in London, a Master's degree in Development and Planning: Building and Urban Design in Development, University College London; the AA Diploma from the Architecture Association London, and a Master's in Business for Architecture and Design from IE University, Madrid.
Gonca Pasolar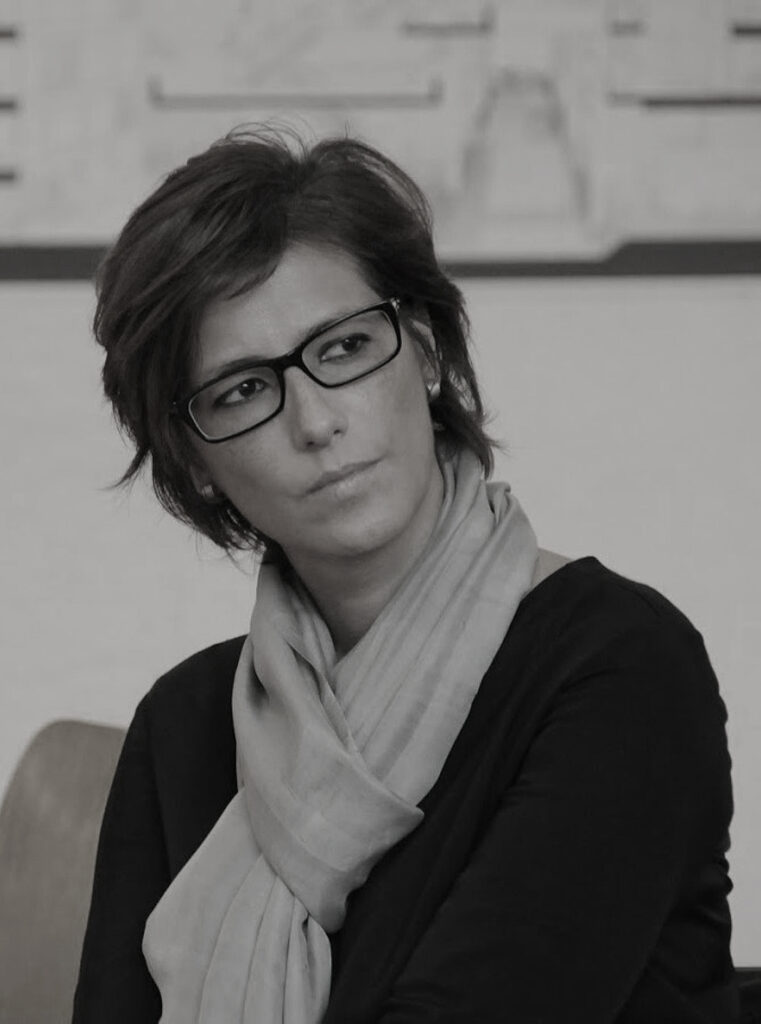 Born in Switzerland, Gonca Pasolar commenced her college studies at the Middle East Technical University in Ankara-Turkey, receiving also her graduate degree in the field of Architecture. In 2004, along with Emre Arolat they formed their own practice in Istanbul as EAA-Emre Arolat Architecture. Ever since, her contribution to EAA's presence has been shown in exhibitions and lectures worldwide in addition to her jury duties in various national and international competitions.
Pasolar won many prestigious awards throughout her career and went on to be the Managing Partner of EAA, the position that she currently holds for the practice's New York, London and Istanbul offices. Upon receiving European Center for Architecture's 40 under 40 award in 2010 which is given to outstanding performance in Architecture and Design she also became known as one of the five nominees for AJ's Women Architects of the Year Award in 2015.
She is well known for some of the recent installations of the practice as 'ist-on situations' exhibition at RIBA in London (2015), arch I strata I antioch for the 15th International Architecture Biennale in Venice (2016), 'Contrasts' for the Complements and Dichotomies exhibition of YAI in Miami (2017).
Sanjay Puri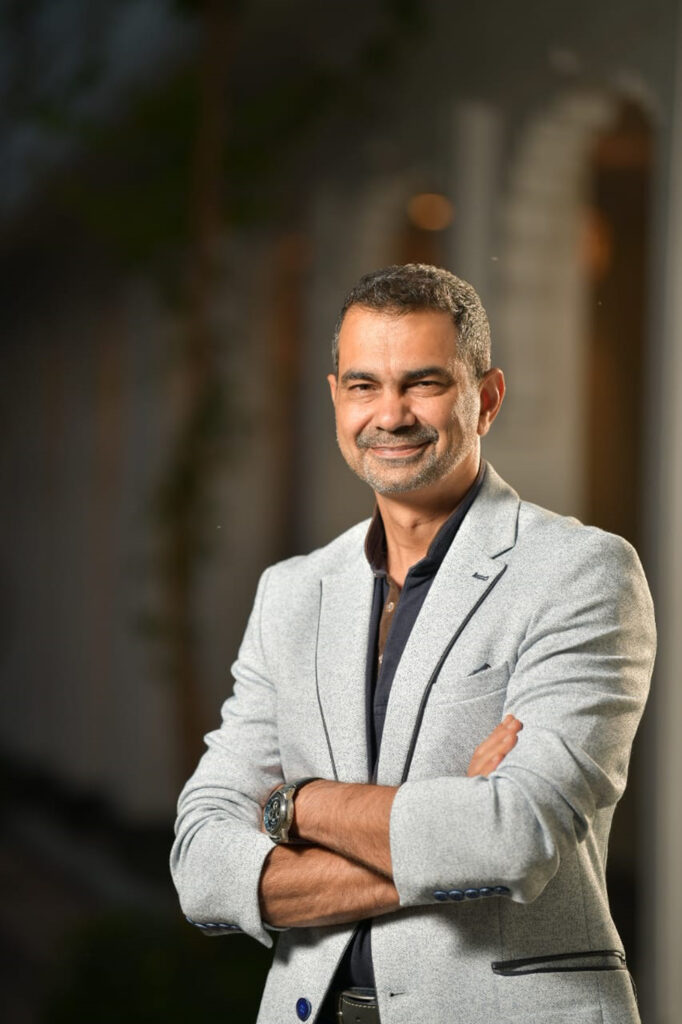 Sanjay Puri is the renowned architect and founder of his eponymous firm – Sanjay Puri Architects.  He has been on the jury of the World Architecture Festival since 2010, making him the first Indian architect to be on the jury.
With a firm strength of 90, Sanjay Puri Architects are working on projects of all typologies in 36 Indian cities & four countries including Australia, Oman & The Congo Republic, Africa.
He has been a speaker at the World Architecture Festivals in Barcelona, Singapore & Amsterdam and a speaker at the PLAN Perspective, Venice, Share Convention Bucharest and other architecture conventions in India & internationally. Sanjay Puri believes in searching for innovative designs solutions that are contextual, climate responsive, sustainable & exploratory.
Philip Olmesdahl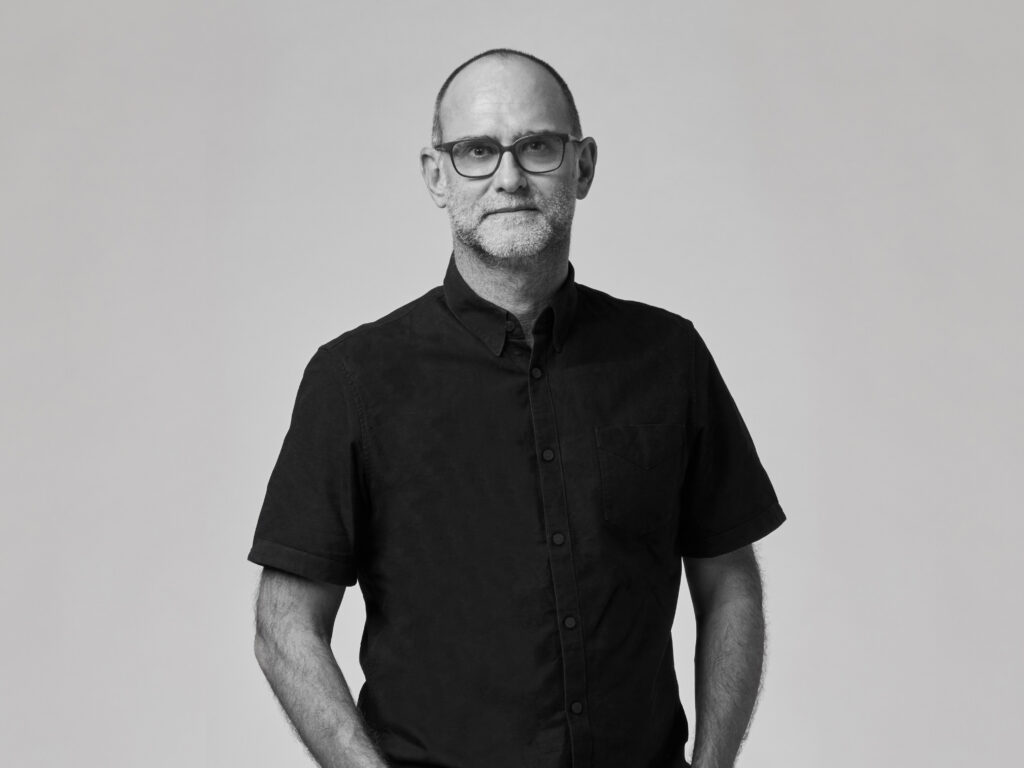 After graduating from the University of Natal in 1995, Philip moved to Cape Town and began working for Stefan Antoni Architects in the same year. His leadership qualities were soon recognised. By 1998, he was made an associate in the practice, and he became a partner in May 2002. Philip is undoubtedly one of the most energetic people in the office. His organisational skills, combined with his diligence, exceptional design, and management abilities, make him a key role player in the running of SAOTA, contributing greatly to its success. Philip is currently a Principal of SAOTA, ARRCC and OKHA Interiors.
Andrea Macruz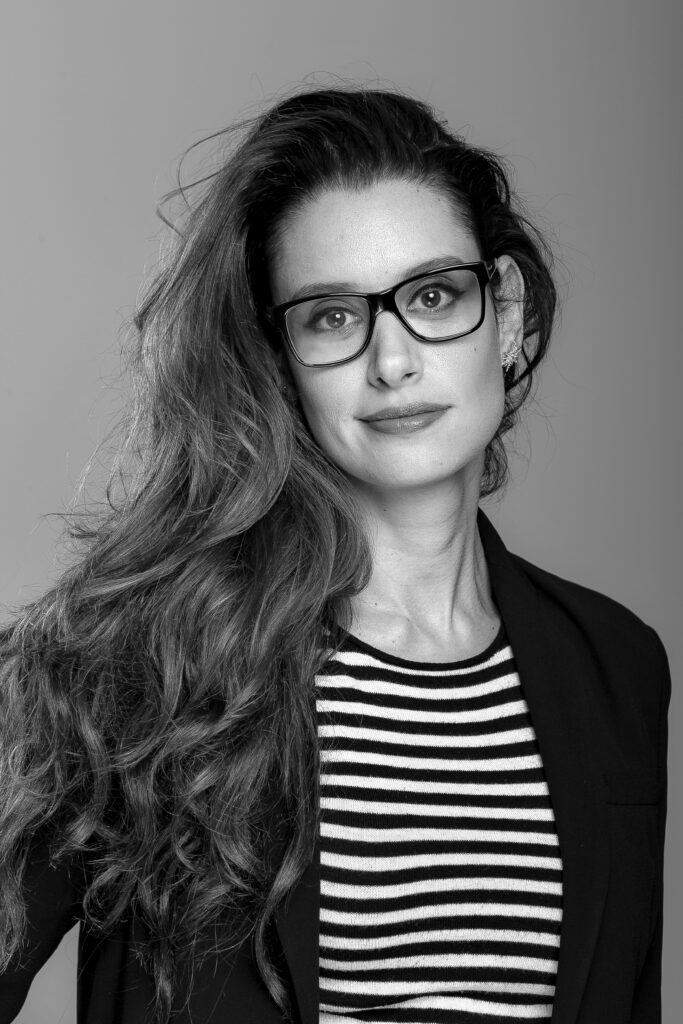 Andrea Macruz holds a Masters in Bio-Digital Architecture from Universitat Internacional de Catalunya in Barcelona, a Master's in Interior Design from Istituto Europeo di Design in Sao Paulo, and a Masters in Contemporary Furniture Design from Istituto Marangoni in Milan. Andrea's work has been displayed at high-profile exhibitions in Milan, Paris, London, Barcelona, and Berlin, as well as in Sao Paulo, Doha, Beijing, and Hong Kong.
In 2010, Andrea founded a design studio focused on the study of Nature and new technologies, and the work from the studio has been widely published internationally. Besides that, she has a parallel academic career, teaching in architecture and design departments at several universities and institutes, including Abu Dhabi University, Istituto Europeo di Design, and Centro Universitário Belas Artes de Sao Paulo.
Currently, she is an Assistant Professor at the Dubai Institute of Design and Innovation – DIDI (in collaboration with MIT and Parsons) and part of the DigitalFUTURES Ph.D. program at Tongji University in Shanghai.
Dr Bhakti More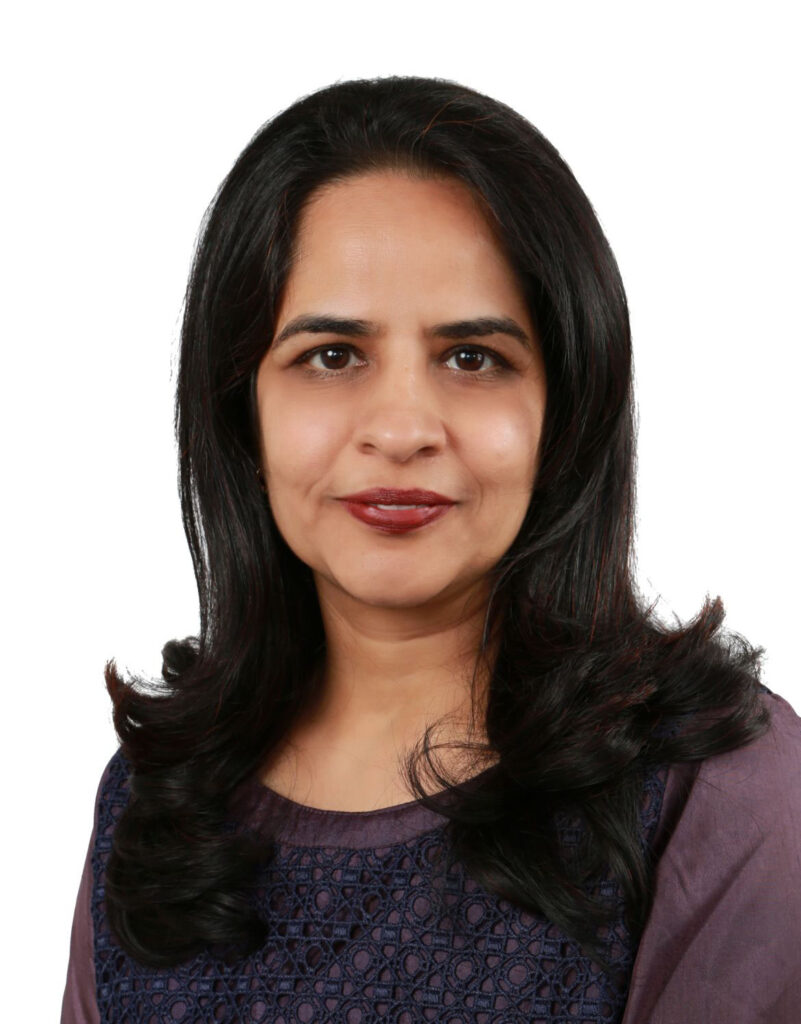 Dr Bhakti More is a Chairperson at the School of Design & Architecture, Manipal Academy of Higher Education (MAHE) Dubai Campus, with over two decades of experience in academia and industry. She has pursued doctoral studies at the School of Built Environment, University of Salford, Manchester, UK, on 'Urban planning, neighbourhoods and social cohesiveness: a socio-cultural study of expatriate residents in Dubai. She received CIOB Best Research Paper Award for the most innovative research for her research. Dr Bhakti worked as a project architect in design consultancy in the UAE. She is the coordinator for Manipal Environment and Conservation Students Club, which has received consecutive awards for Best Sustainable Green Campus Audit and Best Sustainability Action Project from Environment Agency Abu Dhabi. In her role, she is guiding the MAHE Dubai team for Climate Action Plan, UNFCC, Race to Zero and has led 'Team Tawazun' for Solar Decathlon Middle East 2021 for designing net zero homes. The Environment Agency Abu Dhabi awarded Dr Bhakti 'Best Coordinator' for commitment in 2015. Dr Bhakti is an ambassador for 'Woman in Construction' Big 5, Dubai, mentor for the Link program for Women Mentorship, and is passionate about encouraging the role of youth towards building a sustainable future.  She is currently part of the Advancing Net Zero Volunteering team for Communities and Infrastructure, COP28 Universities Climate Network for Decarbonization and Net Zero Journey.