The Waterfront Market and Dubai Culture & Arts Authority have announced that the winners of the 2019 Mural and Sculpture Competition are: John Paul Faderogao, winning painting; and Spencer Hogg, winning sculpture. The judges chose the work of the two from 200 submissions and 12 shortlisted finalists – five from the sculpture category and seven from the painting category.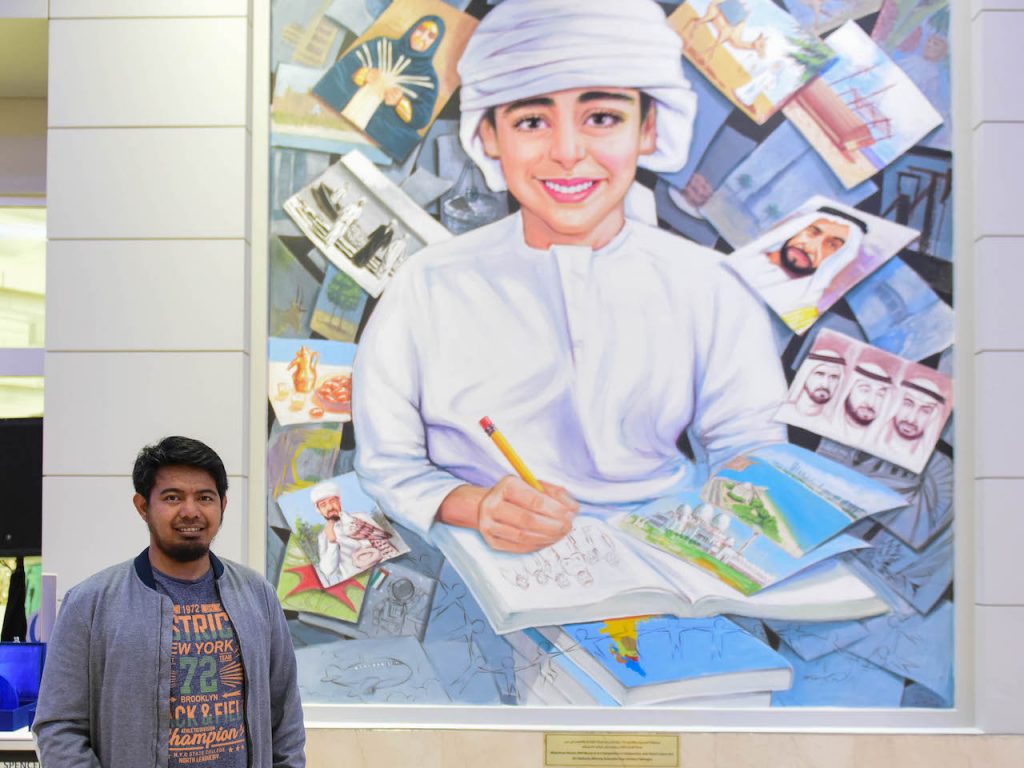 The two winning submissions were selected by the penal of judges "not only for their uniqueness and creativity but also for their relevance for fitting this year's theme: 'Year of Tolerance'".
Both artists were awarded a cash prize of Dhs15,000 and their creations are now permanent fixtures that adorn the halls of Waterfront Market: Faderogao's painting is displayed on the Waterfront Market's main walls, while Hogg's sculpture will be displayed in the main atrium.
The Waterfront Market's Mural & Sculpture Competition is one of the initiatives aimed at celebrating art and contributing to the preservation of the country's culture and heritage, and is held in partnership with main sponsor Dubai Culture & Arts Authority.
With twice as many entries as in 2018, the competition was judged by a panel that included: Khalil Abdulwahid Hassan, Director of Fine Arts Department at Dubai Culture; Maitha Almarri, one of the UAE's upcoming visual artists; and Lachlan Gyde, Executive Director for Retail, Residential, & Commercial at Ithra Dubai, the developer and operator of the Waterfront Market.