The opening of Aman New York marks a new chapter for the exclusive hospitality brand that has until now only included properties in idyllic – and mostly rural – locations, offering the kind of serene escape that the brand's identity was built upon. Its newest New York outpost is its first urban hotel, with plans for another handful to open over the next two to three years in the US alone, alongside branded Aman-serviced private residences (Aman Miami Beach is opening soon).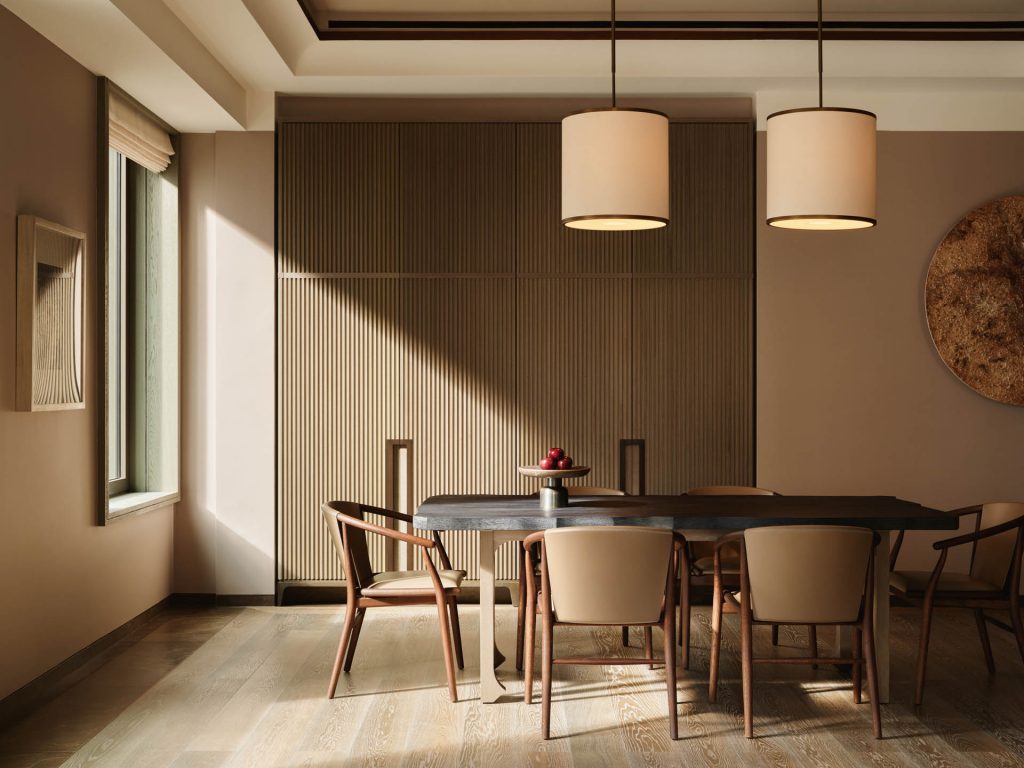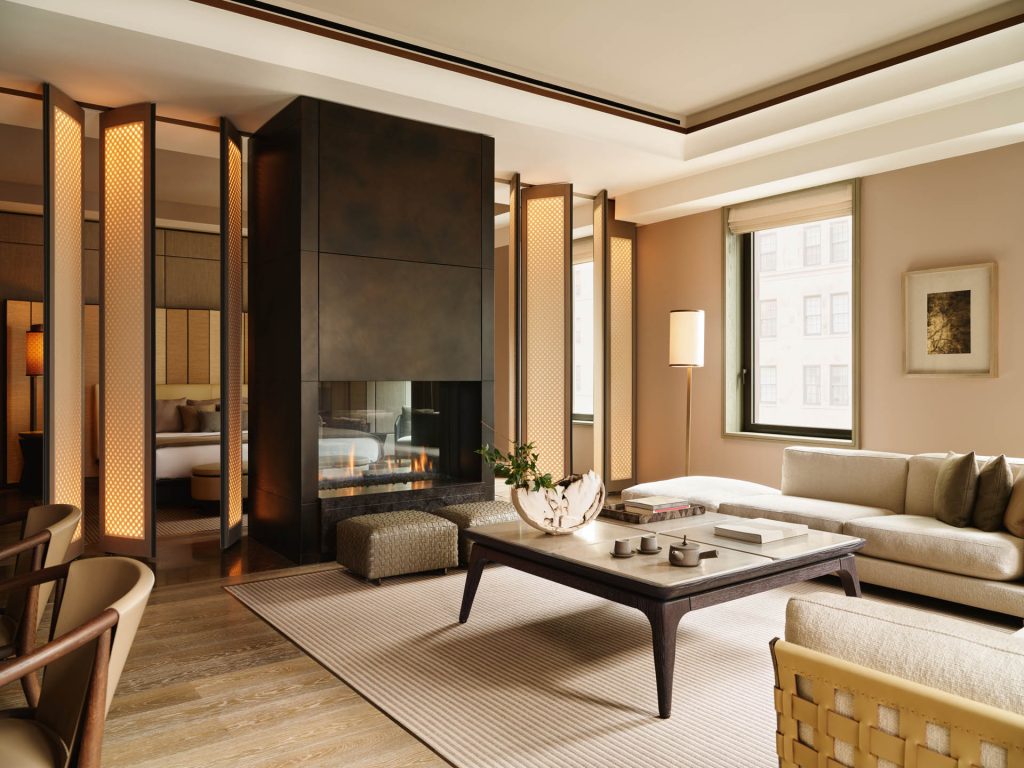 Belgian architect Jean-Michel Gathy, of Denniston Architects – who has had a hand in designing for almost every top-tier luxury hospitality brand, including Aman Canal Grande in Venice – delivered the design of the highly anticipated Aman New York, which, while keeping its roots in Aman's signature design principles, is a resort that has the lifestyle of New York in mind.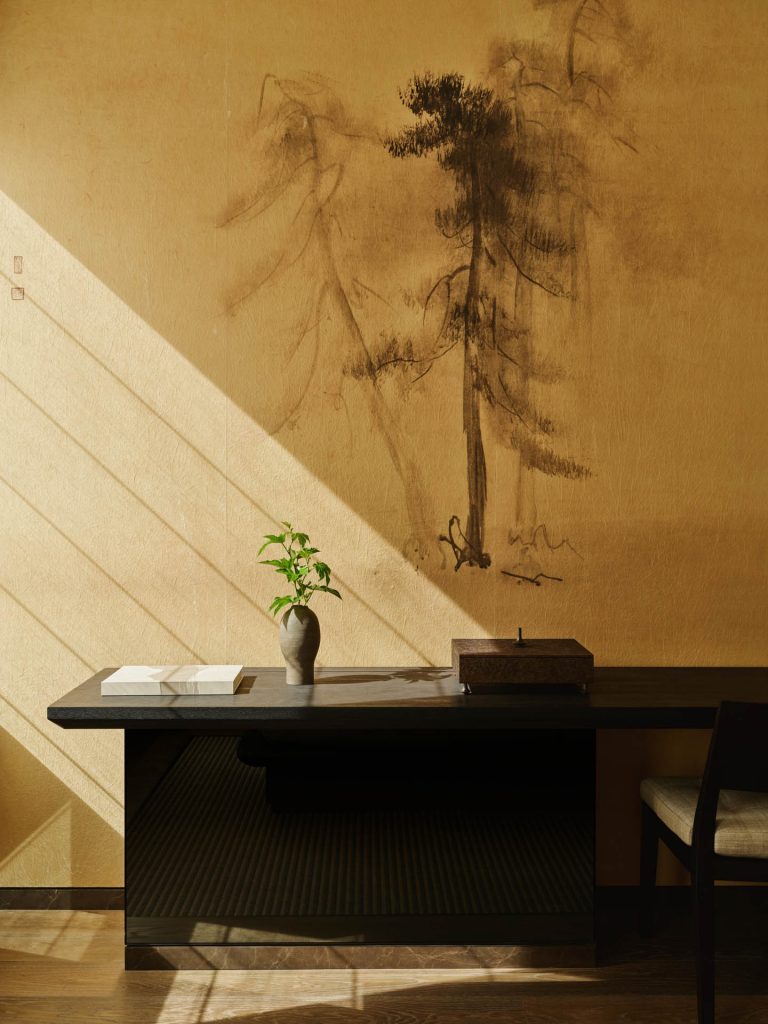 Set in the city's landmark Crown Building, a 100-year-old Beaux-Arts tower that was recently redeveloped, Aman New York has 83 suites and 22 branded residences. These suites and residences were inspired by the airy architecture of the brand's Southeast Asian properties, and guests are able to adjust pivoting louvre-doors, opting for either an open-plan layout or intimate privacy. Each room features a fireplace, as well as bathrooms with oval soaking tubs and rain shower, with the choice of natural materials across the hotel being reminiscent of Aman resorts in the East. Additionally, a mural inspired by the 16th-century masterpiece Pine Trees (Shōrin-zu byōbu) by Hasegawa Tōhaku decorates each bedroom.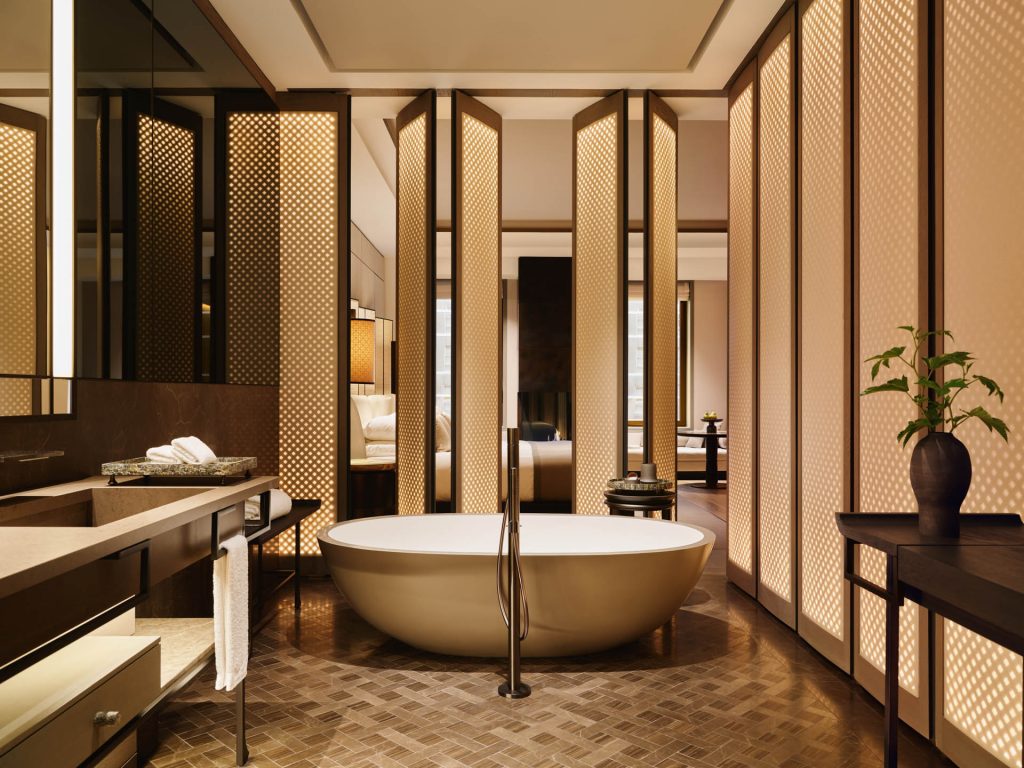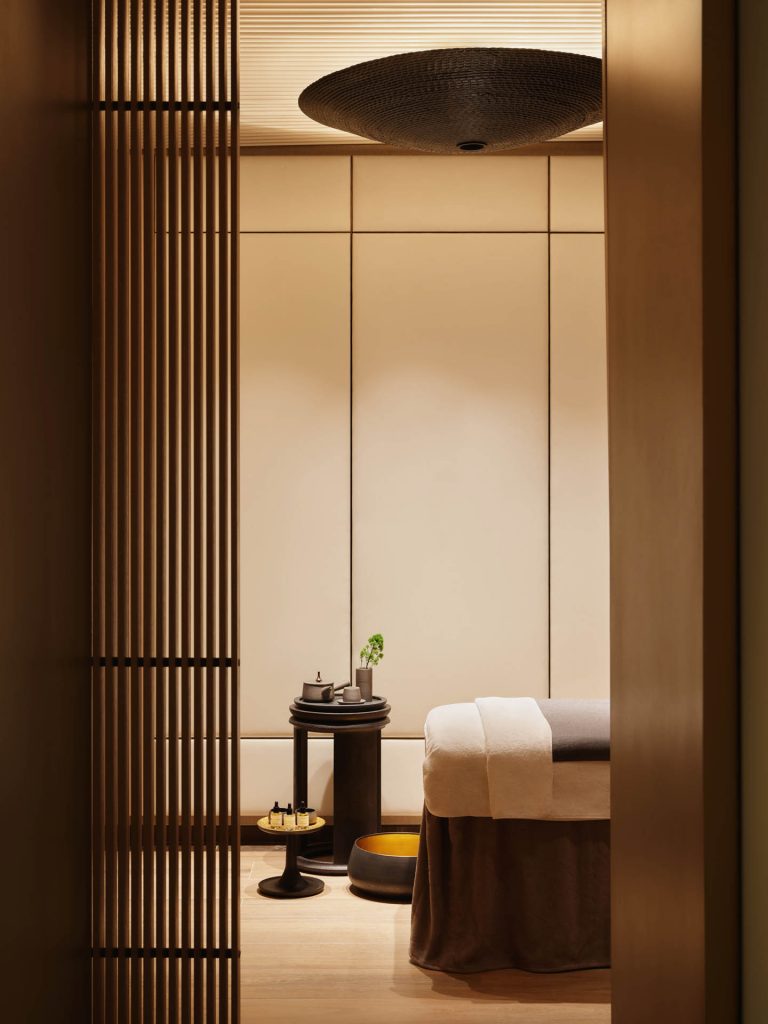 The three-storey spa features a 20-metre indoor swimming pool, surrounded by fire pits and day beds, as well as two Spa Houses featuring a Russian banya and Moroccan hammam rooms, plus private outdoor terraces with hot and cold plunge pools.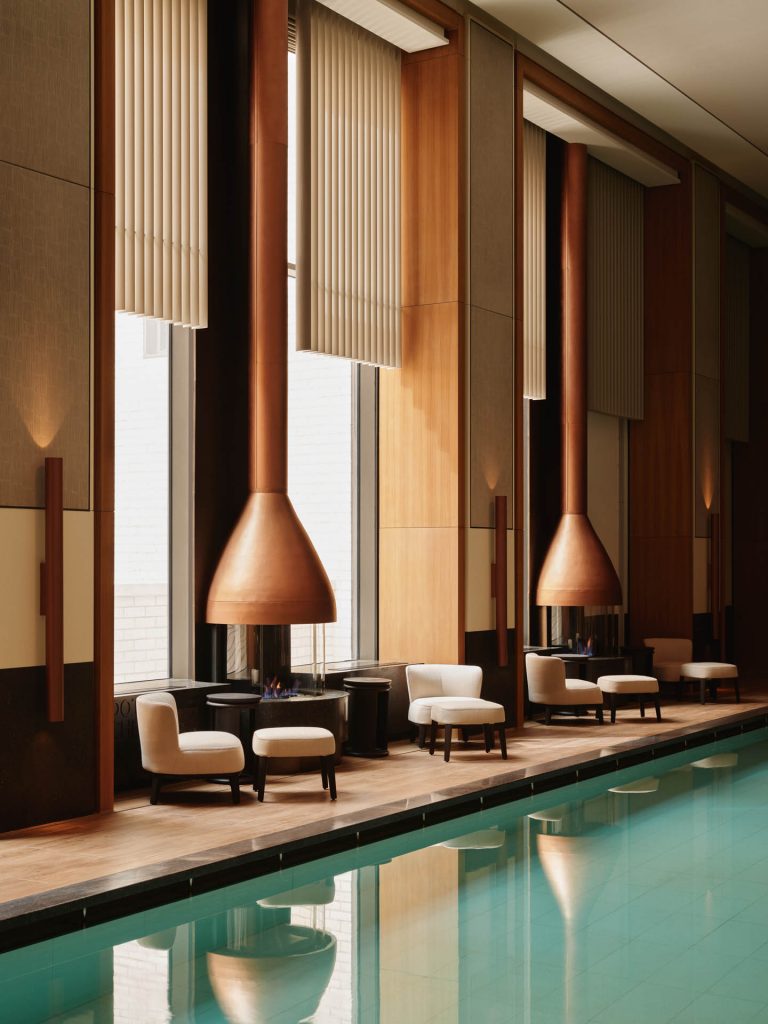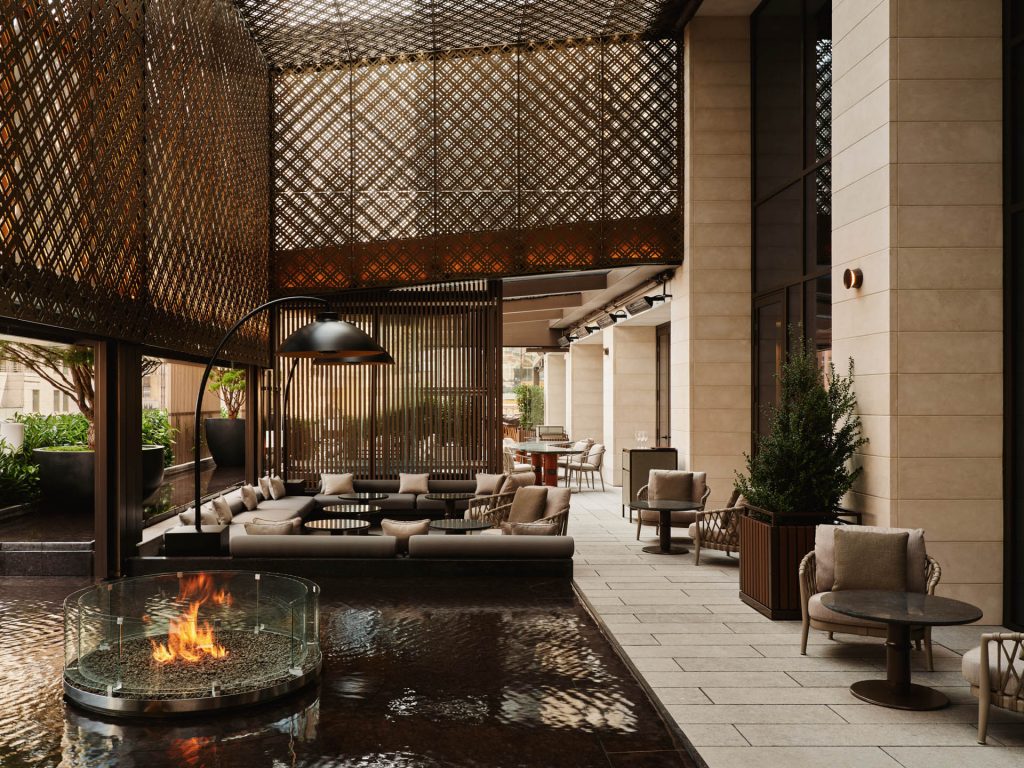 In true Aman fashion, the New York resort is decked out in earthy tones, with dark marble and wood reigning supreme, creating the serene minimalism often associated with the brand. From the flooring and doors to the furniture design, one can witness a mixture of oak, walnut and cinnamon woods, contrasted with Belgian Blue marble, as well as surfaces with a woven pattern evoking rattan baskets found across Asia.