"I create a hybrid universe, a place all my own, constructed from the many different architectural elements I've seen or experienced in places I've come upon in my life," says Maryam Turkey, who is based in Brooklyn, New York. "As an Iraqi-American who has lived in both Baghdad and New York, I recognise the dichotomy and connection between the vacancies of buildings following the Baghdad war versus the vacancies of the high-rise commercial buildings in New York City during the pandemic. Both have their own, individual effects. Yet both echo a moving, potent sense of emptiness, an absence, a sudden loss of human energy."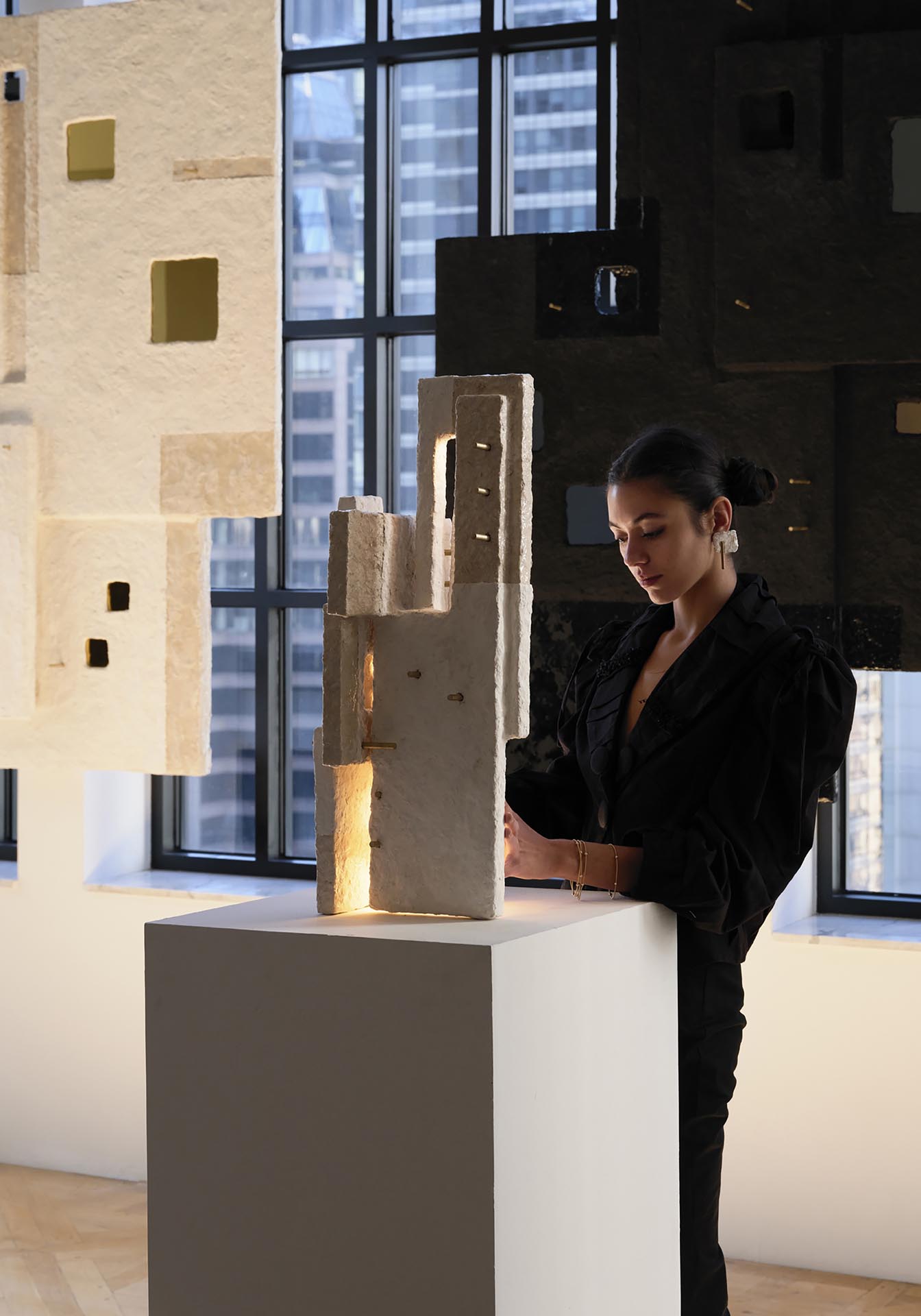 Born in 1994 in Baghdad and raised by two artists – her mother is a ceramicist and her father is a photographer and filmmaker – Turkey and her family fled to Syria in 2006 during the civil war before moving to the United States as refugees. "Since I was two years old, I have been drawing and although the medium and skill changed throughout the years, I realised that my take on each art phase was similar in the sense that it came out naturally, even when I tried to repress it during some phases in my life," she confesses.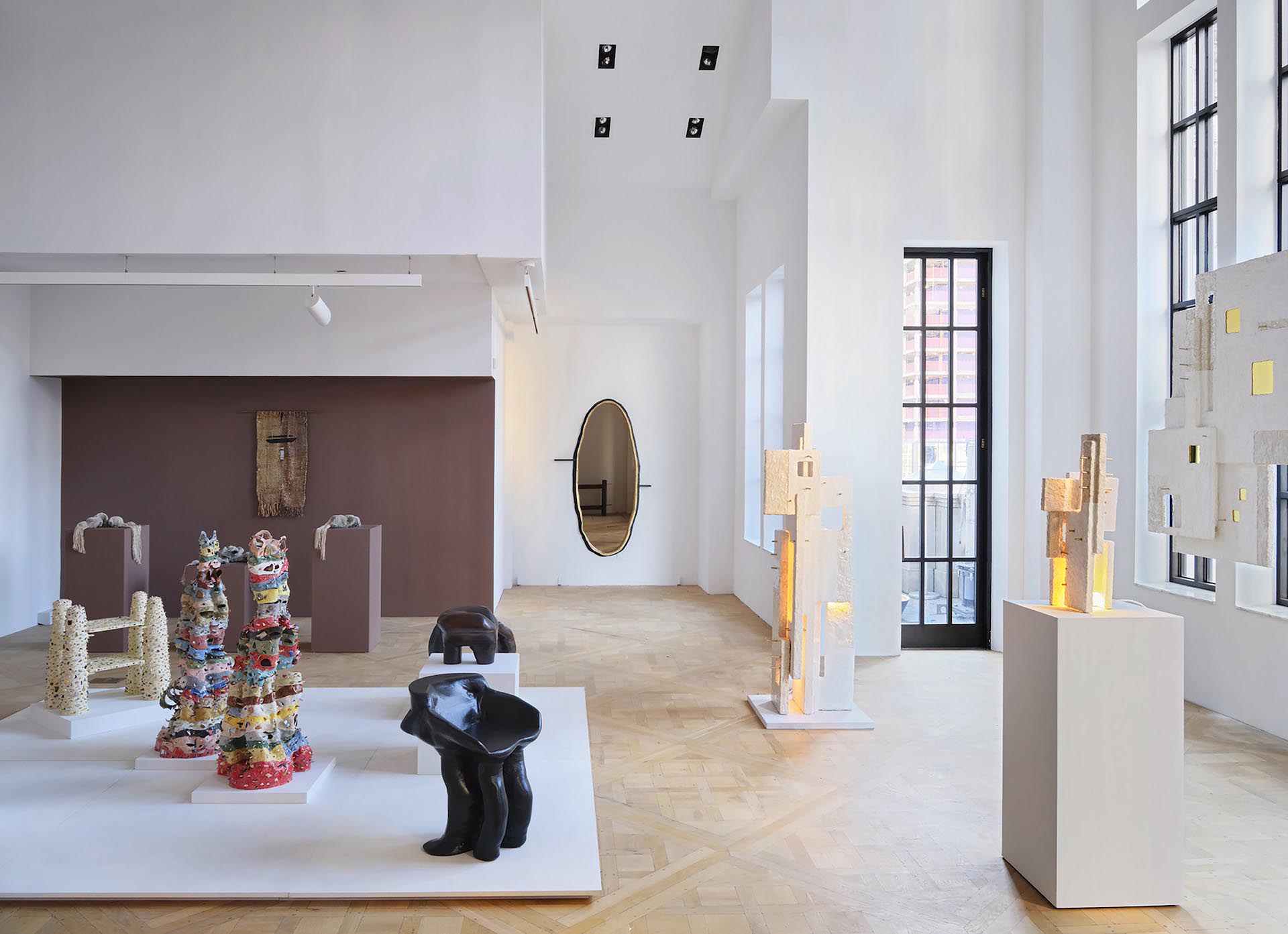 Turkey studied visual arts in high school and then earned her bachelor's in industrial design at Pratt Institute. "My career in design took off since my graduation in 2017," she remembers. "I won an award through WantedDesign to attend an art design workshop in France called Domaine de Boisbuchet. My mentor there was Sabine Marcelis and, through her, I learned the process of functional art-making and sculpture that explores production methods and materials."
In addition to this rich experience, Turkey has also been influenced by other contemporary creative minds such as: "Maarten Baas and Nacho Carbonell for their use of clay and how they evoke feeling and liveliness with the hand-sculpted material … Hayv Kahraman for the harmony of elements and her compositions … Donald Judd for his studies of negative space and colours in his three-dimensional work … Do Ho Suh with his representation of 'home' … [and] Noguchi for his asymmetrical stonework and for mastering the form and space relationship."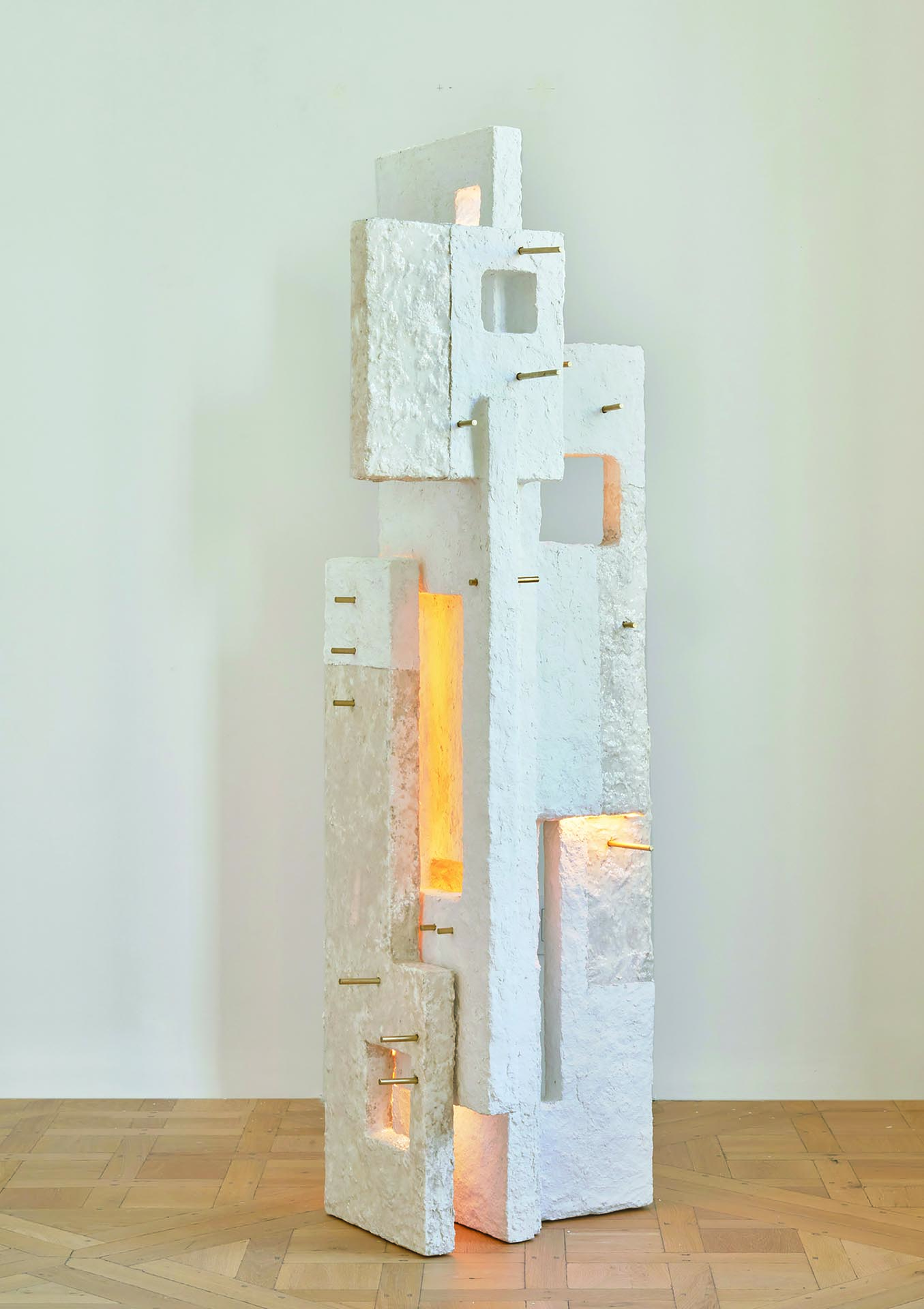 Expressing herself across media, Turkey mostly creates objects by hand that go from functionalism to expressionism through an approach that is both research-driven and intuitive. "My favourite part of the process is happy accidents, where I learn something that the nature of material is telling me to explore further," she says.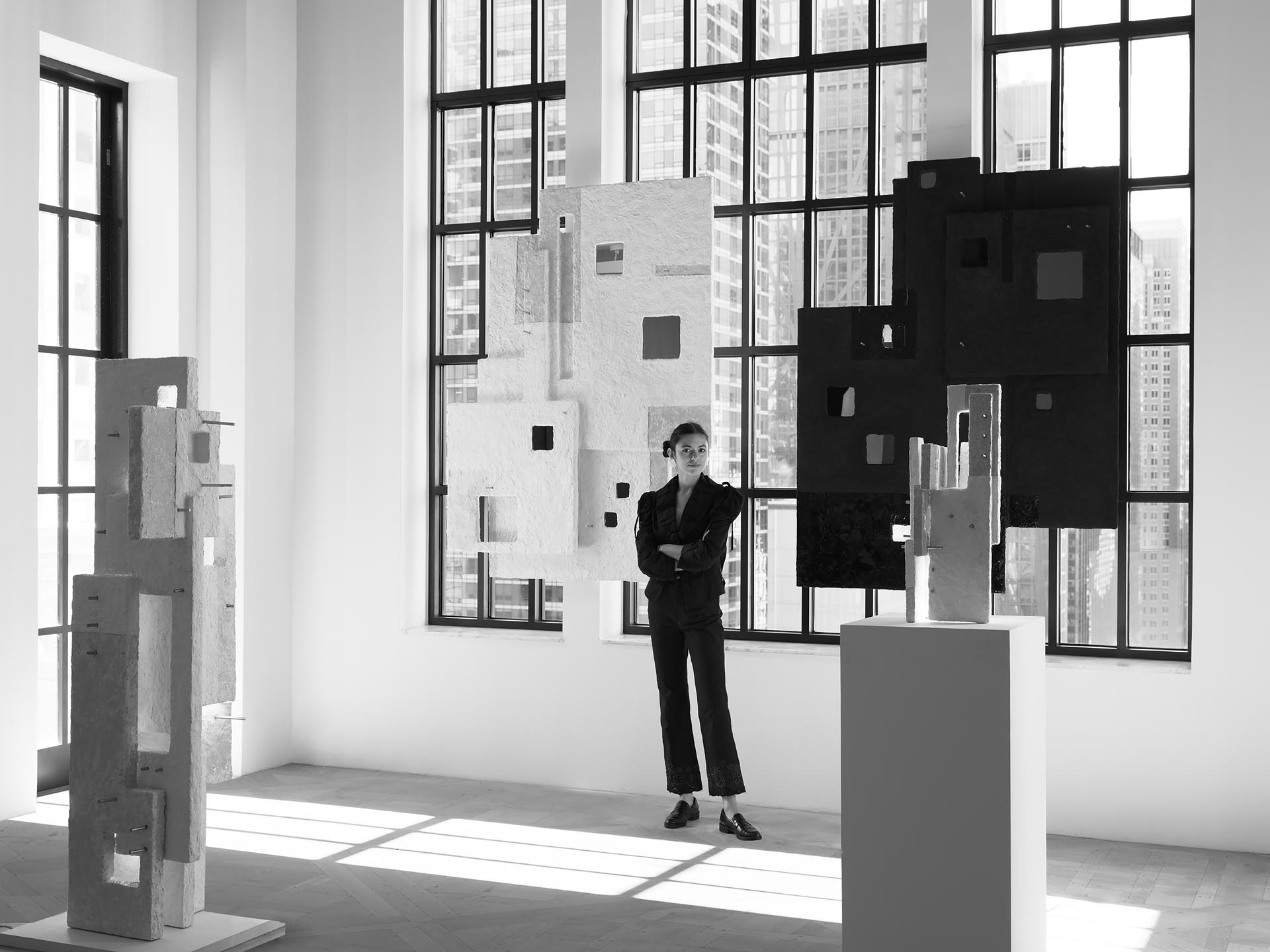 One of her most recent series, 'Between Rise and Fall' – which is part of a group show called 'The New Guard: Stories from the New World' at the Carpenters Workshop Gallery in Midtown, New York, on view until January 2022 – was born out of Turkey's fascination with the sun streaming through her studio windows. Playing with light and mirror, these pieces "evoke the perception of the inevitable human cycle of building, destruction and rebuilding that we do for power," she describes.
Unlike this black-and-white series, Turkey usually works with pastel colours, thanks to a clay material which mixes paper pulp and plaster. "I am driven by my curiosity to explore and push boundaries," she says. "Each piece I work on opens doors for potential ideas."
Currently working with a collector on a commission that she will be able to announce as soon as the project is executed, Turkey continues day after day to delve into new mediums.