Attempting to reconcile the often wide-ranging divide between research-led practice and commercial production – which are both actively present in the duo's work – is Netherlands-based Formafantasma, led by Italian designers Andrea Trimarchi and Simone Farresin. While often praised for their critical stance towards the design profession as a whole and its impacts on issues such as waste production and ecology, the same attitude is equally critiqued when confronted by the duo's commercial work.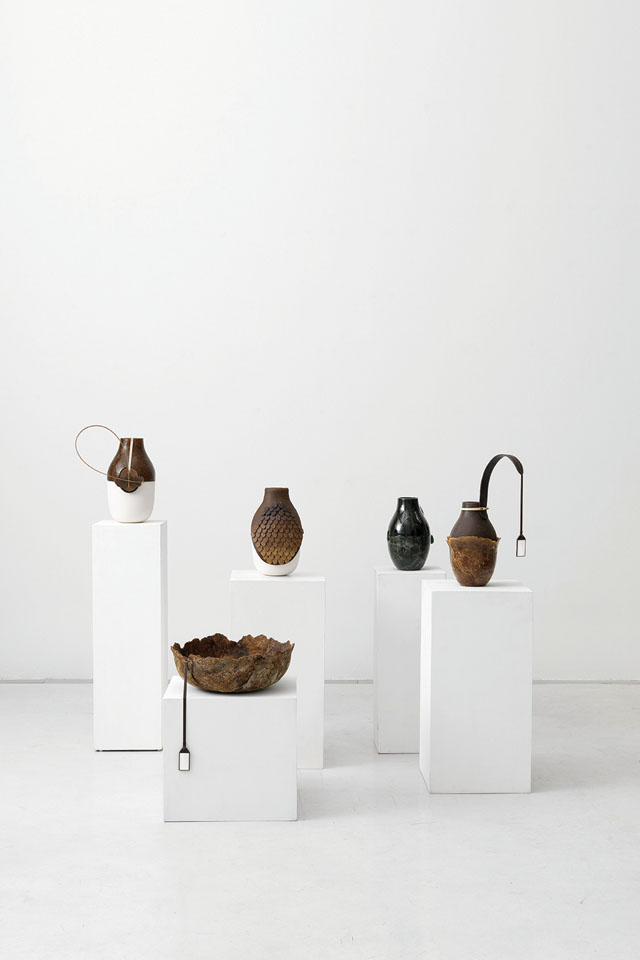 While their often sensitively executed designs for lighting brands such as Flos (their latest WireLine is a minimally designed lamp inspired by power cables) or tile companies like Dzek (ExCinere is a refined collection of volcanic ash-glazed tiles, a material the studio has been investigating since 2010), critics state that these end products arguably contribute to the same issues that are being raised and challenged by the studio.
While Trimarchi and Farresin accept that this tension indeed exists within their practice, they urge that clearer readings into the context of these collaborations need to be made in order to not force design practitioners into benchmarked boxes.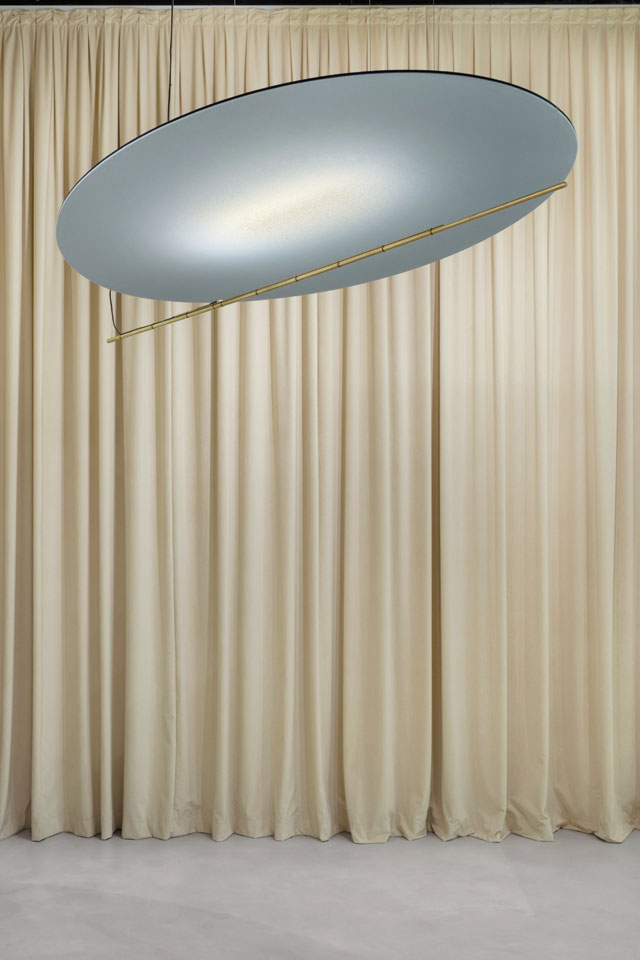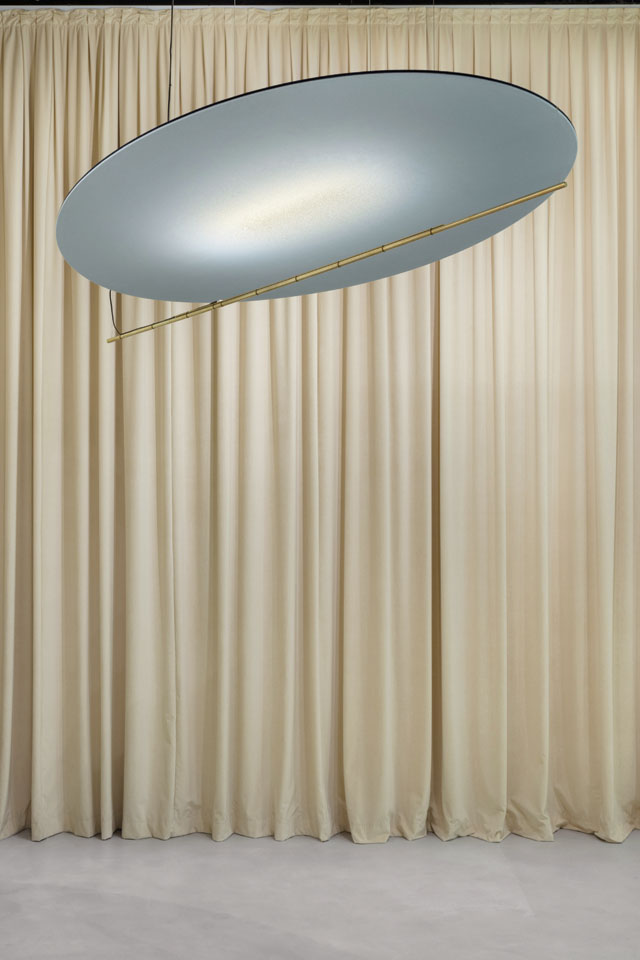 "I don't think it's useful to pretend, to create a narrative of heroic figures to sort out the world," says Farresin. "The world is a mess, and we are a mess, too, in trying to make it work in the best way possible. Narratives are often flattened, and it is a banality that is really not helping design." However, he quickly adds that, hopefully in the next 10 years, the studio will find ways to combine these two segments of the practice to possibly take on a more research-based approach towards their commercial work and apply that knowledge to its experience with clients and brands.
"We see our position as in constant negotiation between our interests, the limitations and possibilities of the discipline, and third parties – which are either a museum, a gallery or a brand. There are some clients that we work with where we deliver what we think is good quality work – but work that is commercial and helps our practice move forward economically and also helps us with our research," he adds.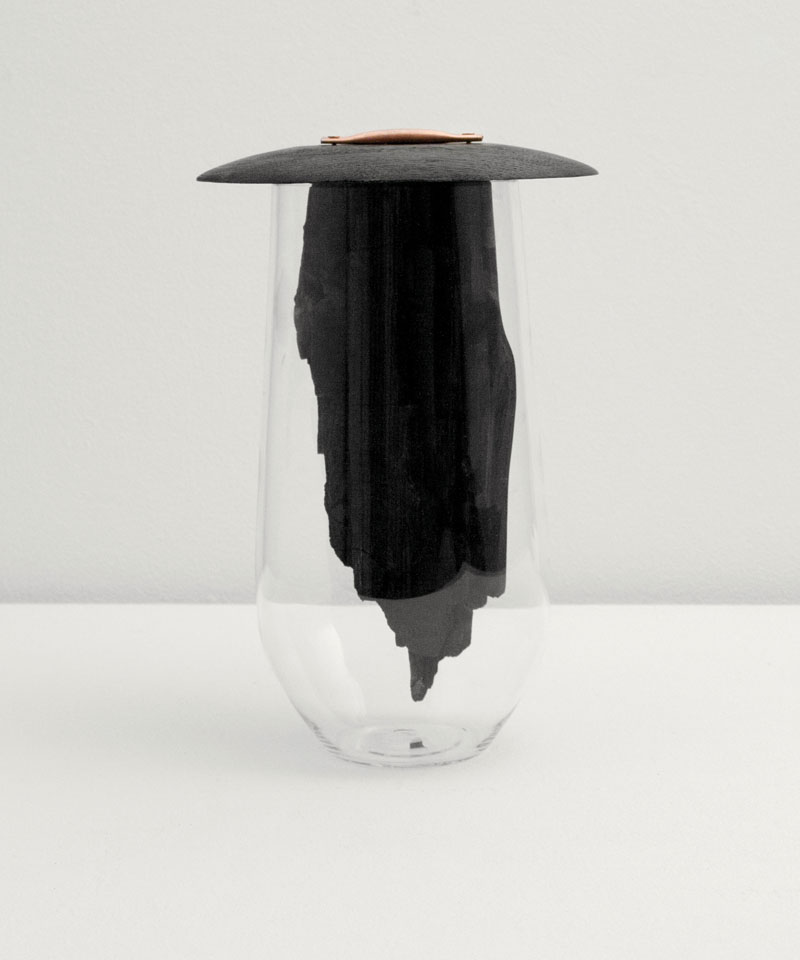 Farresin and Trimarchi met while completing their bachelor's degrees in Italy and later moved to complete their Masters in the Design Academy of Eindhoven, working together as a team. They set up Formafantasma directly after graduating in 2009, choosing to remain in the Netherlands, where the designers were challenged against their more traditional Italian training in design, connected to furniture, to finally begin truly reflecting on their position within the discipline. From here, a more 'radical' and critical approach to design began to form.
"[We began] focusing on the ecological implications of design: [not only] what design can do to improve ecological development and lower the impact on the environment; but even as force to heal problematic areas both within a society and the environment," Farresin explains.
Read more: Paola Sakr designs tableware collection for Kvadrat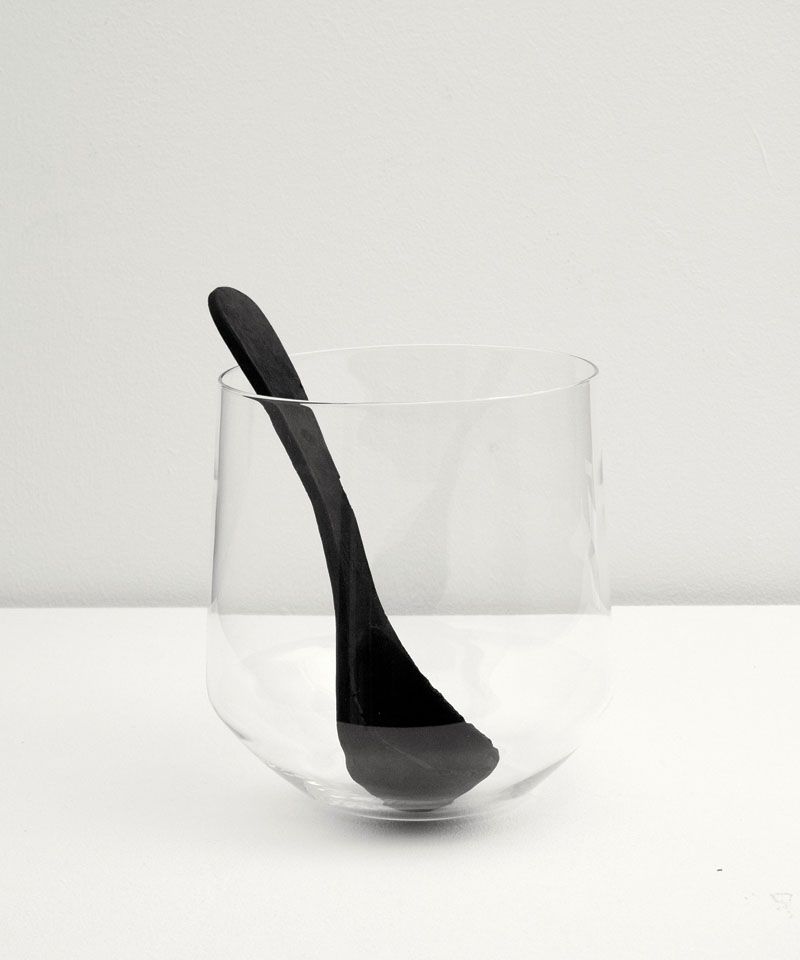 Years down the line, Farresin believes that merging attitudes of consciousness and social and environmental responsibility within industrial production is a possibility, and one that can be obtained through various means, including applying "old-fashioned but still valuable ideas" such as timelessness and relevant innovation. "There are lots of designs that have become classics and have stood the test of time exactly for this reason: they created innovation and good ideas that remained in society and proved to be timeless and, as a result, more sustainable. This is one approach," Farresin says.
Another is working on a consultancy basis, which the duo is presently building within the practice, in order to advise companies on how to employ a more holistic perspective and offer directives that could aid in future progress. One such collaboration is currently blossoming between the studio and a furniture company that works with wood. The duo is using the knowledge obtained by their latest exhibition, 'Cambio' for the Serpentine Gallery, to help the firm internalise some of these essential practices within their company.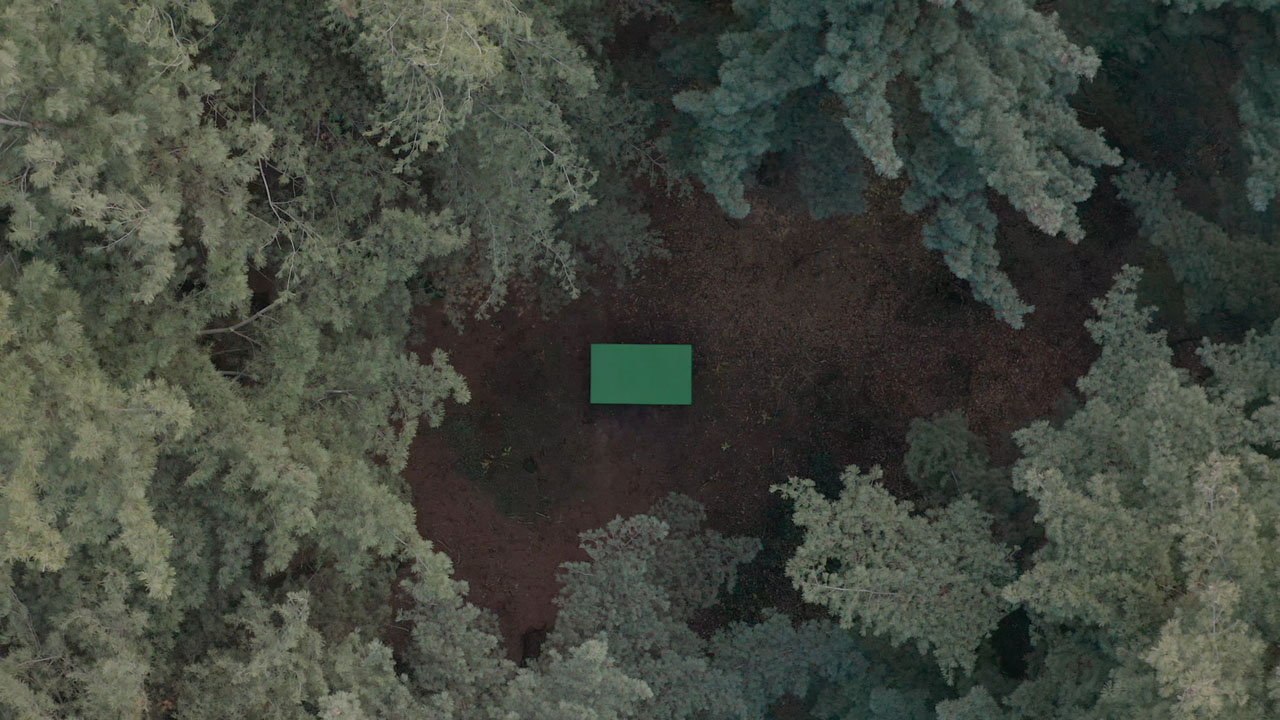 "The way we hope to extend, for example, the 'Cambio' exhibition is by using it as a point of departure for a department in Eindhoven which we are heading now, called Geo Design; and on the other hand we are trying to reach out to companies with whom we can establish conversations that are more holistic – [going] beyond the product. This is, on some level, what Hella Jongerius did for Vitra, with research on materials and colours, which isn't only about the product but [also] an insightful understanding of the work of the company," Farresin explains.
'Cambio' is Formafantasma's most recent exhibition and the third-ever design exhibition commissioned by the art institution in its 50-year history. As part of an ongoing investigation into the extraction, production and distribution of wood products, the exhibition sheds light on the evolution of this form of commerce and its expansion across the globe, highlighting problematic areas such as its colonial implications and its overall impact on the planet's biosphere, while exposing the high rates of illegal logging used for various goods like the musical instruments that are showcased within the show.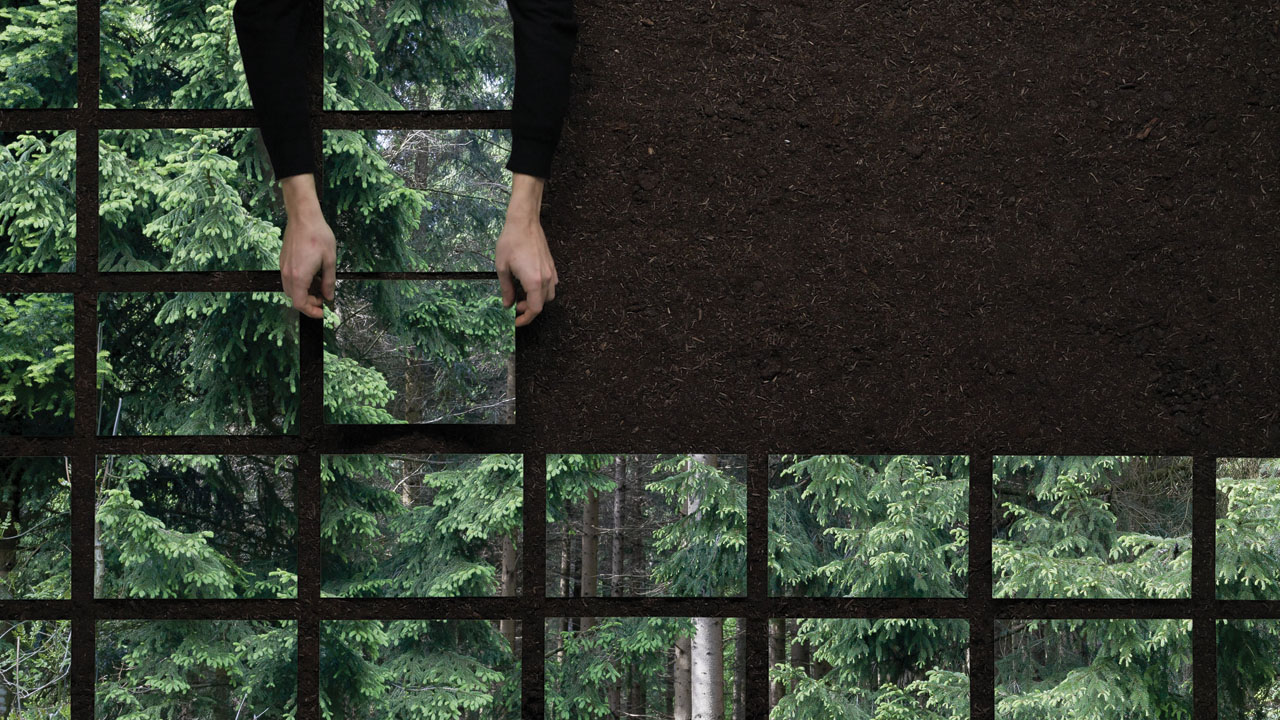 "We always have an interest in materials," Farresin says, explaining one of the reasons behind the focus of the exhibition. "We often depart from materials, and because we have been trained in industrial design, connected essentially to furniture, it came naturally to us to root it back there, to this material that we all know and use. We wanted to know more about it in order to make more informed decisions." And while the exhibition aims to map out "the tentacular expansion" of the timber industry, the duo – while not producing any specific solutions to many of the raised problems – nevertheless offers a number of suggestions into how certain considerations can be taken into account for those working either directly or indirectly with the material and the industry.
For example, an installation that regards the growth of a tree and the CO2 retention in the timber produced from it can be used by companies to ensure a more conscious management of the material. Other installations inform how the treatment of certain wood species can be used for objects that commonly contribute to the illegal use of the material, offering alternative solutions. Another subtle suggestion looks at how rendering tools that sometimes offer plug-ins where illegal or endangered species can be rendered, could perhaps use programming to offer more useful information – such as calculating the impact of certain materials to make more responsible decisions.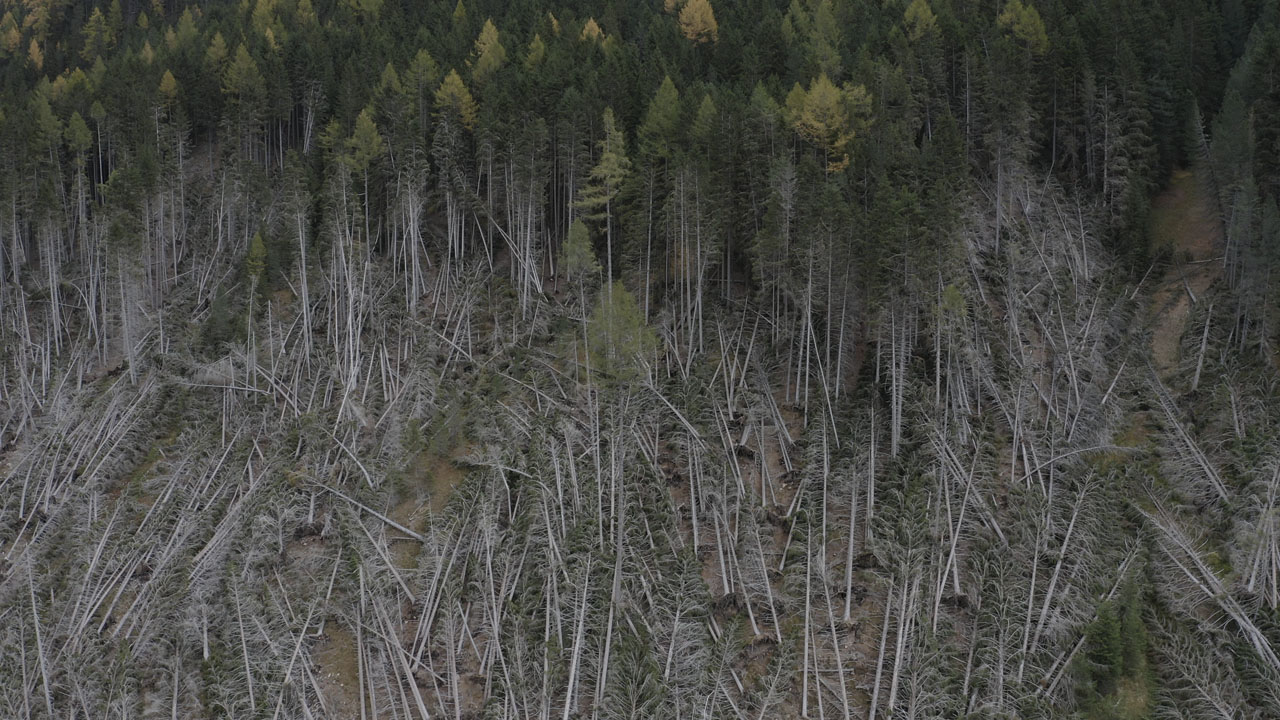 On a different note, the exhibition also examines the relationships between humans in connection with other non-human living species.
"For a very long time we have put humans at the centre of the universe and design [has been] committed totally to this idea: designing for humans at the service of humans. I still think that's great because often design isn't even thinking about that," says Farresin. "Nevertheless, if we think of ecology as a cohabitation of multiple species in an environment, then whenever we design something we need to know that it will have an impact on other species too. And in the case of wood, we are actually working with other species.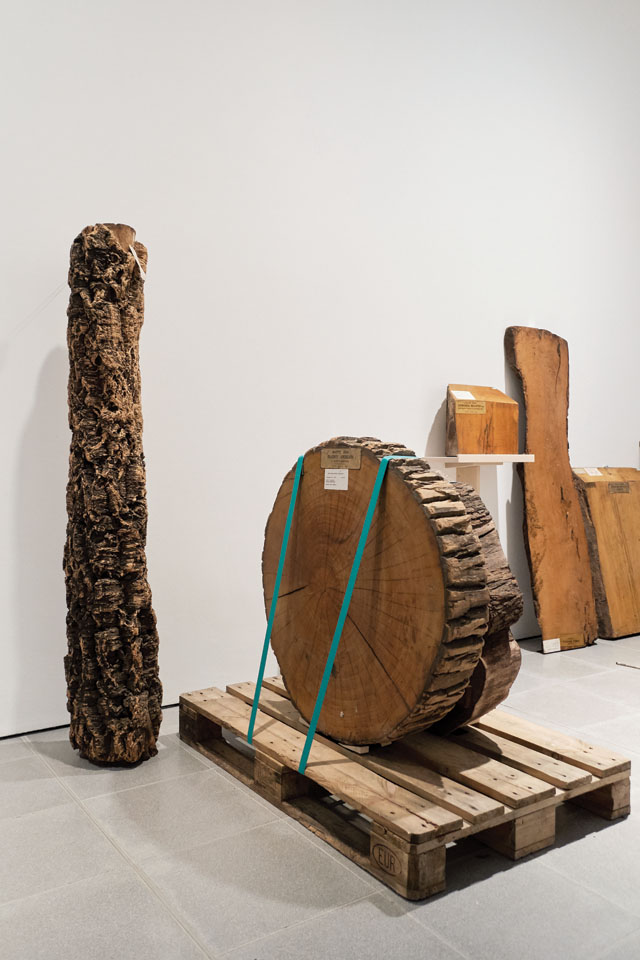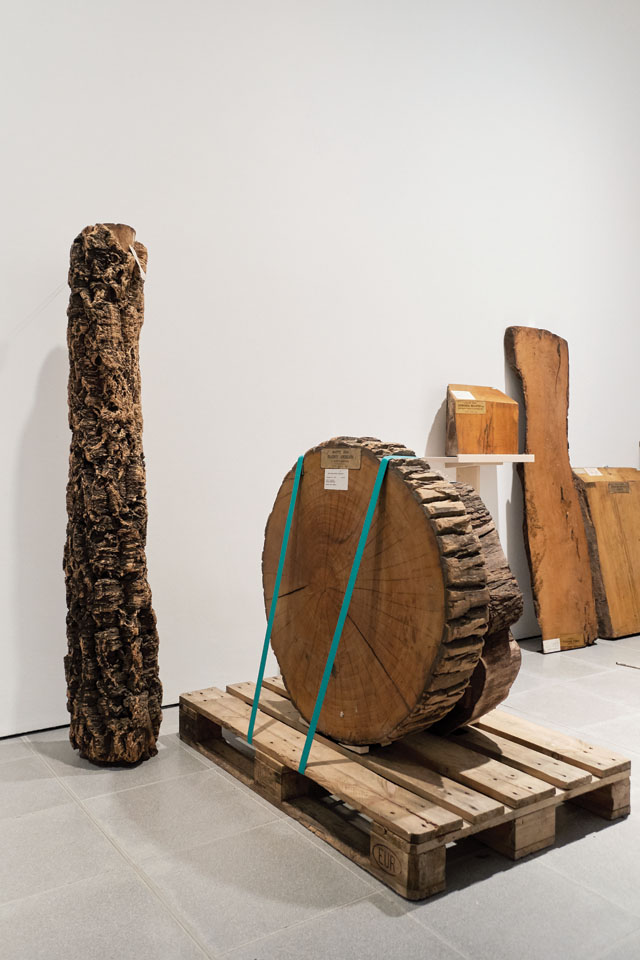 "People think we're playing here with the idea that we shouldn't use trees because they are living – but that isn't what we are saying. What we are saying is that actually we construct things with trees, so when we produce things it's not us shaping wood and the trees being non-participating [tools] in this process. Trees participate in different ways. We simply think that there is large scope for intervention, which already exists, where designers can think and operate and design not only for humans but also for living non-humans."
With Formafantasma's recent appointment as heads of Geo Design, a new Master's course at the Design Academy of Eindhoven, the duo is looking to pass down the knowledge obtained from their research to a younger generation.
"Education for us is another outlet as part of our work, where it is not only about us but also about others. I think in the professional life of every person you have ideas that are larger than your own work, and education allows you to explore those issues and those ideas," says Farresin. He adds that today the concerns of young design students go beyond that of the production of objects, aligning more fundamentally across political, ecological and gender-related concerns. Farresin stresses that this does not mean design schools should stop making products; however, the reality is that design students today require greater reasoning behind designing products, and it is something that is "extremely interesting to witness", he admits.
"It is a very interesting moment for design because I would say that – even for designers who are already in the discipline – we are almost not ready for this level of complexity and engagement. So, there will be a lot of mistakes and a lot of naïveté for some years, but it doesn't really matter because the discipline will develop according to these needs, which are larger than developing products. It is an inevitable step."
Read more: Willo Perron discusses the new cultural zeitgeist in design