"We cannot ignore waste," begins architect Vinu Daniel, founder of Wallmakers, an architecture practice based in Kochi, India that is committed to building using only mud and waste materials. "One must start thinking that maybe waste is a new material because it is all we may have in the future. We must prepare ourselves for the day when the resources we take for granted may no longer exist."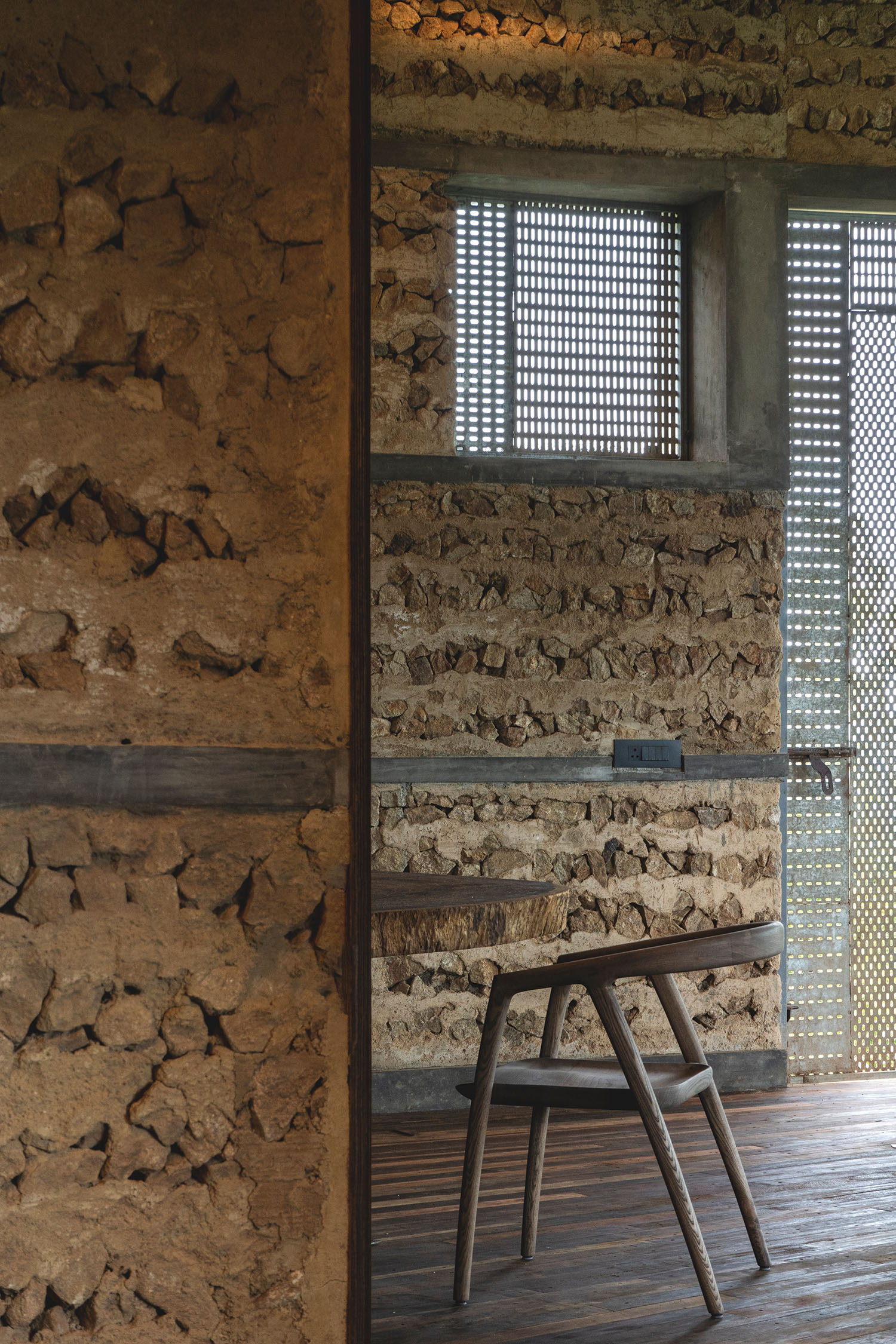 "All our earlier settlements have always been made of natural materials. But the sad fact is that today, less than thirty percent of the world's population live in buildings made of earth, even though it is a more sustainable and durable material; the blame of which may be solely placed on the advent of industrialisation and a widespread demand for 'cement' houses," he continues. "We, at Wallmakers, have devoted ourselves to the cause of using mud and waste as chief components, to make structures that are both utilitarian and alluring."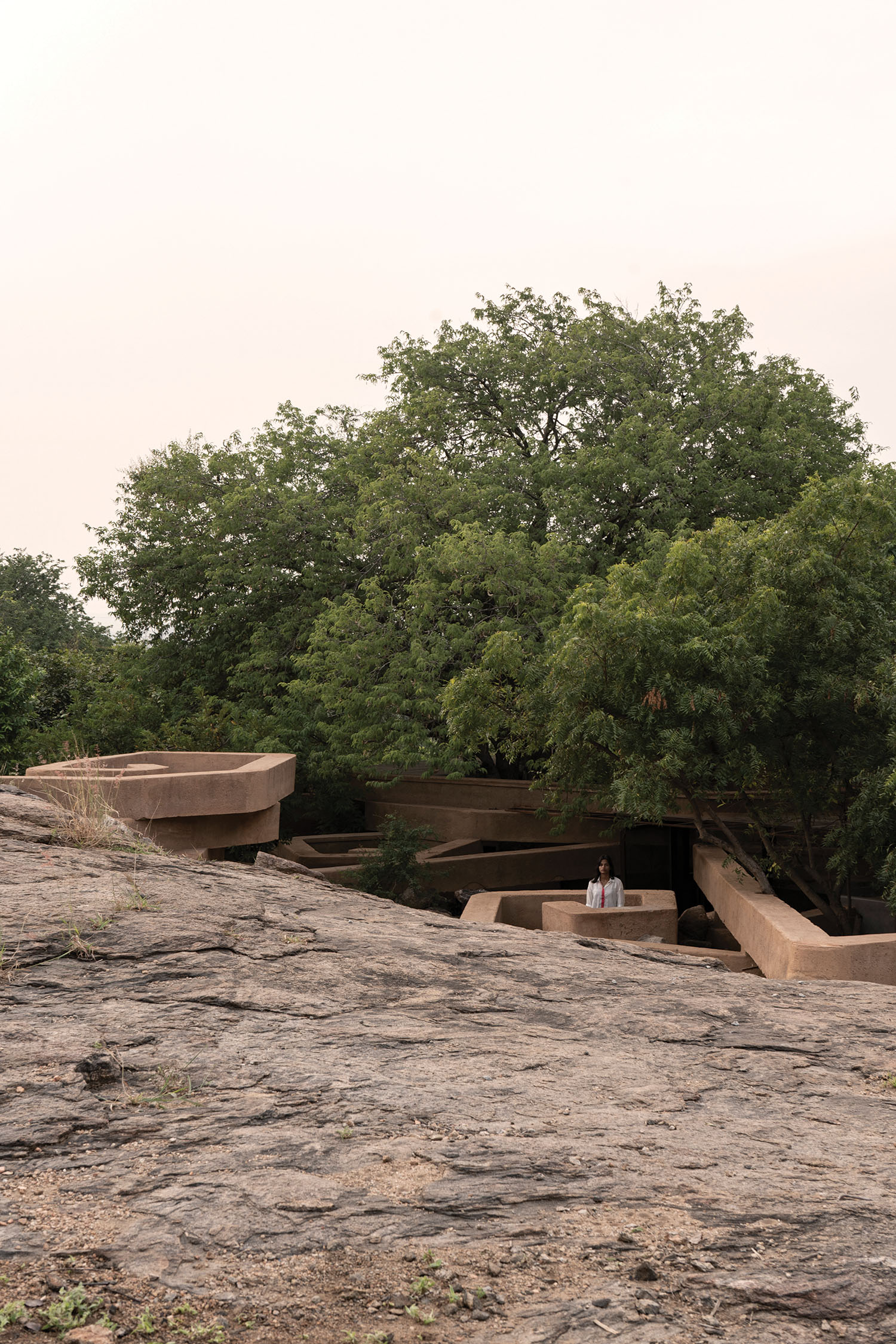 Born and raised in Abu Dhabi – and aspiring to become a musician – Daniel's dream career took a backseat at the insistence of his family that he find a 'conventional profession'. As a result, Daniel decided to move back to his hometown of Kerala to study architecture at the College of Engineering, Trivandrum, imagining it to be a creative space to express himself.
"Within a year or two, I was angered by the pedagogical framework within which conventional architecture was taught," he shares. "Adjusting to it was difficult, and I felt that architecture had become all about satisfying one's ego." It was during this time of disillusionment that Daniel had a chance meeting with pioneering British-Indian architect Laurie Baker in his fourth year of college. "[This meeting] played a critical role in making me fall in love with architecture," Daniel remembers.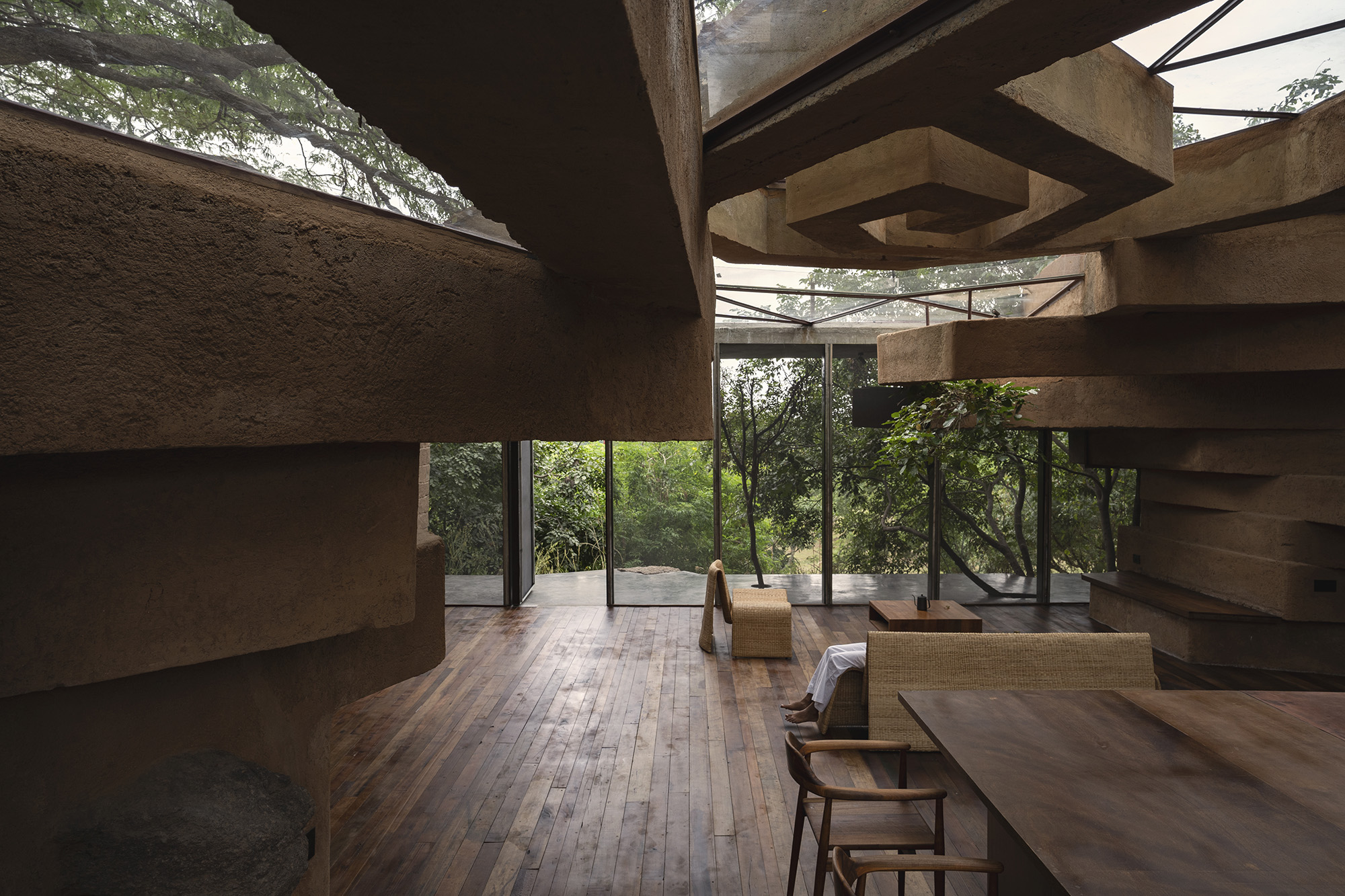 Baker taught him that architecture can, in fact, symbiotically coexist with nature. He also revealed to Daniel some of the wisdom told to him by the revolutionary Mahatma Gandhi, about the need to build for ordinary people in need, living in villages and in the congested areas of cities. "One of the things that Gandhi said [that] has influenced my thinking," Daniel shares, "is that the ideal house in the ideal village should be built using material that is found within a five-mile radius of the home.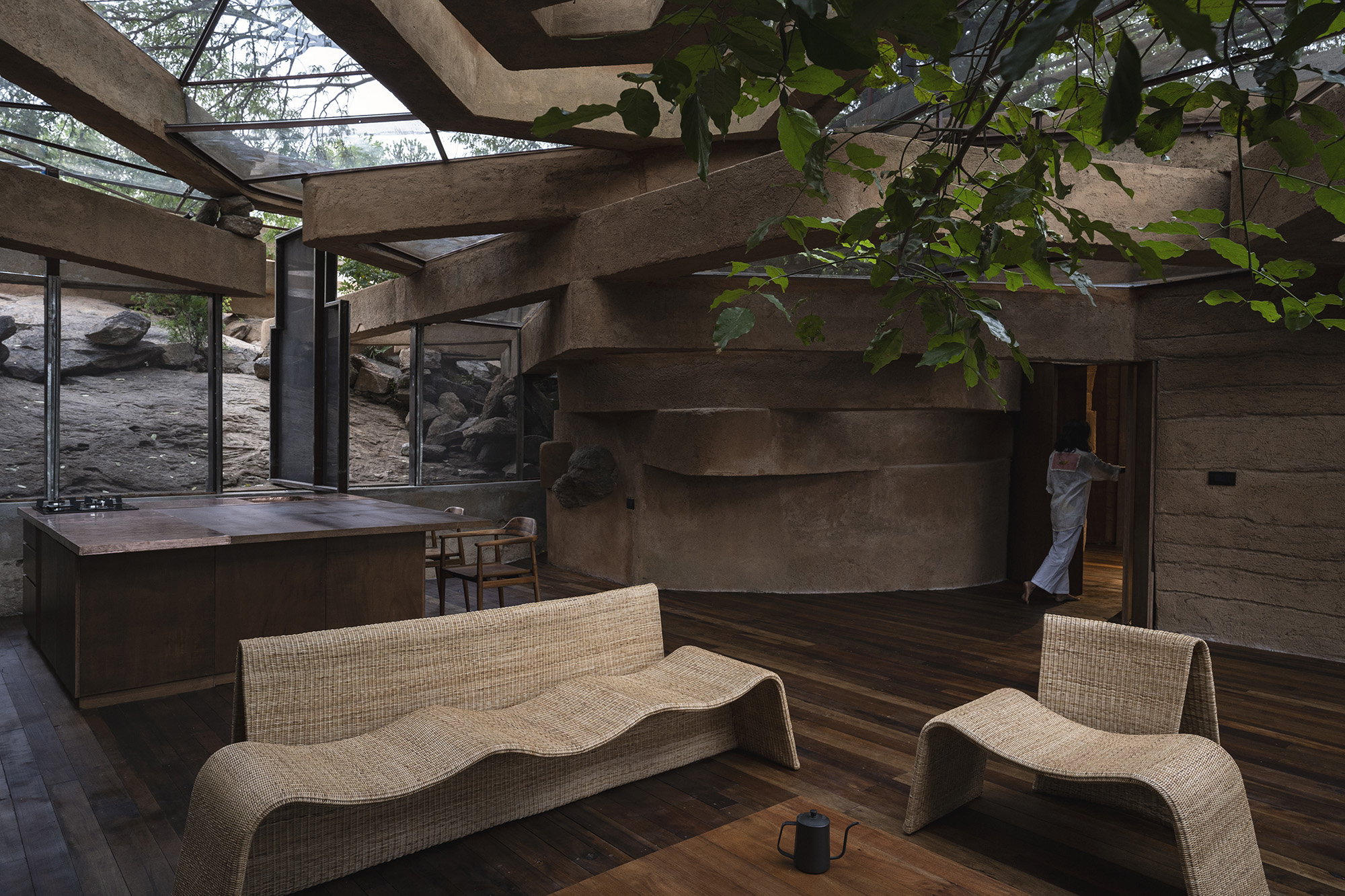 Upon concluding his architecture degree, Daniel travelled to Auroville, India where he trained under Satprem Maïni, director at the Auroville Earth Institute in CSEB, learning about Nubian building techniques and vault-making. It was during this time that Daniel worked on rehabilitation projects in the Tsunami-stricken areas of Tamil Nadu. Returning to Pondicherry (Puducherry) in 2007, Daniel started Wallmakers, where for many years he practiced building with only mud blocks. 
Things changed when one client commissioned a home on a site that was once a dumping yard for construction waste, encouraging the architects to question how the waste around them could be utilised for the project. "That's when we did our research and first came up with the 'debris wall' and later the 'shuttered debris wall', which are our patented techniques now," Daniel remembers. "Once again, it's coming back to the Gandhian philosophy of utilising materials found within a five-mile radius. In India you will find lots of waste material like plastic and construction debris strewn around the cities everywhere we go."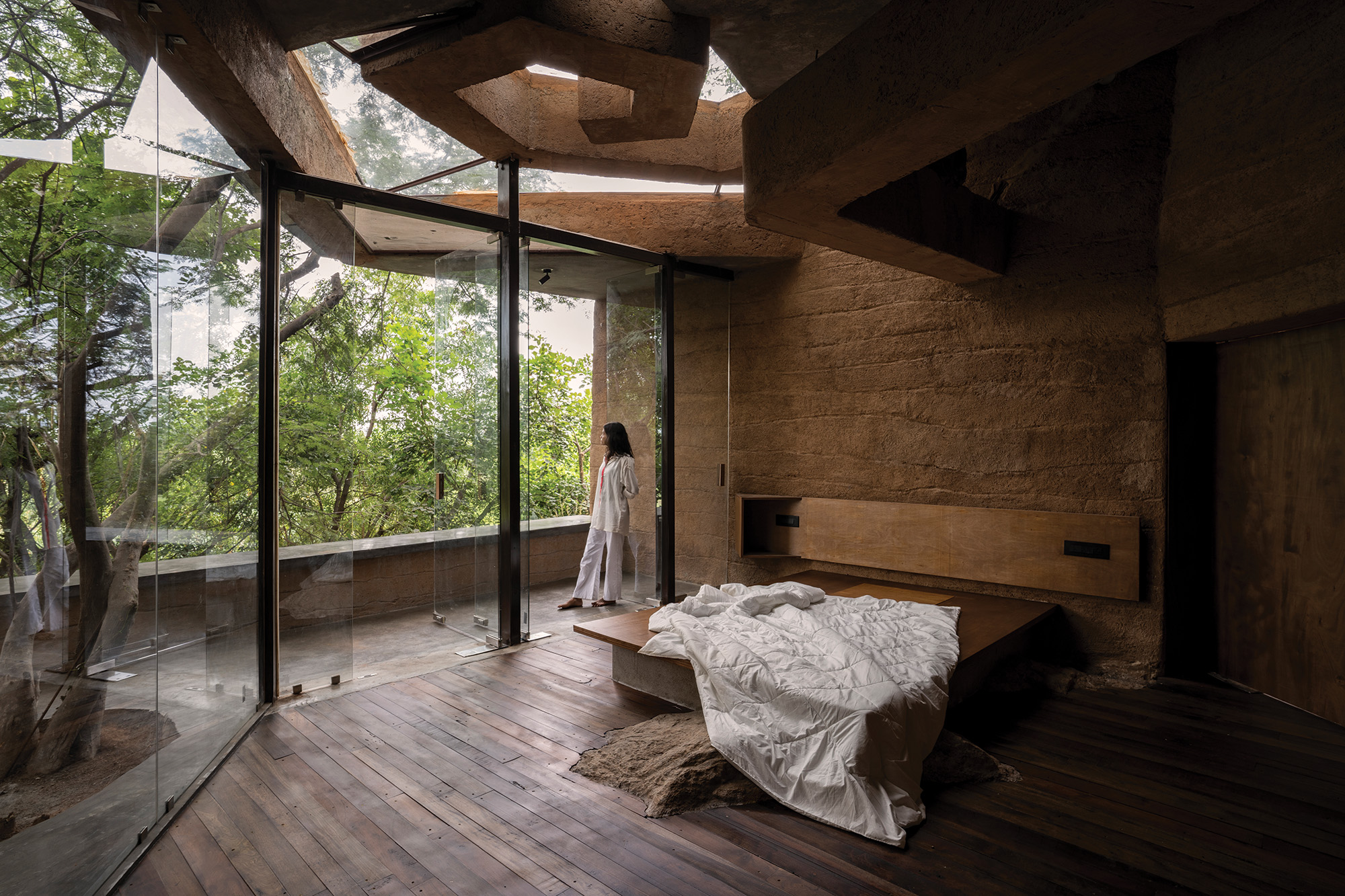 Wallmakers' latest project is called Chuzhi (meaning 'whirlpool' in Malayalam), whose premise is about understanding how one can build on sites that are generally deemed 'unsuitable' for construction; in this case, it being a steep rocky typography with large trees and thick vegetation. 
"In current times, when people are obsessed with achieving beautiful scenic views from their homes, and less concerned with how their houses end up looking like unnatural eyesores in beautiful virgin landscapes, our concept here of 'camouflage architecture' [allows the] buildings to stay hidden and merge seamlessly with the existing topography."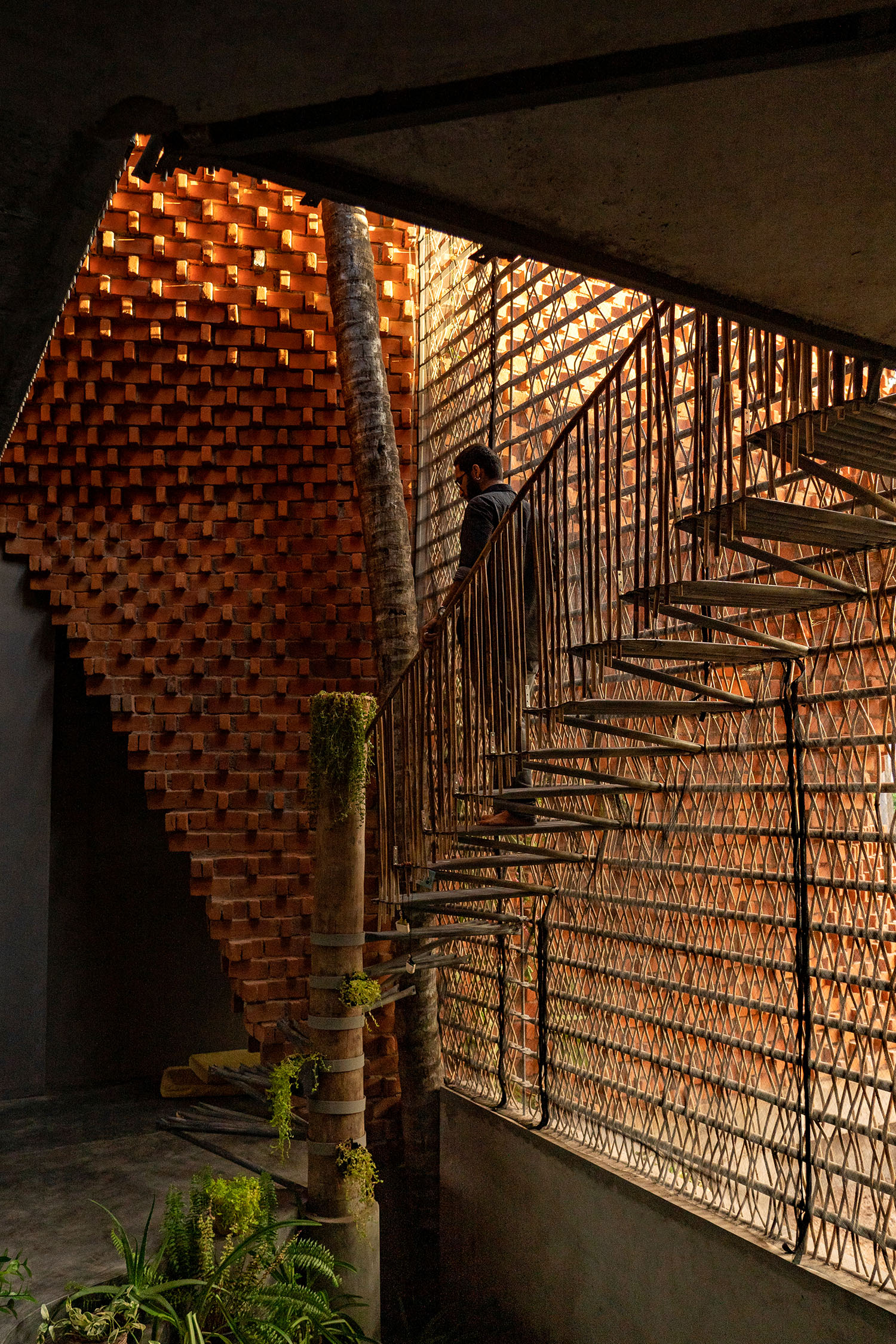 The home consists of 'swirls' of precast poured debris earth composite bottle beams, fashioned from 4000 discarded plastic bottles, designed around the three large Tamarind trees on site. The idea was to make a subterranean home that would originate from the rock bed, forming multiple whirls around the tree and adjoining to create a secure private space below for the residents, as well as a space around the trees above to ensure that the thick vegetation and ecosystem continues to thrive undisturbed. "I strongly believe that it's better not to build rather than contribute poorly designed buildings, and it's okay to take time," Daniel muses. "Understanding the value of the material is the essence of architecture. Every blade of grass is valuable. Take your time and pray before cutting it. We are answerable to every organism on site. No matter how little we can do to protect them, we must."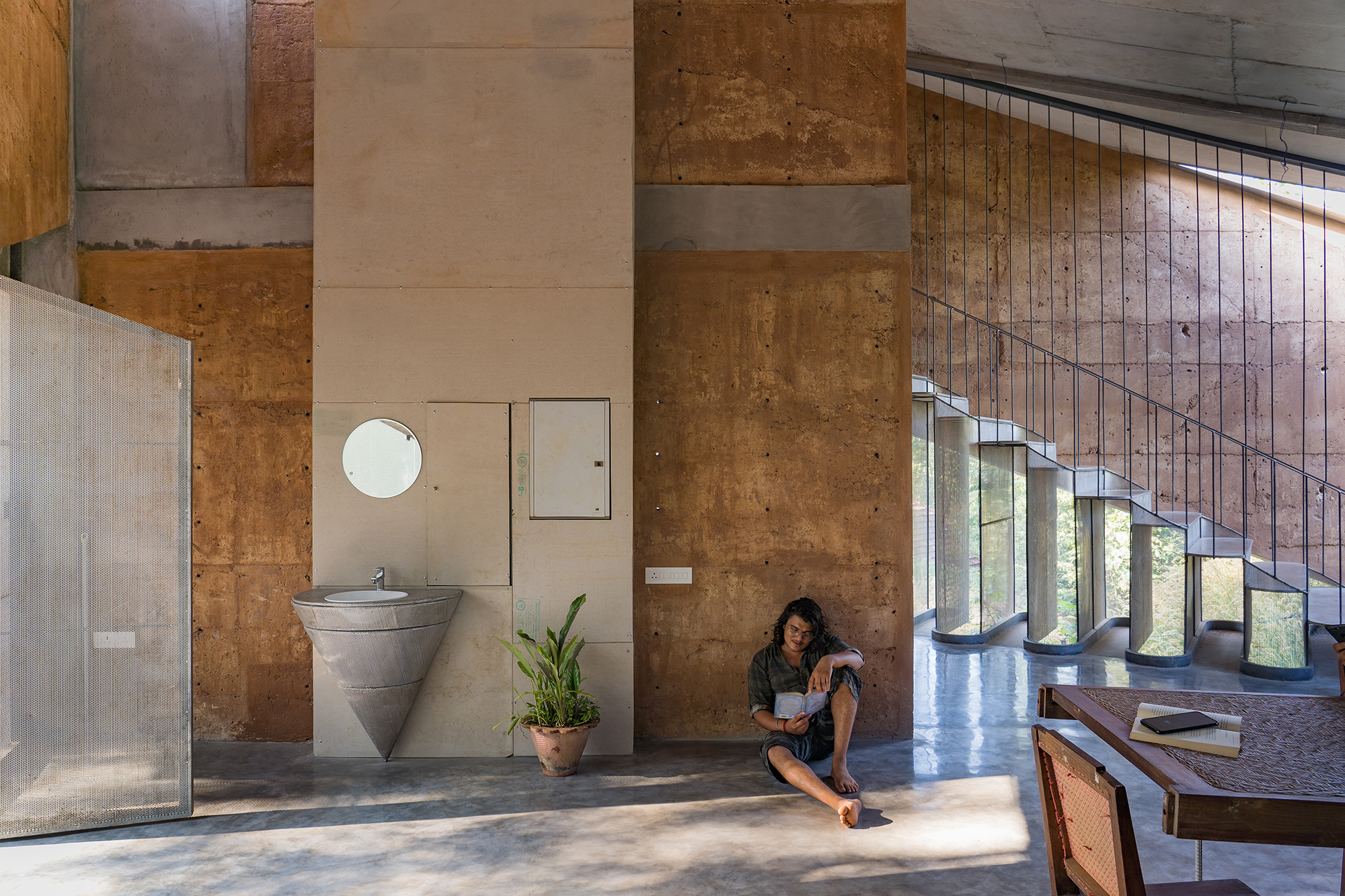 Daniel adds that those dismissing waste material and earth as secondary in quality and luxury are, in fact, in the wrong. "I believe that these false notions stem from a fact that is wire-brained in us, which is that 'waste' cannot look beautiful. Mud in today's time is associated with being 'a poor man's material'. We need to stop looking at materials with these misconceptions and start seeing them for what they are: their properties, the advantages they offer us. We do not condemn the use of any material, even concrete and steel. But it becomes a serious problem if we do not understand a material and start using it in a non-judicious manner.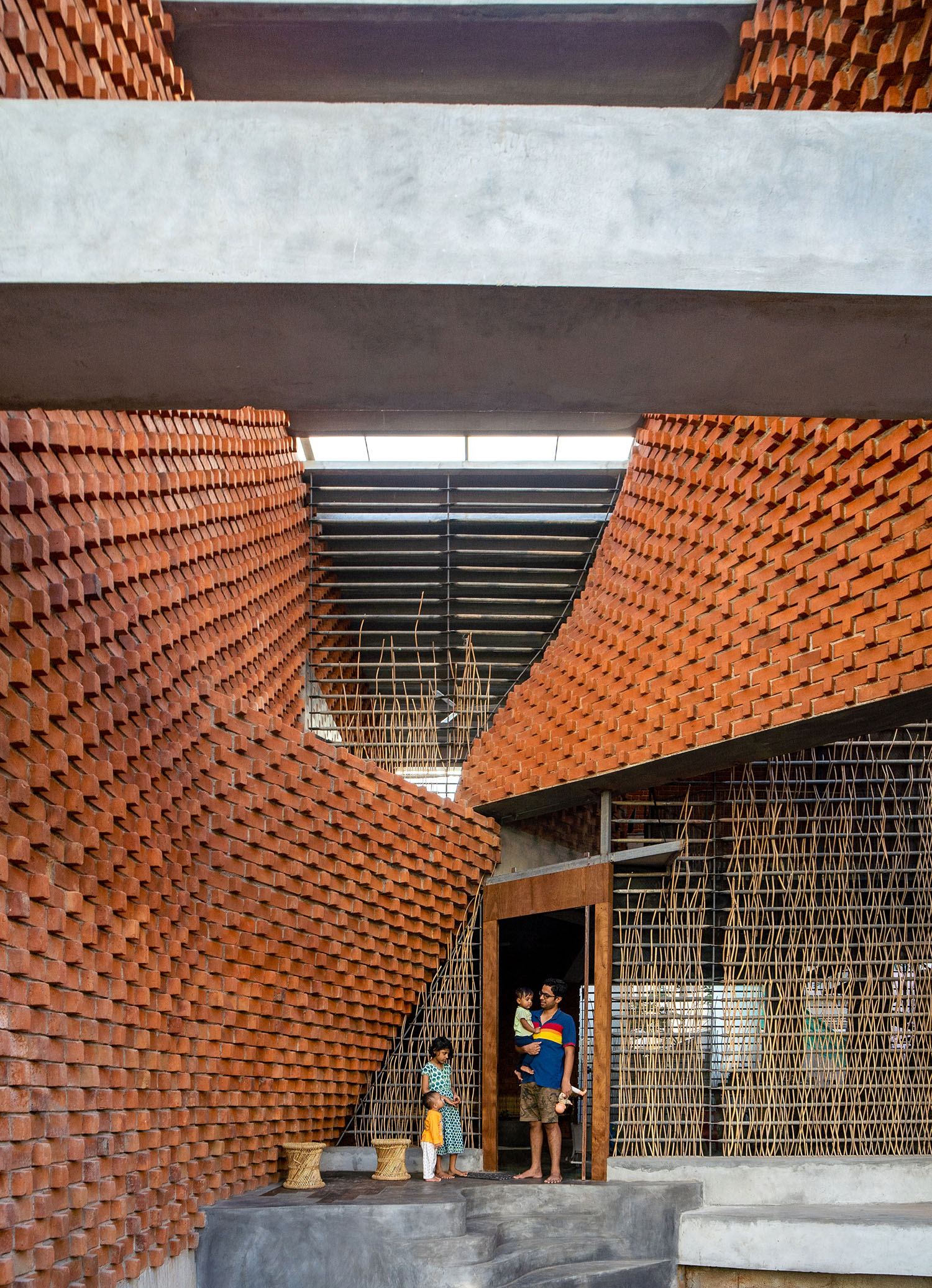 "And secondly, what is luxury?" Daniel questions. "Today the word 'luxury' has been confined to the kind of finishes clad onto buildings and interiors. But luxury can also be about the quality of space or a passively cooled building that allows you to breathe in fresh air. Sustainable architects generally tend to follow an eclectic sense and trivialise design. For me, design is paramount. The place you live in should enchant you."