Starting mid-November 2018, Inflatable Stool by Verner Panton, an exclusive re-edition of the iconic piece produced by Verpan solely for Prada, is now on sale at selected Prada stores around the world as well as on prada.com.
Selected as seating for the Spring/Summer 2019 Prada Men's and Women's fashion shows, the stool created by the renowned Danish designer wears a unique VERPAN for PRADA inscription. Light and transparent, it allows great mobility, flexibility and creativity in design and adapts to suit different circumstances and spaces.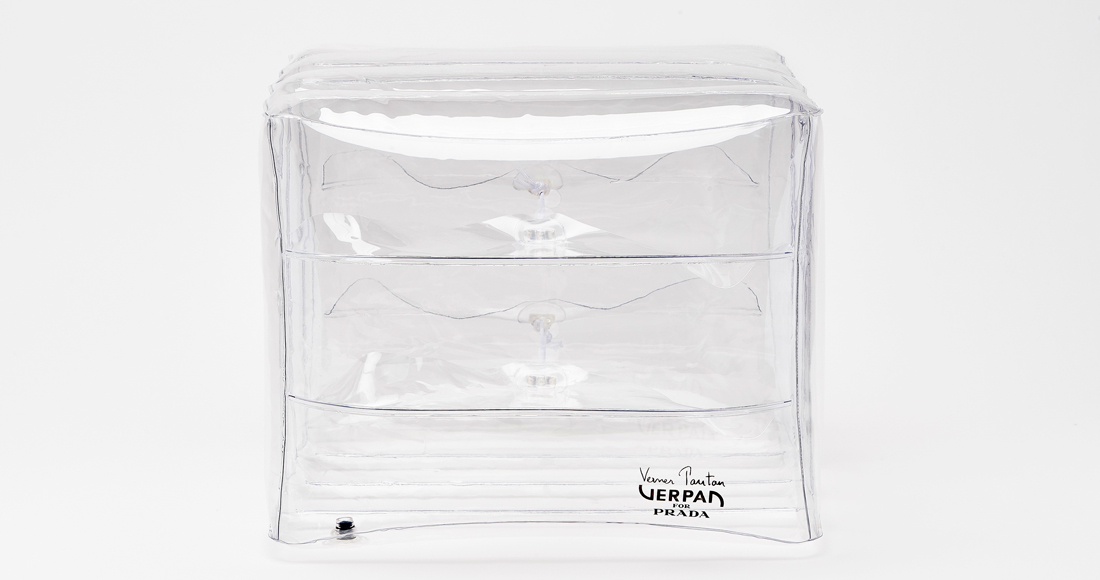 With the Inflatable Stool, Panton created an unpretentious piece that despite its unassuming presence offers an extraordinary visual quality to the seating experience, which can be described as 'floating on air'. It also displays his unique flair for thinking in systems, as the cubes were designed to be used either individually or in multiples to create a lounge or daybed.
Dimensions (without air):  L: 50 cm x W: 50 cm x H: 45 cm
A pre-order is now available on www.prada.com