A celebrated figured of modern Iraqi architecture, Rifat Chadirji's buildings are exemplary of local construction techniques applied through a modernist lens, a style he called 'international regionalism'. Chadirji devised a synthesis of form that referenced tradition, but one that hoped to modernise its architectural language by drawing from international styles while guiding the creation of a genuinely modern urban landscape for Iraq in the latter part of the 20th century.
"I set out to learn from traditional architecture, he once said, "and to achieve a synthesis between traditional forms and inevitable advent of modern technology. My aim was to create an architecture which at once acknowledges the place in which it is built, yet which sacrifices nothing to modern technical capability."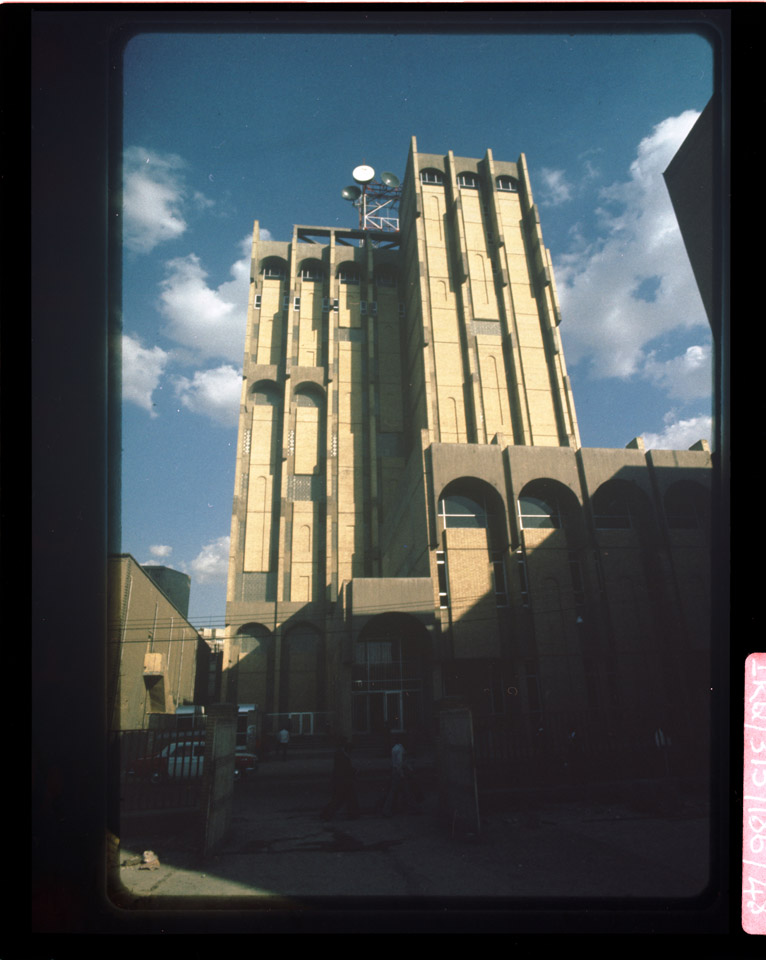 Having contributed to the realisation of approximately 100 buildings – most of which are in Iraq – many of them have since been lost. The remaining structures across the country's various cities including Baghdad and Mosul stand as markers of the late architect's legacy, which goes beyond physical constructions. His contributions to architectural education in the Arab world and internationally as well as his photographic documentation of regional architecture further establishes his influence.
The Central Post Office (pictured) is an example of Chadirji's functional and contextual approach to architecture, completed in 1976 in Baghdad. The 10-storey tower comprises the main communications facilities in the city, with the four-storey, long block containing the post office with the postal hall set on the ground level and additional public services located on the mezzanine floor. The second and third levels of the building contain offices. The telecommunications block is set back from the street, while a central service tower links the two blocks. The building was bombed during the Iraq War in 2003, after which it was minimally repaired and has since been preserved as an important monument of Iraq's modern architectural history.
His other notable buildings, developed through his architecture practice Iraq Consult, include the Tobacco Monopoly Headquarters and the Hamood Villa in Baghdad, as well as the National Insurance Company in Mosul.
Chadirji was elected Honorary Fellow of the Royal Institute of British Architects in 1982. He eventually left Iraq for good in 1983, when he was offered a teaching position at Harvard. Later, Chadirji was awarded the Chairman Award of the Aga Khan Award for Architecture in 1986, as well as being elected Honorary Fellow of the American Institute of Architects in 1987.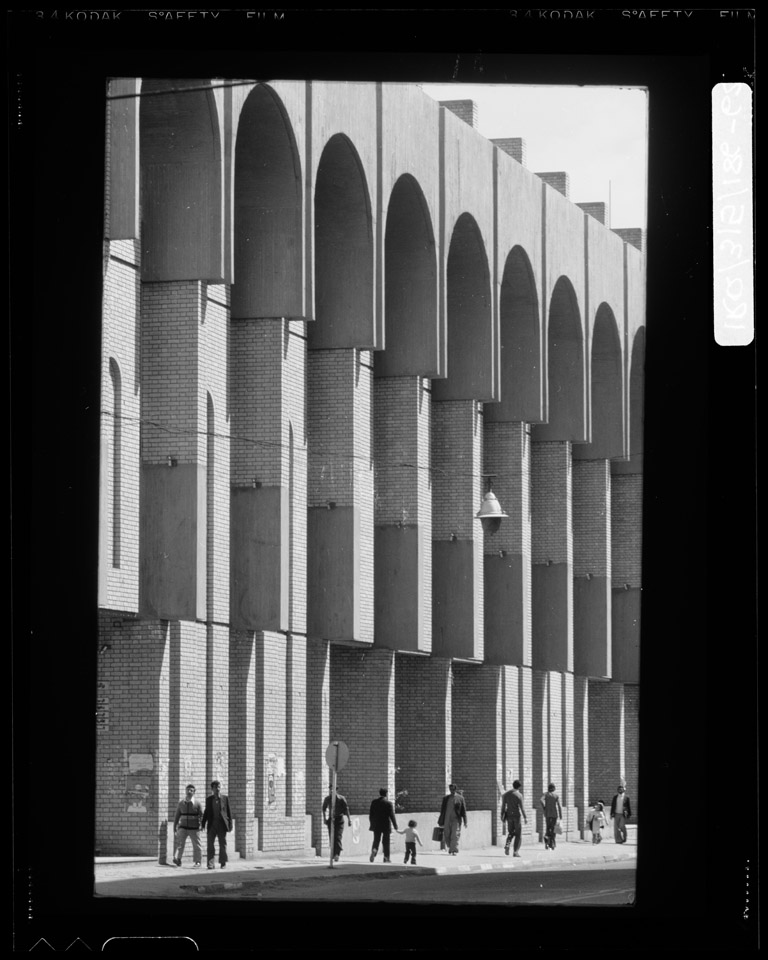 On April 10, 2020, Chadirji passed away after contracting the novel coronavirus. In an email announcing his death, Nasser Rabbat, Aga Khan professor for Islamic Architecture at MIT, described Chadirji as "one of the most influential shapers of modern Baghdad and an original theorist of architecture with a broad historical and cultural breadth". Chadirji's legacy continues to live on through his many buildings, photographic documentation and publications; and in the many fond memories of those who knew the legendary architect.
This article was originally published in the June 2020 Home Issue of identity.