identity is pleased to announce the shortlist for the sixth annual identity Design Awards 2020, which is set to take place on 4 November in Dubai, UAE.
Over the coming weeks, we will be releasing this year's shortlisted projects.
The Interior Design – Health & Wellness category recognises any interior space dedicated to health and well-being including spas, gyms, yoga and meditation studios, salons and healthcare centres. 
Here is the full shortlist for Interior Design – Health & Wellness: 
Studio Republik by Lulie Fisher Design Studio – Dubai, UAE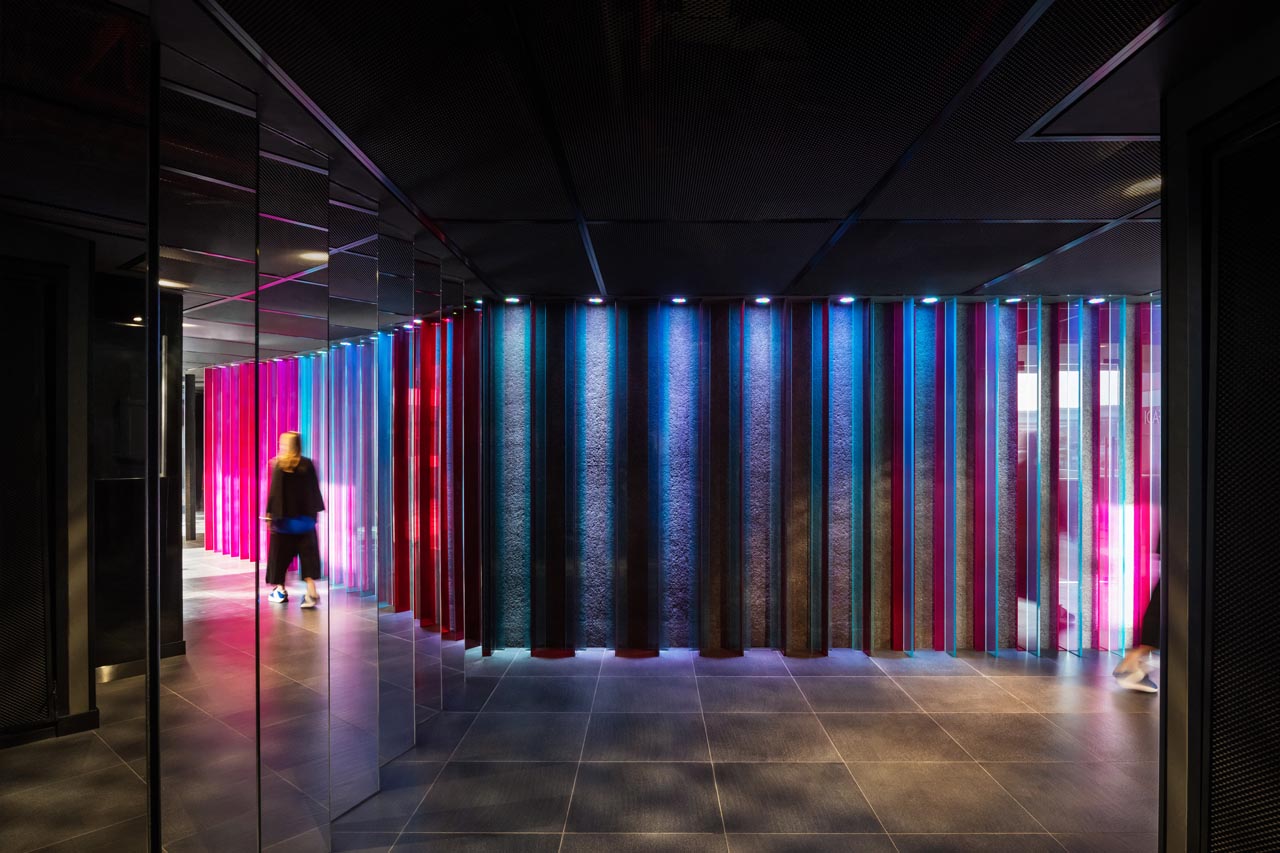 Studio Republik is 5,500 sqm immersive, state-of-the-art community including facilities for music, drama and dance, as well as spaces tp enhance the body's capabilities with nutrition, rehab and prehab, personal training, as well as strength and conditioning. The main design inspiration was rooted in the brief which asked for a dynamic and visually stimulating backdrop for all the studios and circulation spaces. The interiors for each space utilises sleek modern and industrial materials, such as black or teal perforated metal, warm timber, marble, fluted glass and bold colourful glass which are all complemented by the subtle or dynamic lighting individually suited to each space.
Chalk by Studio M – Dubai, UAE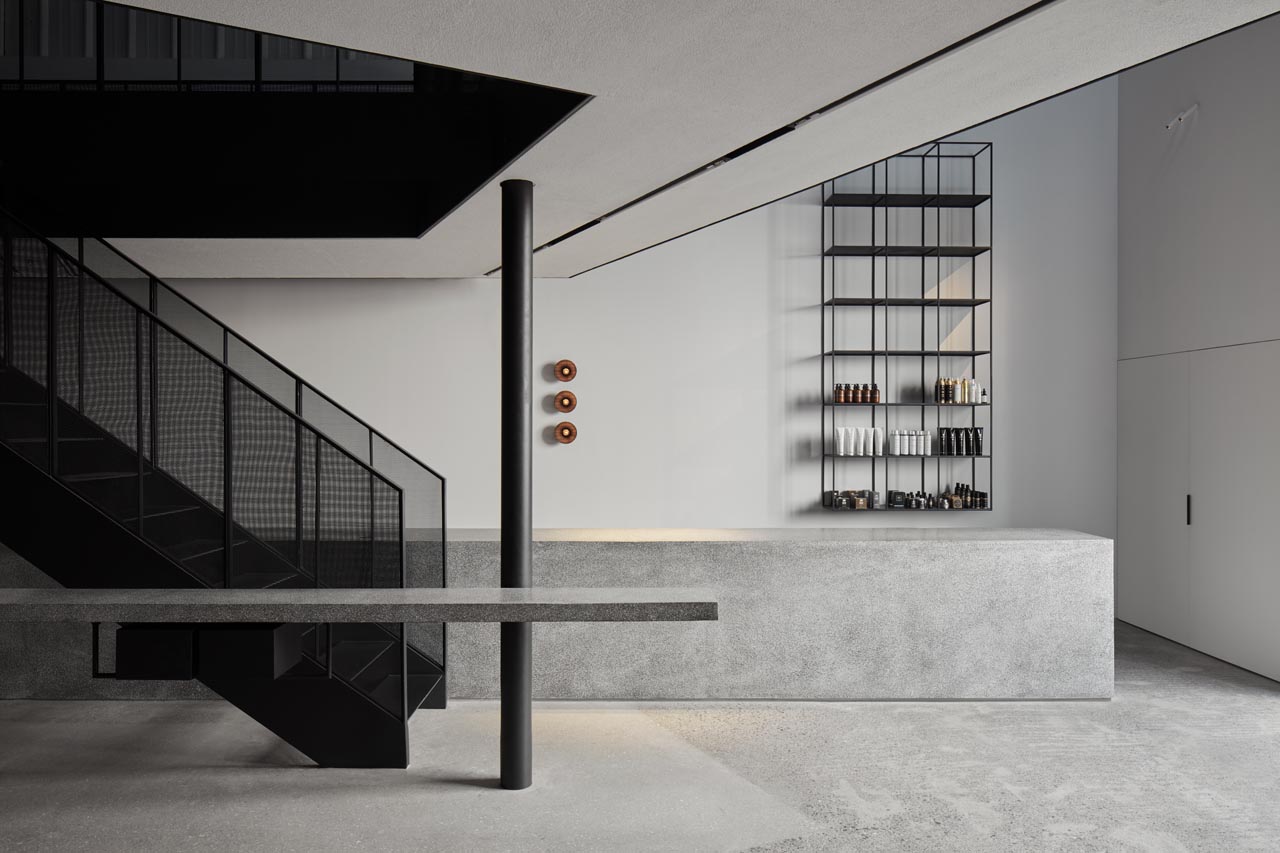 Located at Dubai's emerging design district, Al Serkal Avenue, Chalk Salon is positioned to attract a younger crowd of design enthusiasts and creatives to a space that celebrates diversity and individuality. Inspired by the salon's philosophy of empowering creative expression, the salon was designed to respond to Chalk's unapologetic bold branding with strong lines and dark steel accents. The materiality and palette of the space is otherwise kept neutral, with clean walls, light concrete floors and custom made terrazzo counters that add texture to the space. A unique feature of the salon sits behind a pink curved revolving door. Reminiscent of a piece of chalk, the cylindrical door rotates to reveal a space of mirrors and interactive lights that allow customers creative freedom to film videos and snap photos of their latest looks.
Train Gym by L.S. Design – Dubai, UAE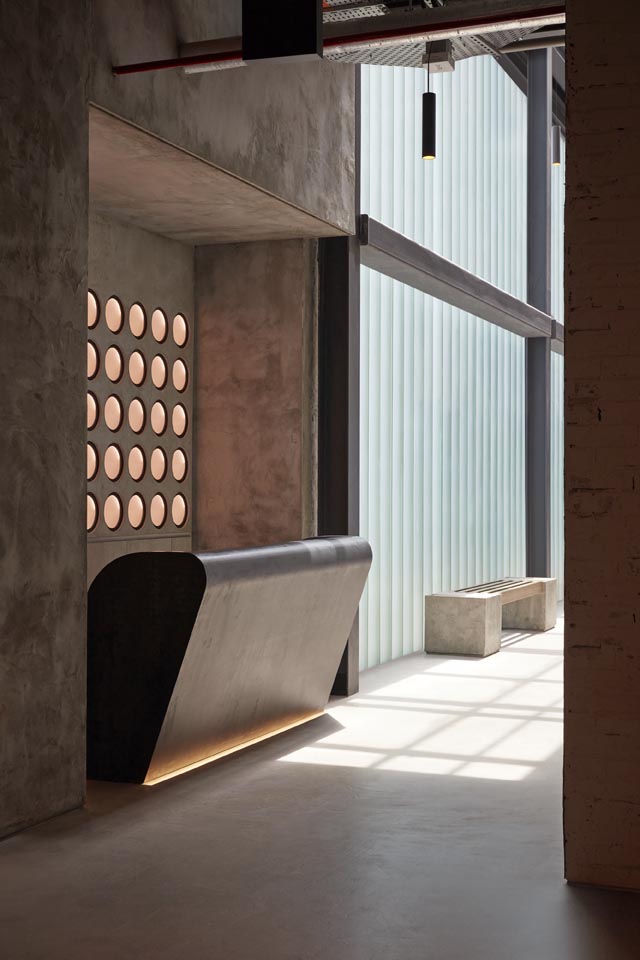 The Train Beach Club is a mixed-use facility born from a repurposed beach club has been converted into four separate, distinctively related spaces with unique identities; a professional gym, restaurant, café-bar, and nightclub. Following the existing architecture of the development, the client's desire was to develop an "industrial chic" feel. Design elements and details take their ques from materials accordingly where spaces are accented or framed under floating light fixtures.