From interior designers and architects to product designers and makers, here are the 50 regional talents on our radar this year
---
AAU Anastas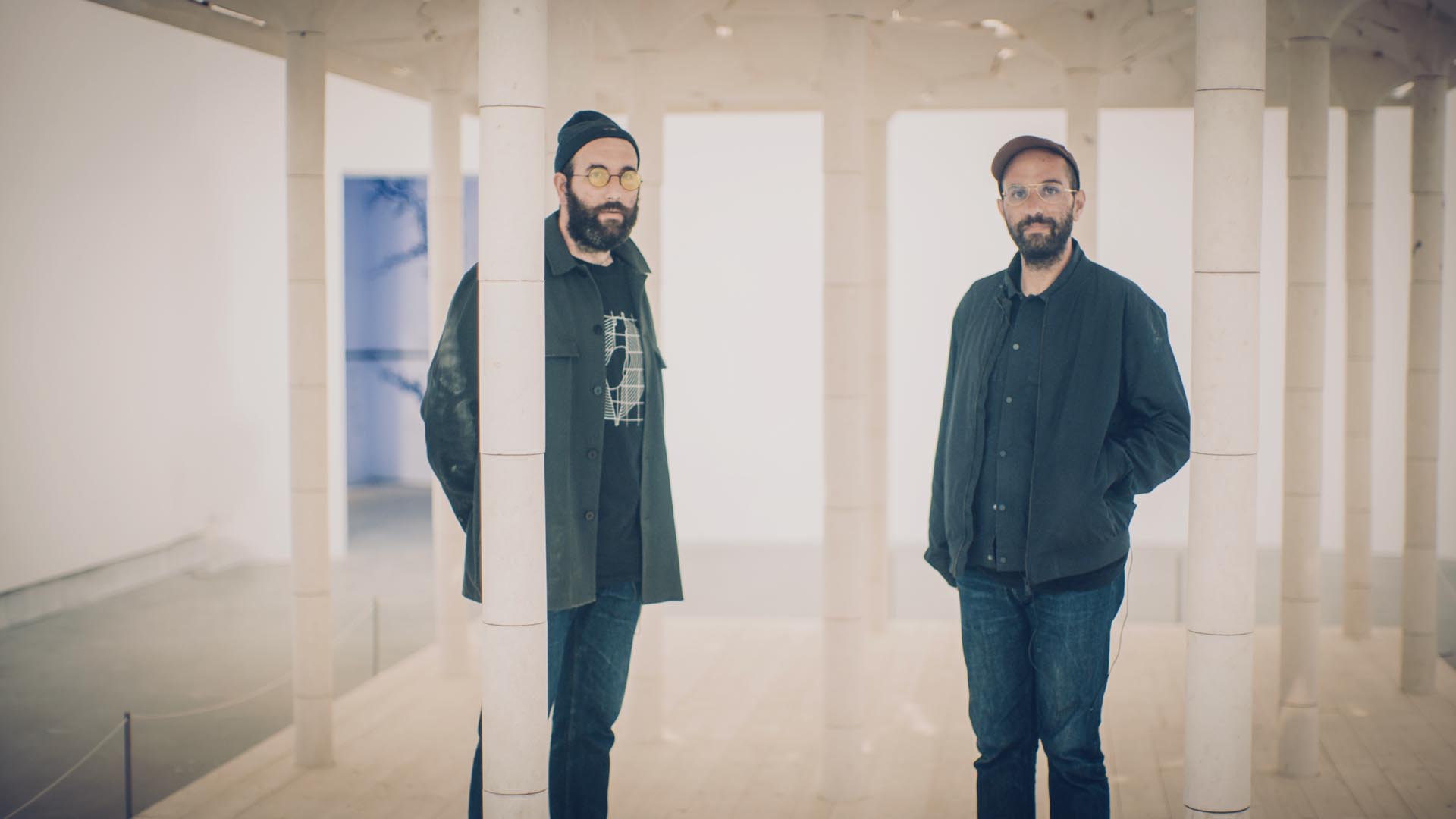 AAU Anastas – led by brothers Elias and Yousef – continues to assert the value of Palestinian stone and craftsmanship through material exploration and contemporary interventions, such as with its ongoing Stone Matters project which was part of the last Venice Architecture Biennale. Largely inspired by the power of community, the multi-creative duo also has a research arm called SCALES, a radio station called Radio Alhara as well as a product arm, Local Industries, which opened its first permanent space in Amman this year.
Abdalla Almulla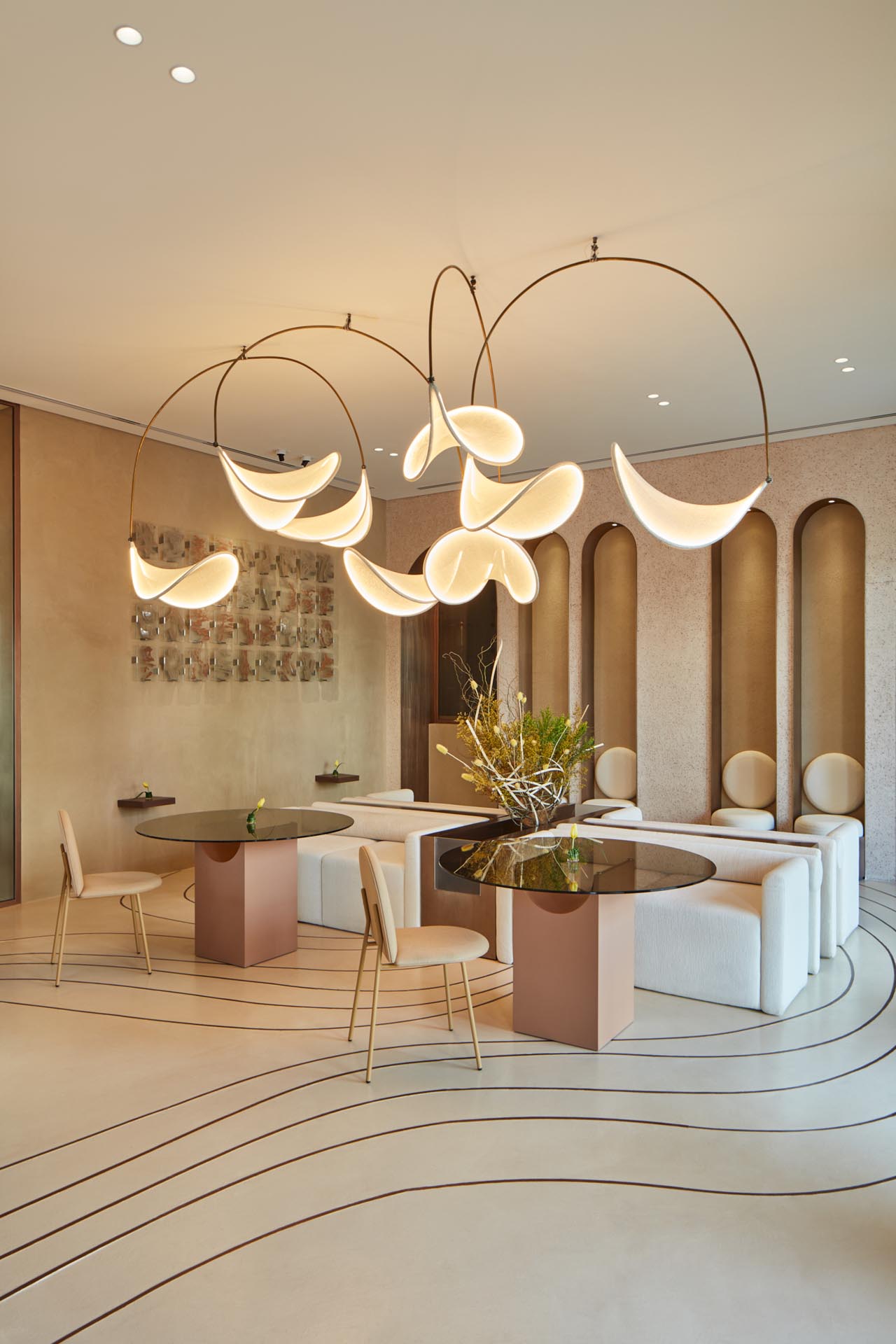 Emirati designer Abdalla Almulla's design language is as poetic as it is contextual, revealing cultural narratives and customs from the UAE through a contemporary reinterpretation for a wider, global appeal. The young designer – who is the founder of design studio MULA – has an eclectic portfolio, including a Bedouin-inspired café in Dubai and wall tiles designed for Expo 2020 Dubai, and is currently working on a series of residential projects and a co-living building in Sharjah. 
Adrian Pepe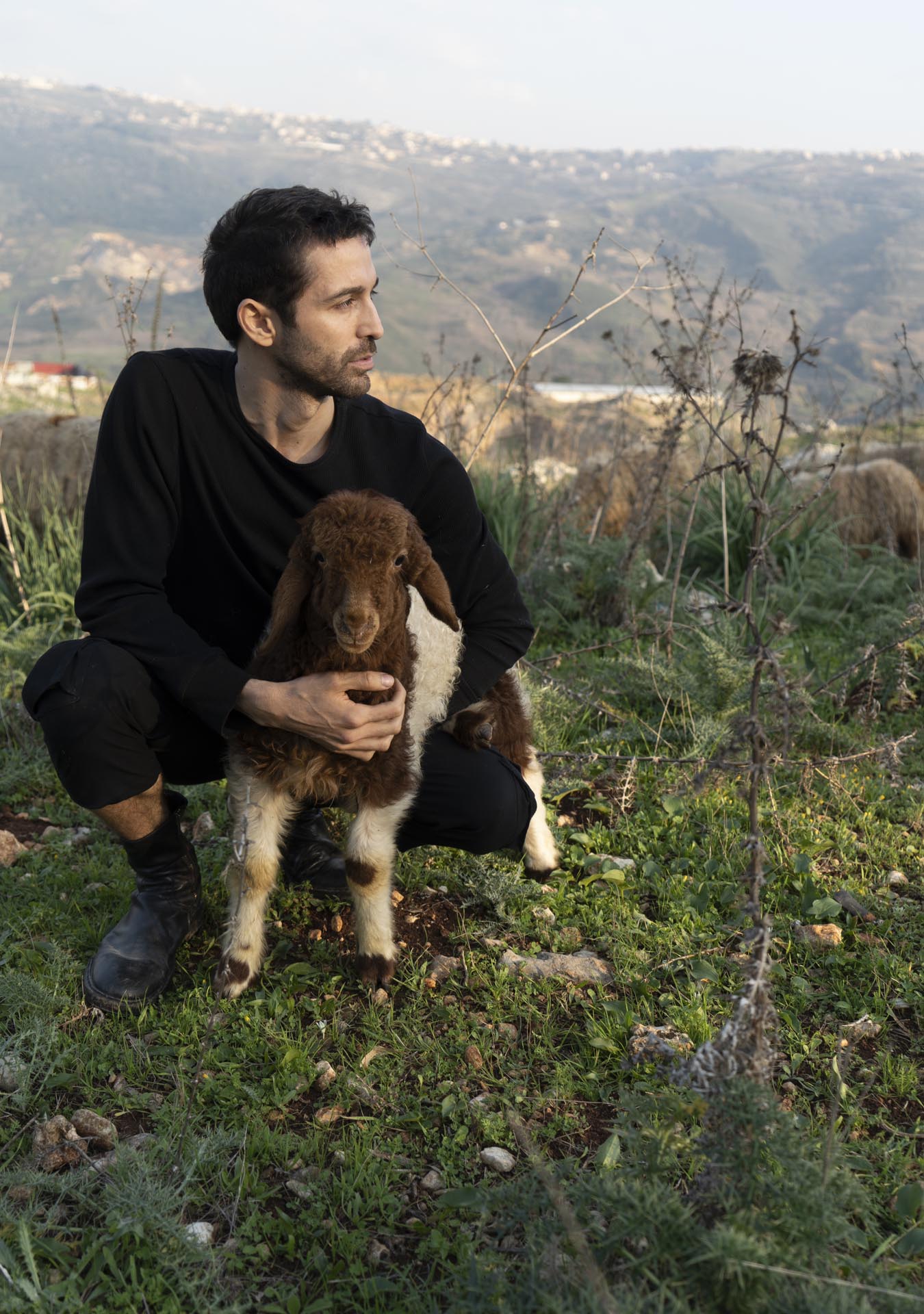 Beirut-based Adrian Pepe is a fibre artist whose works focus on craftsmanship through a sociopolitical and ecological lens. His latest project, Entangled Matters, used Awassi wool from the Levantine region and was exhibited as part of Beirut Concept Store during Downtown Design, while his upcoming project will explore the Palaeolithic pigment, ochre. Pepe's integrated approach interweaves culture, history and performance with art, fashion and interiors, with the aim of widening the discourse on materiality and our morphing cultural landscape.
AGi Architects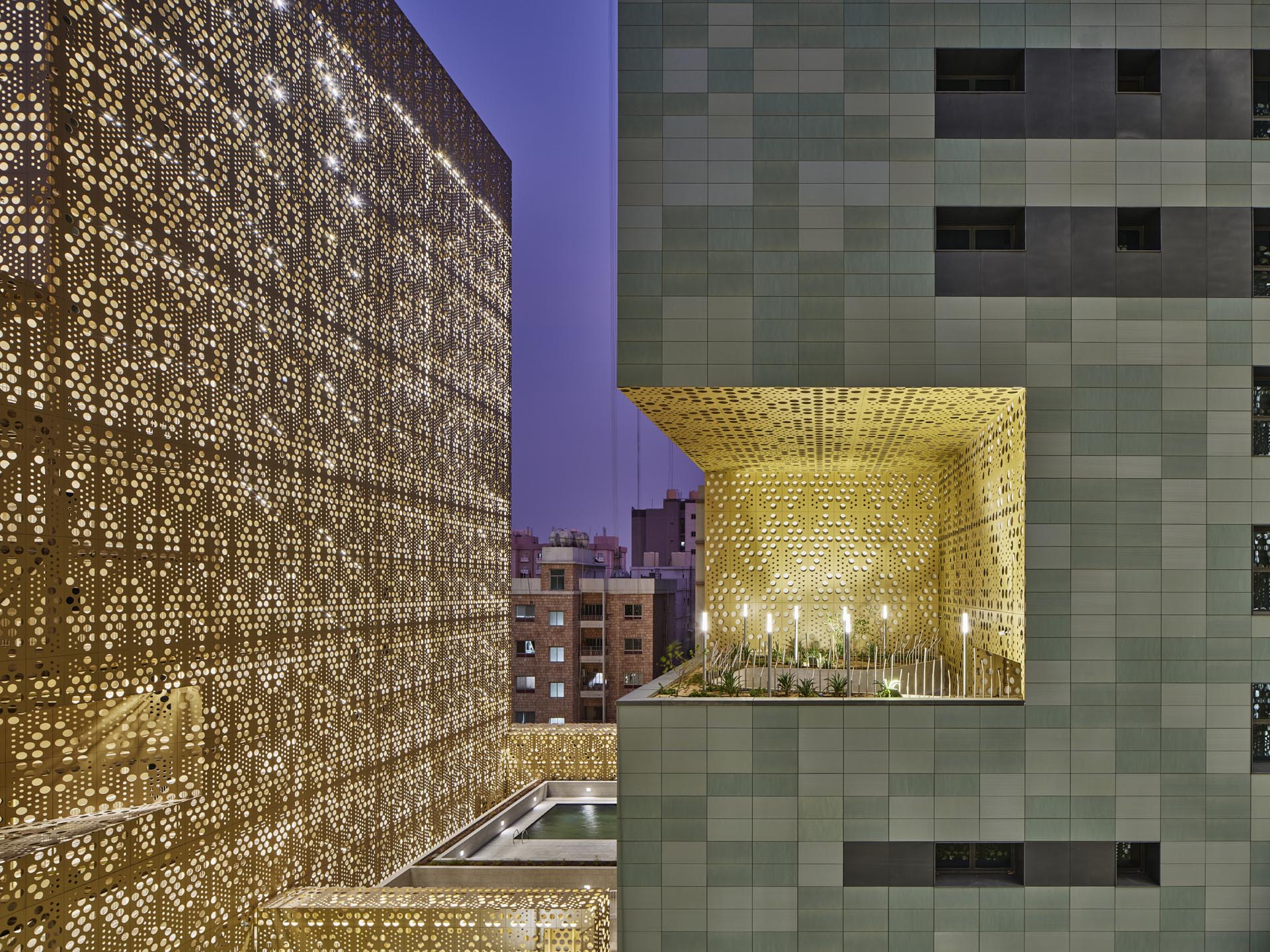 Based between Kuwait and Spain and founded by architects Nasser Abulhasan and Joaquín Pérez-Goicoechea, AGi Architects has long retained its focus on innovation, sustainability and social intervention through research and a rich roster of regional and international projects. While continuing to leave a pivotal mark on Kuwait's urban identity through projects that merge Islamic culture with a Western lifestyle, the architects also place community building at the forefront, such as with the perforated residential tower in Kuwait, as well as the Opportunity Pavilion and open-air majlis for Expo 2020 Dubai. 
Aline Asmar d'Amman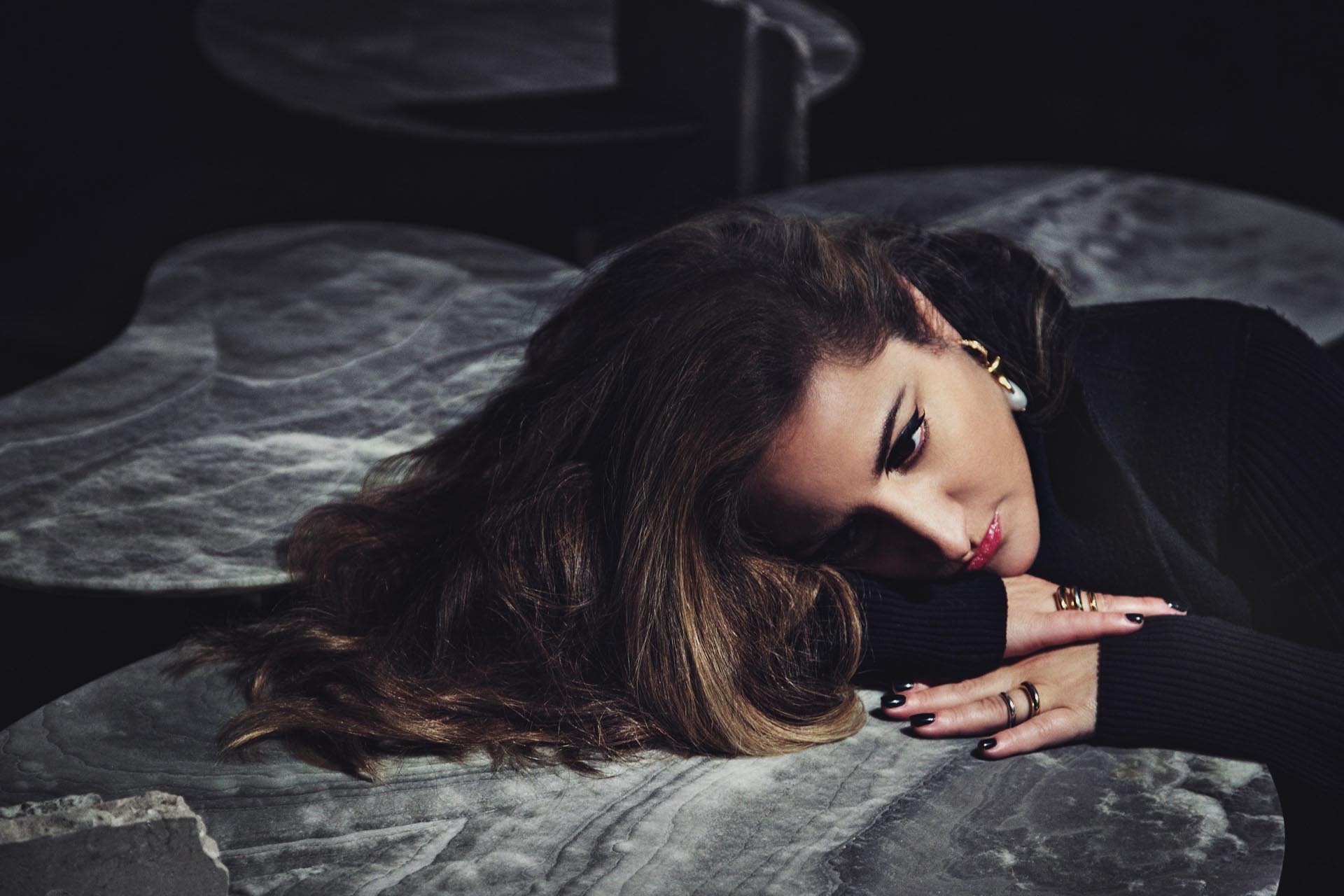 Lebanese-born Aline Asmar d'Amman is the founder of Culture in Architecture – based between Beirut and Paris – and her interdisciplinary work sits at the nexus of heritage and modernity, merging interior design, artistic direction and scenography. d'Amman is currently busy with a range of prestigious projects such as the renovation of the Palazzo Dona Giovannelli, one of the historic jewels of Venice, as well as private residences in Paris and Riyadh and a forthcoming furniture collection inspired by Georgia O'Keeffe. Her scenography for the Lebanese Pavilion at this year's Venice Biennale is an echo of Lebanon's turbulent history that also presents the unwavering hope nurtured by its people.
Ammar Basheir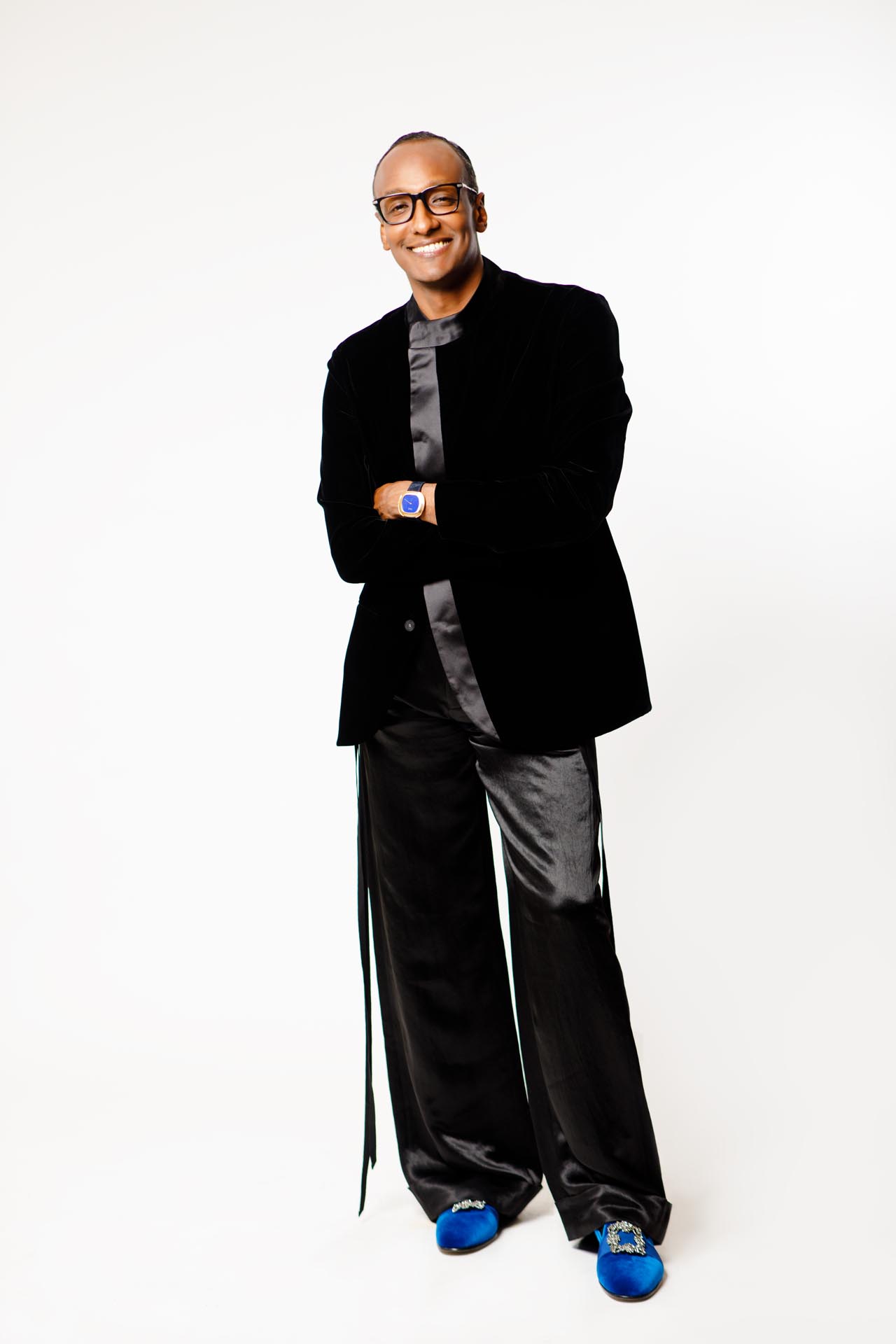 Internationally recognised for his eclectic and evocative creations, Ammar Basheir designs atmospheric spaces using the visceral language of the senses to build universal narratives across his extensive portfolio of projects. With a design philosophy that is rooted in storytelling, Basheir's deep respect for history, culture, architecture and ecology informs his designs. His singular talent stems from his ability to fuse exceptional, hand-crafted artistry with new mediums to boldly reimagine interiors and curate innovative experiences. Currently he is redesigning the interiors of one of Bahrain's oldest hotels, which embodies the work of local artisans while introducing a new sense of opulent materiality through organic elements.  
ANARCHITECT 
A boutique design studio with offices in Dubai and London, ANARCHITECT has made its mark in the Middle East through its context-driven, contemporary approach, such as with the acclaimed Al Faya Lodge in Sharjah that has set a benchmark for architecturally driven hospitality. Following its passion for 'destination architecture', its most recent project, Harding Boutique Hotel, has opened in Sri Lanka and is inspired by tropical modernism. The studio is currently working on two private residential villas in Kenya and Uganda, while construction begins on its hospitality building in Saudi's Riyadh Diplomatic Quarter that uses locally-sourced rammed earth sustainable construction – one of the first commercial rammed earth projects in the region.
Anne Holtrop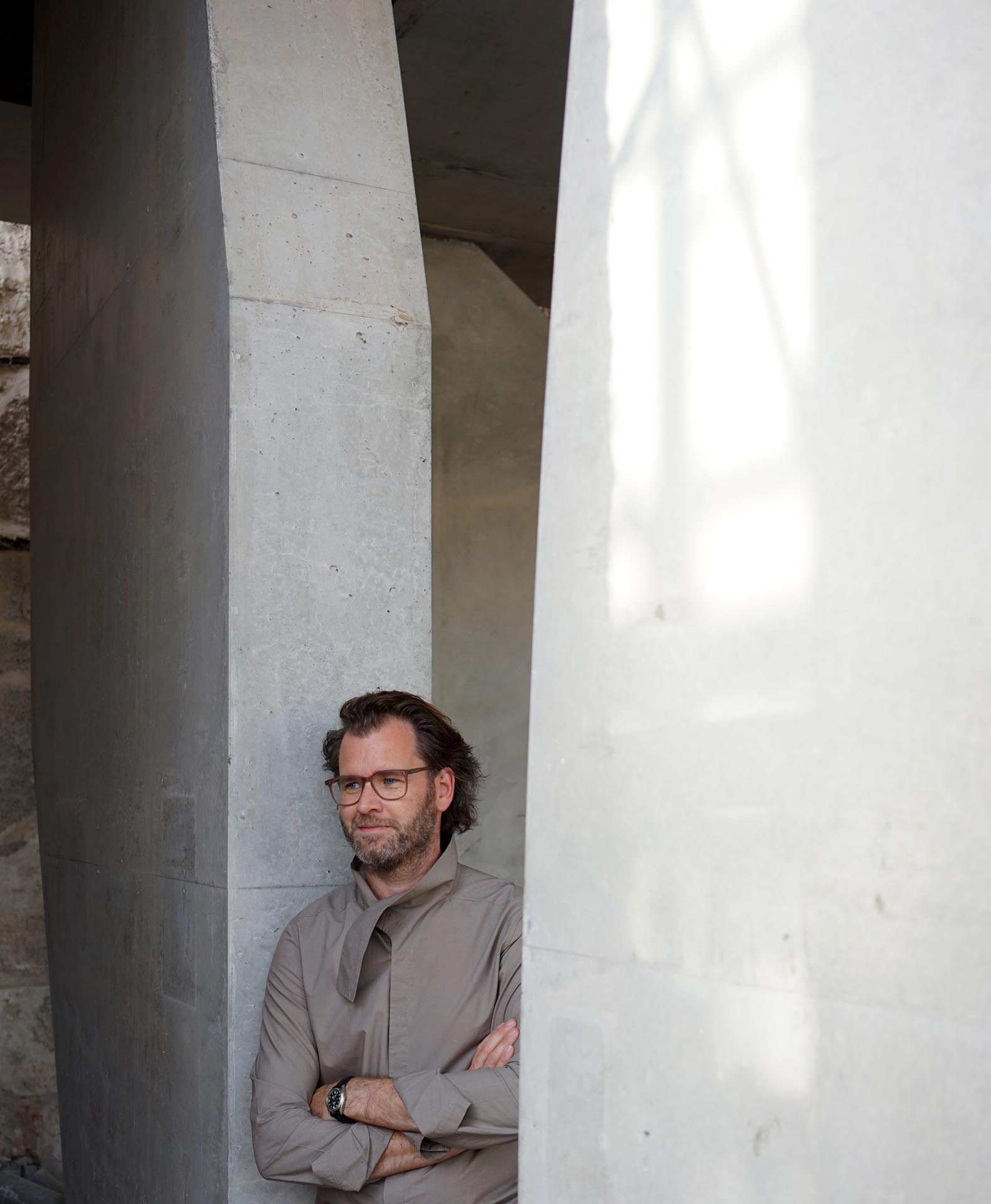 Dutch architect Anne Holtrop – who leads his eponymous studio from Muharraq, Bahrain – has made the Gulf island his home and has since completed a number of signature projects that are a reinterpretation of desert architecture, while staying rooted in the tradition of architectural and material research, which often become the protagonists of the buildings themselves. The studio's Murad Boutique Hotel is currently nearing completion in Muharraq, as are other UNESCO Heritage Site projects in the city such as Siyadi Pearl Museum and the Shaikh Isa bin Ali House. Holtrop is also working on the New Art Institute in Riyadh and designing bottles for a new cosmetic brand.
Archidentity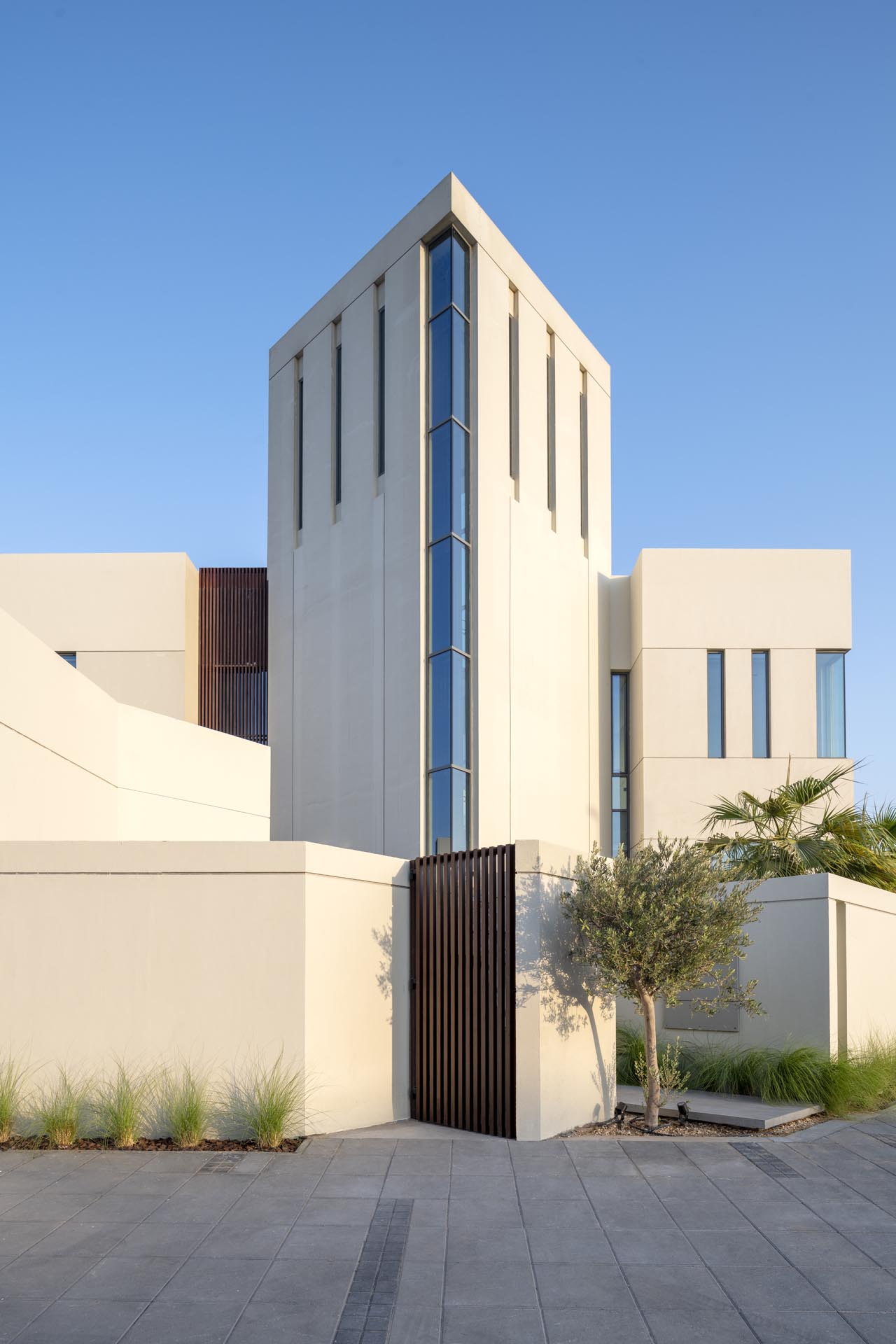 Emirati architect Ahmed Bukhash's studio Archidentity continues to explore the blueprint for the contemporary Islamic home, and its recently revealed residential project (which was 15 years in the making) asserts just that. Embodying regional symbolism and vernacular through a post-modernist approach, Bukhash's origami-inspired The Good Place Pavilion for Expo 2020 Dubai married architecture with innovation and technology, while the studio's upcoming projects include a modernist mosque and a series of private residences in the UAE.
Bone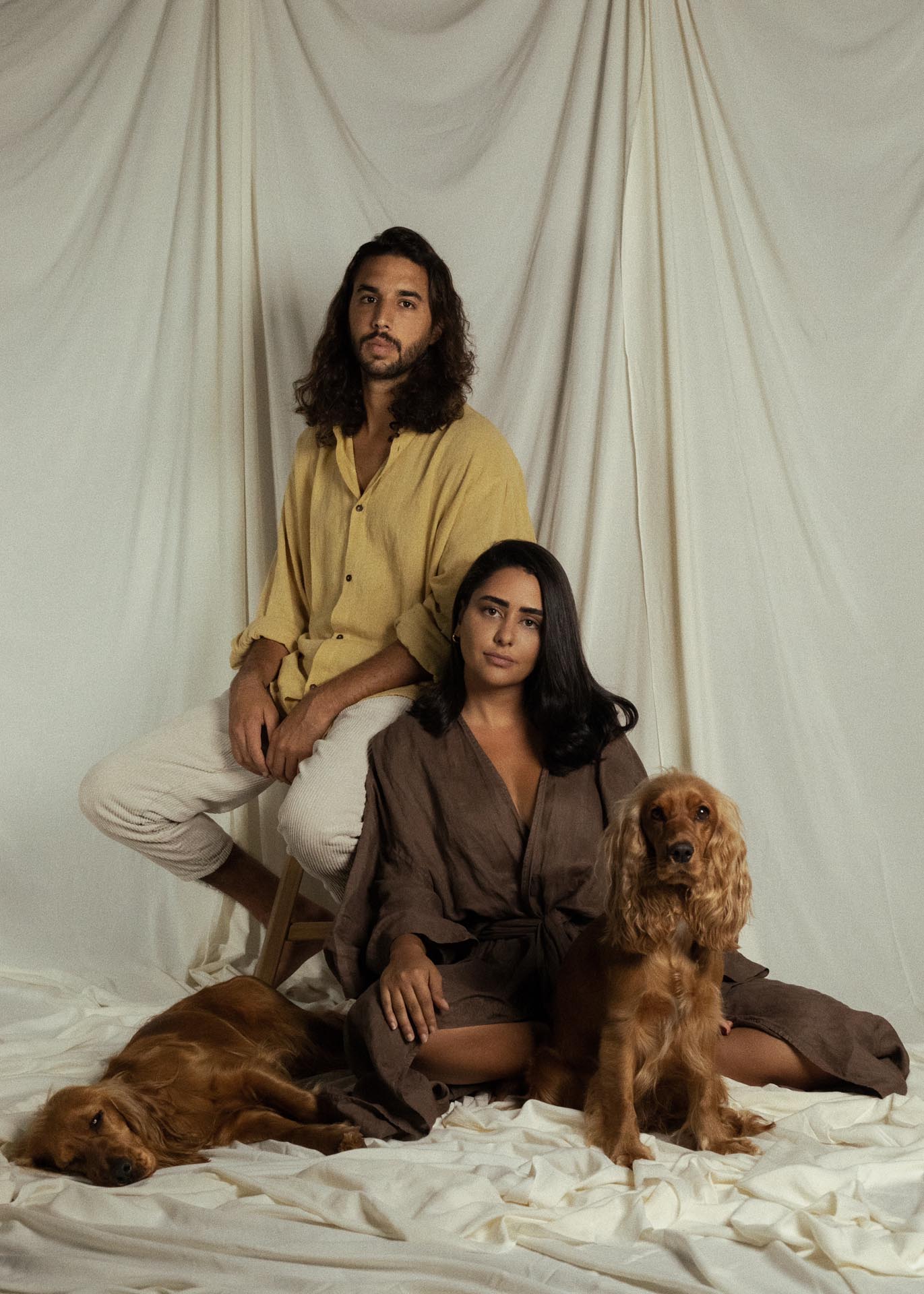 Although a young design studio based in Dubai, Bone – founded by Natalie Mahakian and Achraf Mzily – has already established its design identity in the region with a series of F&B projects across the UAE, from the Mediterranean-inspired Terra to the pared-back Bageri Form bakery in Dubai Design District. With a strong focus on slow design, material exploration and craftsmanship, the studio is currently working on an arts complex in Al Quoz, an Emirati restaurant and culinary school in Abu Dhabi and a natural retreat. Bone is also dedicated to forming a design community in the region that prides itself on openness and sharing.
Bricklab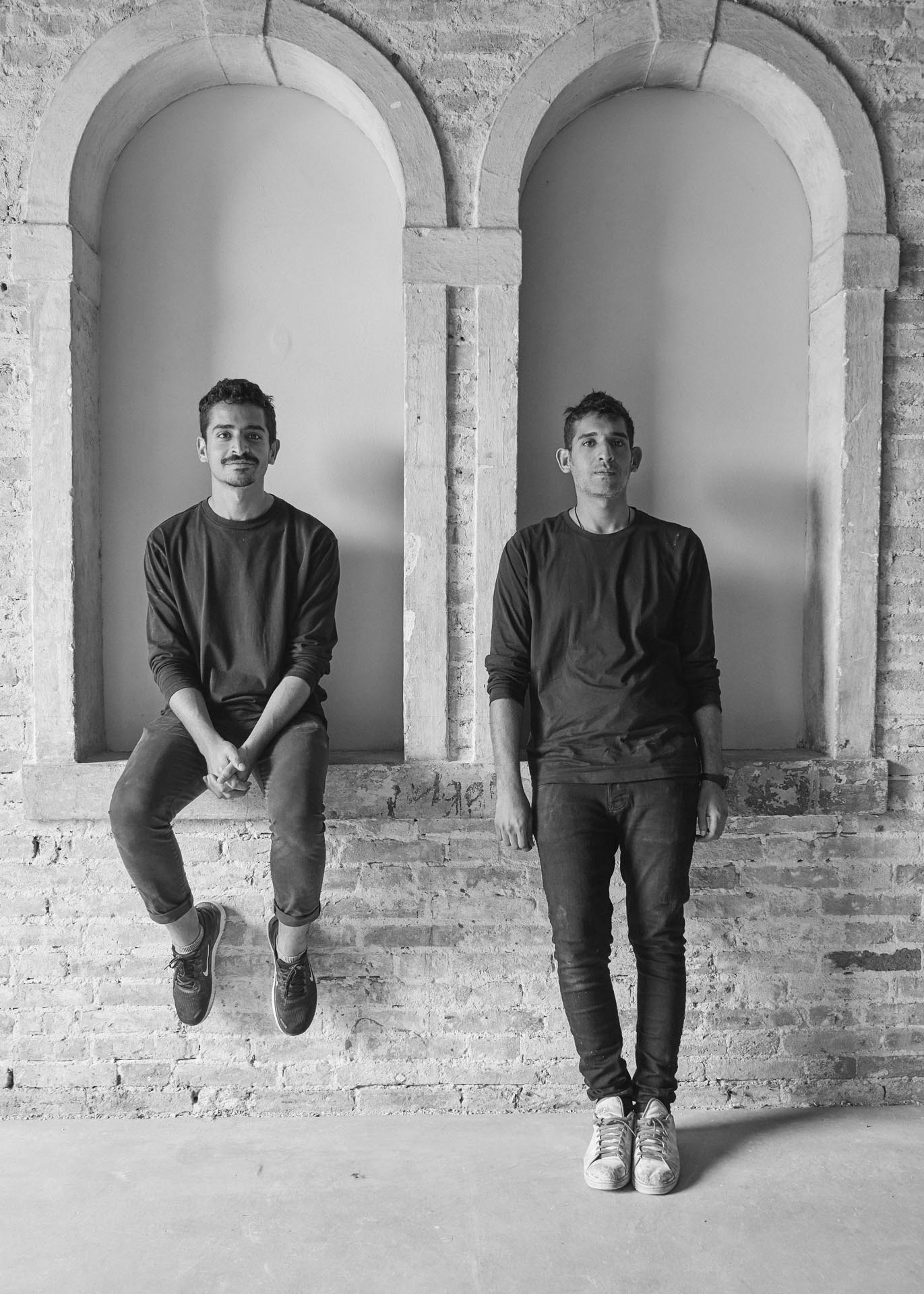 Saudi architects Abdulrahman and Turki Gazzaz are dedicating themselves to the preservation of Saudi Arabia's modern architecture through their research-driven Jeddah studio, Bricklab. The brothers have launched a five-year preservation plan during which the studio is researching modern buildings across the kingdom, followed by refurbishment plans – such as with the renovation of the Tamer House in Jeddah, which hosted its first Saudi Modern exhibition that showcased the duo's efforts, with plans for the building to stay on as an arts centre. The studio's long-awaited Hayy:Cinema is also scheduled for completion.
Carl Gerges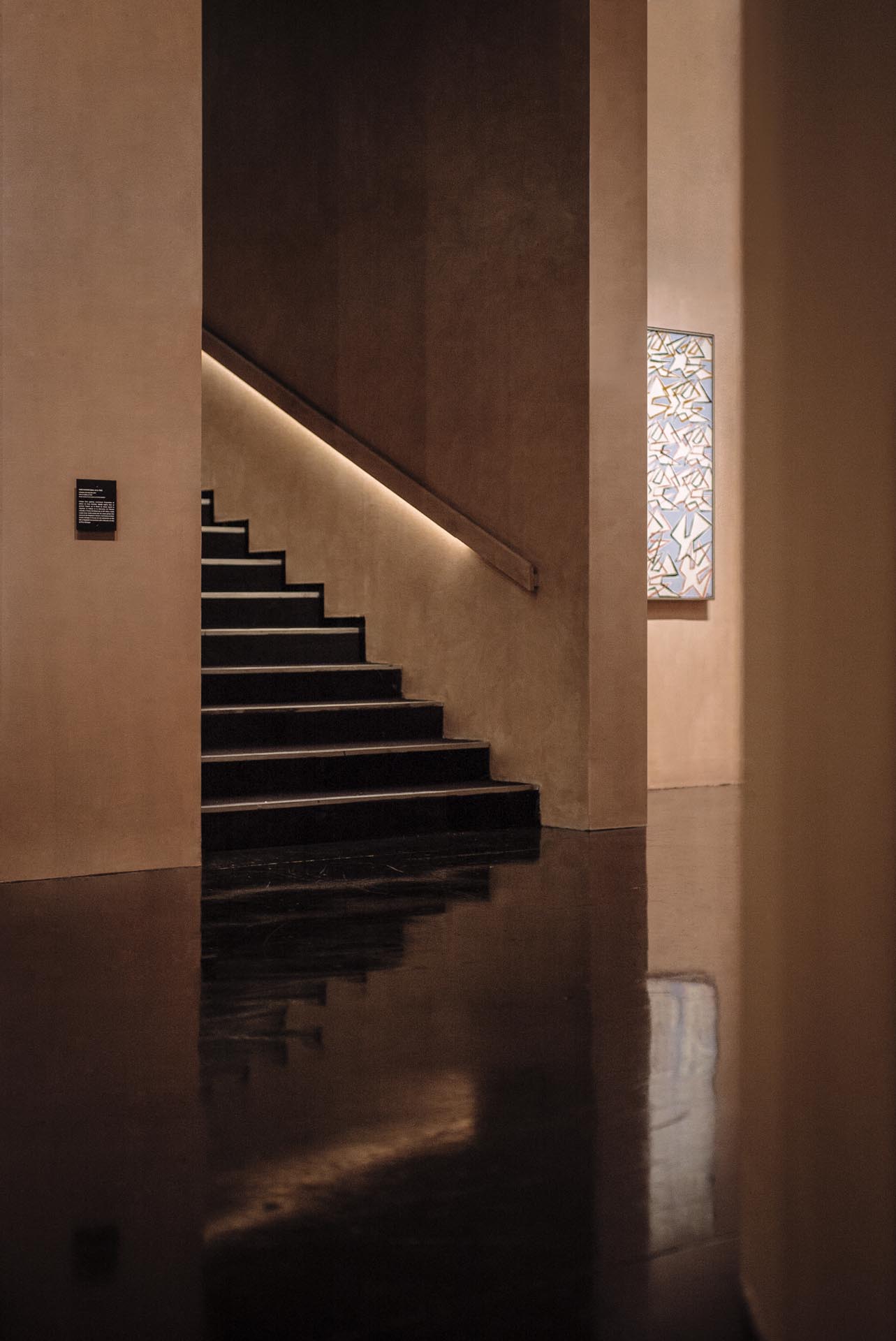 Creative pluralist Carl Gerges has stayed committed to delivering honest and contextual designs that honour each project's social, environmental and historical conditions, always handled with intimate sensibility. The architect recently led the design for The Donor's Room's first exhibition for the Institut du Monde Arabe, which will highlight Lebanese design talent, and has undertaken an art gallery-inspired residential project in his home country of Lebanon, as well as a travelling contemporary majlis for Bottega Veneta. Gerges is currently working on a number of private residences in Lebanon and London, as well as a commercial and hospitality development in Lagos, Nigeria.
Dabbagh Architects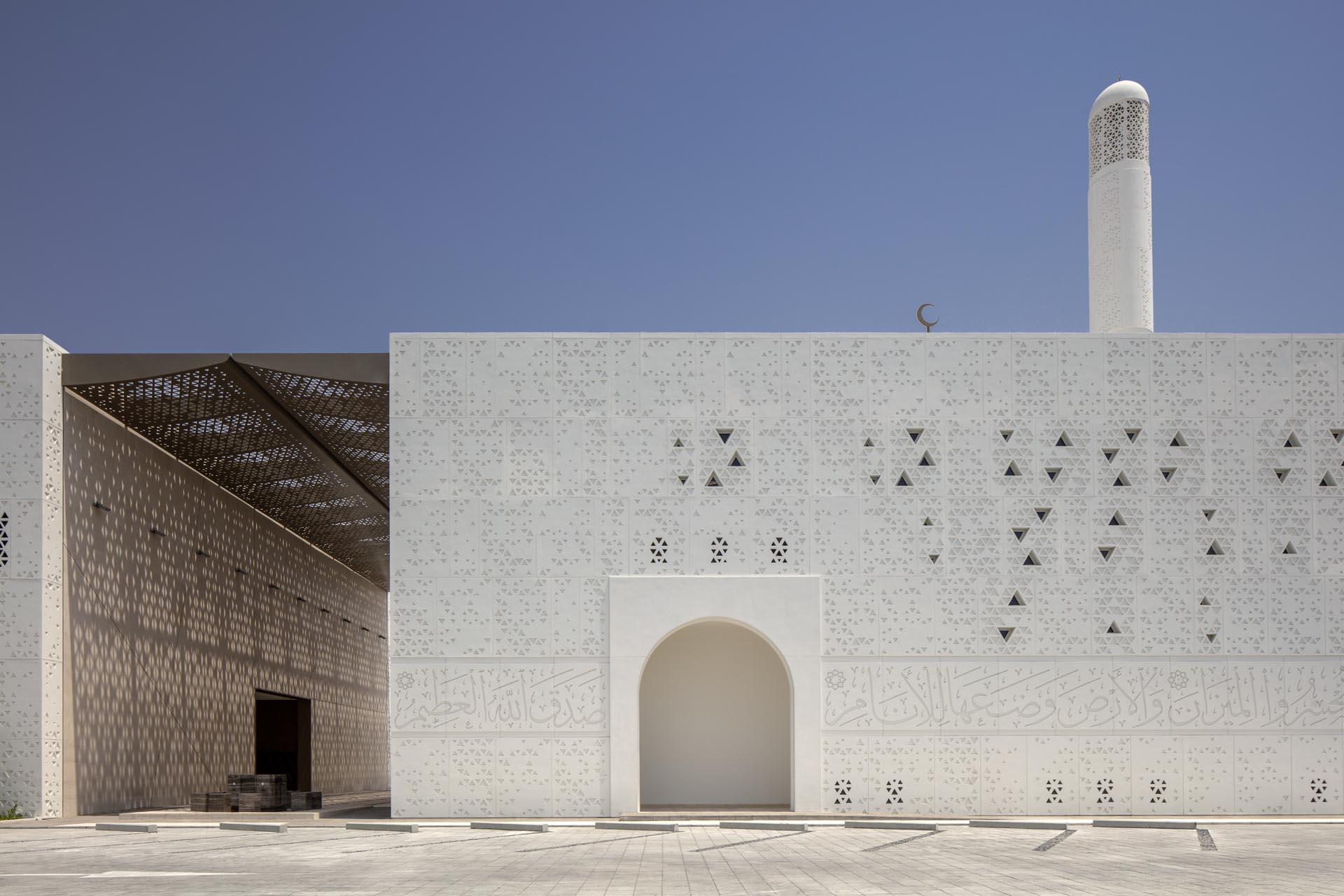 Led by Saudi architect Sumaya Dabbagh, Dabbagh Architects has had a successful year with the completion of its internationally acclaimed Gargash Mosque in Dubai, which reinterprets the typology of a traditional mosque architecture with contemporary interventions. The firm has also been invited to participate in a competition for a grand mosque in Saudi Arabia in addition to other projects in the kingdom, as well as the expansion of its Al Ain Archaeological Museum, which will begin construction soon. Dabbagh Architects' projects in the cultural field continue to display its focus on the exploration of identity and belonging in the Middle East.
david/nicolas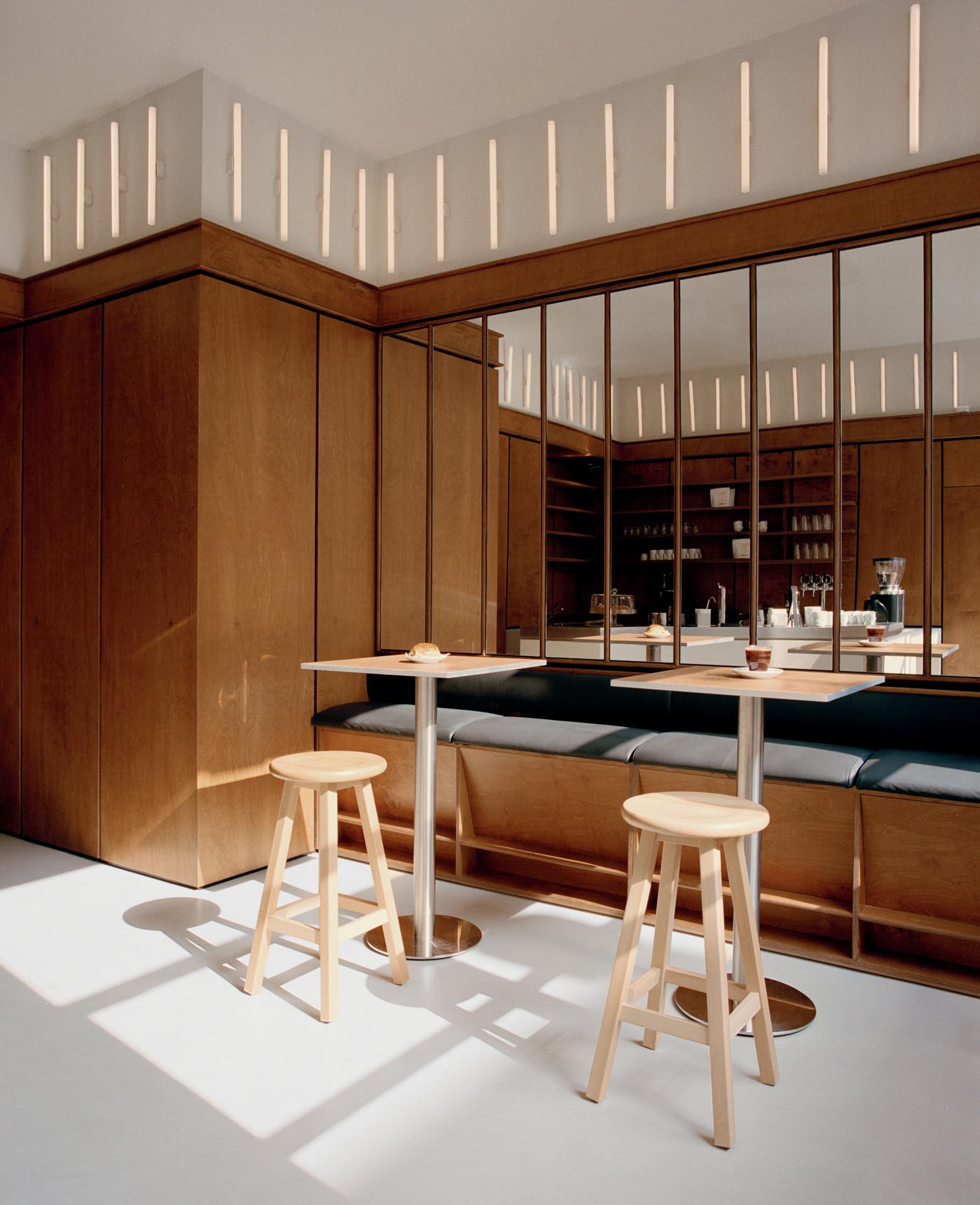 Beirut-born design duo david/nicolas is solidifying its presence on the global design stage with a 'retro-futuristic' aesthetic, intricate blend of materials and hand-crafted detailing. In the last year, the duo designed its first coffee shop, Meta x Orsonero in Milan, which opened during supersalone, when it also unveiled its latest furniture collection for Tacchini. Today, they are working on interior projects across Italy, Egypt, Lebanon, France and Saudi Arabia, as well as creating new pieces for Carpenters Workshop Gallery.
Fabraca Studios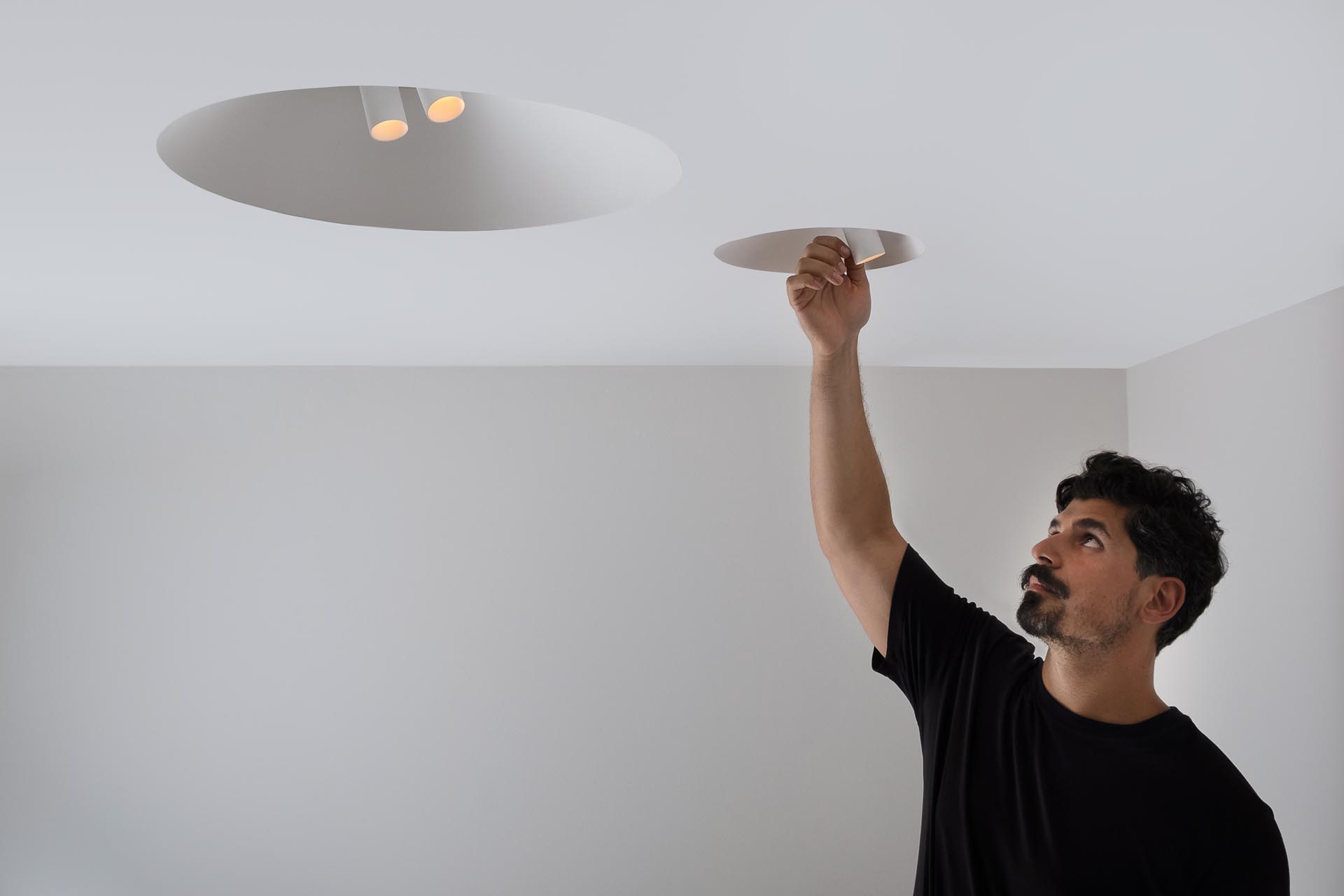 Beirut-based Fabraca Studios is an independent team of architects, engineers and artists – led by Samer Saadeh – who specialise in creating site-specific lighting solutions that are created mostly by hand in collaboration with local craftsmen, combining a contemporary aesthetic with traditional skill. Besides working on a roster of projects alongside the region's design talents, such as the lighting solutions for the Institut du Monde Arab in Paris as well as F&B and residential projects, the studio is also committed to the revival of Beirut's design and manufacturing industries.
desert INK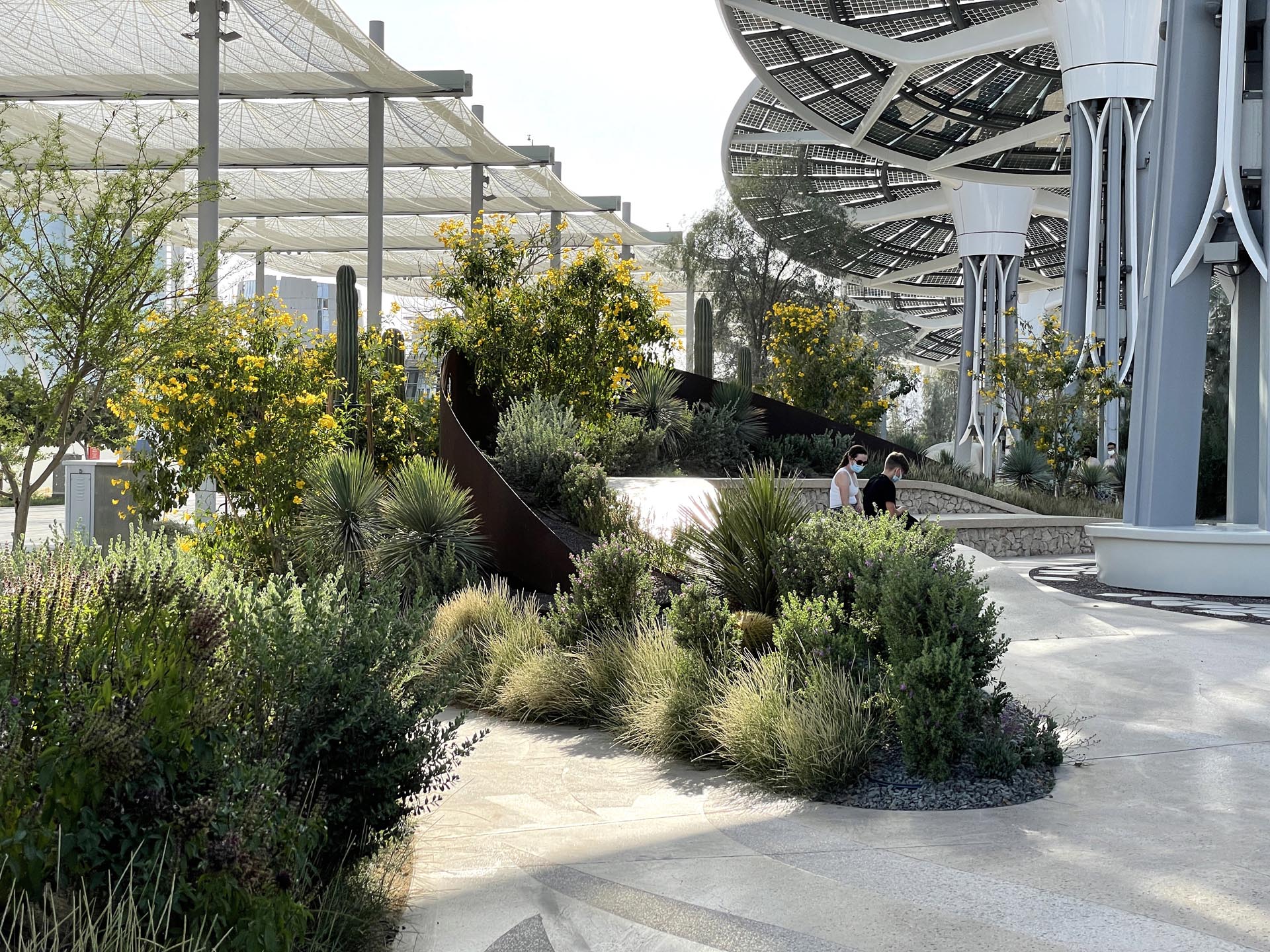 Landscape architects desert INK have gained a strong reputation for pioneering a sustainable and context-driven approach with a diverse portfolio that ranges from public parks and streetscapes to hospitality, schools and, recently, private residences. Merging innovation and sustainability, desert INK completed the landscape design for the Sustainability Pavilion, Terra at Expo 2020 Dubai, incorporating indigenous plant species while many were grown from seed collected in the UAE's wadis, deserts and mountains. The firm is now working on Saudi giga projects in NEOM and King Salman Park.
Farshad Mehdizadeh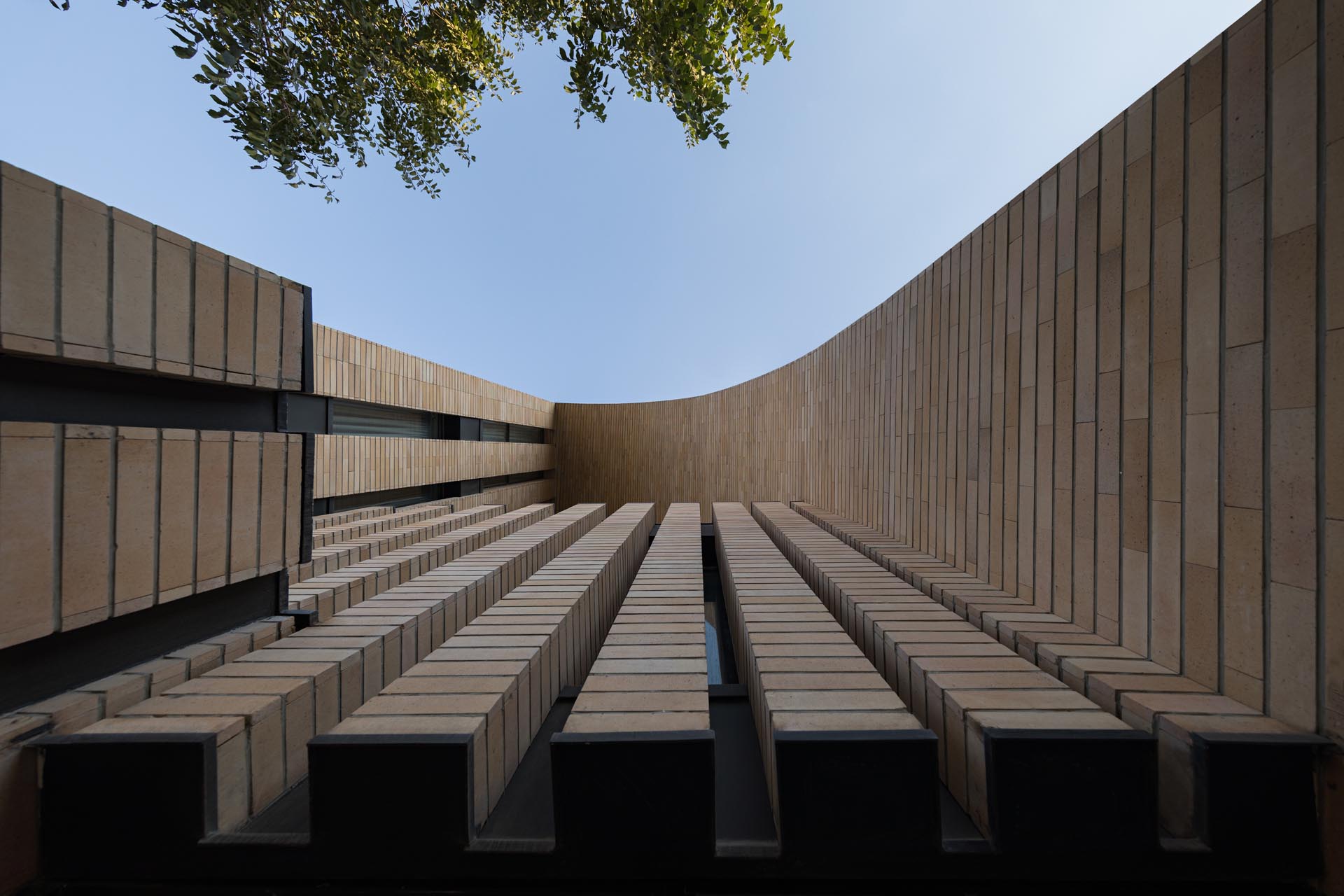 Farshad Mehdizadeh is one of the leading names in architecture in Iran and, alongside his studio FMZD, has been committed to improving the quality of residential projects across the country where community plays a central role. One such project is the recently completed Sabzever building, which offers its residents public and outdoor space for socialising. The architecture studio is also focusing on providing design-driven and ecologically conscious housing in the countryside as more people move to rural parts of the country, aspiring to offer them a better quality of life through thoughtful architectural solutions.
Fadi Sarieddine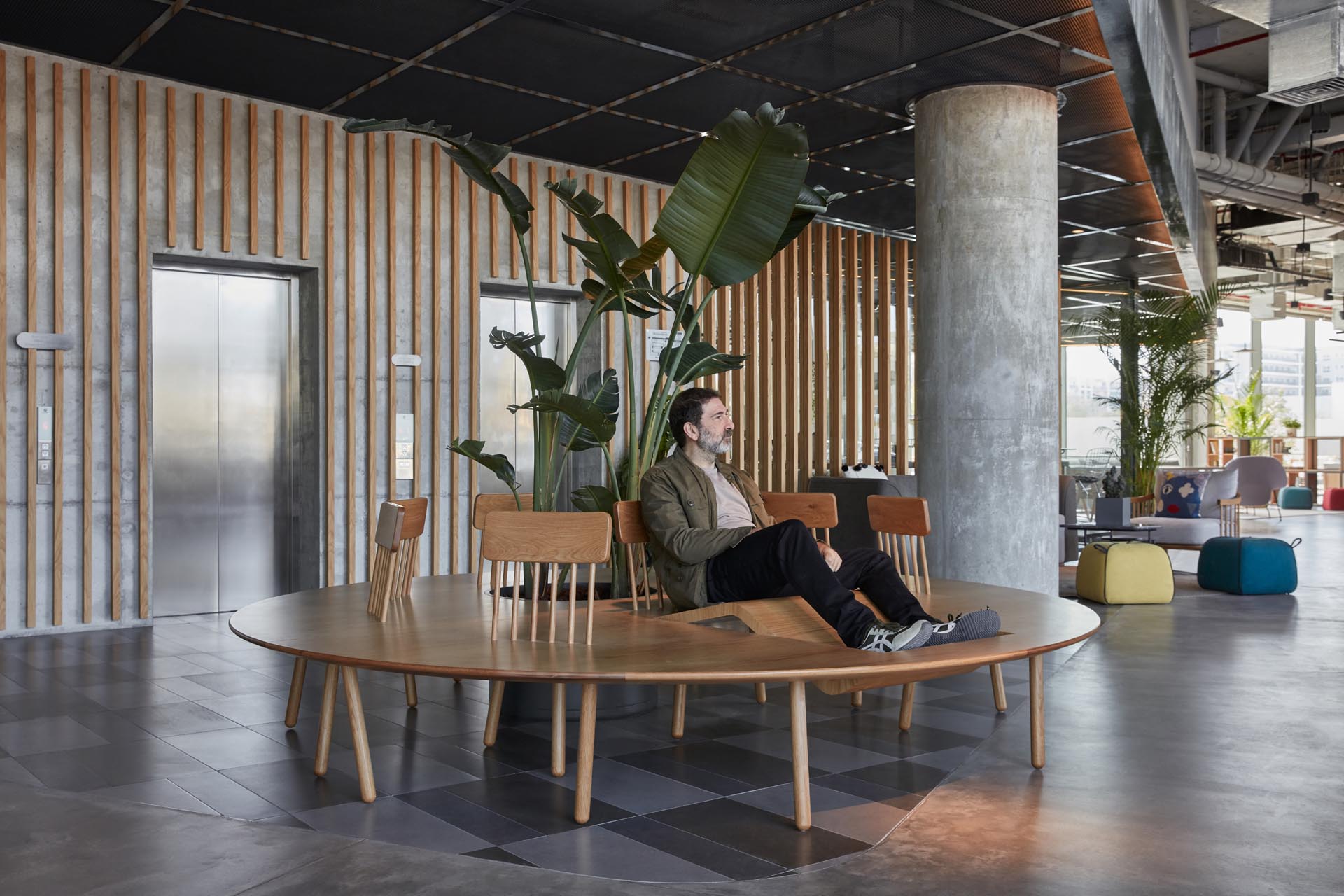 Lebanese architect Fadi Sarieddine's multidisciplinary atelier continues its experimental approach by challenging the fundamentals of traditional design. Whether crafting interiors for retail, restaurants or residential projects, Sarieddine embraces the unconventional nuances that design has the power to create. The architect delivered his most prominent project to date this year with the completion of the region's first co-living space, HIVE Coliv, for which he was in charge of architecture, interiors and product design.
Fortytwelve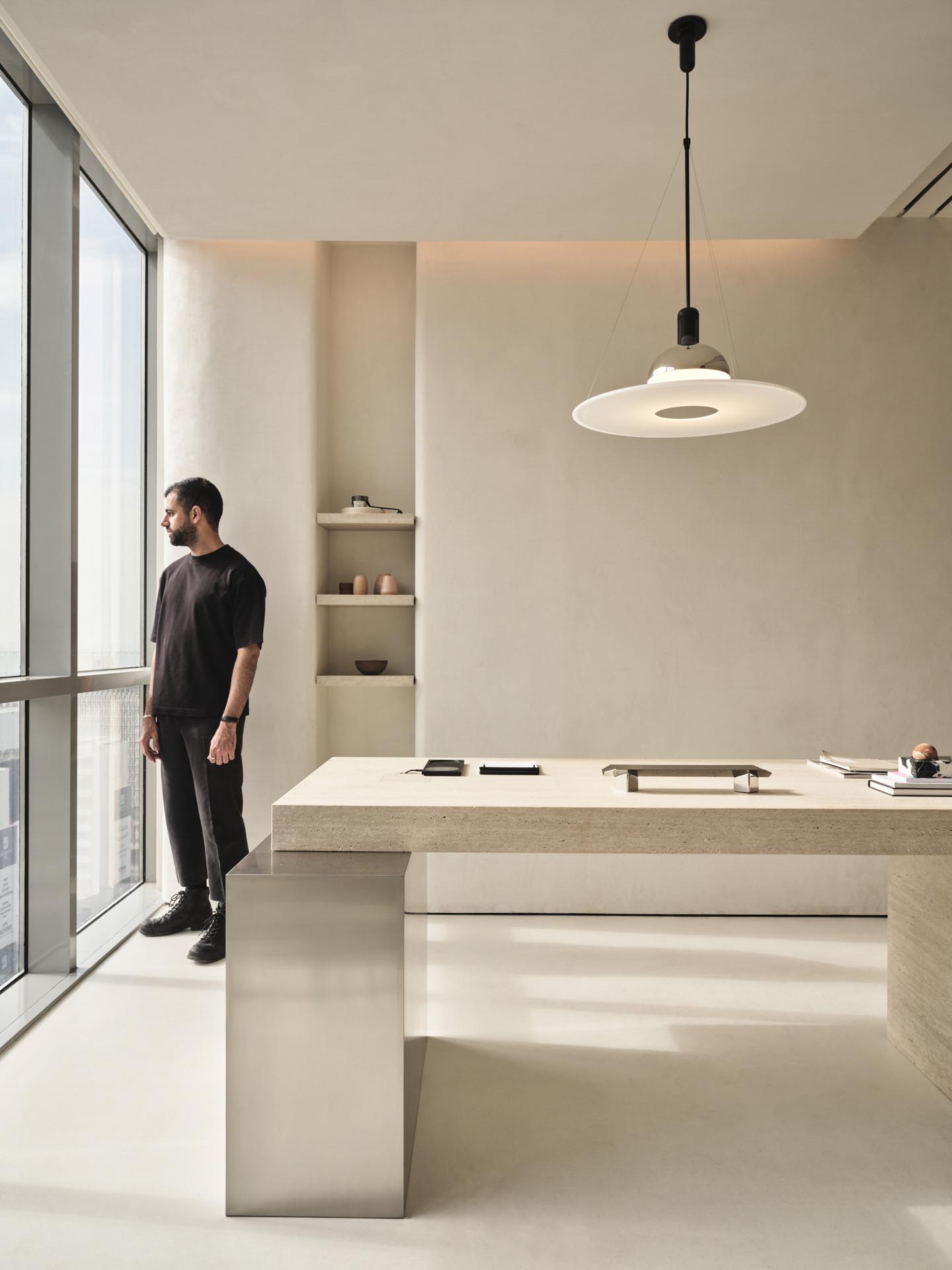 Fortytwelve is one of the young studios making its mark among Kuwait's growing design talents. A multidisciplinary practice led by Khaled Alawadhi, its minimalist interiors have graced many cafês and residences in Kuwait City – such as the recently renovated AK Residence, which transformed a basement floor into a spacious one-bedroom apartment – as well as Kuwait's most prominent electronics retailer. The studio is continuing its monolithic F&B projects in Kuwait and Qatar, and currently working on expanding its residential designs, with many renovation projects currently in the pipeline.
Foster + Partners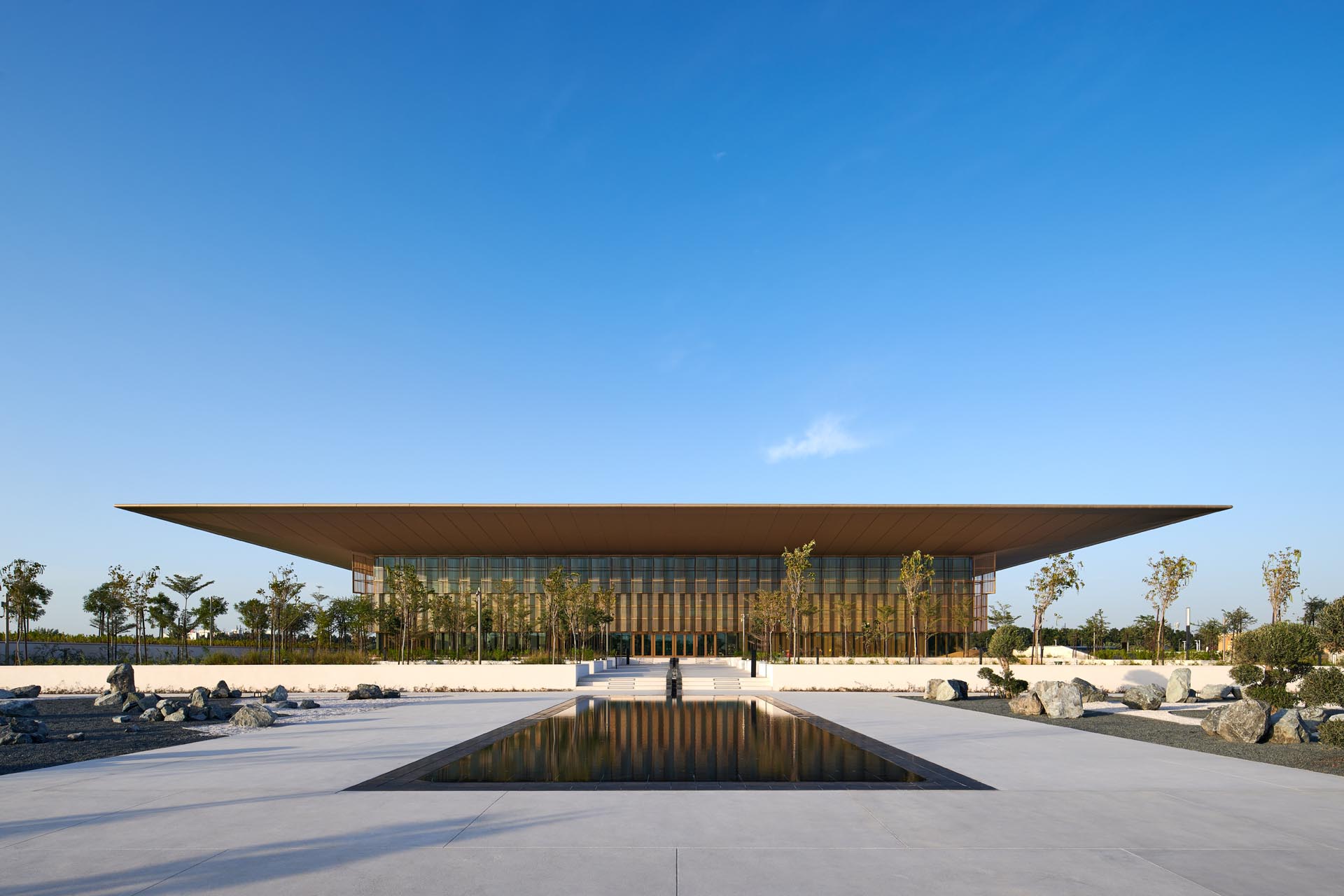 Foster + Partners has enjoyed a prominent presence in the Middle East through myriad projects, the latest being Alif – The Mobility Pavilion at Expo 2020 Dubai, which features an undulating stainless steel façade and is set to become a permanent landmark for the Expo site. The practice's other recent projects include ICD Brookfield Place, The House of Wisdom in Sharjah and The Lana Hotel by Dorchester Collection & Residences. The firm is also working on Kuwait International Airport, the Southern Dunes project for the Red Sea Development in Saudi Arabia and the Lusail Stadium in Qatar.
Killa Design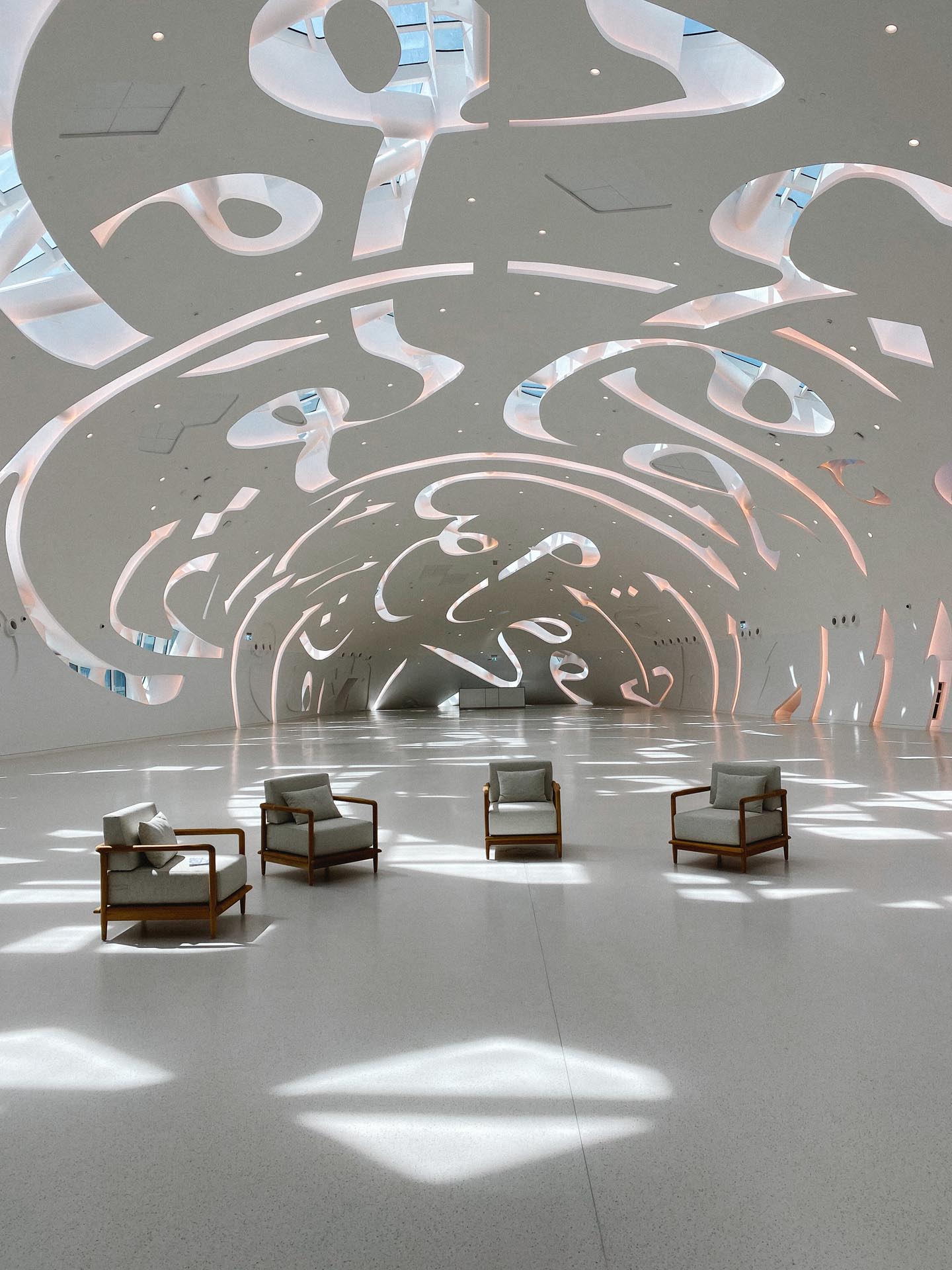 Killa Design – led by architect Shaun Killa – has finally revealed perhaps the most iconic architectural landmark to open in the region this year: the Museum of the Future in Dubai, with an avant-garde façade of stainless-steel and glass created using robotics and algorithms. The firm has also completed the dynamic The Address Beach Resort hotel tower in Dubai and is currently working on the Namaste W Hotel and a project for the Red Sea Development.
Karim Nader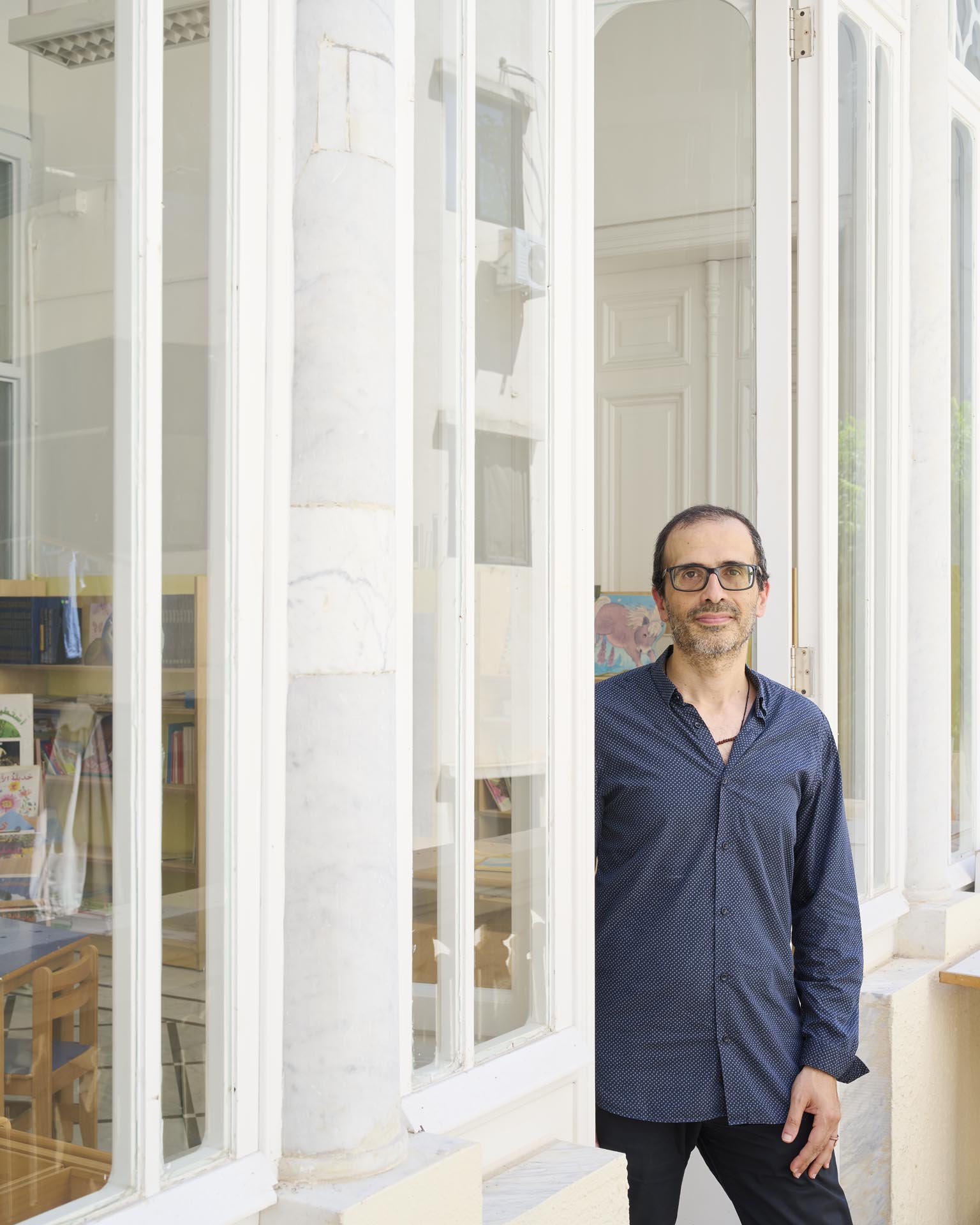 One of the key figures in contemporary Lebanese architecture, Karim Nader produces work that engages the natural surroundings of its sites with silent yet impactful interventions. The architect has recently completed a concrete and glass retreat that is immersed into the rocky landscape in Faqra, Lebanon. He has also recently published a cine-novel compiling 20 years of architectural practice and research, alongside a number of private residences in Beirut.
H2R Design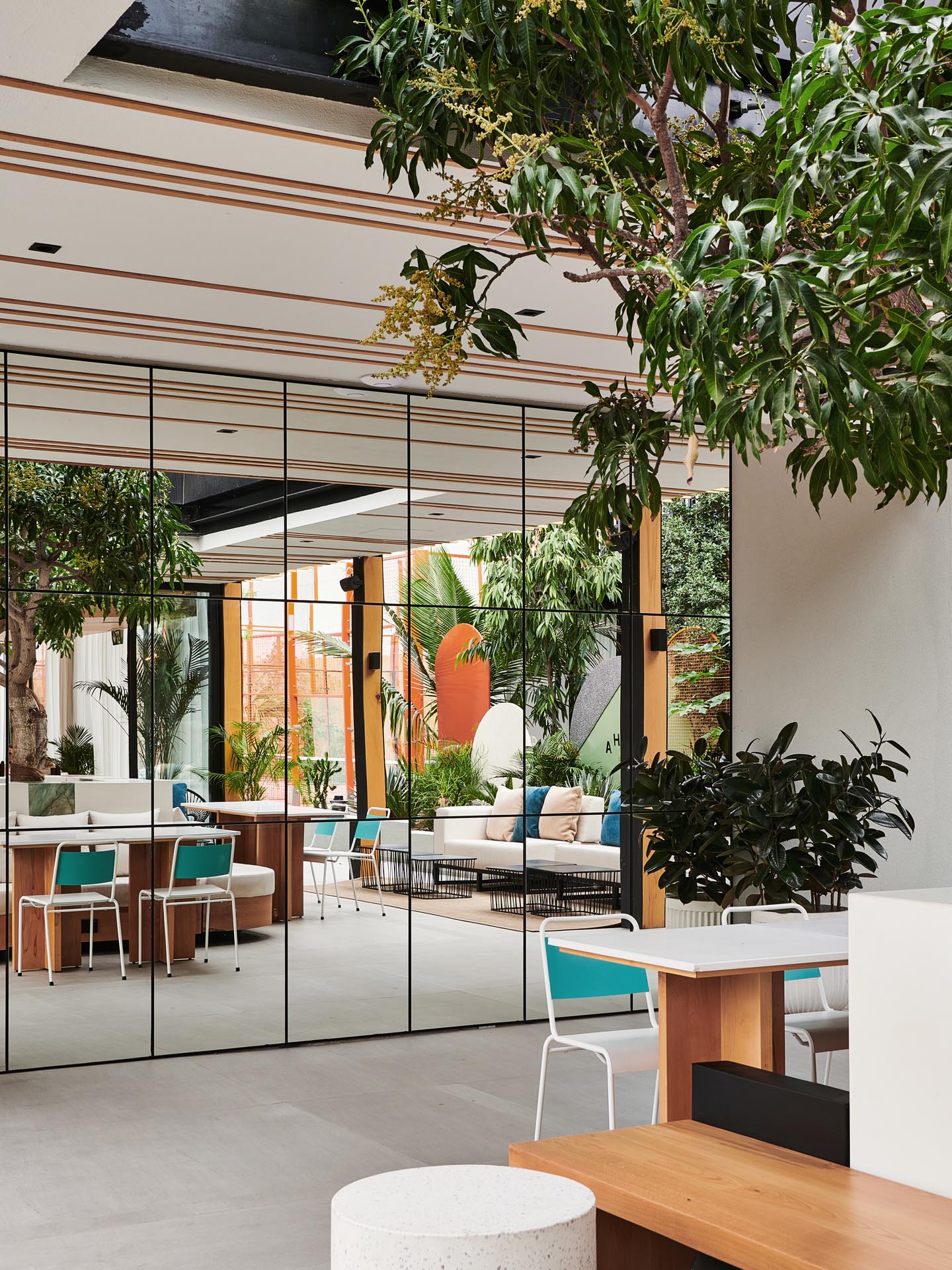 Brothers Hasan and Husain Roomi of boutique practice H2R Design are conscious of creating projects that are future-facing by adopting a sustainable approach through their choice of materiality and the ageing of the spaces they design. With a focus on hospitality, F&B and retail, the brothers have carved a niche for themselves within the regional design scene. Their recent projects include a funky coffee shop and Nette in Dubai, as well as the VIDA Beach Resort in Umm Al Quwain.
Hopkins Architects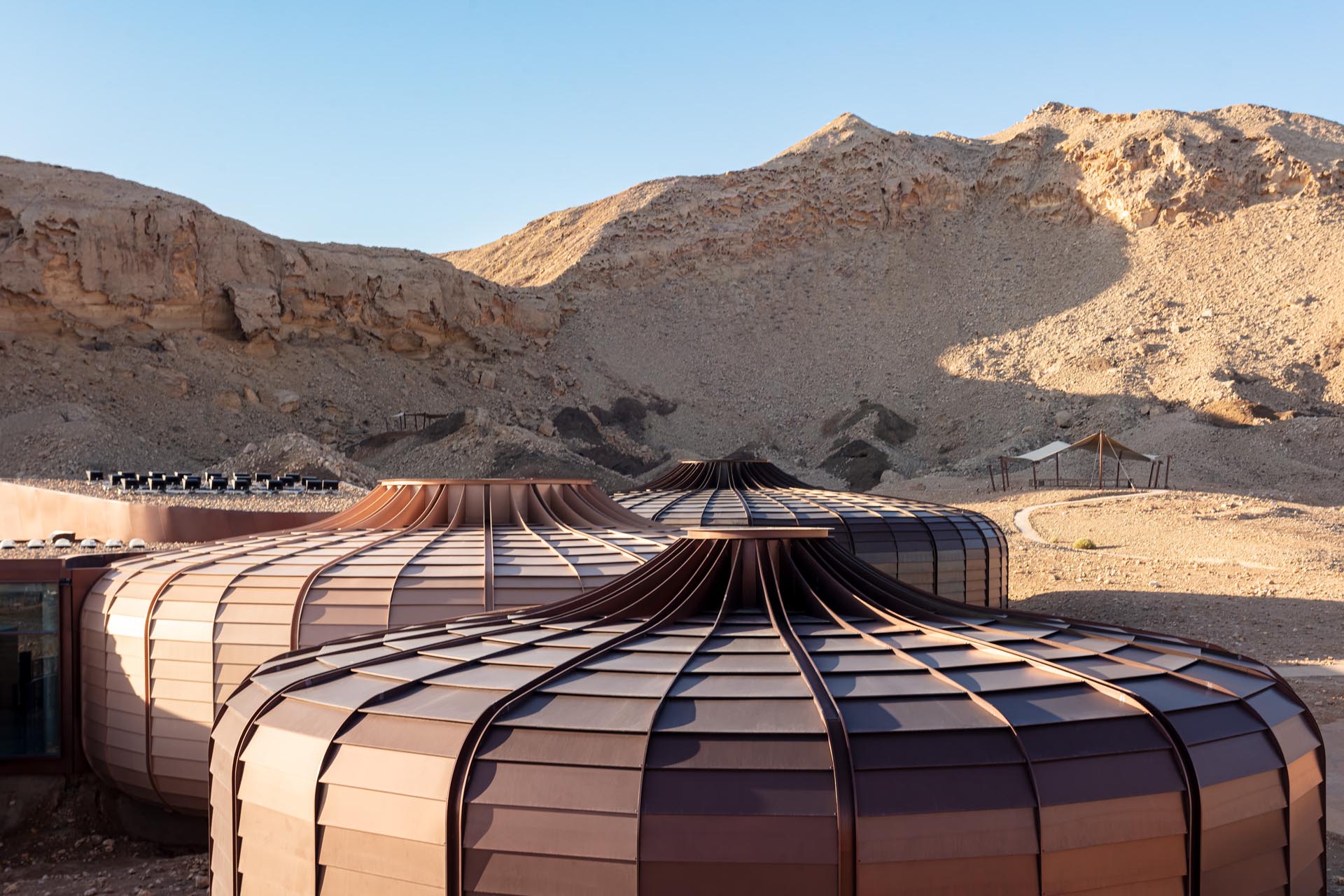 Over the years, Hopkins Architects has designed a series of contextually sensitive projects for the region, with its most recent being the masterplan and design of the Thematic Districts at Expo 2020 Dubai, featuring a modern take on a traditional Arab city, as well as two cultural venues in Sharjah, including the Khor Kalba Mangrove Reserve, the 25hours Hotel One Central in Dubai and a smart university campus for the University of Birmingham Dubai.
L.S. Design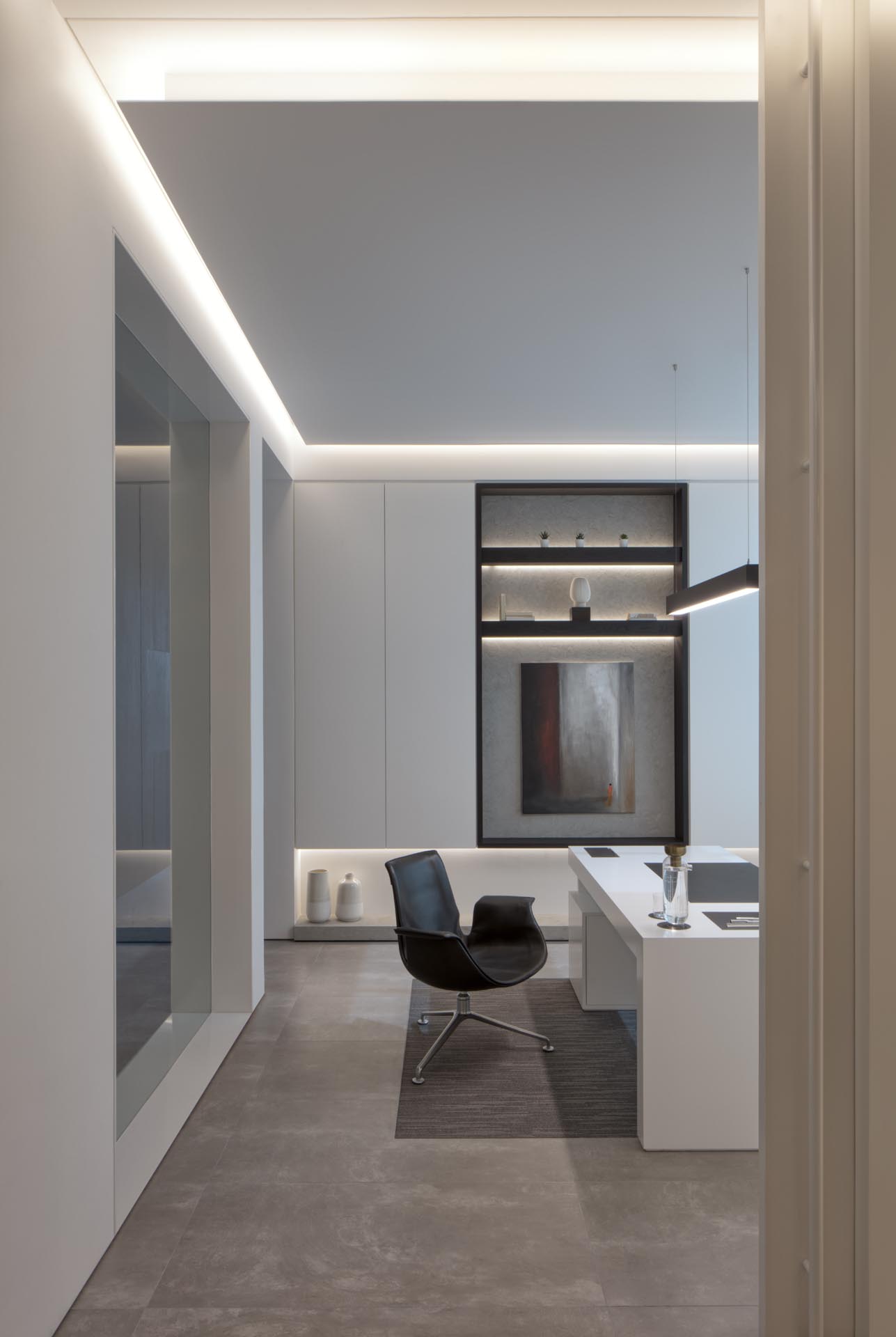 Multidisciplinary design and architecture practice L.S. Design's pared-back approach graces many a restaurant, coffee shop, retail space and residence, through interiors marked with rich textures and sensitive materials. The studio has recently opened its office in Ubud, Bali, where it is working on a boutique hotel, villas and a spa. The studio is continuing its work in the region with a roster of private residences in Dubai as well as restaurants and spas.
KCA International 
Led by interior designer Khuan Chew, KCA International has been behind some of Dubai's most iconic hospitality projects, and recently delivered the Inside Burj Al Arab experience with a contemporary intervention that juxtaposes the property's maximalist design, which Chew originally conceptualised. The interior design studio has recently also completed the designs for JW Marriott Hotel Istanbul Marmara Sea in Turkey and the serene The Address Jumeirah Beach Residence in Dubai, as well as the nature-filled Wardian Canary Wharf tower in London and the Jumeirah Guangzhou in China.
Lina Ghotmeh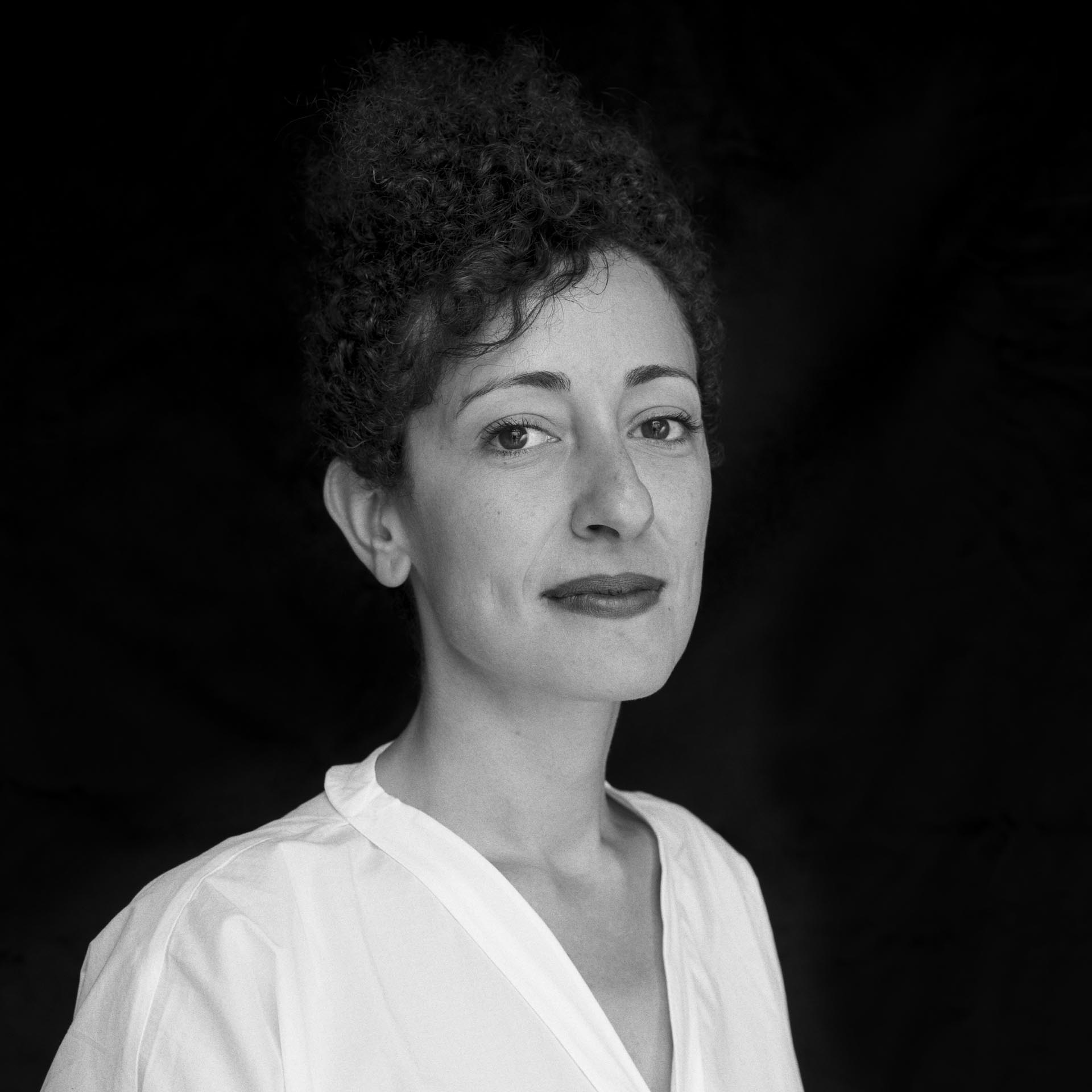 Lebanese-French architect Lina Ghotmeh appeared on everyone's radar with the unveiling of her Stone Garden tower in Beirut which features a handcrafted façade by local artisans. Ghotmeh also exhibited at the recent Venice Architecture Biennale and is looking forward to the completion of the Atelier Hermès in France, as well as projects such as the National Dance Centre in Tours and the Réalimenter Masséna tower, orchestrated around sustainable feeding. 
Meshary AlNassar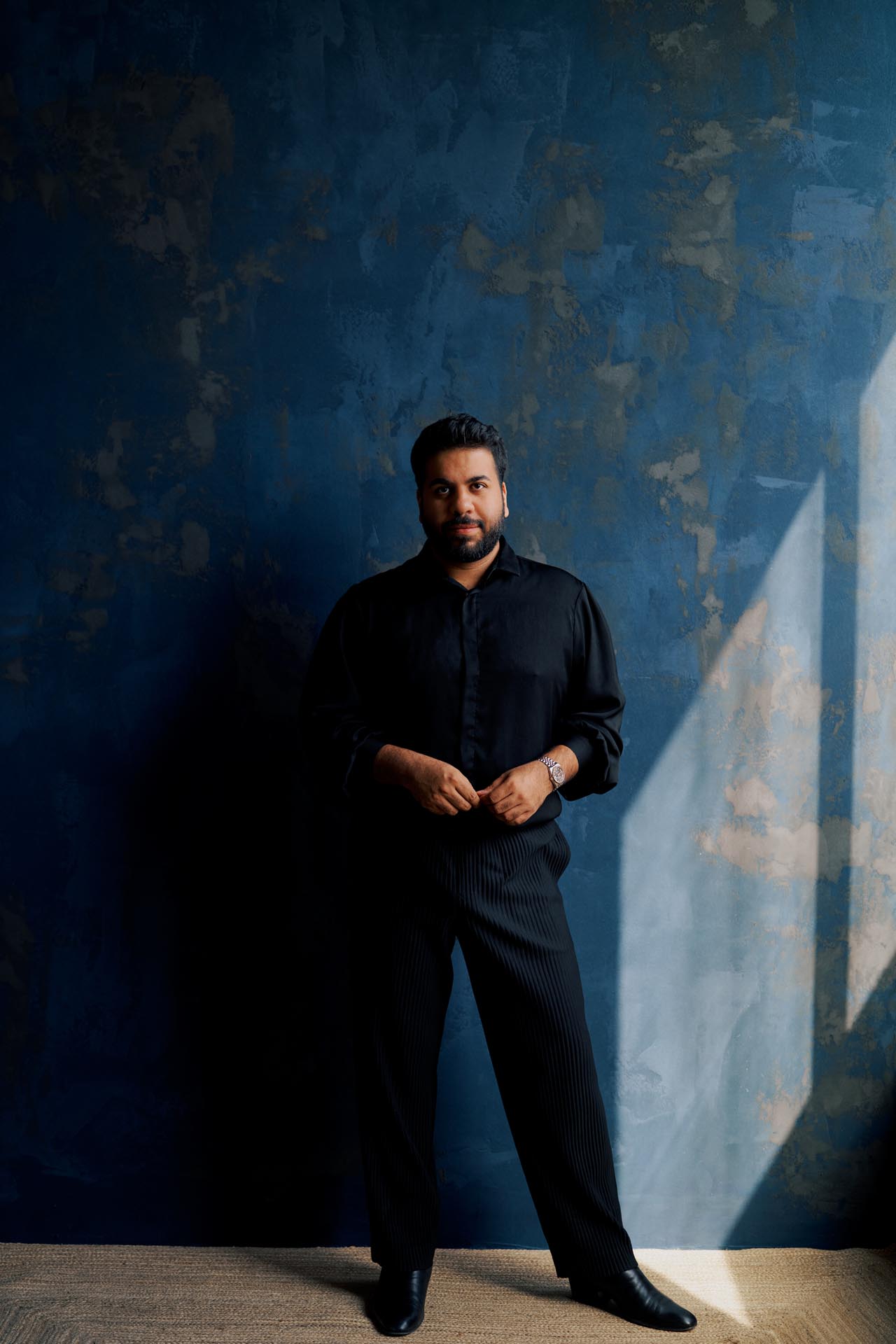 Since expanding his practice into the UAE with a satellite studio in Dubai, Kuwaiti designer Meshary AlNassar has been exploring new ways of working across the GCC and Lebanon while maintaining his high-end residential projects across Kuwait. AlNassar's interiors intersect a minimalist design approach, using honest and sensitive materials inspired by the Mediterranean to form rich spaces that are at once contemporary and nostalgic. AlNasaar is currently working on a series of renovation projects of architectural homes from the 1980s and '90s in Kuwait, as well as setting his sights on creating a new product line. 
LW Design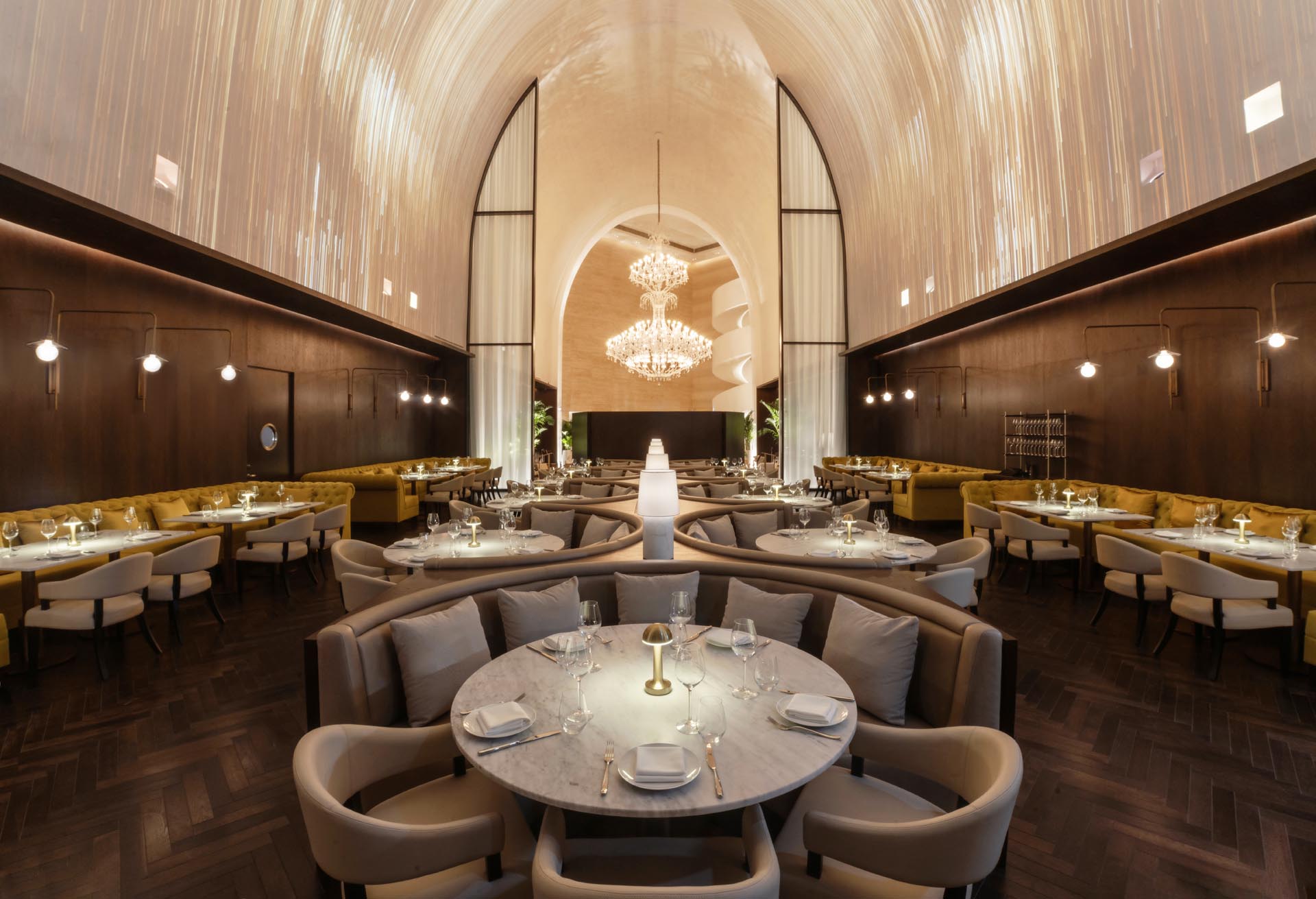 Known for its stand-out hospitality-focused design and architecture projects, LW Design is well-established across the Middle East and is rapidly expanding its reach into Asia, Africa, South America and Europe. The firm has enjoyed a prosperous year with the completion of the Dubai Edition hotel that boasts minimalist luxury and the Waldorf Astoria Kuwait that features timeless design, with its One Za'abeel project currently under construction.
Marc Dibeh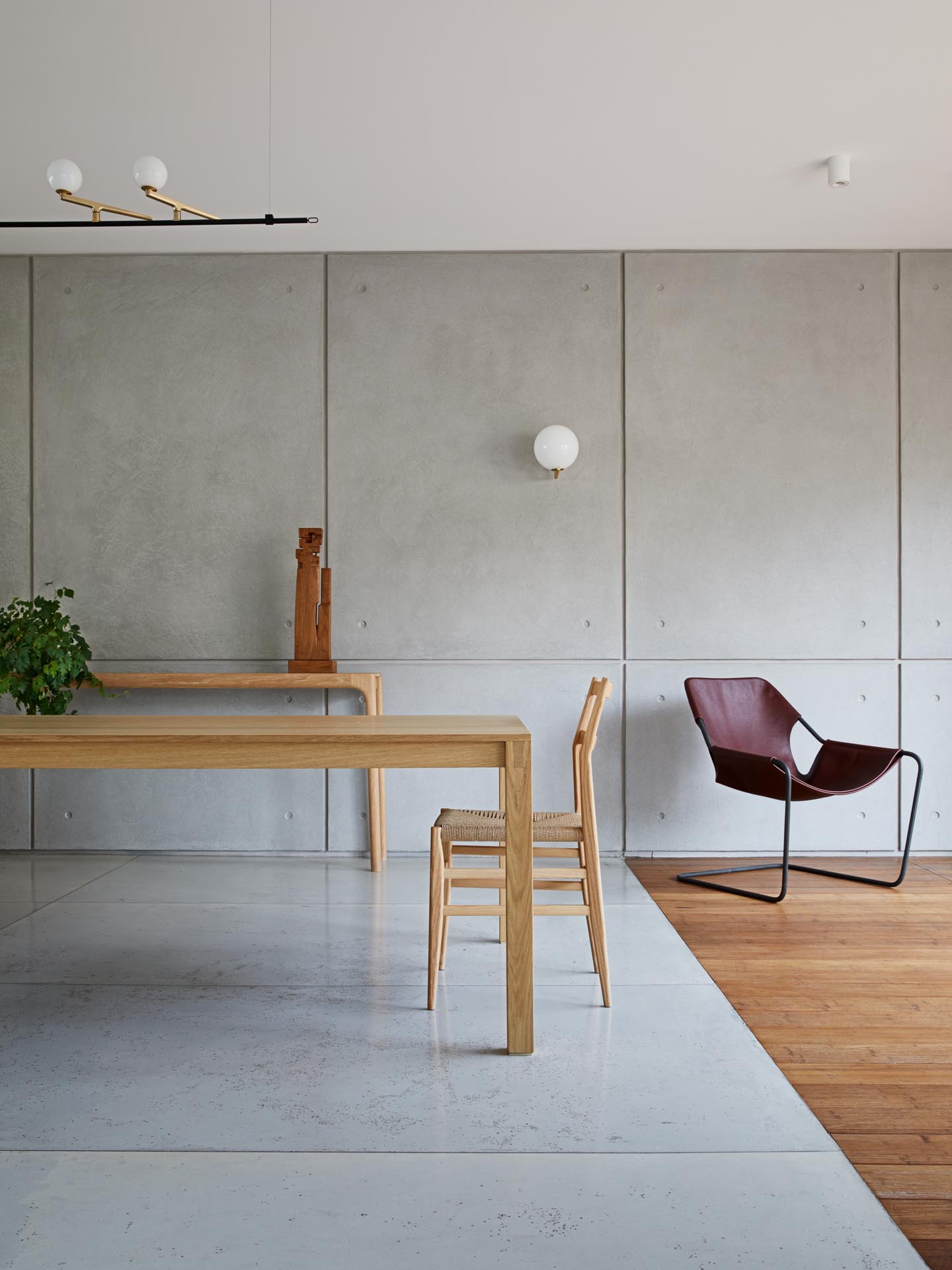 Lebanese designer Marc Dibeh has long brought his layered approach to design into many homes across Lebanon and Paris, where he has created eclectic and narrative-led interiors with global appeal that are at once playful yet sophisticated. He has also recently designed a quirky fashion store in rue de Bellechasse in Paris, asserting his distinct design style with a fresh combination of colours and textures. Dibeh is currently designing a restaurant for a 'tiny' hotel in an old Beirut house, as well as residences in Beirut, Riyadh, Paris and London, which will include their own custom-made furniture pieces.
Omar Nakkash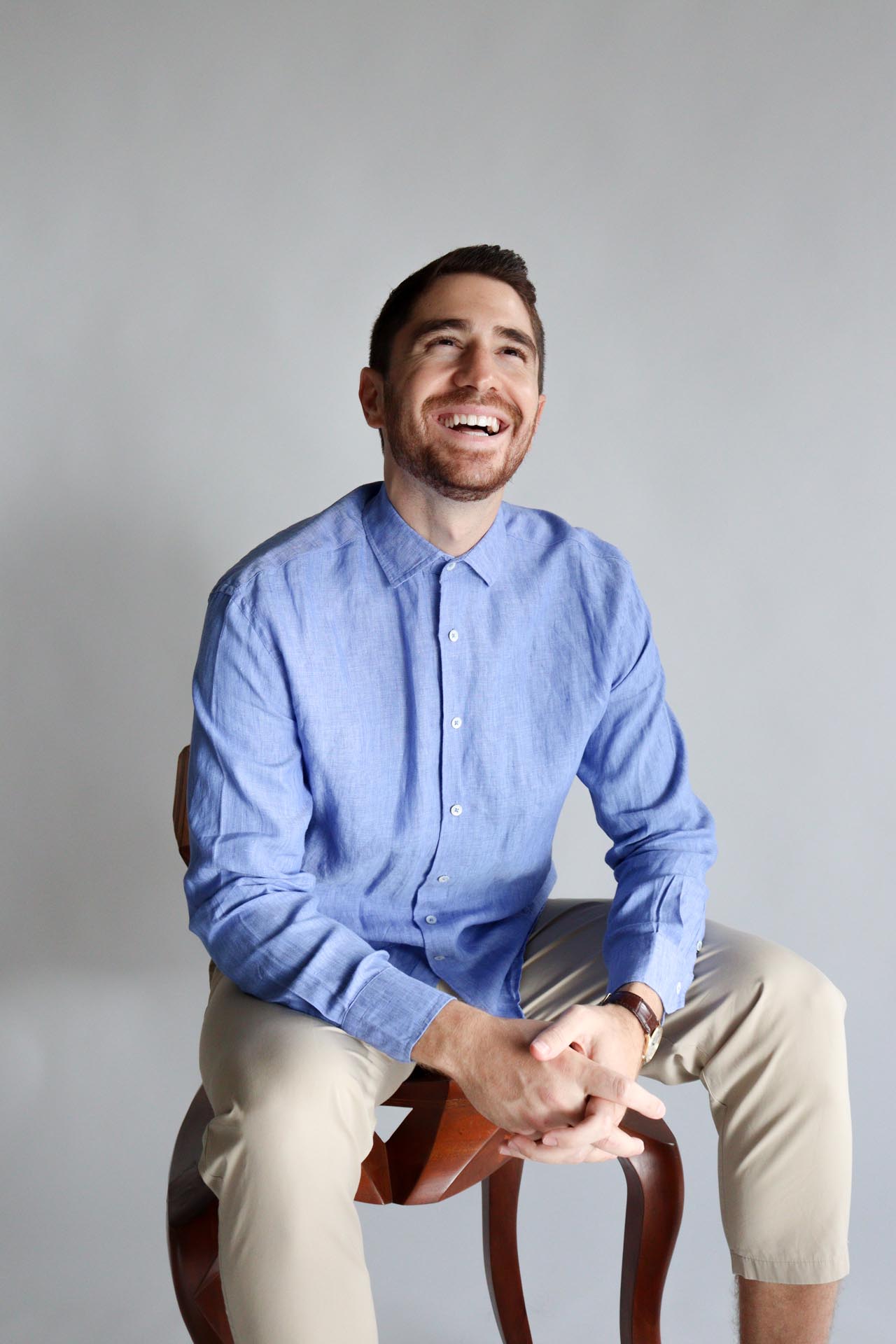 Dubai-based designer Omar Nakkash's work continues to strengthen with each year, revealing a detail-oriented eye, a sensitivity for rich materiality, unexpected design solutions and a commitment to sustainability. Over the past year, Nakkash – alongside his eponymous practice – has worked on a second location for Kobeya (a gluten-free kitchen) as well as a hybrid wellness space in Dubai. The studio has also completed its first overseas projects including a jewellery store and a small café in Qatar. Currently, Nakkash is busy working on several private villas in Dubai.
Nada Debs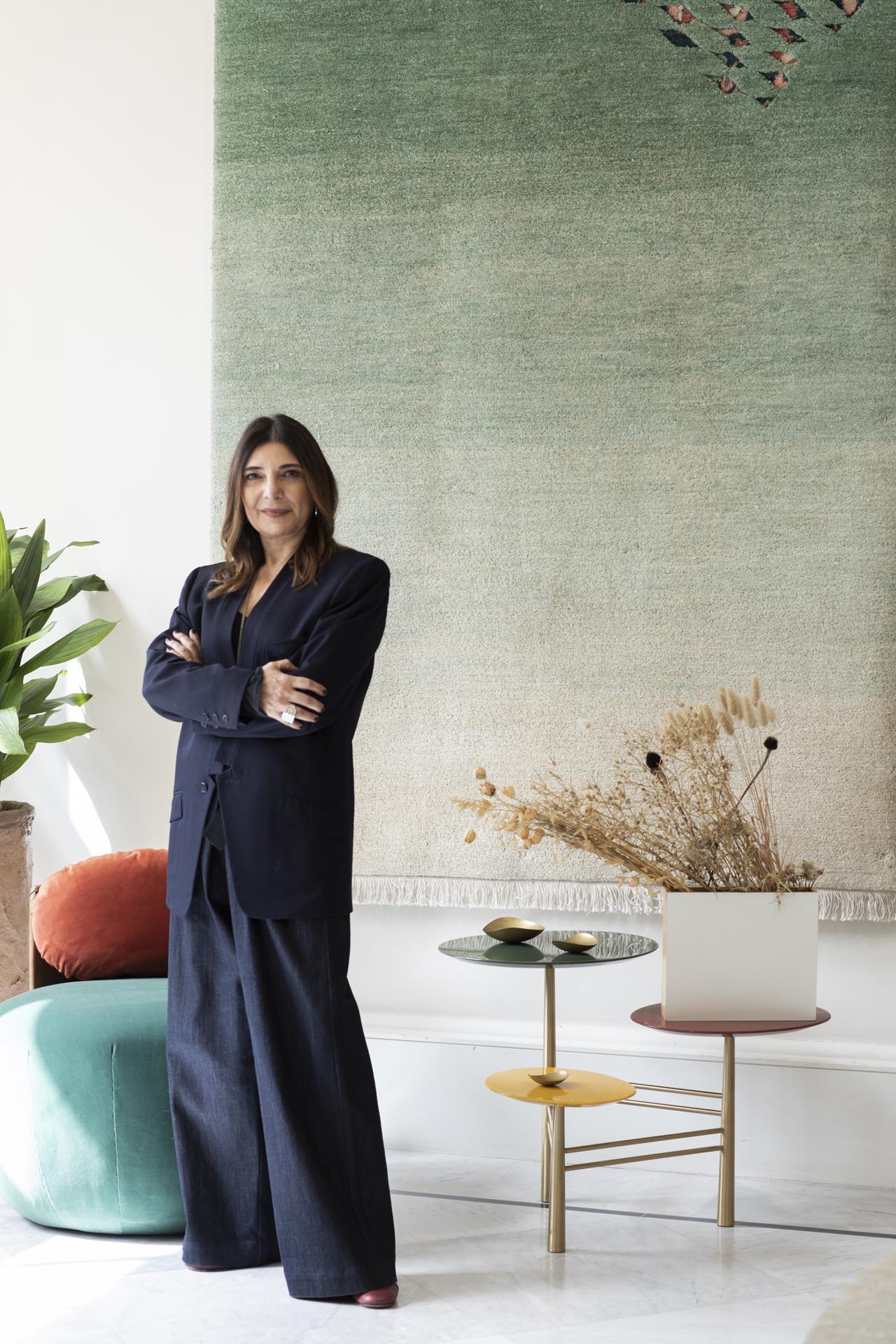 One of the key names in regional design, Nada Debs' intimate and craft-focused approach to design has gone from strength to strength despite the many challenges facing the craft industry in Lebanon, where Debs continues to produce as a way to support artisanal practices and traditional knowledge in her home country. Debs has opened her design atelier in Dubai, which has helped expand her practice into the wider region, while continuing her signature collections that work with marquetry techniques and inlays, as well as completing her most prestigious project to date, the Arab League in Cairo, and continuing collaborations with the likes of 81 Designs and Irthi Council in Sharjah.
Omar Al Gurg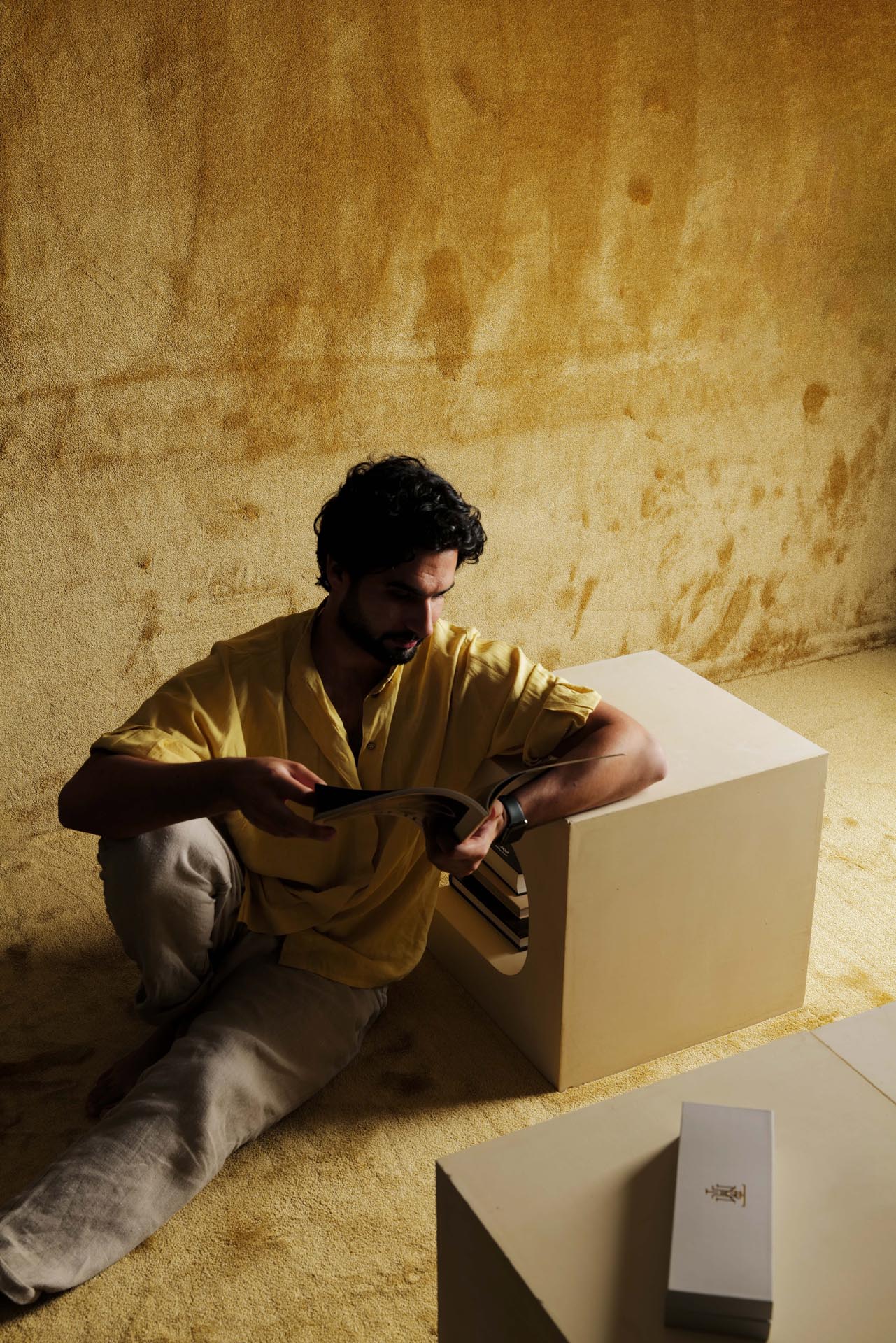 Emirati designer Omar Al Gurg's furniture pieces reflect his cultural roots while being inspired by modernist forms. His pieces are interactive and modular – such as the Shelly bookshelf and desk which will be launching soon as part of his furniture label, Modu Method. Al Gurg is also launching an 'open villa' concept that aims to build a community around his brand, as well as hosting events and gatherings.
Omar Chakil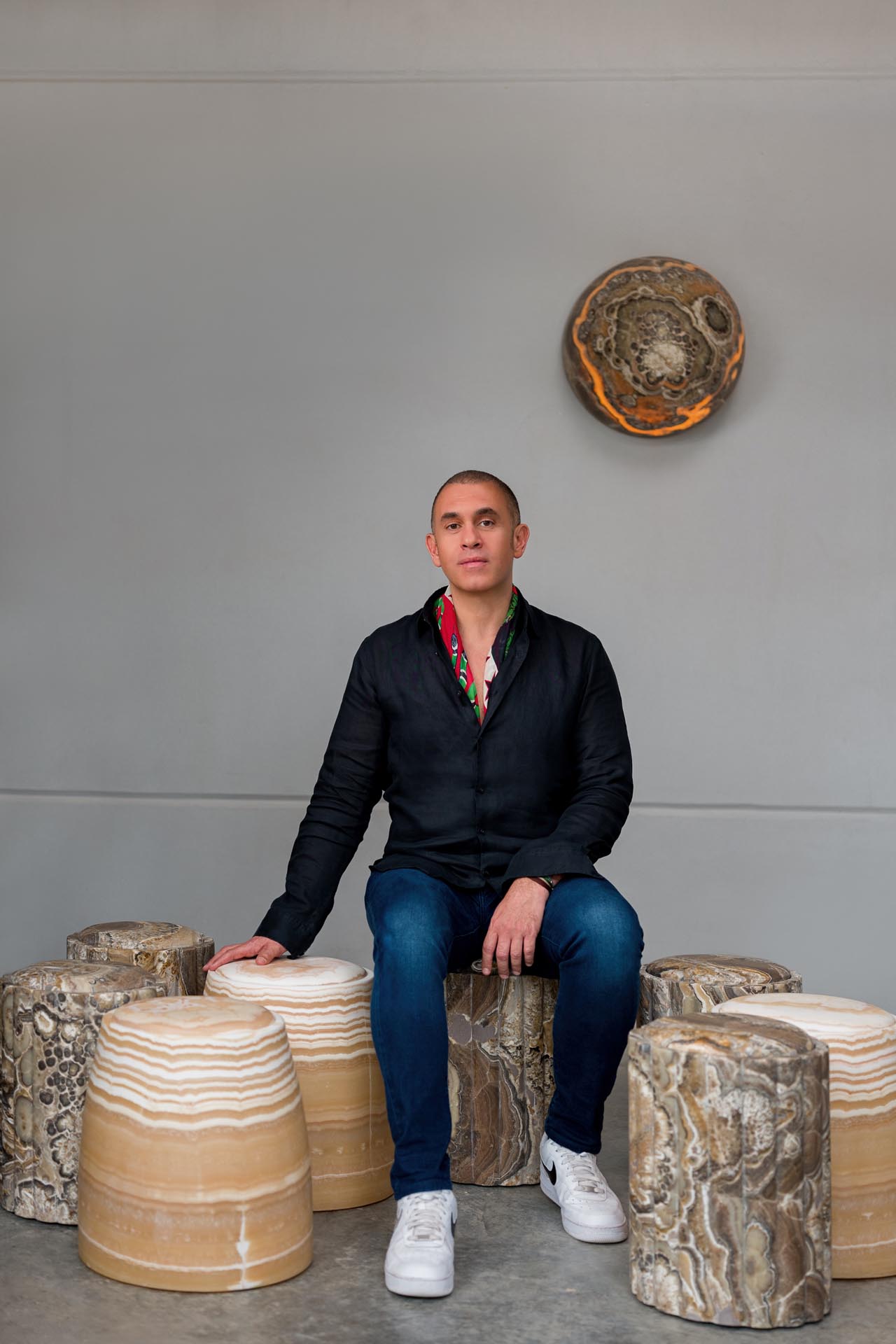 Creative polymath Omar Chakil blends East and West in his designs, which include a series of collectible designs made in 'pharaonic alabaster'. While reasserting the value of local materials, Chakil's work aims to propel contemporary Egyptian design forward both locally and globally. This year, Chakil held his first solo show in Egypt with Le Lab, and his pieces featured in Carwan Gallery's 10th anniversary show in Athens. Chakil is currently preparing for shows in Paris, New York and Dubai and is working on a restaurant complex in Cairo and projects in the US and UK. 
Rabah Saeid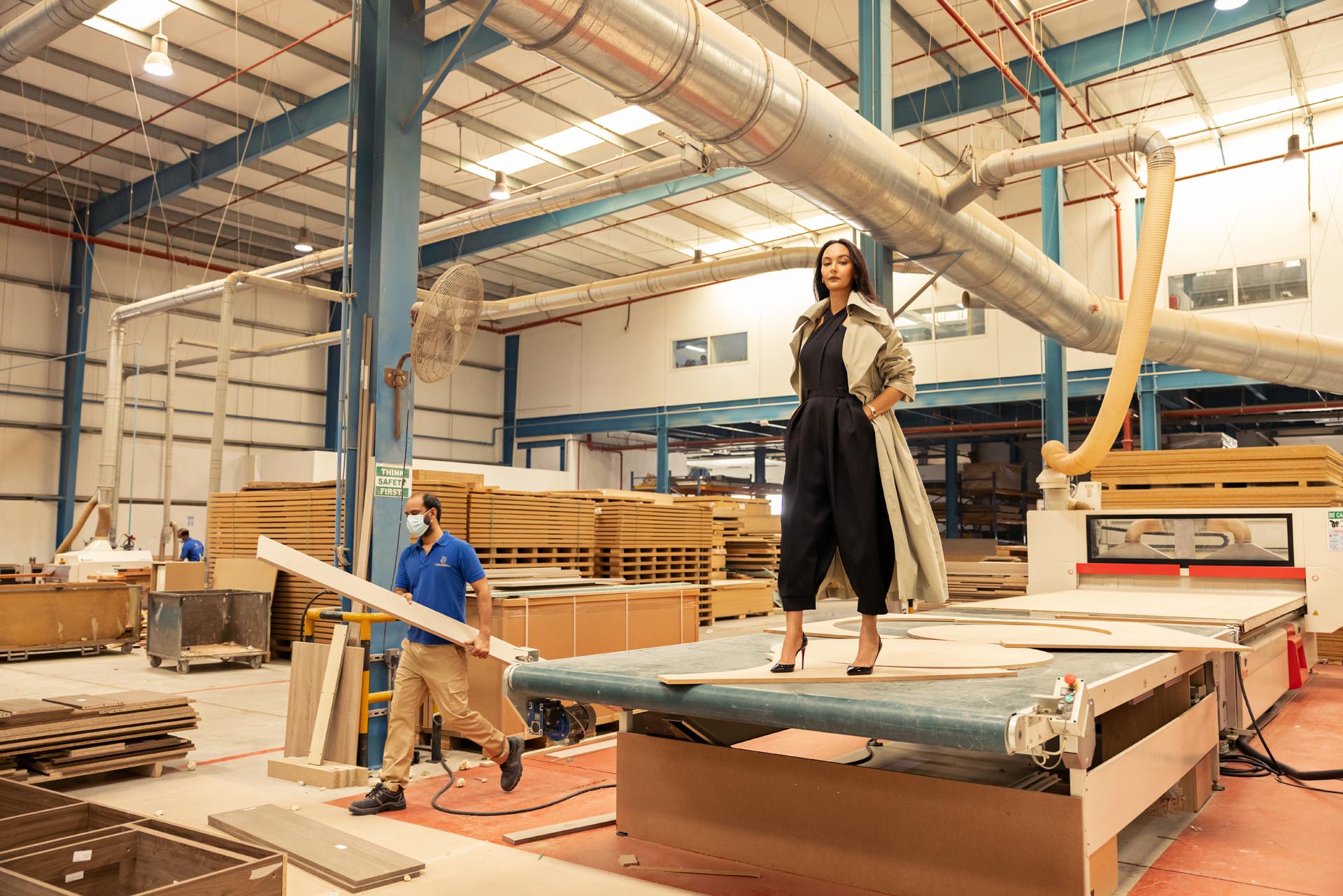 While designer Rabah Saeid's Dubai-based studio Styled Habitat continues to grow, so does her portfolio of serene and texturally rich designs that are both functional and elegantly effortless, leading her to design the homes of art collectors and entrepreneurs. Styled Habitat is currently working on a polyclinic in DIFC and an F&B concept in Qasr Al Muwaiji in Al Ain, as well as series of private residences, and is continuing its collaborations with studios such as Lami and Pragma. Its Jotun HQ project is also set to open later this summer.
Rabih Geha Architects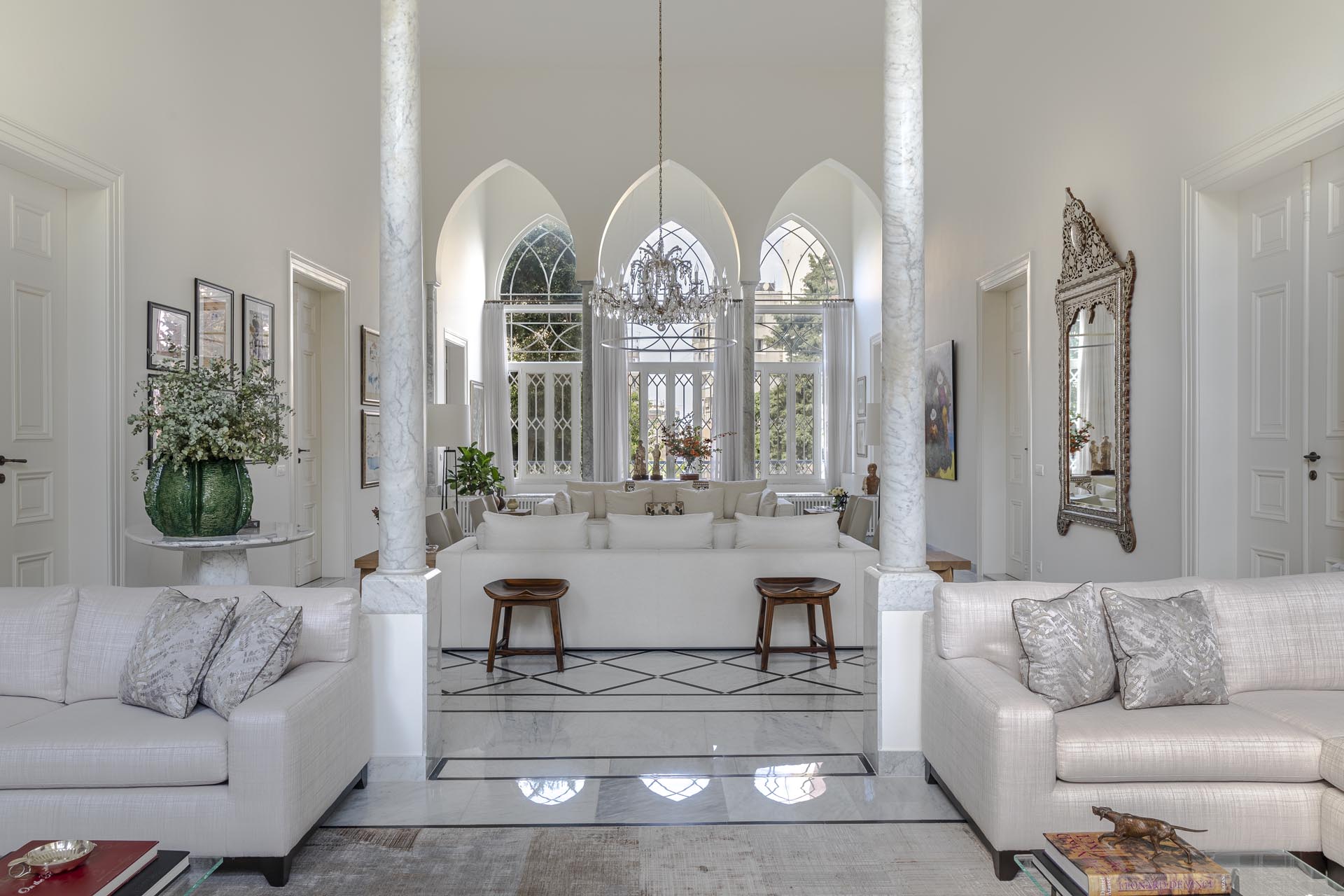 Whether evoking heritage or a futuristic drive, Rabih Geha's spaces have remained meaningful and relevant, but are always playful. Geha is sought-after for his signature blend of unexpected and authentic spaces and is credited for redefining the nightlife experience in Beirut and Dubai with projects such as Uberhaus, Off&On and the recently opened B018 Dubai and February 30 Dubai. Last year, Geha opened an office in d3, and has since completed projects all over the GCC, with a number of F&B concepts planned for Qatar, Dubai and Saudi Arabia.
Roar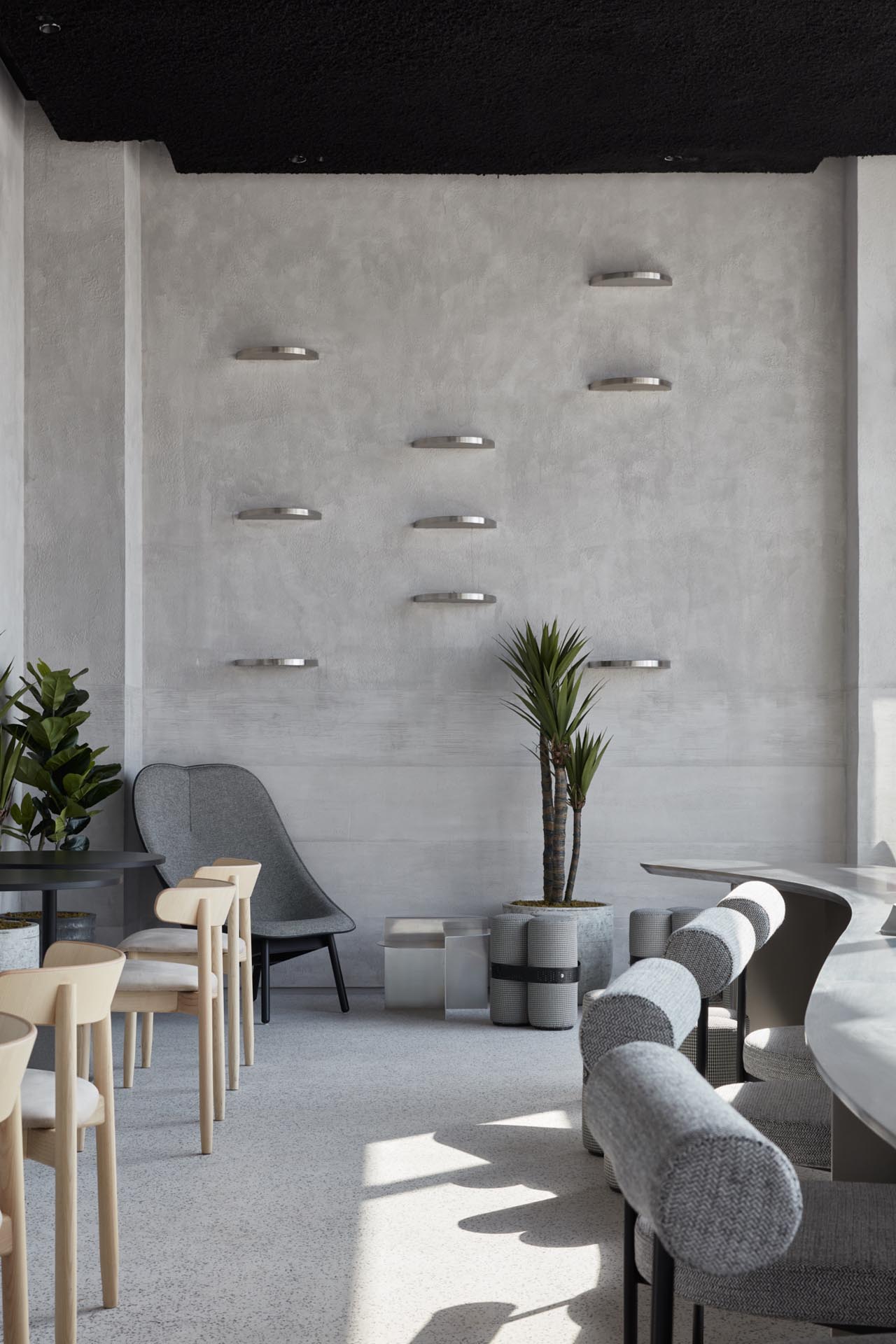 Roar has remained a force to be reckoned with and is always staying ahead of the curve. In the last year the interior design studio, led by Pallavi Dean, has completed a series of interactive, contemporary F&B and work concepts such as Drop Abu Dhabi as well as the playful Th8 hotel, and is venturing into the metaverse with its MetaSpace project. Roar is now working on its new studio in Alserkal, as well as developing a multi-functional building and entrepreneur Mona Kattan's new home.
s a | design studio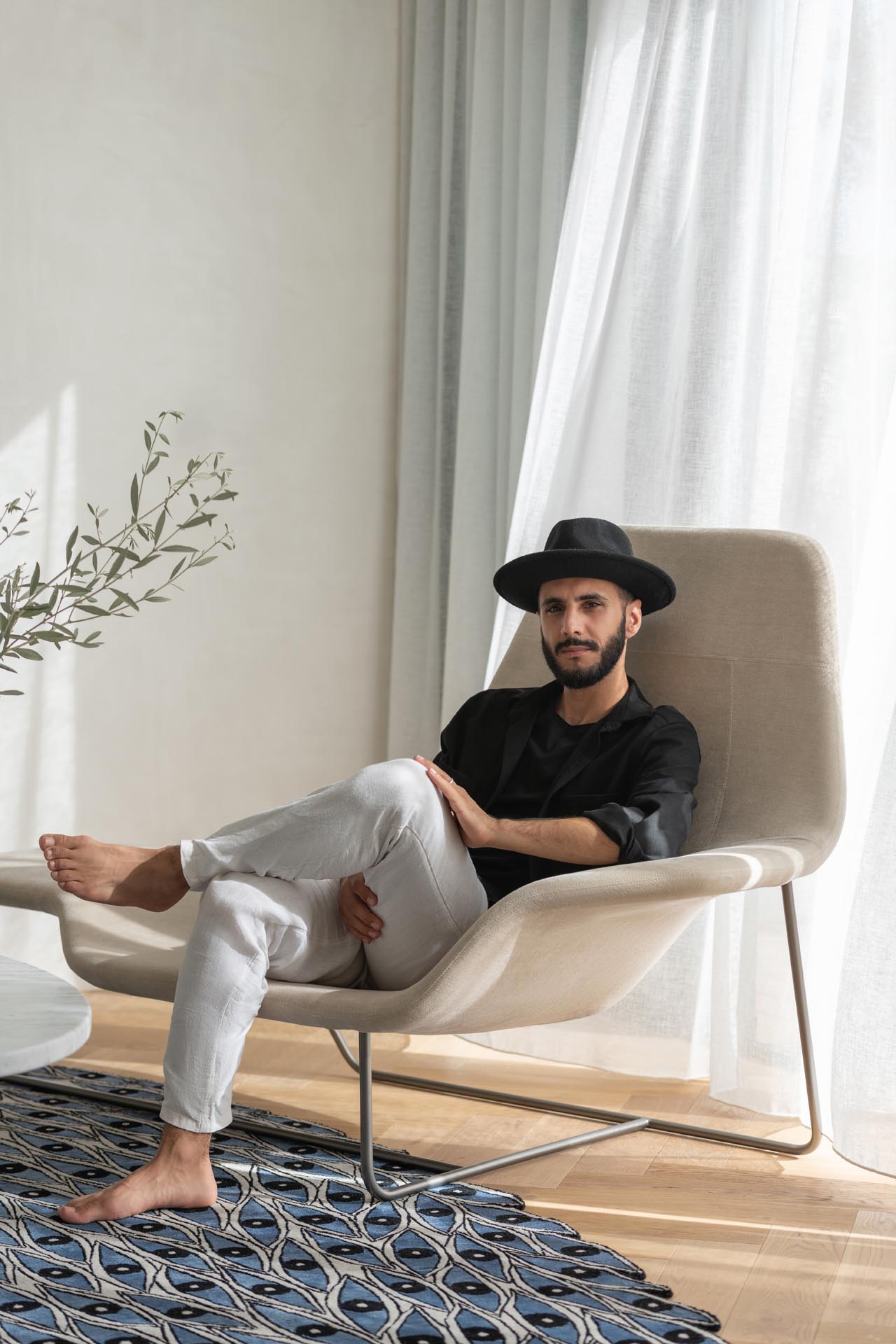 Inspired by Scandinavian and Mediterranean cultures, s a | design studio merges modern and traditional design elements to create balanced interiors that are at times calming yet maintain a vibrant and edgy spirit. Working across interiors, architecture and design, the studio is led by architect Shad Askari, and was first established in Stockholm before opening its office in Dubai in 2017. While it designs private residences, spas and offices, the young studio is also committed to using architecture to give back through projects such as designing portable housing for refugees in war zones.
T.ZED Architects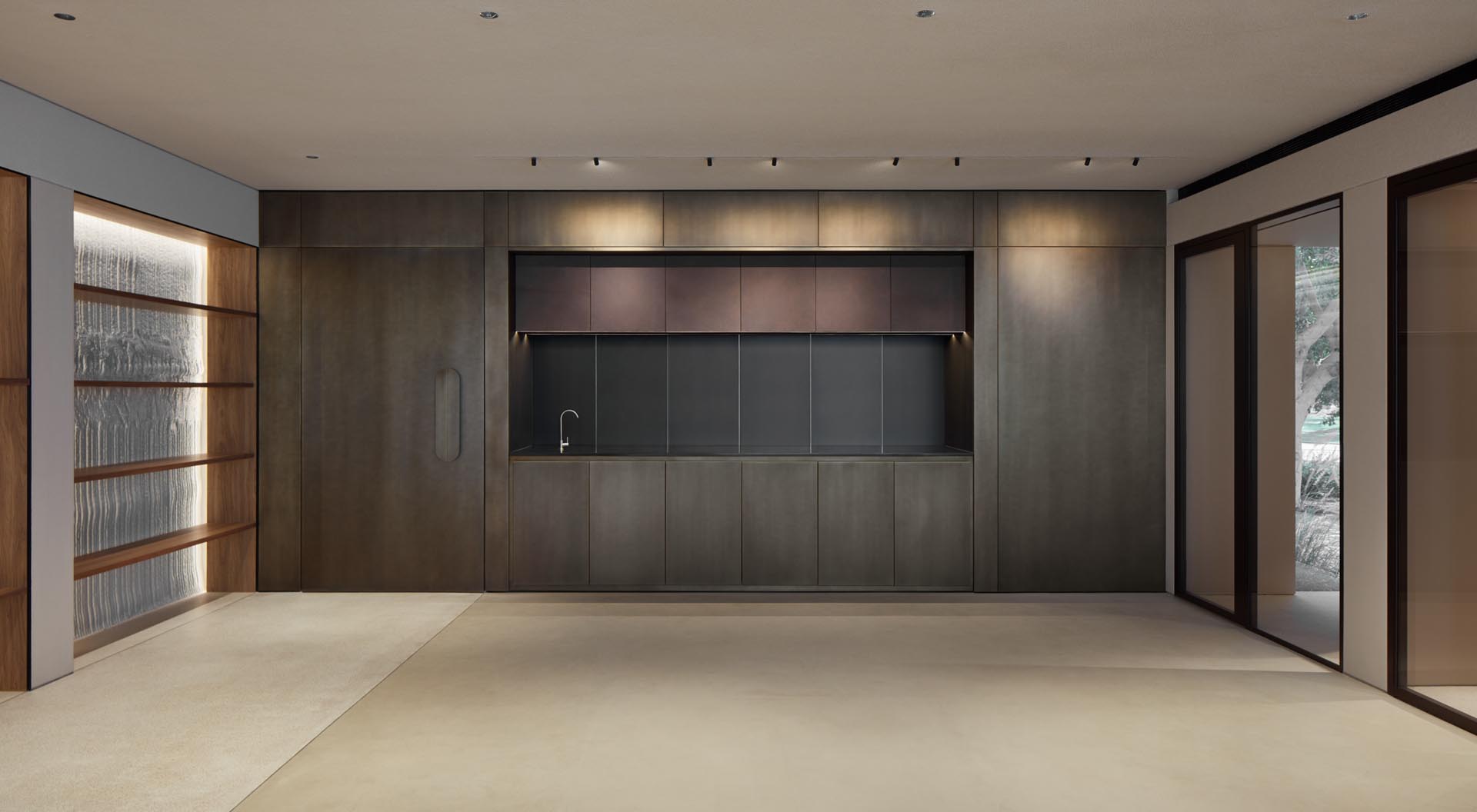 Since establishing T.ZED Architects, architect Tarik Zaharna has crafted some of Dubai's most loved spaces, such as Nasab, as well as developing alternative modes of living with the ongoing KOA Canvas project in Dubai. T.ZED's timeless and craft-driven approach can be observed throughout its portfolio, which spans residential, cultural, F&B and retail projects. In addition to completing an earthy events space in Dubai and working with the Dubai Future Foundation, T.ZED is also currently working on projects across the UAE and Kuwait.
Studio M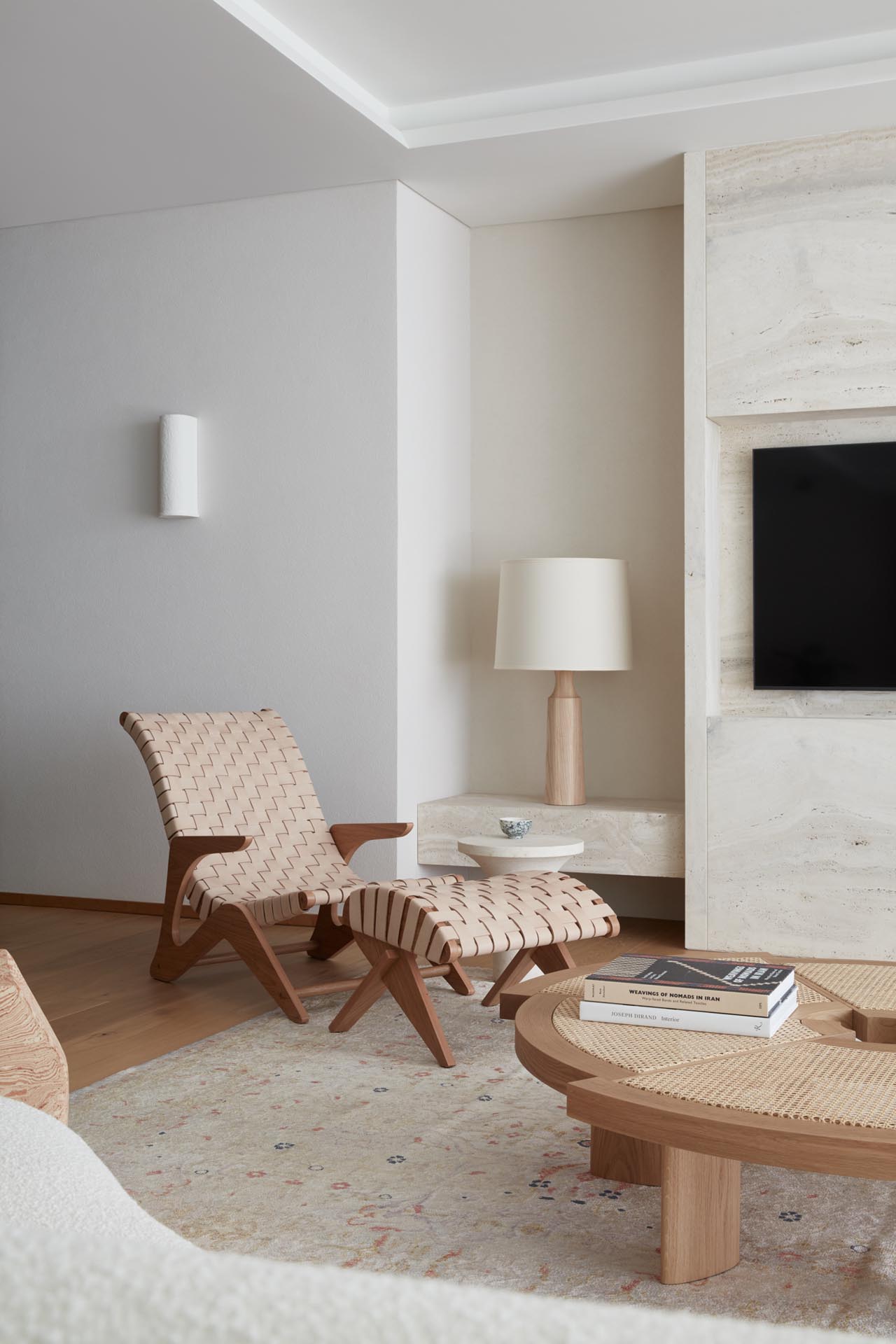 Led by designer Abboud Malak, whose career began in LA and later developed in Dubai where many of his landmark projects are based, Studio M has been carving its niche in the region with its minimalistic approach that is rooted in a modernist approach that engages rich materiality, luxurious finishes and artful space, creating sanctuaries for luxury living, relaxation and wellness. Studio M has been busy completing several luxury residential properties at One Palm by Omniyat that are evocative of a contemporary coastal aesthetic, as well as designing a coffee shop in Saudi Arabia.
Studio Toggle 
Kuwait City-based Studio Toggle continues to set a benchmark for contemporary architecture that is informed by its cultural context and community. Led by Hend Almatrouk and Gijo George, the studio creates residential buildings that explore the role of architecture in creating a better standard of living, such as with its recently completed Jade residence. In the past year, the studio has also been working on a children's museum in Doha, the redesign of a historical building in Lisbon, and a 'women-centric' residential complex in Kuwait.
Viktor Udzenija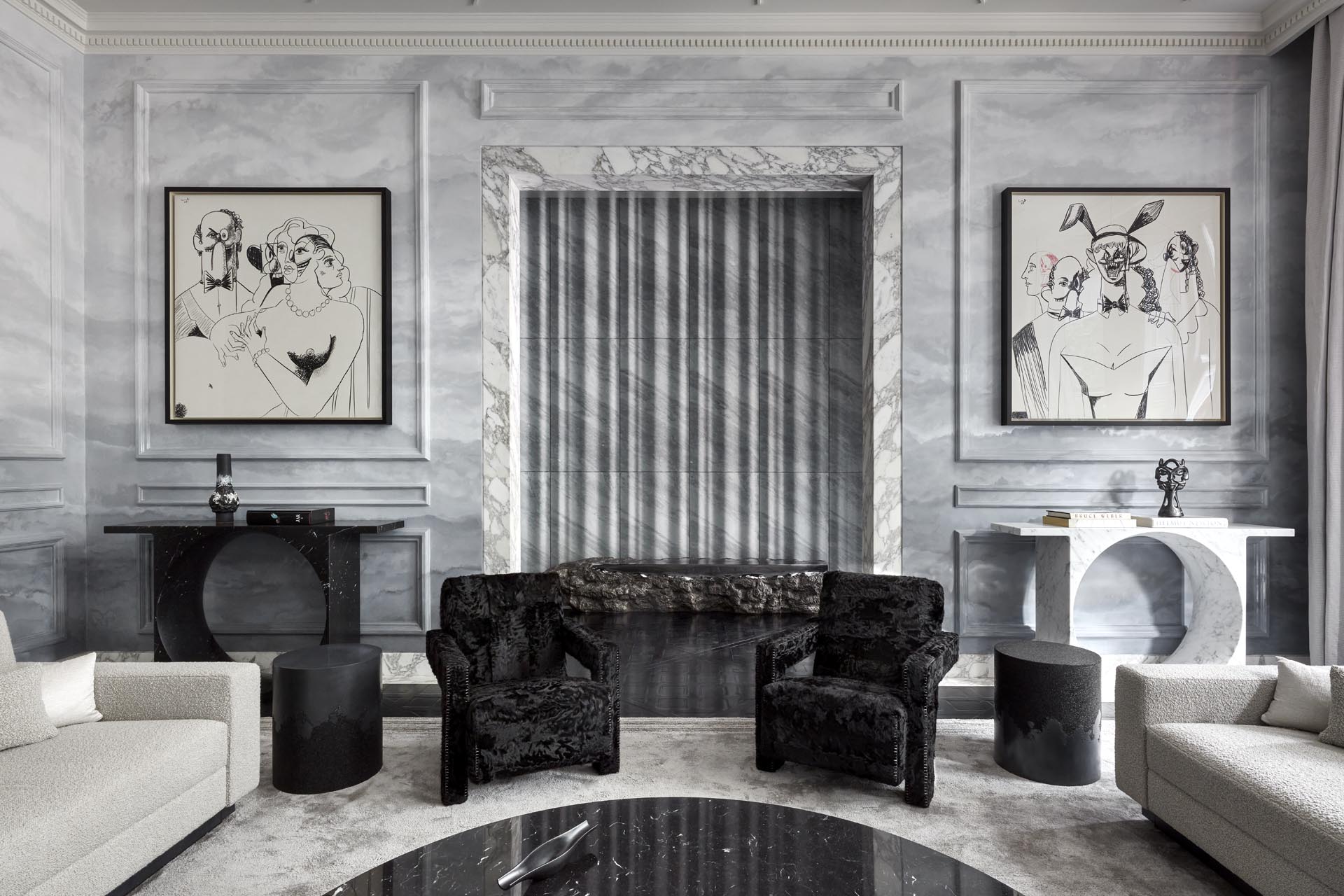 Having established his eponymous studio in Dubai, Croatian architect Viktor Udzenija has now expanded into Europe. Known for his distinctive architectural approach, Udzenija has completed a series of residential and F&B concepts in the UAE, as well as curating Christie's inaugural Middle Eastern Modern & Contemporary Art & Design auction. He is currently working on a mixed-use project in Prague featuring a Roman travertine façade as well as several refurbishments of historical buildings in the city. In Dubai, Udzenija has revisited one of his earlier projects, now featuring a large artwork installation by American designer Misha Kahn, as well as other commissions including Najla El Zein, the Campana brothers and Pierre Paulin.
Thomas Trad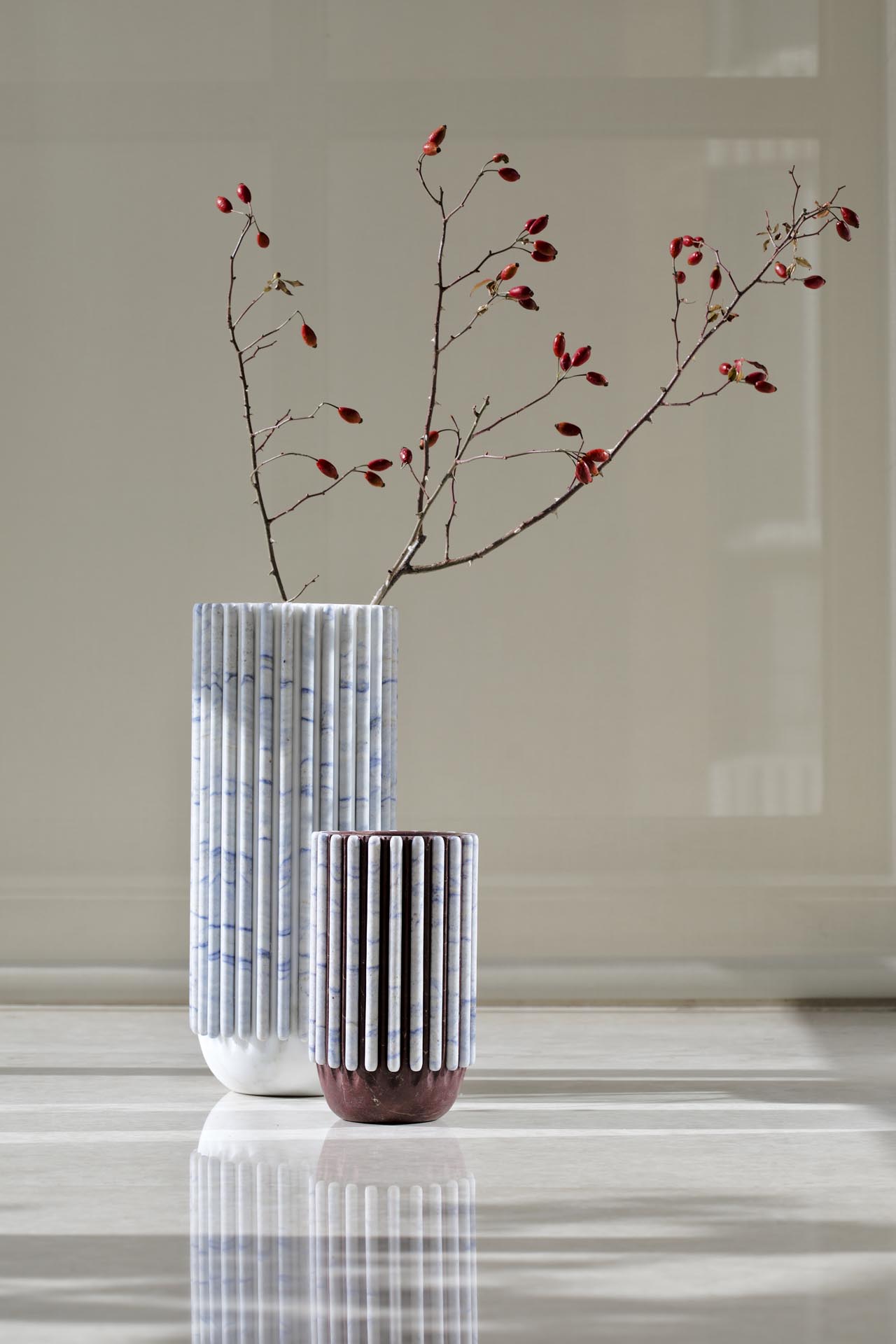 Lebanese designer Thomas Trad is becoming a household name within the regional design scene, thanks to pieces that merge contemporary and traditional techniques while championing local craftsmanship in Lebanon. Trad's work has been shown in a number of exhibitions, such as Iwan Maktabi Lab's latest show in Dubai, in Belgium with 'Beyrouth, les temps du design', as well as an upcoming exhibition in Beirut where he will be showcasing a new collection of stools. 
waiwai
Creating architecture that addresses social, environmental, economic and technological challenges, waiwai has worked on prominent cultural buildings in the region, including the UAE Pavilion at the Venice Architecture Biennale, for which it won the Golden Lion Award. This year, the practice – led by Wael Al Awar and Kazuma Yamao – also completed Jeddah's HAYY Jameel arts centre and the Mosque of Reflection in Dubai. The duo is currently working on an 'urban majlis' concept, as well as a boutique hotel in Dammam that will be integrated within the traditional Najdi architecture. 
Vera Dieckmann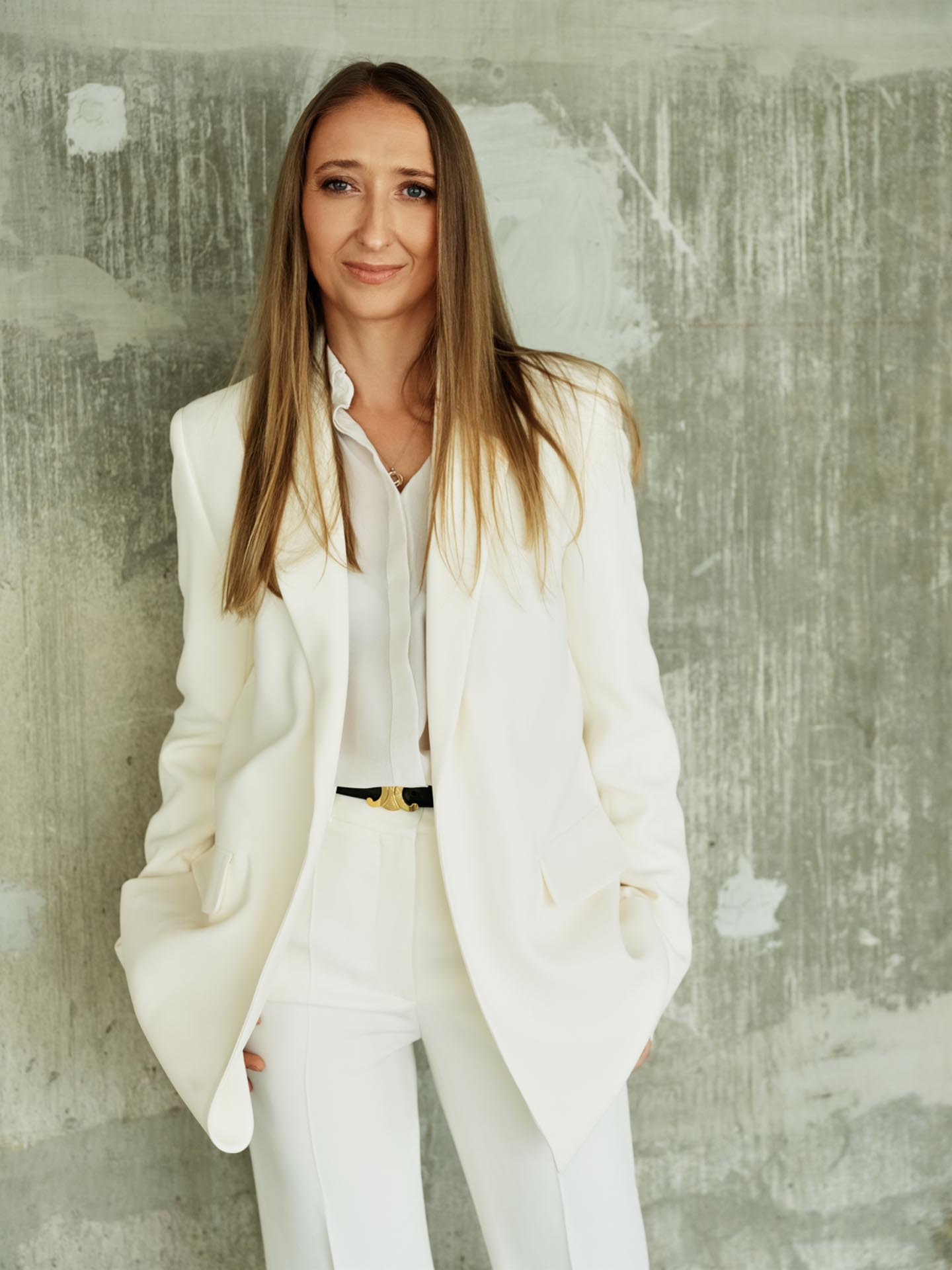 Founder of XO Atelier, Vera Dieckmann has been building a solid portfolio of F&B projects in the region – such as The Grey in Dubai and the Society cafés in Dubai and Abu Dhabi, as well as the striking Y12 Salon and a private apartment at The One Dorchester. She is currently working on a villa café in Abu Dhabi and a number of private apartments, plus a retail concept for a Milanese fashion brand while opening its new office space in Dubai.
Yasmina Makram 
Cairo-based rising star Yasmina Makram's sophisticated and intricately layered projects reflect the young designer's rightful place among the brightest talents within the regional design scene. In the past year alone, Makram has completed eight projects, including private residences across Egypt – such as the contemporary home outside of Cairo that blends indoor and outdoor spaces, and Le Salon Du Nil that offers an experience of being on the Nile while on the ground. Her future projects include Sotheby's Egyptian office and an apartment in Paris. She is also developing a new product line that will launch later this year.
X Architects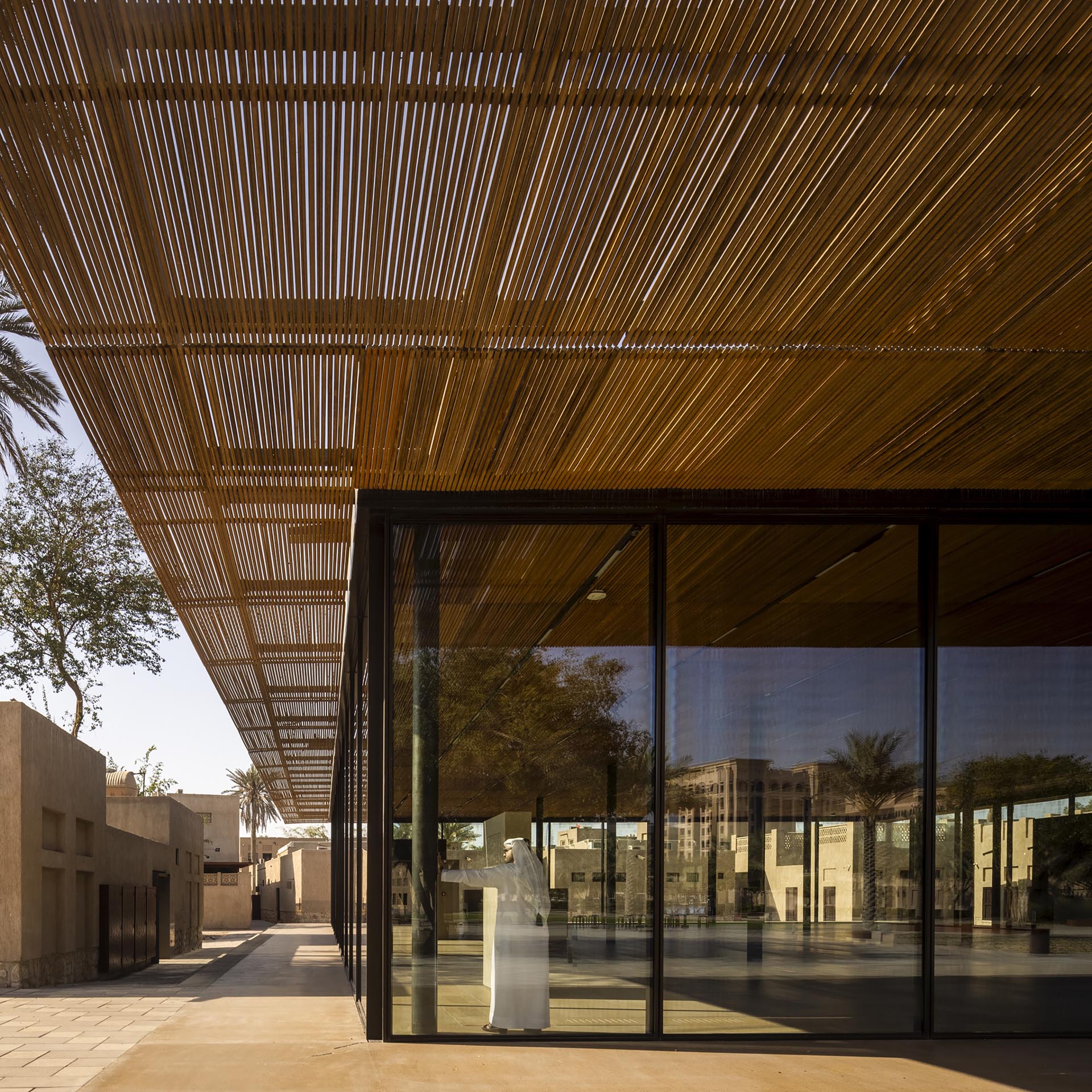 Ahmed Al-Ali and Faris Esmaeil, who are at the helm of research-led studio X Architects, continue to put regional architecture on the map, having received the Aga Khan Award for Architecture for their contribution to Islamic societies through their various cultural buildings. The architecture studio is currently working on cultural masterplans in NEOM, Qiddiya and in Abu Dhabi, having already completed a series of exhibition and cultural venues in Shindagha, one of Dubai's most historically significant neighbourhoods.
Woods Bagot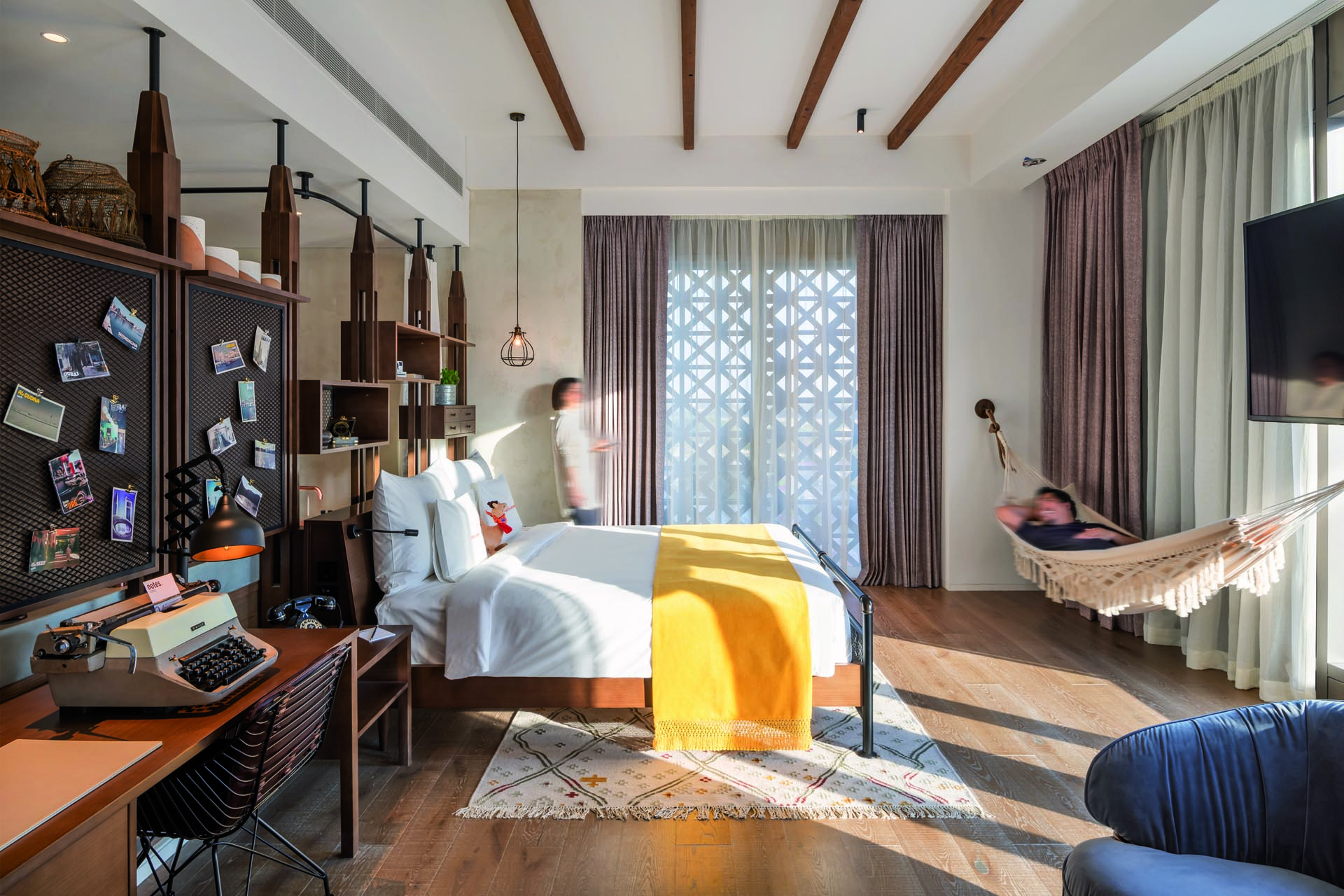 Woods Bagot Dubai's studio has had a busy year with the completion and opening of two major projects, including the Dubai Exhibition Centre for Expo 2020 Dubai that was designed to embody the cultural identity of Dubai, as well as the design for the first 25hours Hotel in the Middle East that blends nomadic elements with a playful contemporary approach. The firm is now working on a wellness-inspired office campus for Masdar City, as well as a residential tower and beach club in Dubai.
VSHD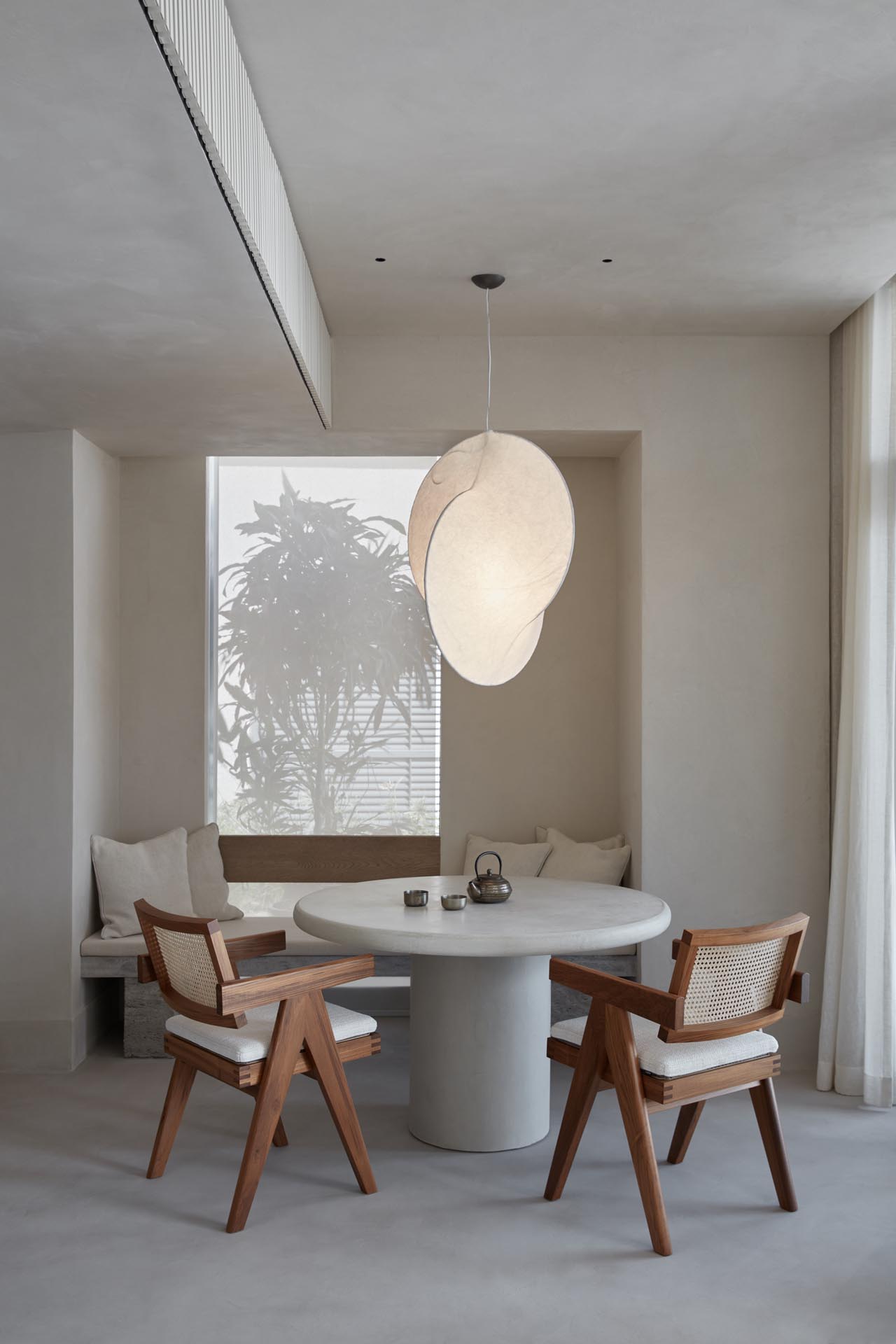 One of the pioneering firms in the region for minimal and material sensitive interiors, VSHD – led by Rania Hamed – has enjoyed a series of successful projects in the last year that have set a precedence for a particular aesthetic and approach to design that is becoming increasingly popular across the globe. Completed projects include surrealist coffee shop Orijins in Dubai, a wabi-sabi-inspired penthouse using locally and sustainably sourced materials, as well as two F&B projects in Dubai Mall Fashion Avenue. Hamed is currently working on private residences across the UAE, as well as a series of conceptually rich retail and F&B projects.
Zaha Hadid Architects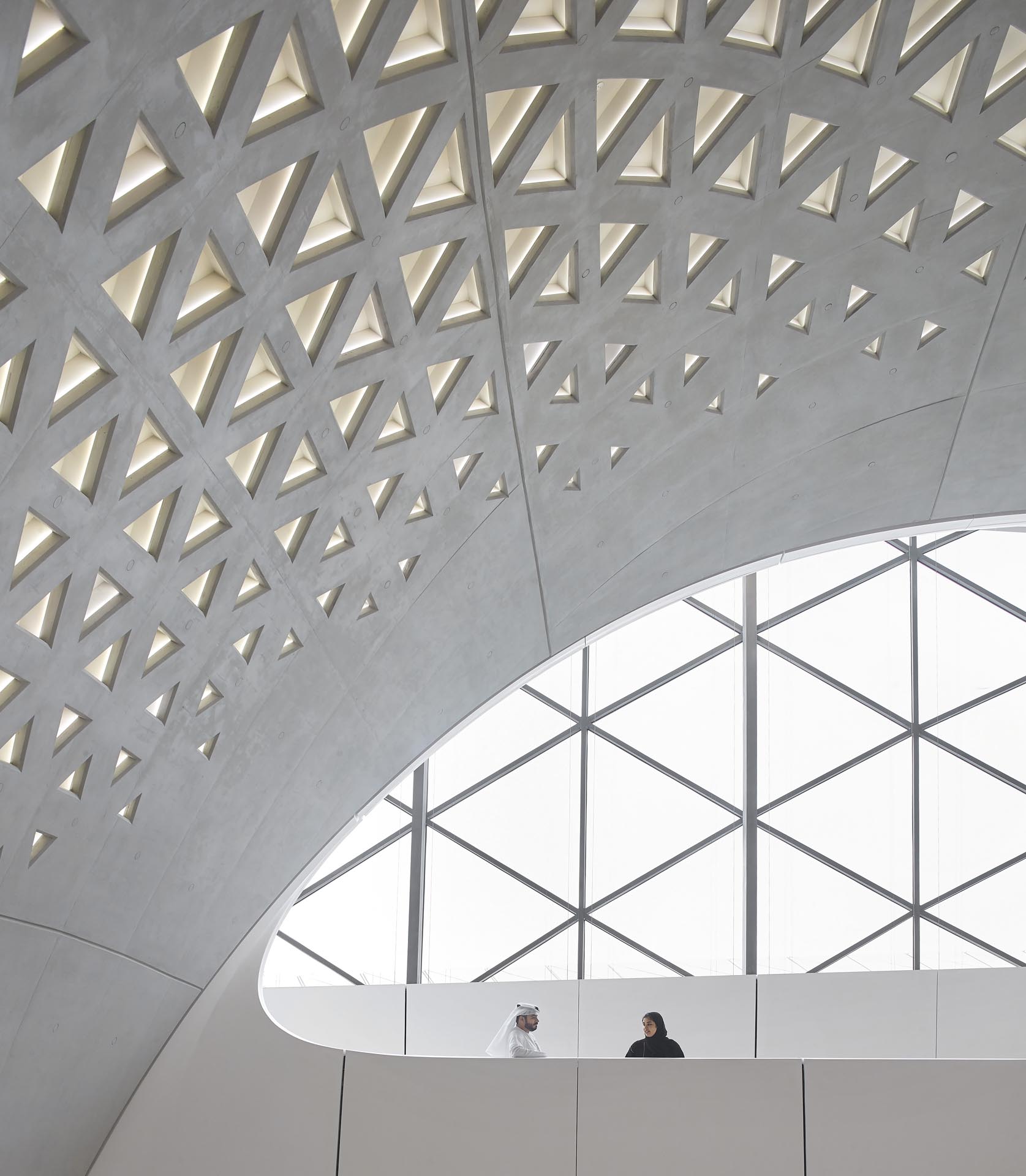 The legacy of the late Zaha Hadid powers on in the Middle East, not only through the history of her significant contribution to the region's architecture but in the firm's recent projects as well, such as with the opening of the new Bee'ah headquarters in Sharjah, which features a series of interconnecting 'dunes' optimised to local climatic conditions. The international architecture practice is currently working on the King Abdullah Financial District Metro Station in Riyadh, which will extend beyond the simple station typology to emphasise the building's importance as a dynamic, multi-functional public space.