From earthy tones to natural materials and organic shapes, this month's selection of objects are perfect for summertime daydreams – while some are even good enough to pack for a staycation!
---
A Pot About A Teardrop from Nicollete Johnson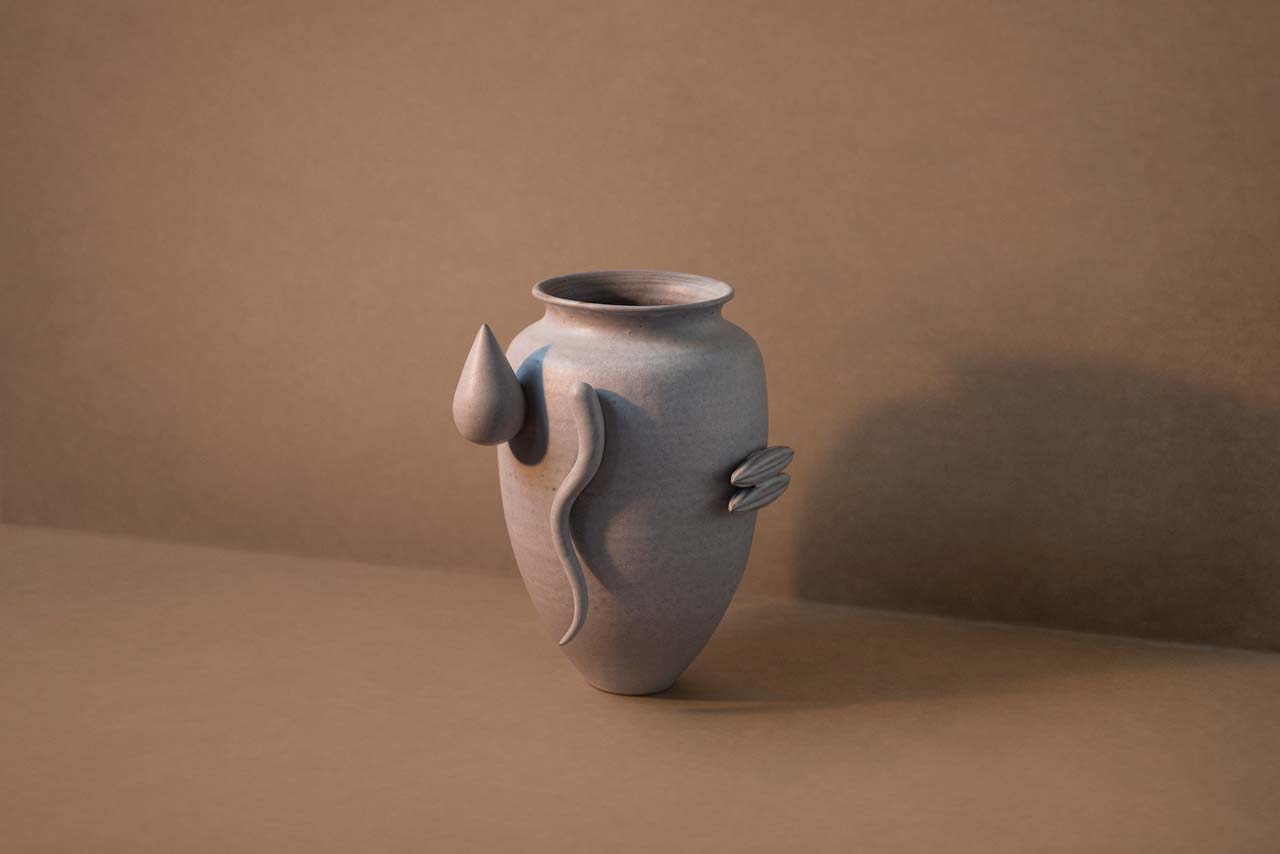 Brisbane-based ceramicist Nicolette Johnson's work draws on traditional pottery techniques which span millennia. Her forms marry the organic and the handmade, echoing botanical symmetry and patterns found in the natural world. This new collection, entitled "Assemblages" are Johnson's playful response to isolation. The glazed stoneware vessel is branded with what appears to be animate symbols that give it its' ethereal appearance. The artist is currently represented by the Sophie Gannon Gallery in Melbourne, Australia.
Available on sophiegannongallery.com
---
Portable Gople Lamp from Artemide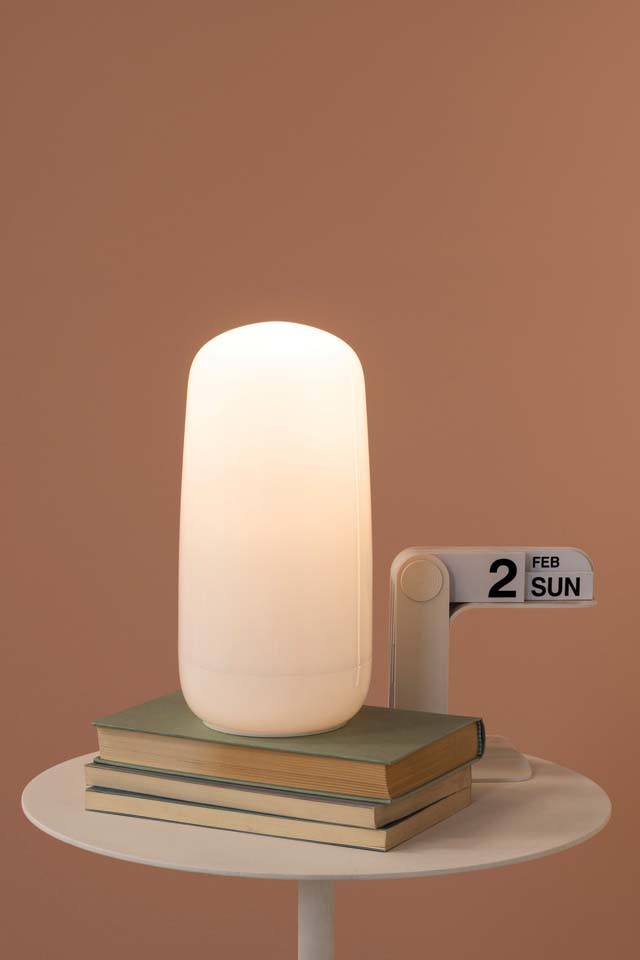 The basic form of the Gople Lamp enhances the beauty of glass which is hand-processed according to an ancient Venetian blowing technique that gradually turns white glass into crystal by combining the two – making each piece unique. The lamp is then completed by using a range of innovative finishes. The growing Gope family now has a new version that is portable, and offers a 26-hour running time without electricity, making it the perfect lamp to carry from indoor to outdoor settings to create just the right amount of ambiance.
Available on artemide.com
---
Blobby ceramic candlesticks from Anisa Kermiche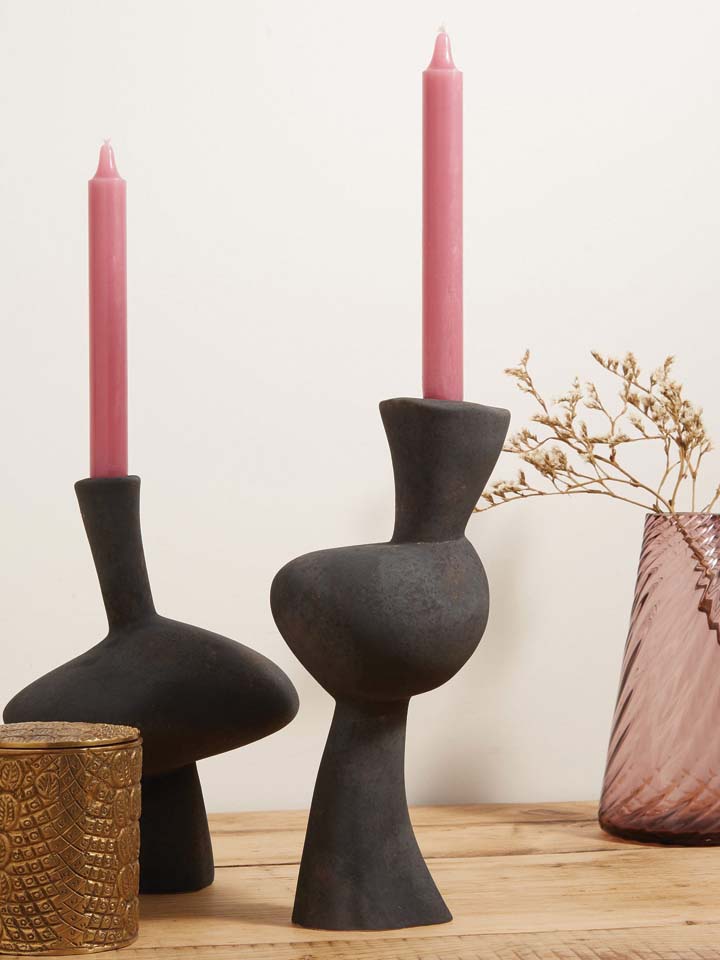 The abstract shape of Parisian Anissa Kermiche's candlesticks are fashioned from ceramic in Portugal with a hand-painted matte glaze finish. The curvaceous sculptures can be used as originally intended or instead left as a standalone artwork. Kermiche's homeware brand adds an experimental edge to any décor, and in inspired by female role models, including artists such as Alexander Calder and Fraciois Morellet, whose works can be observed in the bold shapes of Kermiche's work that are both striking and elegant.
Available on matchesfashion.com
---
Beosound A2 2nd Gen from Bang and Olufsen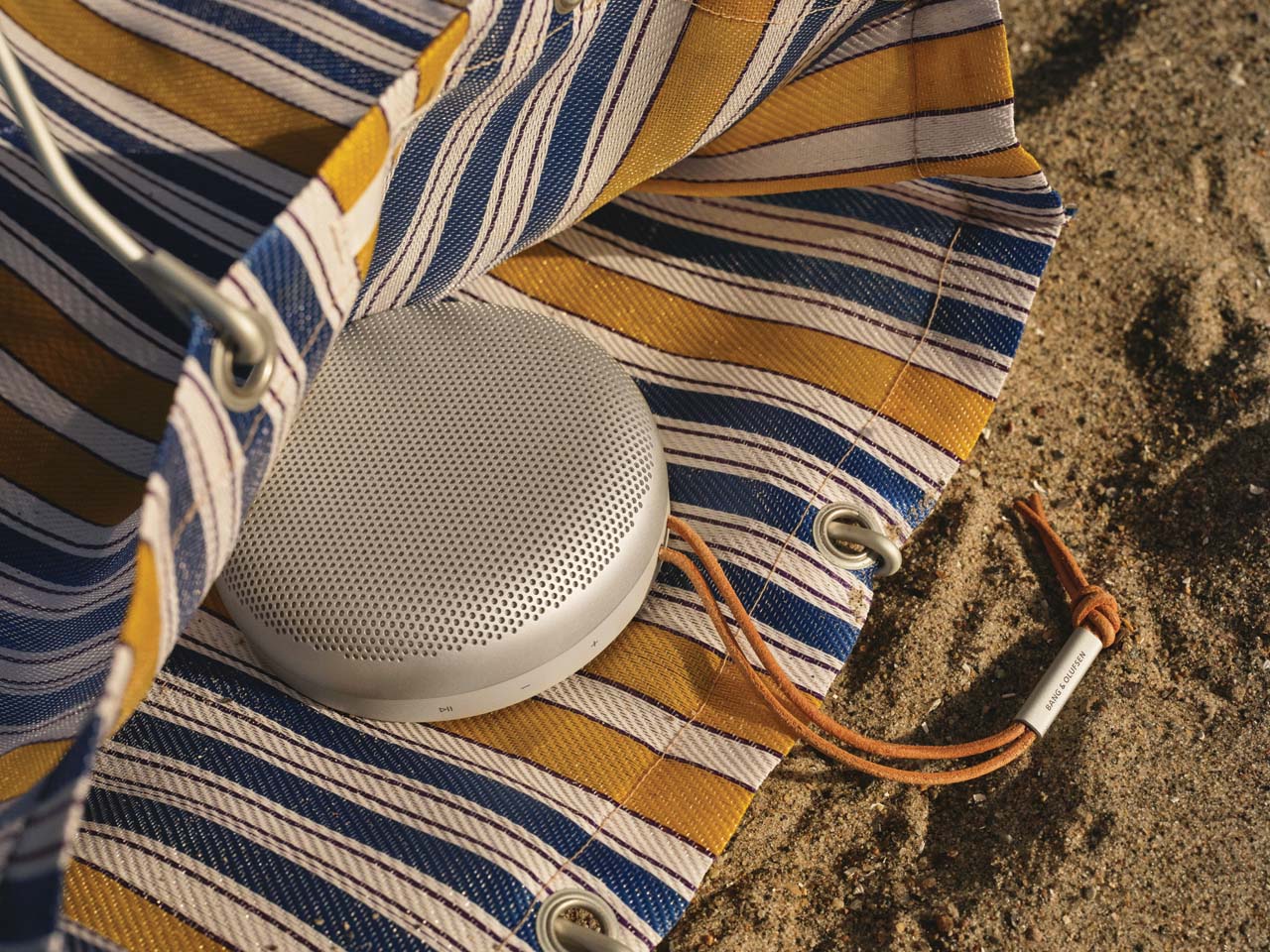 With a refined, compact design, the new Beosound A1 wireless speaker offers a premium musical experience, designed to be shared – as its Multipoint feature allows two devices to connect and control the tunes. The portable speaker comes with even more powerful battery life and lighter design, allowing for up to 18 hours of playtime. The durable Beosound A1 is waterproof and completely resistant to dust and sand – a perfect fit for a summer getaway. Its internal microphone also makes it the perfect choice for online meetings and hands-free calls. The Grey Mist colourway offers a contemporary take on the timeless aluminium tone and matches perfectly with just about anything.
Available on bang-olufsen.com
---
Bonbonniere / Bon Bon from 
Helle Mardahl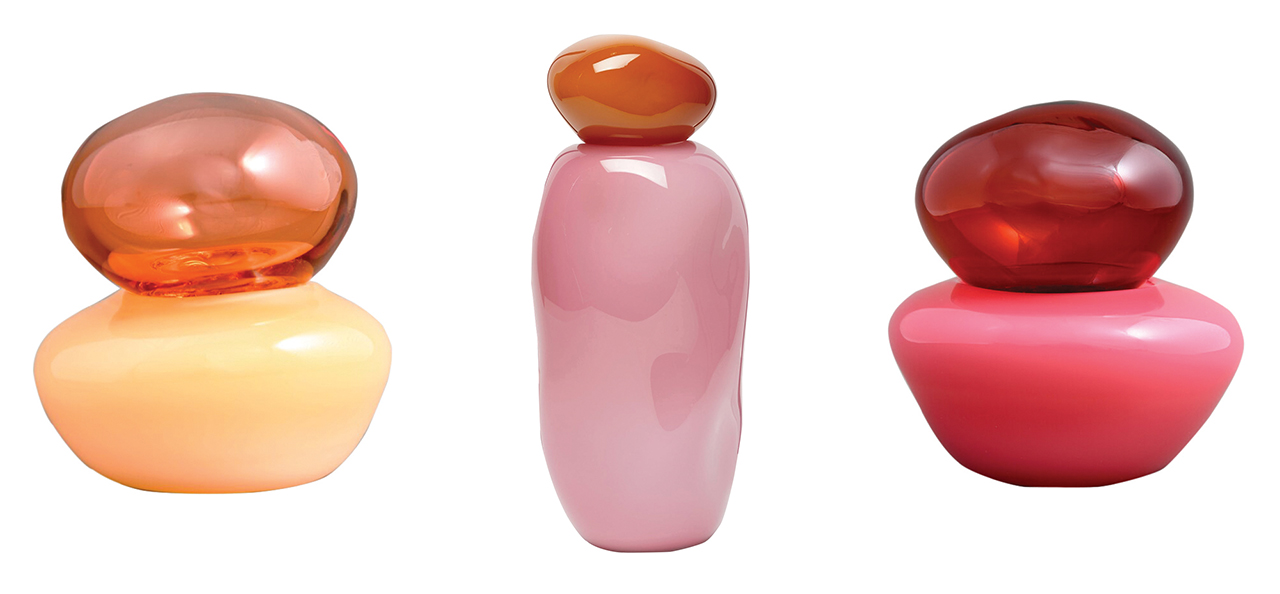 The Bonbonniere and its little sibling Bon Bon are part of Helle Maradahl's wonderful world of colourful, shiny and ornamental objects, inspired by the sweetshops the designer visited as a child. The jars feature various bursts of saturated hues and rounded shapes and are handmade in Denmark using traditional mouth-blowing techniques, making each piece unique and that much more special. The bulbous silhouettes of the Bon Bon can be used as a statement ornament or by simply removing the lid, it can be the perfect vase to hold fresh flowers, while the Bonbonierre jar can be placed on a mantlepiece as a charming focal point.
Available on hellemardahl.com
---
Rock from Dinousaur Designs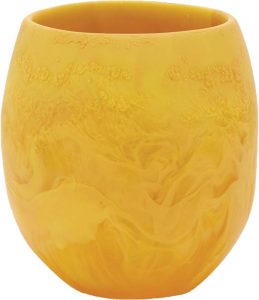 Dinosaur Designs' yellow Rock cup is taken from the Australian label's Joie de Vivre collection, which celebrates Antipodean al-fresco living. Handcrafted at the label's Sydney-based studio from artfully marbled resin and shaped to a large organic dimension, the cup can be displayed with its coordinating pieces when not in use, for a pop of vibrant colour.
Available on matchesfashion.com
---
RawUrban from Afrominima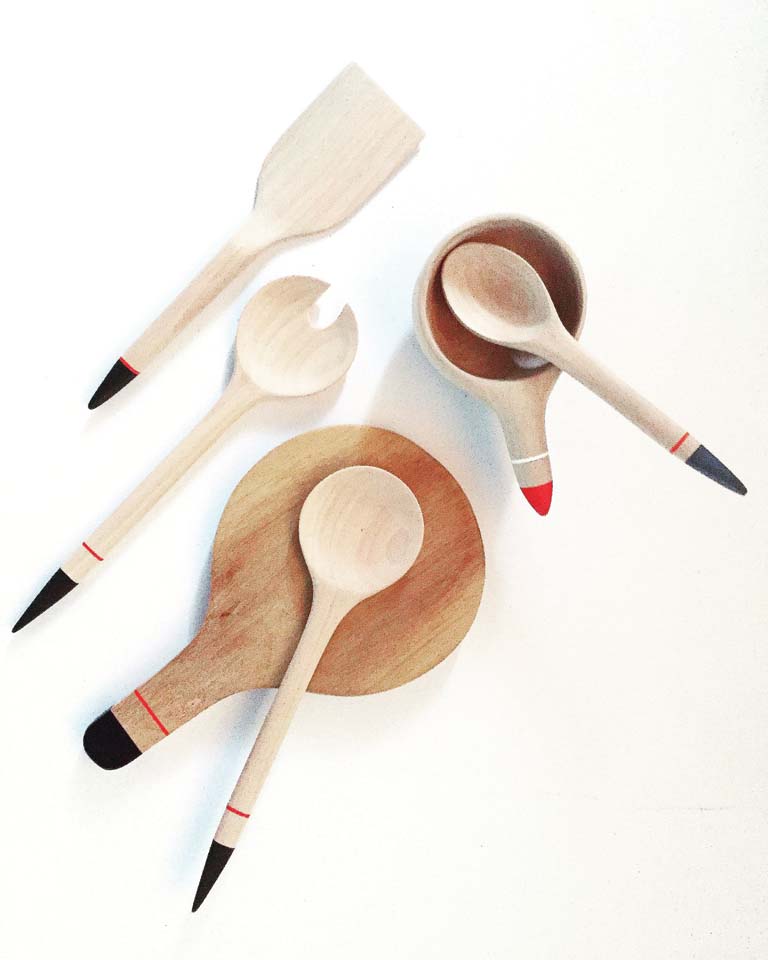 The RawUrban kitchen and tableware collection is inspired by Nigerian designer Olubunmi Adeyemi's mother's cooking for which she would use a spatula called 'omorogun' to prepare local dishes. RawUrban stems from this traditional kitchen tool, but has been refined into a contemporary collection, and handmade using locally-sourced wood. The utensils and tableware are all created using the Afrominima design ethos that combines African culture with a minimalistic approach, giving rise to a new design language.
Available at @thedabrand
---
Pochette from Loewe
The Pochette bag blends three different materials, featuring a supple hand-woven raffia basket base, a waterlily-printed canvas closing with calfskin drawstring, an adjustable calfskin strap, as well a LOEWE anagram patch on the exterior. The bag is part of Paula's Ibiza which has now flourished into a fully-rounded collection, complete with a vibrant fragrance and playful accessories. The collection features items that embody the spirit of 'letting go', according to creative director Jonathan Anderson. 40 euros for every product sold will go to educational projects for children affected by COVID-19.
Available in LOEWE stores and on loewe.com