This month's eclectic mix of objects, accessories and self-care items share a broad sense of inspiration, from minimal Danish design to vintage-style décor pieces featuring natural, rustic materials.
---
Le Baux Collection from Chapter 101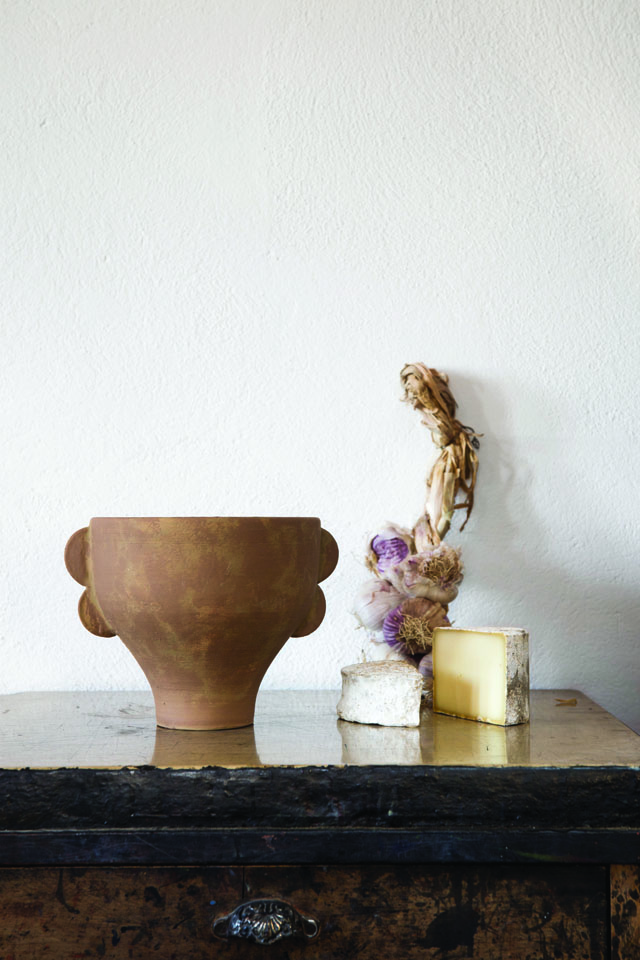 Dubai-based Chapter 101's capsule vase collection, Le Baux, is inspired by the natural sceneries of Les Baux-de-Provence in France, taking cues from its architectural forms, rustic textures and natural materials to create handcrafted pieces that are authentic and rooted in its context. The collection aims to bring not only a decorative element to a space, but also a cultural experience.
Double ceramic plate by 
Louise Madzia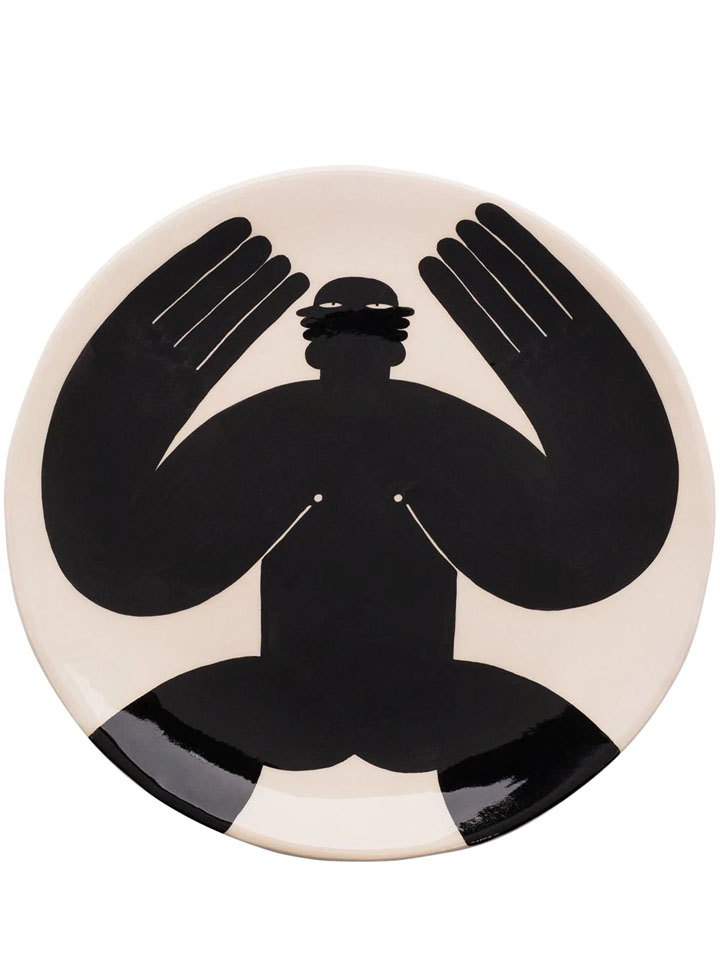 London-based designer and ceramist Louise Madzia creates quirky and playful hand-painted ceramics, from vases to plates. This white ceramic plate has been crafted by hand in Stoke-on-Trent, England, and features a screen-printed decal design of an abstract body and two faces. Much like her other ceramic works, the plate balances a good dose of whimsy but with a powerful effect.
Available on farfetch.com
Glass kettle teapot by Norm Architects for Menu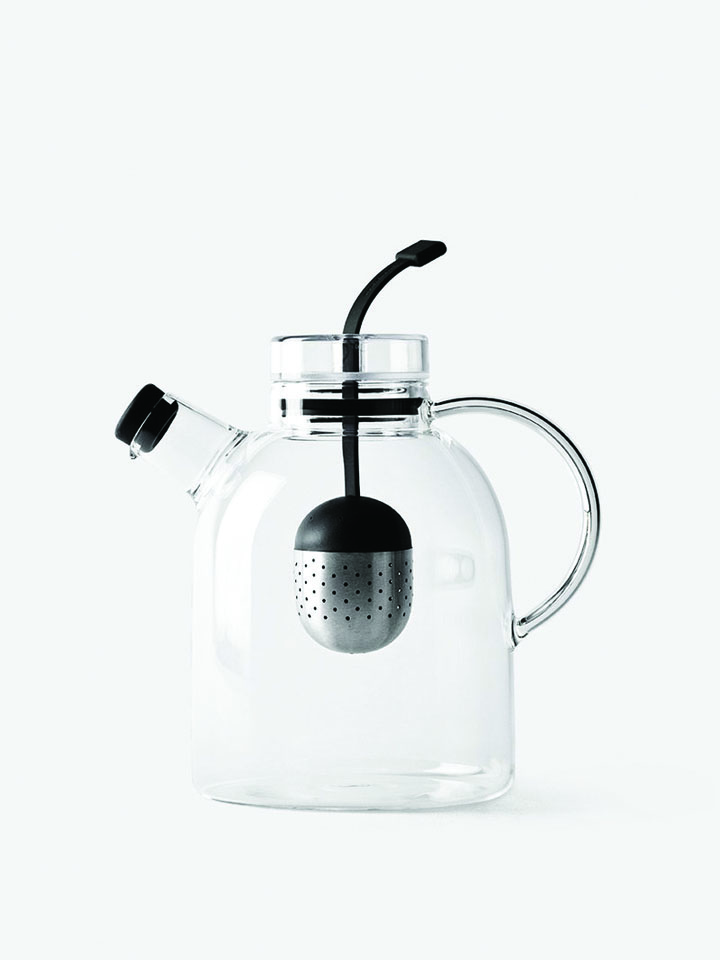 This glass teapot, designed by Danish studio Norm Architects for Menu, features a tea diffuser that hangs by a silicone string, serving as a stylish teabag suspended in the middle of the pot. Inspired by classic teapots found in the East, the kettle forms a harmonious fusion with modern, Scandinavian design. It comes in two sizes and is not designed for stove use.
Available at menuspace.com
Gradient glasses by Luisa Beccaria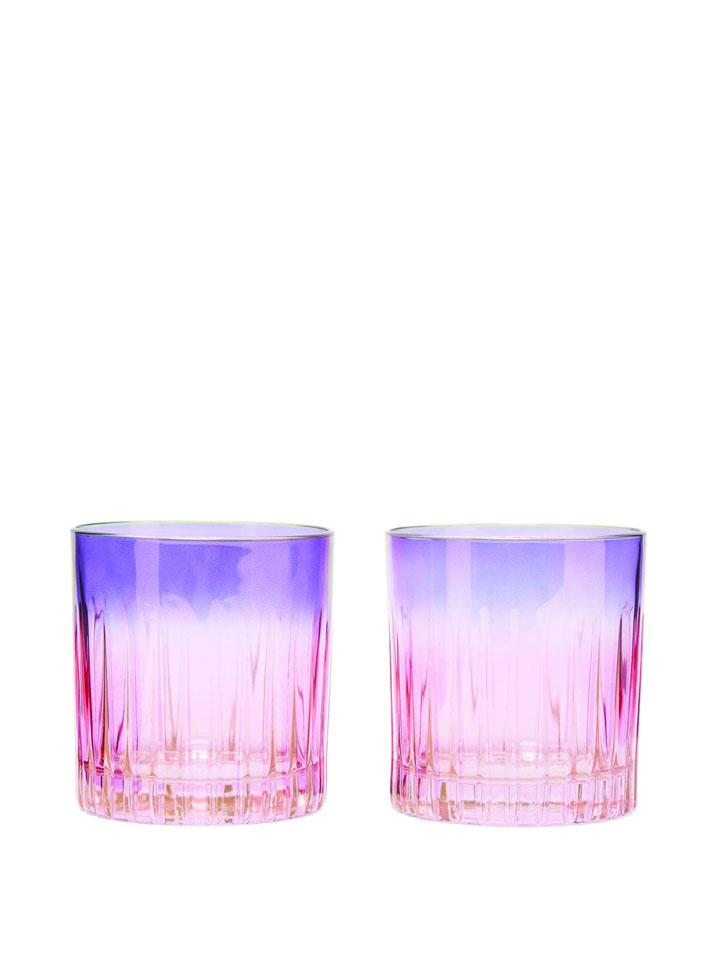 Luisa Beccaria's set of two tumbler glasses crafted in vibrant shades of pink and purple bring a colourful note to any table settings. The glasses include vertical grooves with an iridescent finish. Made in Italy with a ridged exterior that highlights the subtle iridescent finish, place the glasses on a printed tablecloth for a romantic setting.
Available at luisabeccaria.it
Bois Sauvage large bath salt from L'Objet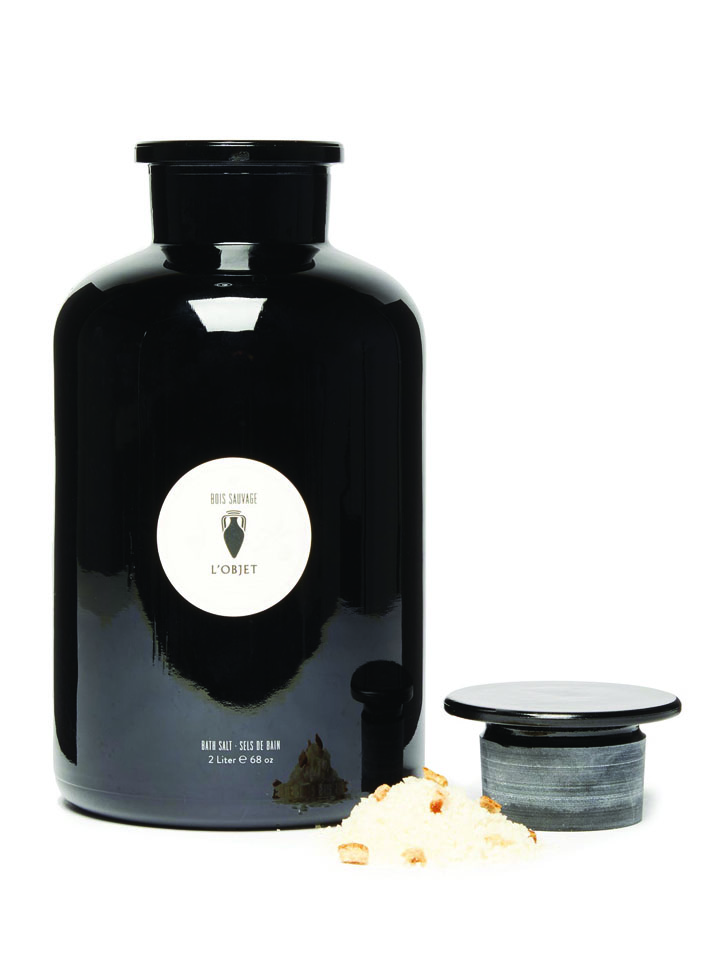 L'Objet's black Bois Sauvage bath salts are encased in a large glass bottle for an elegant look in any bathroom. Featuring a mix of salt crystals and dried flowers, the bath salts release elegant notes of bergamot, spice, vanilla and jasmine upon contact with water. Swirl them in a running bath to unwind after a long day at work.
Available at matchesfashion.com
Pencil case from Mismo
Mismo combines Danish Design with premium Italian materials, creating stylish & functional pieces that are built to last. This khaki-brown pencil is crafted in durable Italian canvas that is also water-resistant – making it ideal for safely storing creative supplies. Trimmed with leather, the pencil case is fitted with a brass zip at the topline and has slip pockets on the black shell lining.
Available at matchesfashion.com
Amelie Hourglass Vase from Aerin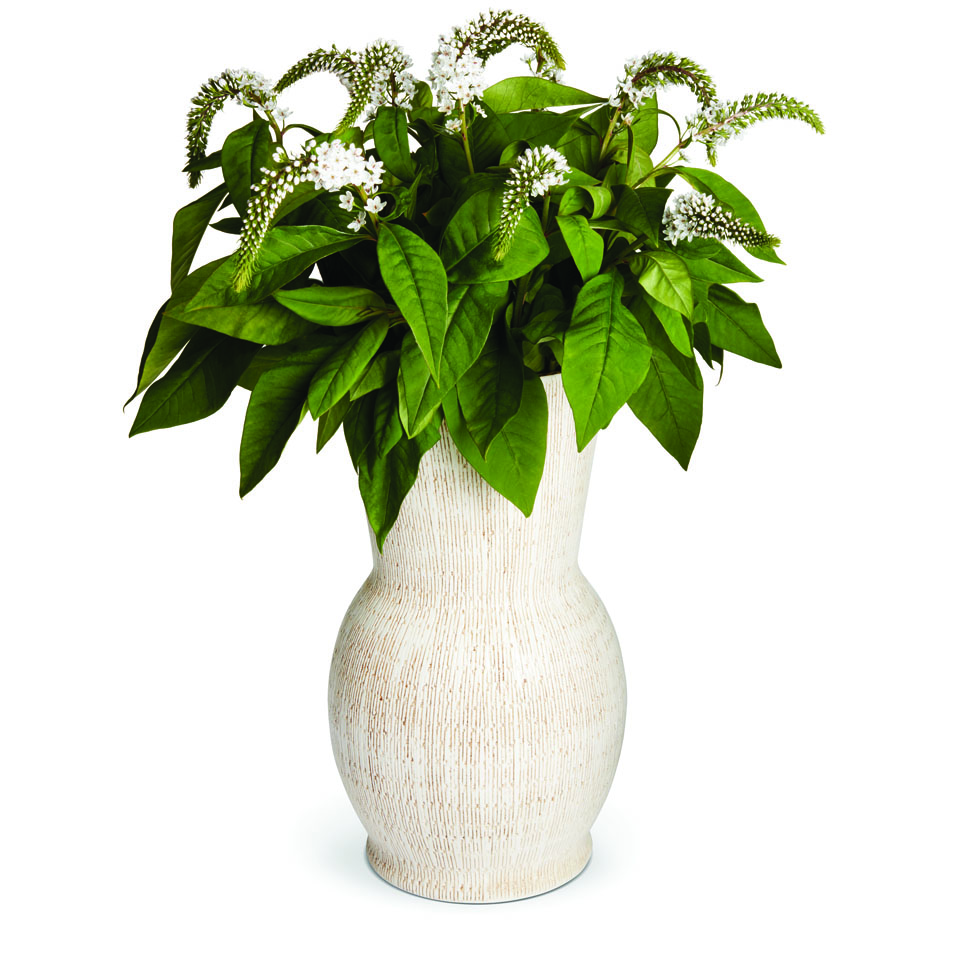 Evocative of coastal living, the Amelie Hourglass Vase has been given a vintage feel by using a traditional method of applying a patina over a white glaze. Crafted in Italy, the ceramic vase is edged in 18 karat gold, elevating its otherwise pastoral aesthetic. Place a bouquet of flowers to freshen up any living space, or arrange the vase in a group of similar decorative accessories.
Available at bloomingdales.ae