A child's imaginative delight of flight is on the menu at aviation-inspired, hangar1 located in the new downtown district of Abdali in Amman, Jordon.
A whimsical space that reimagines the early days of flight with vintage aeroplane parts and aviation-inspired elements, the retro vibe reminds us of a time when even the sky seemed limitless.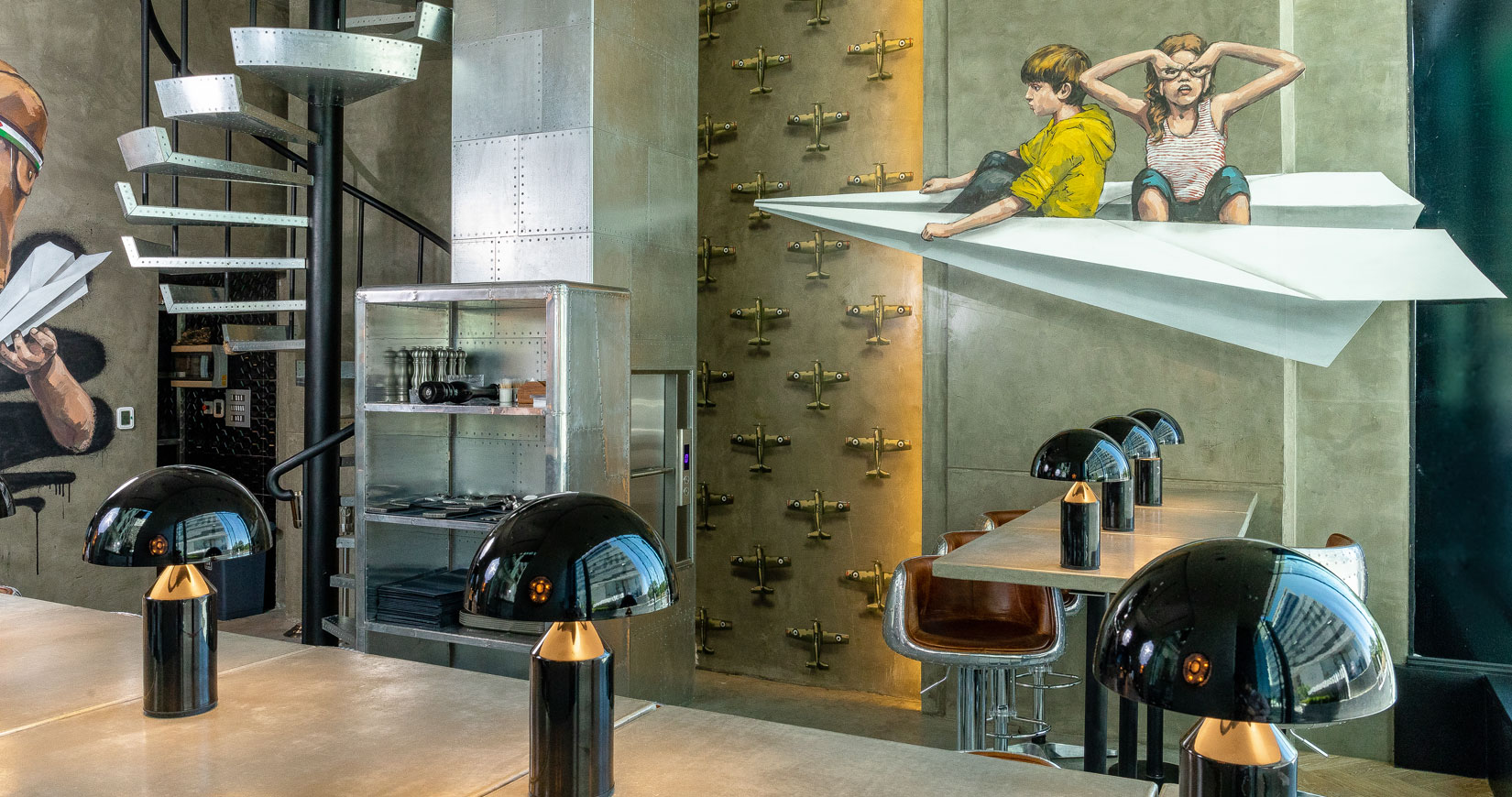 Original artworks by acclaimed street artist Ernest Zacharevic, who has been dubbed 'the Banksy of Malaysia', depict childhood visions of daring feats with paper aeroplanes.
The first restaurant launched by Campbell Gray Amman in the cultural capital of The Valley, a mixed-use development that is changing the skyline of Amman, offers a family-friendly menu of comforting classic as well as new experiences to awaken the child in all of us.