Designed to reflect the region's love of contemporary architecture – and local traditions – these residential exteriors are the epitome of style and substance.  From towers that achieve new aesthetic heights, to castles in the sky designed to accommodate the needs of the local environment, these exteriors are at the forefront of innovation.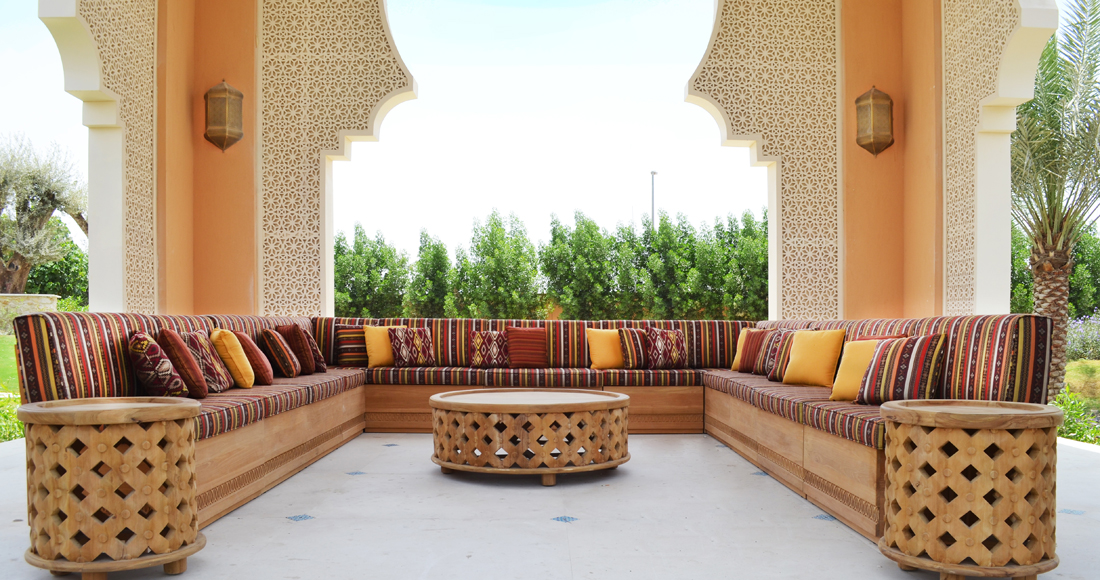 K3
The Kart Group's Mustafa Khamash transformed the outdoor area of  a residential palace into a harmonious oasis that maximises the privacy of the familial dwelling.
From the arched passage inspired by Moorish architecture to the  decorative carved wooden panels reminiscent of traditional Arabic mashrabiya screens, the ambience is luxurious and peaceful.
Amidst  citrus trees, frangipani, date palms and trickling waters are  diverse typologies of spaces – semi- enclosed patios, lounges, swings, solarius, majlis, and semi-vaulted alcoves, – that invite the family to spend time together, socialize over a refreshing coffee in the Majlis.
---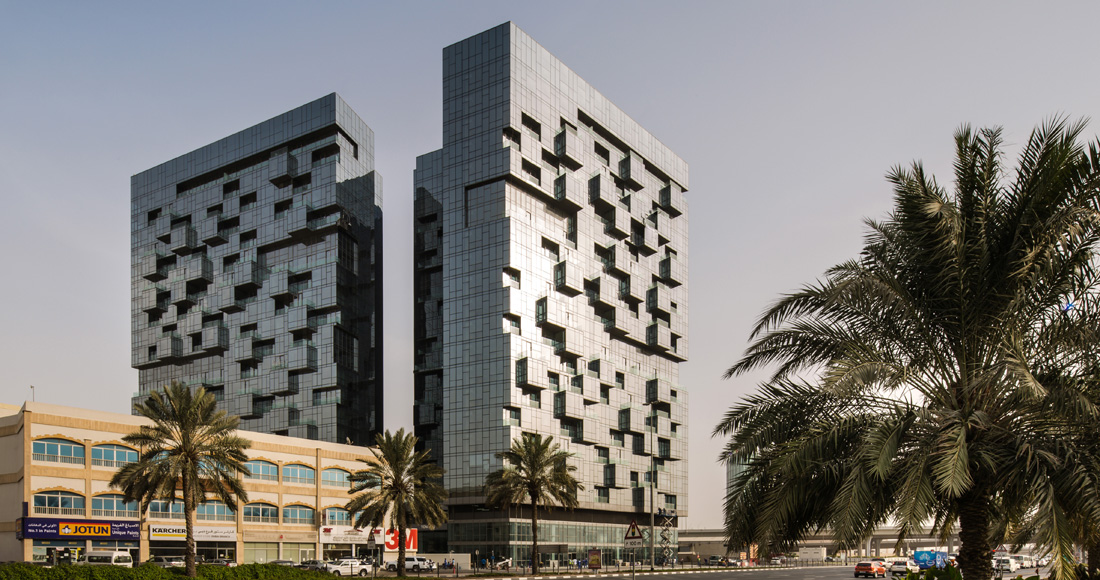 The Sky Towers project consists of twin 22-story residential towers located in Dubai's Umm Ramool neighbourhood.
Situated just a short distance from the Dubai International Airport, both towers offer a ground level with a variety of retail and F&B elements and a 3-level parking podium for the residents.
On-site amenities include gyms, saunas, massage rooms, swimming pools and generous outdoor terraces for leisure and family-oriented activities.
---
Wind Tower
Wafra Vertical Housing introduced a new concept for urban living that was designed for a contemporary lifestyle in 21st century Kuwait.
There has been an increased demand for land in the city, so  the transformation of single-family dwellings typologies has become a necessity.  The new residences offer privacy, benefit from vertical solution amenities and enjoy a prime location. One of the main tenets of their plan was to create a building that was designed to address the local environmental needs.
To achieve this, they located the services core of the building on the southern wing to minimize sun exposure and consequently reduce energy consumption – acting as a thermal barrier to the rest of the building.
View the complete list of this year's shortlisted projects here.