The easiest way to transform a living space? Update the sofa, which has always reflected consumer and society trends. For example, deep-seated sofas are perhaps the result of the rise of a 'binge-watch' culture. They, therefore, prioritise comfort and offer cushion depths of up to 100 centimetres.
In recent years, developing a personal style became a priority. Now, with sustainability in mind, consumers are thinking more long-term than previously.
Seating systems and furniture are alternating between curves and straight lines. They offer unexpected combinations, manifested in soothing and relaxed living room designs.
---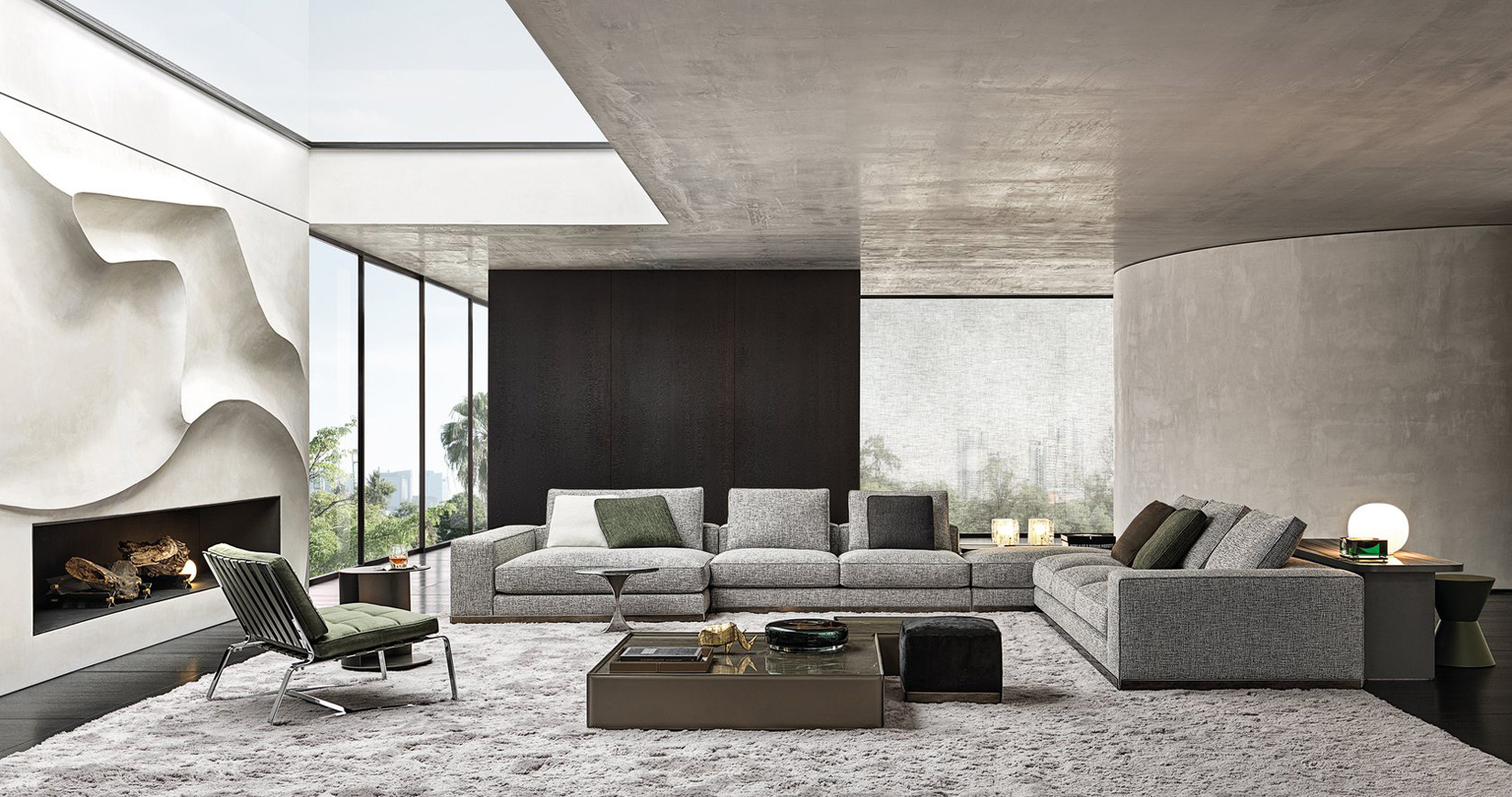 Art Deco-style brass sofa bases are being replaced by wooden-based iterations. They are more versatile to work with and less restrictive in style. Rodolfo Dordoni's West design for Minotti can be used in a wide range of different contemporary and traditional arrangements. Every element of the seating system is made with goose down padding to ensure maximum comfort. It also features cushions finished with piping and a distinctive aluminium strip.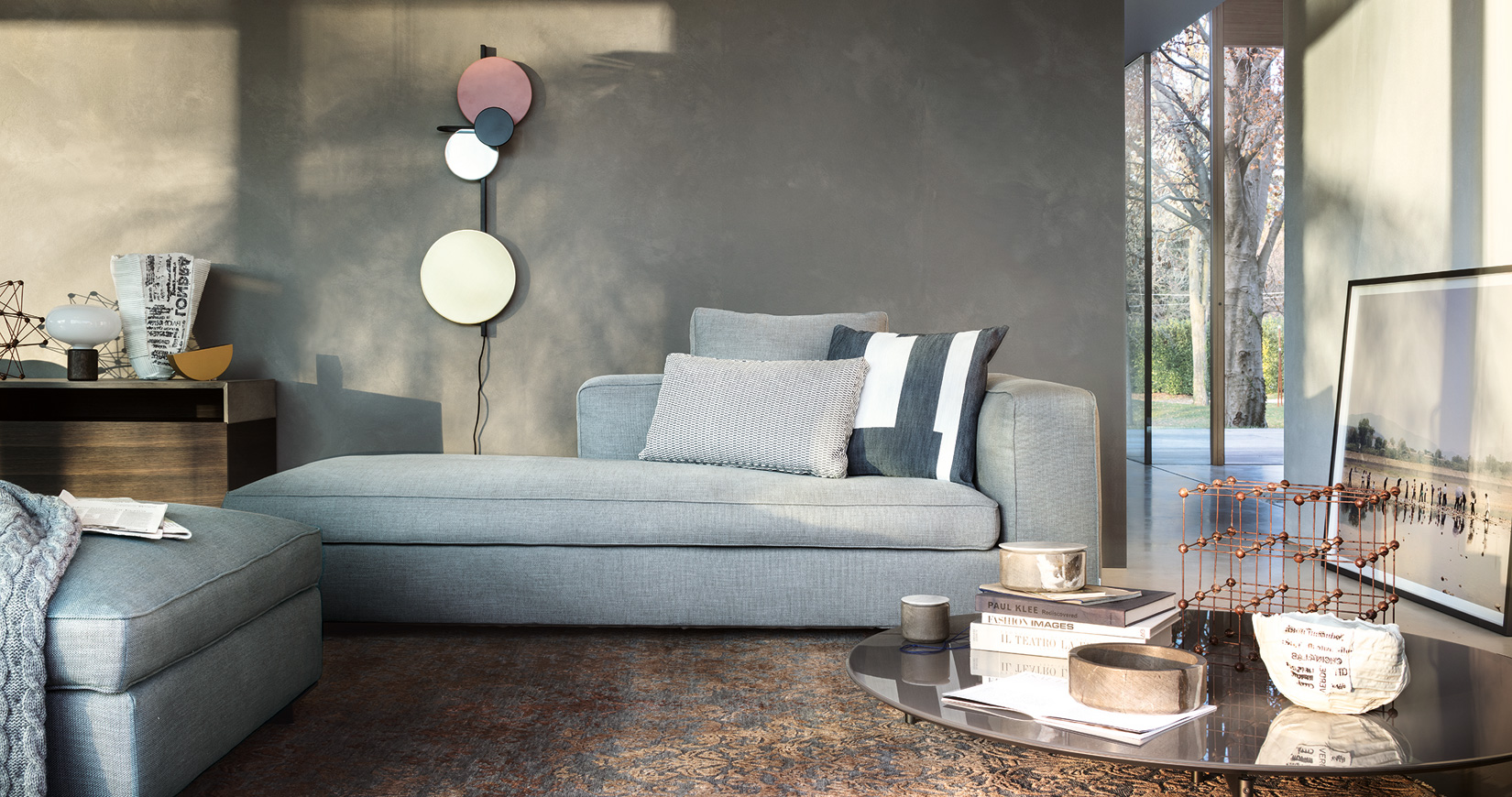 The modular Snap sofa by Francesco Rota for Lema stands out thanks to its an asymmetrical end and ultra-modern proportions. Its back panel has been designed as a cushion, and with extra feathery upholstery. Its additional chaise longue, pouf and seats allows homeowners to adapt its usage.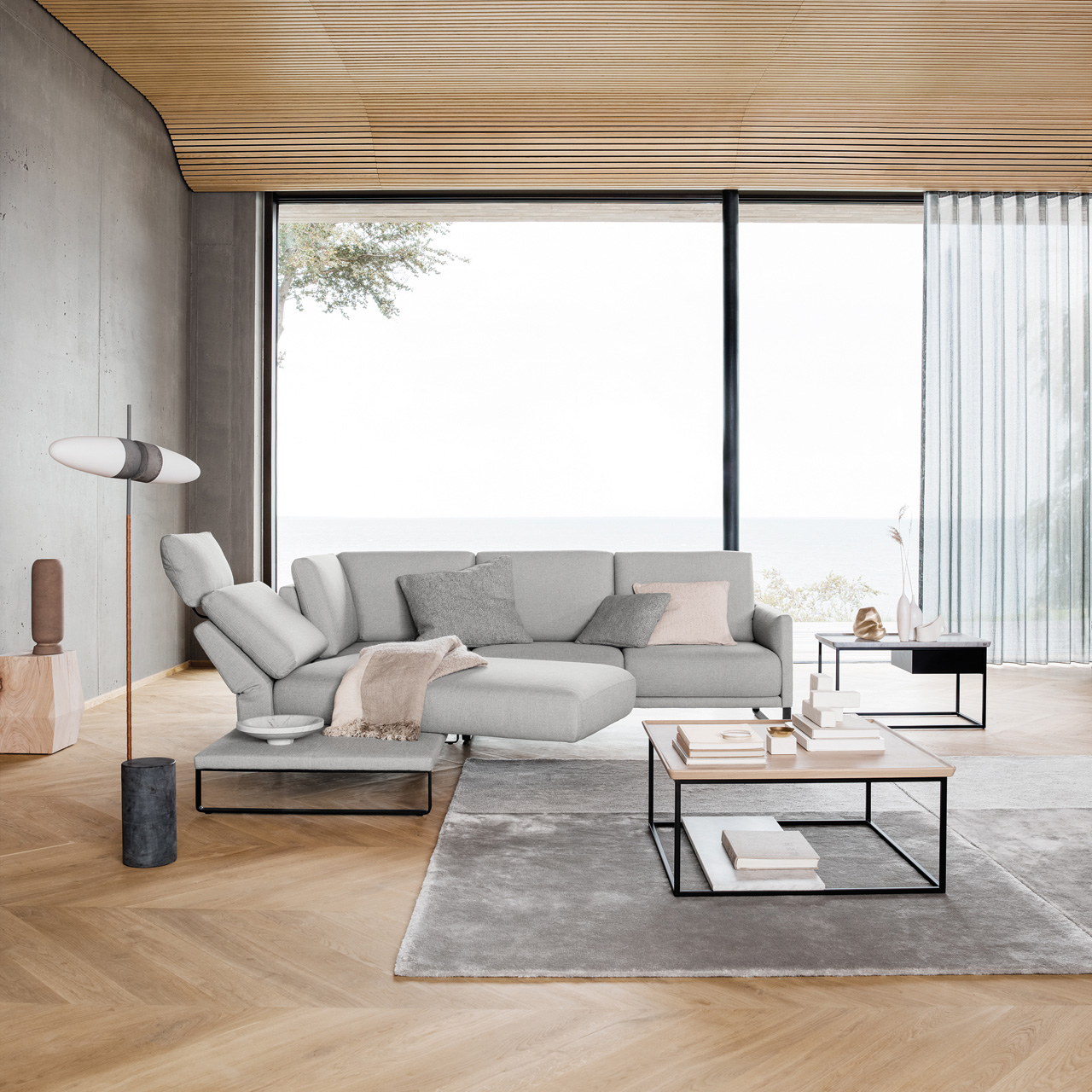 Also customisable is Rolf Benz's Cara system, which was introduced exactly five years ago. Cara is suitable for different room sizes and has impressive space-saving dimensions and classic ergonomics.
La Cividina's Waves is a collection of poufs inspired by the sea and soft, gentle ripples running across water. These natural forms take on an artistic character, with winding lines and rich colours of landscapes and flowers. Waves poufs can be used individually, but they really come into their own in compositions. The modular items are available in a range of different shapes and sizes, including some with small backrests. They can be joined together as part of an original interior design scheme for waiting rooms and exhibition venues. There is a magnet hidden inside the structure of each pouf, so a number of the items can be joined together.