"I'm sort of in my wallpaper period," Olga Polizzi told Galerie magazine, following the renovation of the reception area of Brown's – cited as London's first hotel – which is now adorned with an exclusive hand-painted wallpaper by British artist Adam Ellis of over-sized wisteria plants in shades of blue and mint green. These features are coupled with an ornate Venetian-style chandelier in clear and green glass of varying cuts and sizes. as well as the installation of a new Belvedere: glass roof which floods the space with natural light and offers the feeling of being outdoors.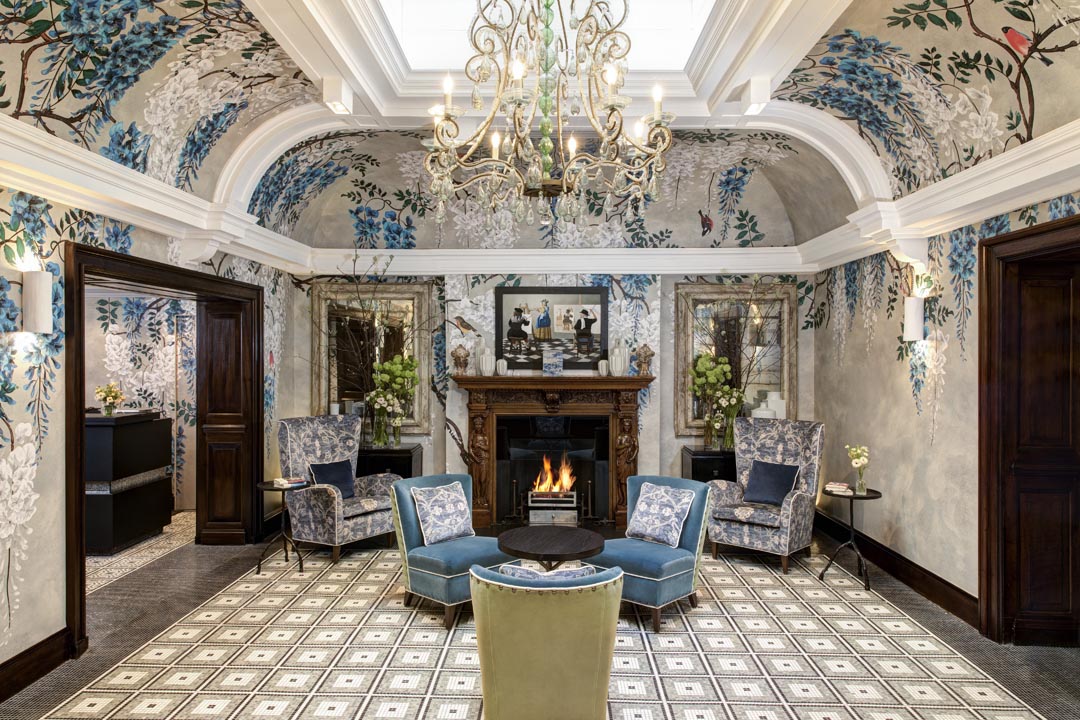 Polizzi is the director of design for Rocco Forte Hotels, of which Brown's is a prized property. And she didn't stop there. Polizzi led the renovation of the entire ground floor, including the famed Donovan bar which now features a green. glass countertop; as well as restaurant Charlie's, which still maintains its original wooden panelling but is now dressed in wallpaper of a tropical motif of palm fronds and colourful birds.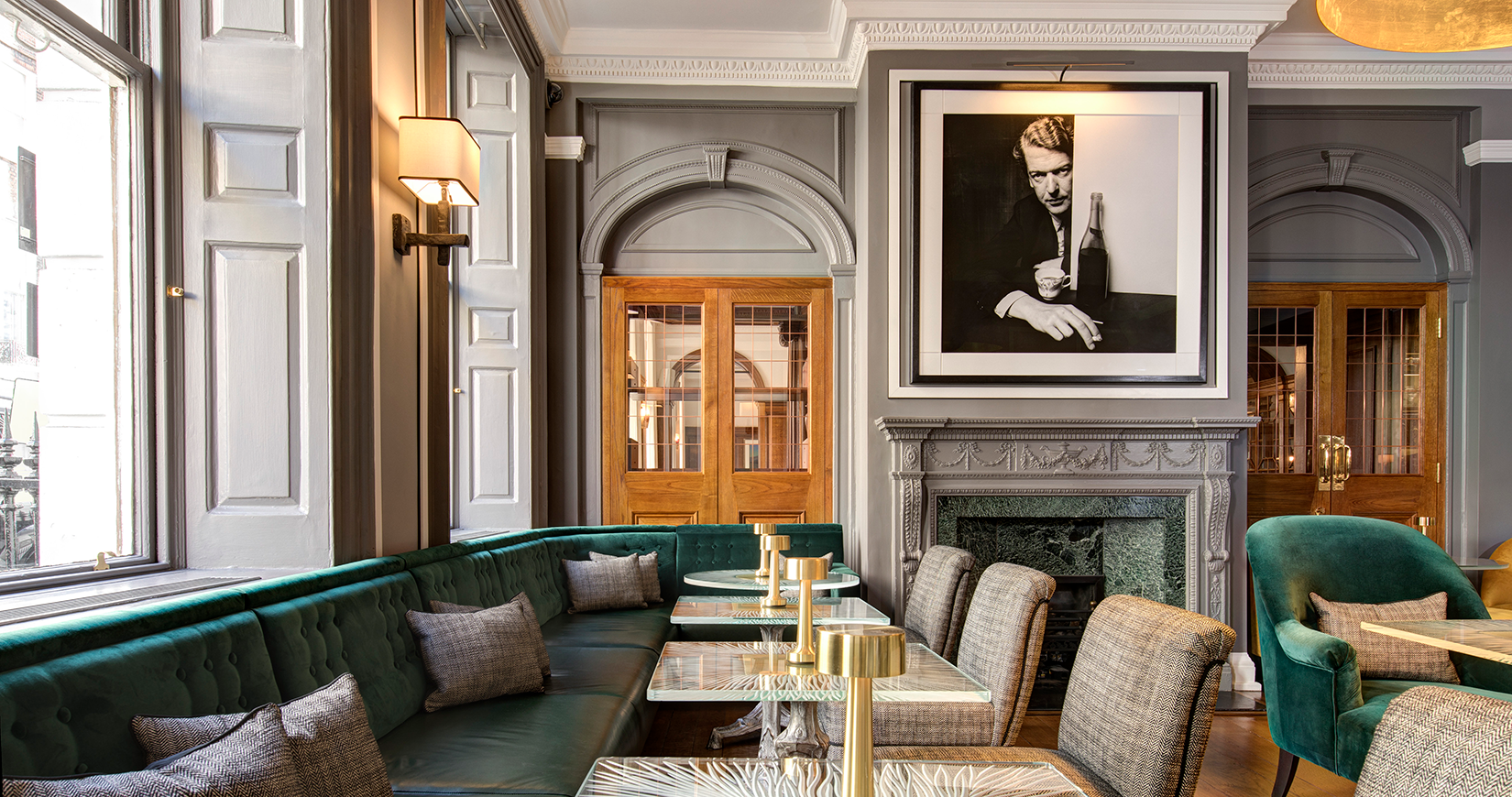 Now, for its famed Drawing Room, Polizzi has once again commissioned Ellis for the wallpaper design, which portrays a Hogarthian scene of illustrations representing 19th-century London. with images of the River Thames alongside mythological creatures and birds, with subtle nods to the popular hand-tinted prints of red. colouring of the time – a homage to the capital's heritage and the hotel's illustrious legacy.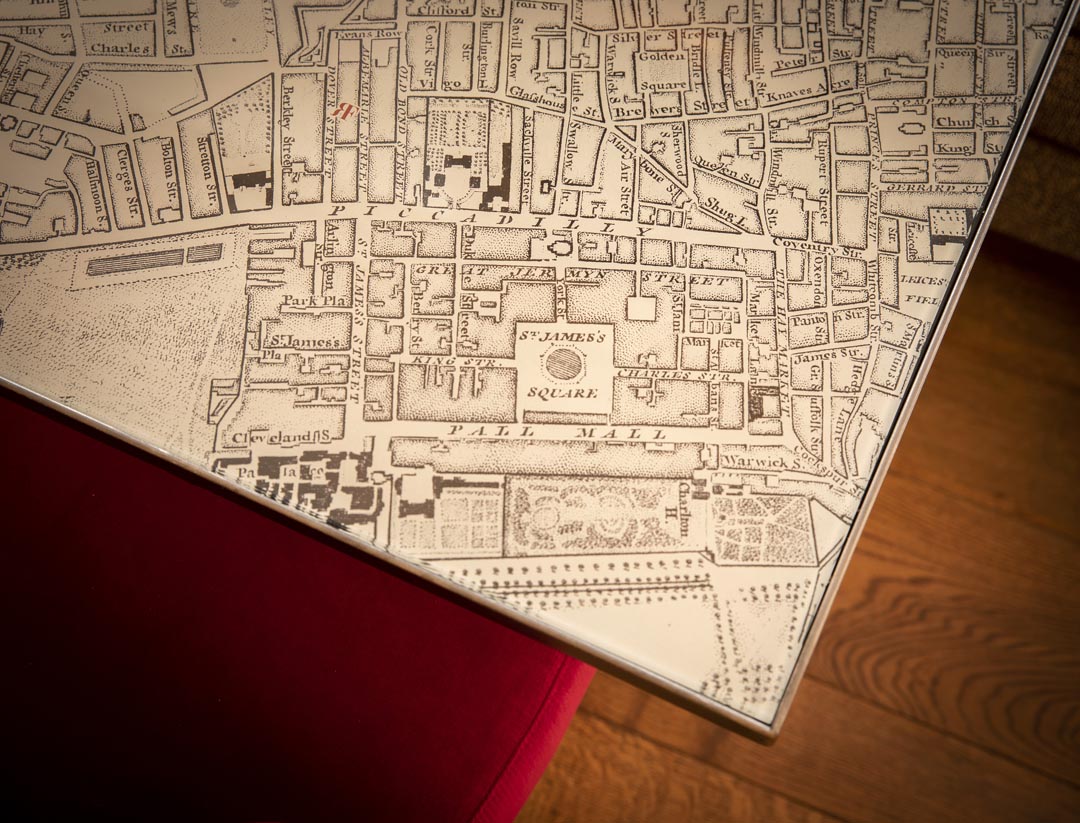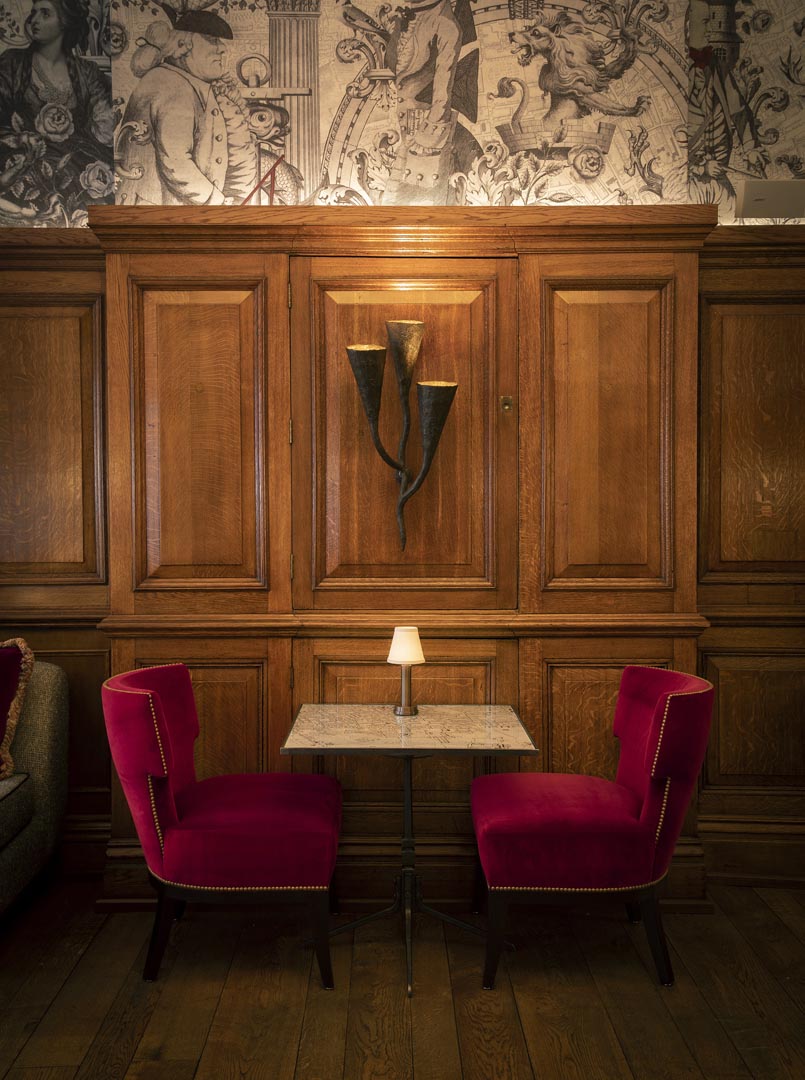 Other features include a series of square tables created by Polizzi's local blacksmith in Sussex that are topped with glass and illustrated with an old map of London. Six bespoke winged chairs have been created by William Yeoward and sit at different tables, while other chairs are by Pierre Frey and marked by a deep red velvet. The wall lights by Porta Romana and a bespoke runner by Christopher Farr with olive green and red accents complete the space, bringing added abstract geometry to the overall intimate space.
Images: Supplied