For the fourth Collectible Salon, held digitally, the fair showcased 'Ceramics from Lebanon' by House of Today, a collective exhibition featuring the works of Lebanese designers including Sayar & Garibeh, Mary-Lynn Massoud and Rasha Nawam, as well as Hala Matta.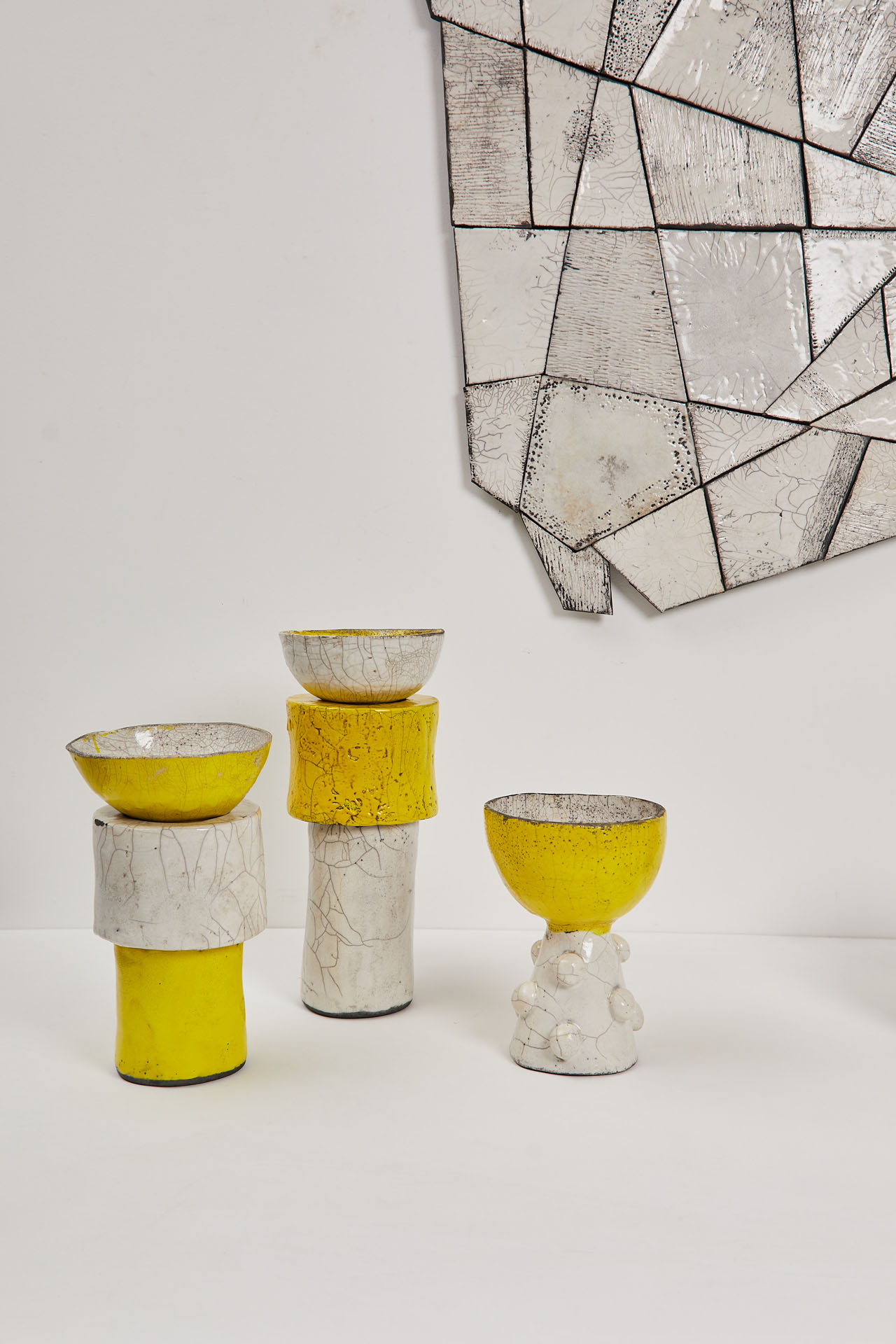 The exhibition is dedicated to the production of contemporary ceramic objects in order to demonstrate the cultural significance of hand-made ceramics, and to generate a sense of pride among artists and artisans alike. The objects in 'Ceramics from Lebanon' express specific functions and contexts, presenting an interplay of rugged shapes, vibrant colours and dynamic textures.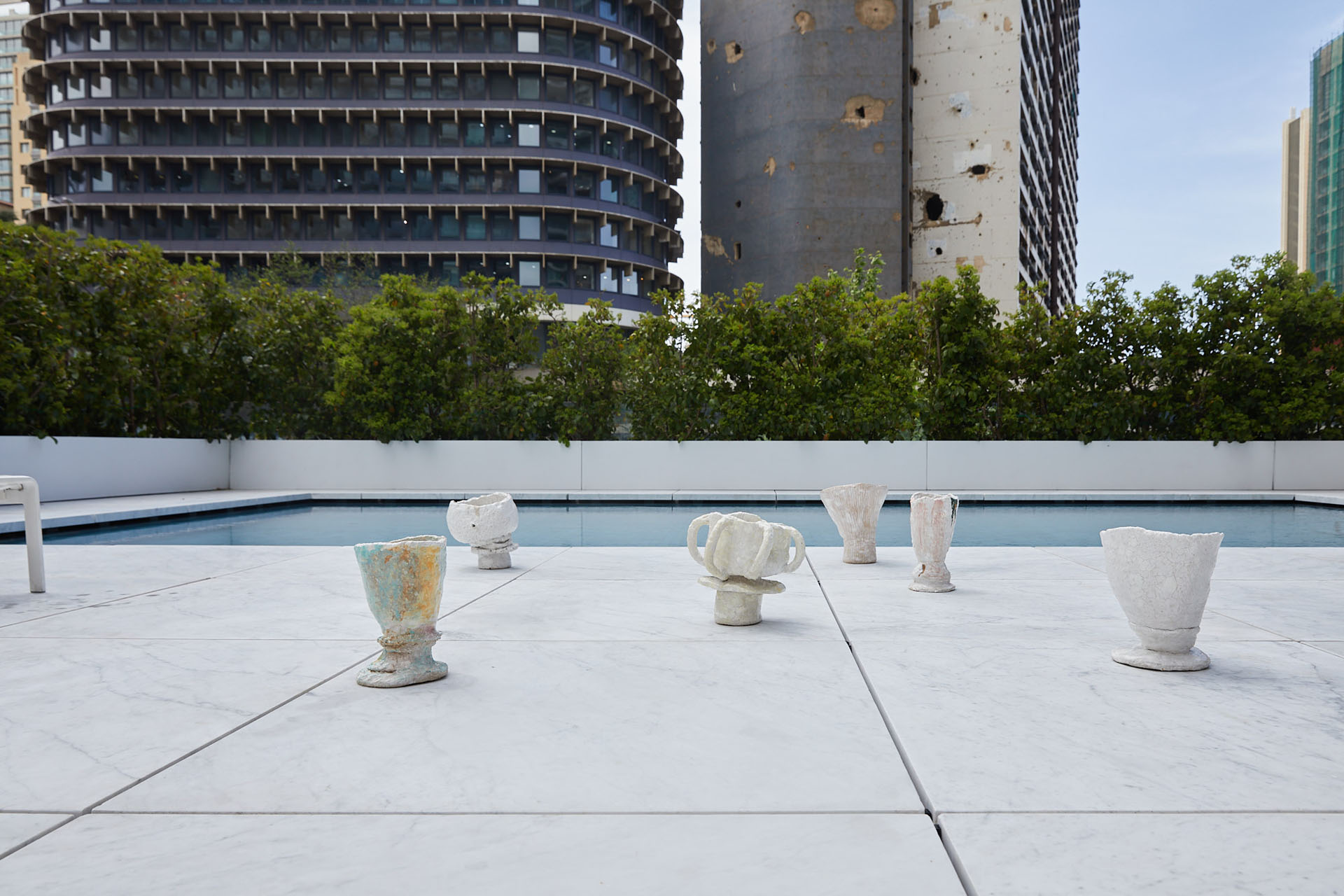 Sayar & Garibeh exhibited their table lamp, which is part of the design duo's 'Lola' series that features objects made of terracotta and hay, with the lamp also including wicker and hemp fibres. Encompassing Stephanie Sayar and Charbel Garibeh's combined vision of 'naïve' and experimental design, the lamp is also exemplary of their humorous approach to design and their delightful use of materials and forms.
Designers Mary-Lynn Massoud and Rasha Nawan, who trained in ceramics in France and Beirut respectively, presented their 'Dancing Vases' series which features a selection of sculptural and decorative vases made in stoneware and covered in coloured or white porcelain and later glazed.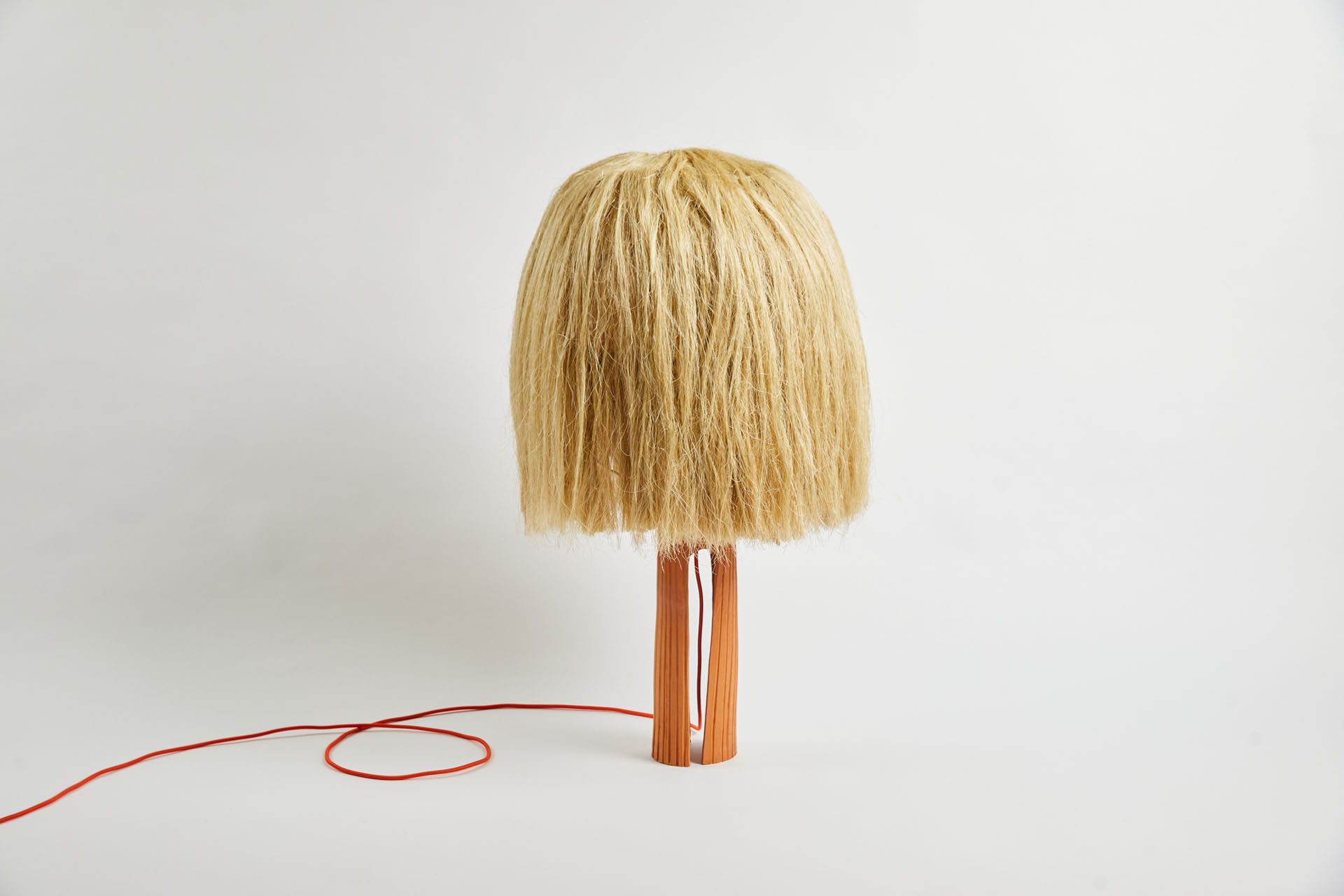 The founder of collaborative pottery studio Namika Atelier, ceramicist Hala Matta is committed to local craftsmanship and vernacular methods of artistic production. Her showcased works include the 'Calice' vase, glazed and raku fired 'Play Time' totems, the 'Raku' vase and a mural.