"At the beginning of everyone's career, there is always a wish for someone who would hold your hand and guide you, and I think I try to be that person for [up-and-coming designers in Lebanon]," begins Cherine Magrabi Tayeb, founder and chairwoman of non-profit design platform House of Today. Since 2012, House of Today has been dedicated to the enrichment of Lebanon's design culture and, more prominently, in nurturing and growing emerging Lebanese designers – as well as alleviating potential difficulties faced by design students in the country.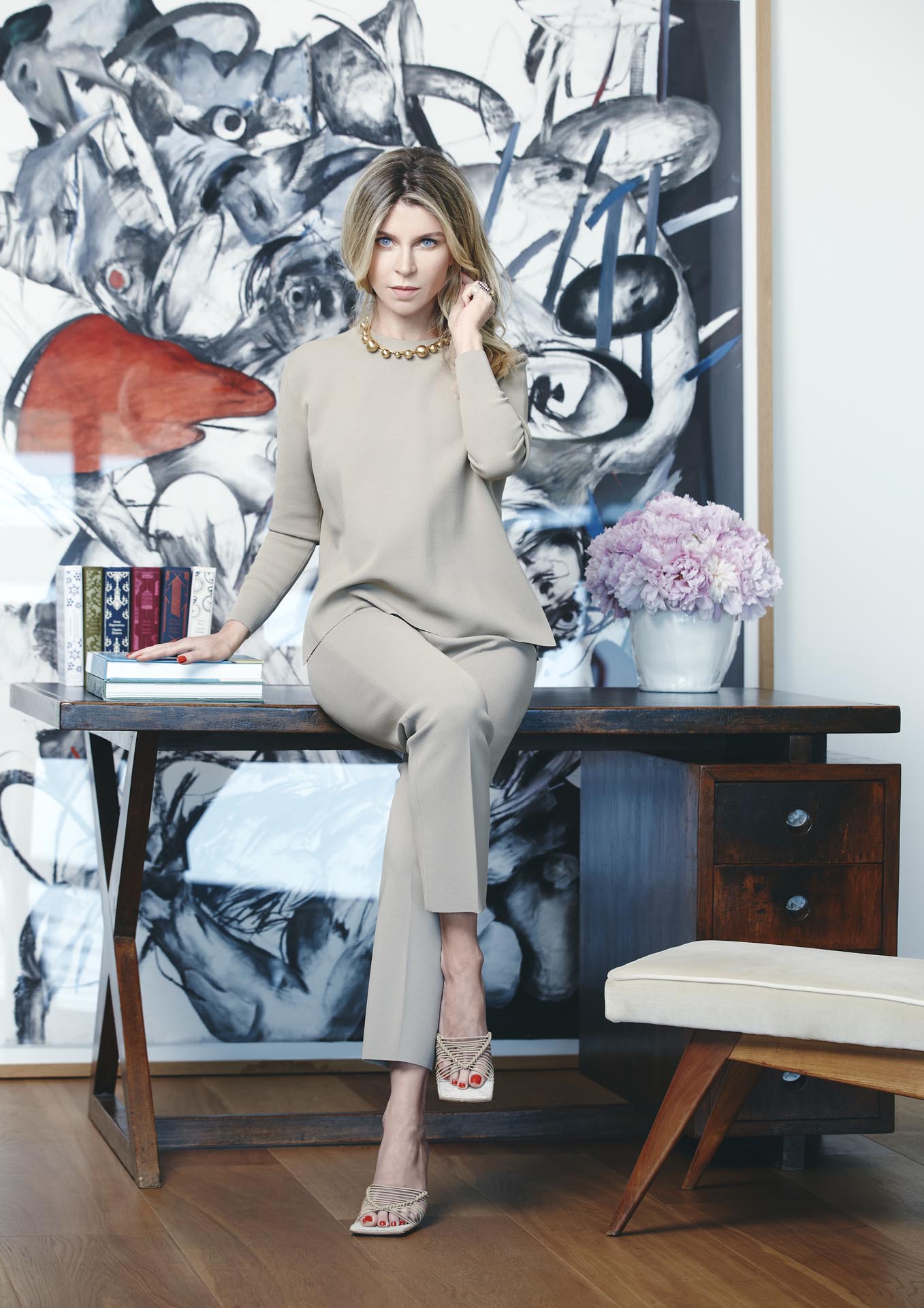 "A big part of what we do is mentoring designers, so, no matter where they are in their career path or academic path, we guide them and work very closely with them to develop their talents, seek funds for them or introduce them to the [local] design community as well as galleries and collectors," Tayeb continues. "When I first started, there were a lot of designers who, when you spoke to them, were either dropping out of design, couldn't see where their career was going or were uncertain whether Lebanon or the world at the time was ready to acknowledge their work. Since then, a lot has changed. We are now seeing [increasingly] more students entering the design field, and we just want to try to grow these communities and their talents and shed light on them."
"We had the chance to work closely with Cherine and have fruitful discussions together on how to improve the local design scene and how it could have a larger international reach," say David/Nicolas, the Lebanese duo, who are today represented by Carpenters Workshop Gallery. "What is great with House of Today is that it pushes you out of your comfort zone and stimulates your mind."
Tayeb recounts her earliest encounters with the Lebanese duo, who met her during their early design careers. "I gave them their very first commission," she recalls, moving to another room in her apartment to indicate a gorgeous cabinet that is unmistakably a David/Nicolas piece. "This was in 2014 and it says 'one of one'," she laughs. "You can see all their details. Their aesthetic is still intact. They are now shining among the top designers of the world."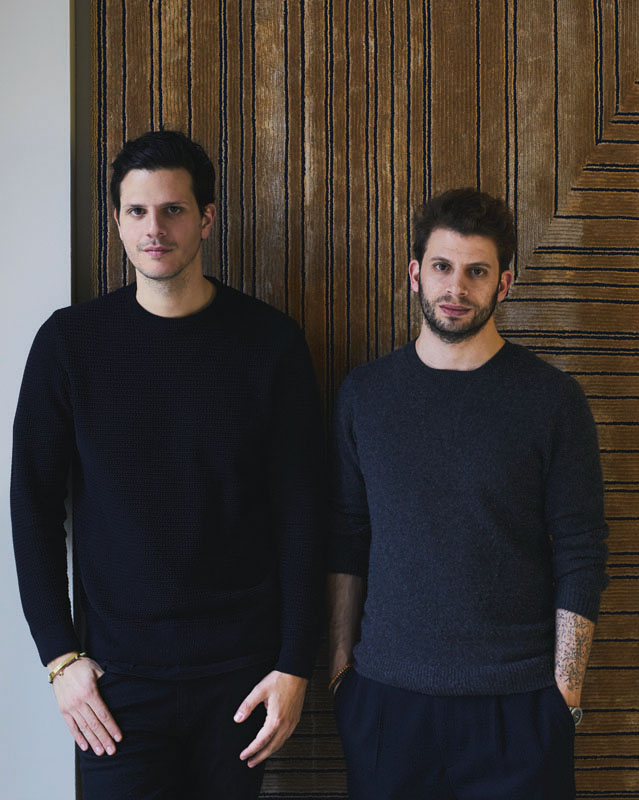 Gaining wider global recognition has always been at the forefront of Tayeb's ambitions for designers in Lebanon. Her goal is for them to expand their reach, widen the opportunities for their work, showcase their work with international design galleries and hold space in the homes of collectors worldwide.
"I also think that when a designer starts travelling with his or her work, there are different influences that begin to affect their work, there are specific standards that they have to meet, sitting alongside other global designers – so everything starts to become more elevated," she explains.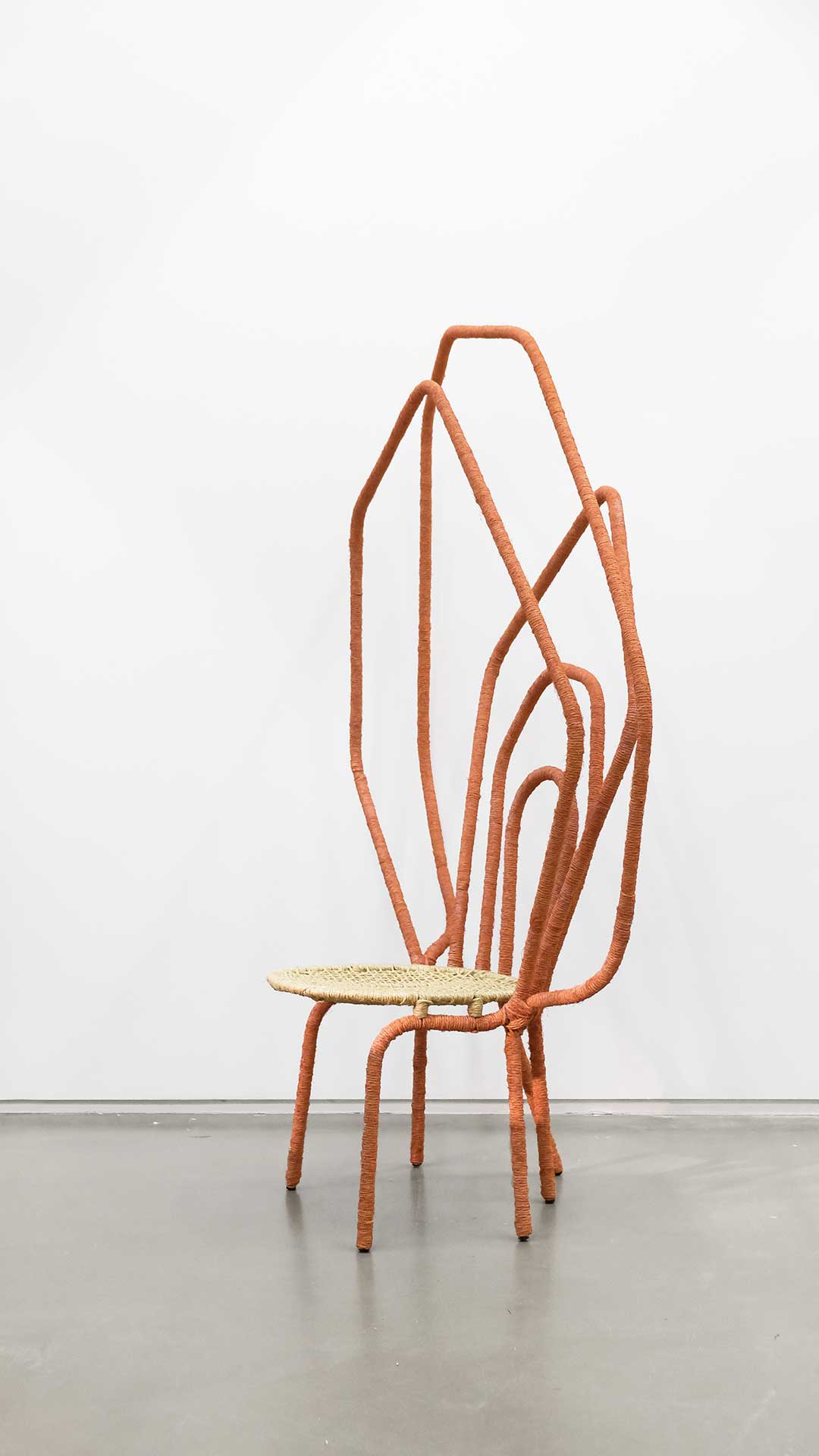 House of Today offers a variety of activities and programmes, including scholarships for students, pop-up exhibitions and lectures, as well as its prominent design biennales that host open calls, featuring emerging talent alongside the revered names of Lebanese design. 
"When I include prominent designers [in our exhibitions], it is a way of thanking them and acknowledging that they have influenced and set a path for the younger designers [in Lebanon]. They have, in their own way – and maybe not directly – mentored these up-and-coming designers," Tayeb says. With some designers, House of Today is additionally involved in the design and production stages, with the aim of pushing them out of their comfort zone. "This does not mean that the designers [we work with] cannot take on projects on their own. They can and they absolutely do that," she notes.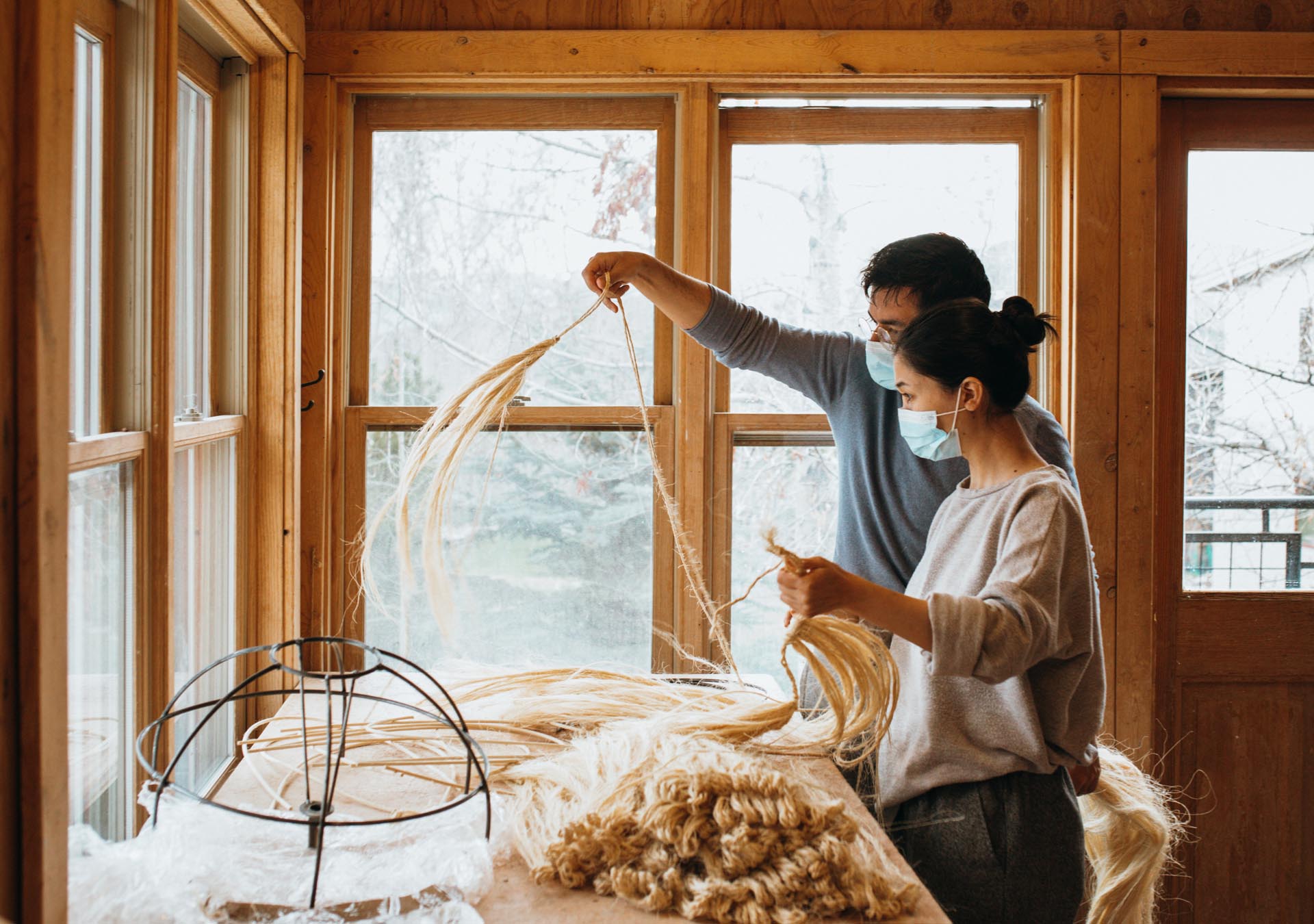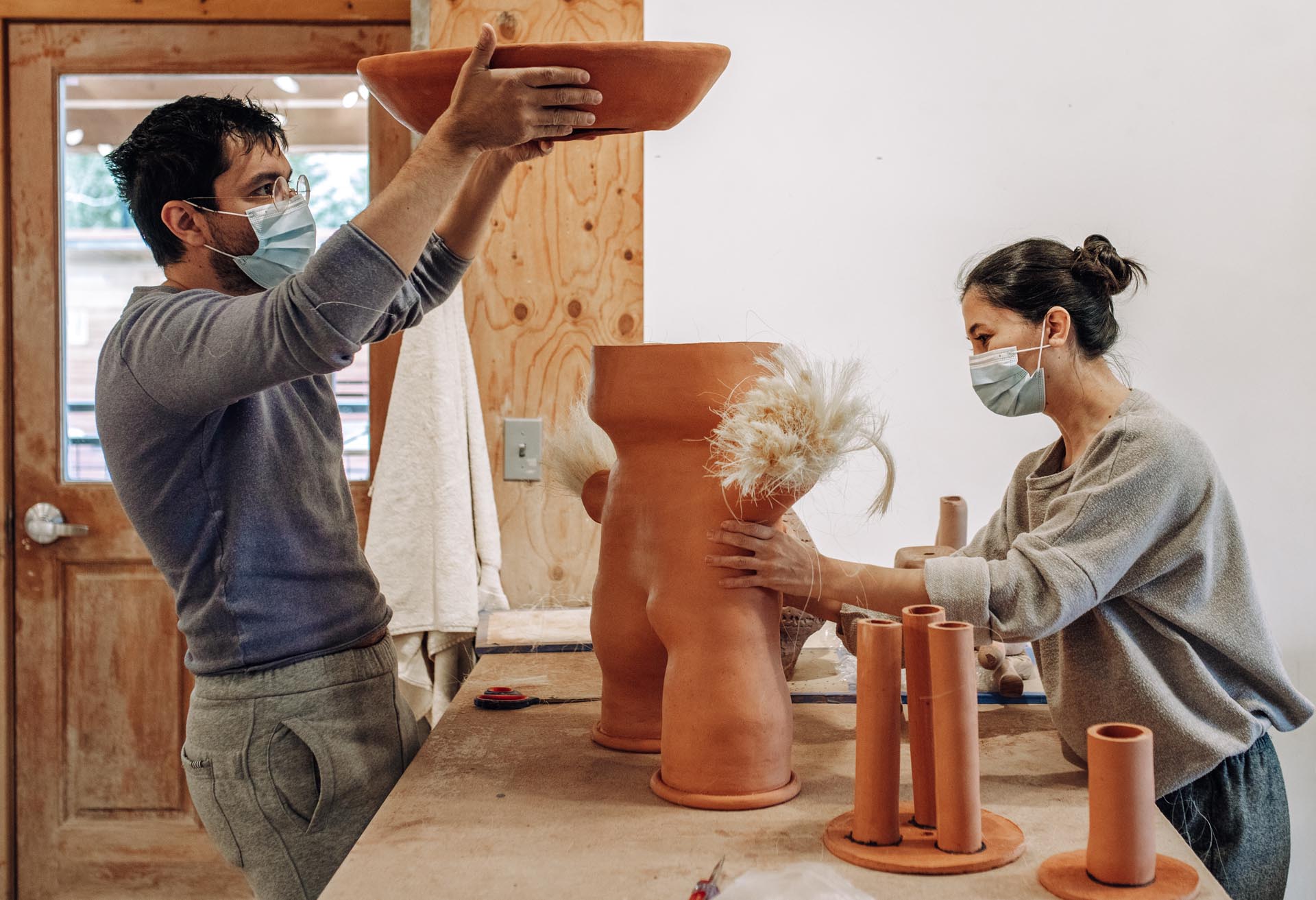 "Our relationship with House of Today is like one of family. We share our thoughts, our ideas and we trust them with the decisions they take," share Stephanie Sayar and Charbel Garibeh of design duo Sayar & Garibeh, who have been present across most of House of Today's exhibitions, including those in Beirut, Miami, New York City and Aspen. "We have worked with them on commissioned pieces and projects and this has helped us evolve, push our boundaries, and enlarge our clients and manufacturers circle." Today, the duo produce their own pieces and are now keen to explore and learn from the world of artisanal craft.
Before the spread of the global pandemic, the duo began exploring terracotta with the intention of learning from one of the last remaining terracotta artisans in Lebanon, who lived in a village in the mountains. Having spent a week with the artisan in his workshop, the designers had planned a two-month residency to learn more of the craft under his mentorship. However, with the global lockdowns set into place, the duo learnt of the artisan's passing. Come 4 August, the dreadful Beirut Blast greatly affected the designers, destroying their studio, which was located near the port.
"We were devastated; we lost a huge chunk of our dreams," say Sayar and Garibeh. "Then, after few months, we got a call from House of Today asking us if we were interested in continuing what we had started." 
The design platform, with the support of R & Company in New York, organised a residency for them at Anderson Ranch in order to continue their mission. 
"[The blast] had a lot of psychological impacts on designers – as well as everyone else," Tayeb says. "With that kind of shock, I think it took a long time for most designers to get back on their feet, and we started to see what else we can do, so we started looking at residency programmes." House of Today is currently also working with residencies in Los Angeles and Naples, as well as exploring opportunities in Mexico.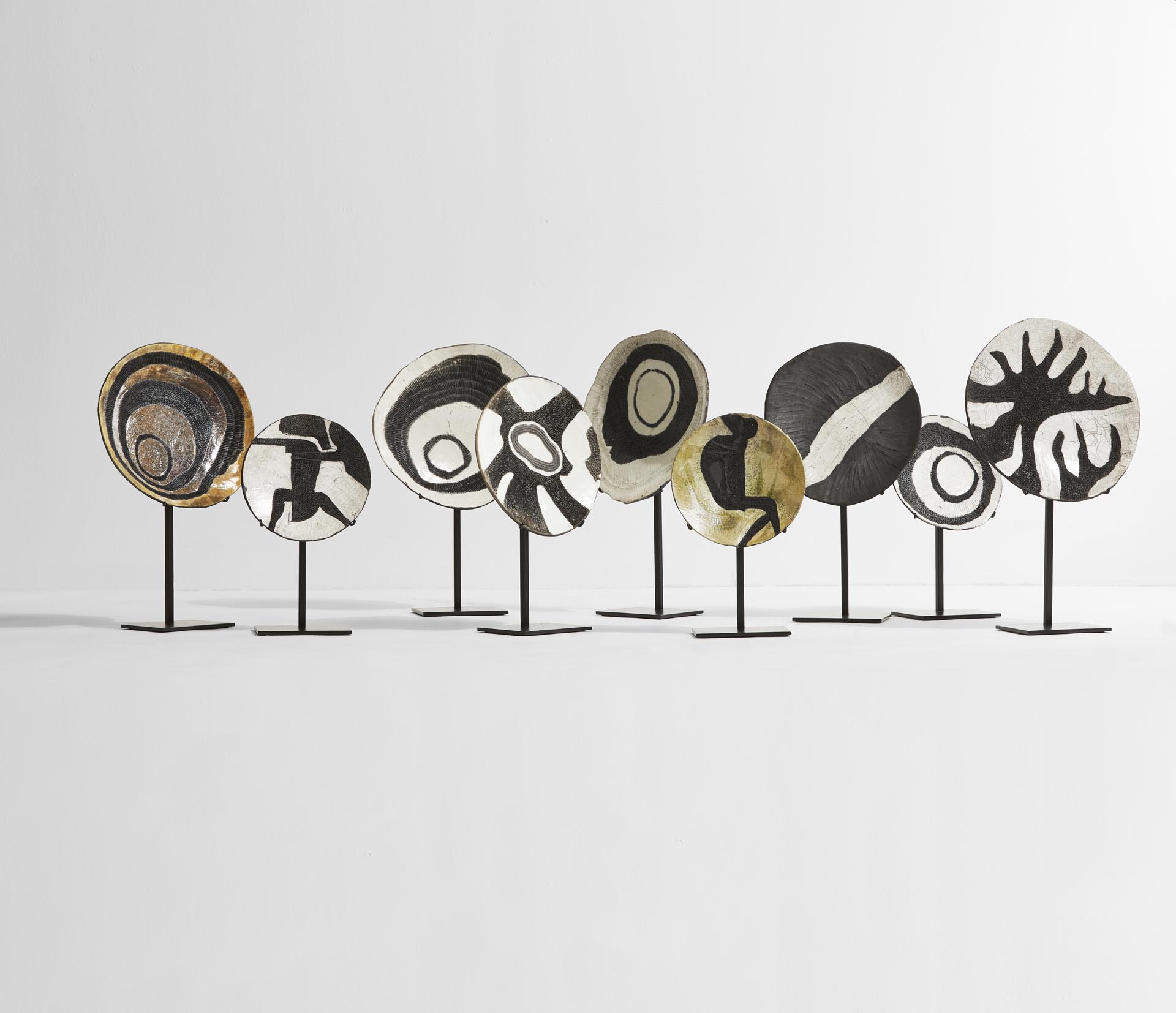 It was one of the first organisations to respond in the aftermath of the blast, which Tayeb relates to her having not been in Lebanon during the tragic event, allowing her to react faster and obtain a generous amount of international support. The platform aided designers and creatives in Lebanon in renovating their studios, replacing lost materials and catering to other immediate needs in order to help the creative sector get back on its feet. 
"Young Lebanese designers are struggling today due to the financial crisis and the effect of the pandemic on world economics, which all led to the slowing down of the design wave," say Sayar and Garibeh. "Along with the importance of financial support, which will help [with] reorganising this chaos [we are in], what we need mostly is motivational and professional support from experts in the field, so we can break this static situation and plan for a better future.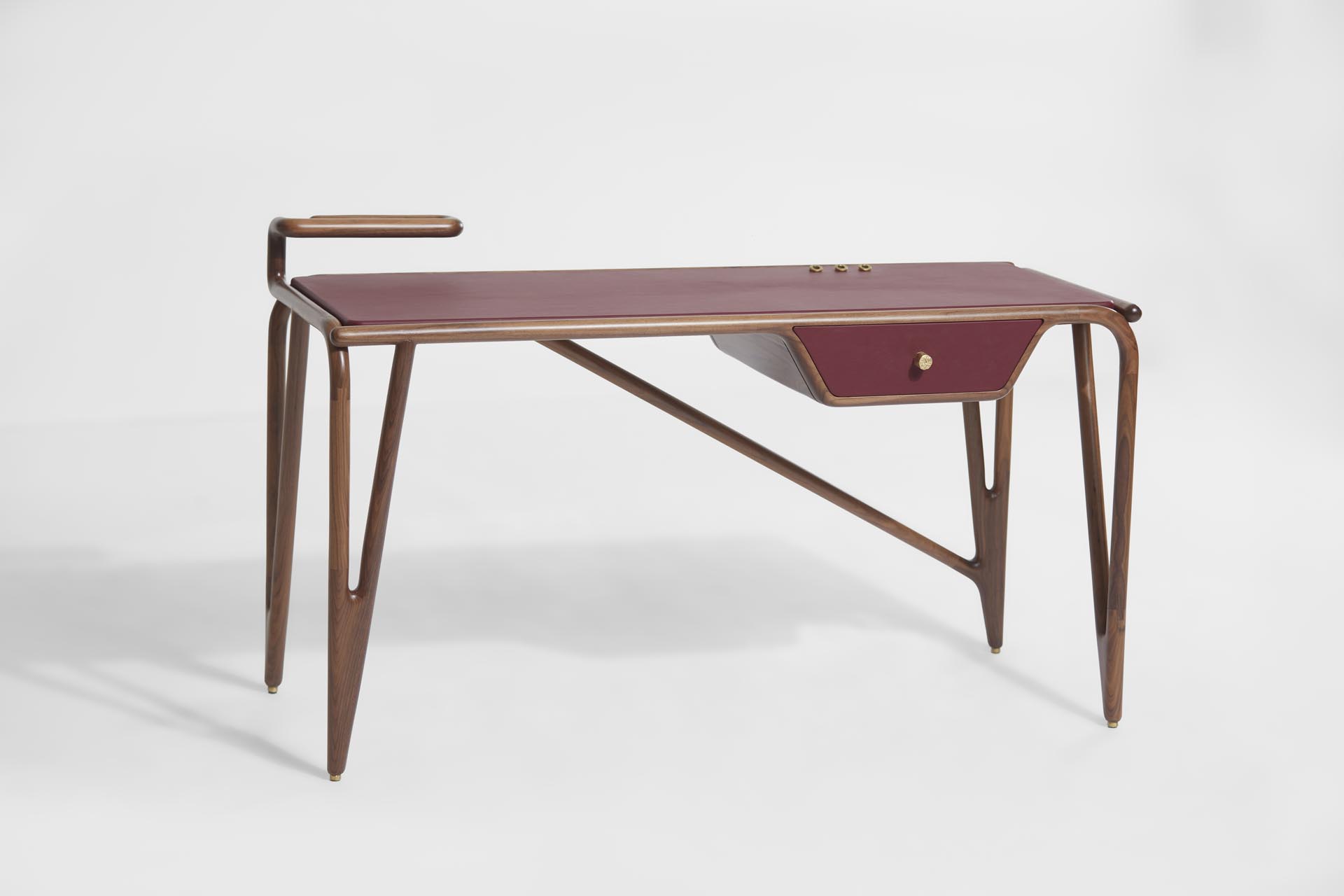 "We have worked hard in the past years to reach a certain stability and we need to gain it back. With the support of House of Today and the international community, new opportunities and collaborations are being created to promote the work of Lebanese designers," they add.
"I like to say that I always see the light at the end of the tunnel – but this is the weakest light I've seen since I've moved to Lebanon," Tayeb admits. "Which is very sad, so I can only imagine what it is like for the designers. But we are here to change that, and we are here to tell them that we are working on making things happen for them. There's never been a more important time to be there [for the design community]."