The Volkshaus Basel has played an important role in the city's urban fabric since the 14th century. Initially, it hosted a brewery and restaurant as well as a concert and beer hall. In 1925, a new version of the Volkshaus was unveiled. Designed by architect Henri Baur, it integrated the existing concert  hall and others of various sizes, as well as offices, conference rooms, a shop, a restaurant and accommodation for personnel. The 1970s saw the building wholly renovated, erasing the character of the original architecture as well as the diversity of uses, reducing it mostly to office space.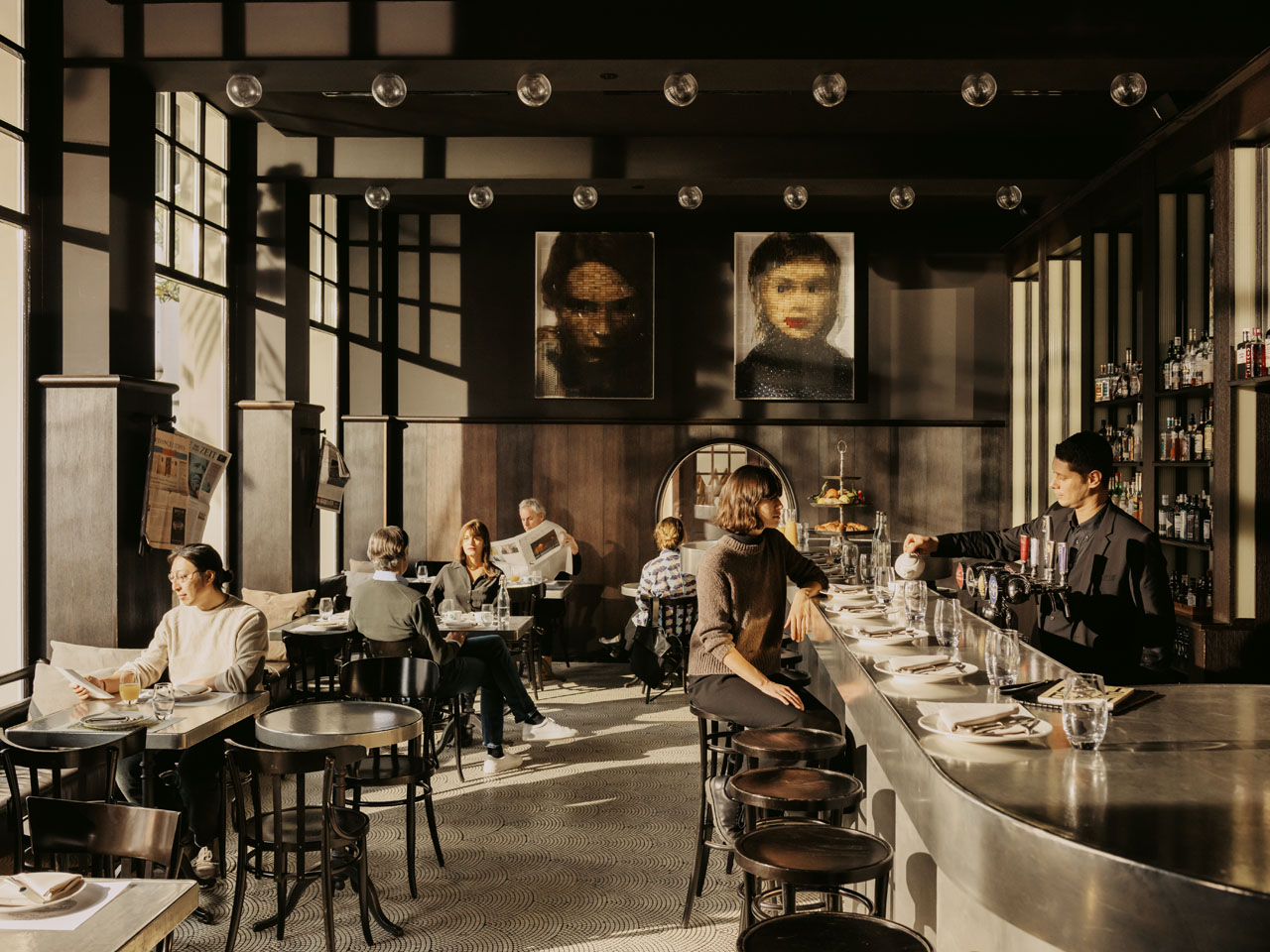 In 2011, Swiss architecture firm Herzog & de Meuron began rebuilding the Volkshaus in several stages. The latest addition is a 45-room boutique hotel that has been completely integrated into the Volkshaus, replacing the offices previously located in the head building.
"We hope that our modifications and the renewed diversity of uses will not only revitalise this extremely special location in Basel, but also revive the architectural identity of the Volkshaus," the firm states.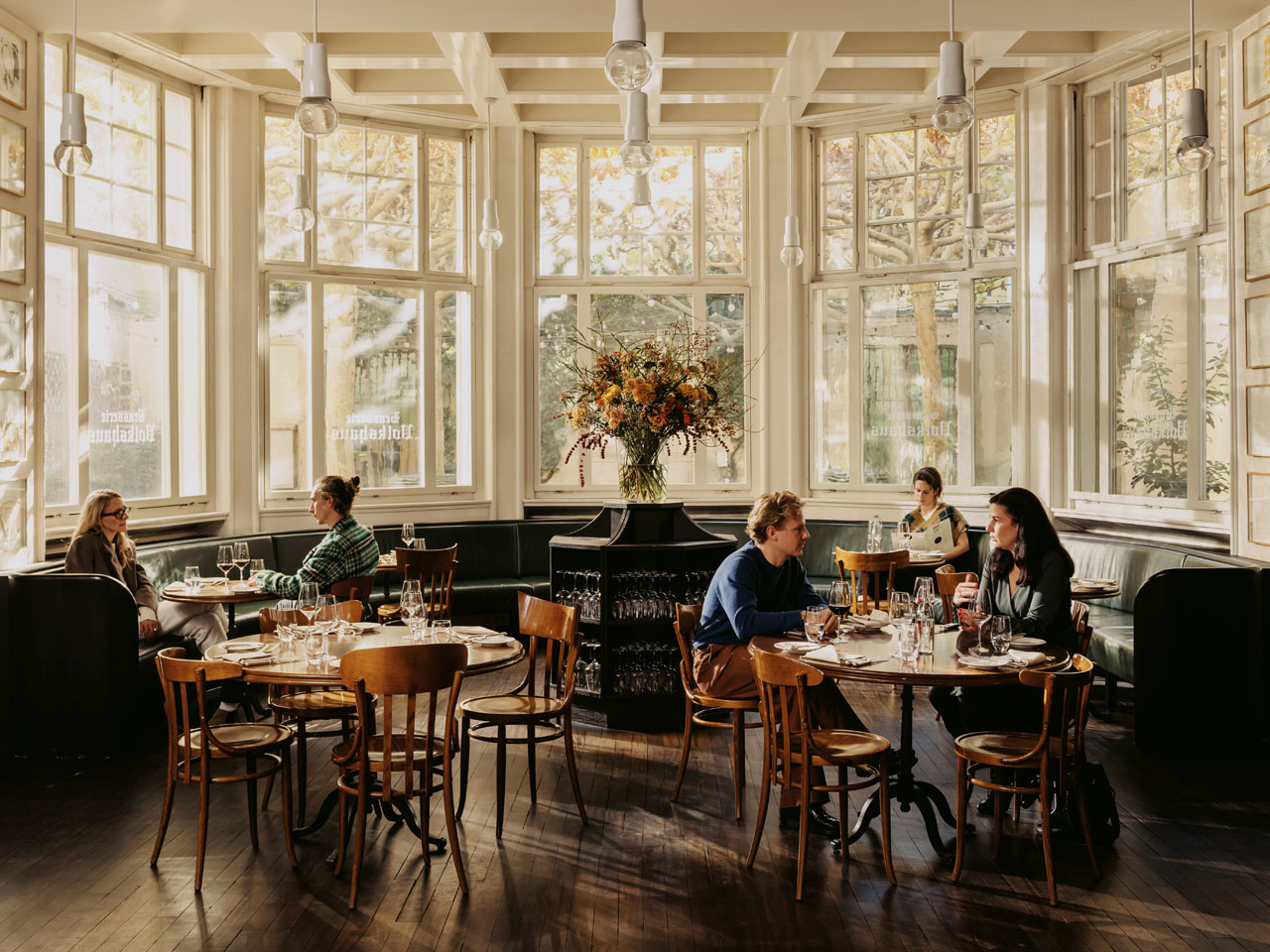 With the brasserie, bar and small event halls completed in 2012, the architects began dismantling the renovation of the 1970s, only to find that none of the original substance has survived except for the windows. Adamant to create a design that references the original design of the building, Herzog & de Meuron looked to the original floorplans for inspiration, discovering details such as the bedrooms in the attic with only a bed, closet and washbasin – no different from the rooms found across many historical hotels in the country. The new layout for the hotel borrows elements from these old attic bedrooms and also the office floors, where a wall of storage between the bedrooms and corridors creates generous space for bathrooms and closets.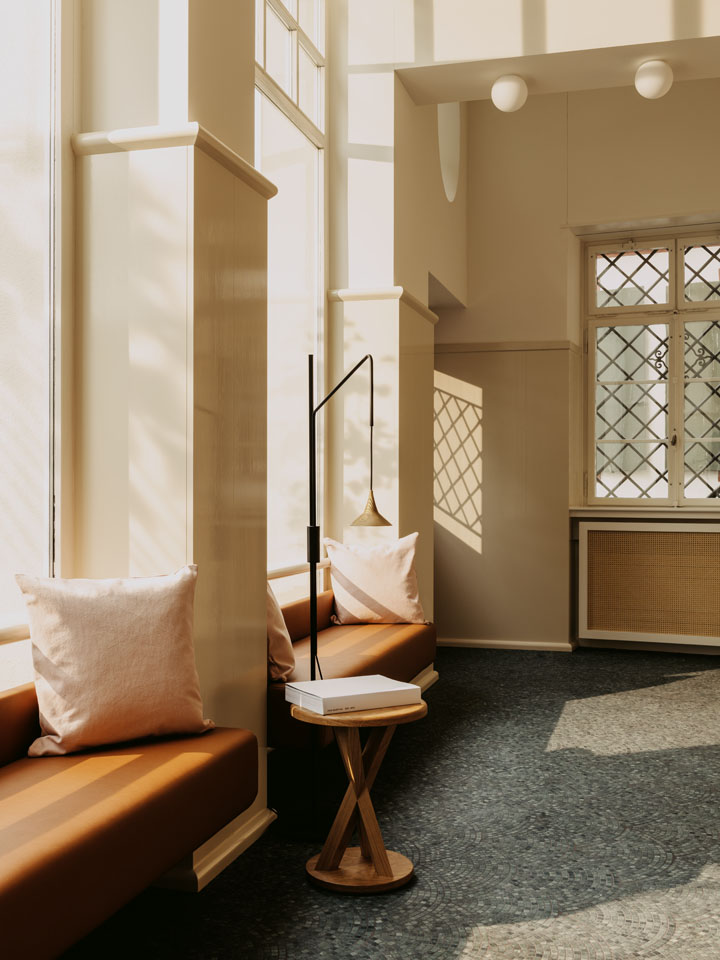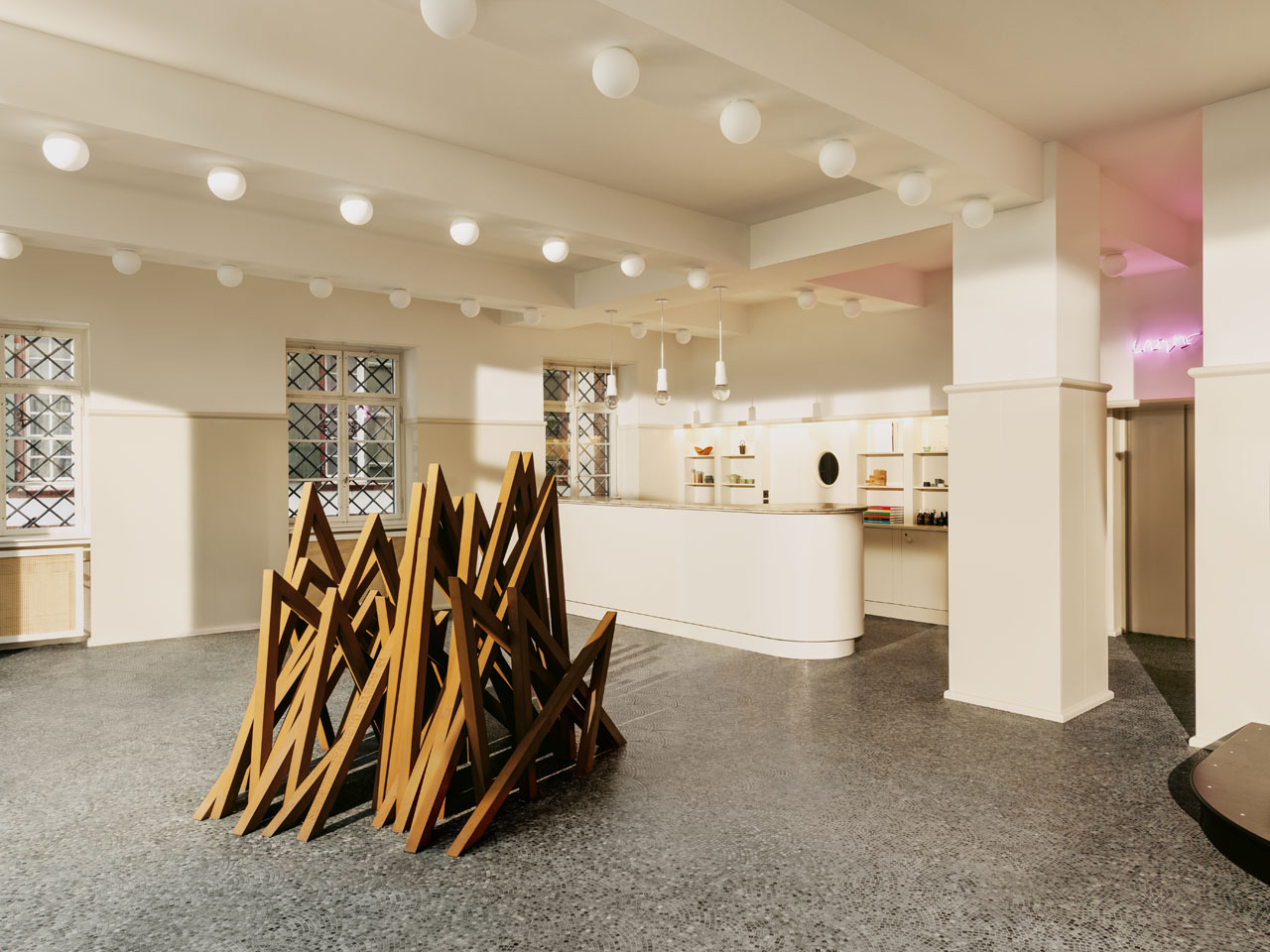 The material palette, which echoes the details in the bar and brasserie renovation, includes stained black oak and dark terrazzo for the flooring. The decorative wallpaper in the rooms features pale etchings, while muted green curtains contrast with the rest of the space. The bathroom is completed with green and black ceramic tiles and windows of black glass that mirror those of the building. The furniture in the rooms includes several of Herzog & de Meuron's own designs, as well as a bespoke chair designed for the bar and brasserie.
Read more: Take a look inside the newly opened ME Dubai hotel by Zaha Hadid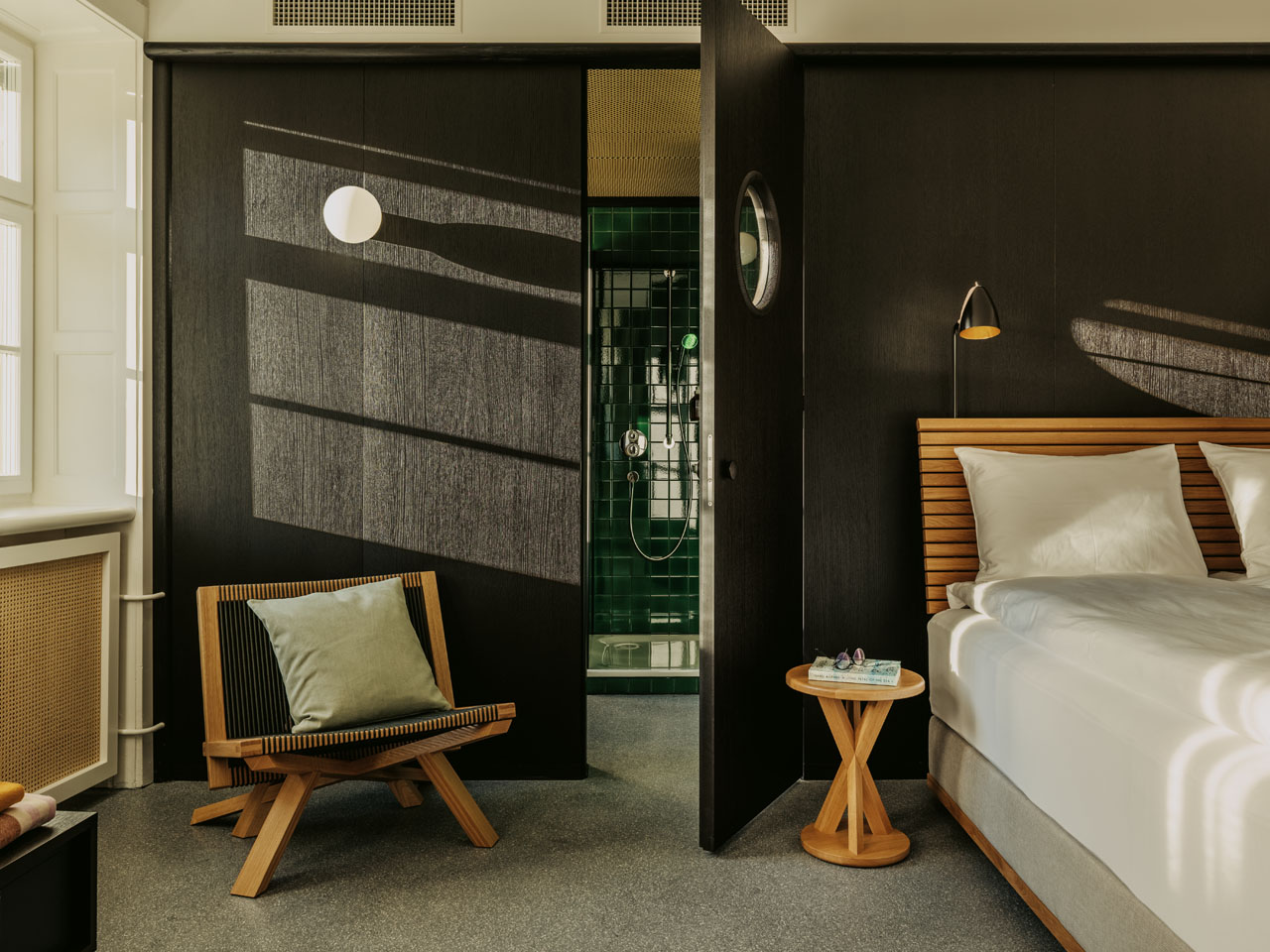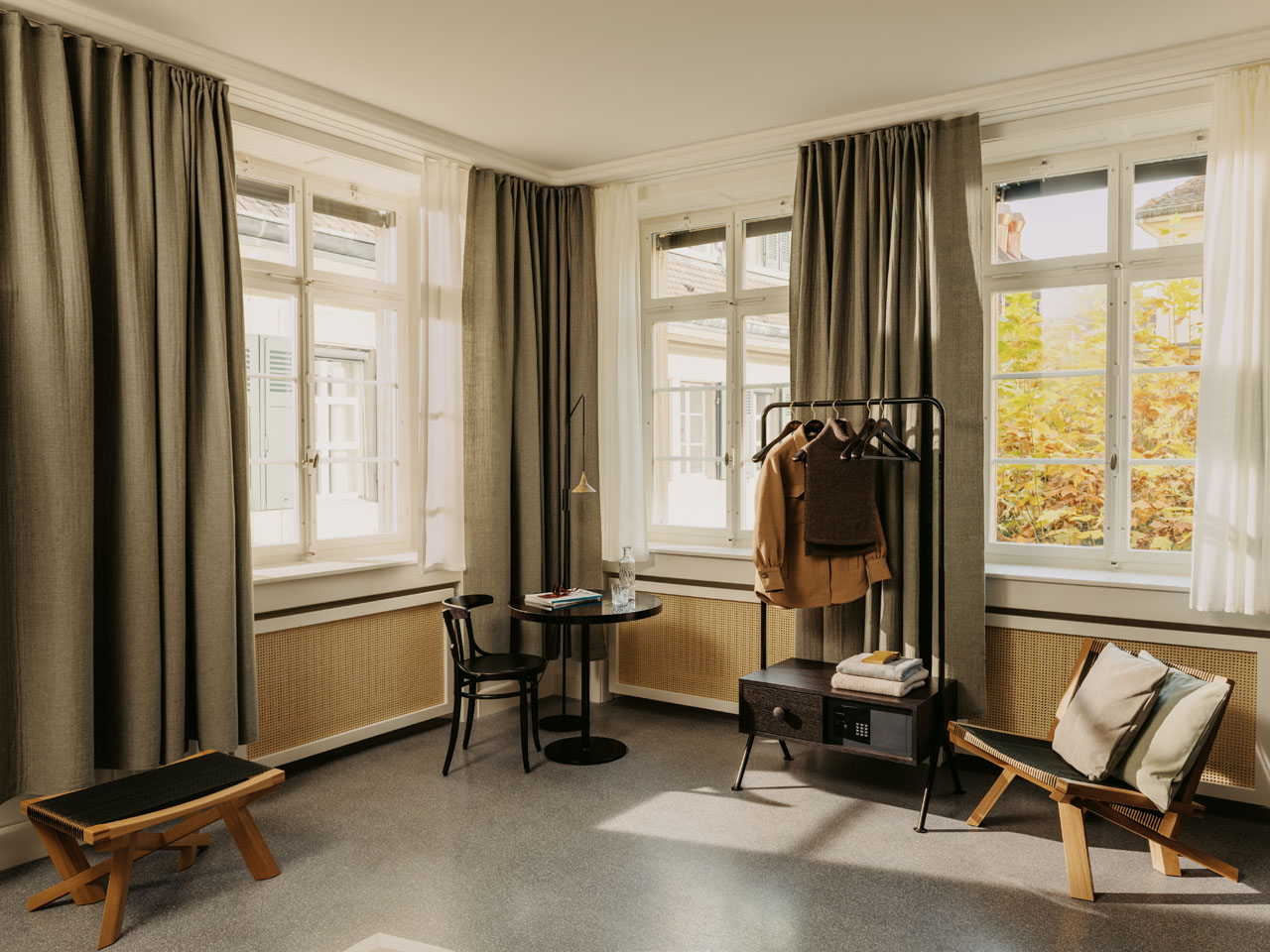 The Volkshaus hotel lobby inverts the colour concept of the bar, adding brightness. It comprises a black and green mosaic floor, leather banquette seating and light-painted wainscoting. It also doubles as an exhibition space curated by Von Bartha Gallery, with the inaugural display including a steel sculpture by French artist Bernar Venet.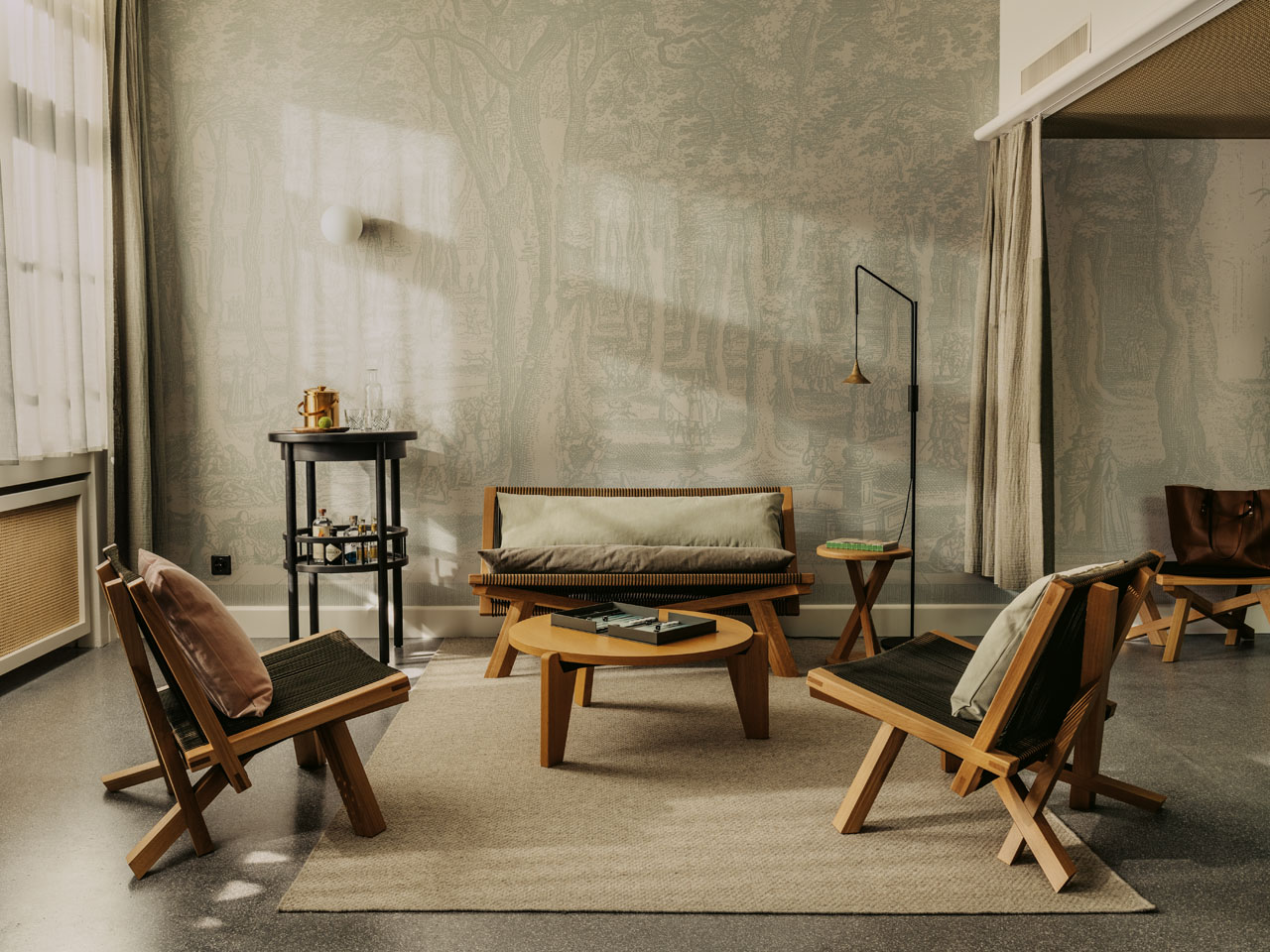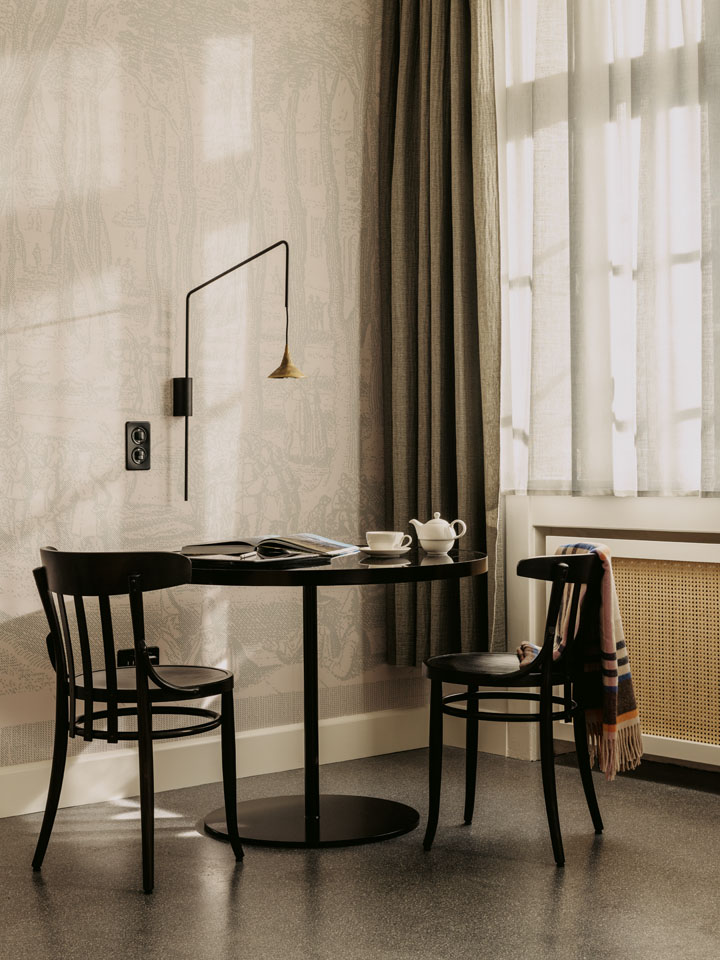 Photography © Robert Rieger