The French-Tunisian creative behind the exquisite Hermès window displays for 35 years died last weekend.
After contracting coronavirus, Leïla Menchari passed away in Tunisia aged 93.
Menchari was the mastermind by the incredible Hermès window displays, working for the designer for over 50 years.
Born in Tunis in 1927, Menchari went on to train as a painter in the city at the Beaux Arts School of fine arts. Furthering her training in art, she moved to Paris study at the Beaux Arts School of fine arts in the French capital.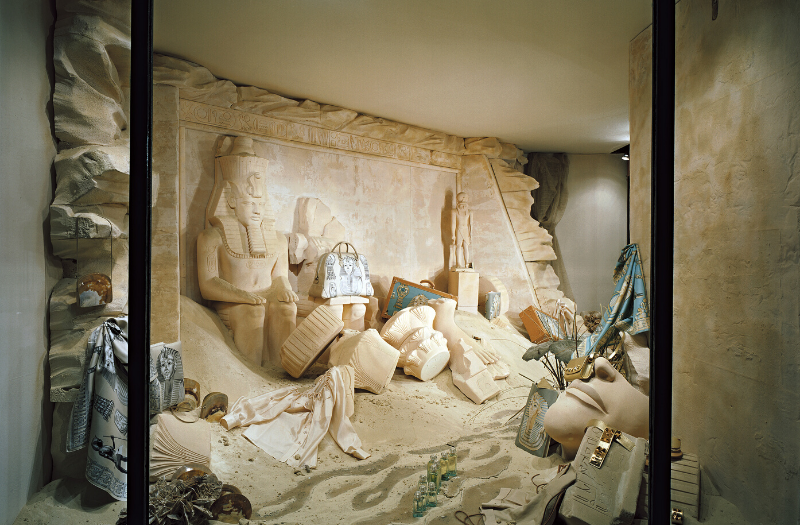 In 1961, the late artist went on to join Hermès working under the head of windows at that time, Annie Beaumel.
Menchari went on to take over the role from Beaumel in 1978 at the Hermès flagship store, 25 Faubourg in the French capital. This was where she took the artistic direction of the brand's window displays to a whole new level, creating enchanting scenes for passers-by and customers to view.
Windows she created included fantasy Hermès Kelly bags made from metal, giant ocean waves made from marble and an multi-coloured equestrian theme, just to name a few.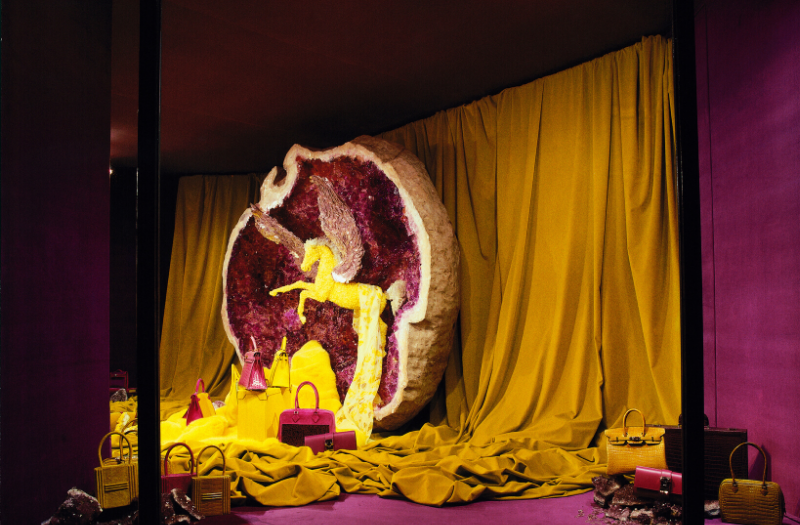 In addition, Menchari also directed the Hermès' colour committee, which set the precedent for the maison's signature silk scarves.
After 52 years with the fashion house, 35 years of which she was responsible for the artistic direction of the window displays, Menchari retired in 2013. In 2017, four years after her retirement, an exhibition titled Hermès à tire-d'aile, les Mondes de Leïla Menchar, was held in her honour to celebrate the vision she had for the house.
Paying his respects after her death, CEO of the French brand thanked Menchari for all she had done.
"Thanks to Leïla, exoticism found a home, happily and permanently, in Rue du Faubourg Saint-Honoré," Axel Dumas said of Menchari.
Artistic director Pierre-Alexis Dumas also paid his respects in a statement.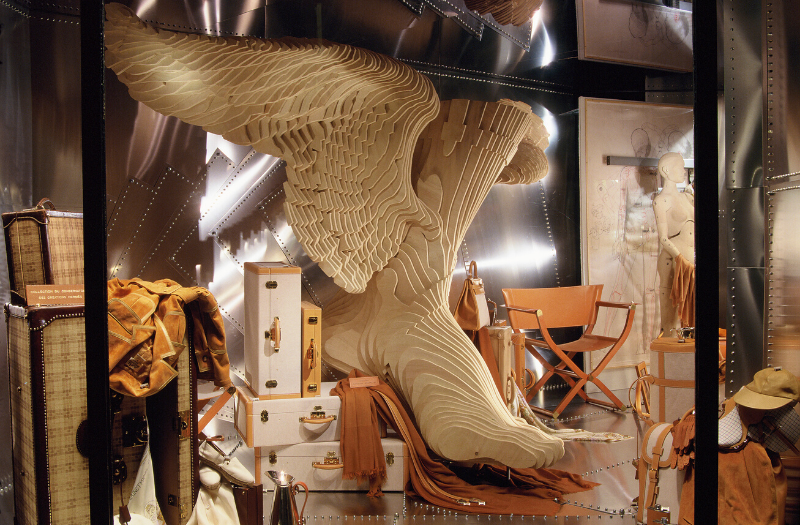 "Many of us at Hermès have learned a lot from Leïla," he said. "She taught us to look at the world through the prism of color.
"She was a storyteller without equal that enchanted the world. We are infinitely grateful to her for all that she has done for us, that she passed on to us."