Since making a commitment to increase recycled content in its products to 50%, Herman Miller has announced that its entire portfolio of Aeron chairs – its top selling office chair – will now be made using ocean-bound plastic by 2030, including its newest colour launch, Onyx Ultra Matte. Each chair now contains up tp 1.13kg of mismanaged plastic waste found near waterways.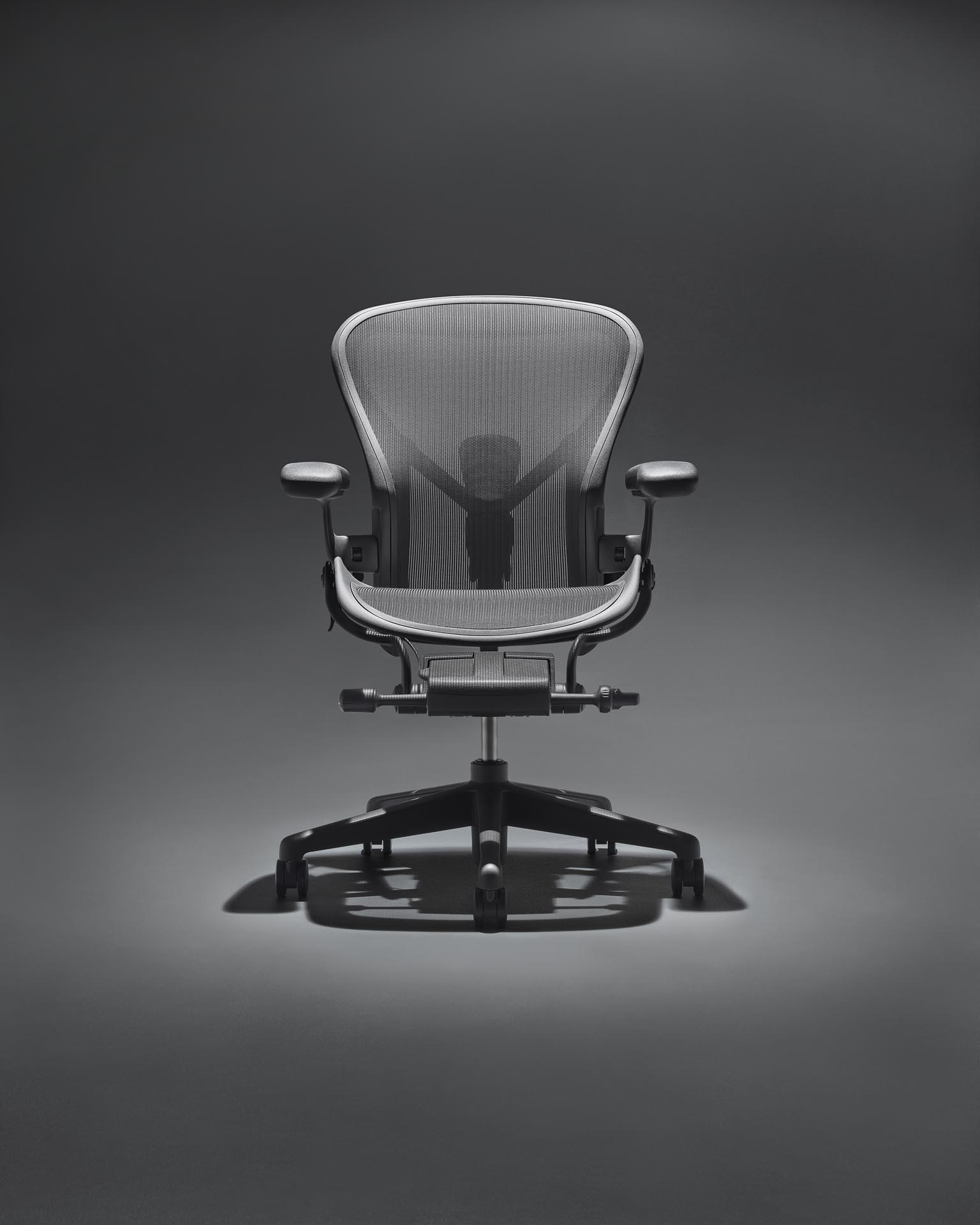 Based on its annual sales forecasts, these material changes in the Aeron portfolio are projected to save over 150 tons of ocean plastic annually, which is approximately 15 million single-use plastic water bottles.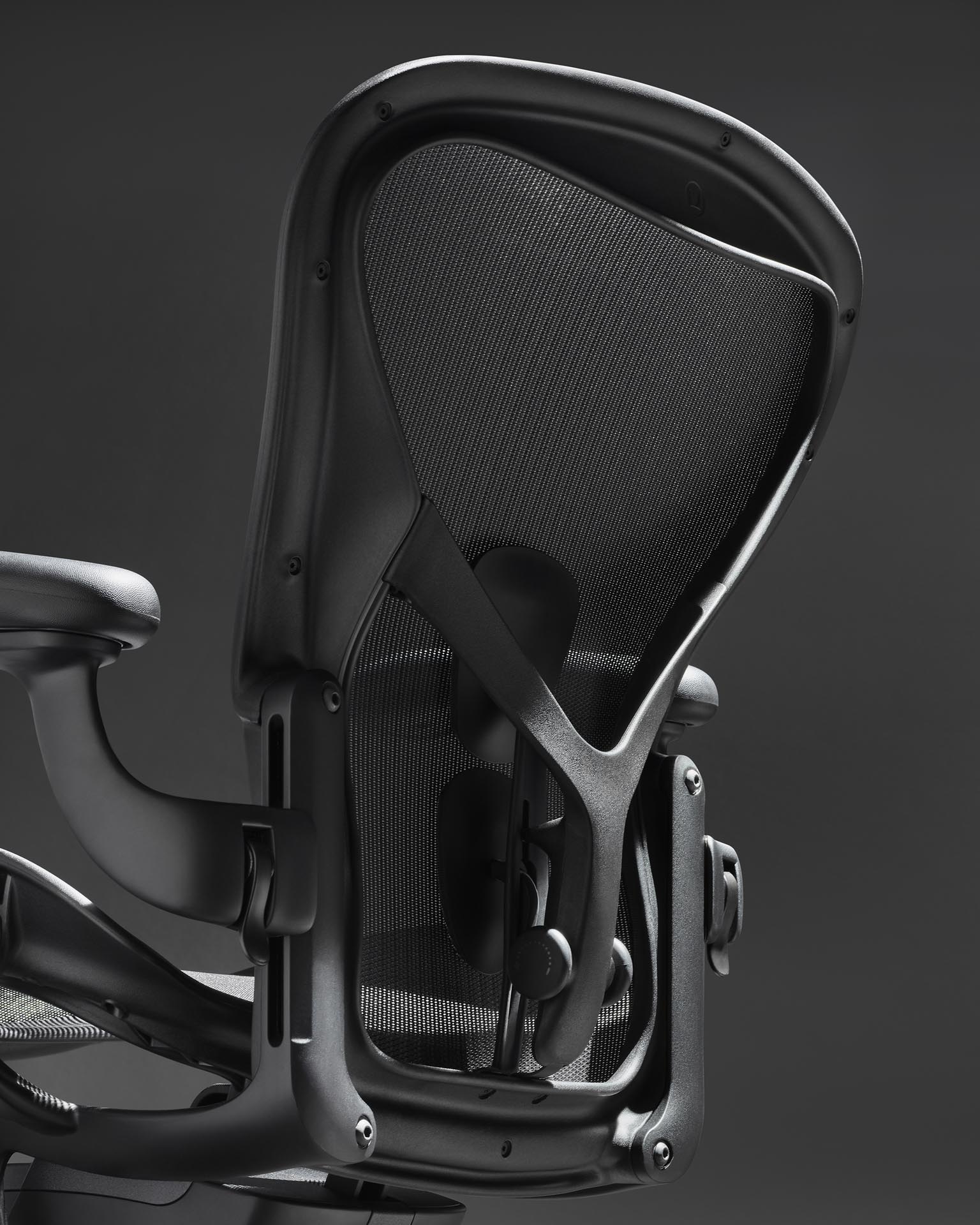 Ocean-bound plastic is plastic material that has not yet found its way into the ocean and is classified as "mismanaged waste." That is, plastic that is not being collected, is unlikely to be collected, and found within 50 kilometers of a coastline. Common examples of ocean-bound plastic include plastic bottles, jugs, caps, and fishing gear.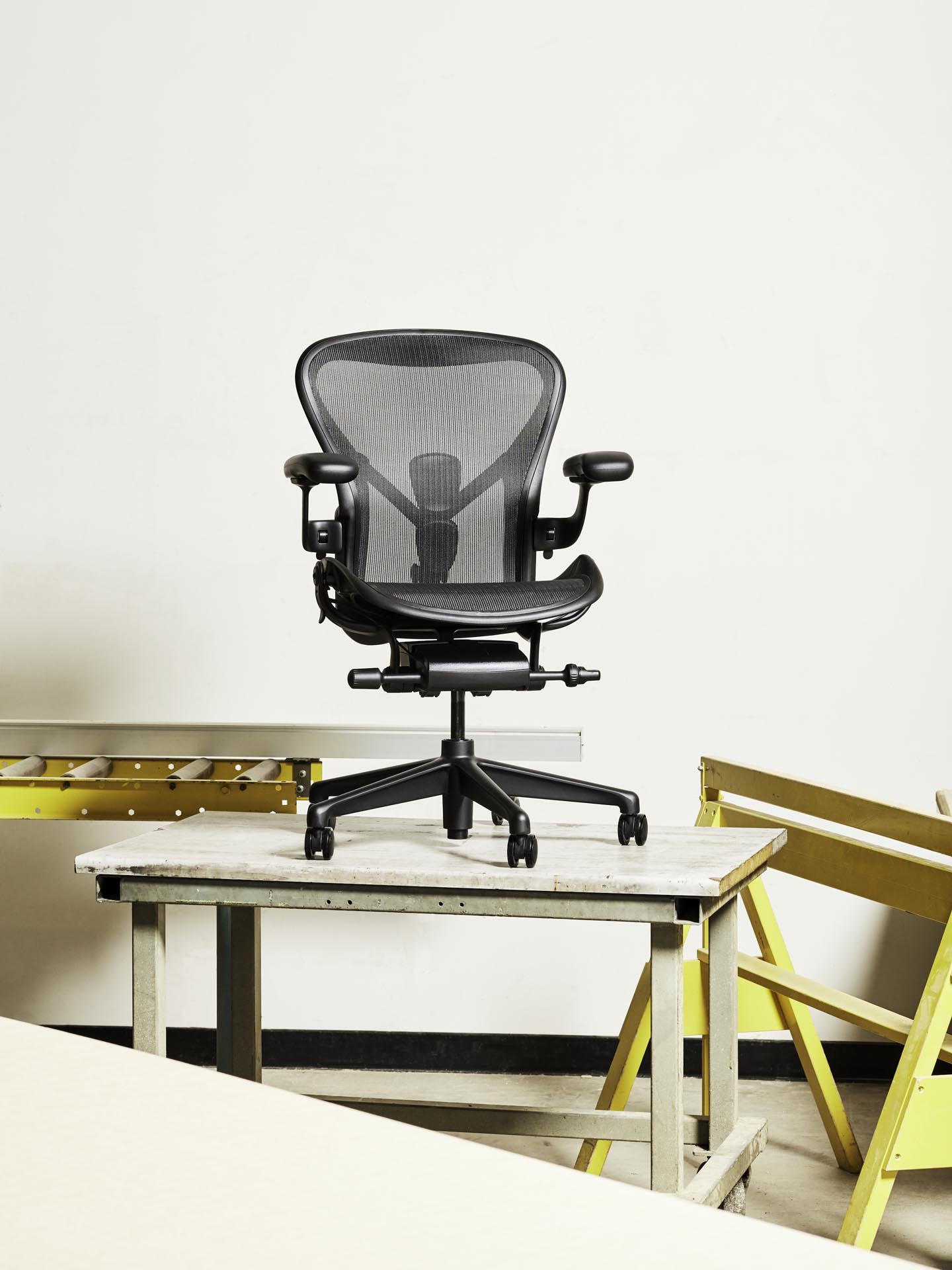 When plastic waste builds up in coastal cities, suppliers work with local pickers to collect the waste material. Once collected, the plastic is ground, washed, and pelletised. From there, it is sold to manufacturers who test and re-engineer the plastic to be incorporated into products.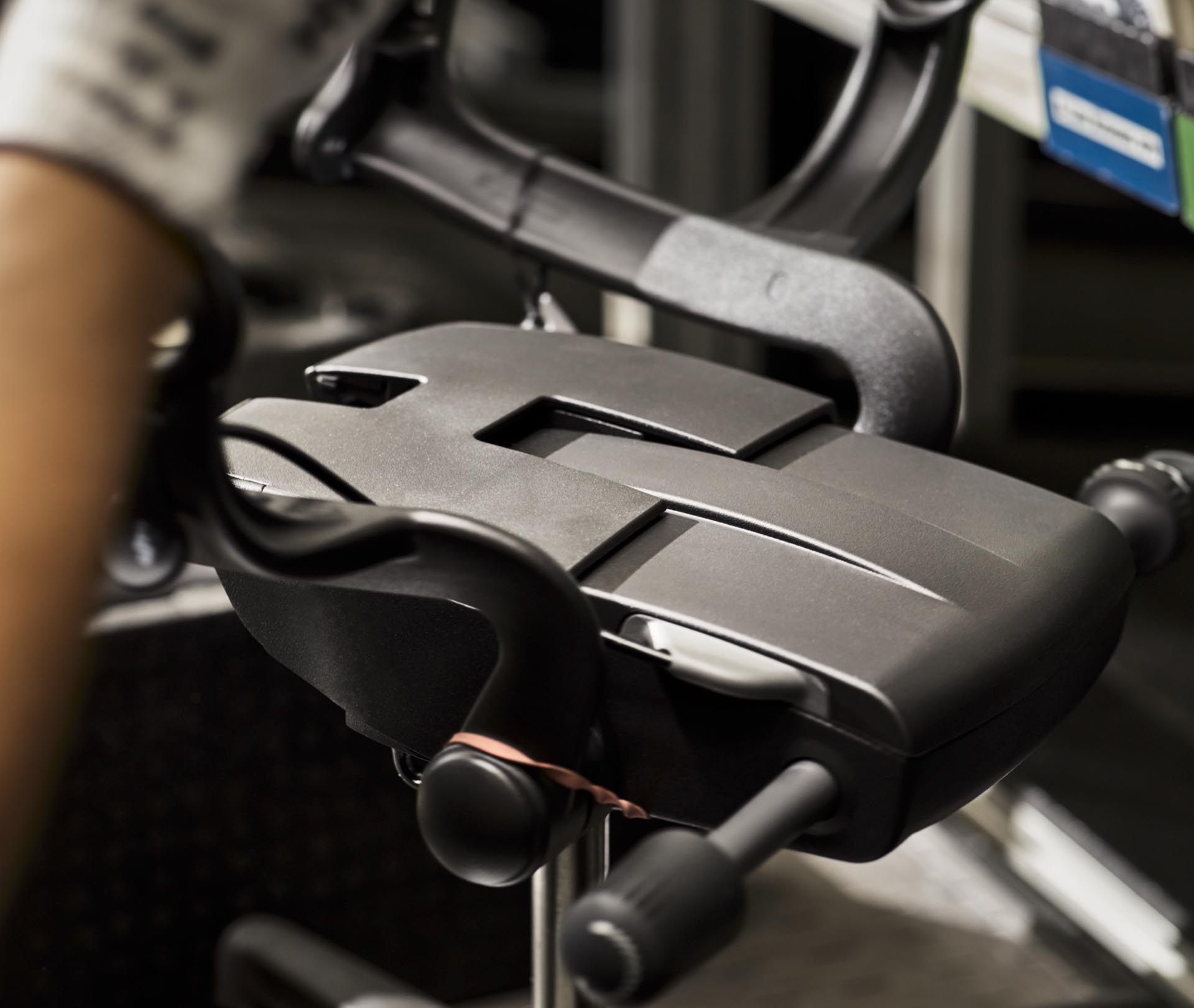 "On our current trajectory we are at risk of tripling the rate of new plastic entering the ocean every year. A critical strategy to disrupt that path is to demonstrate the value of ocean-bound plastic. In bringing the Aeron chair made with ocean-bound plastic to market, Herman Miller is not only proving the commercial value of the material but showcasing the power of collective action in developing ocean-bound plastic supply chains," said Dune Ives, CEO of Lonely Whale.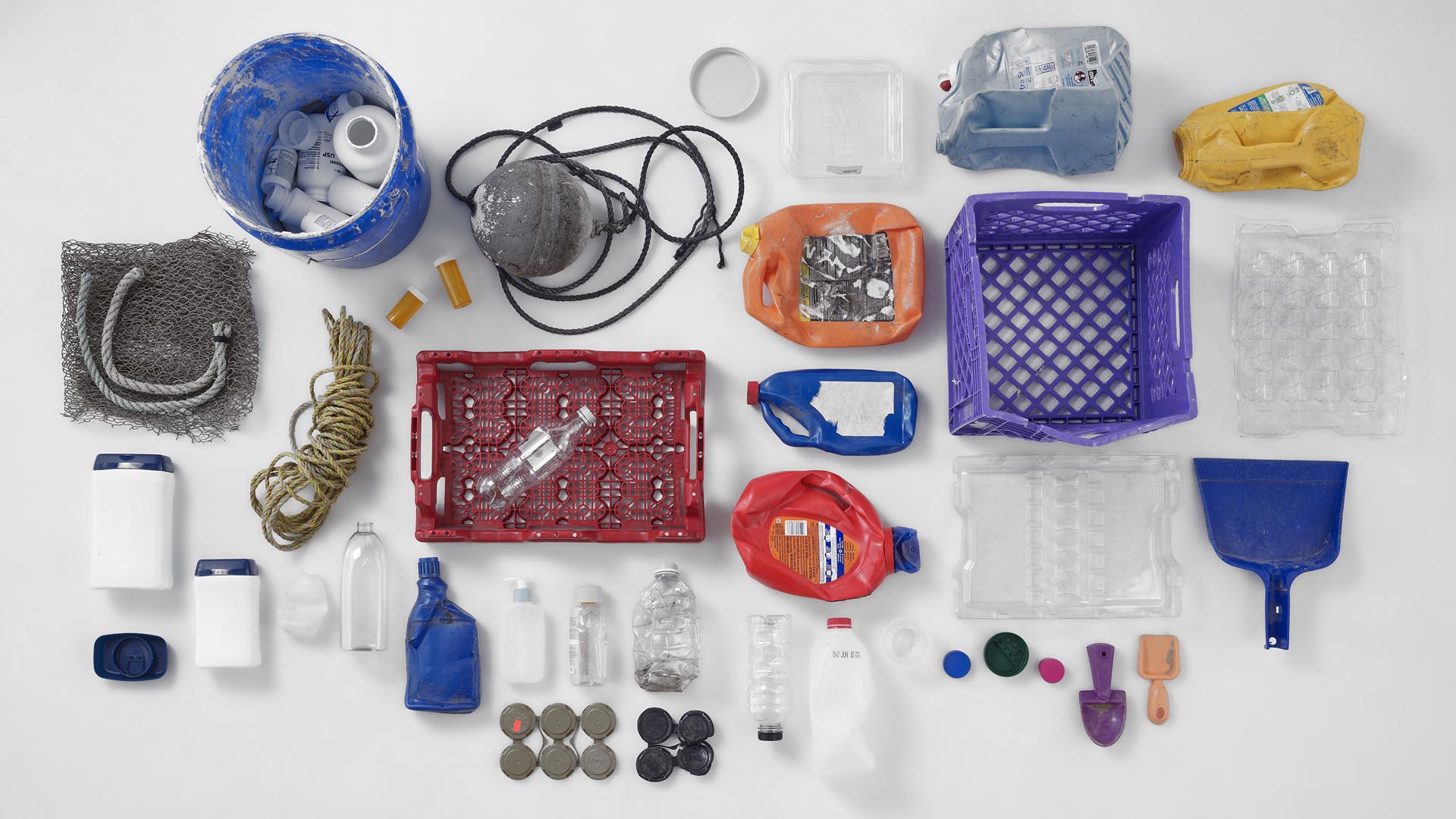 "Herman Miller, and all members of the NextWave Plastics consortium, are taking the necessary action – today – to make a positive impact for the ocean and for us all."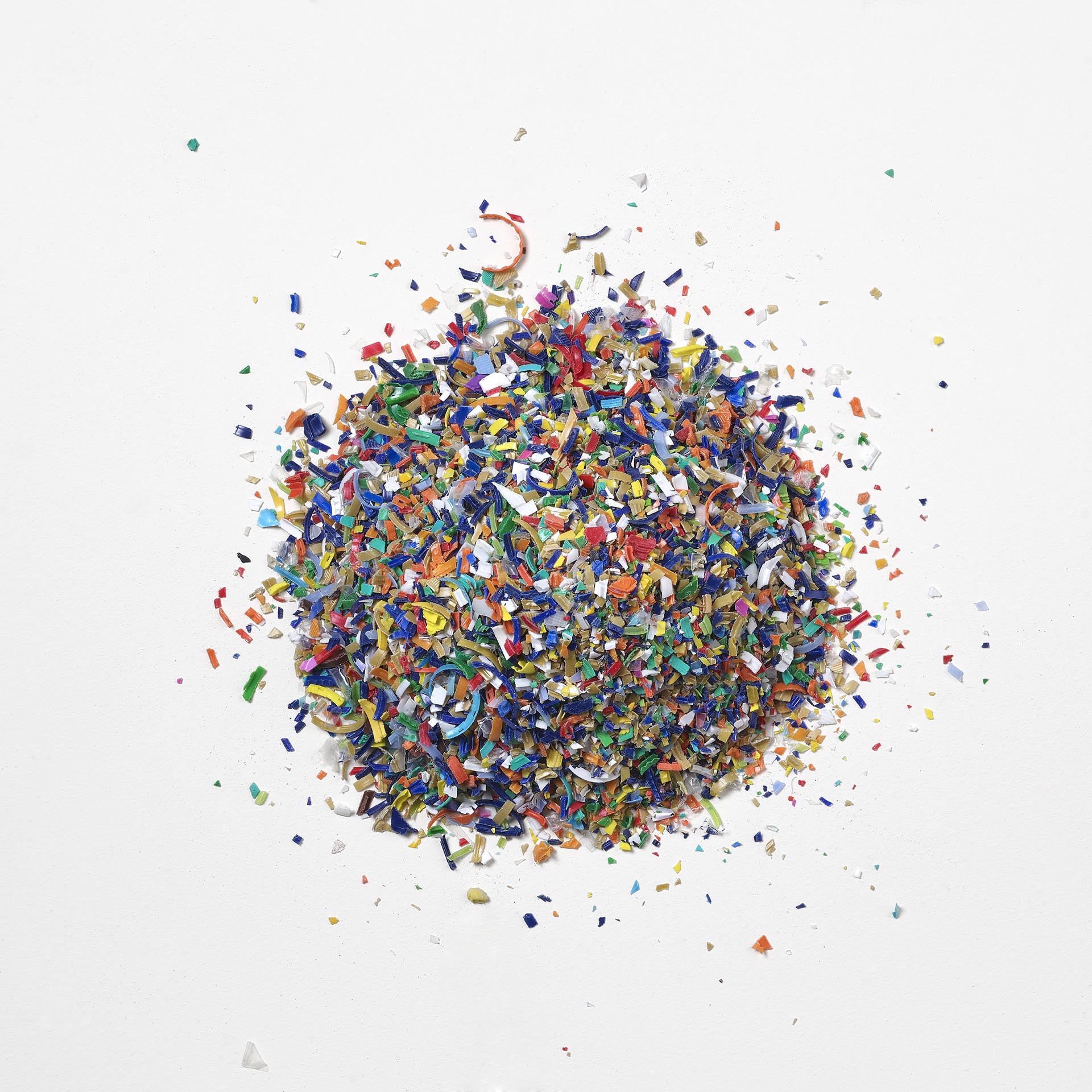 "Every year, an estimated eight million tons of plastic enter the ocean. This is roughly equivalent to dumping a garbage truck full of plastic into the ocean every minute," said Gabe Wing, Herman Miller's Director of Sustainability. "We joined NextWave to play an active role in taking on the ocean plastic problem and cast a wide net for opportunities to incorporate ocean-bound plastic across our global operations. We're proud of the progress we've already made with packaging and textiles and are eager to continue doing our part in preventing harmful plastic from reaching our oceans by adding it to the iconic Aeron Chair."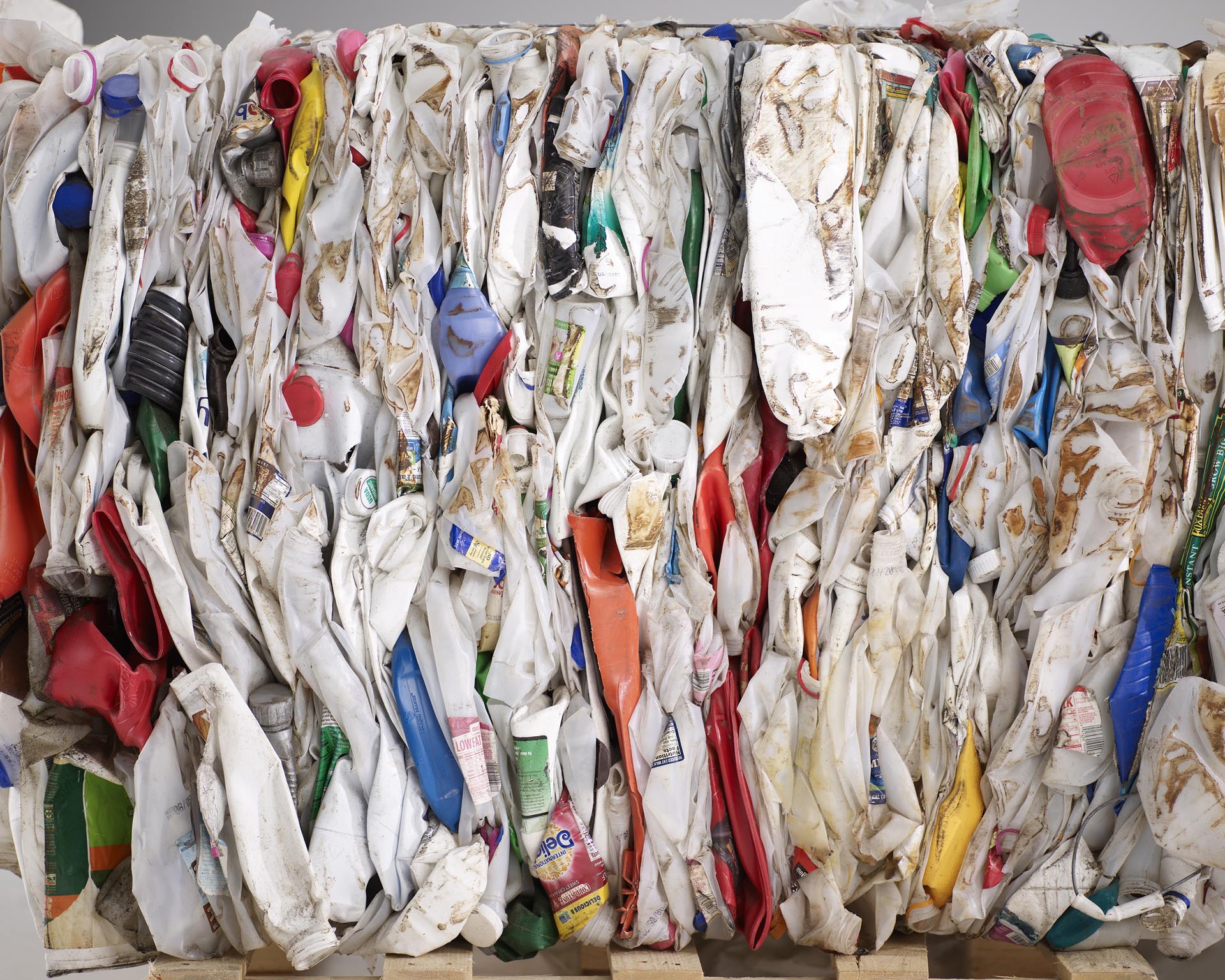 The brand's iconic model was introduced nearly 30 years ago, designed by introduction nearly 30 years ago. Designed by Bill Stumpf and Don Chadwick in 1994 and remastered in 2016. The chair was a pioneer in both ergonomics and material innovation, without relying on the standard use of foam, fabric, or leather found in most office chairs at the time.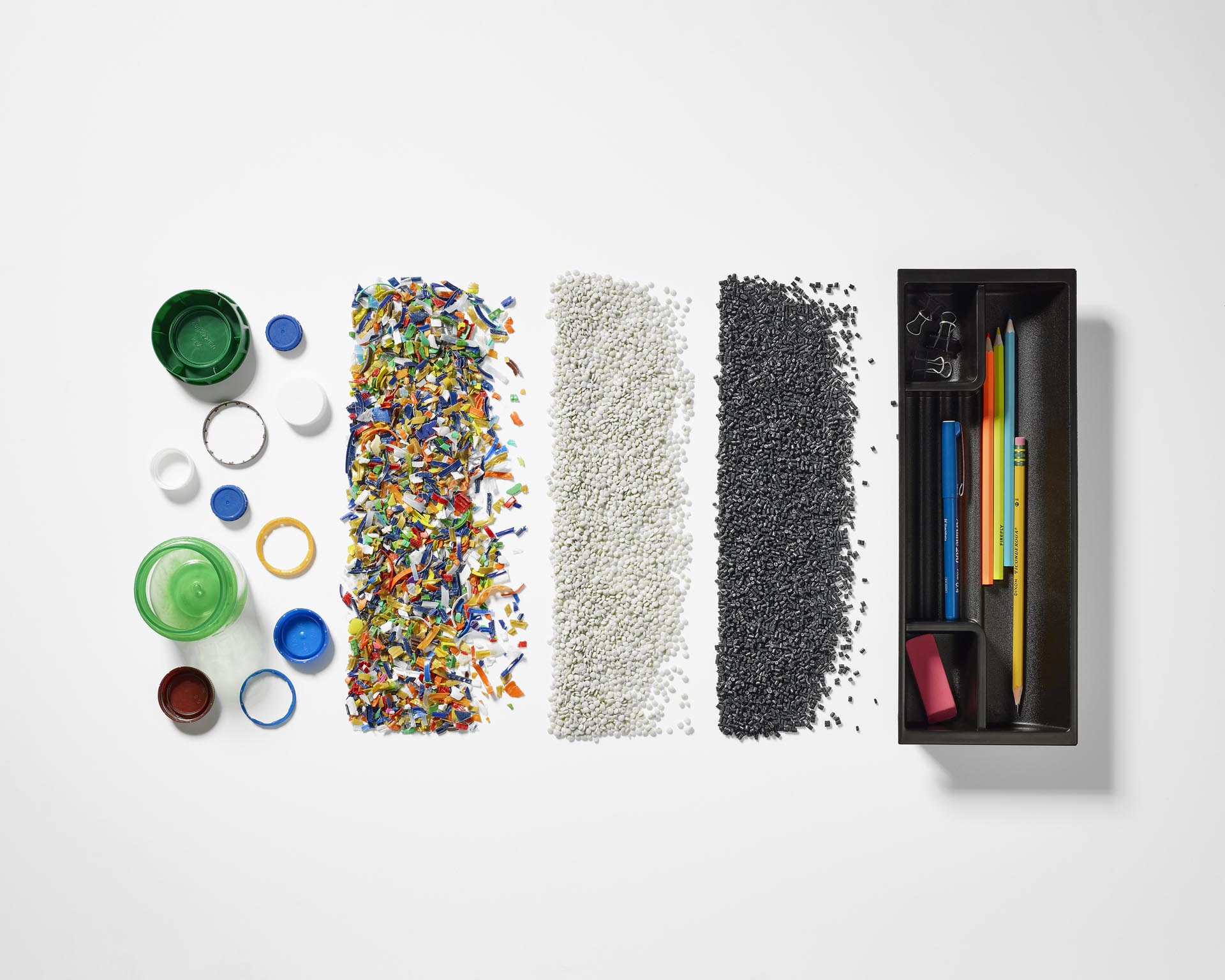 Depending on configuration, the ocean-bound plastic in Aeron can be found in the frame and tilt covers of the chair and contains between 226.8 g and 1.13 kg of the recycled material per chair, equivalent to approximately 23 to 114 plastic water bottles. The new Onyx Ultra Matte colourway contains the highest amount of ocean-bound plastic.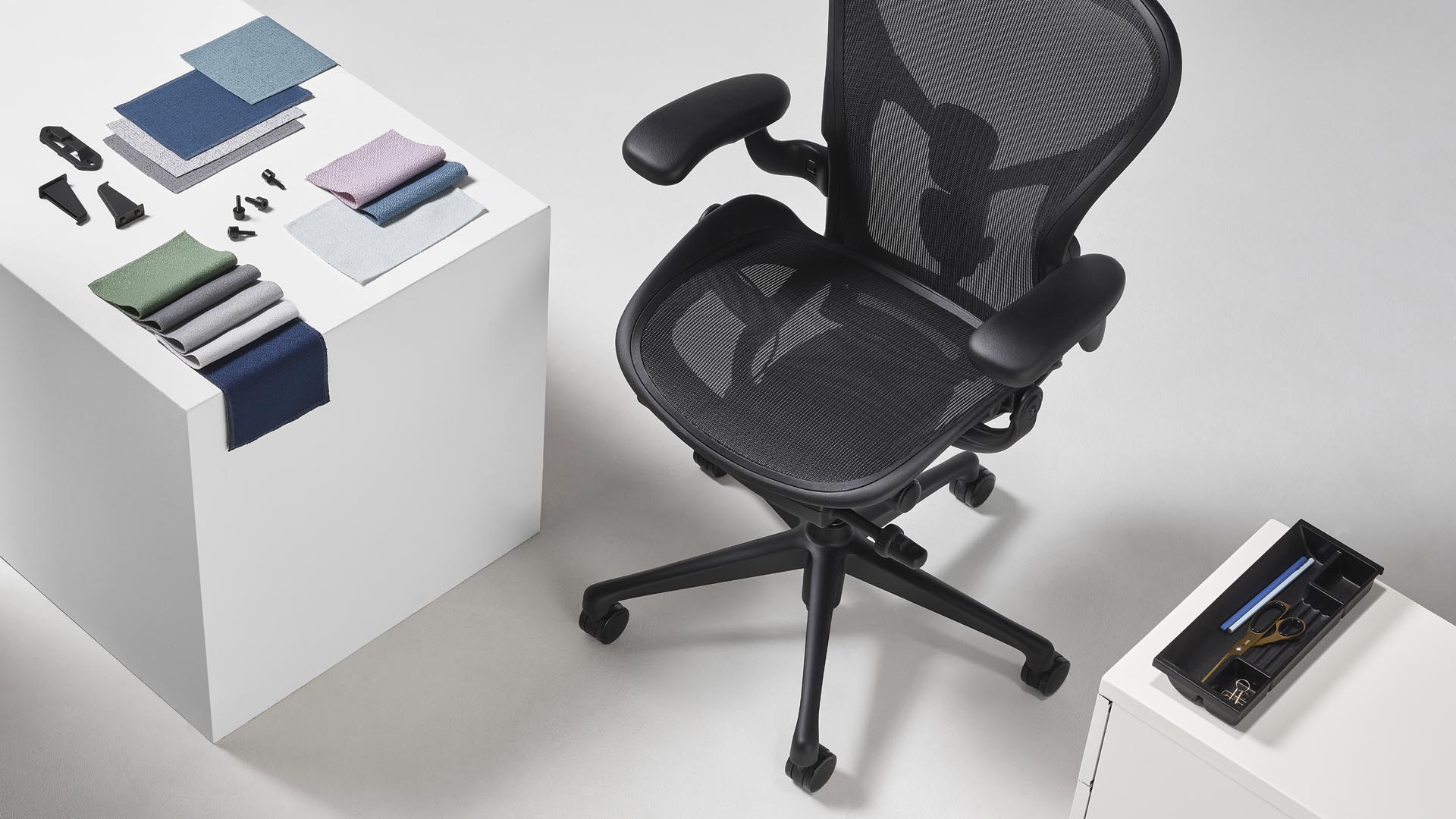 Aeron is available in a palette of four material expressions that are inspired by the  elements that are pulled from the Earth. 'Onyx' is a dramatic ultra-black shade intended to modernise the chair, while 'Graphite' is a distinctive dark gray, with a classic textured finish. 'Carbon' offers a balanced neutral that works equally well in warm and cool environments and 'Mineral' is the lightest in shade and illuminates Aeron's finer points, and is ideal for open floor plans and spaces.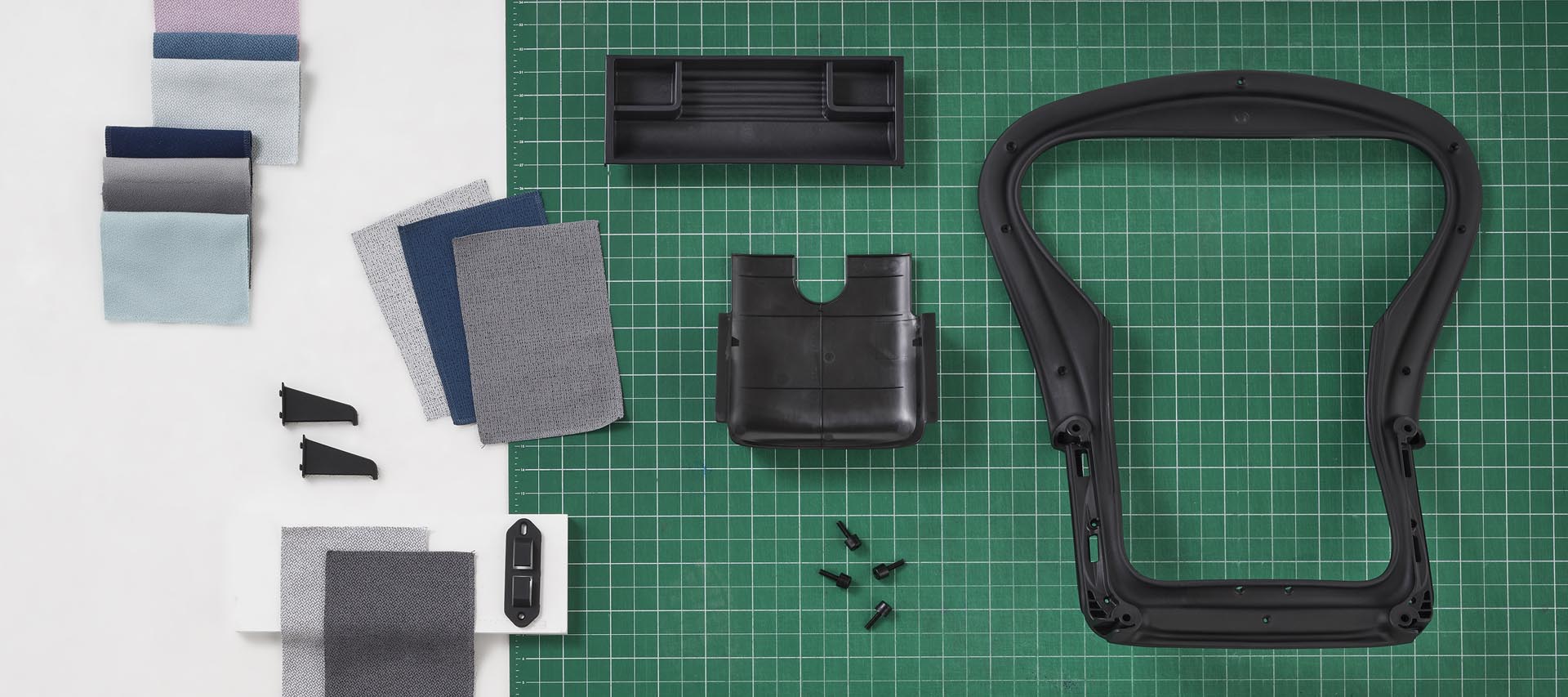 Herman Miller's efforts to utilise ocean-bound plastic also includes parts of the recently launched OE1 Workplace collection, including the Sayl Chair in Europe, utility trays as part of the pedestal units, and its latest textile collection, Revenio, which is made of 100% recycled materials and includes a biodegradable polyester.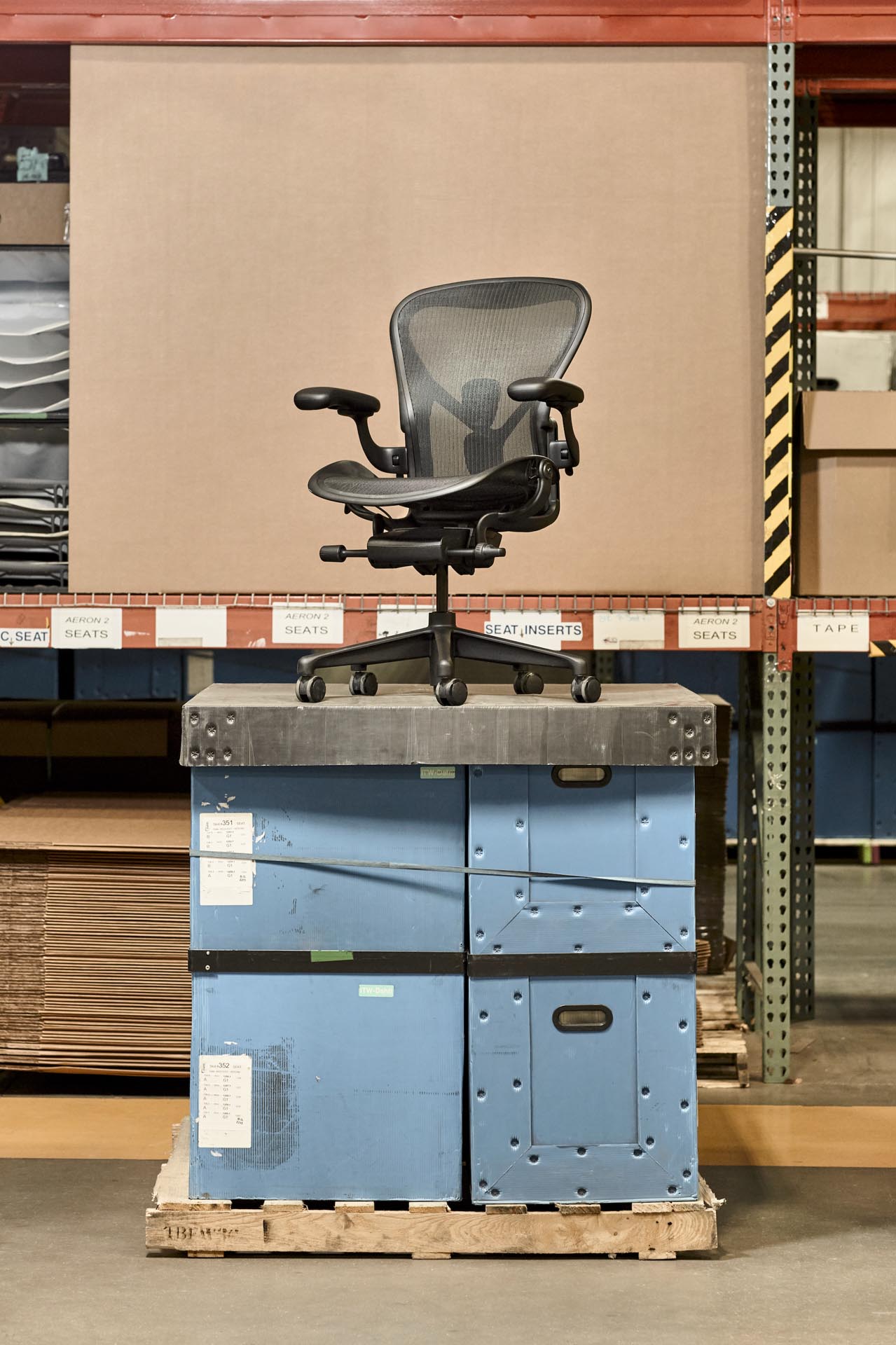 The company is also reducing its footprint by adding ocean-bound plastic to returnable shipping crates that send seating parts to and from suppliers and poly bags used to keep products safe during transit.