Casting its gaze across global sub-cultures has become commonplace for Sole DXB – a festival in Dubai celebrating art, fashion, music and sneaker culture. From Tokyo to Kingston, Jamaica, each year highlights the multiple facets of a place and its culture. For its 10-year anniversary, the team at Sole DXB brought the story home by celebrating excellence across the Arab world and its diaspora, solidified by a collaboration with multidisciplinary artist and photographer Hassan Hajjaj as its first festival host.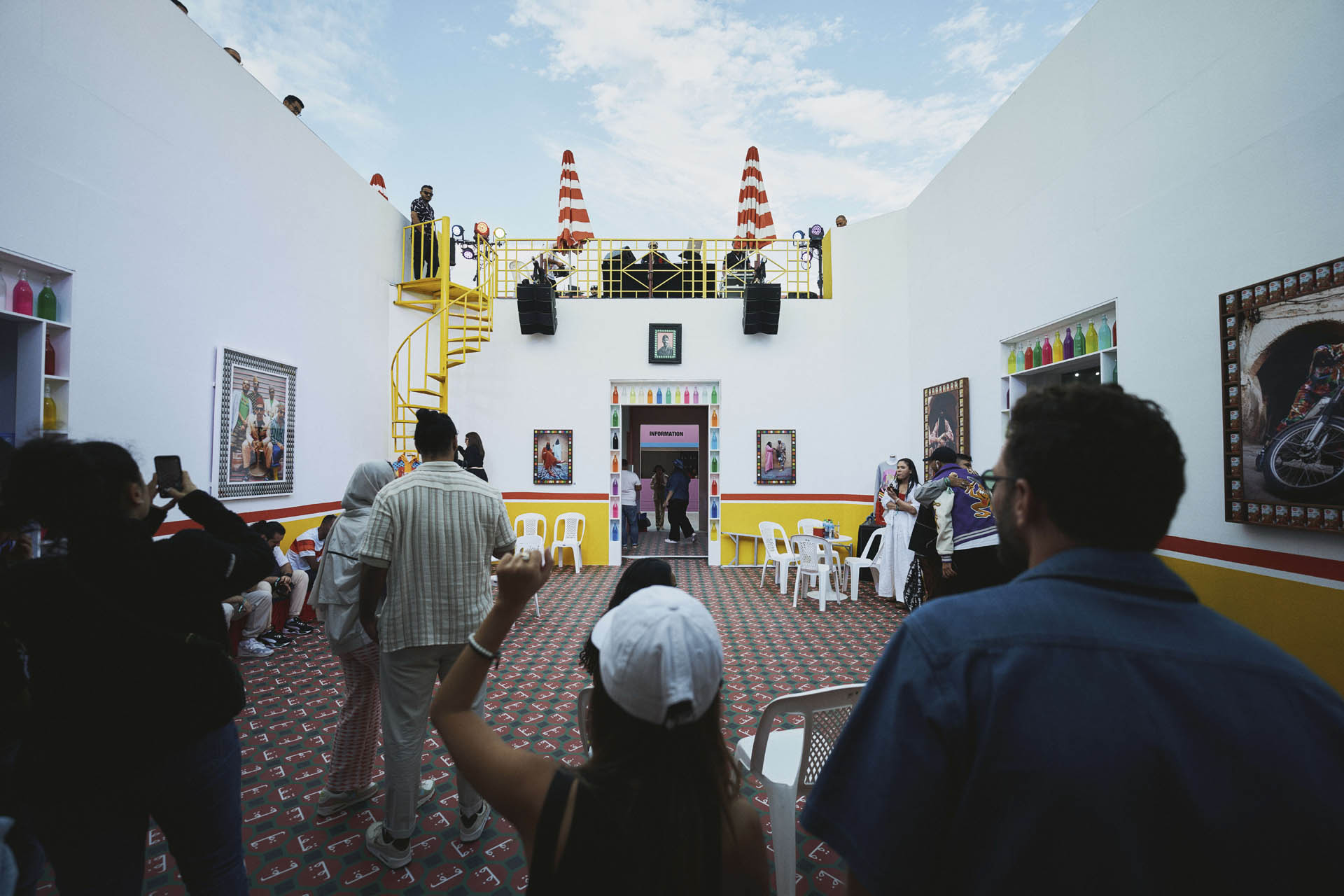 "Hassan is representative of the culture for us, being of Moroccan origin and living in the UK and building a scene out there. His approach – not only towards his work but [also] to the people around him – has definitely been one of my biggest inspirations. We know him as someone who lifts up everyone around him," says Joshua Cox, Sole DXB's co-founder.  
"Our journey always begins with going to the place that we want to represent, and here, we wanted to represent home, the Arab world and its diaspora. And while we picked key stories of the Arab world, we also know that they are all quite different from each other. Hassan's language is a contemporary take that covers a wide spectrum so, again, he was the perfect choice in our eyes to be able to tell that story visually."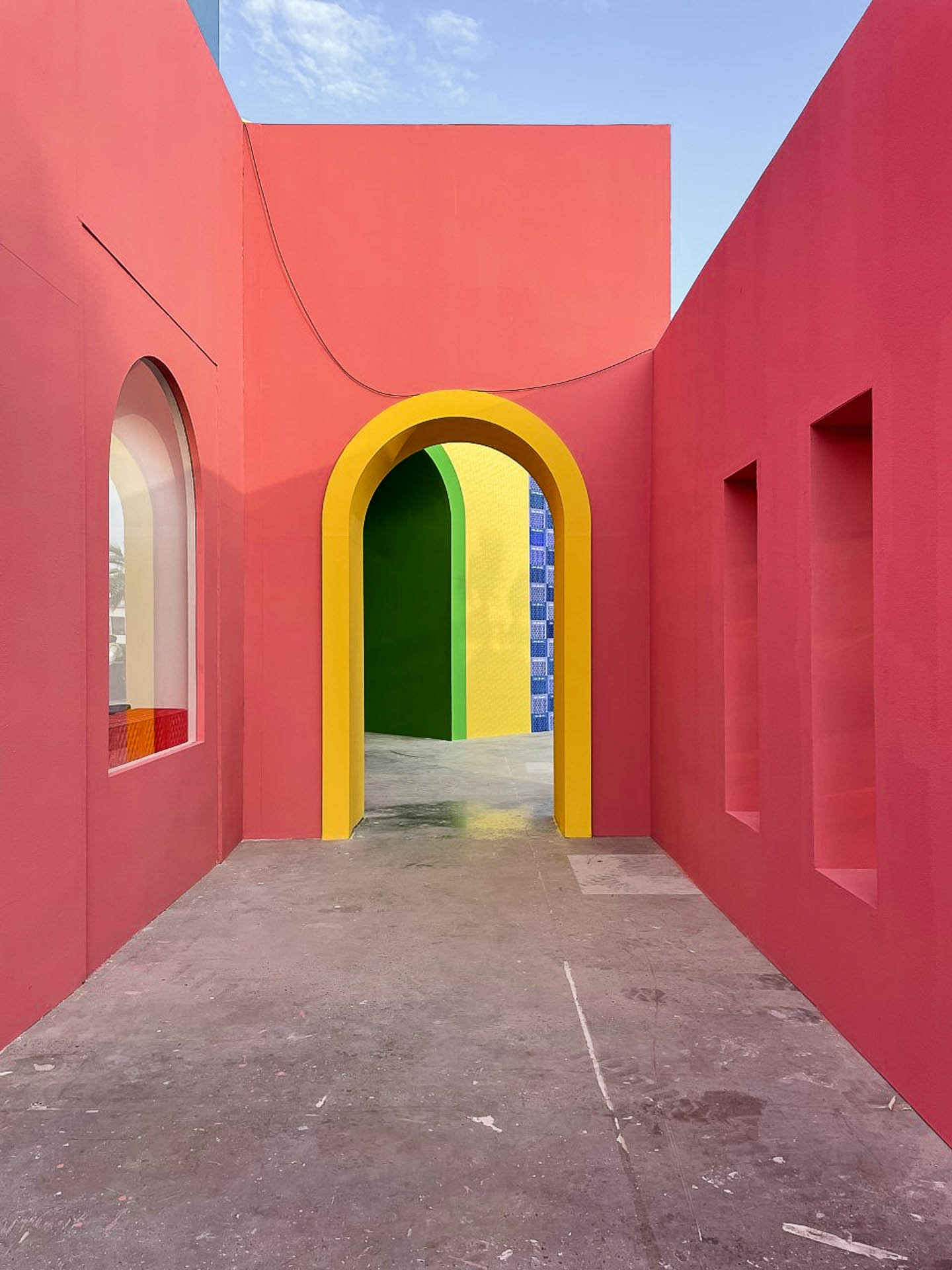 Hajjaj was born in the fishing town of Larache, Morocco in 1961 and moved to London at the age of 12. "That has given me different points of view about my culture and living in the West," he tells identity. Hajjaj is what one would call a multihyphenate. Starting out in the underground club culture in London, creating interesting spaces out of illegal locations and warehouses, he later created a streetwear brand called R.A.P. (Real Artistic People), where he hosted art shows for his friends, many of whom were also third culture kids, like Hajjaj himself.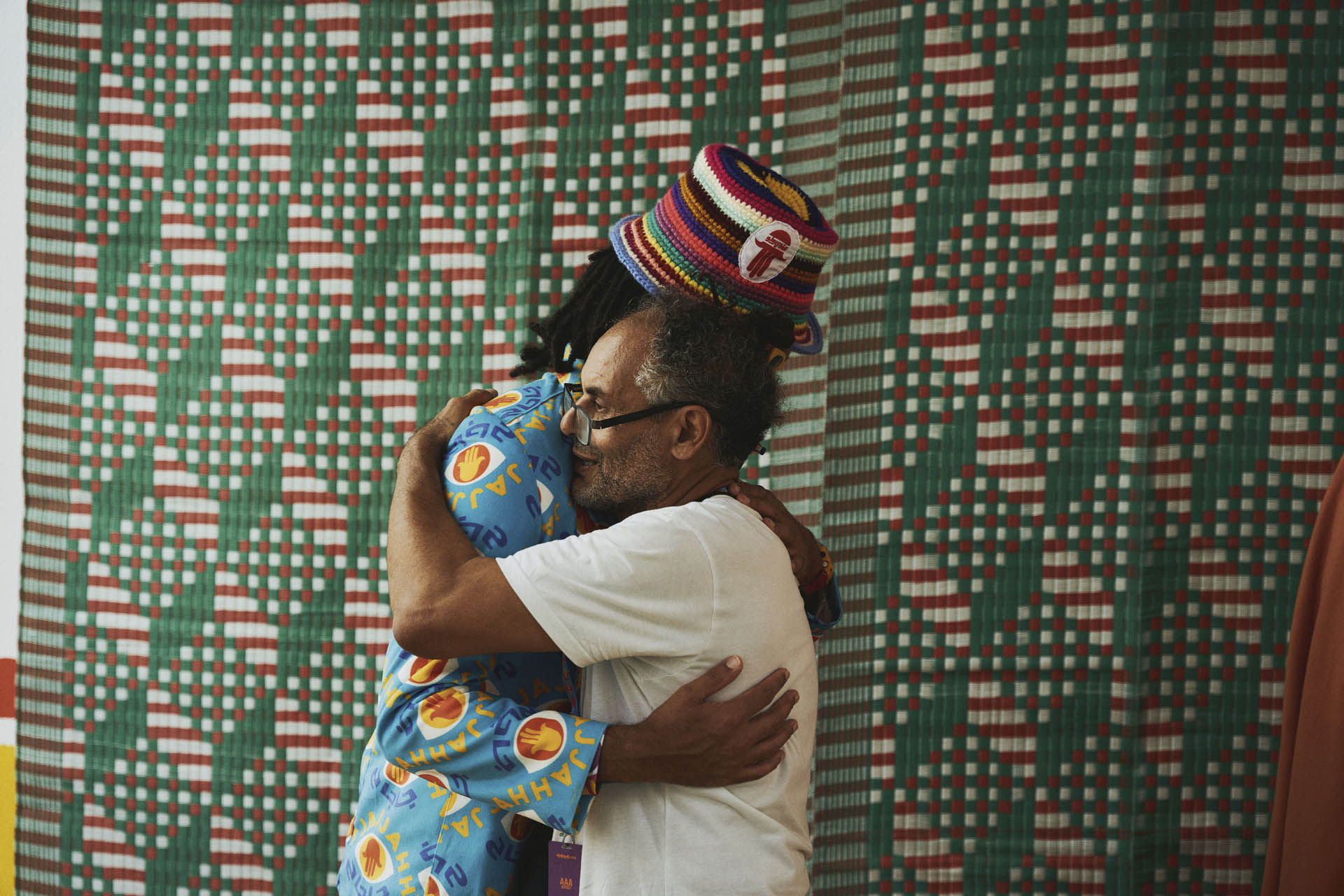 "I started, I supposed, accidentally. I didn't study art or think of becoming an artist. It just happened along the way," he says. Hajjaj's work has become emblematic of a contemporary Arab identity, a message that he wanted to convey to his friends in London, where associations with Morocco were limited to camels, the Sahara Desert and drugs. "I wanted Morocco and the Arab countries to be seen as cool, because we had the coolness and the sexiness and I wanted to show it," he says. His first project, 'Graphics from the Souk' featured recycled road signs, light boxes turned into tables and Coca-Cola crates. "It started to become noticed as art and I found it uneasy at first, to find myself being an artist and doing that first body of work, because I didn't know if it was just a fun thing. I always thought to be an artist you have to be serious."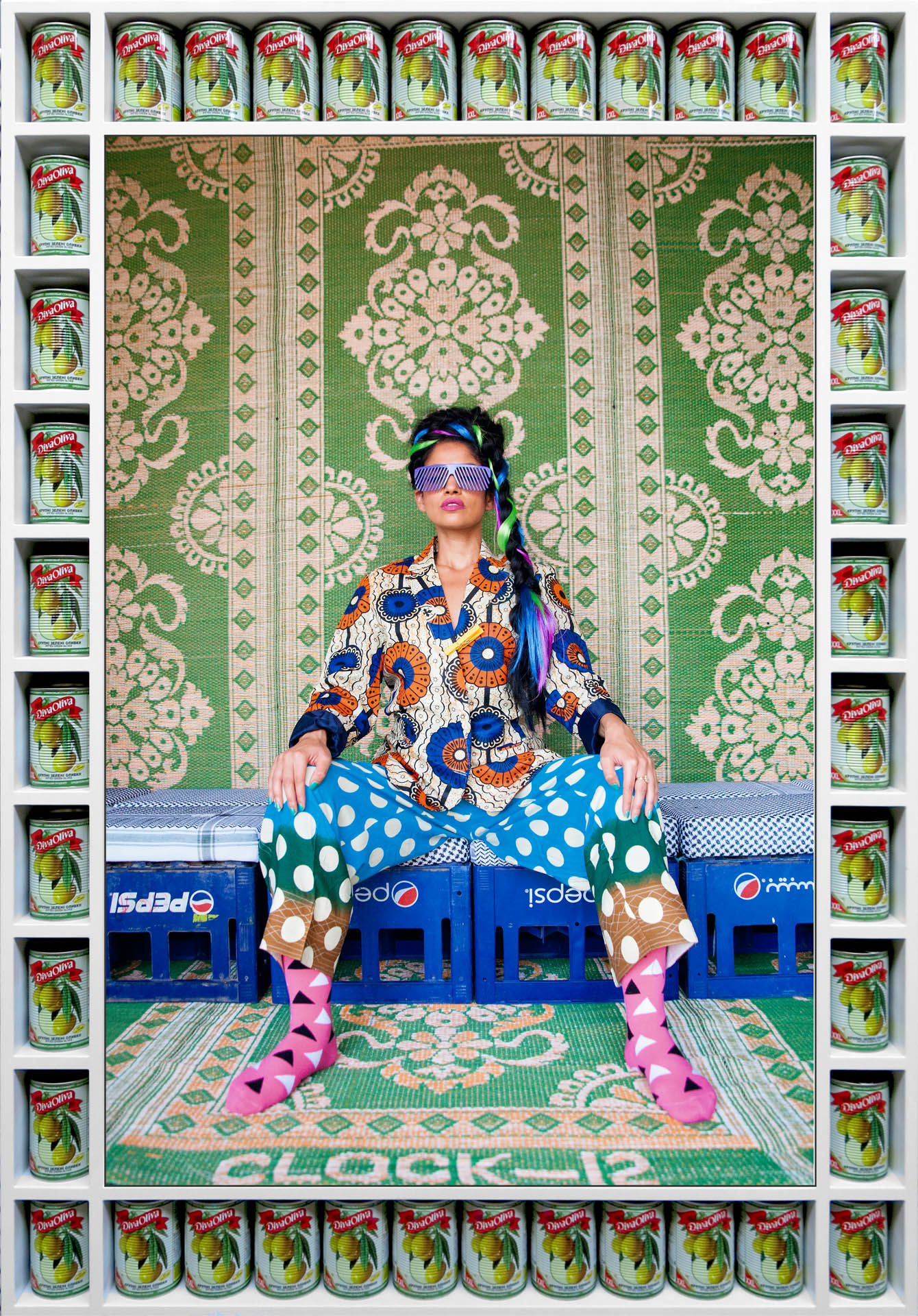 For Sole DXB, Hajjaj worked with Cox and his team as well as artist Ebon Heath to recreate his riad in Marrakesh – Riad Yima – within the festival grounds, featuring the same courtyard where he styles his signature photoshoots, with friends and celebrities dressed in colourful, patterned prints and framed by cans of Harissa and Coca-Cola bottles. In addition to this, the team also created an entrance reminiscent of traditional Moroccan architecture – but contemporary in its iteration.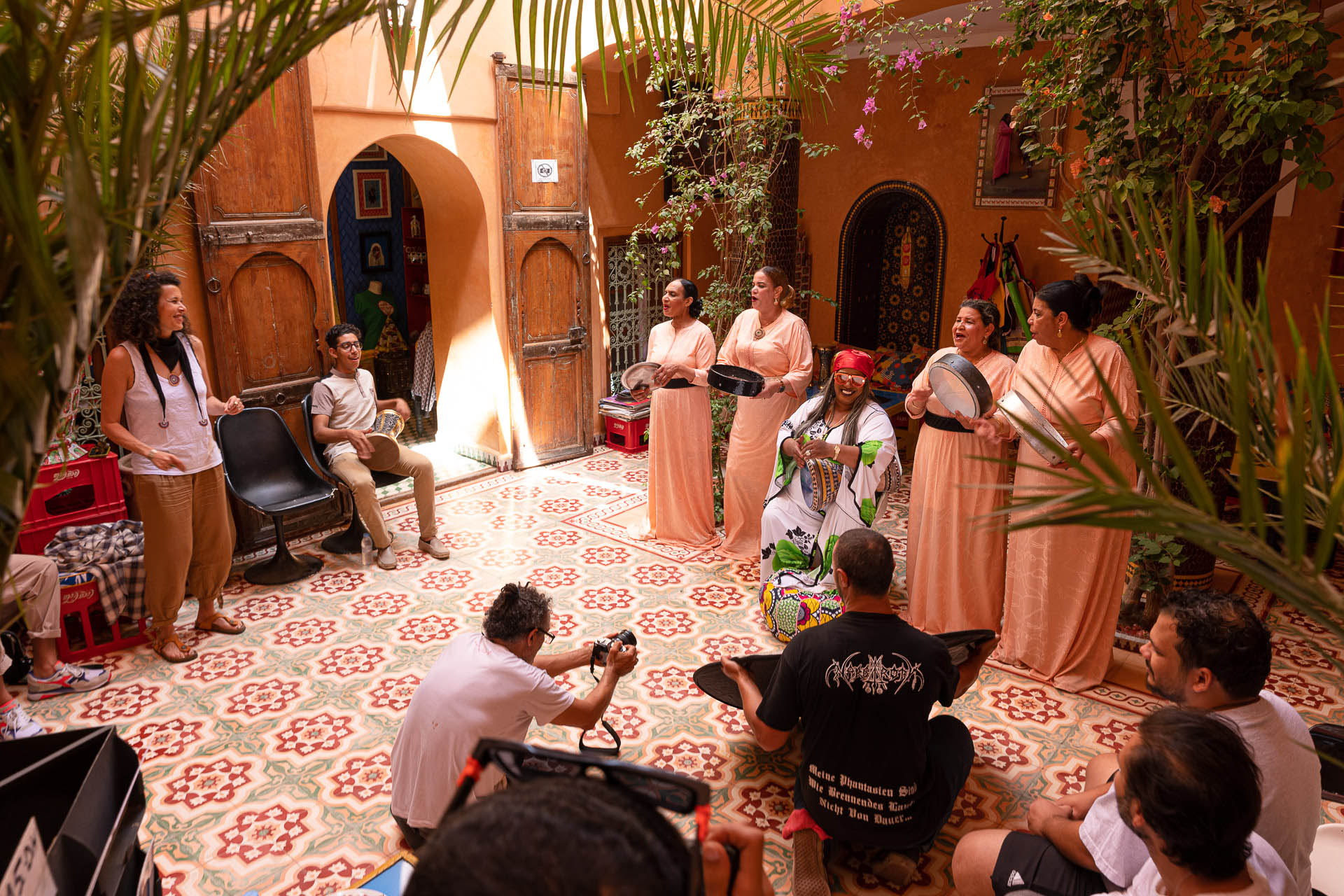 "The idea was to create something fun, try to use all the materials that I work with and the architecture that I grew up with, playing with round and square shapes. We didn't want to make it too much of a caricature…so we took something classic and something contemporary and mixed them together."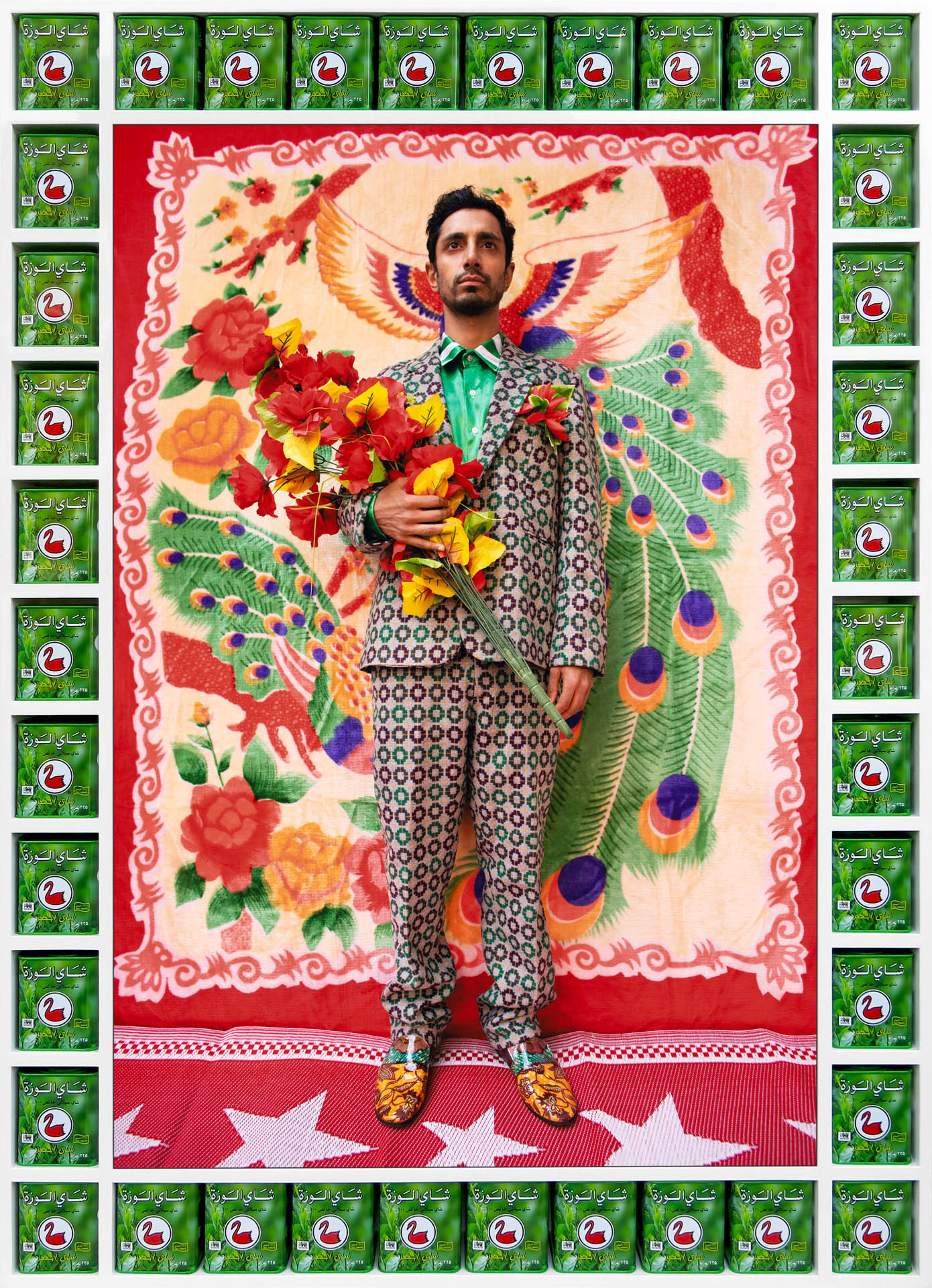 In as much as fun and play are at the core of Hajjaj's practice, the work is never devoid of meaning. "I believe that art can move us forward," he says. "It can dispel stereotypes. I believe in our youth and the next generation of creators that are showing us that we aren't just consumers of the culture but are actively contributing to it."