In the central Najd region of Saudi Arabia, earth, water and sunlight were essential building tools. Though simple in origin, this age-old method of earthen architecture culminated in the construction of one of the Kingdom's most sophisticated heritage buildings: At-Turaif – an 18th-century palace complex that once served as the seat of the first Saudi state.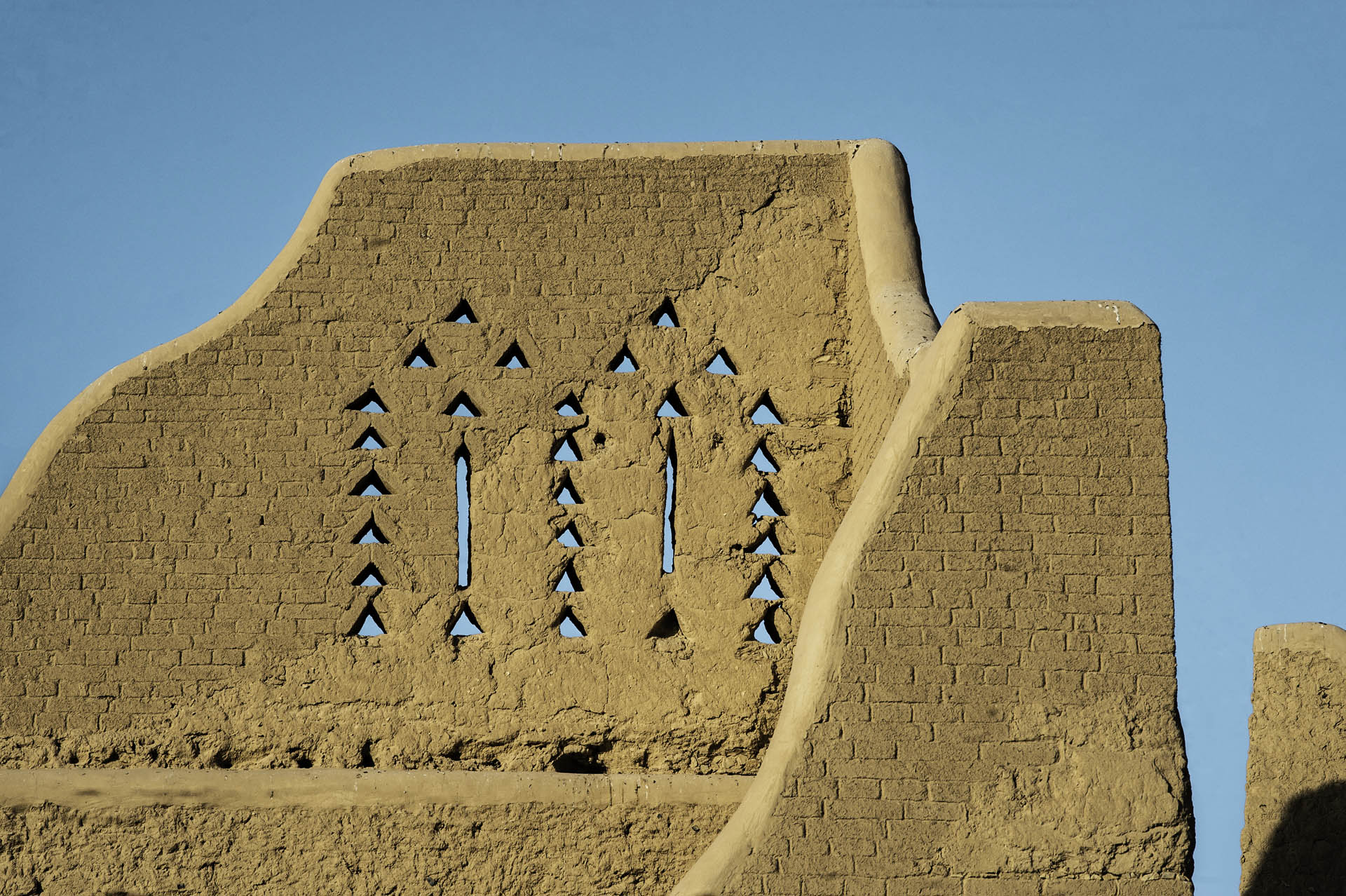 Last month, the UNESCO World Heritage site opened to the public for the first time, after a restoration campaign that lasted over 10 years. "It is a very large site, [covering] almost 300,000 square metres, and built entirely of earthen materials: mud bricks, mud layers, and stone masonry with mud mortar," says Paola Matilde Pesaresi, director of Heritage Management, Diriyah Gate Development Authority.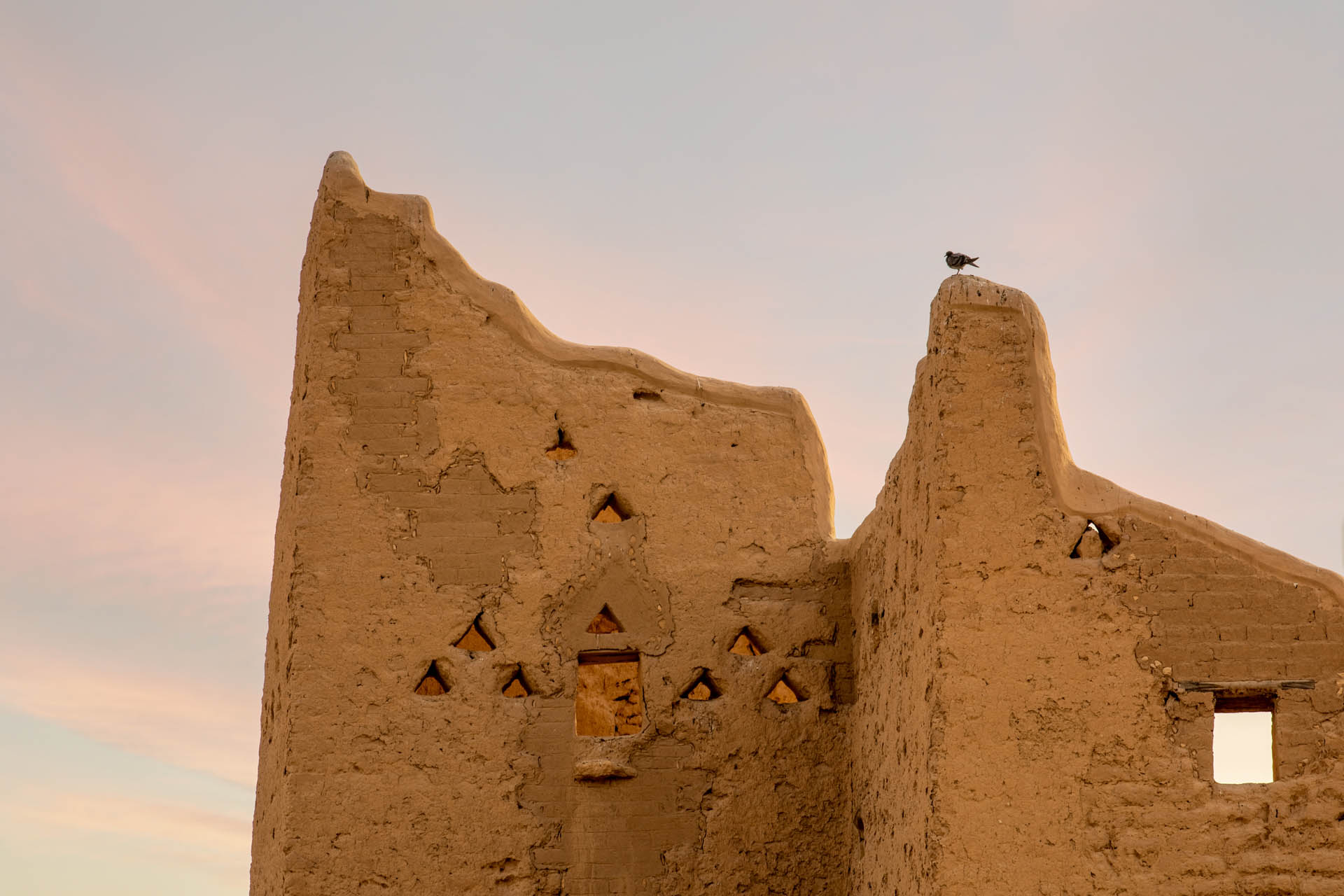 At-Turaif is of great significance for many Saudis and was established by Mohammed bin Saud in 1727. The palace was completed in 1766, shortly after bin Saud's death. An Ottoman assault in 1818 destroyed half of the complex, which is to this day still in a state of ruin.  
The restoration campaign has now set a strong precedent for architectural heritage conservation in Saudi Arabia. "We use the criterion of 'minimum interventions' to preserve the integrity and authenticity of the site," explains Pesaresi. What's more, restorers worked by adapting traditional techniques that are still in use in the area today. "At-Turaif became an open-air laboratory to define the techniques to repair and preserve its earthen architecture," she adds.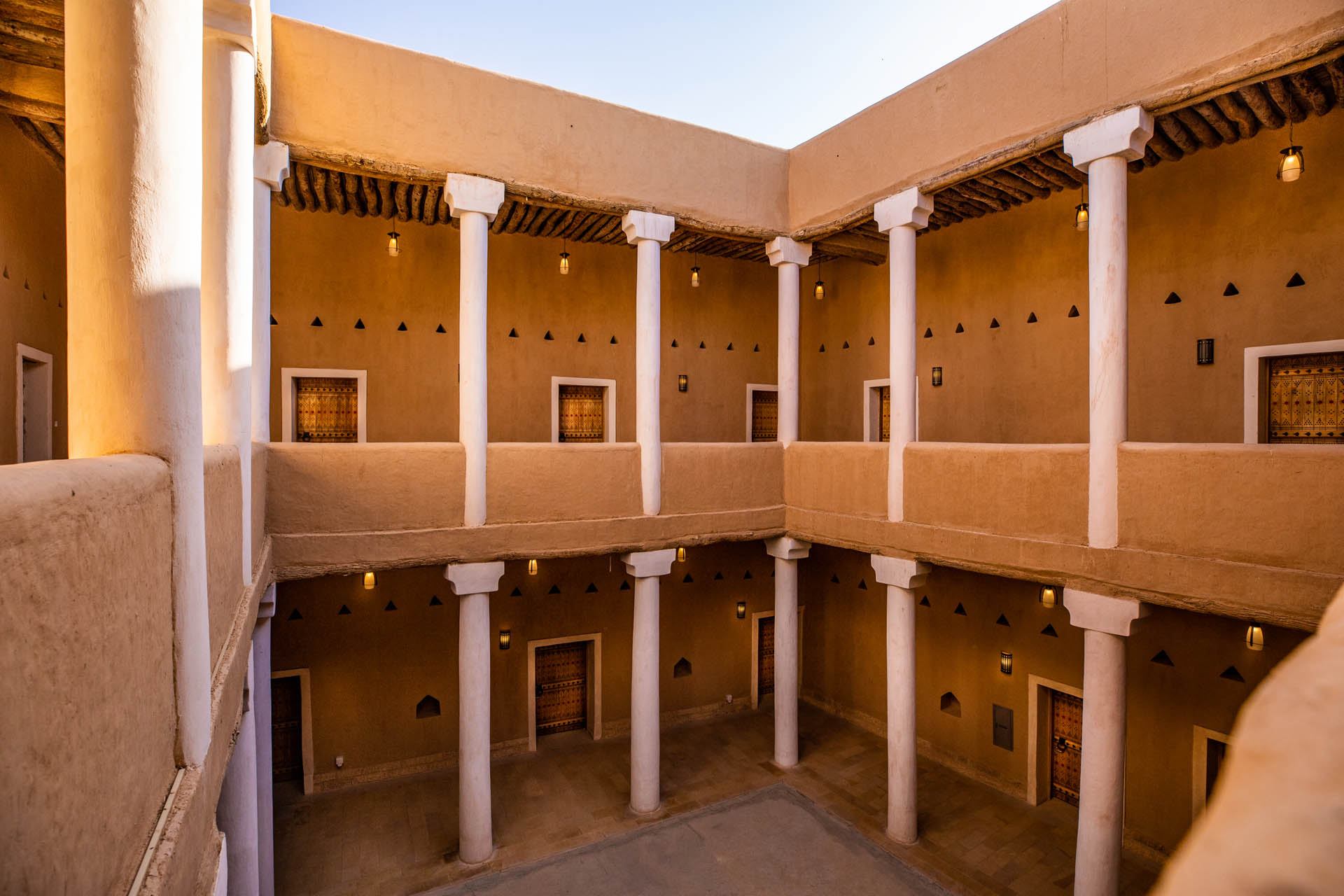 While visitors can walk around the palace and its adjacent mosques and religious schools, the scars of the Ottoman wars will remain visible. "We are trying to carefully conserve the area of the site that has been untouched since 1818, by consolidating the ruins without any reconstruction," says Pesaresi. "This area represents an essential piece of the history of At-Turaif as a witness to the heroic defence of the city during the time of the first Saudi state."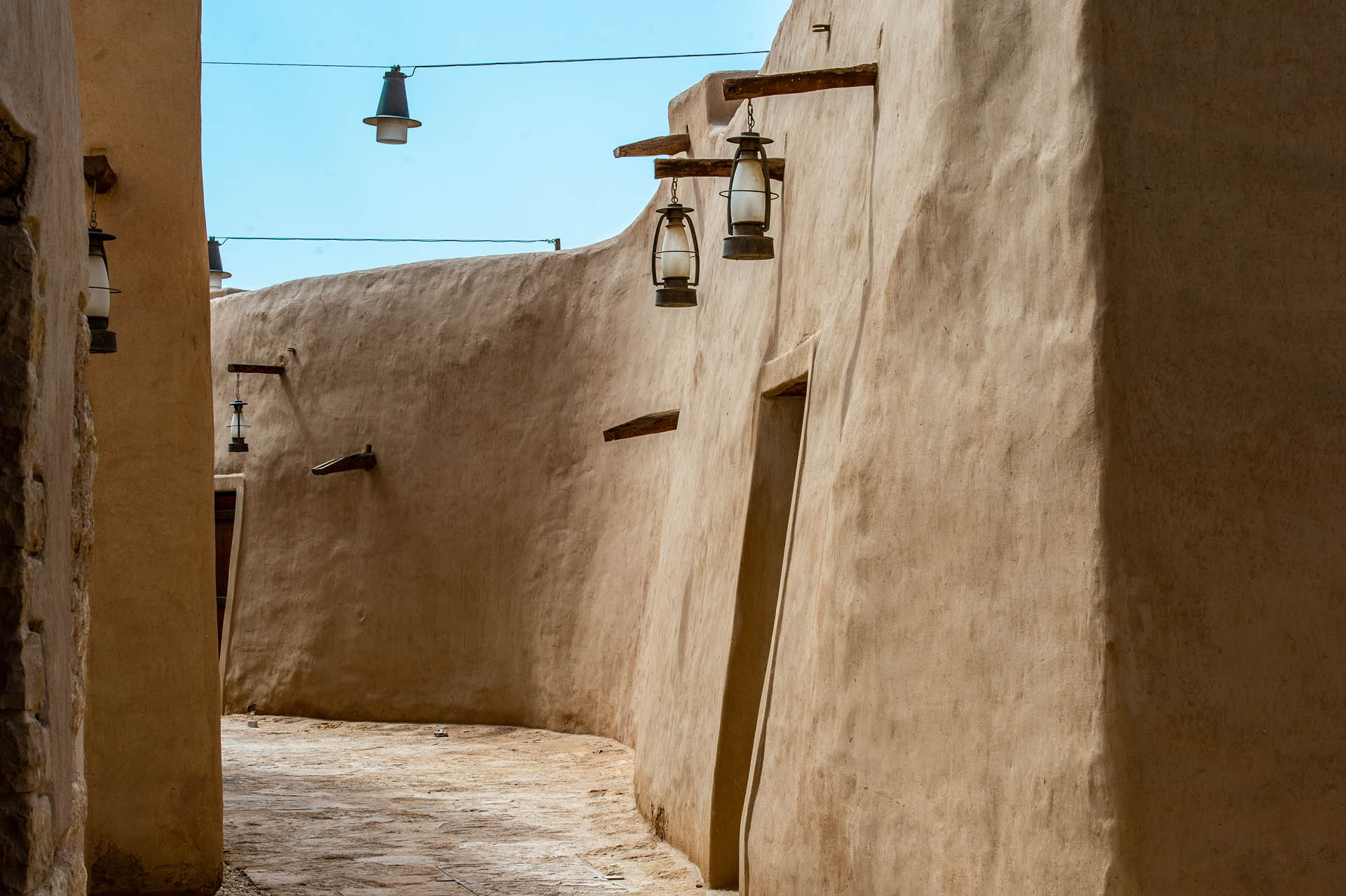 Adobe structures like At-Turaif play an important role in conversations around sustainability in architecture. While the material wears more easily than stone and is more susceptible to earthquakes, it allows for natural insulation and makes use of a local and easily accessible material.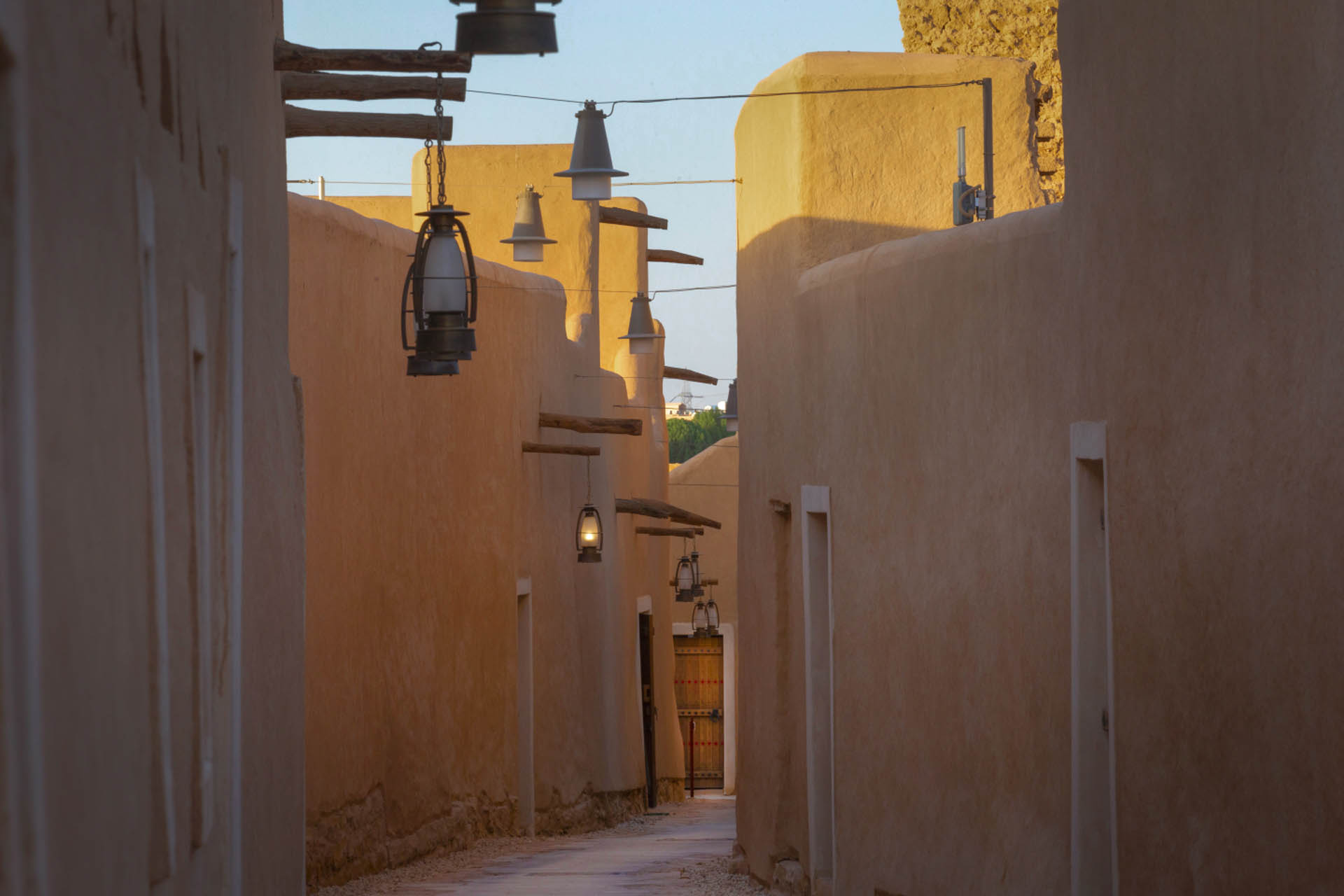 Pesaresi points to the many lessons that contemporary architects can learn from adobe buildings such as At-Turaif. "Traditional Najdi architecture is the expression of a society that has learned over the centuries to harmonise its response to a very harsh climate with cultural and societal requirements," she explains. "Around the world, we see increasing effort from architects to respond to similar needs, both in terms of climate that is changing quickly and dramatically, and in terms of accommodating social and cultural values typical of a specific region and country."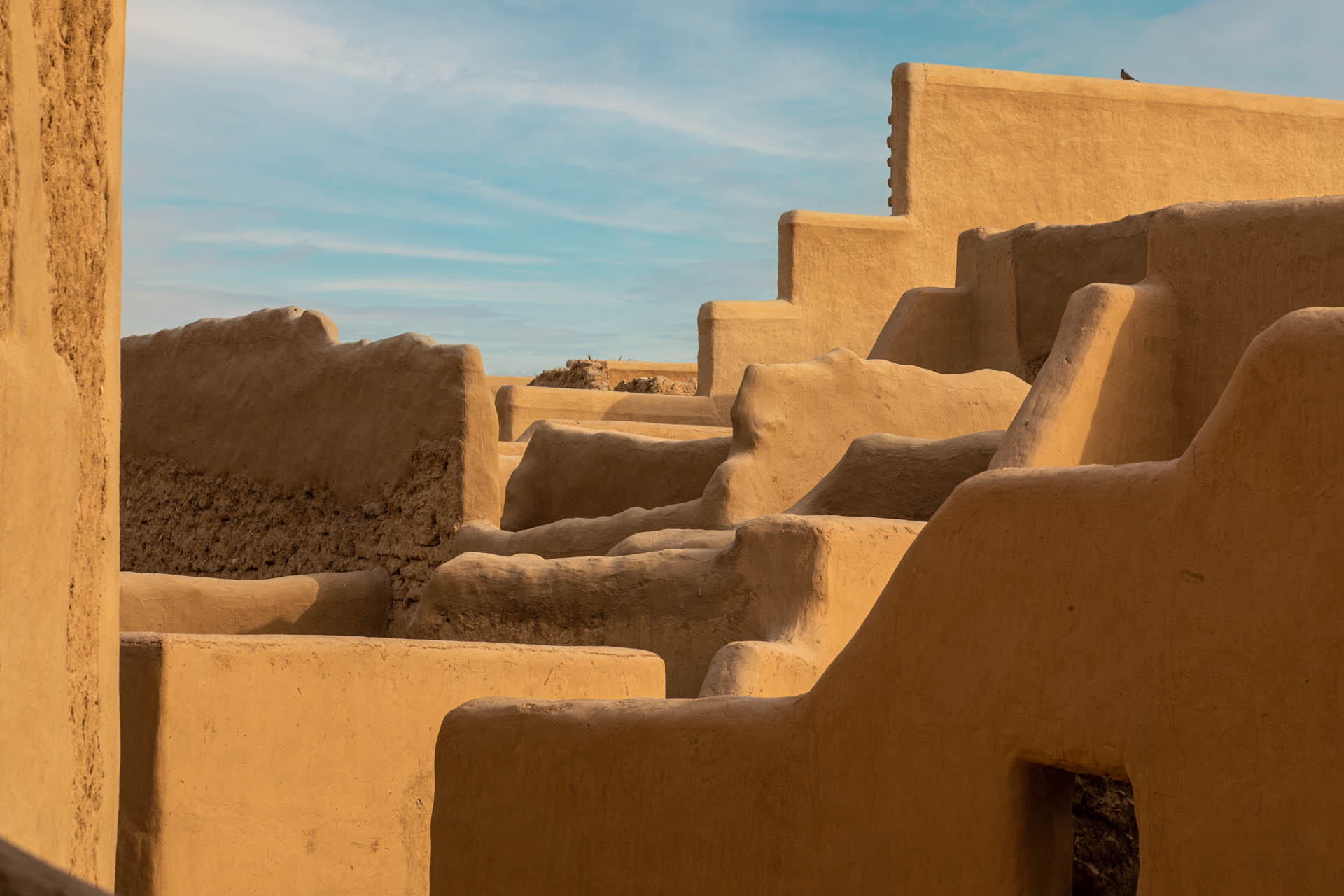 Large, thin walls create narrow winding roads that provide shade from the heat while reflecting the sunlight. The top edges of the fort and palace walls are lined with triangular windows – typical of the Najdi style – which allow for better air circulation as well as protection from outside attacks. 
The restoration of At-Turaif is part of a wider development of the historic town of Diriyah. "The style of architecture and building techniques [at At-Turaif] are being adopted by Diriyah Gate Development Authority (DGDA) throughout the development of Diriyah – including some 180 million mudbricks currently being made by hand – hence ensuring its significance lives on," explains Pesaresi.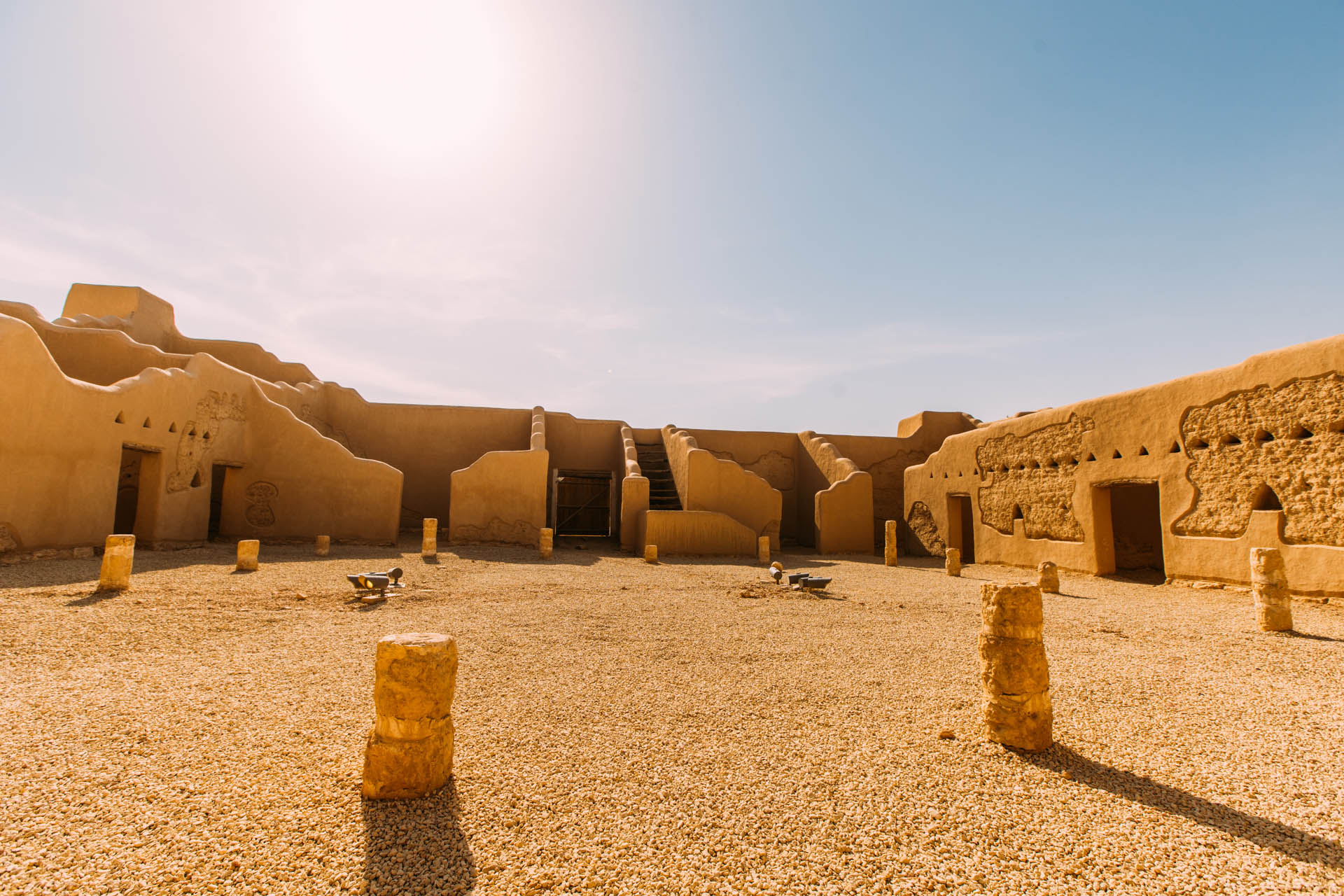 Today, Diriyah is being transformed into one of Saudi's main tourism destinations. The Burjaili Terrace, adjacent to At-Turaif, opened on the same week with Michelin-starred restaurants and Takya, a fine-dining experience for Saudi food. 
For Pesaresi and her team, At-Turaif can serve as a living heritage that continually evolves over time. "It's not simply a copy-paste of the past," she says, "but a regeneration of the Najdi style and techniques to bring it into contemporary life."