When you're surrounded by change, the memory of a place can be a useful way to think about the future, says Fatima Al Doukhi, a young architect based in Riyadh. "Our memories are associated with places and buildings, but our memory of a place loses accuracy," she tells identity. "These remembered forms can serve as architectural typologies for the future."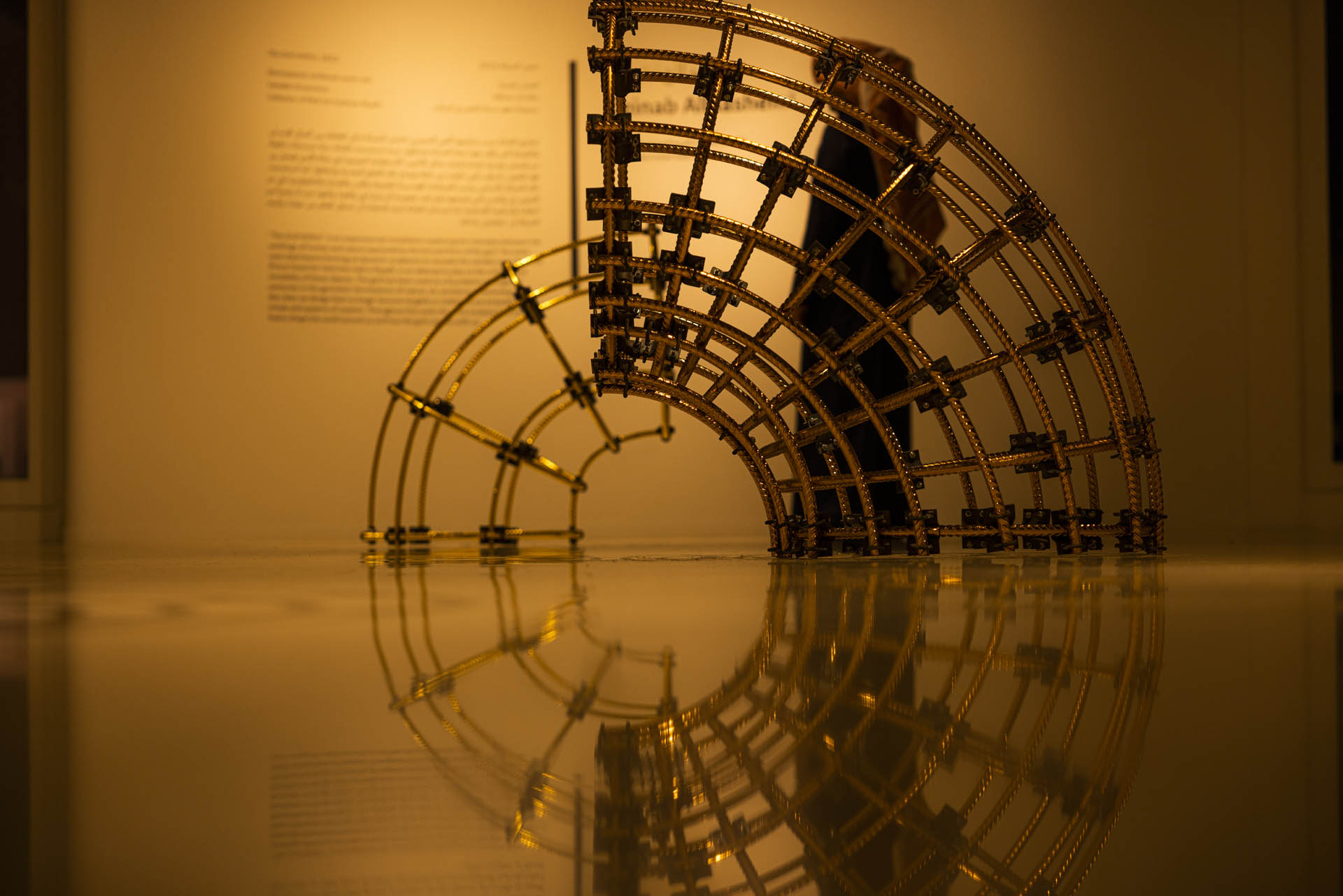 Al Doukhi is among a new generation of artists and designers from Saudi Arabia who are exploring how the Kingdom's rapid transformations are impacting memory – whether collective or individual – and society. Their work was unveiled at Misk Art Week, a week-long celebration of art and design organised by the Misk Art Institute, a non-profit arts centre in Riyadh.  
To express her ideas, Al Doukhi created models for futuristic buildings based on her memory of historic or iconic places in the Kingdom. Among these was a wave-like structure based on a one-minute sketch from memory of the Tuwaiq Palace, a modern architectural landmark in Riyadh. Al Doukhi developed this work during a three-month artistic residency at Misk.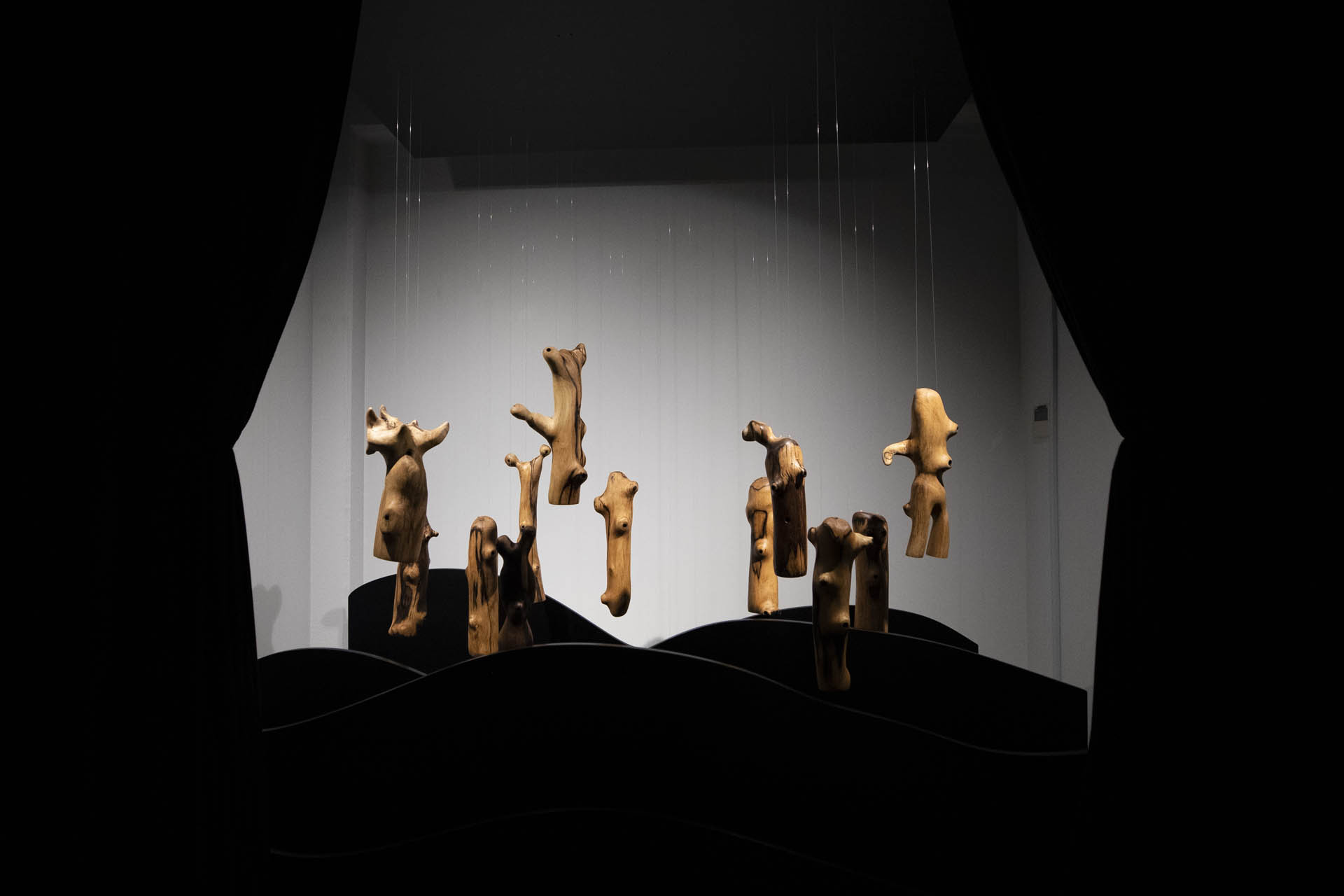 This year, the residency programme focused on the intersections of art and design, by inviting nine designers and one writer. "There is an interesting conversation going on in Saudi Arabia and the regional scene where art intersects with design," says Nawaf Alharbi, Misk's Director of Strategy and Development. "We don't have a lot of university arts education in Saudi, so a lot of people with an interest in the arts study design instead."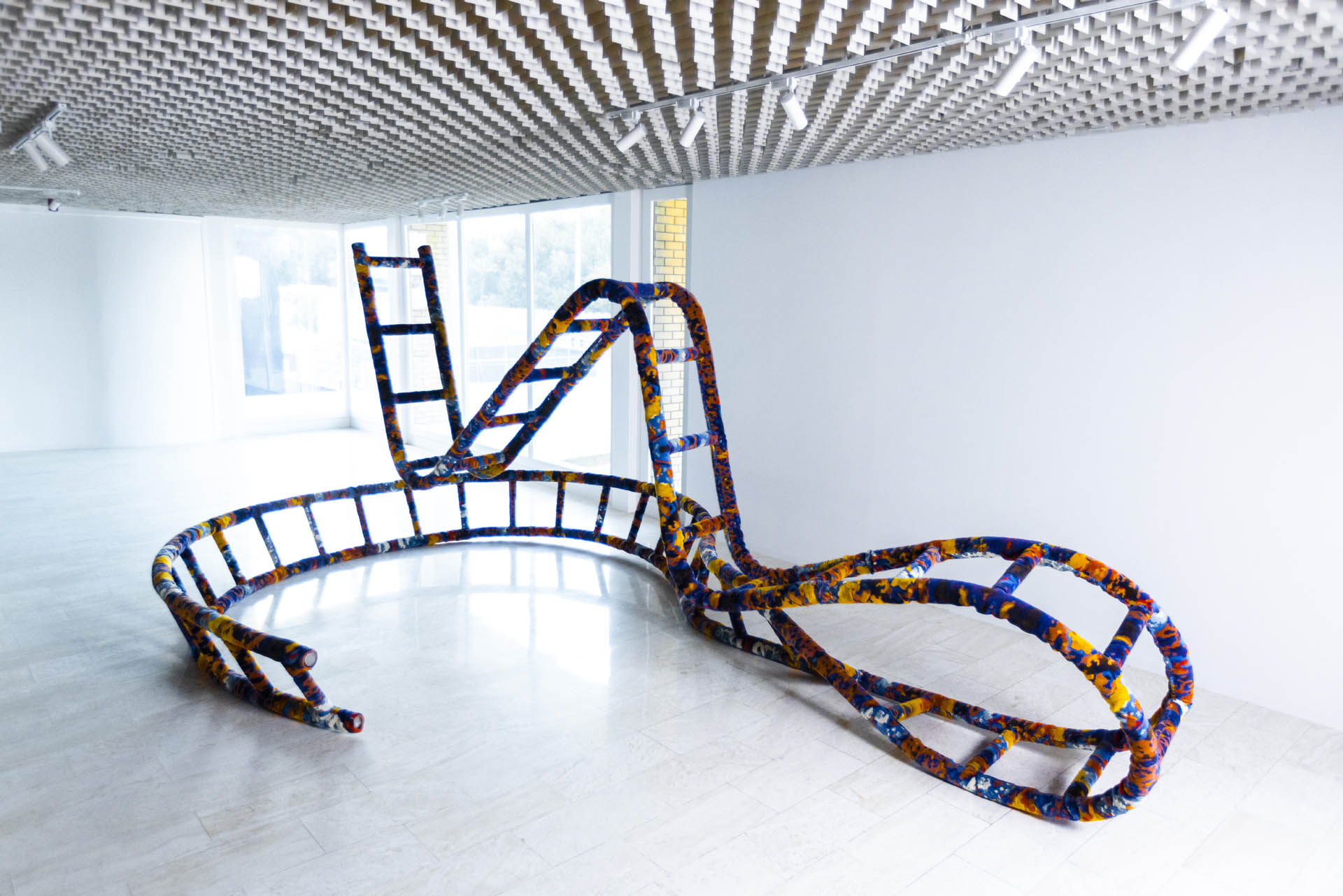 Other residents explored questions around the built environment and sustainability. Lighting designer Abeer AlRabiah created a chandelier from reclaimed wood that had been used for moulding concrete. "The sculptural light highlights the evanescence of memory," she explains. Ghassan Omair, in turn, created a puppet show from discarded wood that he'd collected from the streets of Riyadh. "Trees have memories encoded in their genes. Seedlings learn how to deal with drought and disease," he says. "But in my neighbourhood, they keep cutting down trees."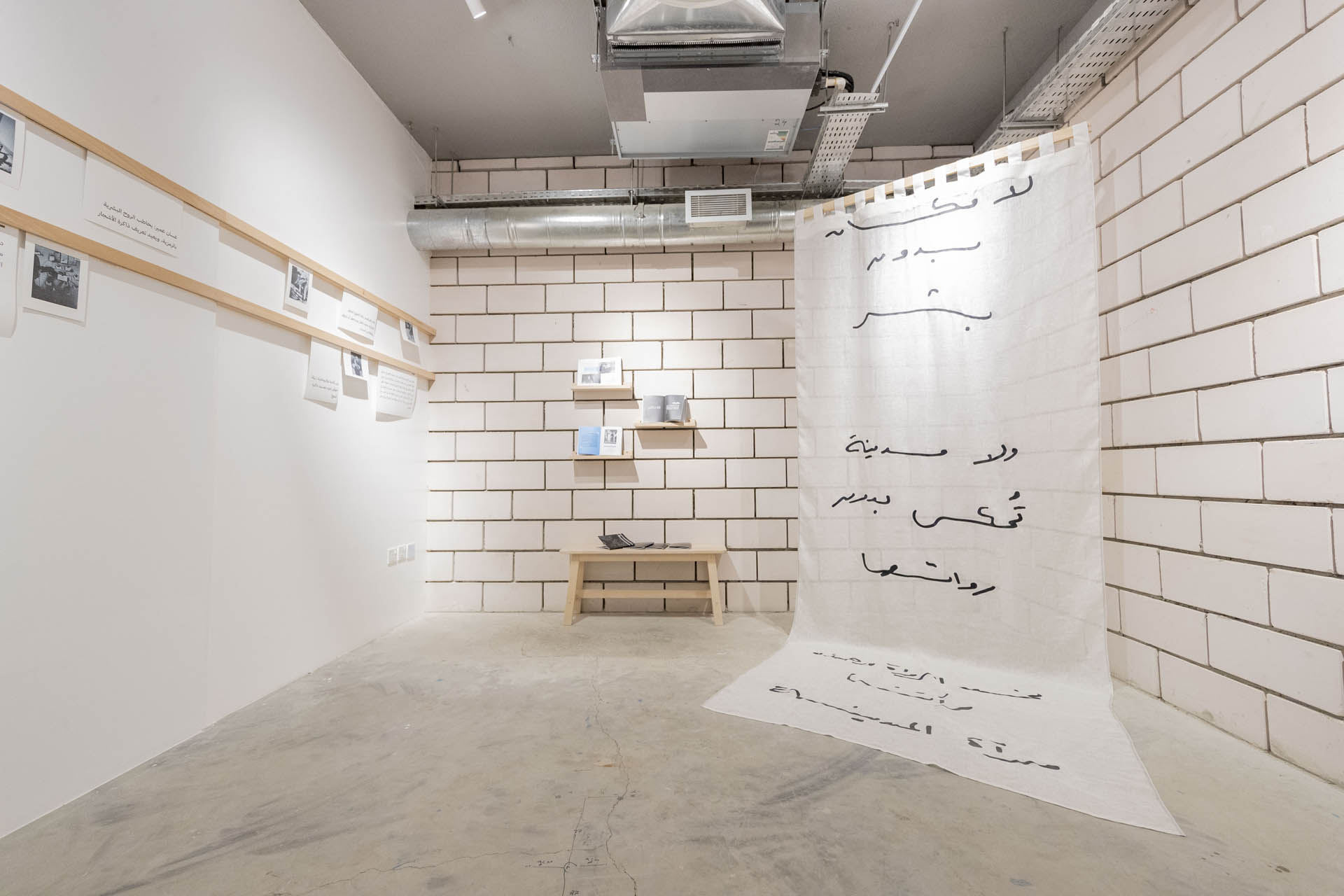 At Misk Art Week's 'Azeema' exhibition, 10 artists from the GCC reflected on the Arab tradition of hospitality – known colloquially as the azeema or invitation – in light of the rapid changes taking place in the region. "The exhibition explores the dynamics of collective memory by examining different components, memories and ideologies in and around the azeema phenomenon," says Basma Alshathry, Acting Curatorial Director at Misk Art Institute. Additionally, Saudi artist Filwa Nazer's labour-intensive collages bring together children's books from the 1970s and '80s, with family photographs and textual references to patriarchy and conservatism.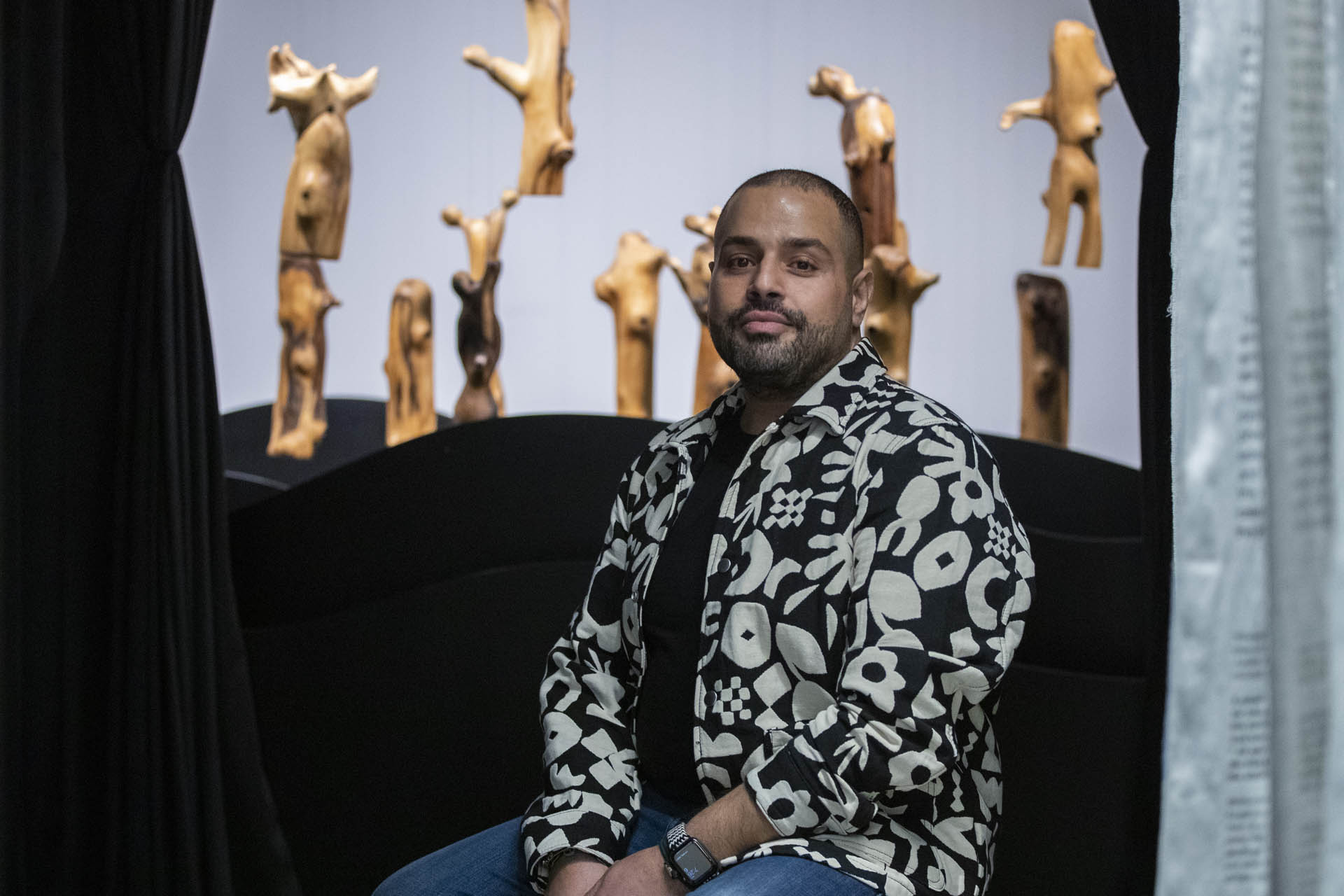 Recipients of the Misk Art Grant, an annual programme which supports mid-career and emerging artists, also unveiled their new works with installations exploring modernity and the vernacular. Juri Al Fadhel, an architect by training, explores the social implications of rapid urban changes in Saudi Arabia. Her minimalist piece, 'Bait Shaar' (2022), is a slate of black epoxy that has been partially covered by a thin layer of mud-dyed fabric. Light pierces through a tear in the resin to comment on the built environment in Saudi Arabia, while the fabric references the collective tent weaving of Bedouin women.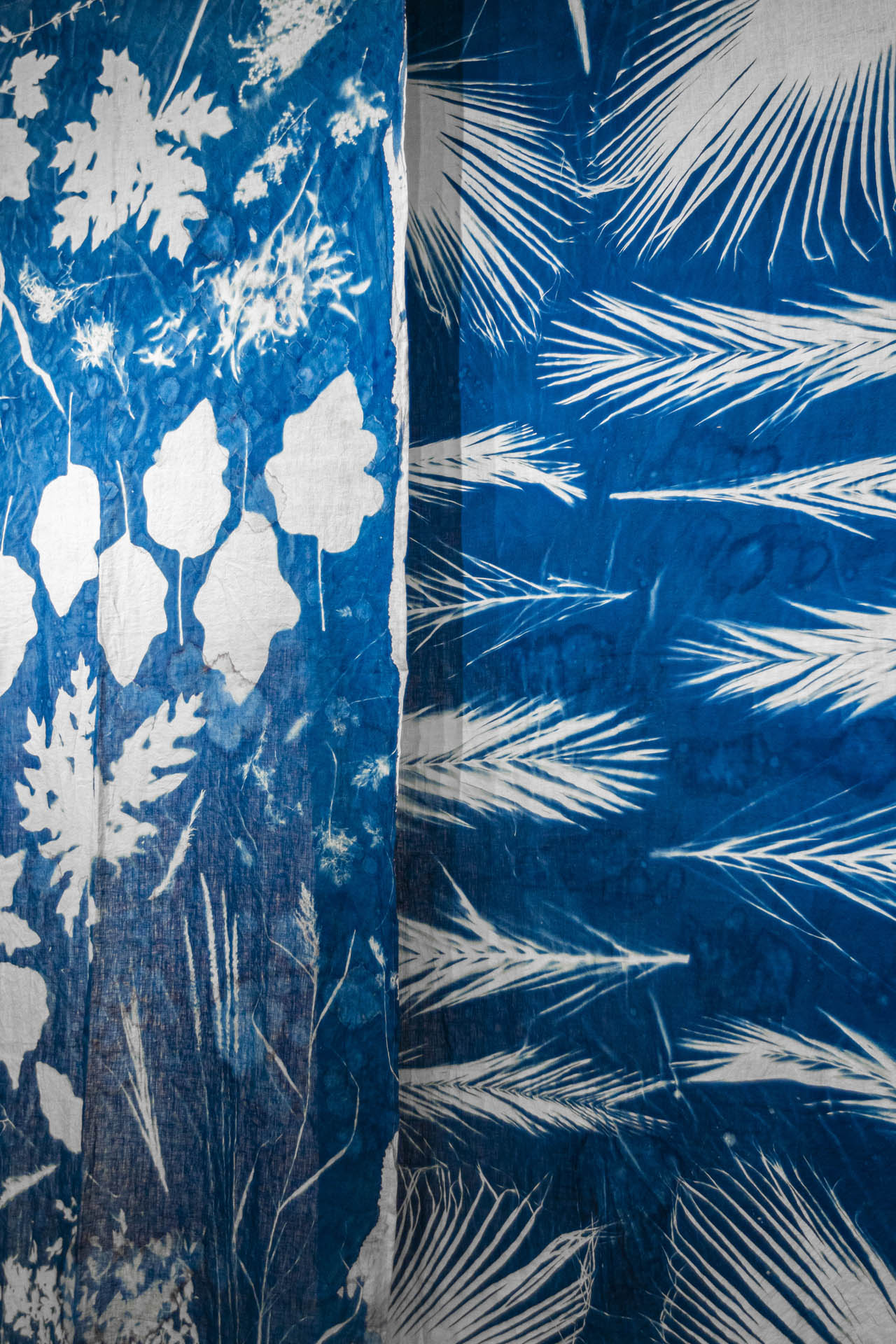 London-based Saudi artist Abdel Mohsen Al Binali's series of works explores oral folklore traditions and their connections to nature. "There was a lot of storytelling in my family when I was growing up. Women played an important role as purveyors of this tradition," he says. Among the works in the series is 'Maternal Metamorphosis' (2022), a small hut made of dried reed and twigs, with an audio recording of 10 people telling their household's version of the same story. "The primitive structure alludes to the ancient roots of oral folklore, while also gesturing to its ever-changing nature. The recordings rotate through a speaker while holding a common thread between them," he explains. 
Outside, the platform's Art and Design market provided free booths to over 80 designers and artists via an open call. Abdul Rahman Al Sirri, an architect by training, presented his posters of iconic buildings from Riyadh's architectural history, documenting the city's changes from 1924 to the present day. "I wanted to showcase some of the hidden architectural gems we have in Riyadh, explain their stories, and how they play an integral role in the history of the city in a simple artistic way," he says.