When asked to reflect on an artistic career spanning five decades, Hanefi Yeter remains aloof. "Art expects too much from the artist," he tells identity. "My real answer to this question is hidden in the future."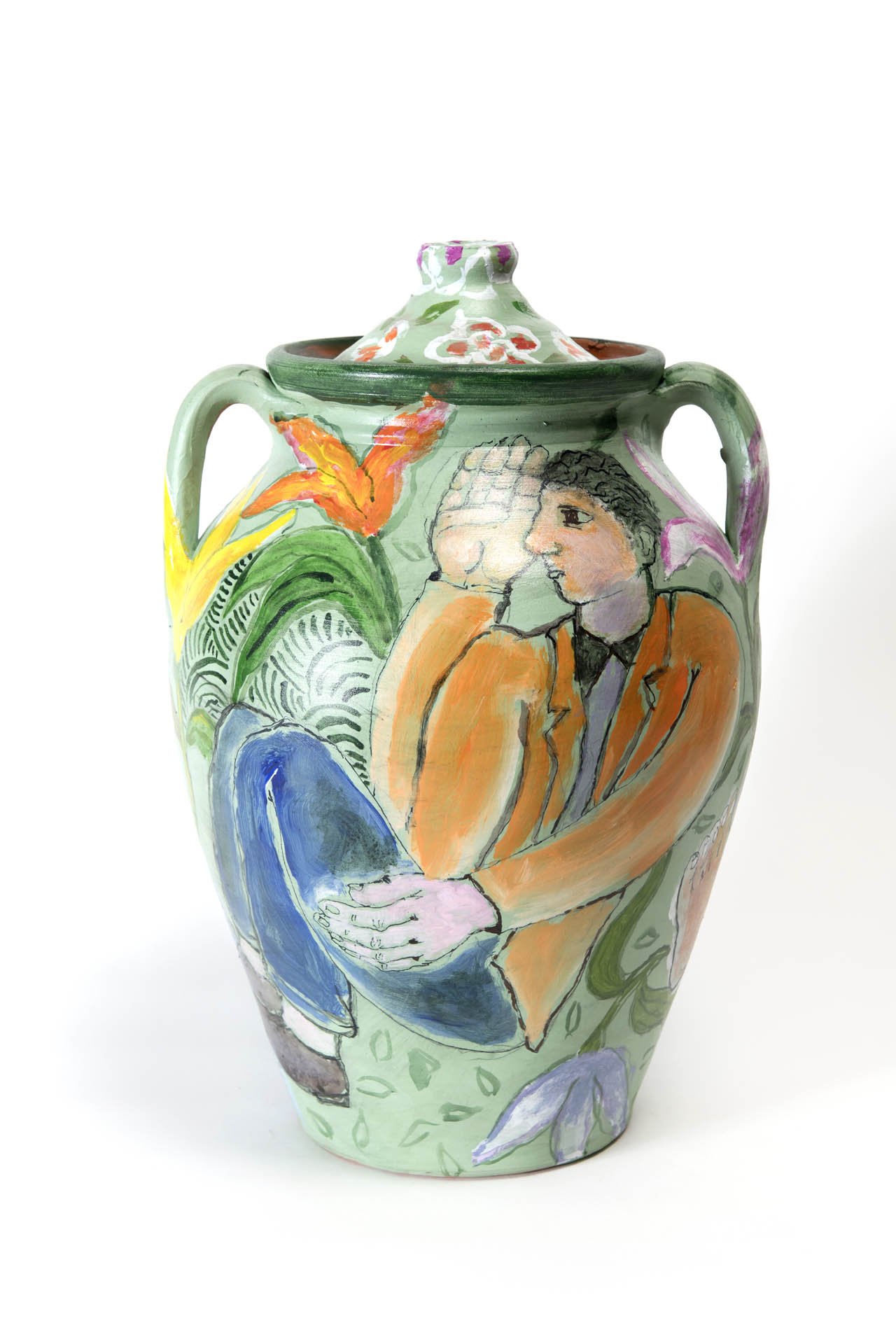 For his latest exhibition at the Anna Laudel gallery in Istanbul, the Turkish artist presents works on canvas and ceramic, which he produced during the pandemic while in social isolation. These highly decorative and lyrical works are replete with celebratory images of nature and human emotions, as well as references to philosophy, mythology and literature.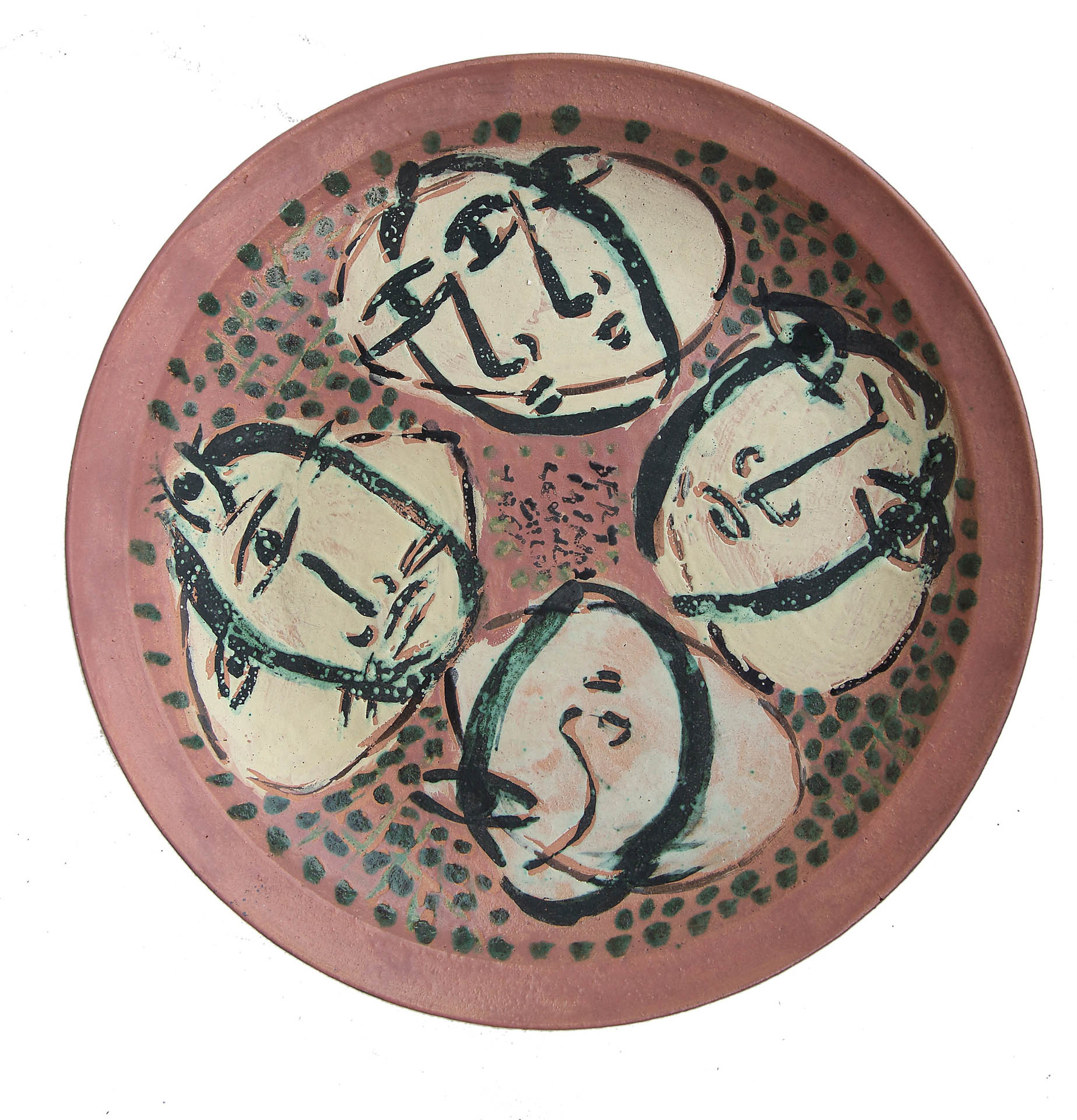 Yet they also express the loneliness that the artist experienced in these testing times. "These fearful, anxious days that spread throughout human life made us more connected to nature as well as to ourselves," he says. As such, he likens the work to a diary. "I tried to note these days in my art so that my paintings can refresh and remind the collective memory when these days are over."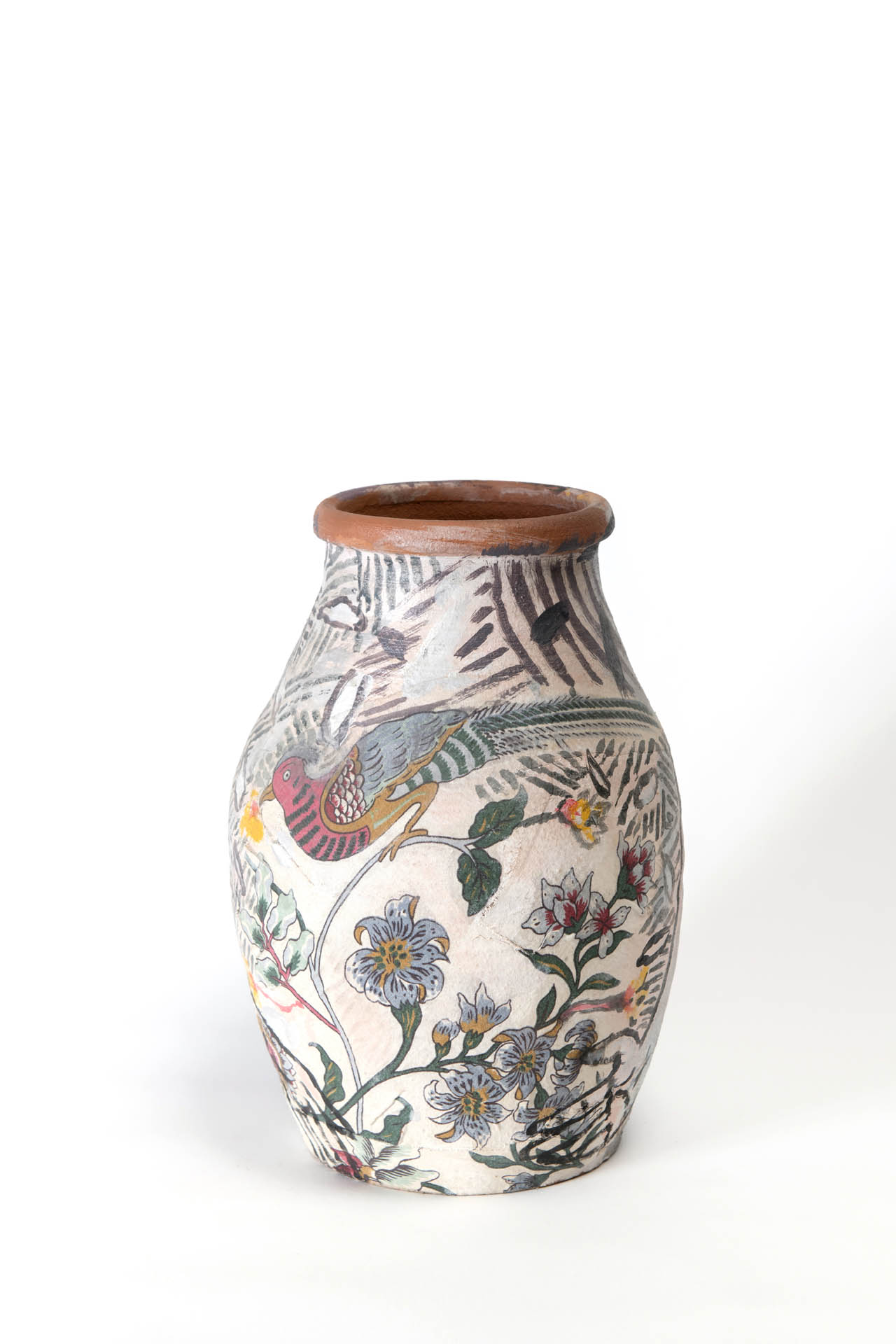 One central theme is the artist's environmental concerns. "I want to raise awareness of the damage done to nature by human beings as a result of the development and changes in life," he says. Nature appears in the form of ornamental fruits, butterflies and tropical plants. Primitive human figures in the painted works appear to celebrate nature's diversity while lamenting its loss.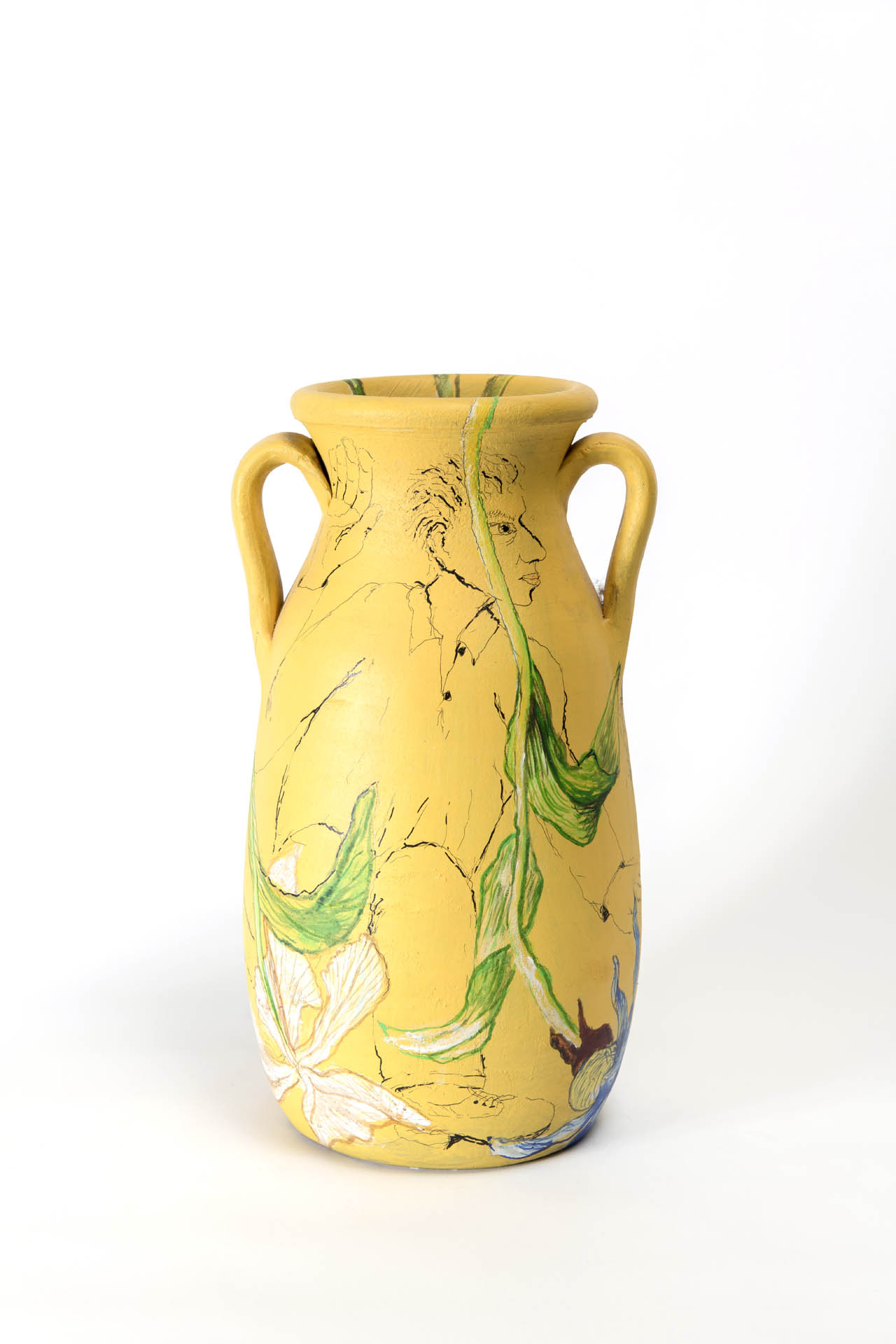 A series of colourful urns and bowls were painted, glazed and fired by the artist. The pottery was hand-picked by the artist from the Ayvalık region in north-western Turkey.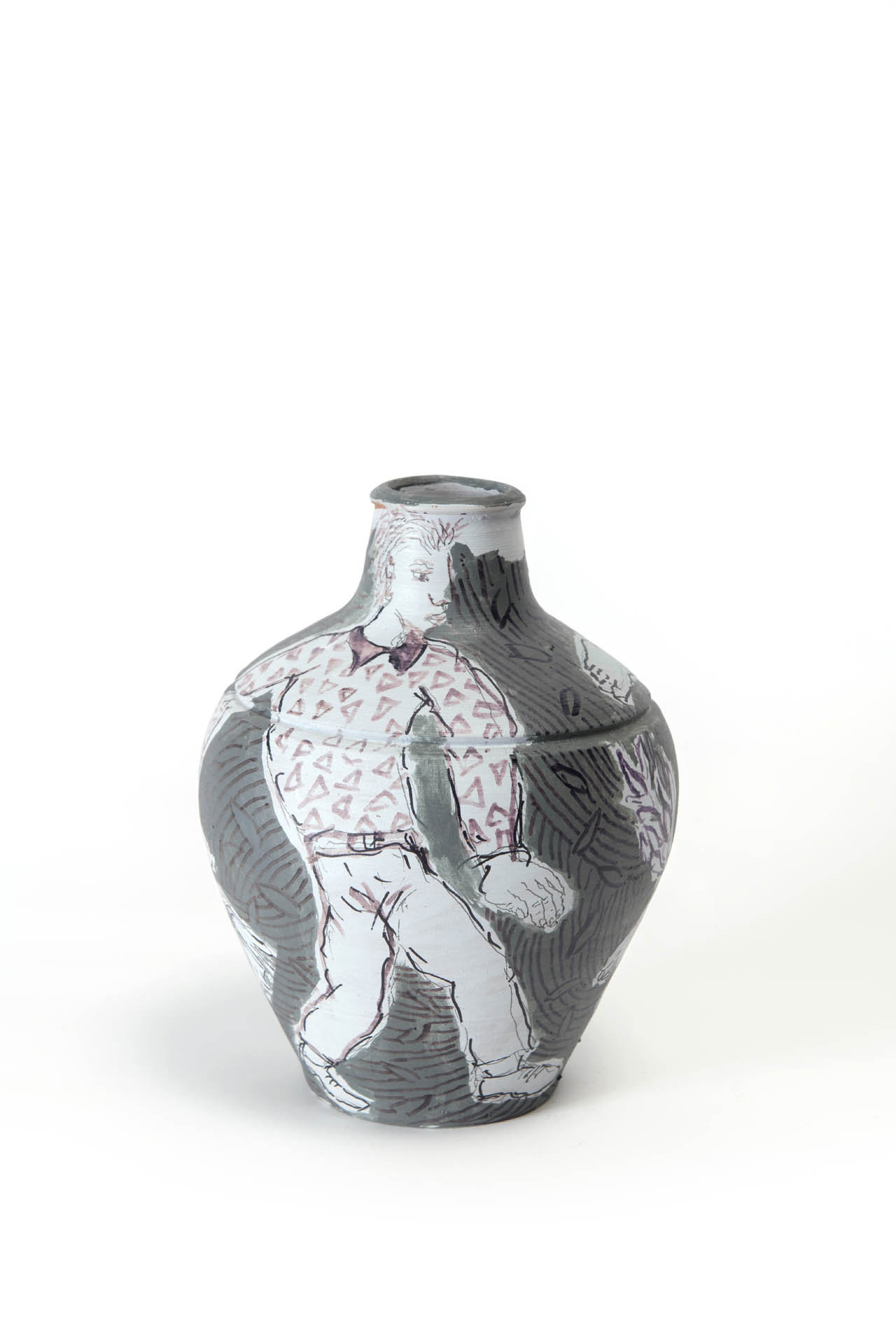 Throughout his career in Germany and in Turkey, Yeter has worked in a range of media, including public murals and sculpture. He maintains that the form and content of an artwork determines the choice of medium. "Different materials, techniques and changing conditions lead me and my works to change. I make a lot of effort in this regard."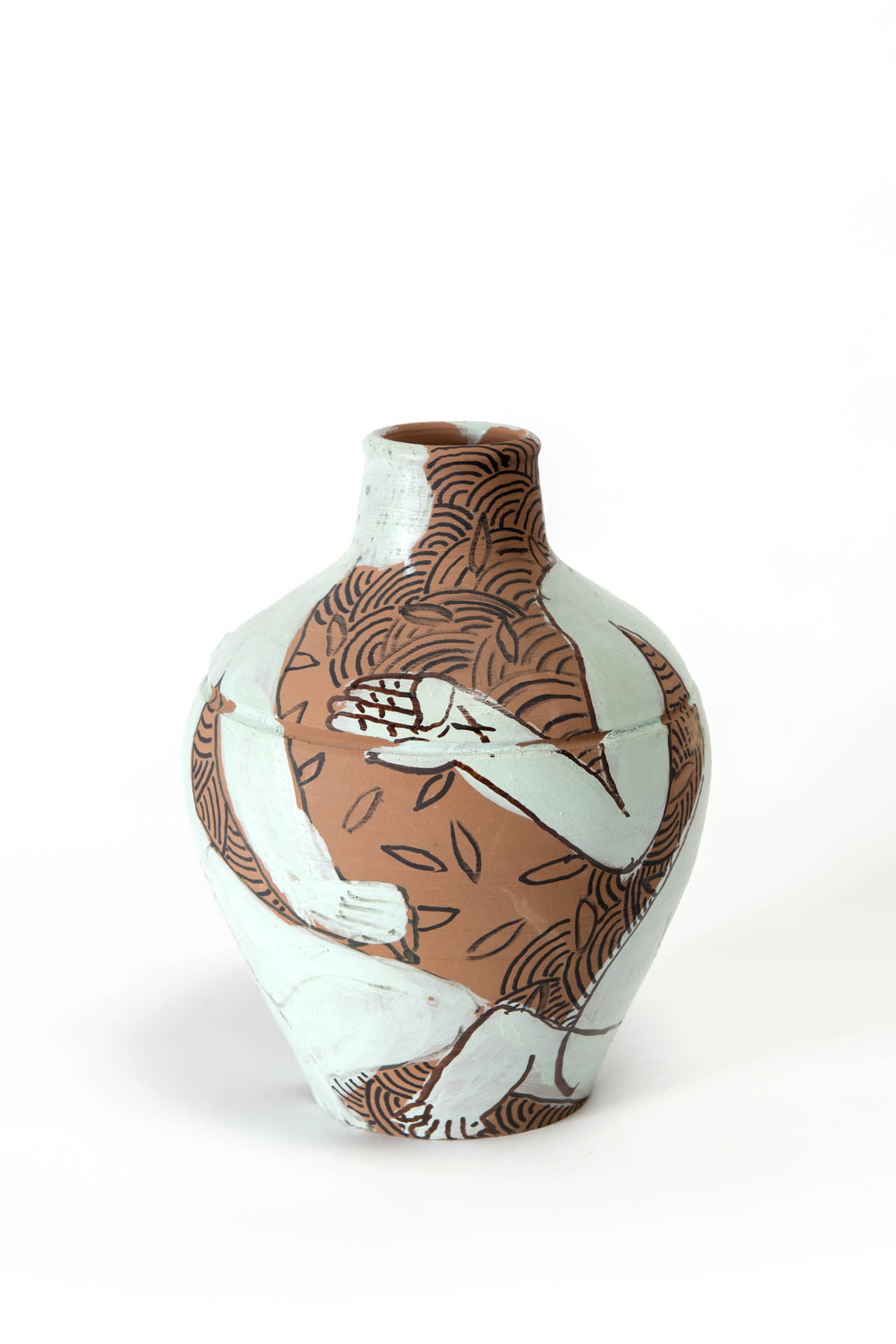 Yet the transition from canvas to clay is not easy, he adds. "The artist needs the knowledge and experience of various types of techniques: from glazing to working with mud and voluminous forms, firing superficial areas," he says. "Working on a voluminous surface requires a different kind of attention and caution; every different form in ceramics requires a great deal of experience and knowledge."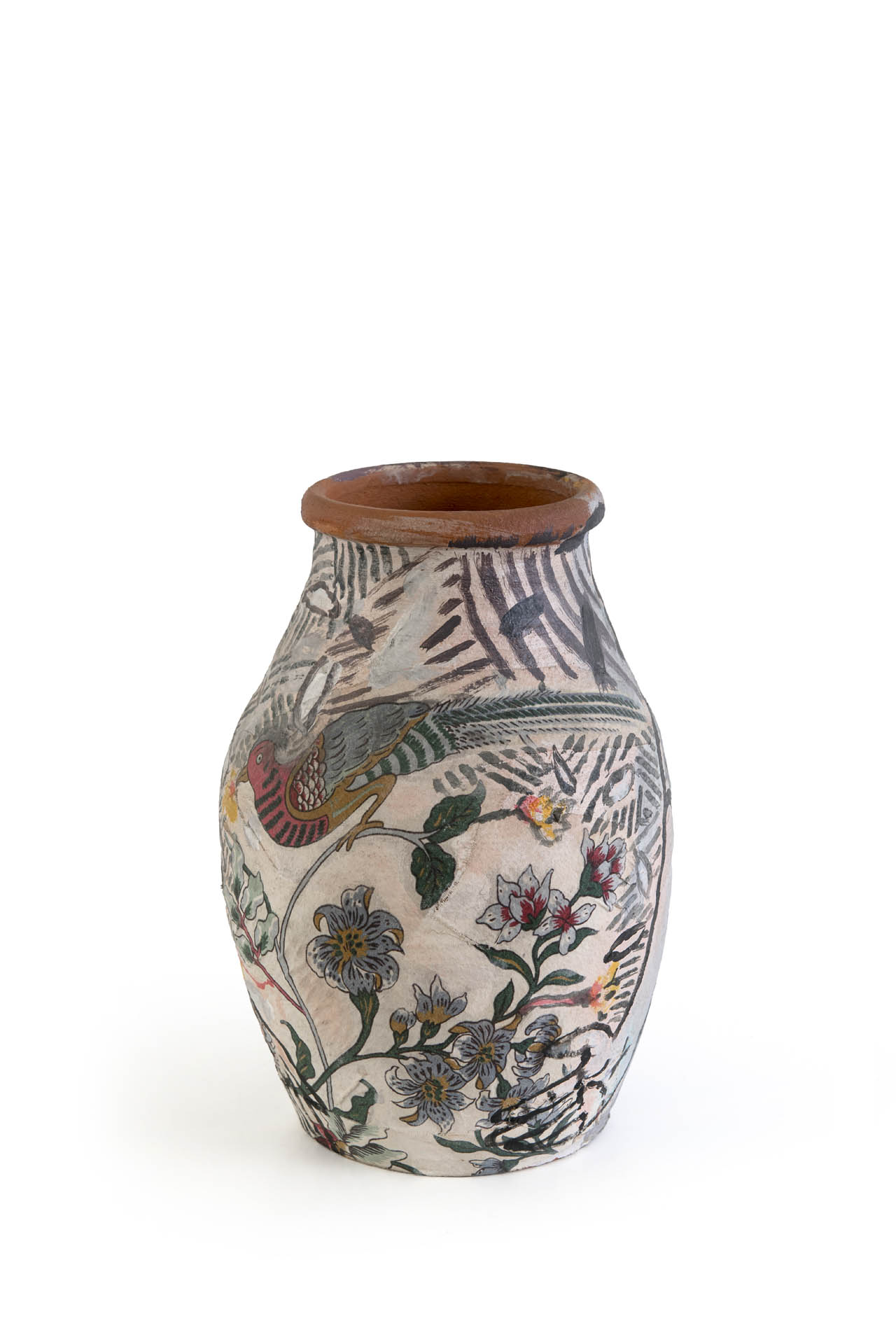 At the heart of his exhibition, 'Vesile', is the lure of the past. The use of ceramics is a nod to the region's ancient earthenware crafts. To this, the artist adds references to ancient Greek philosophy and Islamic poetry. "I try to bring ceramics back to the present just as they brought me back to the past," he says.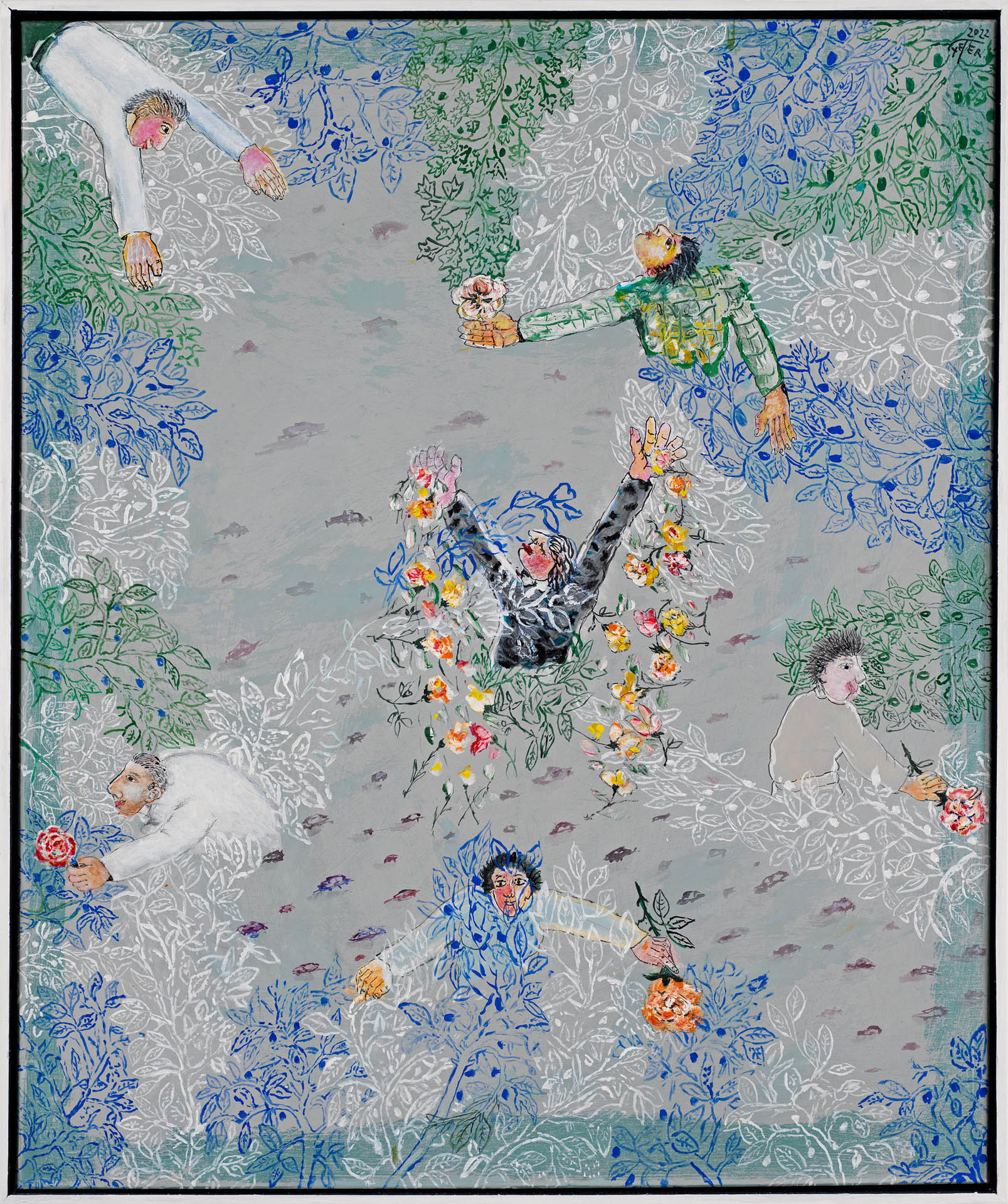 The exhibition, he adds, is inspired by Socrates' dictum – "The unexamined life is not worth living". Verses from the Persian poet Omar Khayyam also appear in the works. "Khayyam's verses from centuries ago are the answer to the problems in today's Turkey," he says.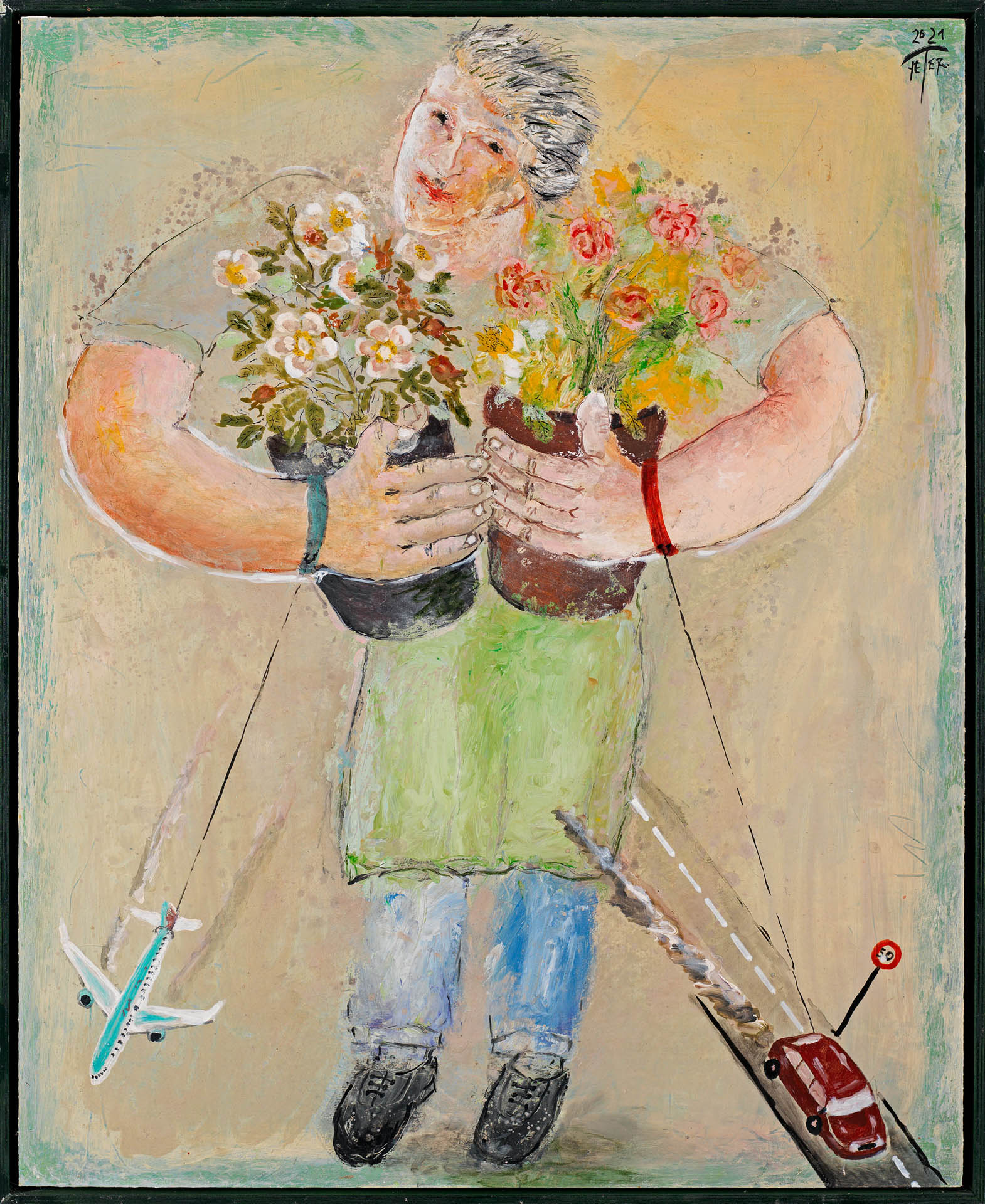 Yeter describes the exhibition as socially engaged: "I hope that the exhibition will lead people to think about issues [around] the environment, relationships, time, love and many human feelings," he says. Yet underlying this is a firm belief in the power of beauty and wonder that is evoked by art. "I want my works to give people a sense of ecstasy," he adds, "to enrich their spiritual world."