The London and Dubai-based interior design firm H2R has designed the space for Dubai's newest luxury private members' club, The 9,  located in the Kempinski Hotel, Mall of the Emirates.
The club caters to indulge a discerning clientele of luxury shoppers and members created by a collaboration between H2R and Majid Al Futtaim. It features a library, complete with a pool table and board games, a suite with a sleeping pod, a cigar room with a humidor and cigar boutique, an open space meeting room overlooking a courtyard, a space for tailoring services by Sartoria by Sergio Nesci, an office space, fitting rooms with personal stylist services and a salon for male grooming and treatments.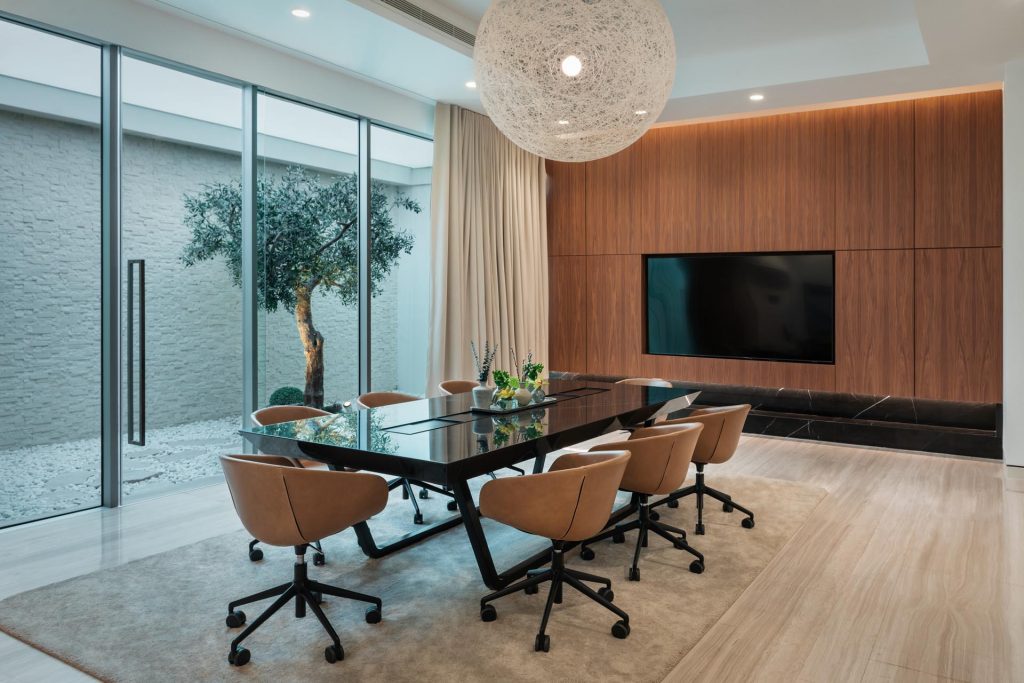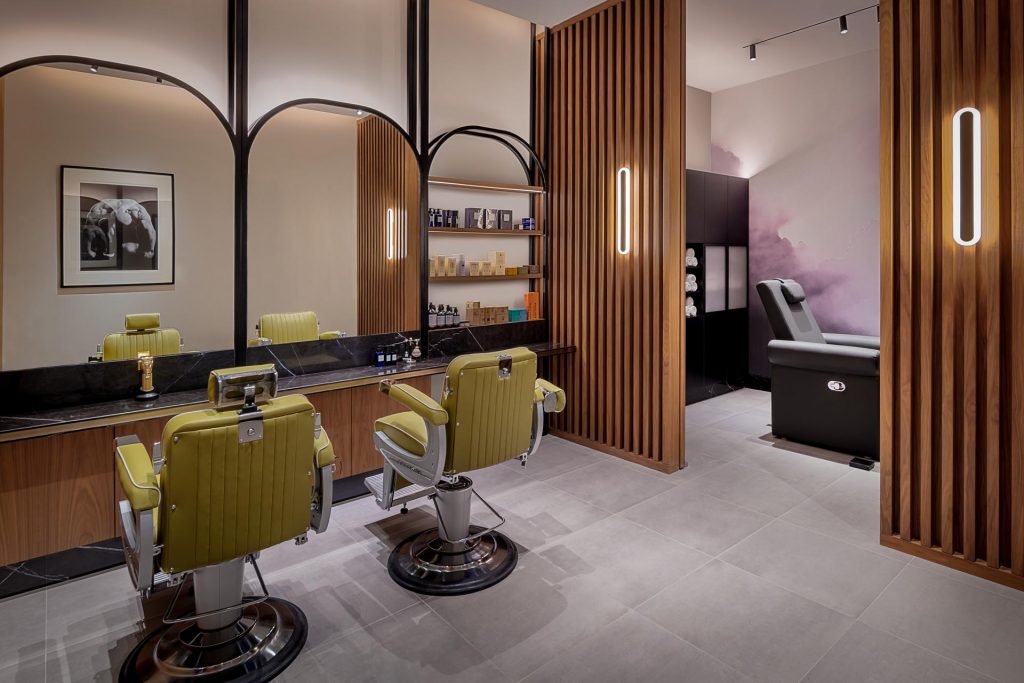 Of The 9, co-founder of H2R Husain Roomi says, "Projects such as The 9 are exactly the type of destination and experience that truly inspires us. Rather than create something seen before, having the chance to create a new destination within the already established one of Mall of Emirates, inspired by the luxury clientele that it will welcome, was a source of great fun for us."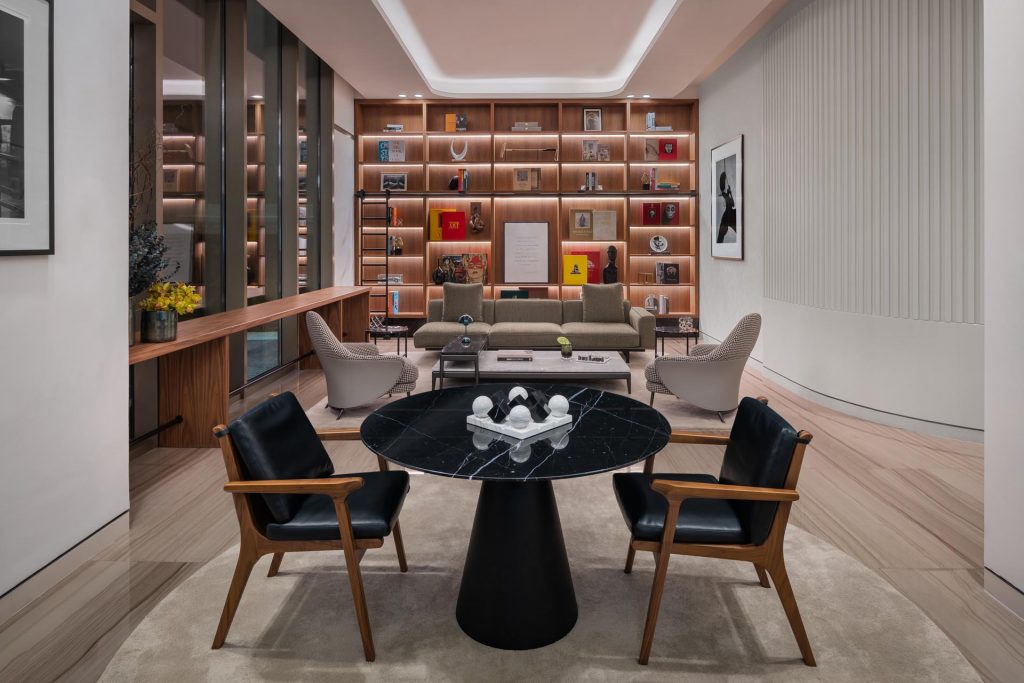 An all-marble entryway and reception area informs the design aesthetic of the club. The space employs a detailed use of custom wallpaper and Italian furniture that is complemented by the marble overlays. Drawing inspiration from the the aesthetic of their refined clientele, the minimalist designs are juxtaposed by key decorative pieces like sports memorabilia and collectables, typographic artwork, yet complemented by monochromatic photography pieces that can be spotted around The 9.
Some of the more bold design choices can be found in the cigar room. A black and white photo of a Cuban woman, captured by German photographer Bastian Linder, poses confidently with a cigar pursed between her lips going casually by her day sets the tone of the room. Commanding, yet casual. It is matched by leather lounge seating with a dimly lit pathway in the middle room leading directly to the bar.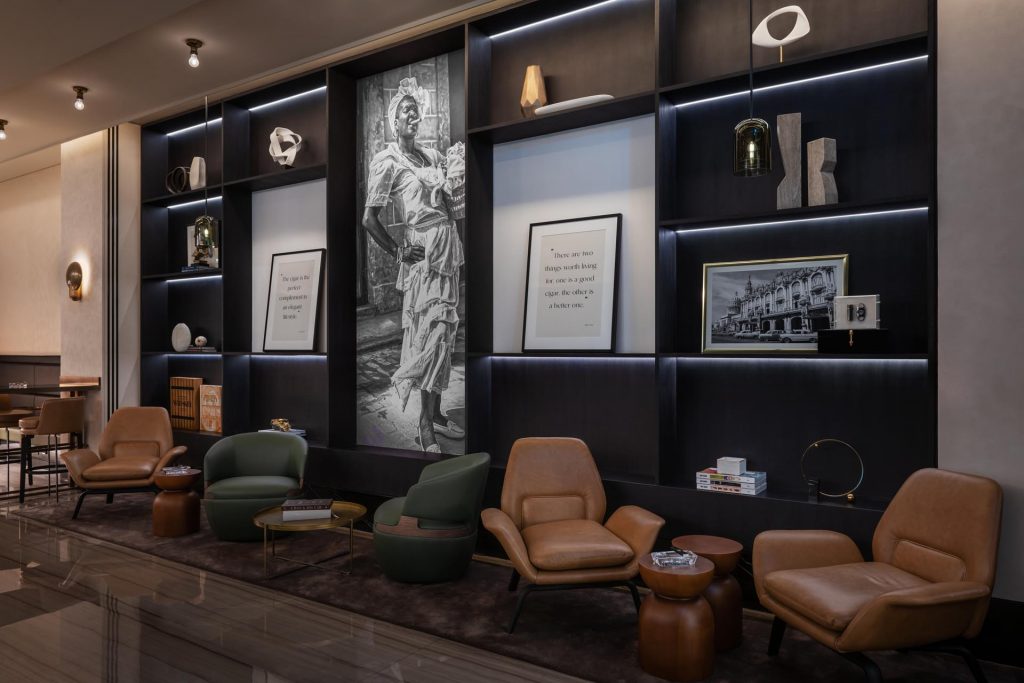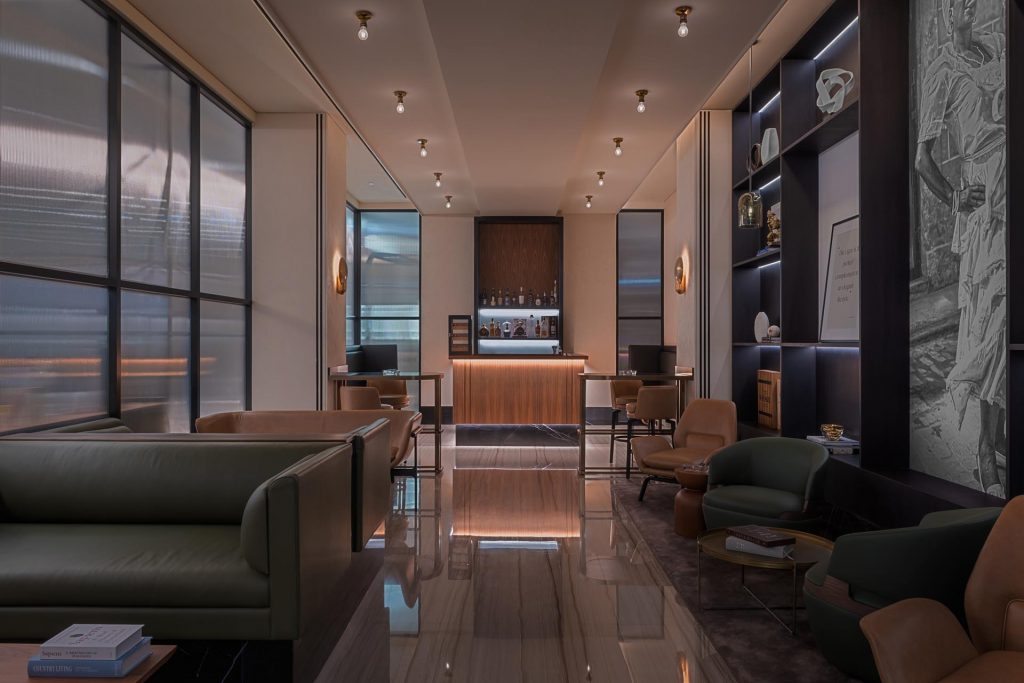 The 9 is located in The Kempinski Hotel, Mall of the Emirates.