The multi-hyphenate Italian architect, designer and artist Gaetano Pesce – whose career of seven decades has seen him have a hand in architecture, town planning, interiors, industrial and exhibition design – created a whimsical yet manifesto-driven set design for Bottega Veneta's Summer 23 sophomore collection as an ode to diversity.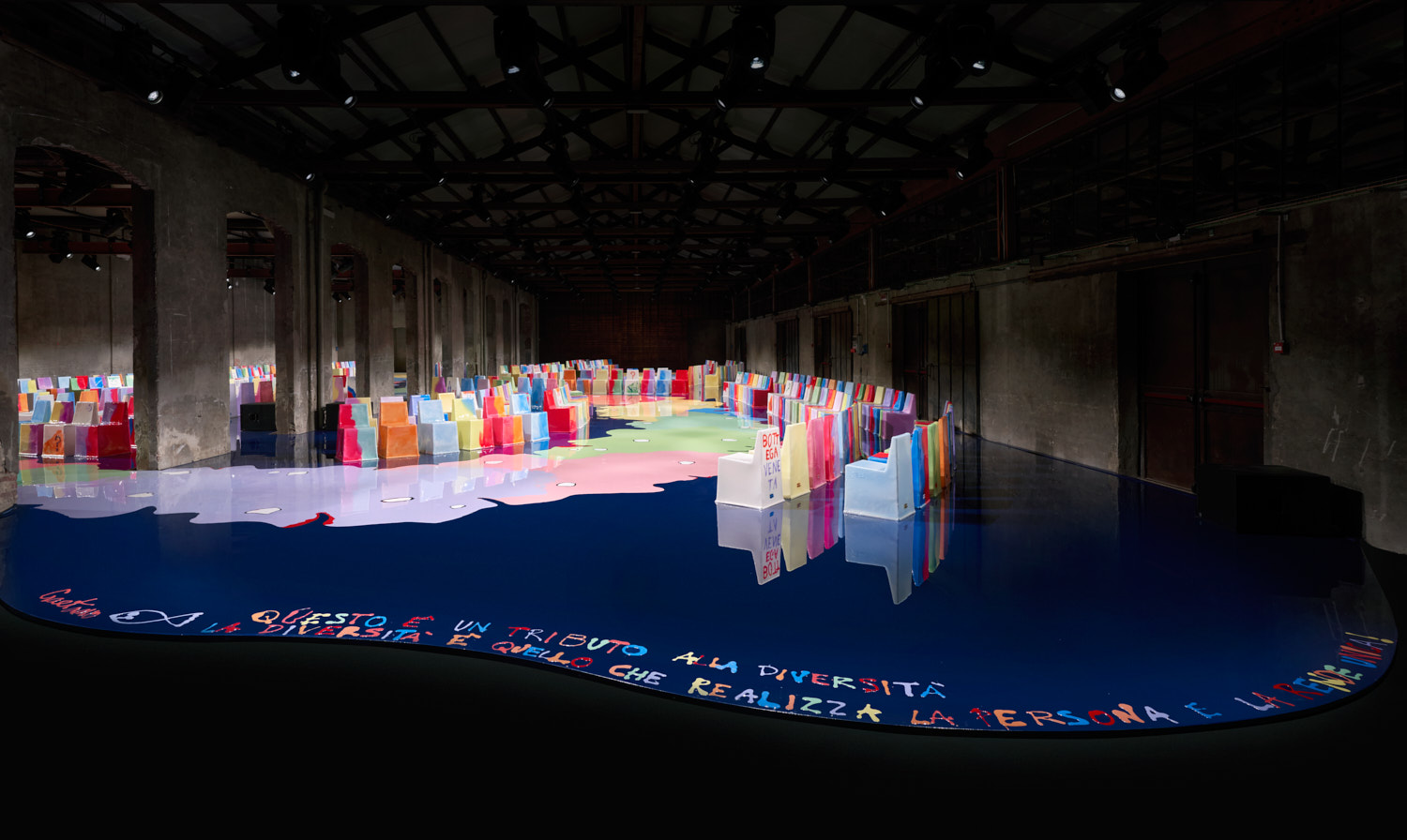 "This space is a tribute to diversity. It is about the human being; we are all different.  We are all different and this is our defining quality – otherwise, we are just a copy. We are all originals, and this is one of the themes of my design," Pesce declared of the design.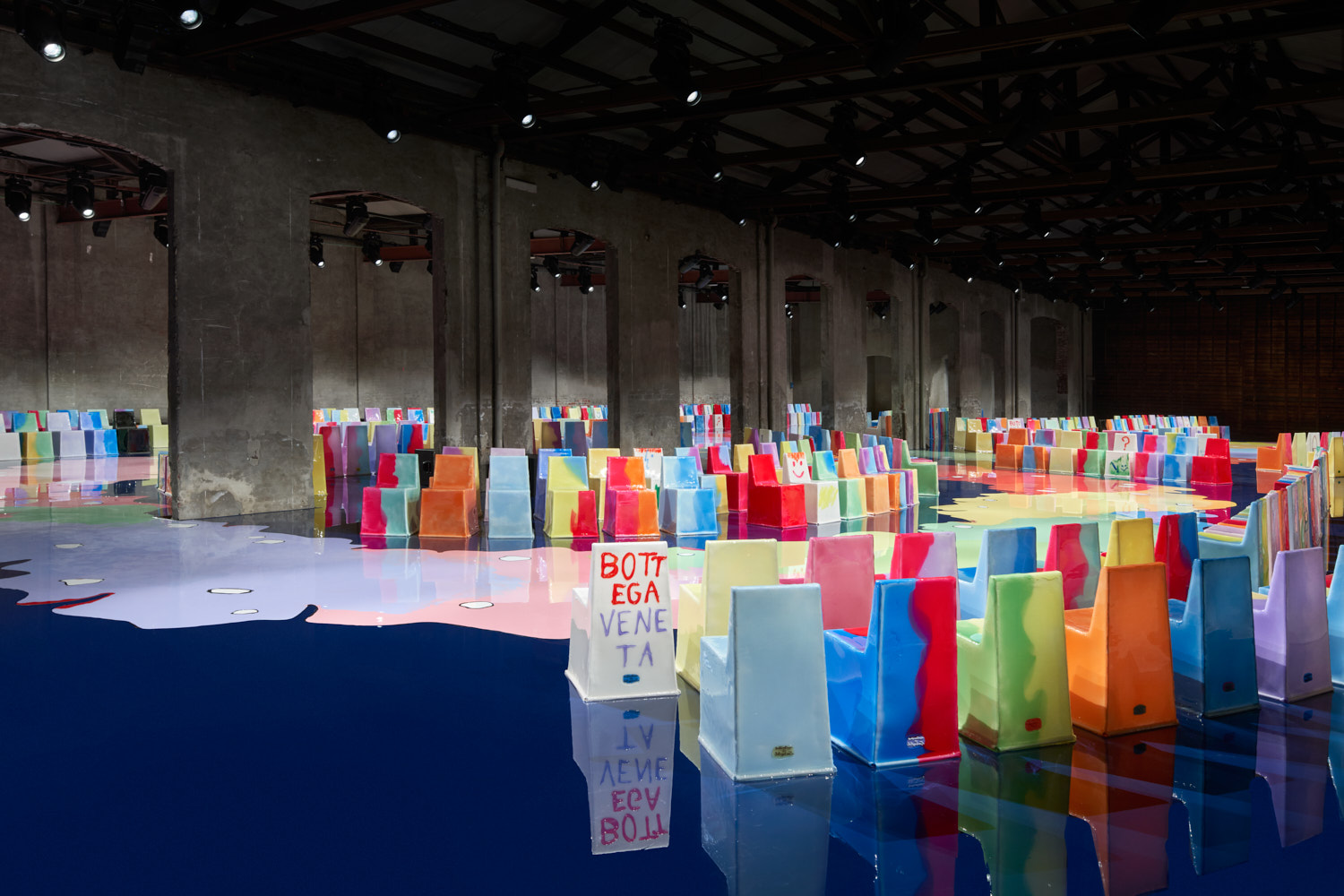 Long known for his humanistic approach to design and architecture, his set for Bottega is an assertion of Pesce's approach, brought to life by a playful landscape that defies repetition and instead creates an entirely unique environment. In what the brand calls 'an unprecedented commission',  creative director Matthew Blazy offered Pesce a blank canvas to work with, on which he realised a vast poured-resin floor in bright, saturated tones as well as 400 individually designed chairs – the first original chair the designer has created for some time.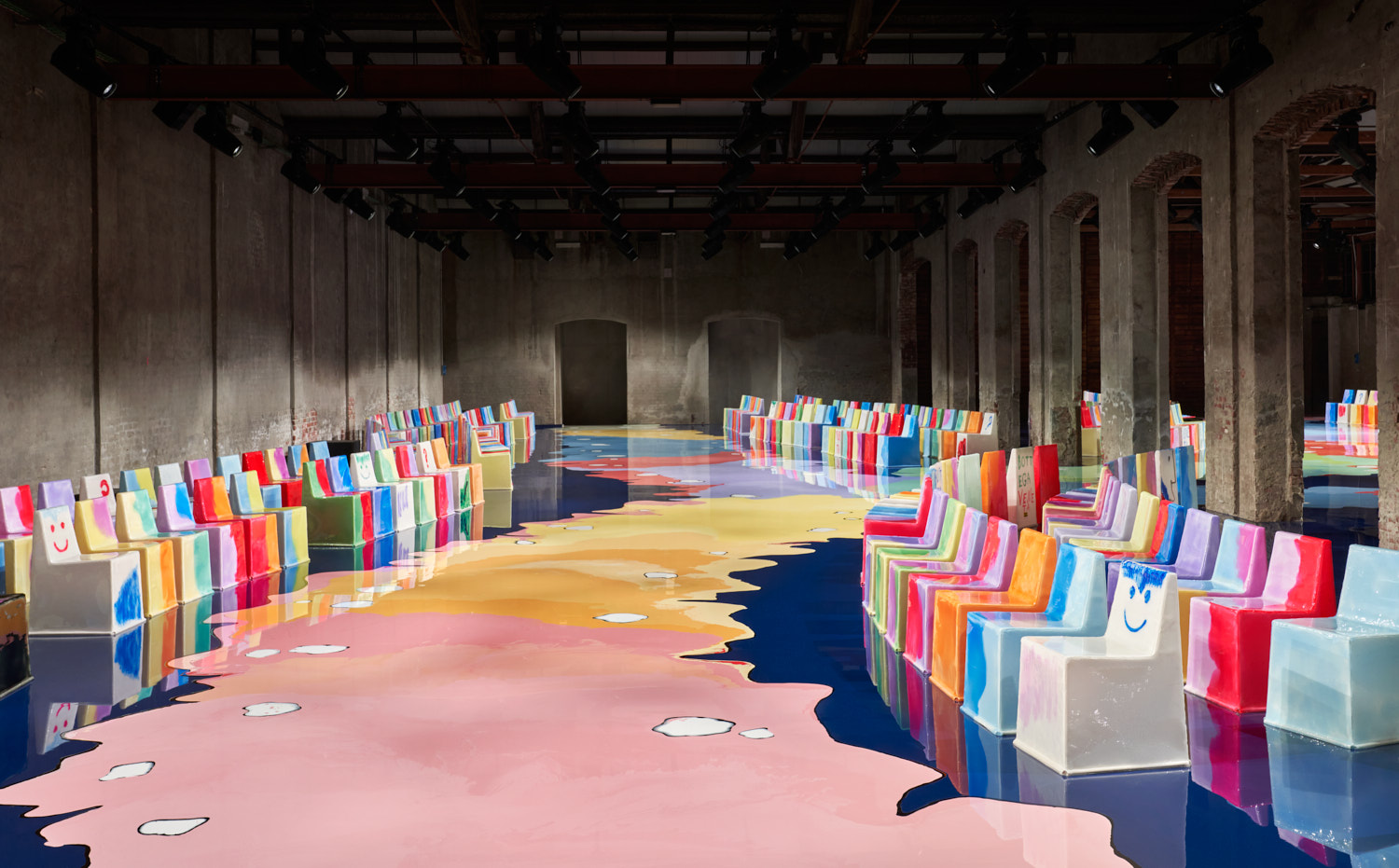 Each unique chair is made from cotton canvas based on traditional toile fabric that was then dipped in coloured resins; some featuring hand drawings of smiling faces. The 400 original pieces will go on to be exhibited at Design Miami and will be available for purchase.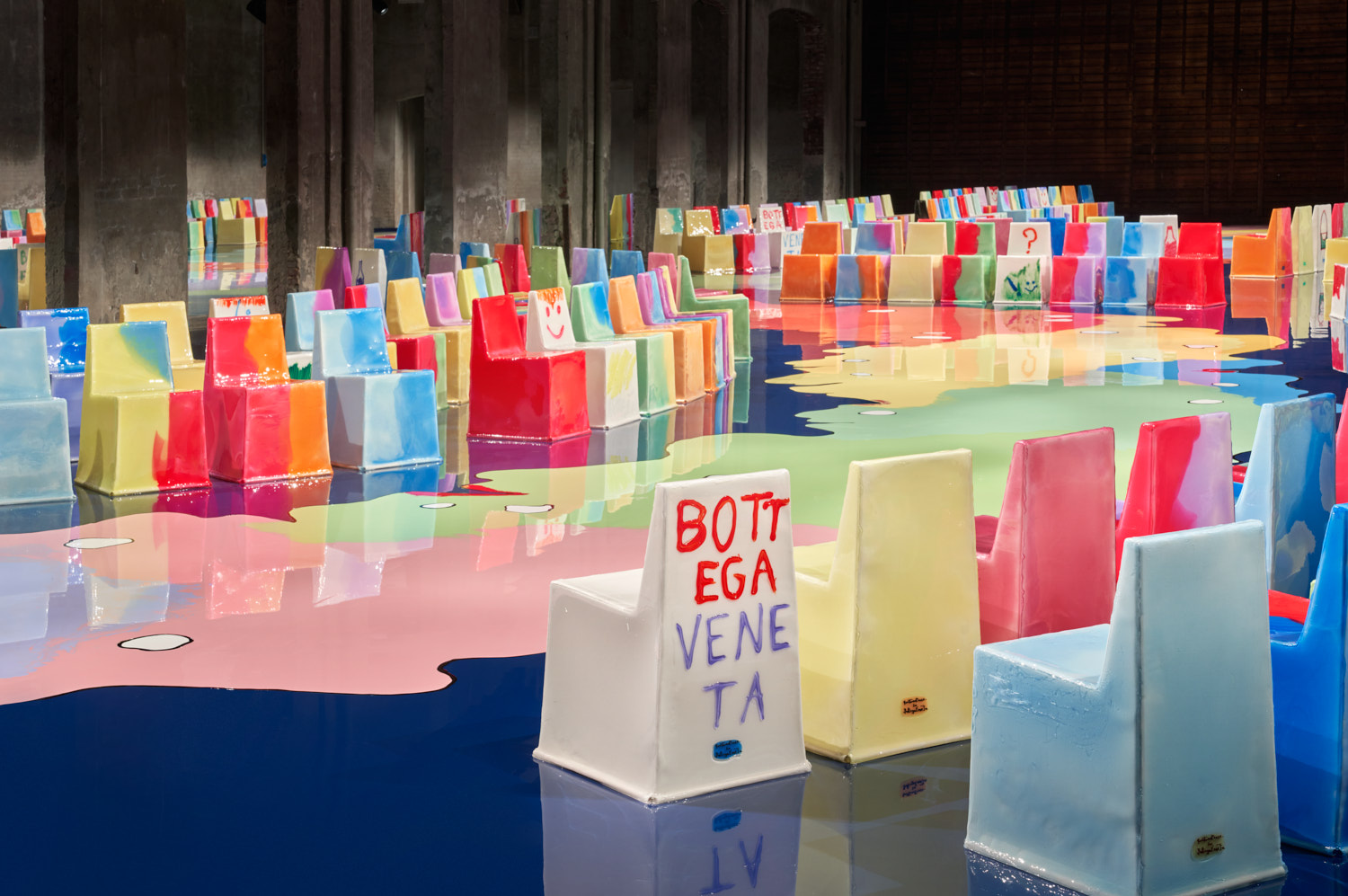 With this set design, Gaetano also questions the cultural production of our time:  "As a designer I make originals, not standardised series', that's the old way – this is the new way," he says, "And this is a fashion company that did a fantastic job in helping me realise such a project.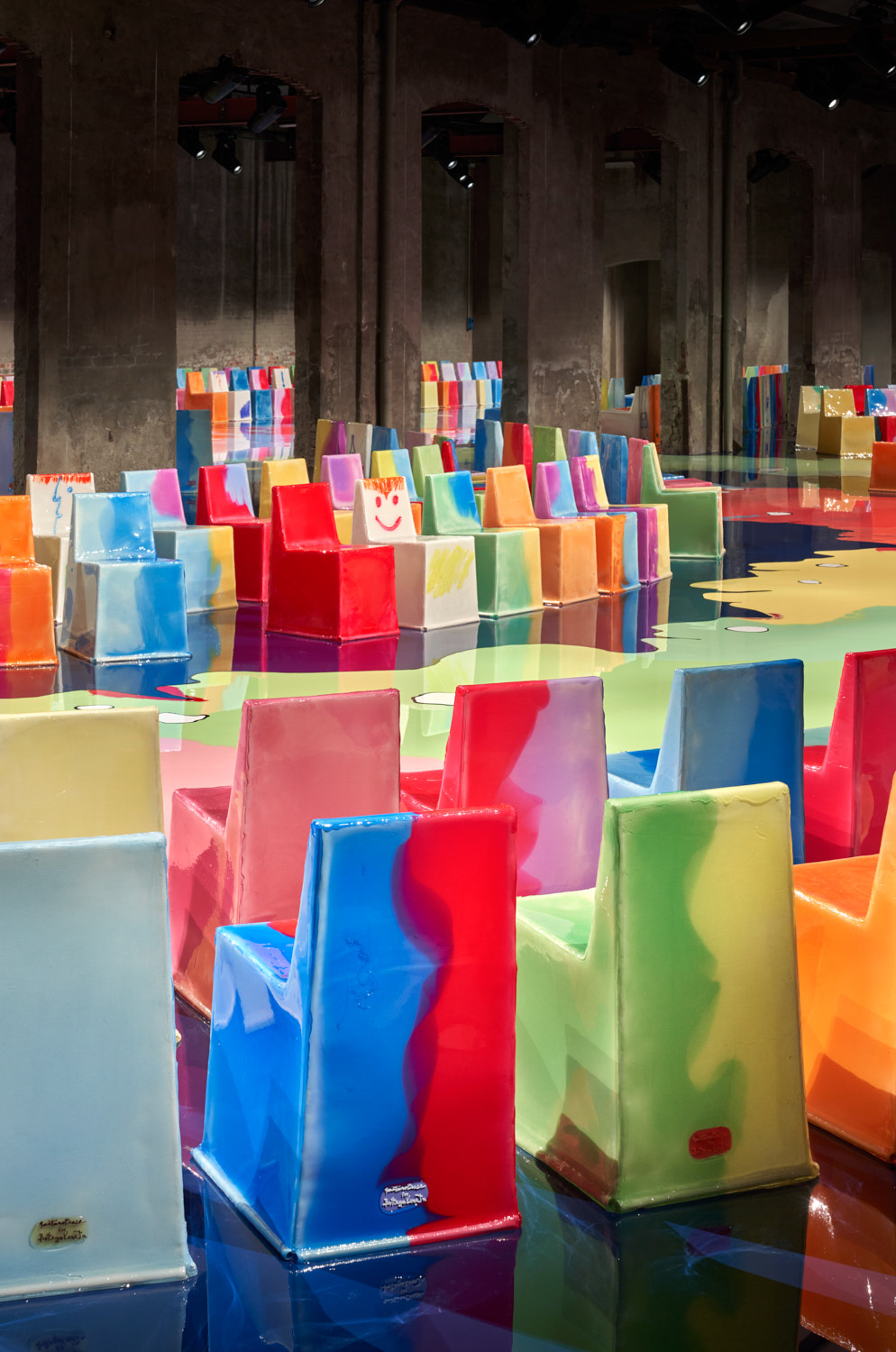 "It is a message that is super political – and it is not a museum or a gallery that is helping me convey it. Who makes culture today? The museum or the fashion company? It is food for the brain – not for pay. If we see the same thing each day, the we die."