With the lines between indoor and outdoor spaces increasingly blurring, outdoor furniture, lighting and accessories have suddenly become the focus for countless brands, who are adding their signature touches to outdoor collections. Here, we feature six designs that are currently on our radar  
---
Nocturnal light  
Ethimo's design experience and Luca Nichetto's creativity have come together to create this evocative outdoor lighting and accessory piece, which takes its name from ancient Roman oil lamps – but adds a 'techno soul'. Lucerna is a rechargeable outdoor lamp featuring an LED light, protected by a waterproof body in anodised metal, with either a steel or brass-look finish, and a ring for carrying or hanging. The diffuser in clear brown glass spreads a warm glow in different hues depending on your version of the lamp (smoky, anthracite, grey or amber). The versatile object goes beyond its primary function and can easily double as a decorative piece for gardens and patios.  
---
Nomadic spirit  
The Wandering Majlis is an outdoor collection created by Jwan Hamdan for her eponymous brand, which combines Italian know-how with Middle Eastern heritage. The collection is a series of furnishings 'inspired by the nomadic world' and namely the concept of a 'majlis'. It consists of floor-standing and elevated seating, modular sofas, cushions and low tables, as well as lanterns, creating a real 'outdoor living' scenario. The textiles are inspired by the textile art of 'Sadu', created by Bedouin communities, featuring refined colour palettes, geometries and patterns. The pieces are made in durable yarn and are both washable and recyclable.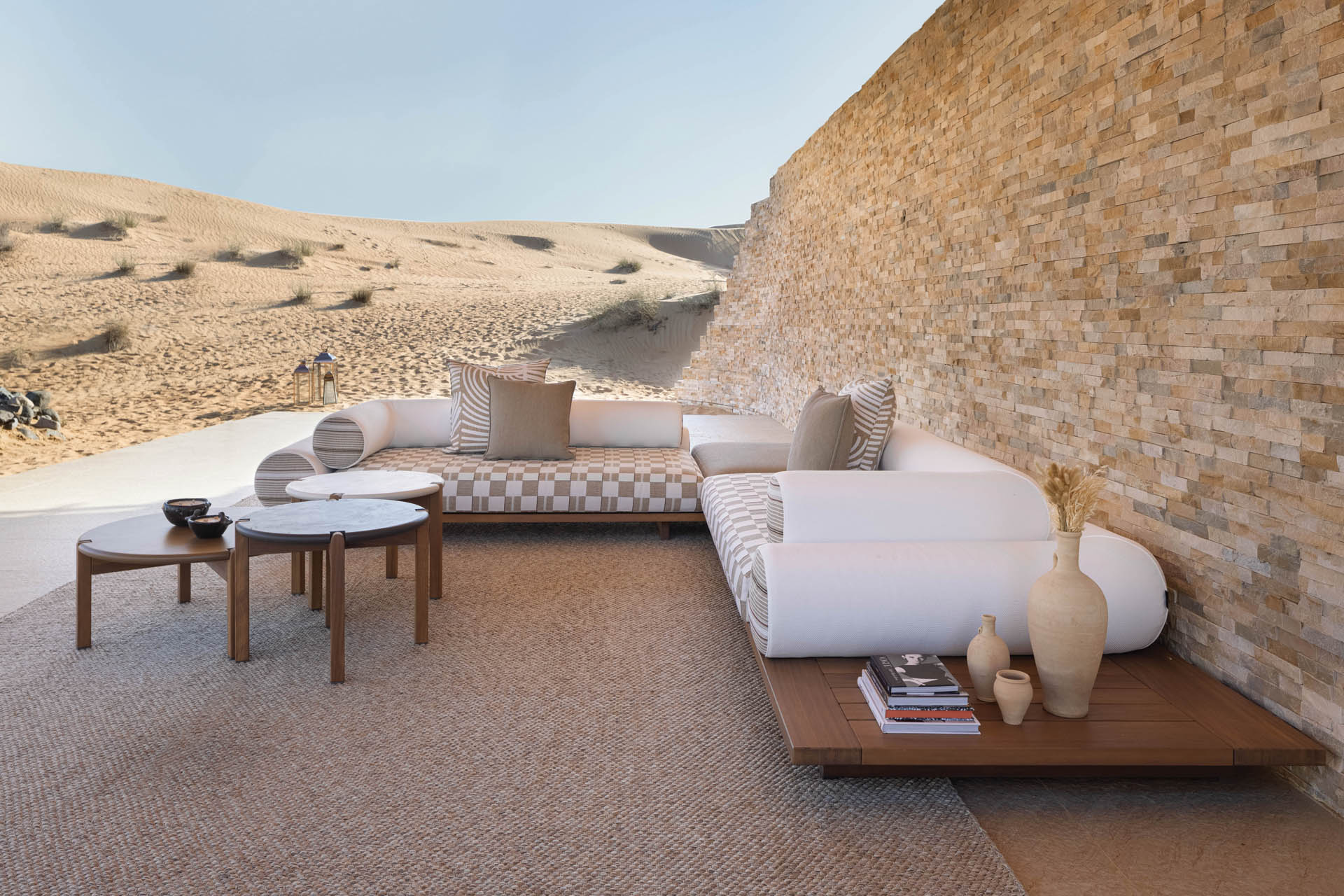 ---
Natural inspiration  
German designer Sebastian Herkner pays homage to the natural landscape of South Africa for his latest collection for Indigenus, featuring overlapping layers of various depths to create an interplay of the light and minerality that he encountered on his honeymoon. Wanting to express the essence of the natural landscape, the designer selected a series of earthy tones such as brown, terracotta and sandstone to reflect the tones of the earth, which its name Aarde translates to. The planters can be used both indoors and outdoors.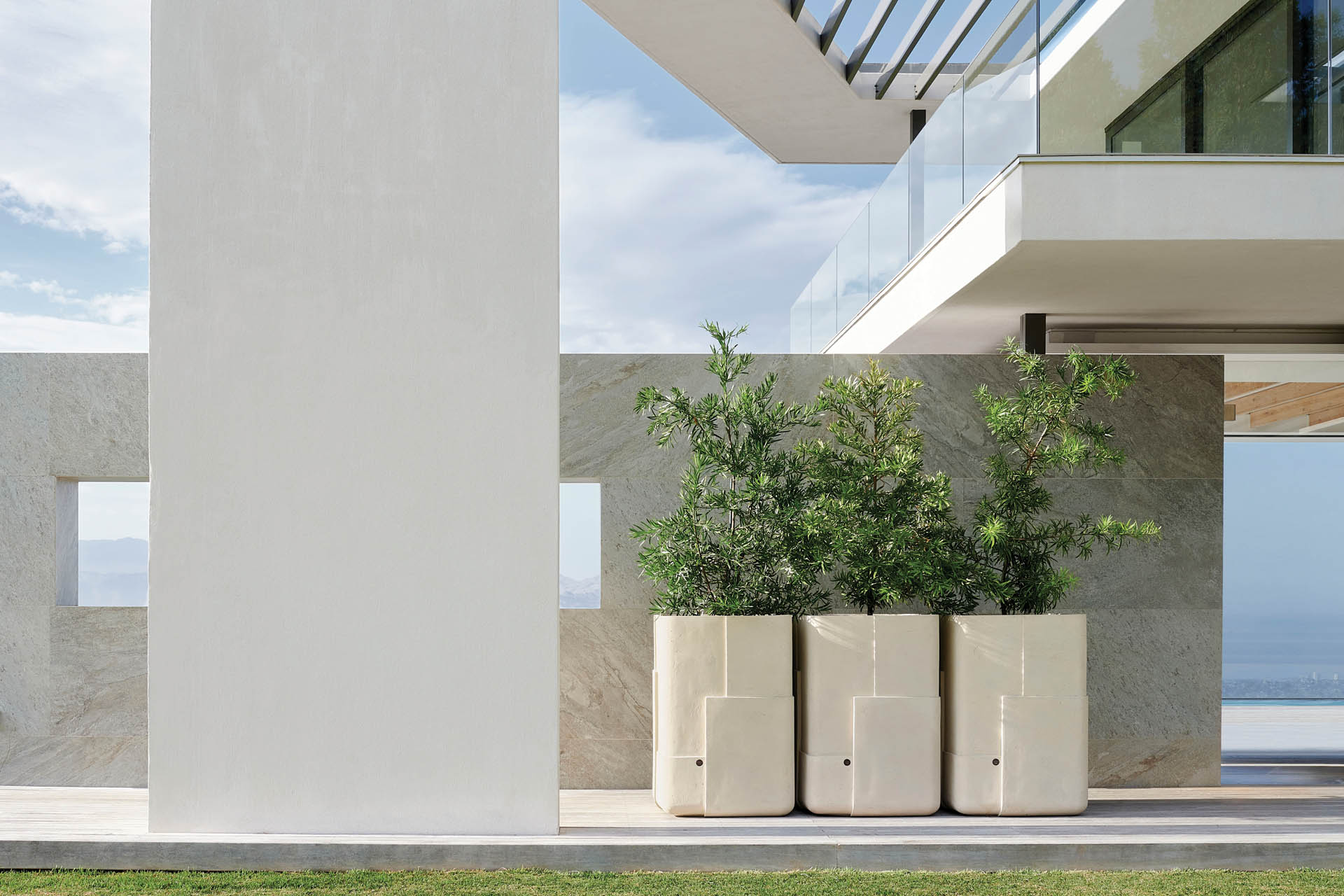 ---
Modular beauty 
For his first collection with Talenti, French designer Christophe Pillet's collection balances modularity with tradition, quality and comfort. Informal yet elegant, Allure's signature elements start from the delicate aluminium feet and develop horizontally through a solid Accoya wood frame. The geometric and linear cushions of various sizes can be used to create different combinations and scenarios. The result is furniture with a universal appeal that allows for shifting outdoor environments with character.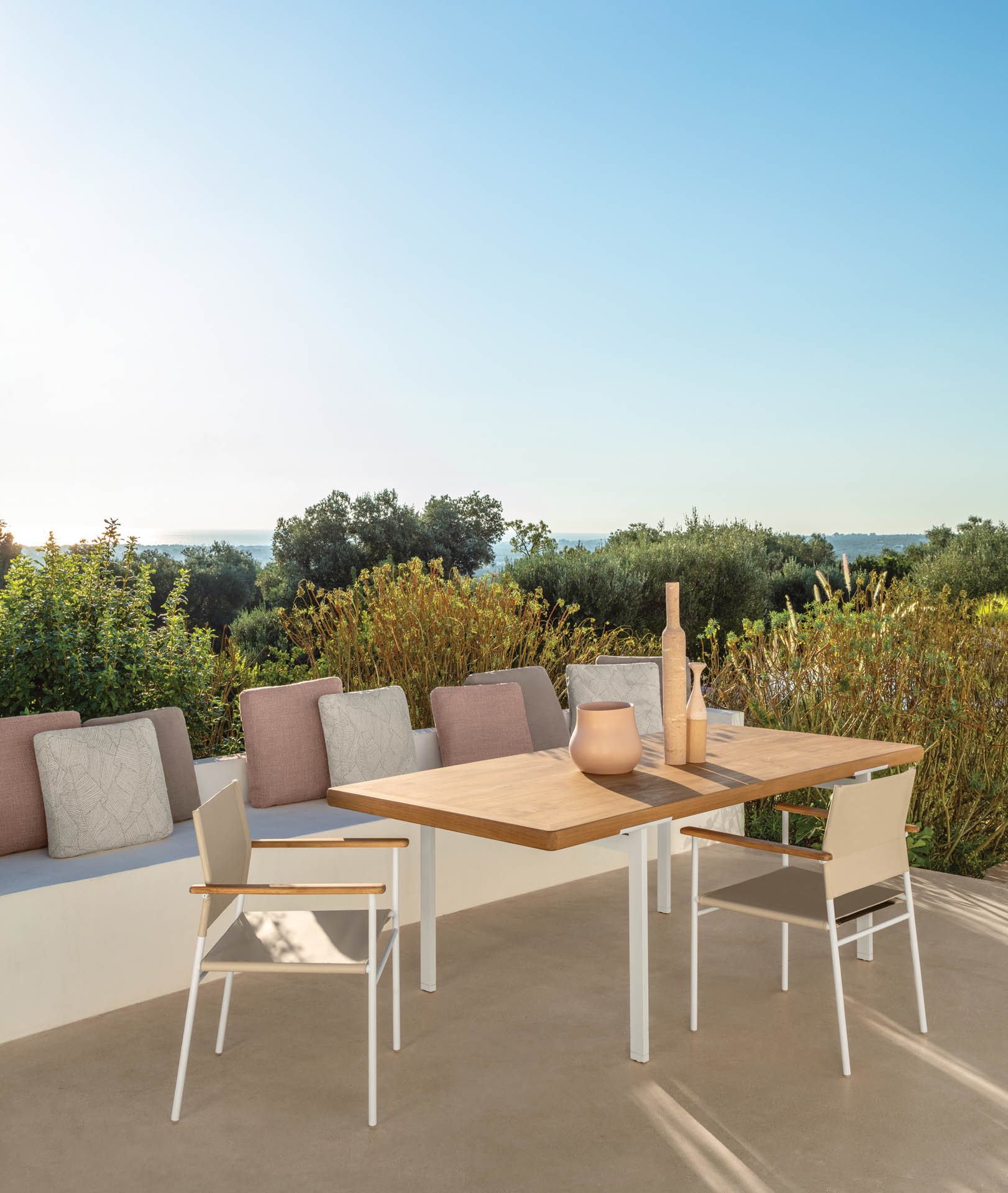 ---
An artful approach  
Studiopepe's Dharma collection for Baxter features sculptural and poetic proportions, 'like small garden architectures', finished with a candy-coloured glossy effect. The four pieces in the collection are inspired by the colours of David Hockney's paintings and his iconic swimming pools, and use leather or fabric mattresses. Describing the series as 'Postmodern architecture meets pool party' the designers say: "We wanted to experiment and detach ourselves from the use of outdoor materials that imitate natural ones. We wondered what we would have liked to find around a swimming pool on a hot sunny afternoon."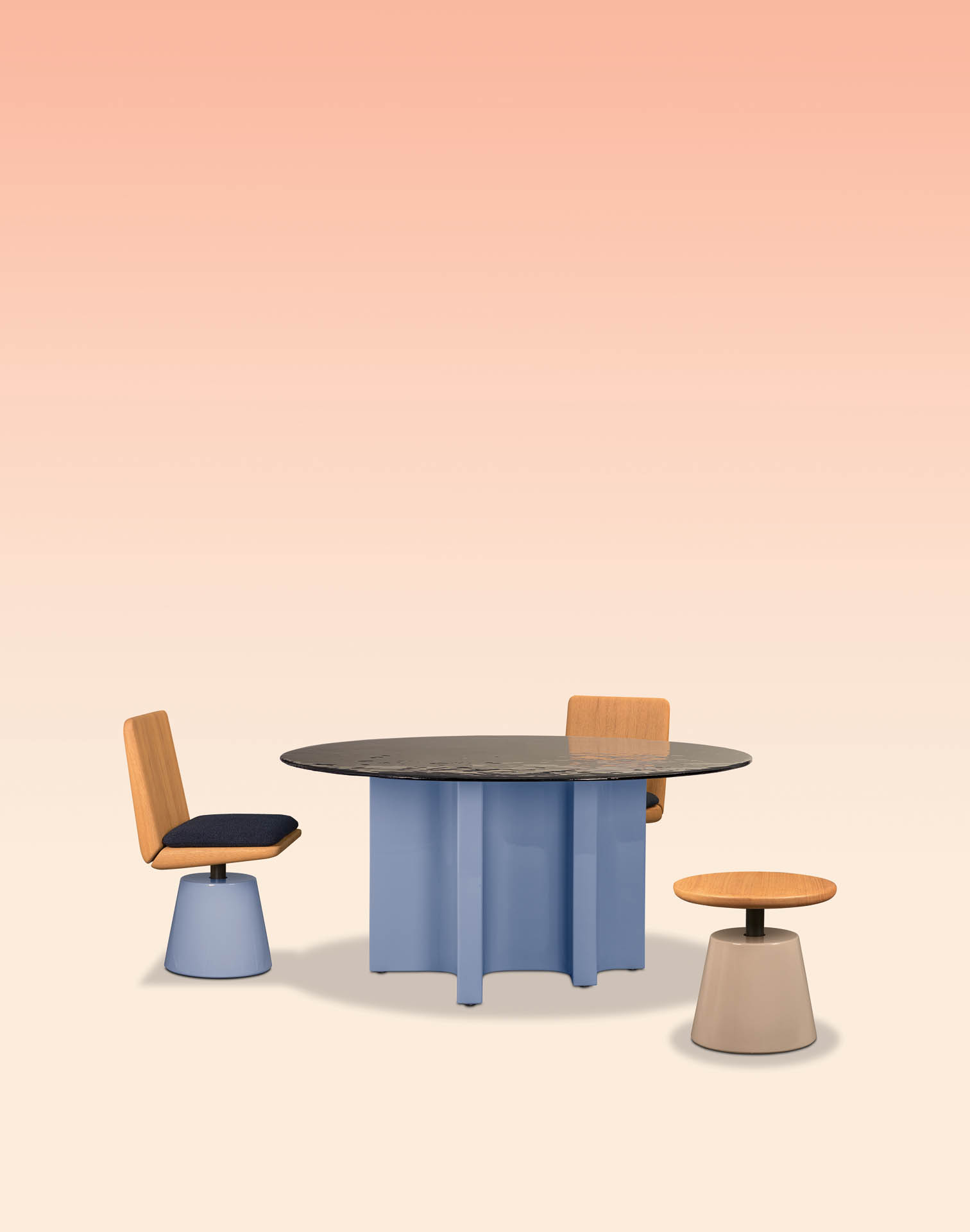 ---
Capri-style  
The deep blue sea and the magical nature of Capri inspired the latest outdoor collection by ETRO, which graces the terrace of luxury 5-star Punta Tragara Hotel's most prestigious suite, and features soft shapes and classical elegance. Reflecting the brand's classic themes, it utilises precious woods, statement fabrics and symbolic elements like Paisley, combined with traditional weather-resistant outdoor furniture materials. The chaise longue – symbolic of the carefree spirit of a typical holiday – is a signature piece in the series, with wooden feet shaped like bamboo canes and a curved seat, as well as a combination of fabrics in a delicate shade of green, inspired by the rainforest.