"We create thoughtful, beautiful and functional designs that will inspire you to engage with our story," begins Feyza Kemahlioglu. Born and raised in Istanbul, the founder of FEYZ Studio – specialising in lighting, furniture and product design – had always wanted to create things with her hands. "I've been drawing and painting ever since I can remember. My grandmother was a painter, and she and my mum had an art gallery when I was younger," she recalls.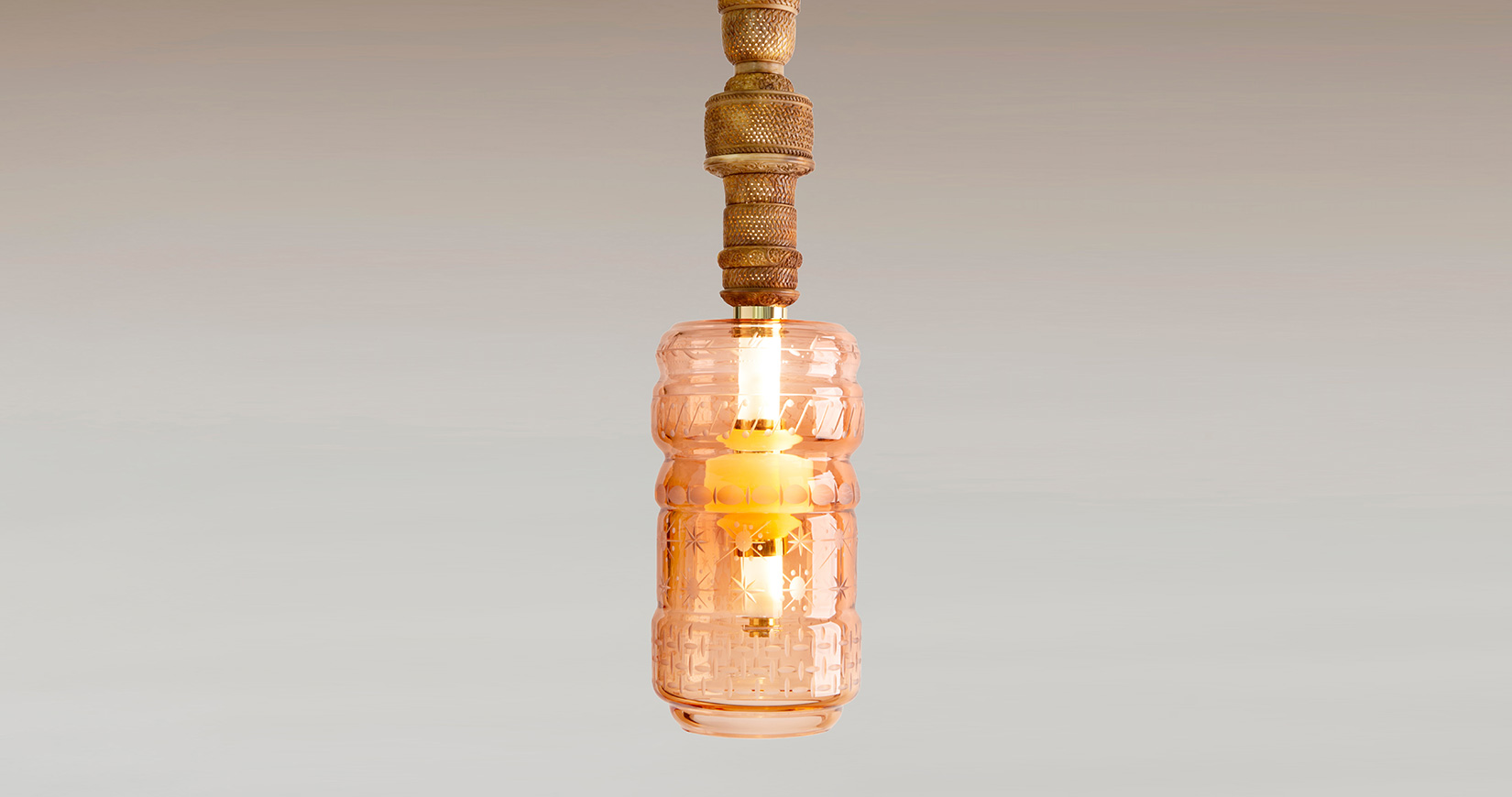 Kemahlioglu's first memory of design goes back to when she painted a picture for her brother for an art competition. "He won first place with my drawing, and they asked him to be on live television, painting a new piece," she smiles. "He drew a flower and a bee the size of a tree. It was hilarious."
Kemahlioglu then trained in architecture, art and glassblowing in the United States where she received her bachelor's in architecture at Carnegie Mellon University, followed by a master's in architecture and urban design from GSAPP at Columbia University in New York City, where she is now based. "It is a great place to be creative and passionate, and [it is] a fast and competitive city, which fits my mindset," she says about the Big Apple.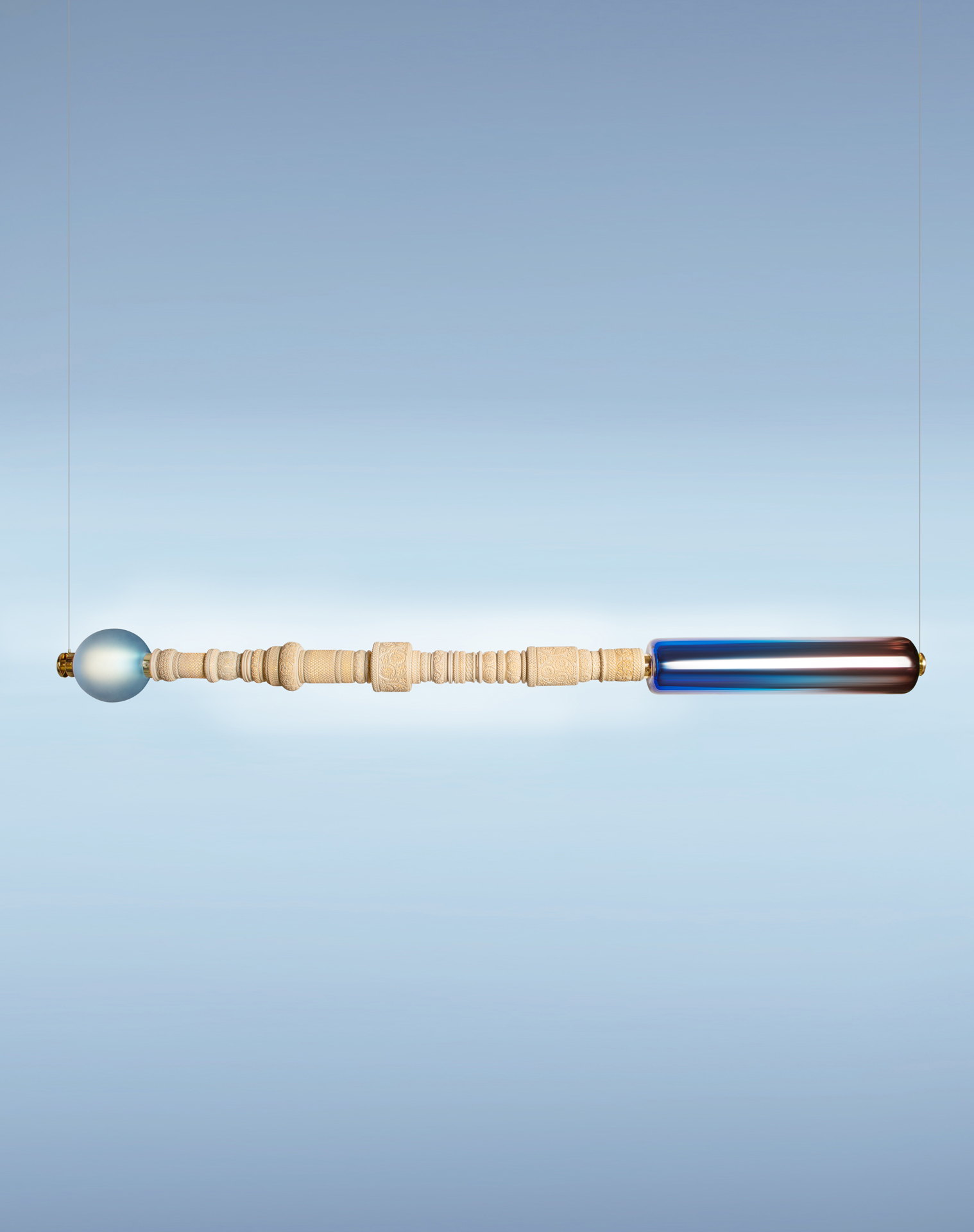 Fascinated by imperfection and how objects can evoke emotions, Kemahlioglu draws a lot of inspiration from her hometown, where she was surrounded by Ottoman, Byzantine and European history. Her other inspirations include architects and designers who have left their unmistakable mark on the profession. She admires Zaha Hadid for her innovative spirit, Peter Zumthor for his use of material and Kelly Wearstler for mastering colour, yet Kemahlioglu has shaped her own visual language throughout the years, resulting in sculptural and timeless pieces. "I usually start with a story and sketches," she explains. "Then I take them to my glass assistant and together we make prototypes. If it is a lighting piece, I work with an engineer to create the technical details, which are just as important as the drawings."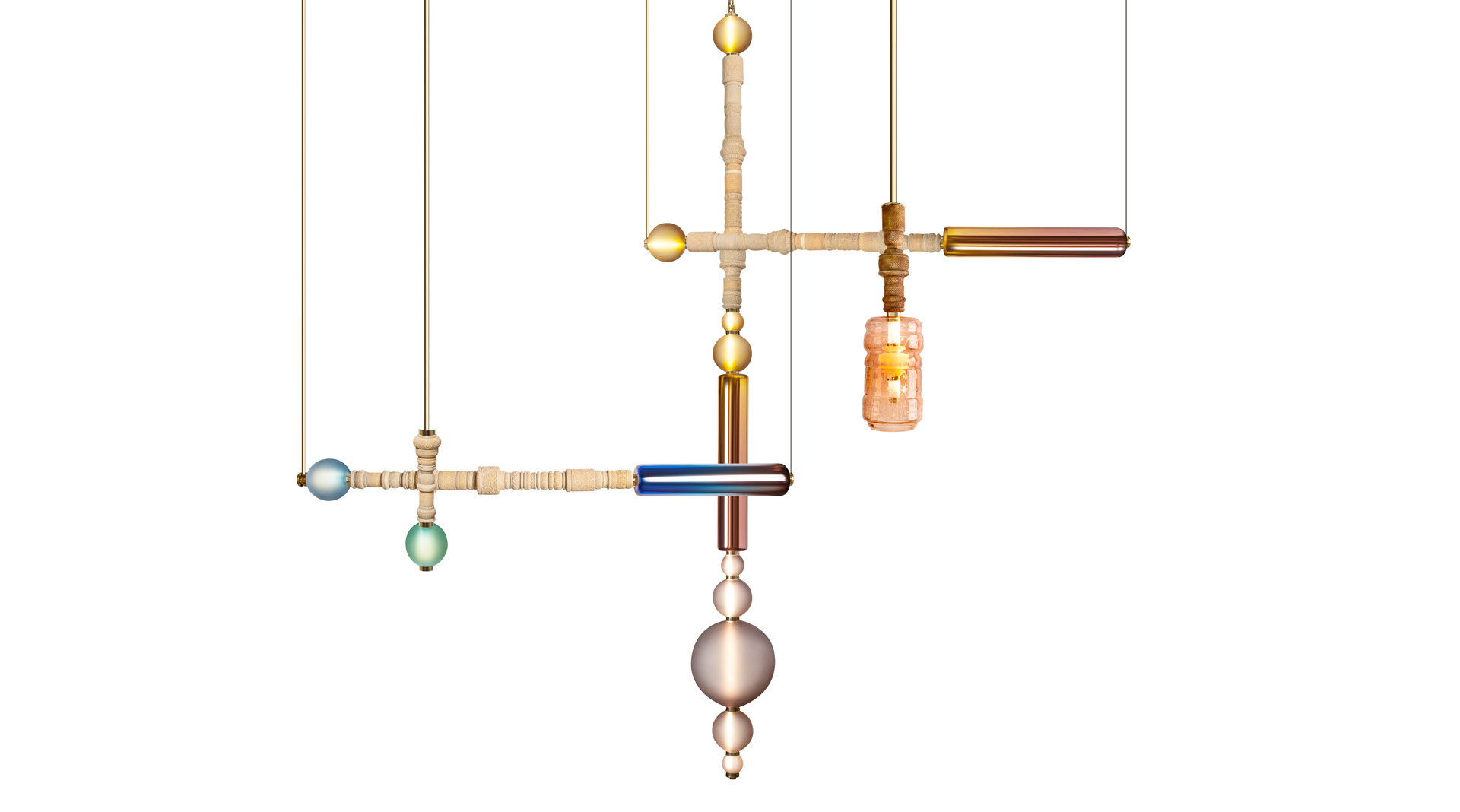 Exhibited at Wexler Gallery during Design Miami 2021 last December, Kemahlioglu's latest lighting design reflects all these influences. Juxtaposing tradition and modernity, the collection, Sunset Drive, is an ode to the architectural history and culture of Istanbul.
"I wanted to create an interplay of light and shadow [through this] collection of pendant lights that are meant to be experienced from different angles and distances," Kemahlioglu says. "I had this picture of driving during sunset, enjoying the cloud formations when cars pass by, and [seeing] moments of the bright headlights."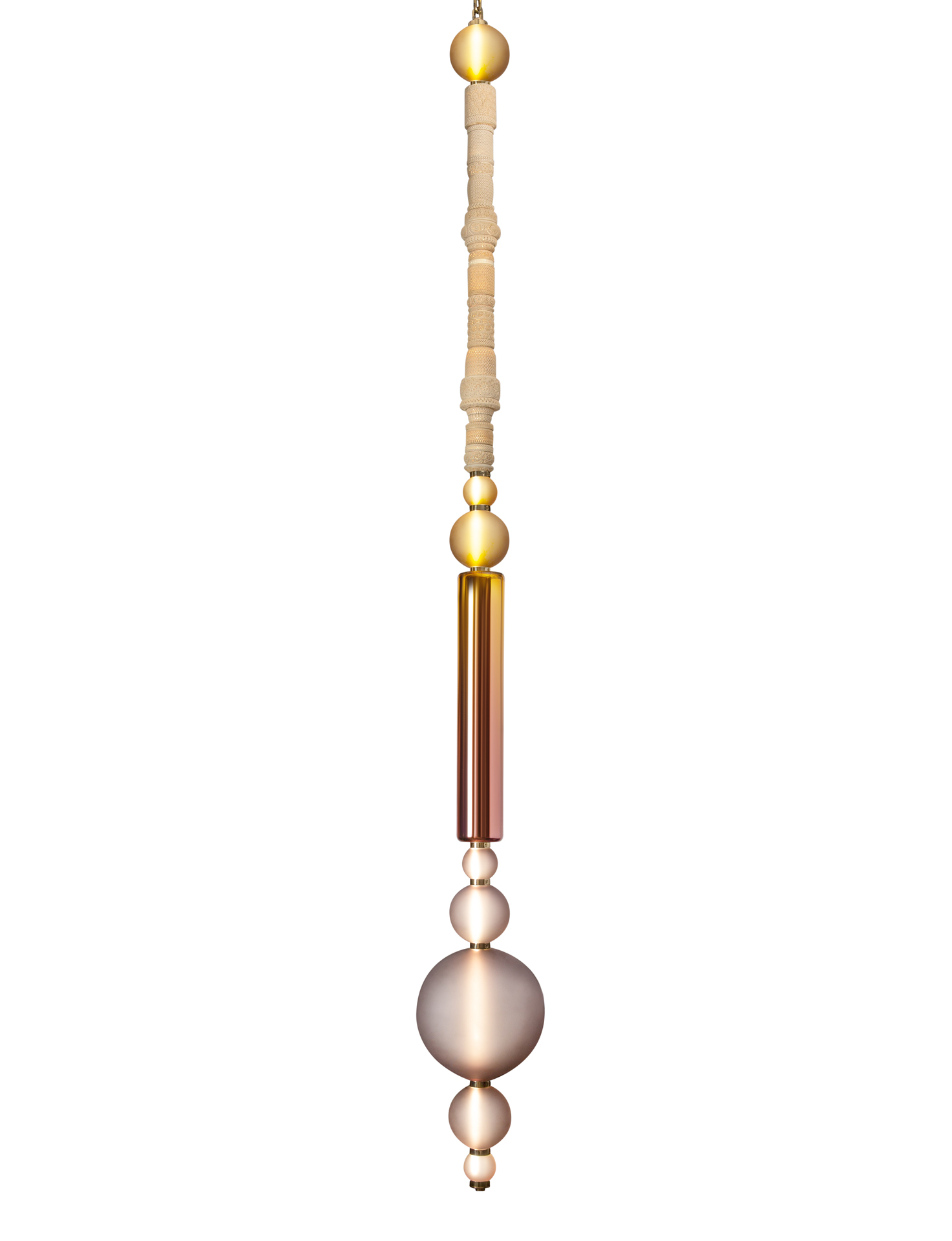 Comprising sunset-hued mirrored glass cylinders and Meerschaum, a solid clay mineral found mainly in Eskisehir, in central Turkey, the collection of pendants combines different shapes, forms, textures and colours. Delighted by what she constantly discovers in small ateliers and tiny shops in her country of origin, as well as by antique pieces found in Istanbul's Grand Bazaar, Kemahlioglu highlights these traditions that are slowly disappearing, such as with Meerschaum, a Turkish craft which involves hand-carving and perforations that diffuse light. "From afar, the whole piece seems solid, but upon closer examination the intricate hand-carved floral and graphic patterns become visible, with the glowing light shining through," she says of Sunset Drive. "The sandblasted glass globes emit a soft romantic light, giving an impression of the haze before nightfall."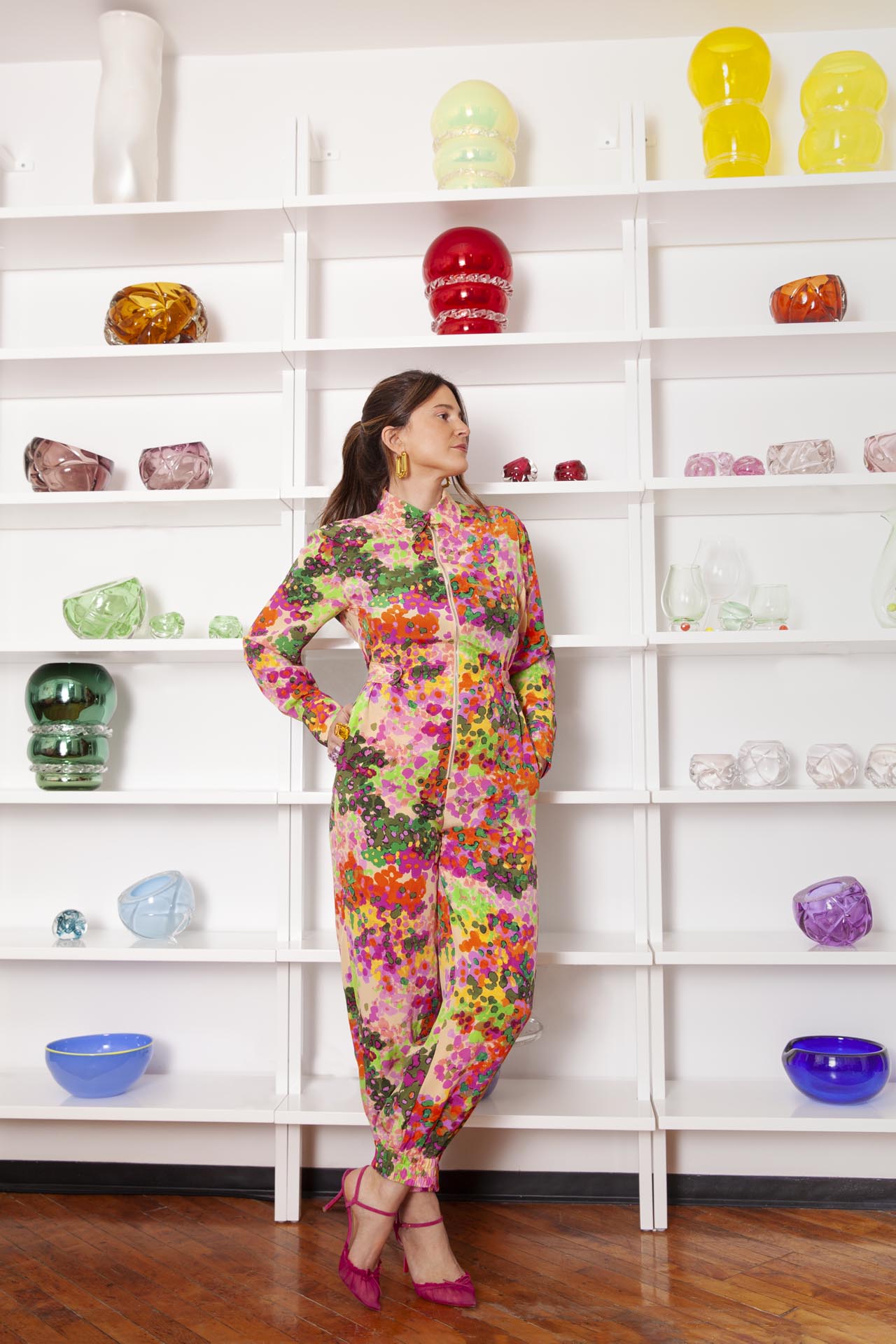 Using traditional materials and fabrication techniques in a contemporary way is something that Kemahlioglu explores in everything she does. "FEYZ Studio aims to become a positive catalyst, as it believes that design can change the world," the founder says.
Constantly pushing her creativity further, Kemahlioglu is currently working on a tableware collection, which includes linens, glassware and accessories featuring unique Turkish craftsmanship and techniques, to be launched in 2022.