When one of the small fashion brands she worked for shut down due to a lack of funding, designer Nadine Mos found herself faced with the harsh reality of running a design business. "[This] is such a common story in fashion," she says. "It's so sad because the reality is that being super talented and hardworking is not always enough for you to succeed. I saw this many times in my process."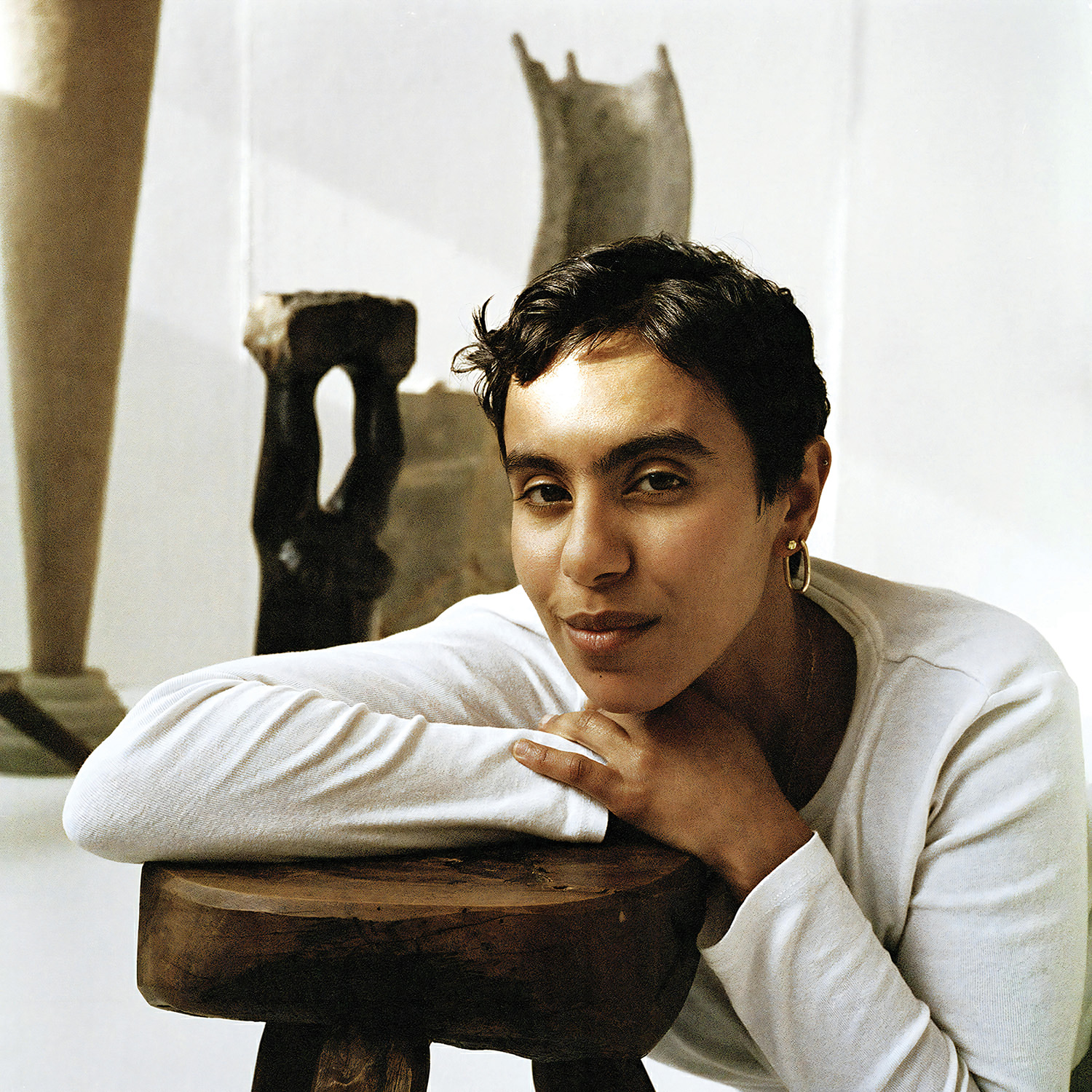 Of Egyptian heritage, born in Kuwait, and brought up in Dubai, Mos moved to Toronto to complete her last year in high school and graduated from the Toronto Metropolitan University with a degree in fashion design. Upon completing university – which she did following countless challenges – Mos moved to London to pursue her career in fashion, which didn't quite go as she had planned. 
"Even though I had two jobs I still couldn't afford to buy the clothes or the things I wanted and that's where my brand fell into place because I just started making my own clothes. I got a sewing machine – it was the first thing I got when I moved to London – and I just sewed whenever I had time and it became something my friends and others noticed. I kept getting asked about what I was wearing," she remembers.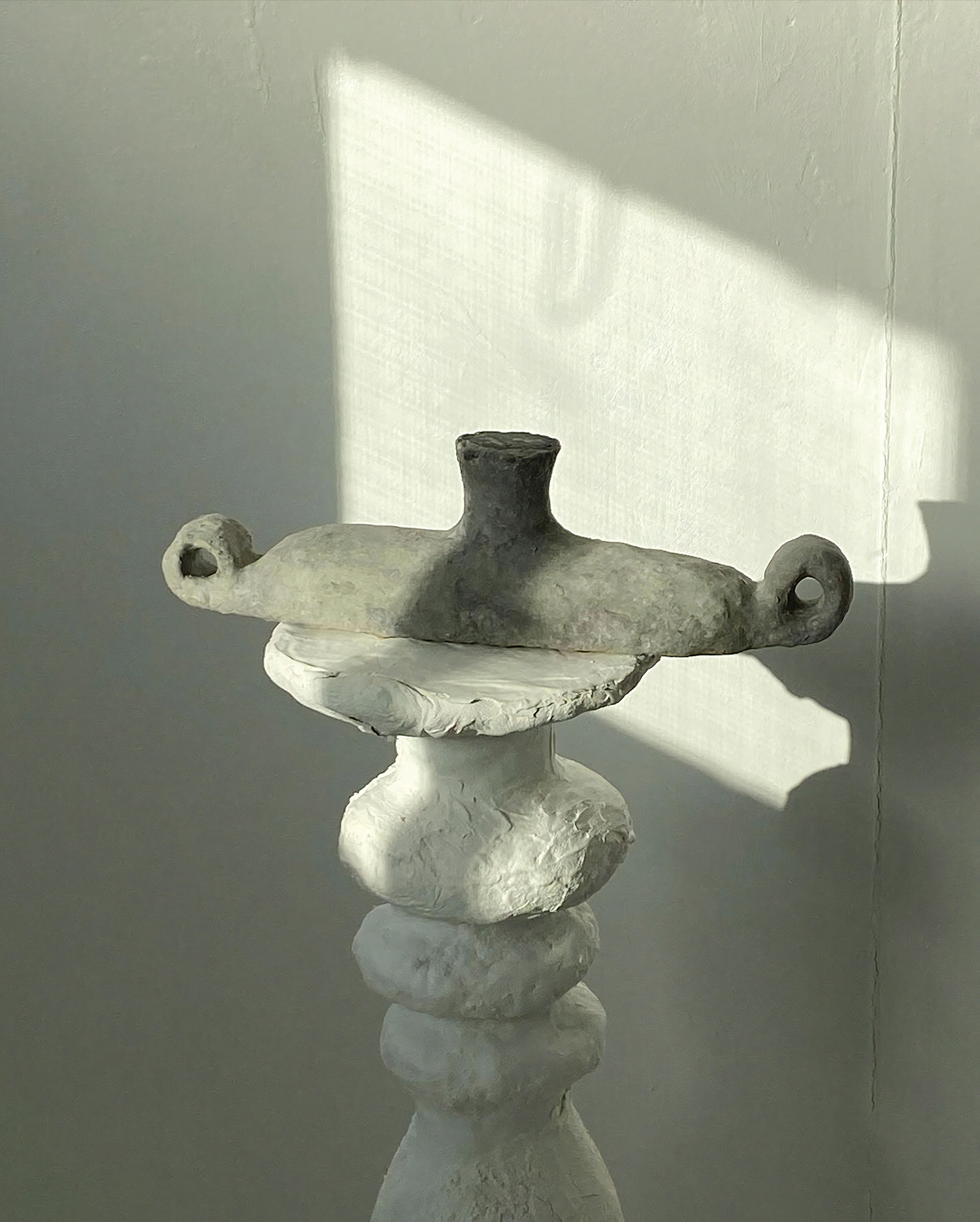 A trip to her native Egypt inspired Mos with its rich craftsmanship which she felt was under-appreciated. "I had never seen craftsmanship and work at that level, and I live in London where you see good work. I was so humbled by my own ignorance. And it is a standard of work that is not credited or valued simply because it is not from the West," she says. 
Enter the pandemic and Mos was stuck in Toronto for seven months, not being able to return to London and falling into a depression. "I surrendered completely because everything I wished for was not happening," she admits. It was around this time that Mos started sewing again, finding a plain white cotton jersey fabric in her suitcase, and deciding to fashion a dress out of it for the summer.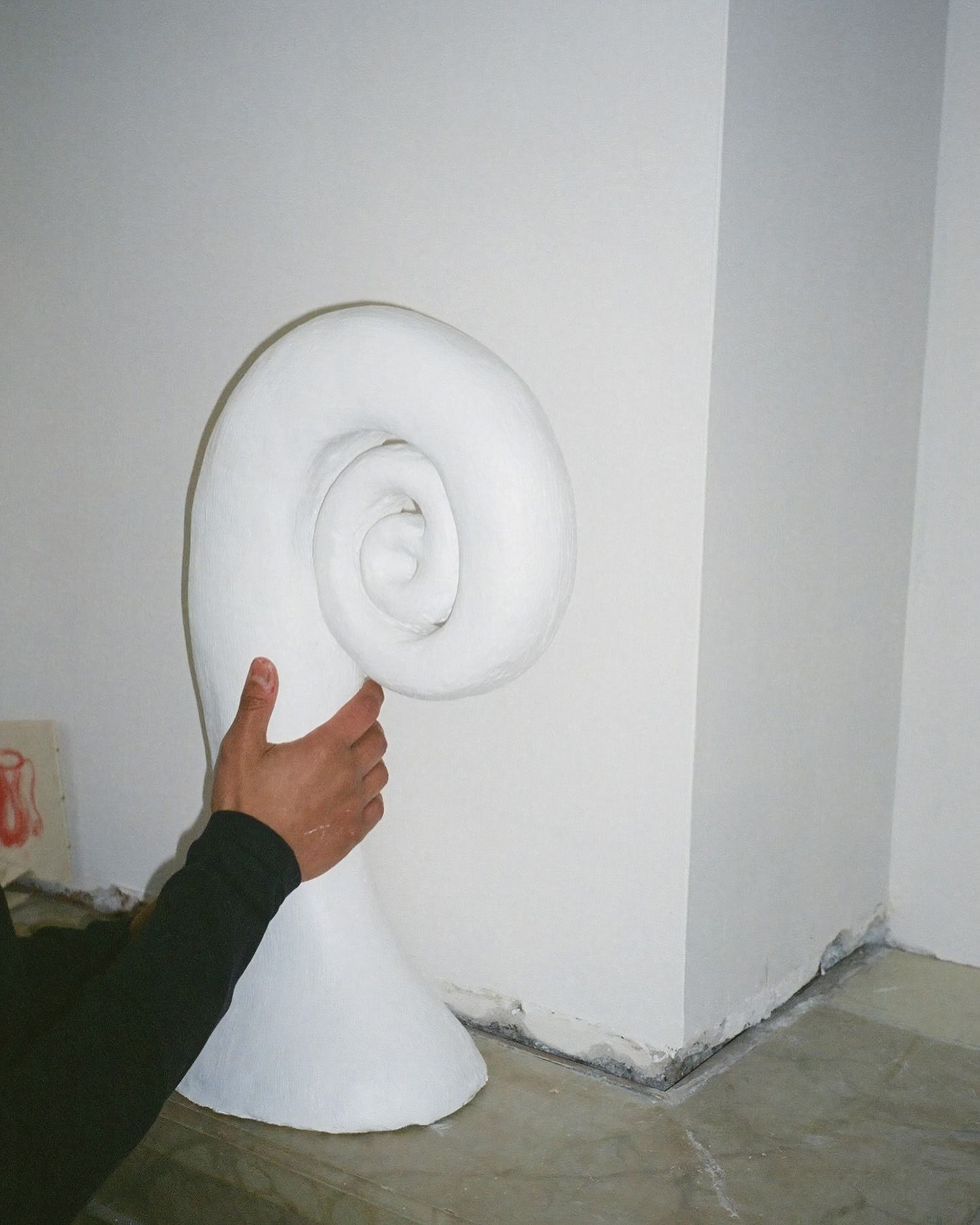 "I decided, just by coincidence, to post that picture of the dress on my Instagram and that dress is now my bestselling dress and it is the reason why I have a brand," she shares. "It sold out within 10 minutes; I couldn't even believe it." 
Around this time Mos moved back to London, where she found a 'tiny' studio from which she created her designs. "It was so tiny, but it was perfect; it was just what I needed," she says. "One of my studio mates called it 'The Cabinet,'" she laughs, "but in that cabinet, my creativity flourished. And it was the first time I had a place that was fully my own. I had always wanted a dream world and I got [the chance] to create one, even if it was in a cabinet."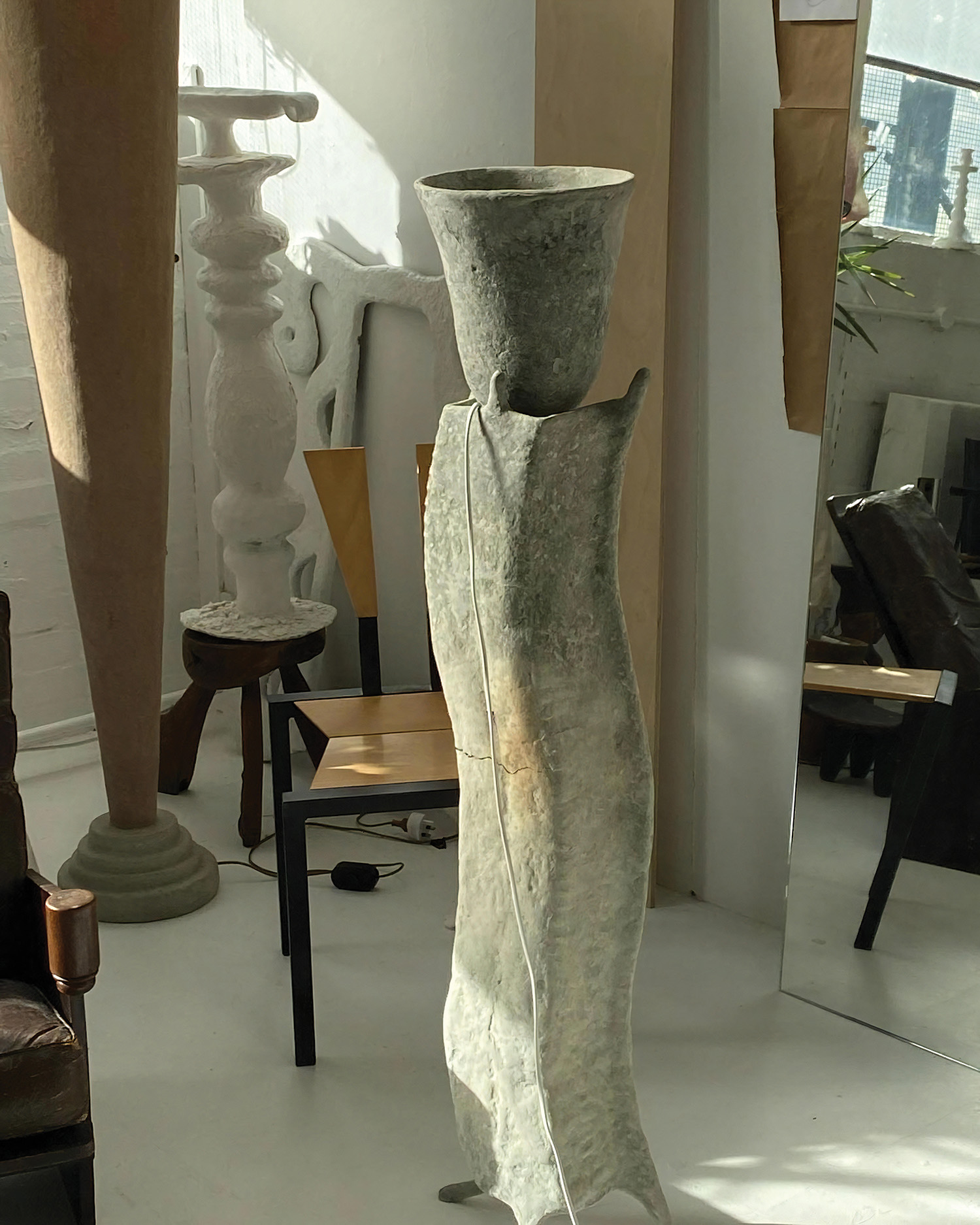 Mos' curiosity for sculpture sparked on her trip to Egypt but solidified even further when she realised that her fashion career was starting to grow faster than she was able to maintain and she felt that another outlet was necessary.
"Because of my trip to Egypt, what I realised is that the master sculptors of the world were the Egyptians and everybody else were just learning from them. It also made realise that many sculptors that we respect in the West – such as Henry Moore and Barbara Hepworth – all borrowed from the Ancient Egyptians. And we praise their work, but we don't actually go back to the source. And to me it became a mission that if I can have any visibility in the world, I will bring it back to my heritage," says Mos. 
Mos' sculptures – which she makes out of papier-mâché – began garnering attention.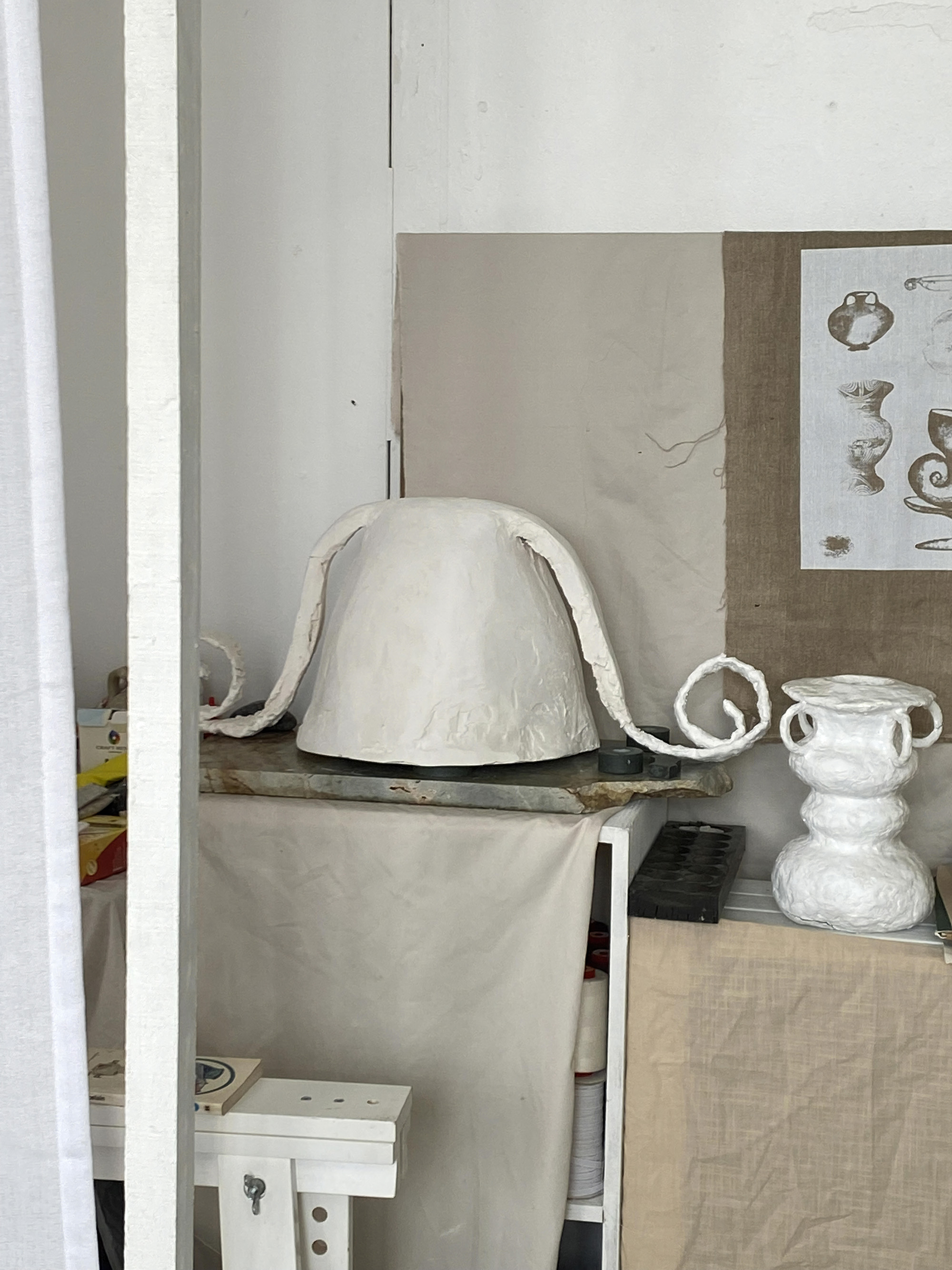 "When you hold it, it feels solid and heavy, but it's still not considered a serious material. At the time I couldn't afford clay or plaster, so I decided to go with the cheapest material that was accessible to me from a dollar store. That was what I needed and that's how it started," she explains. 
Mos has made vases, plinths, and a lamp, and is experimenting in reproducing some of the pieces in other materials. "I like that my process is very step-by-step and DIY, so if I were to reproduce it, I would know every step of how to get there and I could pass the knowledge on to someone else," she says.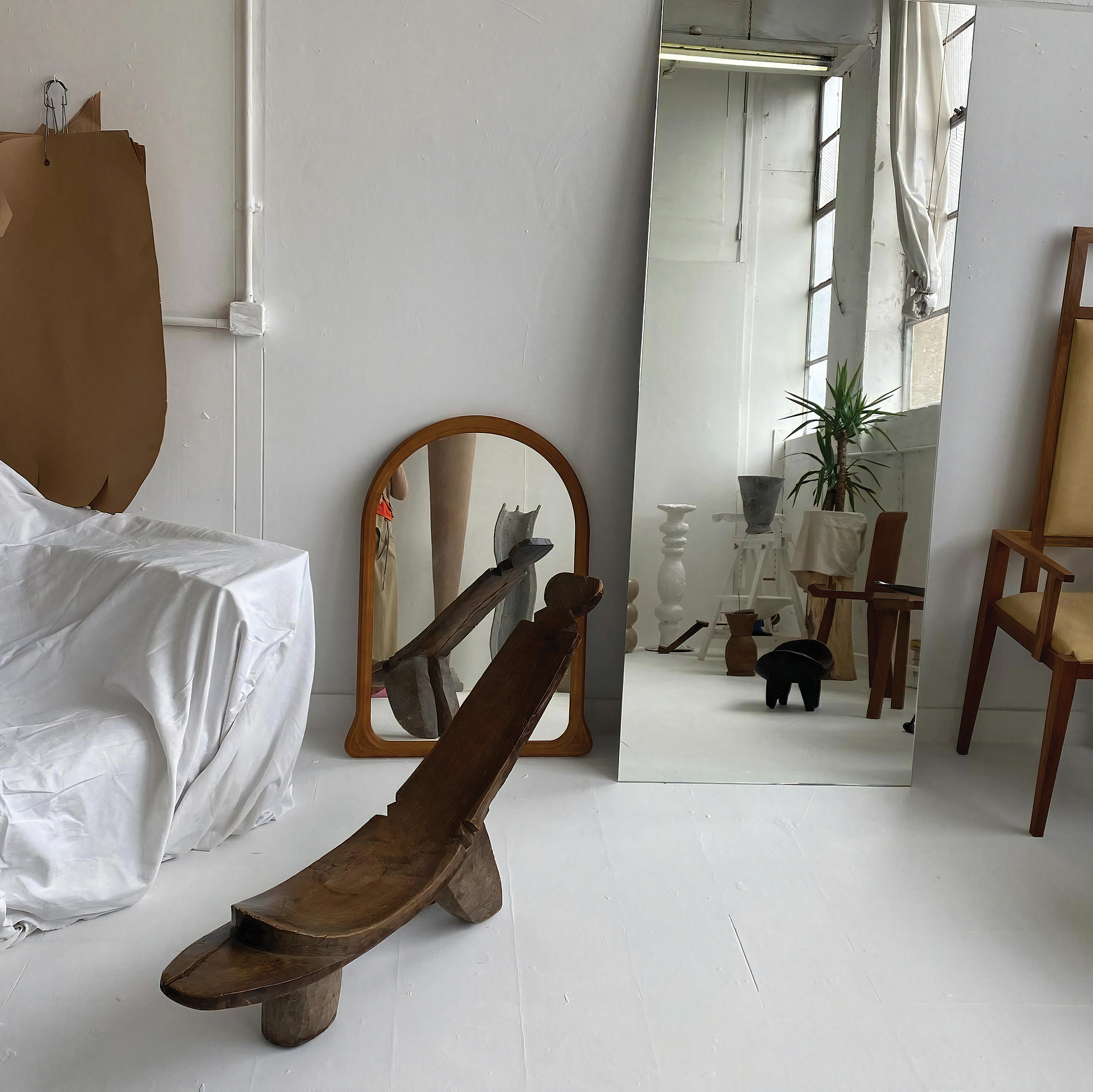 "When I was creating, I was really obsessed with a whimsical universe," she muses. "I really wanted a dream world, even if it looked ridiculous that was what I wanted. I wanted something with soft forms, soft shapes, that looked wonky and not necessarily well-made. I think I wanted to create something that if my childhood-self walked in and saw it, she would be screaming of joy and excitement. That was my intention. 
"I kept all the pieces in white but very wonky in shape, so you will see there are no sharp edges, they are very round. To me they are like bodies. It's something for the kid in me to live, to keep on going and that was the idea of why I created in the way I created. As a child, I always felt safe in my dreams. So, for me what was in my head started coming out of my fingers. I owed it to my childhood self to do this."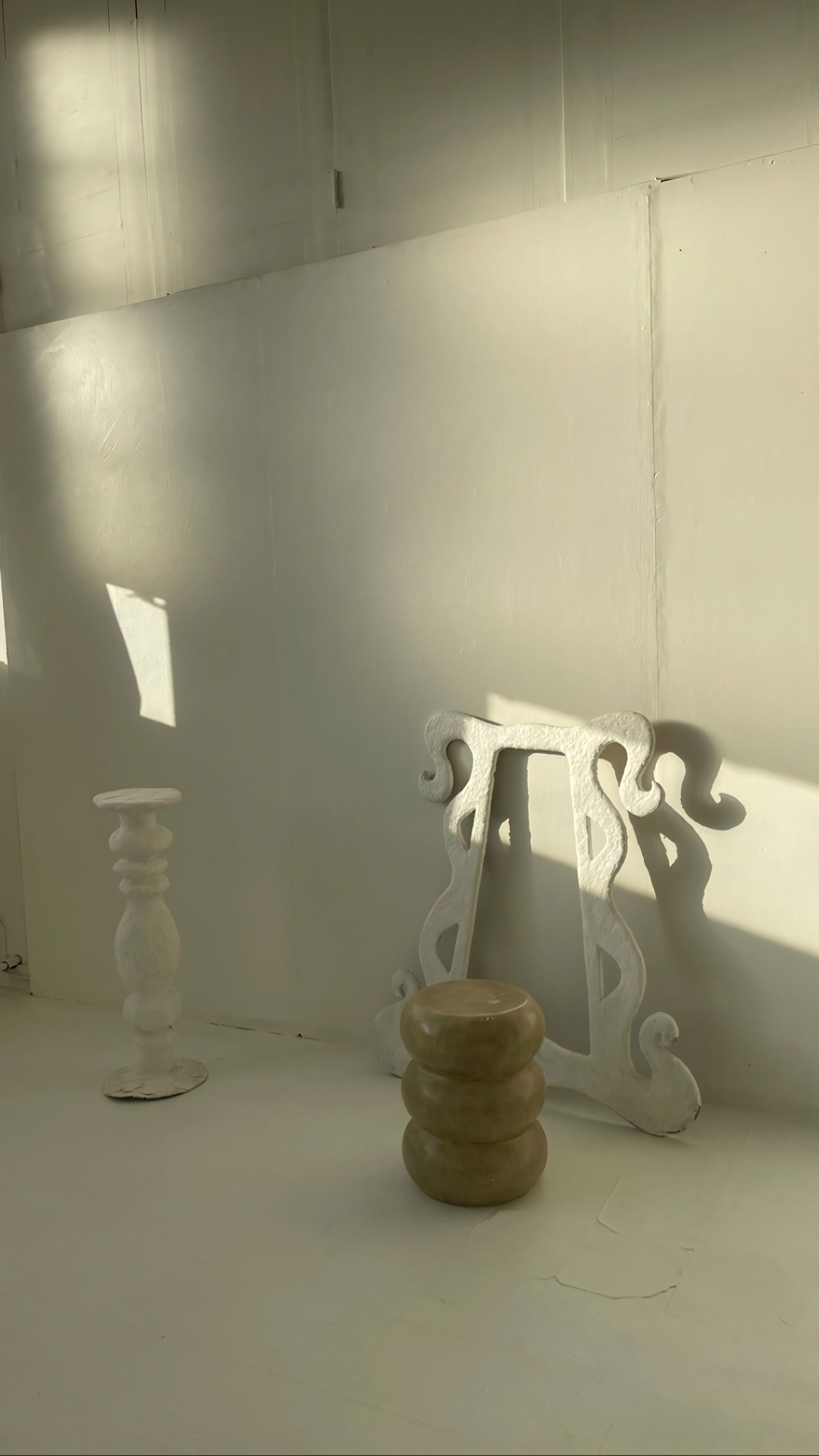 Although already gaining attention for her work, Mos has decided to take time to really hone and learn her craft. "[Sculpture is] something I love too much to just do for a quick year. This is my life and if it's my life then I'm not rushing it."