There is an African proverb that states: "The wise traveller leaves his heart at home." For Efie Gallery, the concept of home is vital to its position in the art world, where it hopes to shed light on a wide spectrum of African artists from the continent and its diaspora, collating works by the region's most prominent figures alongside up-and-coming contemporary voices. In fact, the word 'Efie' means 'home' in Akan, the native language of the Akan people of Ghana, where the founders' heritage lies.
Co-founded by Valentina Mintah, a Ghanaian-British technology executive who sits on the executive board of the International Chamber of Commerce, and her two sons, photographer and filmmaker Kobi Mintah and art collector and university student Kwame Mintah, Efie Gallery opened its permanent space in Al Khayat Art Avenue in Dubai's Al Quoz Creative Zone, following a temporary exhibition as part of the All Africa Festival programme. The exhibition space, which was designed by Ghanaian architect Alice Asafu-Adjaye and co-curated by Afia Owusu-Afriyie, showcased works by Africa's most celebrated artists such as Ghanaian artist El Anatsui and photographer James Barnor, together with contemporary artists such as Yaw Owusu, Isshaq Ismail and Kojo Dwimoh.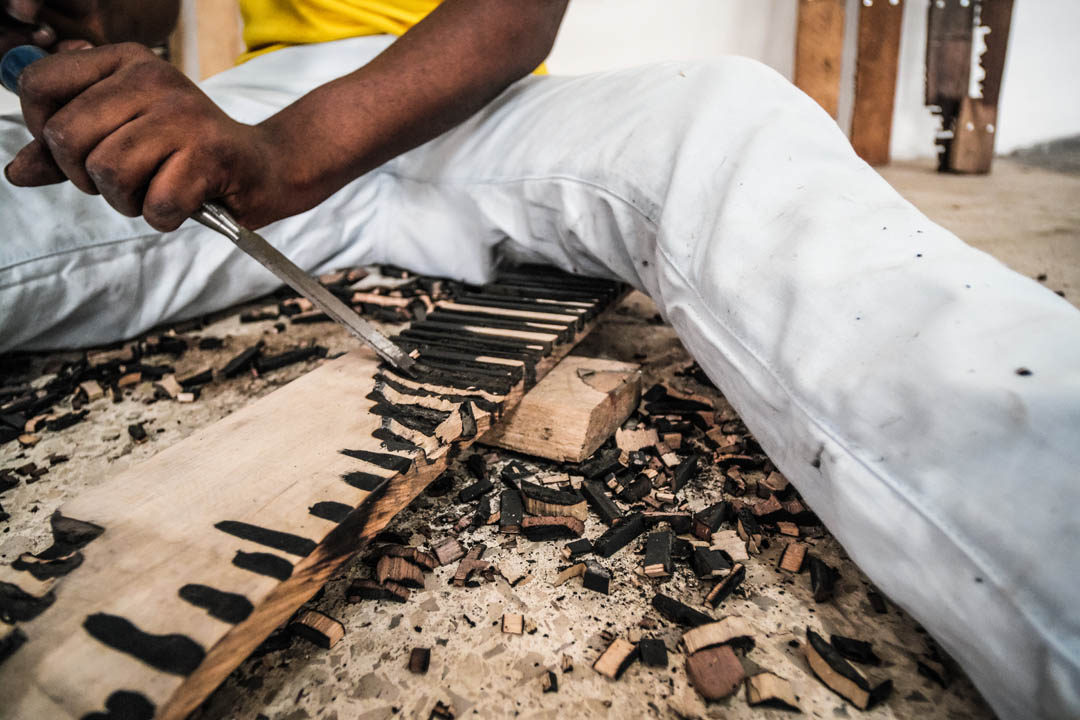 In the same spirit, and now with a permanent gallery, Efie hopes to hold space for African voices within the arts, fostering dialogue and exchange between the continent and the Middle East, while broadening the notions of African art in the region. While galleries such as Mesteria Gallery and The Mojo Gallery have showcased works by African artists in the past, there has not, however, been a dedicated space to interact with African art in the city. Efie Gallery aims to change that.
"Today, we see Efie Gallery as being the bridge between high-value African art – that is inclusive of its diaspora – and the Middle East, seeking to create a unique platform for collaboration and exchange between the two regions," co-founders Kwame and Kobi state. "Selecting Dubai as the first location for Efie Gallery is in recognition of the burgeoning contemporary art scene, which offers the perfect terrain for further expansion and an added opportunity of innovation," they add.
The gallery's opening also marks contemporary artist El Anatsui's first solo show in Dubai, titled 'Shard Song', which was curated by Mae-ling Lokko and creatively directed by Aïda Muluneh.
Born in Ghana and based between his two studios in Ghana and Nigeria, Anatsui is globally regarded for his metal works made of used aluminium bottle caps, tin cans and other metallic objects that are connected with copper wire, although his original works were, in fact, made using wood. The artist challenged the traditional views of the material, transforming it through a poetic fluidity that is signature to his creative vision that sits outside of conventions and rules. Anatsui's art has always come from his immediate environment and spoke of his African heritage. His show at Efie Gallery will revisit the origins of his oeuvre.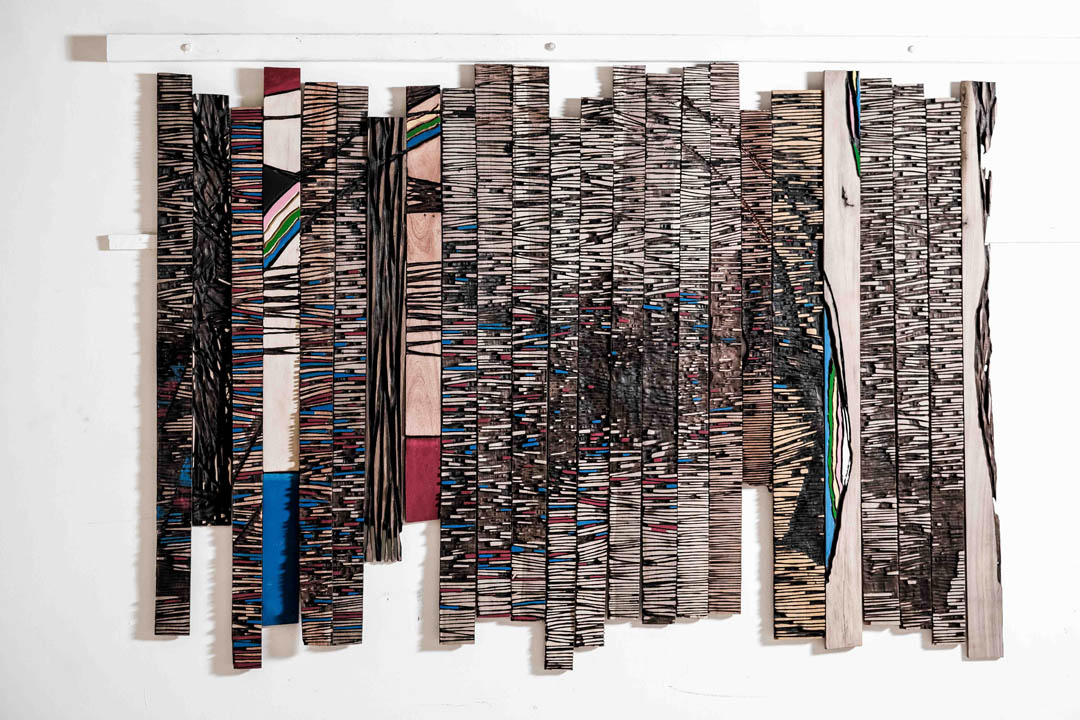 The exhibition, therefore, presented a series of new wooden sculptures that recall his earlier practice in the medium and its continued evolution, complemented by a range of signature bottle cap works. "Lokko refers to this exhibition as a 'reunion'," the co-founders explain, "insofar that following almost 24 years of global reverence for El Anatsui's metallic hanging sculptures, this exhibition was an ode to the original work that was at the forefront of the Anatsuian catalogue: the woodworks."