To commemorate the 350th anniversary of Rembrandt's Death, Louvre Abu Dhabi is presenting the largest exhibition of Dutch Masters from the seventeenth century ever held in the Gulf region. On display until May 18, 2019, the assemblage of 95 paintings, drawings and objects surveys the artistic journey of Rembrandt van Rijin's career as well as his relationships with rivals and peers including Johannes Vermeer, Gerrit Dou, and Ferdinand Bol.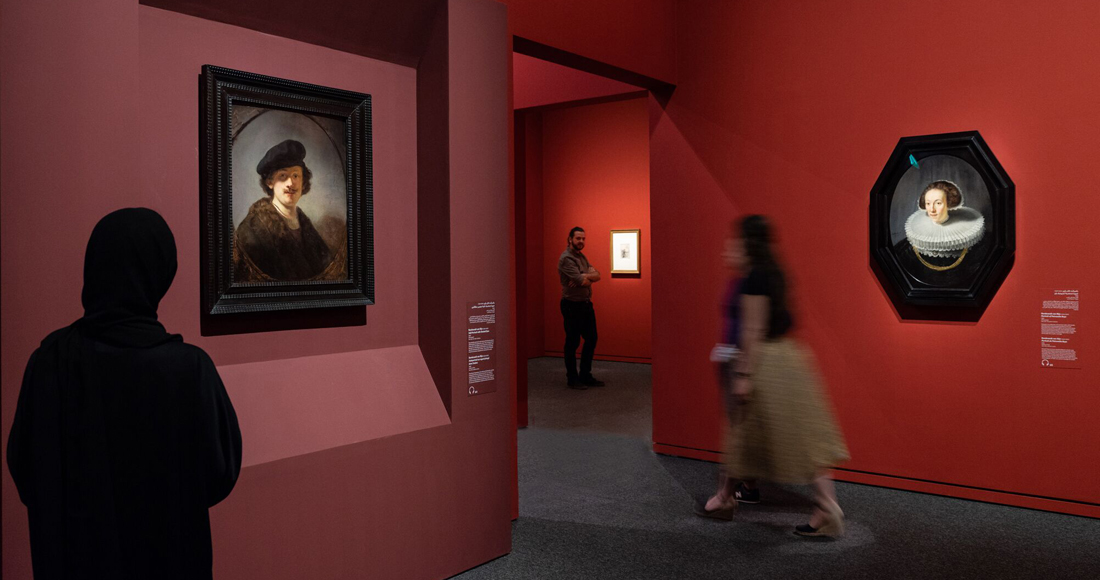 The exhibition explores the evolution of Rembrandt's career beginning with allegorical paintings of the Senses that demonstrate his youthful ingenuity and experimentation with expression, composition and colour. Later paintings on display include the renowned Self-Portrait with Shaded Eyes and Minerva in Her Study. Louvre Abu Dhabi's most recent acquisition, Rembrandt's oil sketch Head of a Young Man with Clasped Hands: Study of the Figure Christ is also on display for the first time.
Other highlights of the exhibition are two works by Vermeer, the Lacemaker and Young Woman Seated at a Virginal. Also, Gerrit Dou's Self-Portrait with Palette in a Niche and Ferdinand Bol's Rebecca and Eliezer at the Well.
The exhibition also features a very rare and beautifully crafted 17th century ship model from the Rijksmuseum. Never before as such an object traveled to the UAE.
Featured photos: Courtesy of Department of Culture and Tourism – Abu Dhabi. Photo by Seeing Things – Mohamed Somji.