Travel is like a fine fragrance – regardless of its ingredients, no-one ever experiences it in the same fashion. Embracing this wisdom, the newly formed Smartotels' FORM Hotel flagship in Dubai boasts an innovative vision of contemporary hospitality that will continue to bring the region global accolades, with an aesthetic created by the award-winning Paris-based Architecture Studio.
Located in the up-and-coming neighbourhood of Al Jadaf Cultural Village, the 136-room FORM Hotel Dubai features a strong visual art and design narrative, and places an emphasis on wellbeing, welcoming the hyper-connected, hybrid novel traveller.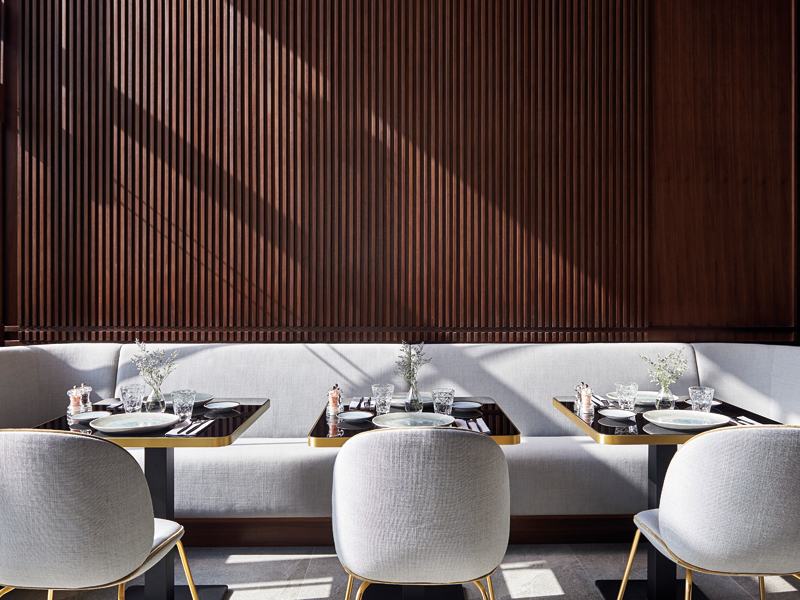 "We view our customers based on the way they consume and not based on their demographic (age, income bracket, nationality, etc.). We value: (1) the hyper-connected – those that make purchasing decisions online; (2) the 'hybrids' – those that trade up in certain areas and trade down in others (for example, they would be happy to purchase an expensive handbag, but they don't necessarily want to stay in a luxury hotel); and (3) the bargain-hunters, for we live in a world of austerity where restraint is fun – we are always looking for a good deal, value is key! Further, design, wellbeing and collaboration with local communities are at the core of our ethos. Overall, we seek the like-minded travellers that have an appreciation for travel, value and comfort," says Tarek M. Daouk, Founder and Managing Partner of Smartotels.
"Dubai is one of the most dynamic cities in the world; this project is an answer to the new challenges created by this dynamism and by the new ways of travelling. The hotel embodies a new type of journey which provides full flexibility and freedom to the traveller thanks to the different spaces and atmospheres," says Amar Sabeh el Leil, partner at Paris-based Architecture Studio.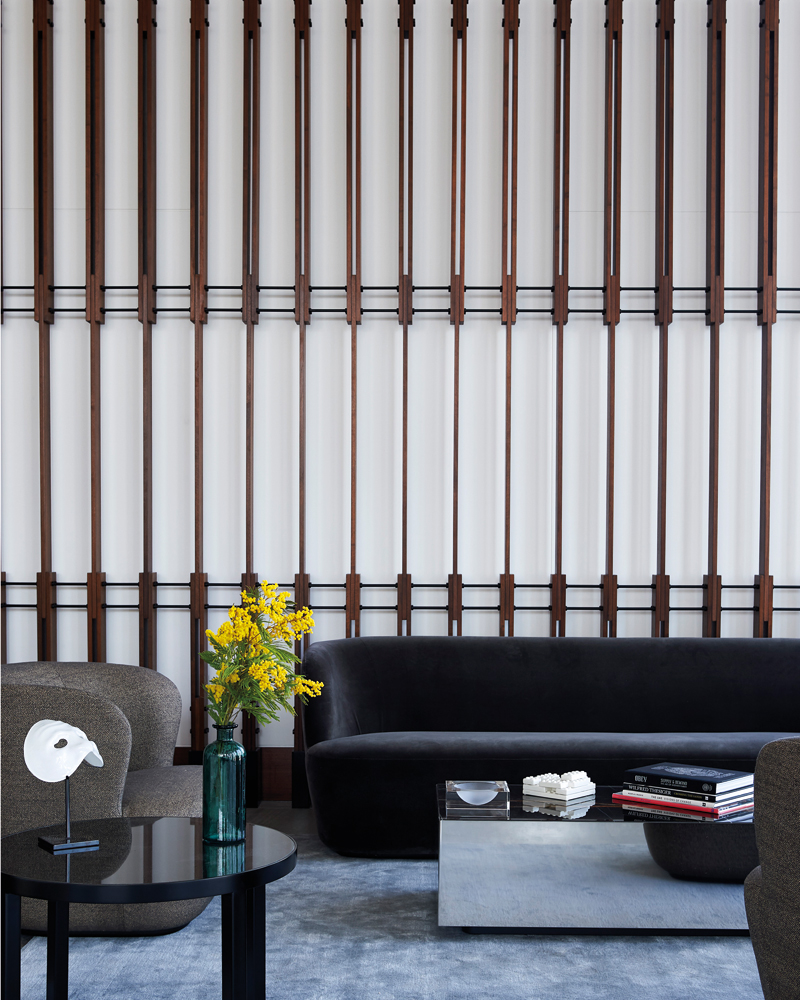 Smartotels chose Architecture Studio for its flagship hotel primarily because of its approach to design thinking.
"The philosophy of Architecture Studio is based on the collective conception. From the very beginning, the practice has believed in the virtues of exchange, crossing ideas, common effort, shared knowledge and enthusiasm. This approach is nourished by our numerous achievements made over the last years all around the world and especially in the Middle East, and by constant attention to the quality of public spaces and new uses. Our French architecture practice is based in Paris, Shanghai and Venice, supporting the development of our projects worldwide, and includes 150 architects, urban planners and interior designers of 25 different nationalities, led by 12 partner architects," explains El Leil.
"We prefer to use the idea of 'approach' rather than 'style'; we believe that each project has its own context and a unique answer. We like to say that we build a unique prototype. The region – and especially Dubai – reflects modernity, youth and dynamism. The French approach stands in the fact that we link architecture to interior design with a strong sense of continuity and 'art de vivre'," he continues.
These tenets can be seen in the hotel's design: "It's always very challenging to design a flagship property and create a new hotel that is providing a real alternative to the usual 'standard' hotel. [Our new hotel] is located in Al Jaddaf area, in the Cultural Village, which is dedicated to visual, performing and literary arts and is in close proximity to some of Dubai's most famous landmarks and business areas. The design is a meeting point between our philosophy and the context and evolution of the new traveller's needs."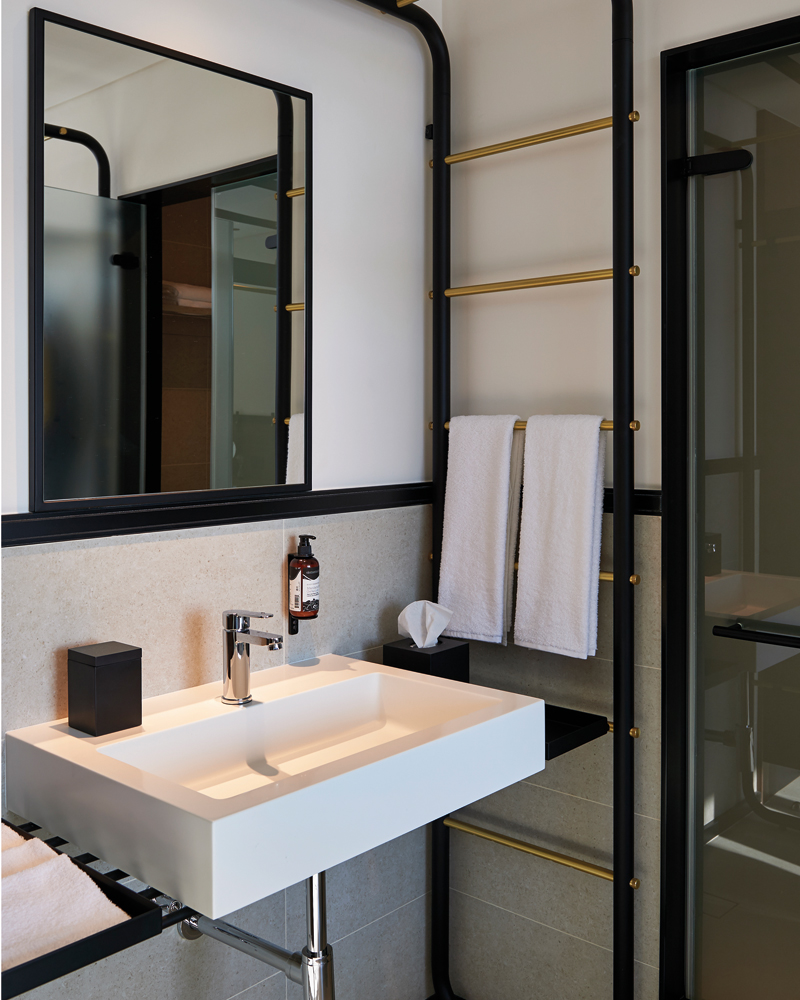 One of the most important elements of the design is the quality of construction. Architecture Studio has been working with DCC (Dubai Contracting Company) for several years on projects that include Ahmed Seddiqi & Sons' headquarters on Sheikh Zayed road, as well as other prestigious residential projects which are currently under construction.
"The key to achieving a great design is to start with a clear brief and always work with a very strong sense of confidence and trust," says El Leil. "A hotel should be a place that provides different ambiances and experiences to travellers, around the clock."
One of the studio's first steps was to design the hotel spaces using a commitment to deluxe materiality. "We chose to use few materials, and the colour we used is the actual colour of the materials. The main materials used here are white plaster, light stone and walnut wood, which create a bright and warm atmosphere. The 'immaterial' design, such as the acoustic part of the design, is also very important. Every single space has been designed with a different acoustic approach."
Colouration and light also create different visual experiences and moods. "The public spaces such as the lobby and the restaurant are designed with large openings that connect the hotel spaces to the city. The random guest room openings provide various atmospheres depending of the time and day, and there's a large and unique view on the city of Dubai from every single room," he says.
"The white and pure façades contrast with the coloured and timeless interior spaces. The play of light and shadow is a very inspiring design theme in a city like Dubai, and we have worked hard in order to maximise the soft shadows. The façade is treated with printed glass in order to bring in smooth, enjoyable daylight and create a positive mood in the room."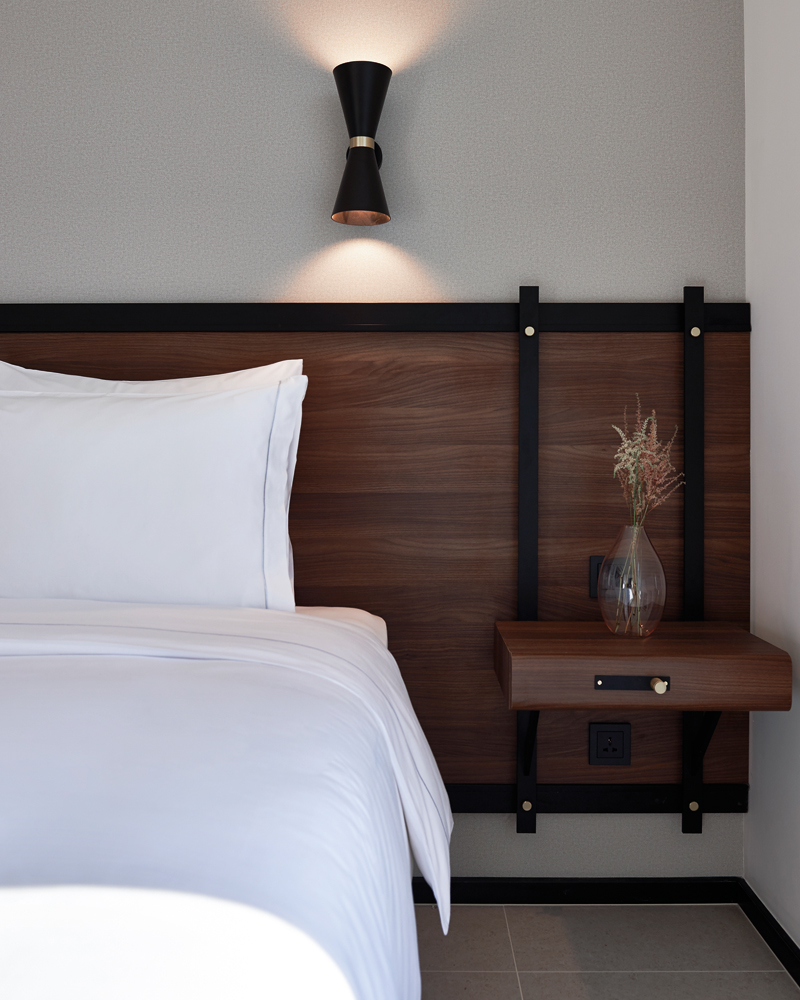 His favourite spaces in the hotel: the guest rooms. "All the guest rooms were designed with specific requirements, while all the furniture was custom-made for the hotel and allows full flexibility; a sense of freedom. It allows what we call 'New Nomadism': travellers can experience the hotel with a lot of freedom and enjoy different types of modular spaces and surroundings. We believe that the successful integration of technology into contemporary hospitality should be [the result of] focusing on improving service quality and customer experience."
The hotel boasts five essential built-in offers: a custom-crafted luxury bed; a walk-in high-pressure rain shower; complimentary high-speed WiFi; a 49-inch HDTV with Google Chromecast; and a complimentary, scrumptious and balanced breakfast. Guests are also offered myriad other services – ranging from private yoga sessions, designer pyjamas and sneaker cleaning kits to curated art and foodie tours – that aim to ensure no two stays are ever the same.
El Leil's advice for young designers today reflects the way he works throughout the world: "Look and understand the changing world, be creative and sincere." We can't wait to make our first reservation.